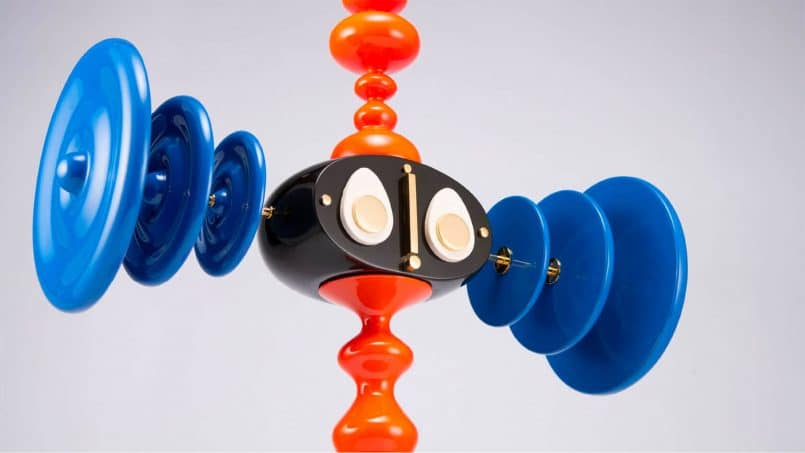 "Reborn" stands as a remarkable voyage into geometric forms and futurism, orchestrated by the talented Sri Lankan artist Kumkum Fernando. Through the art of transformation, he masterfully breathes life into found objects, crafting vibrant sculptures that exude a distinctly robotic allure.
Presently residing in the vibrant landscape of Vietnam, Kumkum, alongside his dedicated team, embarks on a ceaseless quest through the bustling streets surrounding his studio. Their mission: to uncover discarded materials ripe for repurposing into sculptural marvels. Drawing deep inspiration from his rich heritage, Kumkum ingeniously reinterprets traditional aesthetics, fashioning them into futuristic sculptures adorned with intricate geometric designs.
These captivating deities are more than mere inanimate figures; they serve as action figures for the imagination and as revered idols, weaving a mesmerizing tapestry of vibrant colors. In doing so, they invoke a spiritualism deeply rooted in the age-old traditions of East Asia. Kumkum Fernando's creations are a testament to his ability to transcend time and space, fusing the past with the future in a harmonious dance of artistry and innovation.