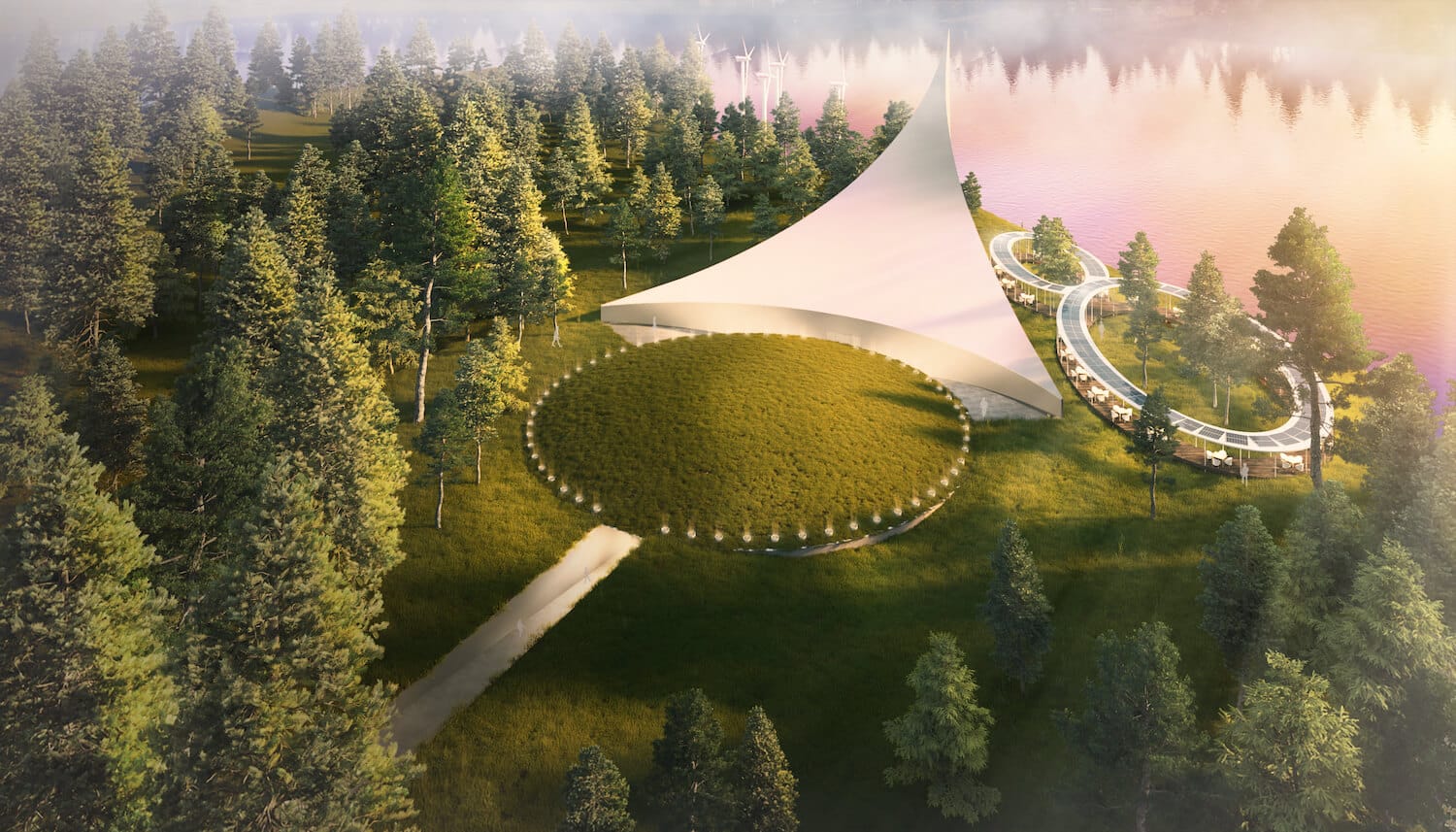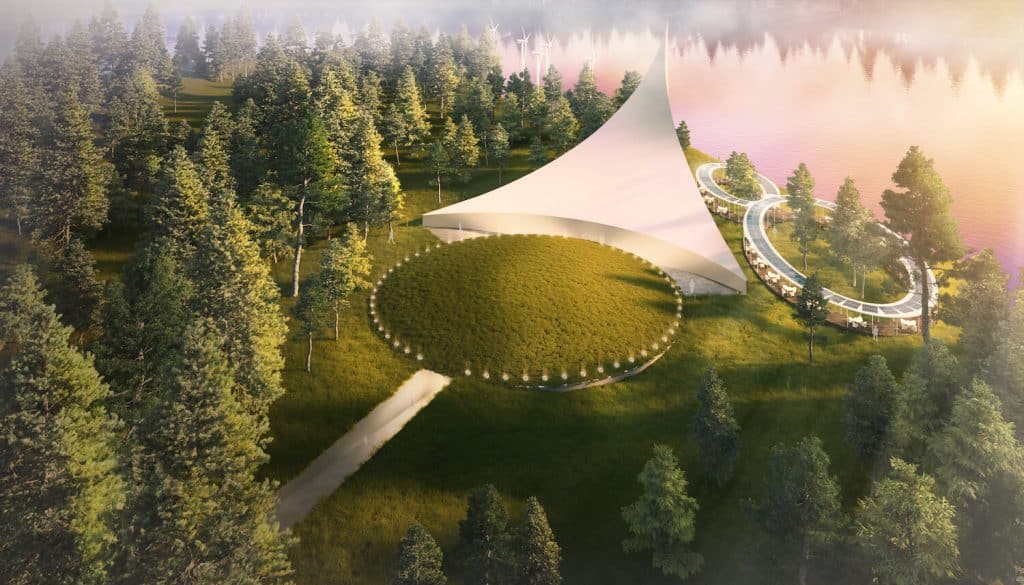 Kichi Architectural Design presents "14 Days" an architectural marvel nestled on the picturesque shores of Lake Esrum, Denmark. This visionary project aims to create a space where human souls can rediscover their purity and connection to the origins of existence. By intertwining the elements of Space, Time, and People the design team envisions a sanctuary that influences and nurtures individuals, fostering sustainable human development.
In today's fast-paced world, inundated with information and advancing technologies, it is easy to lose oneself and be confined within the boundaries of societal expectations. The relentless pursuit of comparison and the demands of a busy life often lead to a loss of self. However, amidst these challenges, it is crucial to realize the significance of returning to our pure, authentic selves for the sake of sustainable human growth in any era.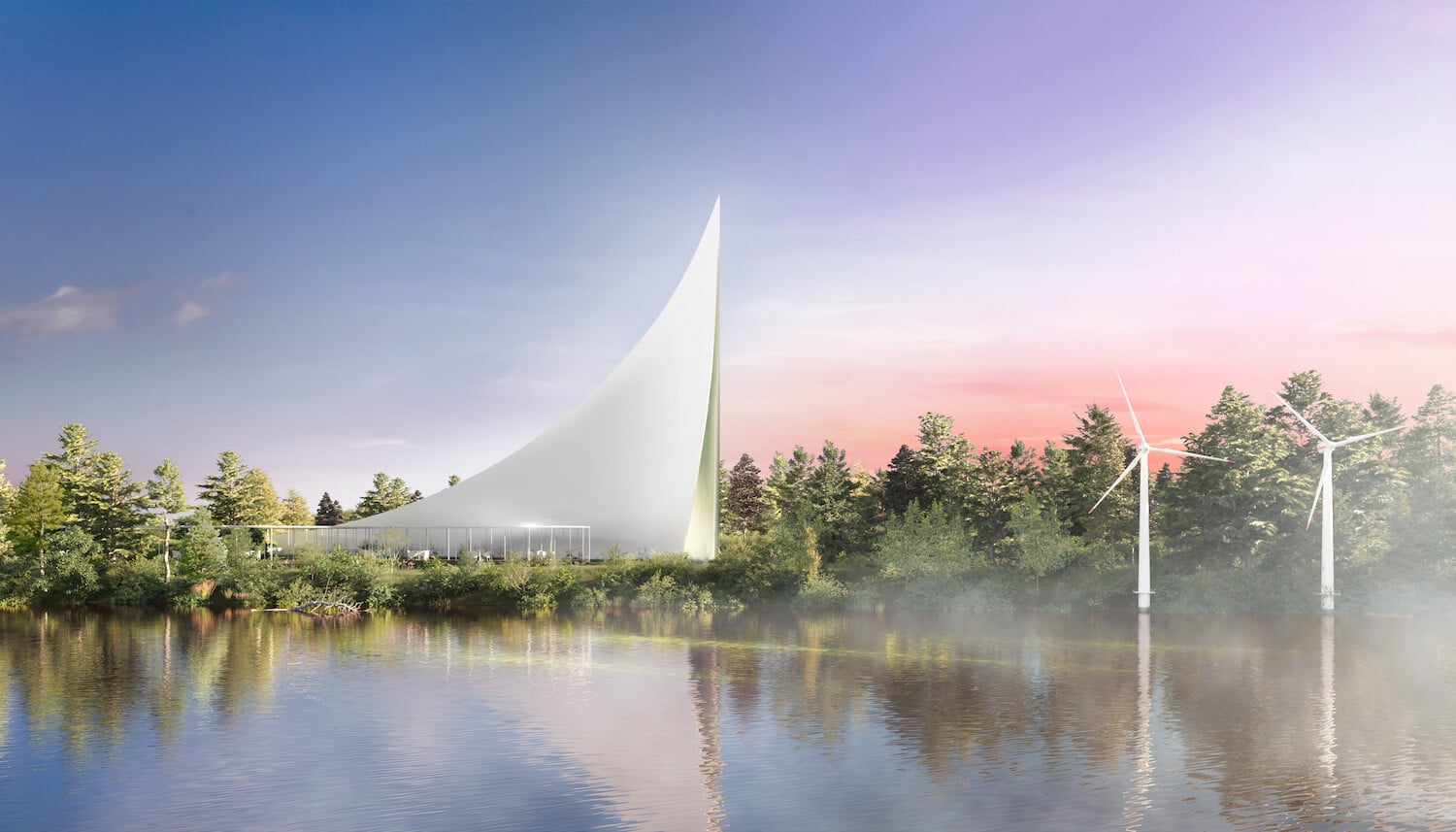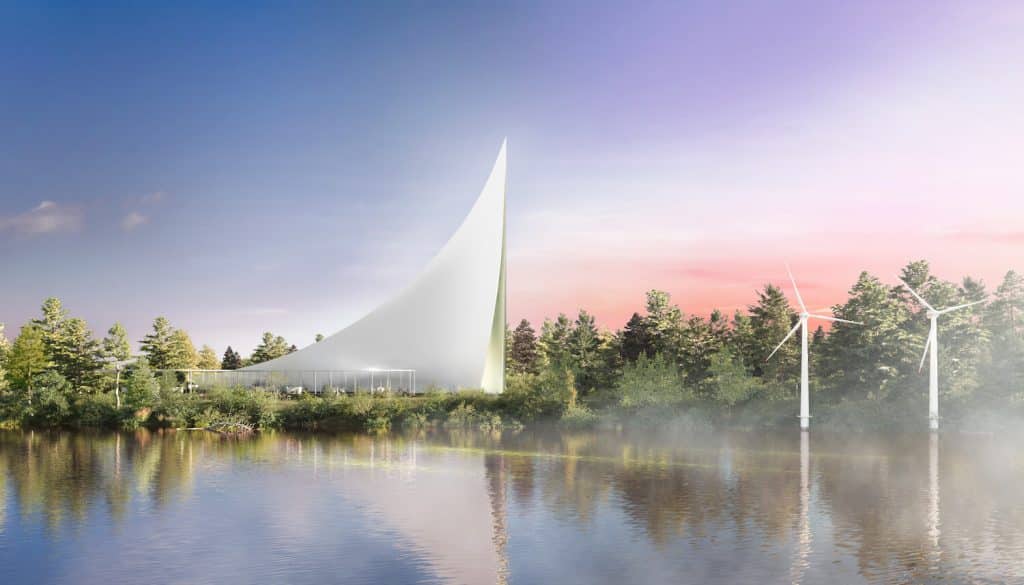 At "14 Days" visitors experience a digital detox and embark on a journey of self-discovery. The architectural design draws inspiration from the Japanese concept of "ZEN," which encourages introspection, and the Danish notion of "HYGGE," which embodies true happiness. The structure itself resembles a majestic chapel, captivating individuals and inviting them to delve deep within themselves.
The Activity Hall, piercing the sky with its presence, emanates a ray of hope through cracks in the walls. Here, guests engage in activities such as Yoga, Zazen, and Dance, allowing them to confront their true selves. Within the mountain-like structure, reminiscent of a moonlit night, lie 60 bedrooms and a restaurant. The bedrooms emulate a cozy "womb" environment, equipped with waterbeds, Alfa wave music, circadian lighting, and soothing aroma scents.
The design aims to create a serene ambiance that nurtures introspection and relaxation. The SPA area offers Herbs Sauna, Power Stone Sauna, and Jacuzzi experiences amidst nature, allowing guests to find solace and restore inner harmony. Additional activities such as forest and lake bathing, SUP, painting, and fishing further connect individuals with the natural world.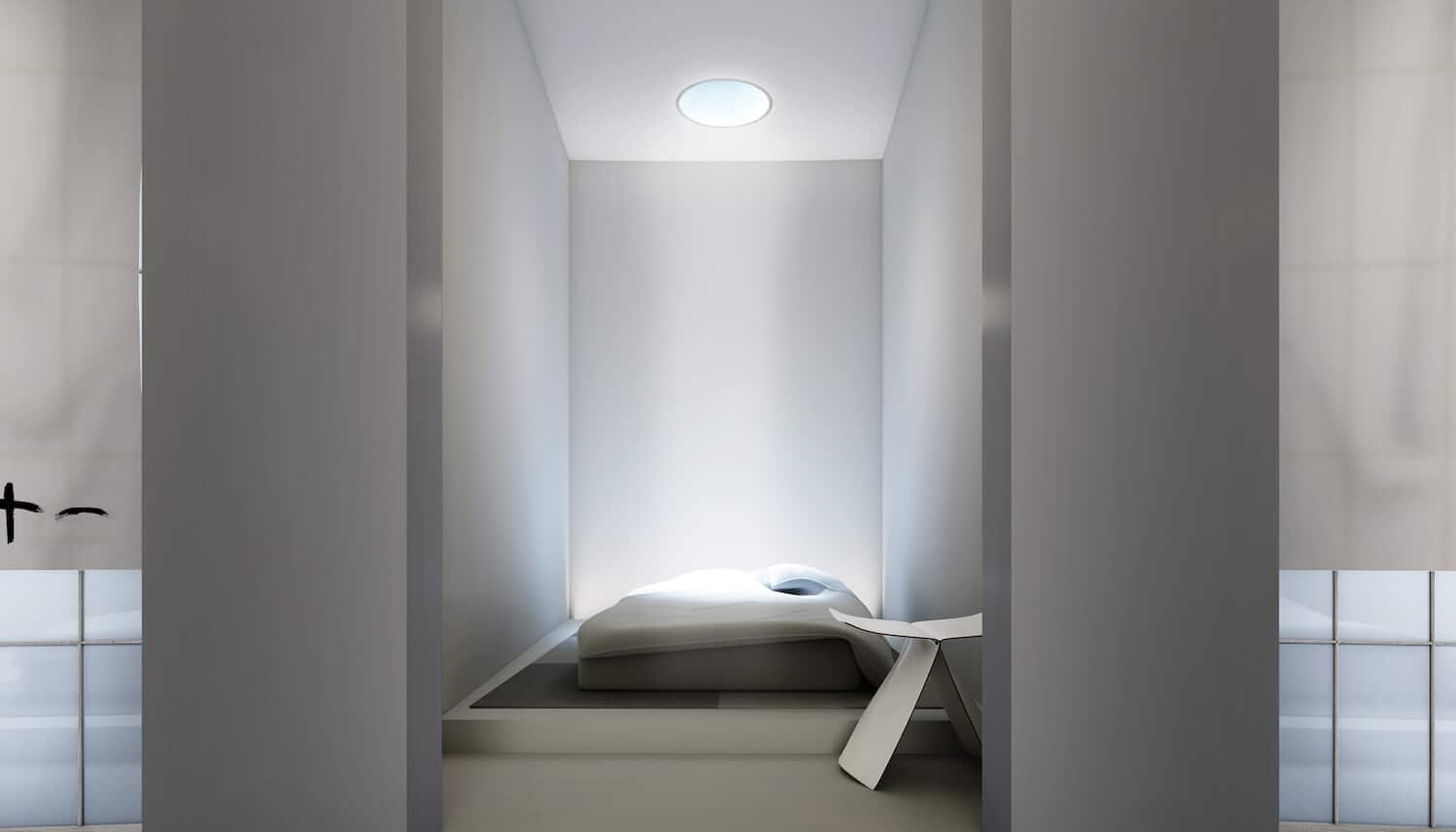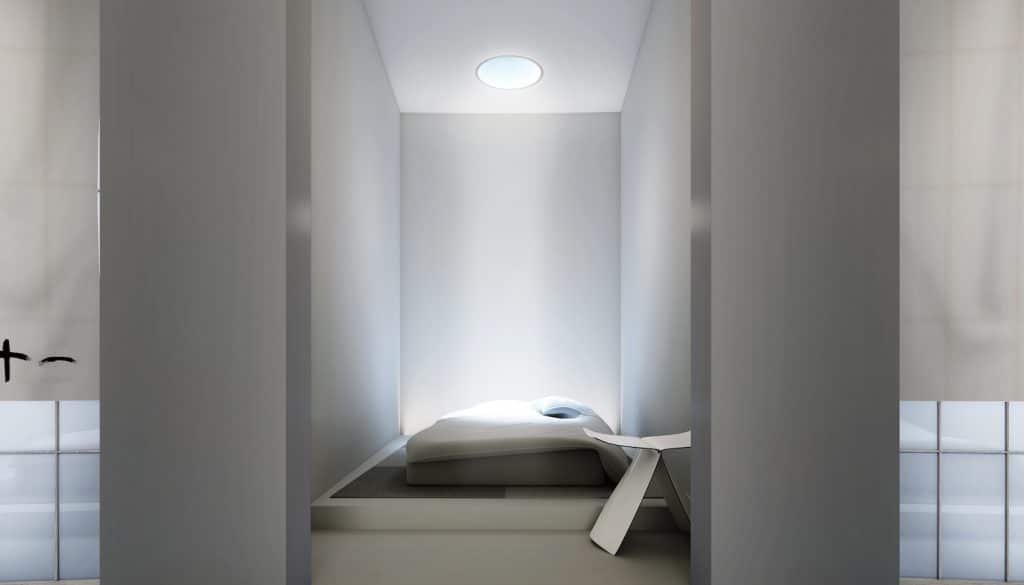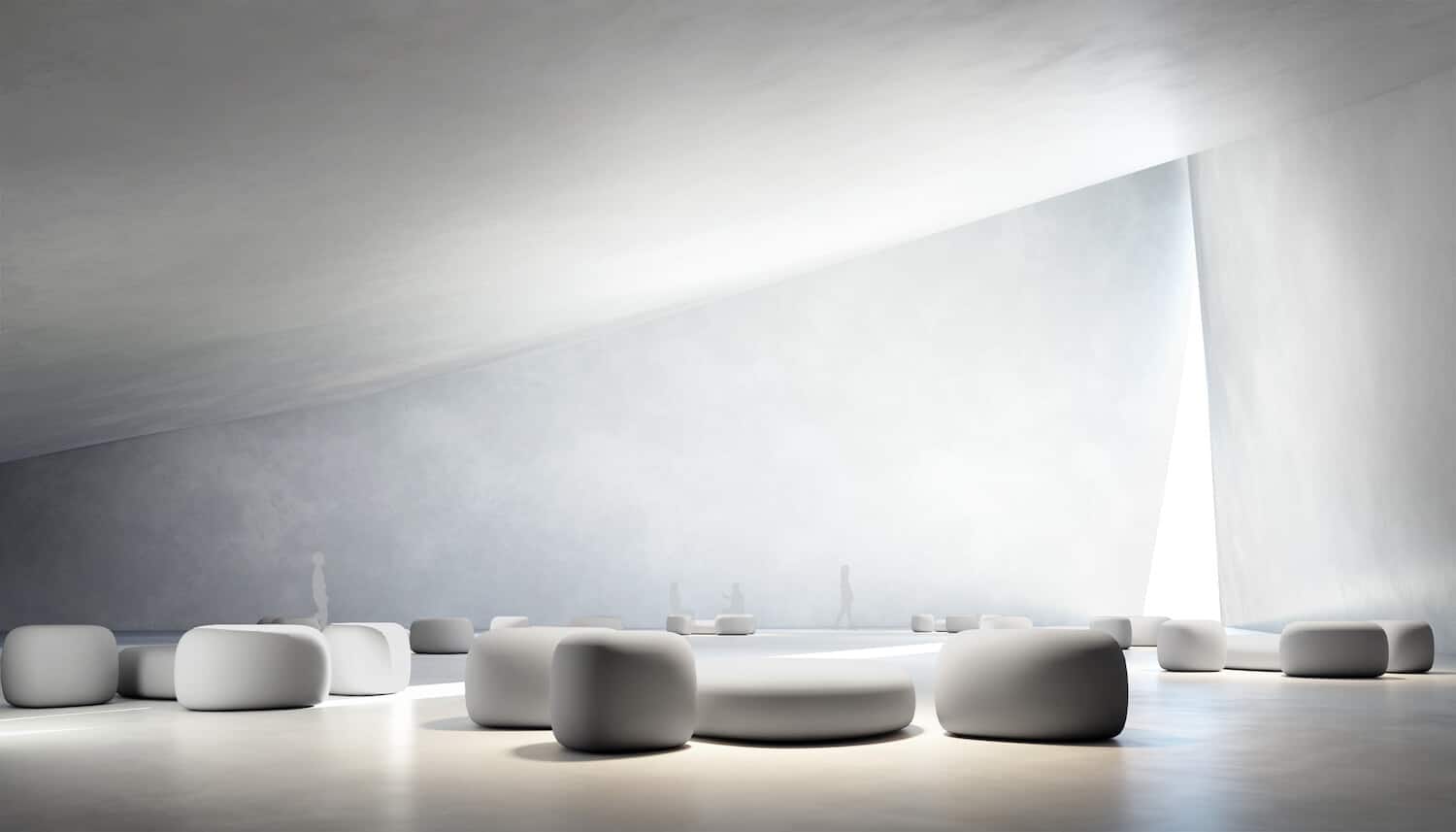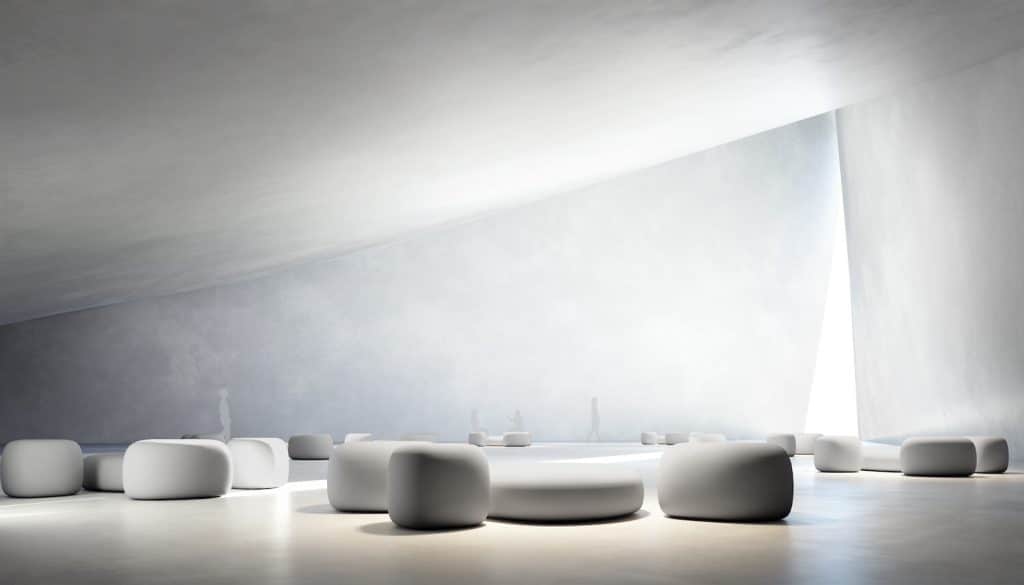 The culinary experience at 14 Days revolves around Japanese Cuisine, thoughtfully incorporating seasonal foods that enhance vitality and activate the innate healing power of human beings. The facility operates on wind and solar power, features a bioscience water purification system, utilizes microbial fermentation, and runs a biomass generator.
With its "fully off-grid" infrastructure, the facility embodies sustainability in every aspect. The Bioscience water purification system employs the CFS system to completely recycle sewage, while waste is transformed into pellet fuel through dry decomposition (GRM). Finishing materials such as mud walls, stucco, Japanese Tatami made of rush, and natural stone sourced from Denmark create a harmonious blend of sustainable materials.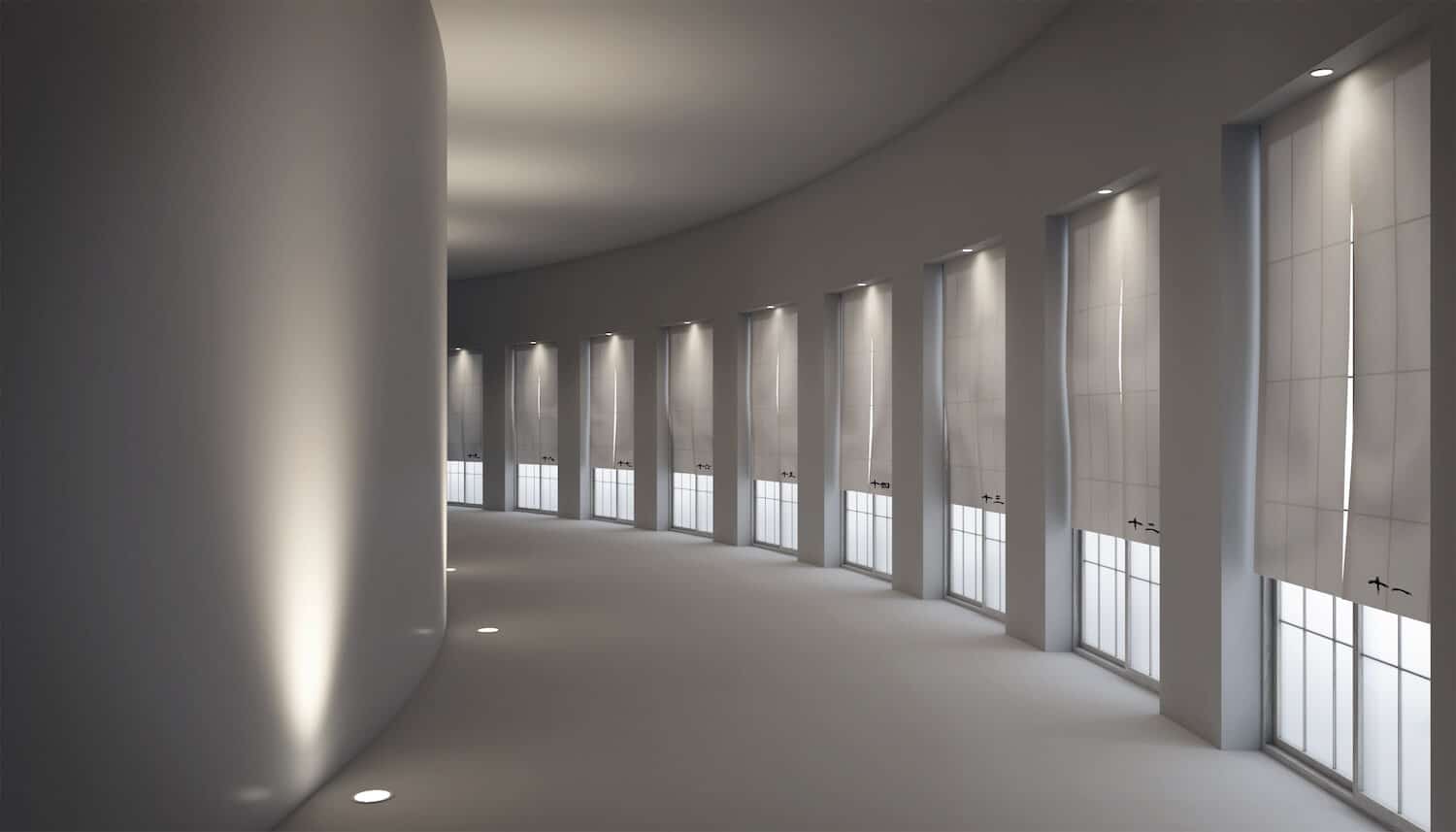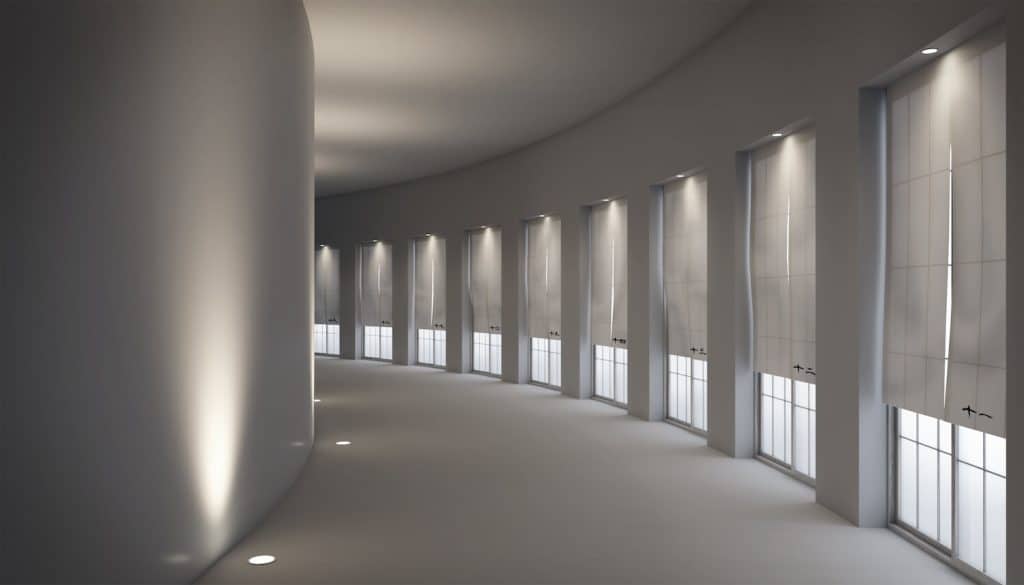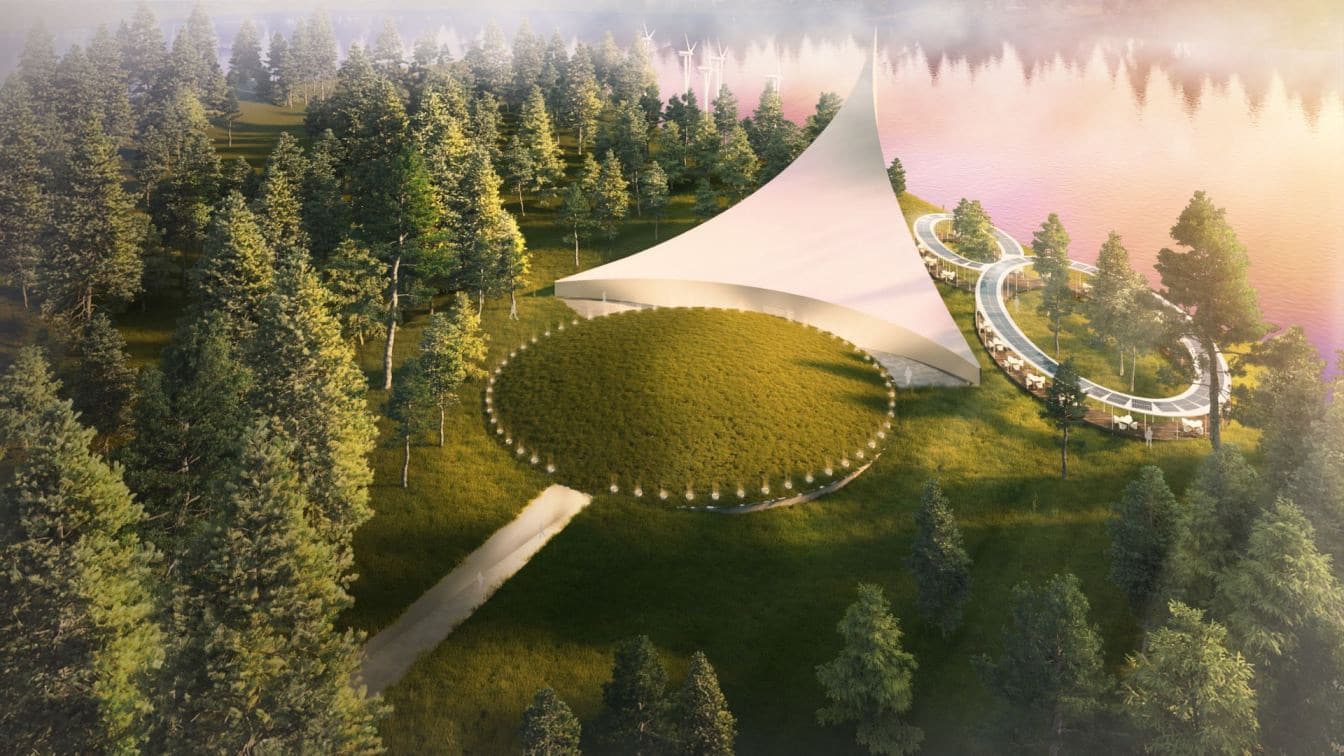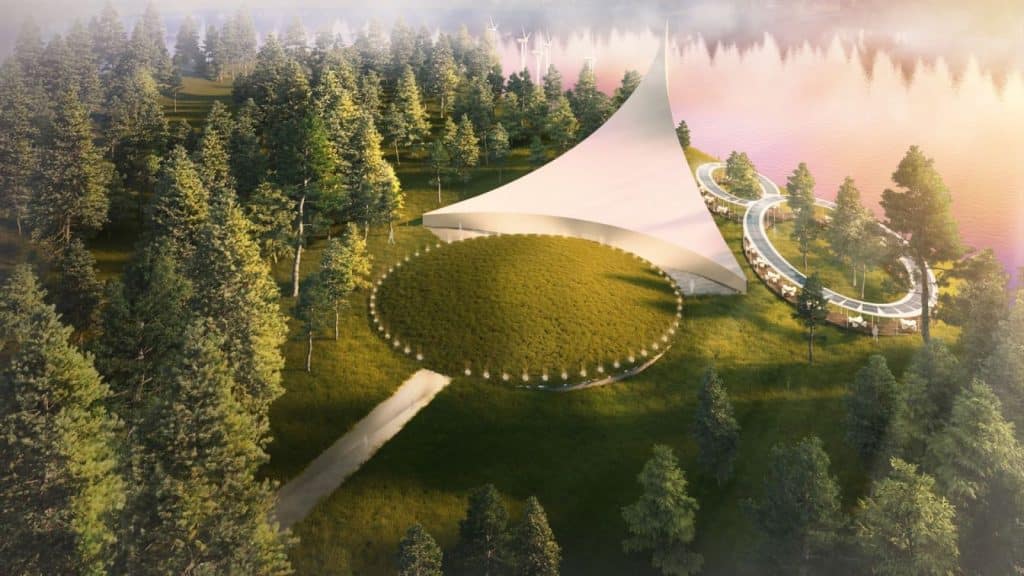 However, the vision of Kichi Architectural Design extends beyond sustainability in materials and infrastructure. By utilizing space and architecture, the firm aims to nurture the mental and emotional well-being of individuals, fostering a world where people can truly live as their authentic selves.
When each person's life is filled with joy and excitement, the realization of world peace becomes attainable. Join us on this journey as supporters and catalysts for the realization of this transformative vision.
"14 Days: A Sanctuary of Soulful Transformation and Sustainable Living" encapsulates the essence of this remarkable project, promising a haven where individuals can rediscover their innermost selves and embrace a sustainable and harmonious existence.