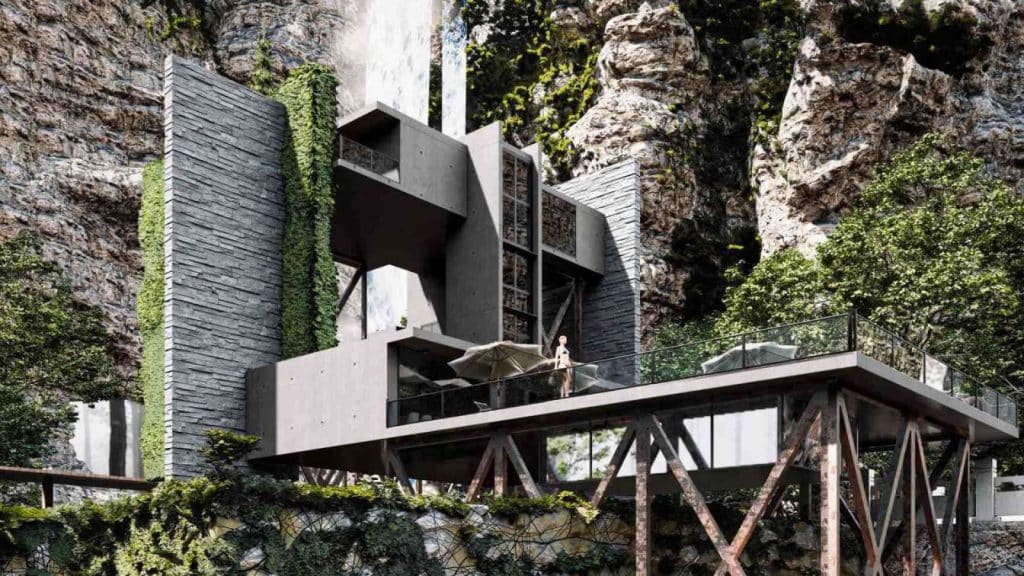 The FlyFall, as its name suggests, embodies the concept of flying and falling. This project by Rabbani Design is a residential development located in the border mountains of Italy. The design philosophy revolves around creating personal and spatial relationships by incorporating vertical circulation and interconnectedness between three villas.
Each villa represents a stage in the triad of birth, life, and death, symbolizing the eternal cycle of existence. The architectural style of The FlyFall is a fusion of deconstruction, organic, and industrial influences. The design incorporates maximum utilization of horizontal and vertical lines, emphasizing a sense of order and structure.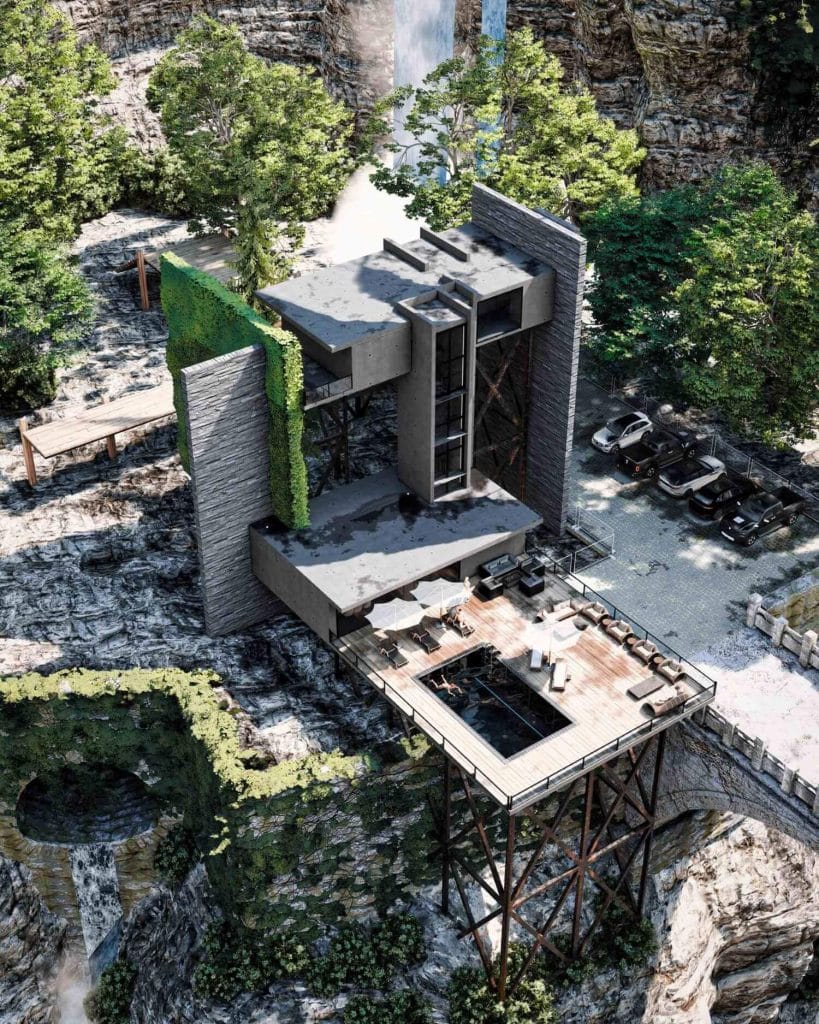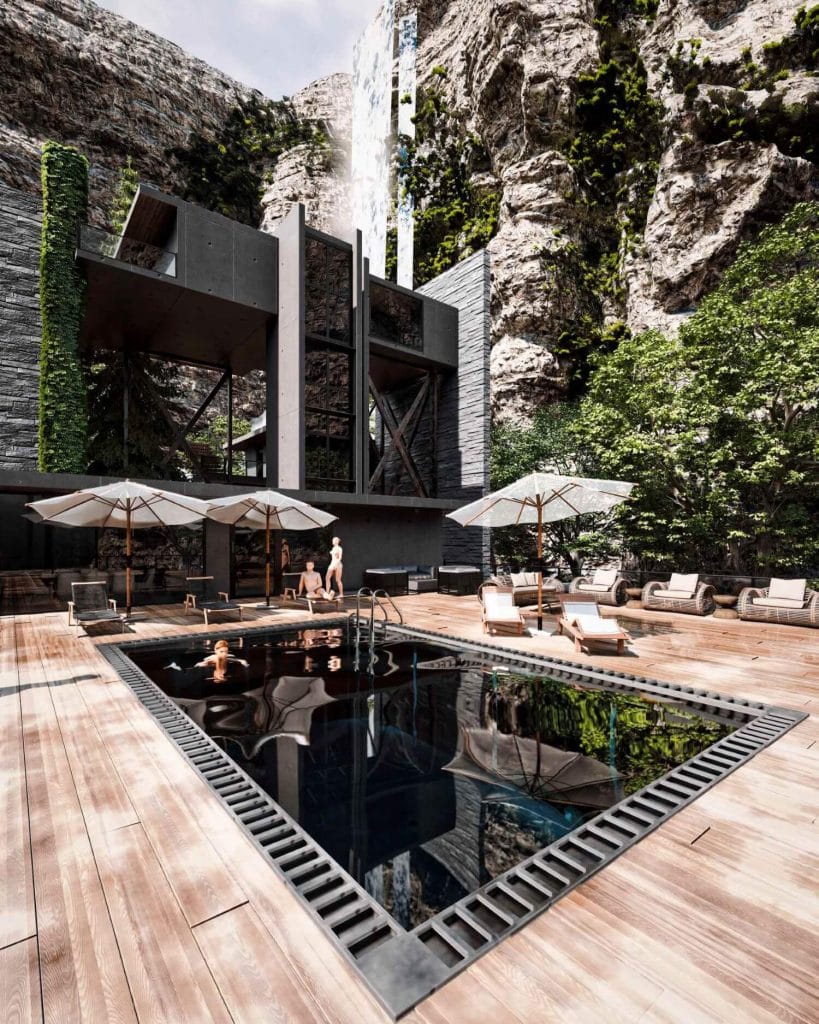 The project aims to maintain a deep connection between man, nature, and architecture, inspired by the resilience and longevity of a thousand-year-old pine tree. The project showcases sustainability by ensuring no harm to the environment, with structures integrated into the surrounding rocks and preservation of the natural landscape. The primary materials employed in this project include cement, metal, wood, and glass.
The interior spaces reflect a kindercore design style, combining elements of childhood nostalgia with a contemporary touch. The pristine and profound nature surrounding the project enhances its organic character, fostering a harmonious bond with the environment. Stone bridges and water channels within the design pay homage to the Italian border mountains, further integrating the project into its surroundings.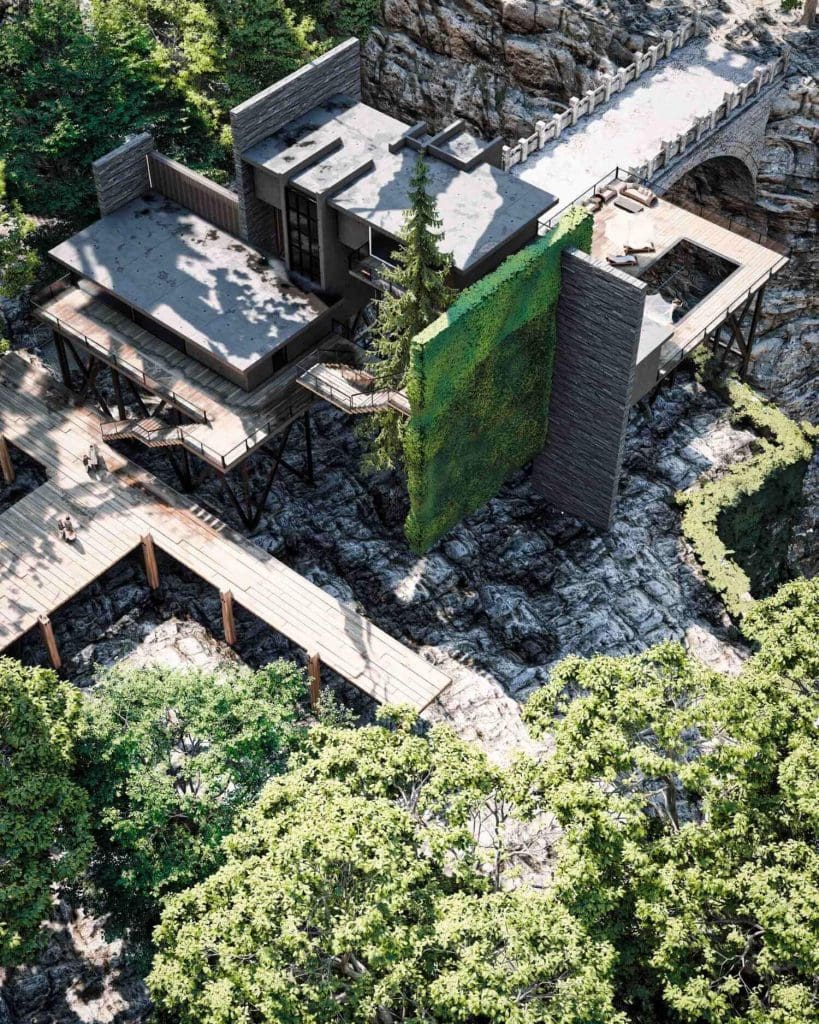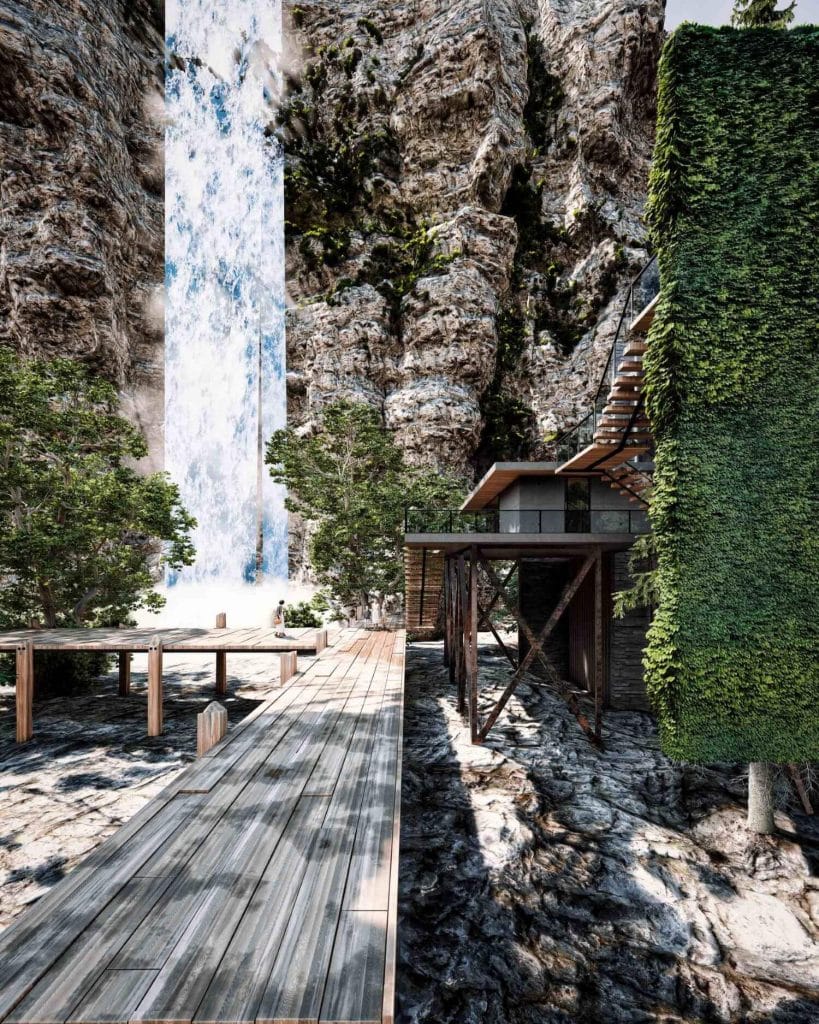 The three villas in The FlyFall are interconnected through wooden staircases, stairwells, and stone corridors, both within and outside the project. This emphasis on circulation ensures seamless movement and promotes a sense of comfort for the residents. The project's structural integrity is maintained by employing metal structures, wind braces, and stone and concrete walls on the lower levels, safeguarding against natural hazards like floods.
The central idea behind this project is to prioritize the integrity of multiple villas while maintaining their individual uniqueness. By embracing the intertwined triple triangle of Norse mythology, symbolizing birth, life, and death, The FlyFall embodies the eternal nature of existence. The project seeks to create an architectural experience that transcends time, offering residents a serene and contemplative space intimately connected to the natural surroundings.