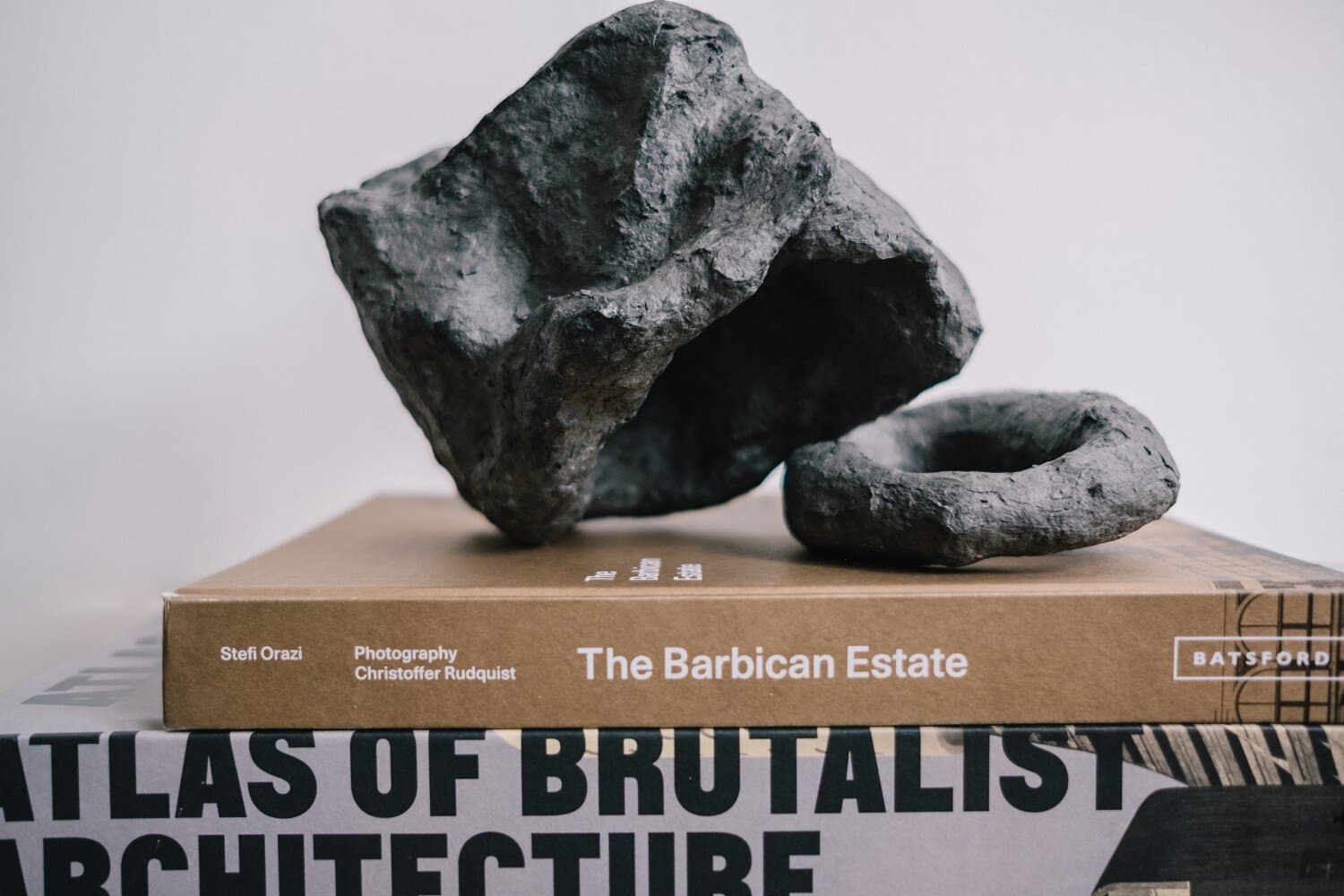 The New York-based traveling studio, A Space, debuts a collection of furniture and objects created by co-founder Anna Aristova by the hand of found materials, while the studio was quarantined at London's Barbican Estate.
A Space presents a brutalist-ethereal collection of work that soulfully examines the meaning of luxury. The sculptural furniture, lighting, and decorative pieces draw upon the esthetic of the Barbican whose respect for the passage of time lends objects an imperfect and thoughtful beauty. Made using painstaking experimental techniques, the collection is a heartfelt response to the changing circumstances in the World, both past and present. The design duo conceived the Barbican Collection over the spring/summer of 2020 while on lockdown at the eponymous London architectural and cultural landmark.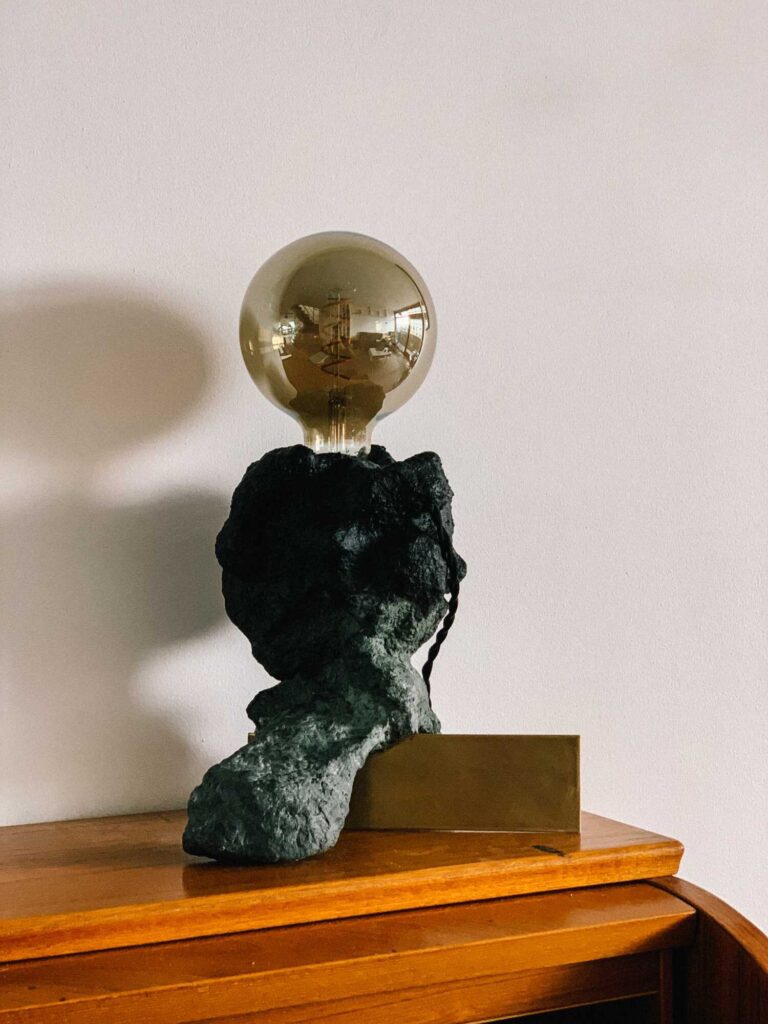 With supplies scarce, they turned away from materials such as marble and turned to what was on hand – cardboard, packaging materials, foam, food containers, and scraps of wood and metal. The work presents the philosophical position wherein value consists of the time spent interacting with a piece and seeing it take shape – in creating a unique material and in discovering the ways in which it acquires a life of its own, informing both the process and the design. Made using a fusion of methods learned and reinterpreted from places as different as Western and Eastern Europe, the USA, Vietnam, and Japan, the work maintains a connection with something global and eternal while responding to what is currently happening in the world. The Barbican Collection calls into focus the process of reusing and recycling materials through an unexpected combination of tradition and experimentation. Crafted with an original mixture based on gypsum, recycled paper, and natural glue and finished with natural pigments and a waterproof topcoat, the pieces are both light and durable. The layers and hours of handiwork are reflected in the pieces, which explore the concepts of luxury, social and environmental awareness, and transformation.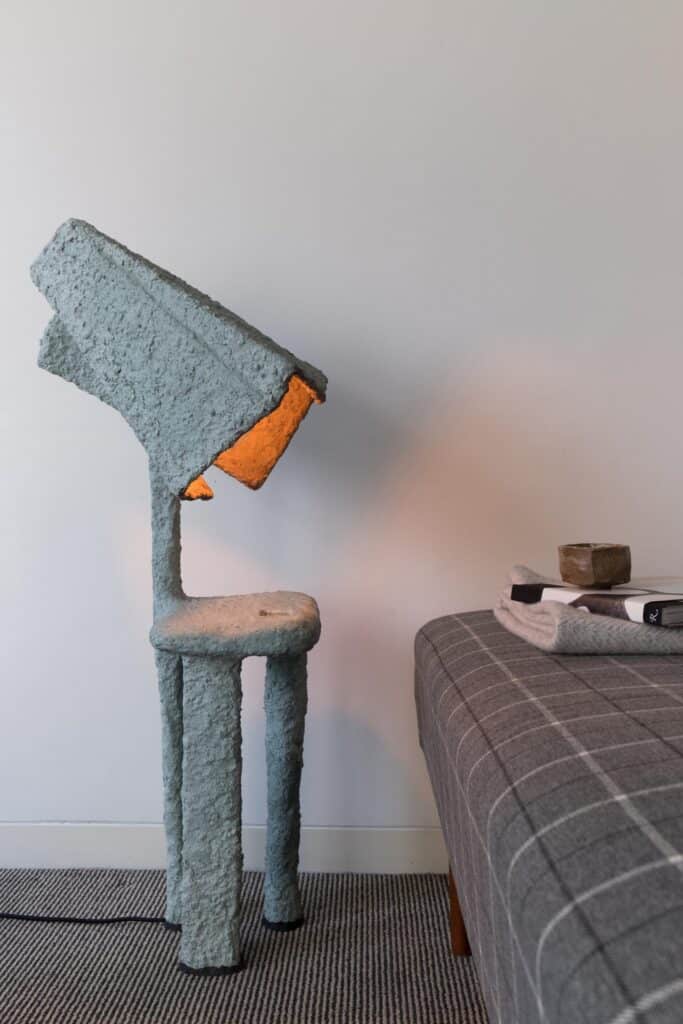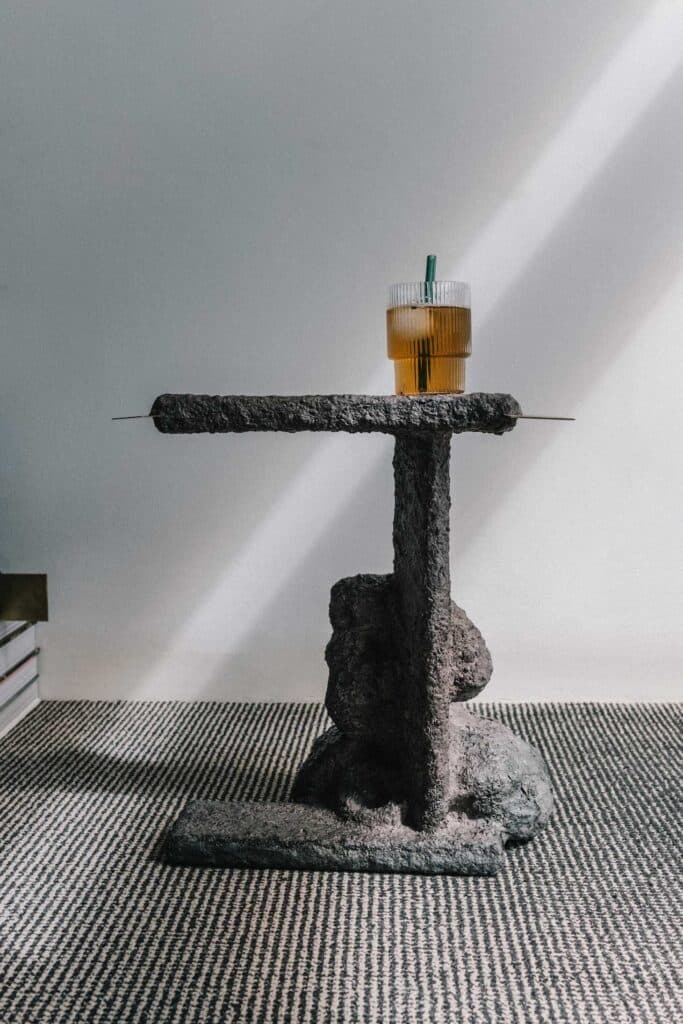 INFORMATION
Photography with courtesy of A SPACE