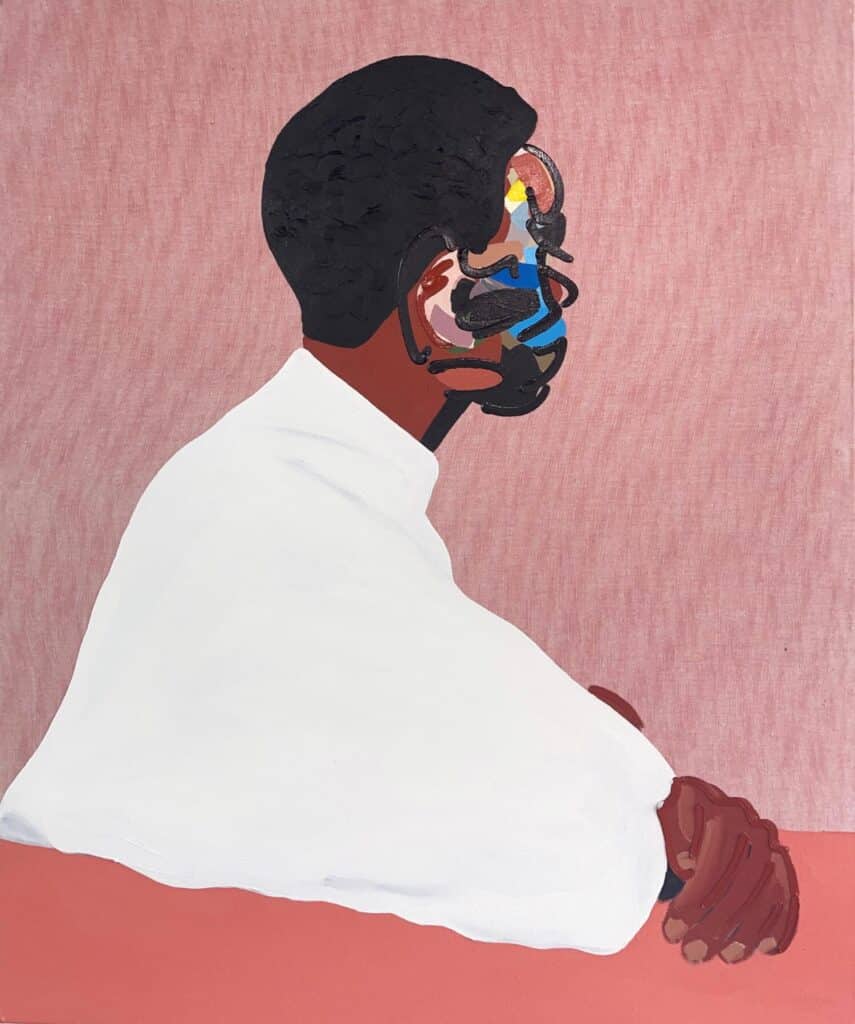 PLEASE INTRODUCE YOURSELF
My name is Jonni Cheatwood. I live and paint in Los Angeles.
HOW WOULD YOU BEST DESCRIBE YOUR STYLE?
I've always had a hard time categorizing my work. It's abstract expressionism, but it's figurative. There is some surrealism, but the work heavily relies on the use of fabric and textile art. There is a lot going on in the work, but I think that my thrives best somewhere between abstract expressionism and surrealism.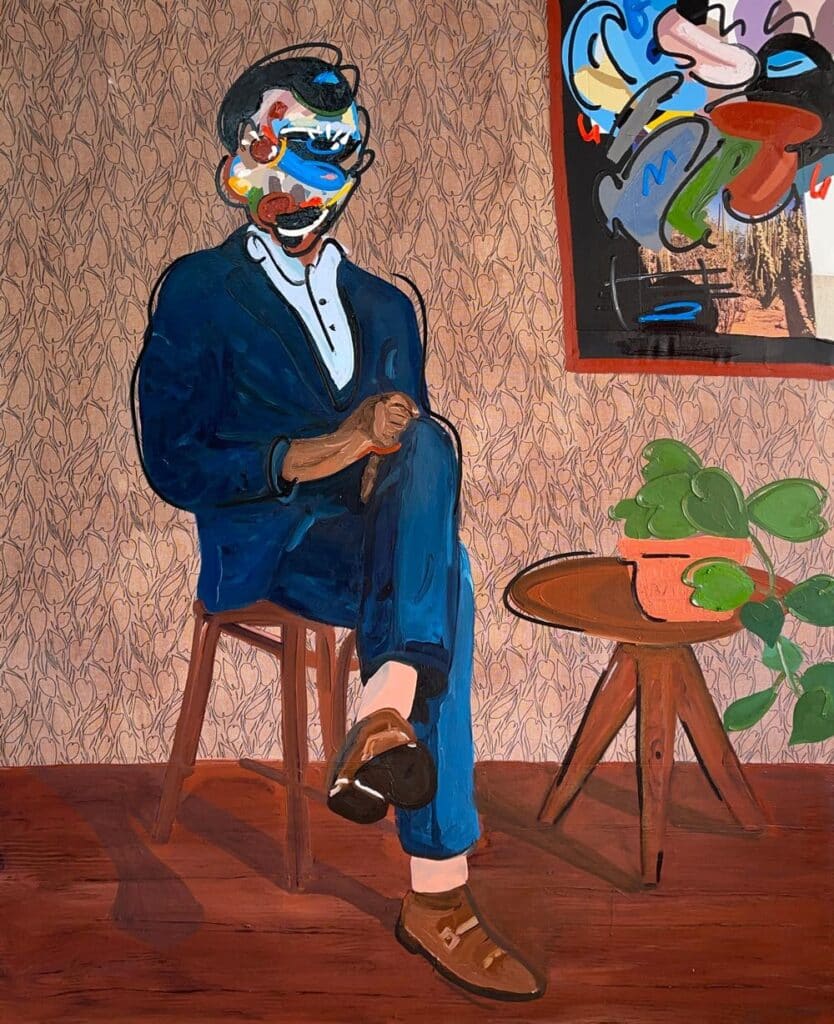 HOW DID YOU GET INTO ART?
I have a weird roundabout way into becoming an artist. I sort of stumbled into it because I wasn't actively seeking to become a full-time artist. I dropped out of college my Junior year to work in a restaurant full-time and I think I just got burned out on not having much of a life outside of work, so I spent the late nights learning how to paint as a sort of art therapy. I was obsessed with street artists at the time like Shepard Fairey and Conor Harrington. From there I just kept getting more and more obsessed with art and learning how to paint. That was in 2008. All these years later and I'm still obsessed with learning how to paint.
WHO OR WHAT ARE SOME OF YOUR MAJOR INFLUENCES?
My influences changed a lot over time. It started with street artists and then I decided that I wanted to learn art history by learning who influenced the artists that I was getting into and then who influenced them, and who influenced them. But over the years my favorites have been Cy Twombly, Matisse, Rauschenberg, John Baldessari, Henry Taylor, Eddie Martinez, Basquiat, and early Jackson Pollock.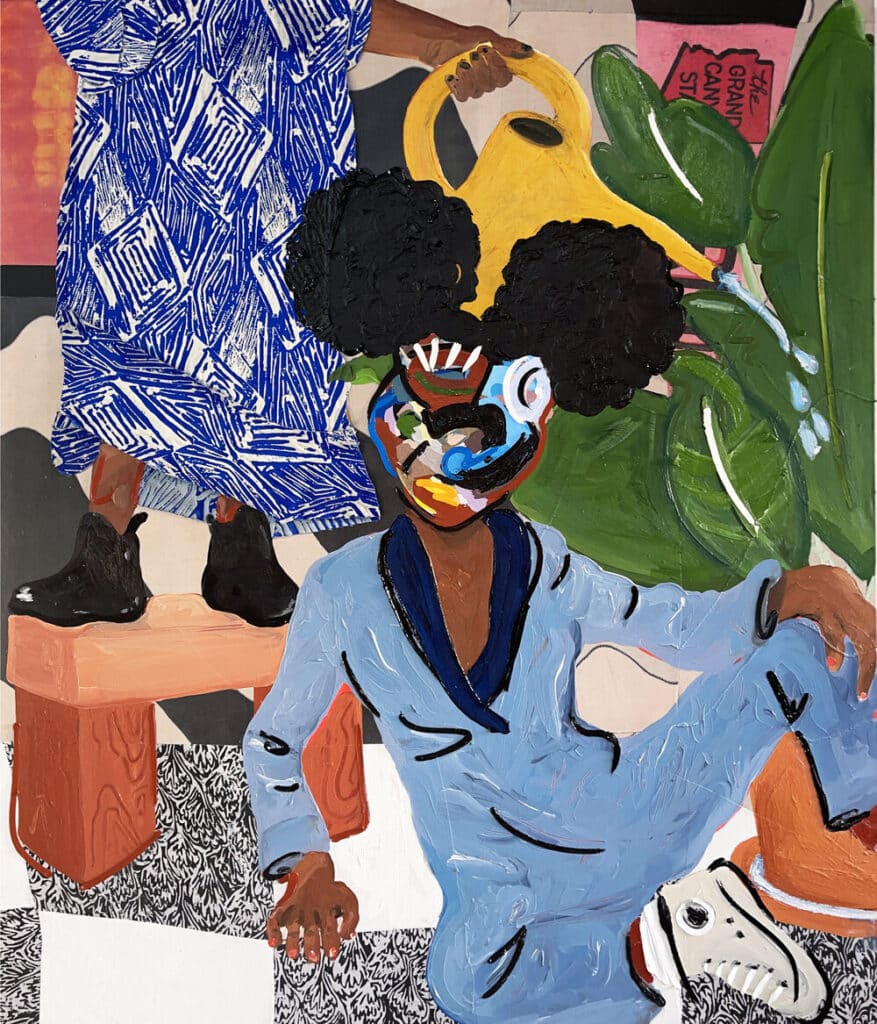 CAN YOU TELL US ABOUT YOUR WORKING PROCESS?
I begin all of my work by resourcing fabrics at a local fabric store and then assembling a quilt-like canvas, then I'll prime the fabric to hold the paint. From there, I stretch the canvas and start to paint. I've been focusing on more figurative works lately so the composition of the works has to be planned out beforehand. In the past, my work was all about intuition and large gestural movements, so I am way more in tune with my work now because I have to really think about what I'm doing and making while keeping that same abstract vibe of my former works so the process in which I am motivated to make my work is changing a lot.
WHAT MOTIVATES YOU TO CREATE?
My family. My parents are both my biggest fans which is special to me. My wife is the backbone behind the whole process. Other than them, really it is just the fact that I get to make art, show my work and travel the world. It's insane, because I don't think that this was my masterplan, but I'm here for it.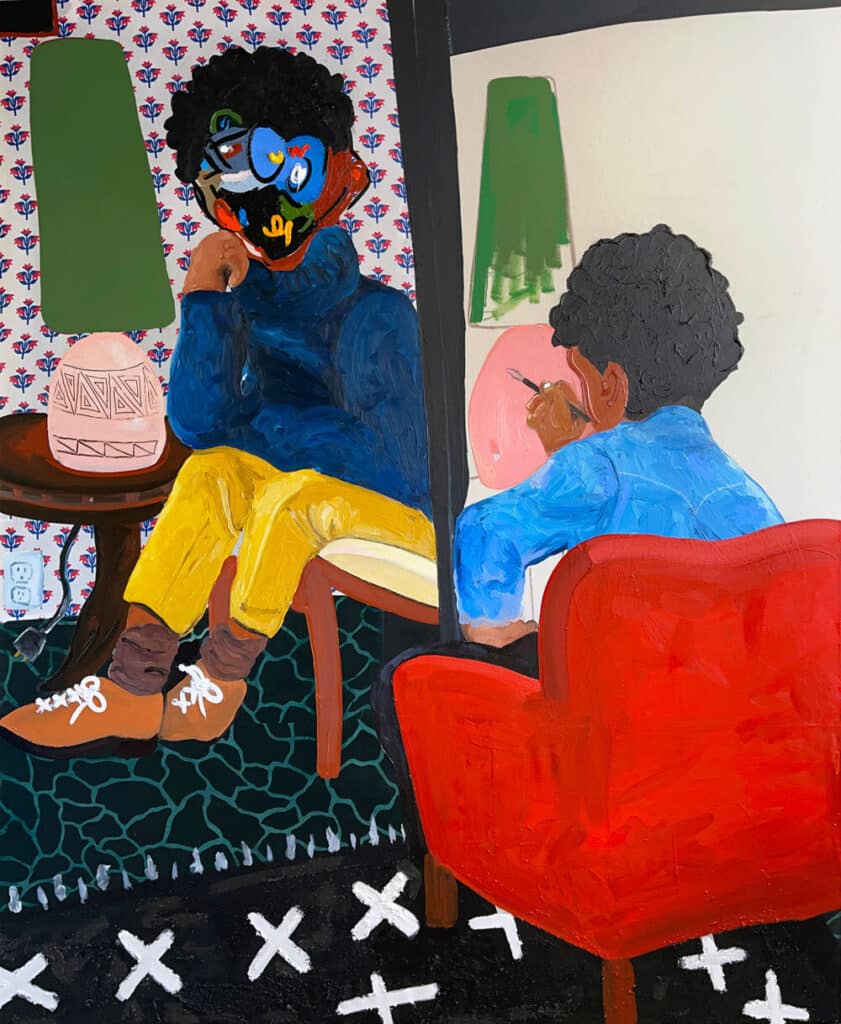 WHAT IS YOUR STUDIO LIKE?
During quarantine, I wasn't going to my studio because it was a big shared warehouse space, so I took seven months off to be at home, not really working. We were living in an apartment in Downtown Los Angeles, but our lease was ending soon so we found a house in the West Adams neighborhood with a large garage and a garden, so I am working from home now and I love it! The space is much much smaller, but it is so much more intimate with less distractions now. We own chickens so we let them run around the yard while I'm painting.
WHAT ARE YOU CURRENTLY WORKING ON?
I just spent the last 4 months working on a show at Beers London. It's my debut show in the U.K. and it is a body of work that is basically a quarantine story. It's a lot of thoughts and feelings that came through this last year so I felt like it was necessary to make a body of work that tells a story and shares my perspective as a BIPOC with themes of social issues, marriage, my anxieties, 2020 confusion, but also the simple joys. We all have our own version of 2020 so it felt important to make this work. Now that the work is in London now, I am going to relax for a bit, recharge and then get back to work for future shows.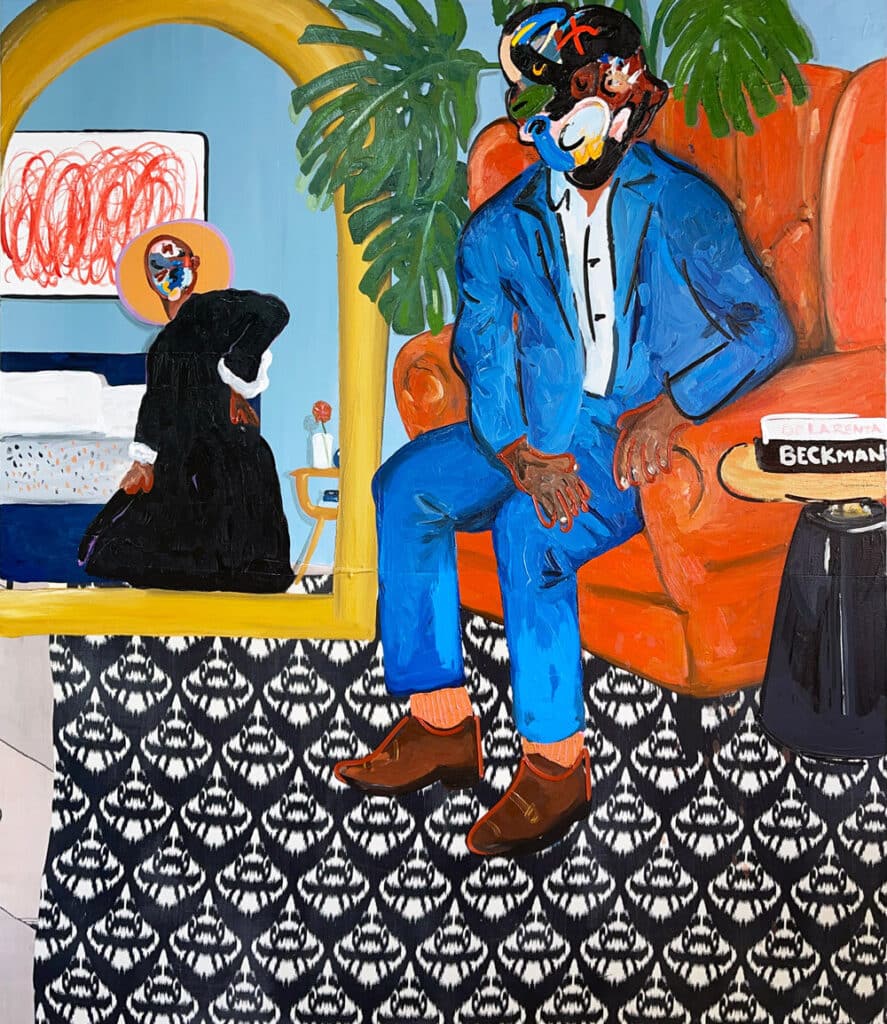 INFORMATION
Images with courtesy of Jonni Cheatwood