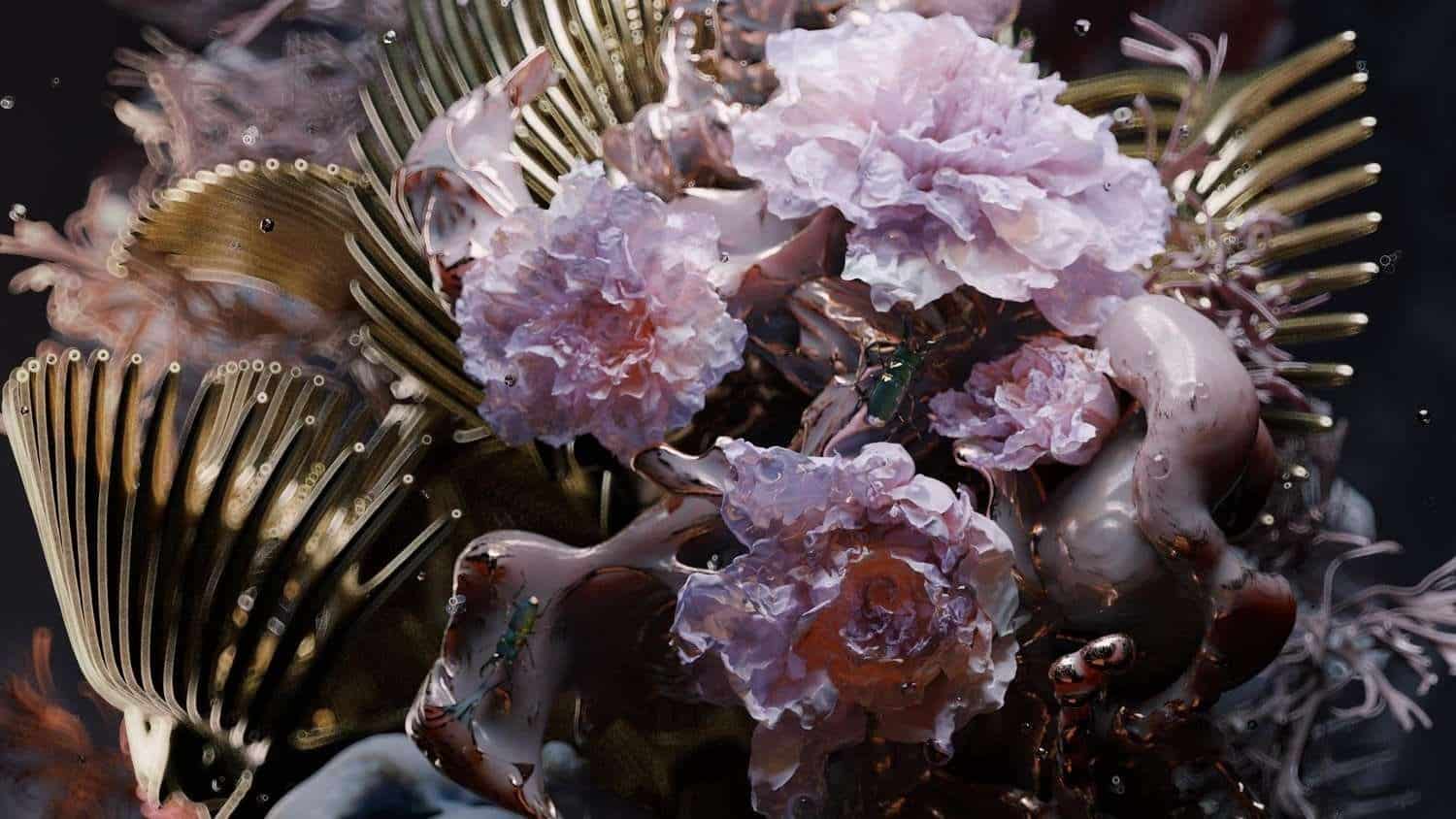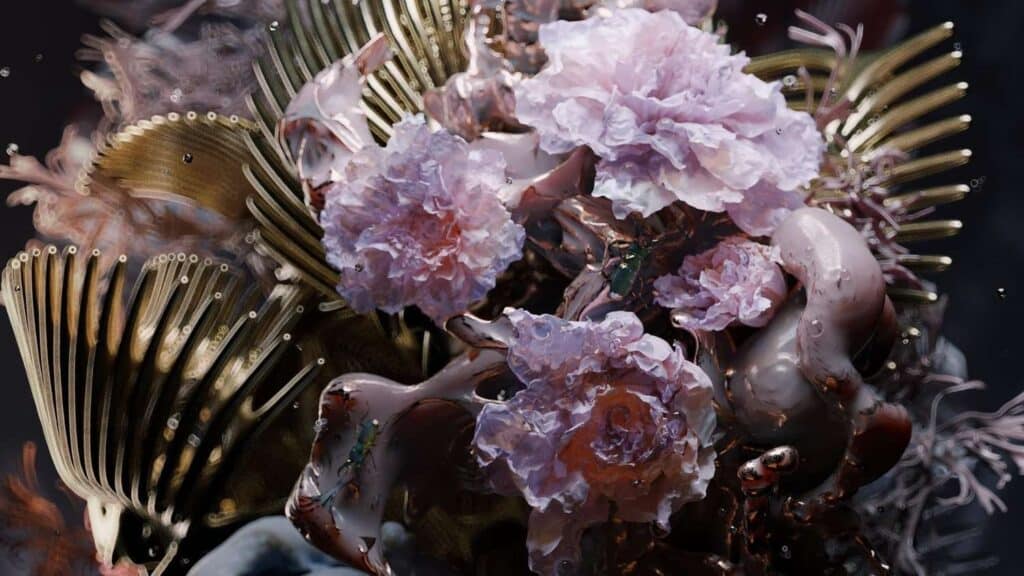 PLEASE INTRODUCE YOURSELF
My name is Daria Antypenko, I am an independent 3D artist from Ukraine. 3D sculpture for me is a way to keep my emotional experience and mood. It is also a way to capture the atmosphere and feelings using form.
HOW DID YOU GET INTO ART AND WHAT MOTIVATES YOU TO CREATE?
It seems to me that I didn't come to art, I was born with it. I have never needed any motivation to create something, I just have no choice. In my teenage years, I was educated in a school of fine art. It was a really hard period in my life as I was the weakest student in the class. It was pretty hard for me to stay within the framework. I don't believe in talent, I believe only in hard work, passion and practice. In spite of it, even if I tried hard, I wasn't able to develop an academic style.
My imagination always went right out a long way away from the limits of my school's program. My sensual experience I mostly introduced by working with colors and form, not paying enough attention to technique. I probably wasn't really disciplined or it was just the wrong way, but this experience had an enormous impact on my future work in 3D. Even basic knowledge of composition and work with color and light play an extremely important role in any kind of art, including abstraction. It's silly to think that it's enough to put brushstrokes or objects randomly to succeed. Every chaos also has a structure.
After I'd started to work as a 3D designer, I began to develop an intense interest in this topic and realized that this instrument can be used not only for advertisement but mainly for self-expression. I was developing really fast and felt that it is exactly what I was looking for. On the canvas it's not right to make a mistake but my canvas is limitless. I have never felt the freedom which I feel creating art in 3D.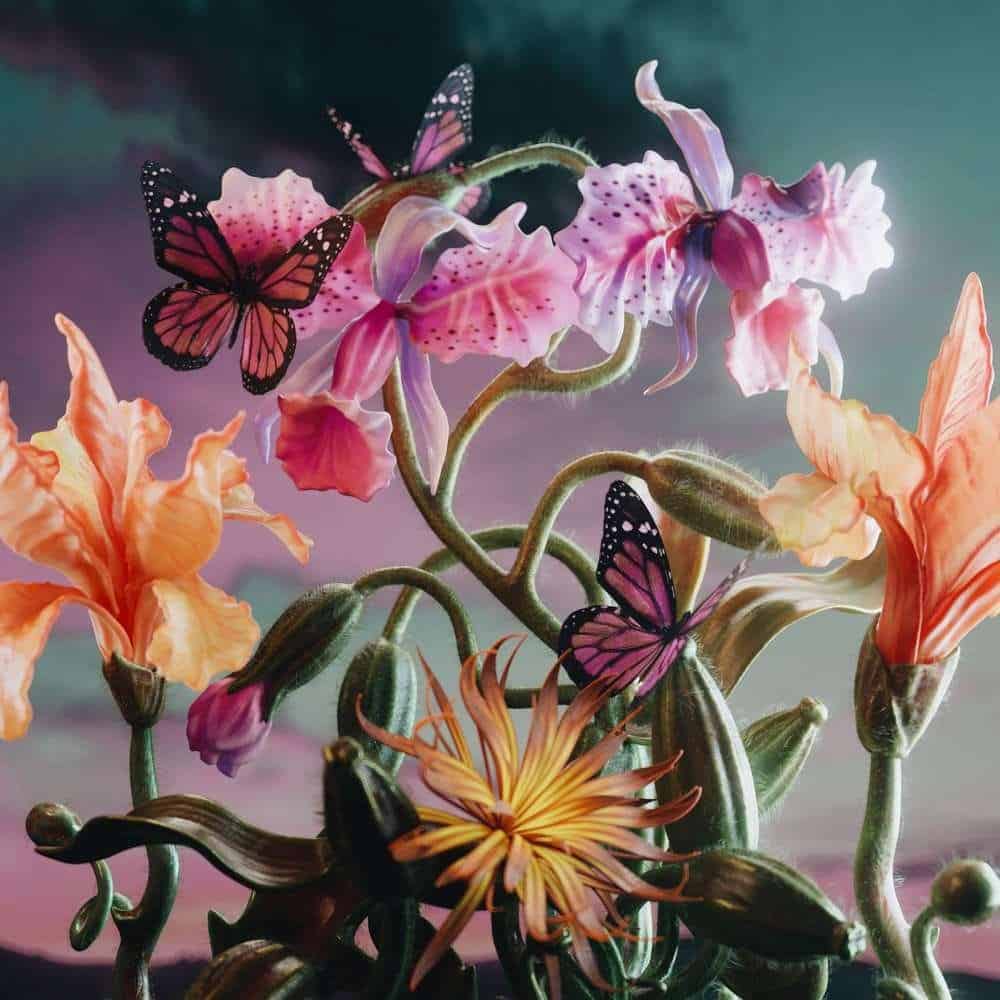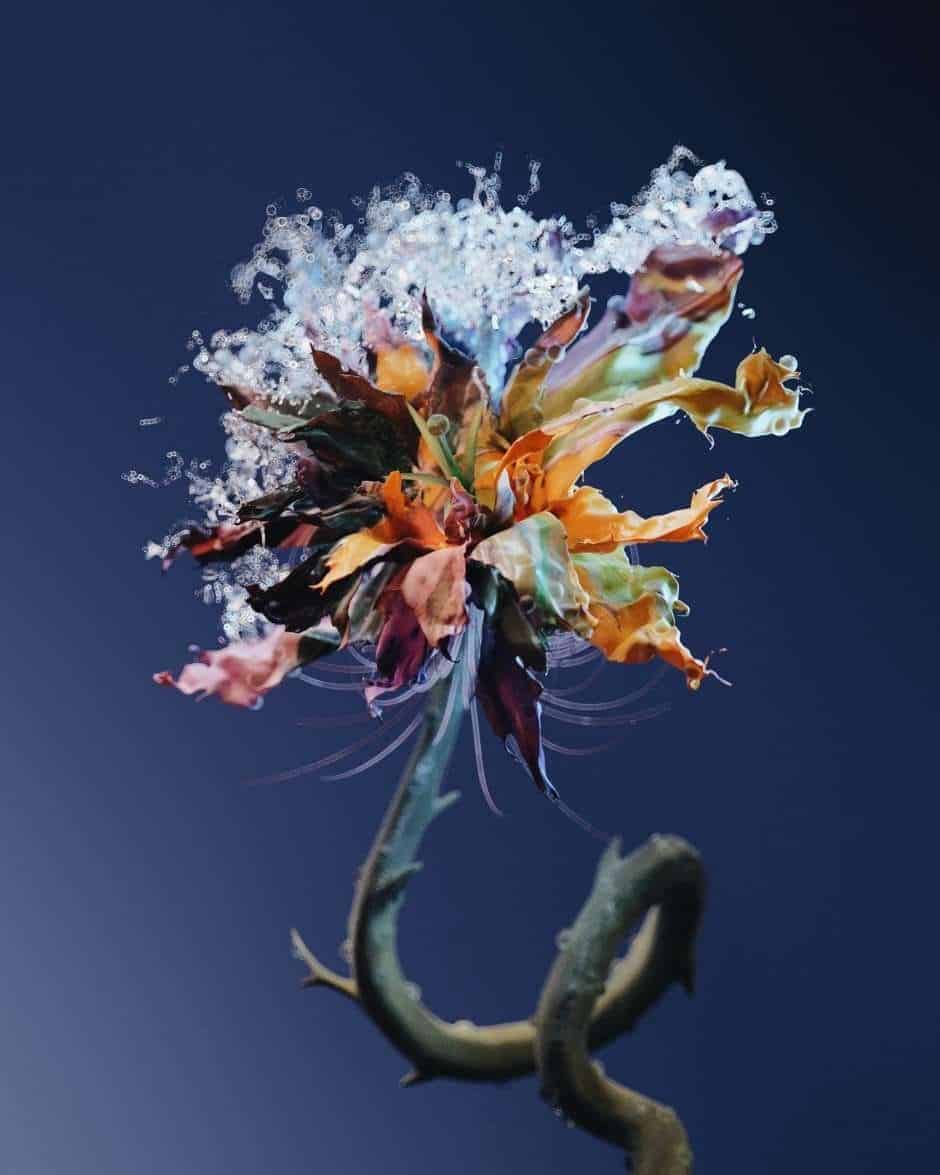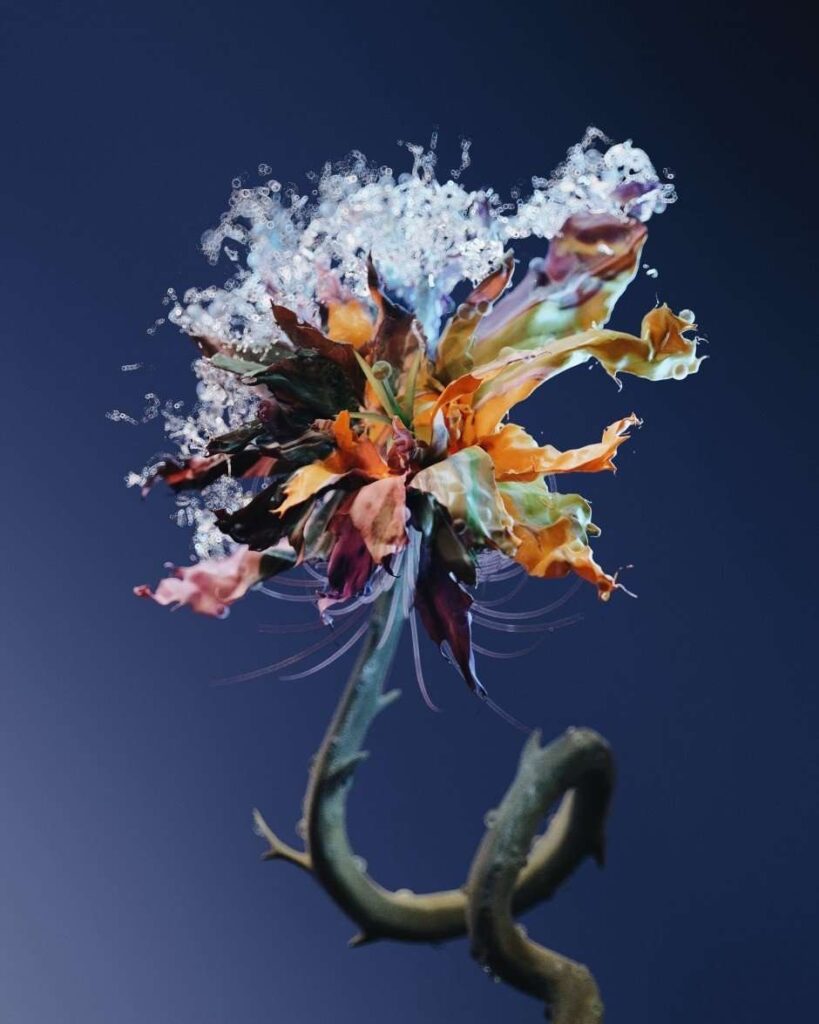 WHAT MEMORY DO YOU RECALL MOST VIVIDLY FROM CHILDHOOD ABOUT YOUR CREATIVE TALENT?
I don't think that I've ever felt gifted at all, but in my childhood I definitely had some moments when I felt good and safe in the creative environment. As with all people, there were times when an empty sheet of paper made me feel numb and terrified. You know that feeling of being helpless in front of opportunities which the canvas gives you, when you are afraid to mess up without even starting? This feeling always left me when I was drowning with my parents.
I especially remember those evenings when we got together at the table, took the paints and we all drew together, often by candlelight. Everyone drew something thoughtfully, sometimes we took out a big canvas and painted a big joint picture. For me, that period of time was incredible. This is my fondest memory related to my parents and art process from my childhood, which I cherish in my heart. It hardly has influenced my further art but they are my brightest memories linked to art from the days of my formation.
HOW WOULD YOU BEST DESCRIBE YOUR STYLE AND WHO/WHAT ARE SOME OF YOUR MAJOR INFLUENCES?
I've never thought about working according to some styles or about creating a new one. Some time ago I would call it an organic abstraction but now it seems to me that such definitions really limit us. My abstraction is very imputed, it 's more about associations and mystery, which are hidden in images. At this stage, I am moving to a digital floristry direction, but it's not the only sphere that I'm interested in at the moment. I like working with flowers because it means working with form in the light of which I can interpret my experience and emotions, and the same with abstraction.
All of these come naturally like a change of seasons. In the same way my works are changing, transforming from time to time. I am looking for inspiration (actually, it finds me itself) everywhere, for instance in estuaries, butterfly wings, natural phenomenons. I am most interested in natural structures, exotic plants, minerals, mushrooms, spider webs and so on. I have to learn a lot, extend the borders, and always fill my visual experience, getting rid of outdated formats of "beauty."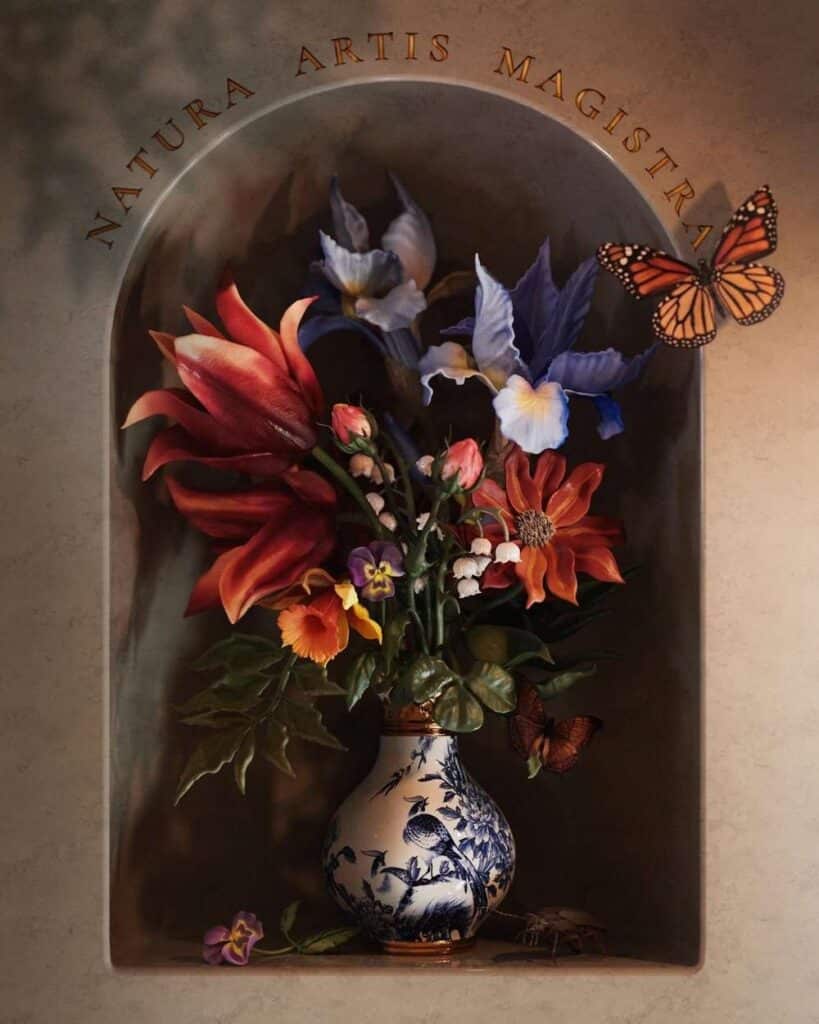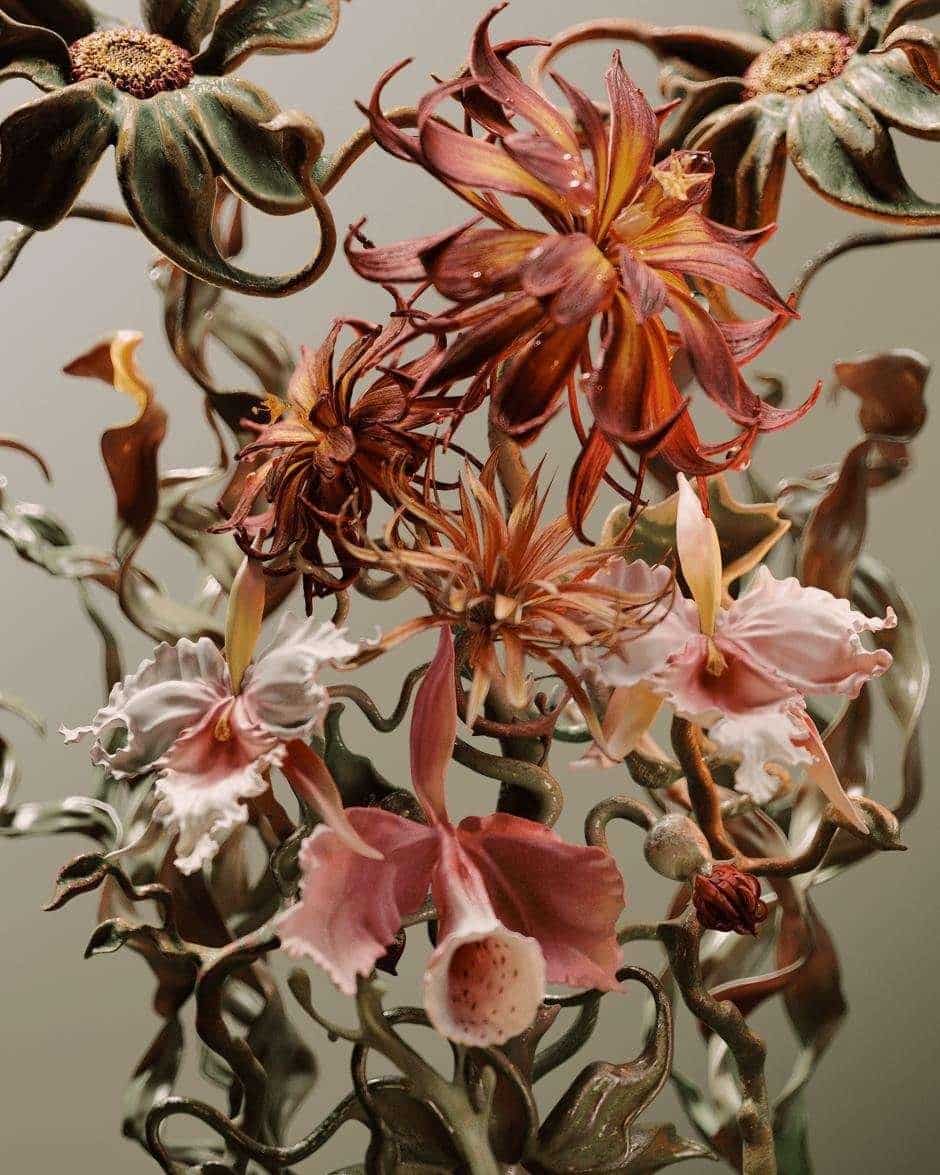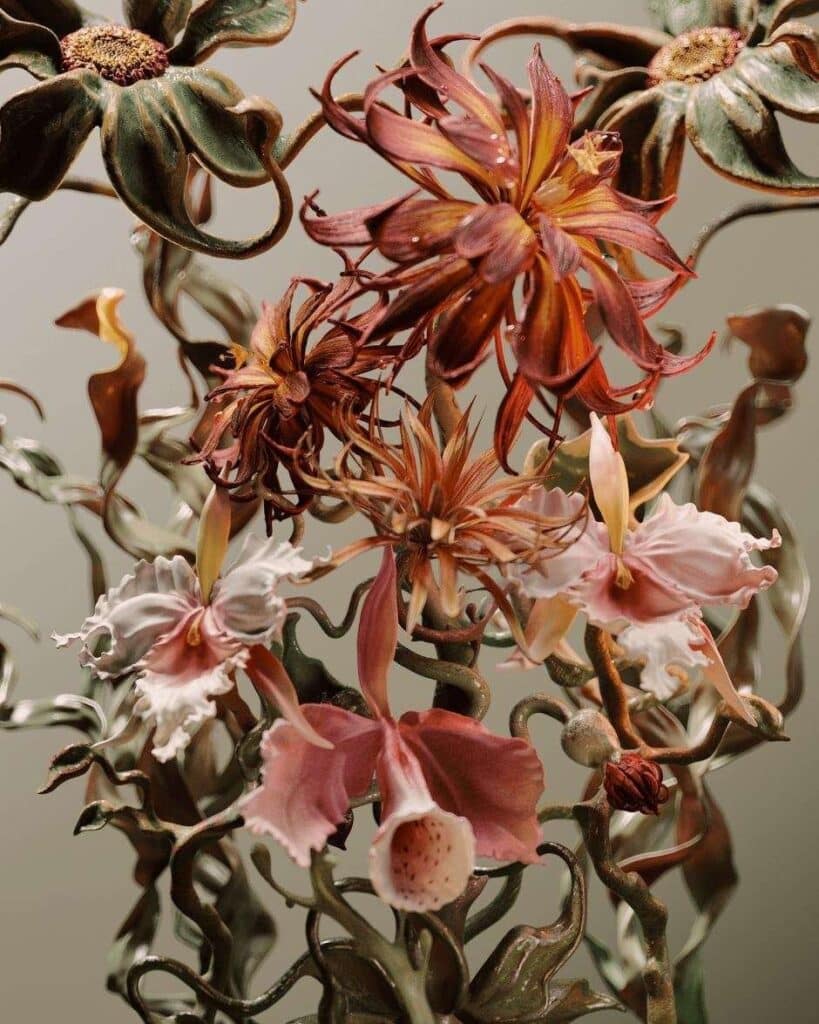 WHAT IS PART OF THE CREATIVE PROCESS THAT YOU WOULD RATHER AVOID, AND PART THAT YOU CAN'T GET ENOUGHT OF?
"OMG, please, not UV ". It's still the most difficult part of the process for me, which I try to avoid if possible. As any living 3D artist, I am going to put there also retopology. It's really good that I don't work in a game industry where it's very important, haha.
In my creative process I am pleased the most with that stage where I am thinking about what exactly I am going to create. I am a total and irreversible daydreamer. It's really my favorite part. Also, when you open the program and you don't know yet what you are going to do but your hands are already doing something, and through this process the art is born. I use it quite often as a kind of art therapy.
HOW DOES COMMERCIAL PRESSURE AND THE BUSINESS OF ART EFFECT, SHAPE, OR GUIDE YOUR CREATIVE DECISIONS?
Unfortunately, the environment and market are dictating the pace of my work: you have to follow the schedule of production and create the content all the time because you mustn't be lost in the crazy market. Although the market has never dictated my style or creative direction, my works are changing only because of some inner or technical reasons. I am not trying to fit the market and I am not trying to "comply," I'm only anxious to make good on this job.
YOUR FAVORITE BOOK, SONG, FILM.
Wow! I am a pretty inconsistent person and preferences depend on my mood, day of the week, stars in the sky and other fantastic factors, which I haven't thought about until now. So it's going to be my choice today, here and now.
My favorite book: graphic novel "Blankets" by Craig Thompson
My favorite song: Moderat – A New Error
My favorite movie: Submarine, 2010
SEND A MESSAGE TO YOUR FUTURE SELF
I would say to myself in the future that changes are always scary, but more scary is to stay the same. Don't be afraid to move forward and do experiments, because for developing you need movement.