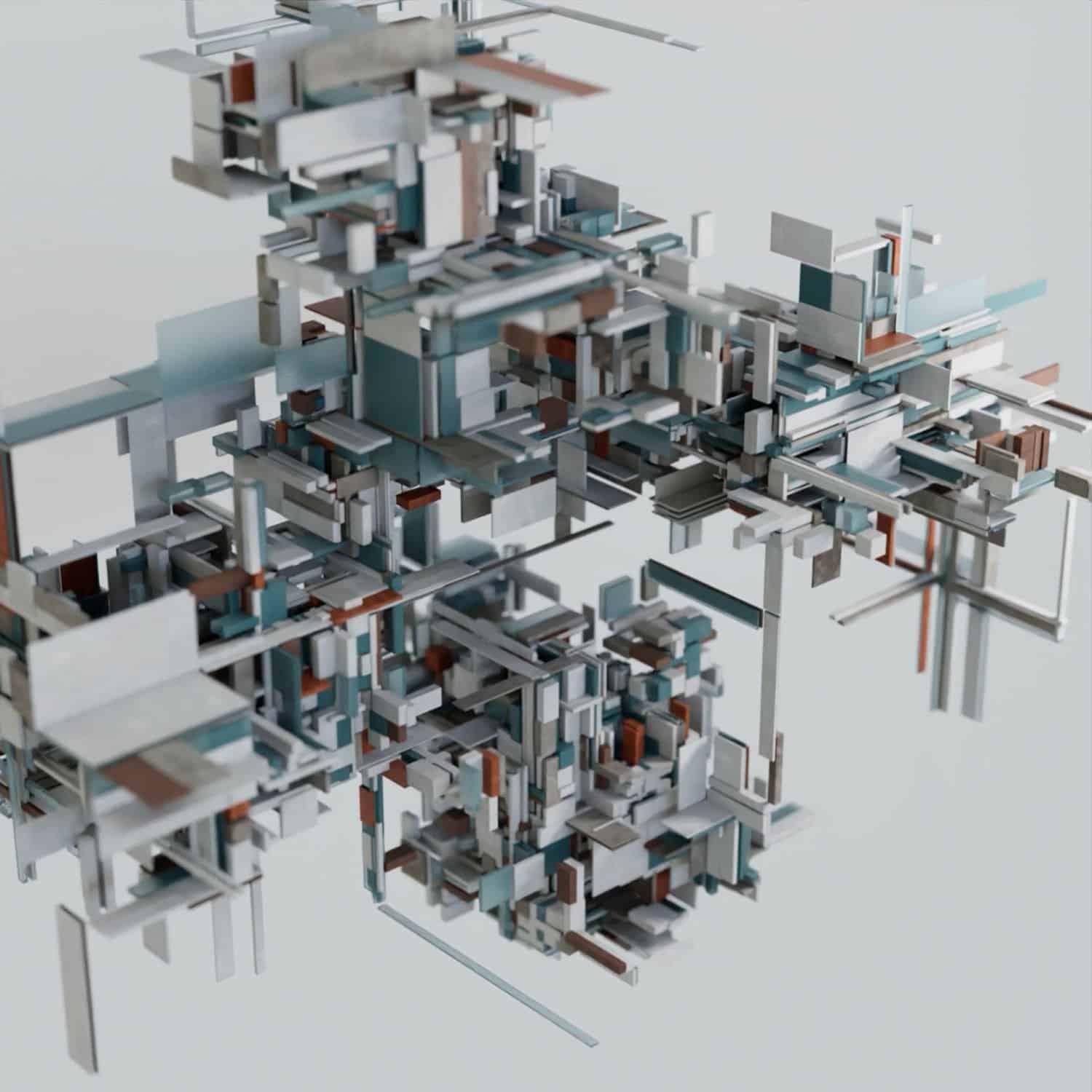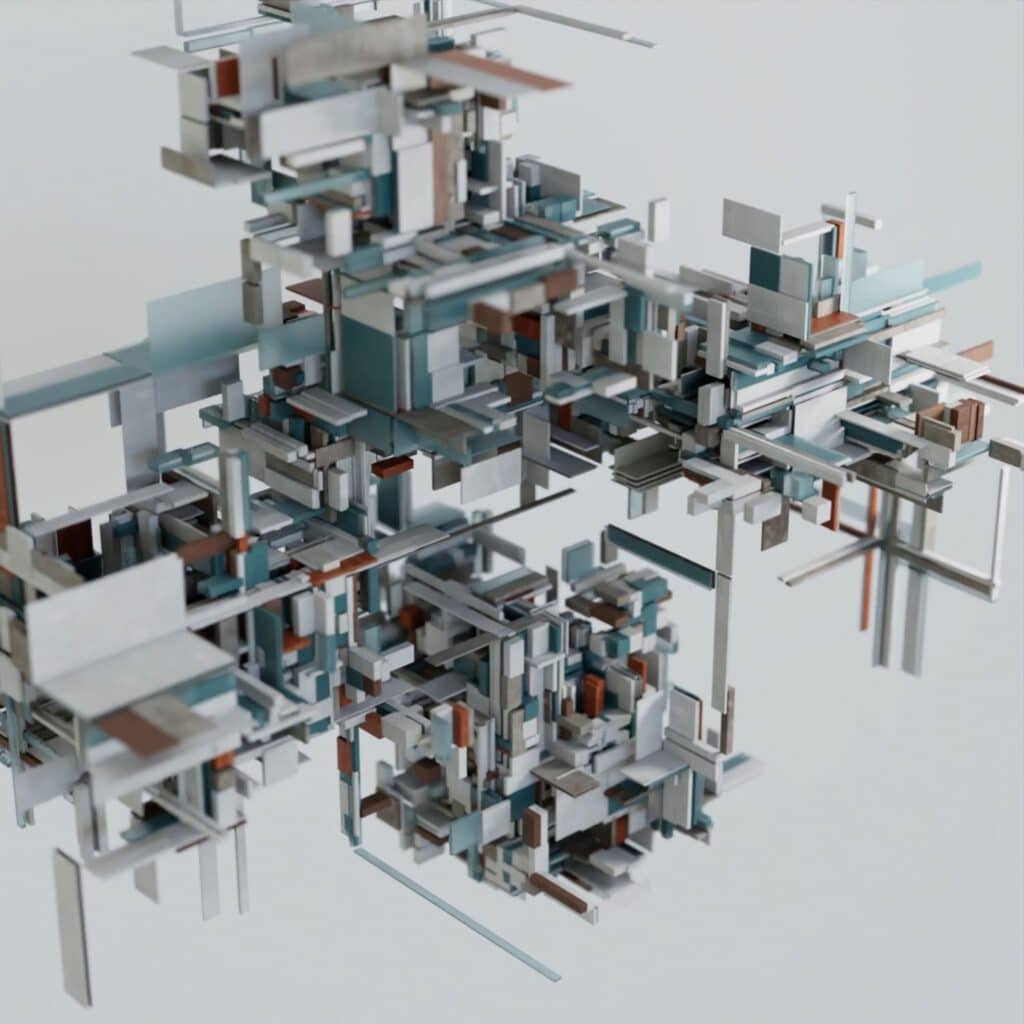 PLEASE INTRODUCE YOURSELF
I'm Adam Swaab, a CG artist primarily working in motion design. I've been in the motion design field since the early 2000s, working on films, commercials, web experiences, and concert visuals – basically across the entire spectrum of motion graphics.
HOW WOULD YOU BEST DESCRIBE YOUR STYLE?
For the most part, my art focuses on the relationships between forms in motion. The style is realistic, but focuses on abstract elements and basic primitive shapes as a stand-in for larger ideas. I use a lot of computer simulations in my work – I like to experiment with algorithms, generative techniques, and mathematical equations. My style is usually visually complex, and I take great pride in crafting unique and enigmatic video loops.
HOW DID YOU GET INTO ART?
Art was something I was always interested in, for as long as I can remember. During my younger years, I envisioned a future as a comic book illustrator – and I spent every hour I could practicing to get there. Eventually, that led me to art school, at Rhode Island School of Design, where my understanding of art – and what I wanted to do with it – opened up substantially.
Visualizza questo post su Instagram
Visualizza questo post su Instagram
WHO OR WHAT ARE SOME OF YOUR MAJOR INFLUENCES?
There are really too many to name – and so many people have influenced me tremendously at different times of my life. When it came to early motion graphics, I was heavily influenced by Gmunk. His work opened up my thinking to what was possible in the motion design field. And, I was fortunate enough to work with him many years later on a couple projects. Currently, even though my work is digital, I am most influenced by physical sculptures and conceptual works. I'm interested in how artists use form, space, materials, and texture. There are some very good motion design studios out there, such as Man Vs. Machine, Tendril, and FutureDeluxe, that produce incredible work that always seems to cut through the noise.
CAN YOU TELL US ABOUT YOUR WORKING PROCESS?
My pieces always start with some thought or exploration of motion. I work without color, texture, or lights, and I explore how motion will work before I ever really think about those other things. The pieces are usually planned out completely in my head. I rarely design or storyboard my work. I prefer to use the computer as my sketchpad – iterating as necessary until the piece takes shape. For me, there's a thing with my best pieces, where I feel like a simple idea has been elevated by unlocking something special in it. I'll meditate a lot about an idea, until I feel it can be unlocked – and that's when I know it is right. Other pieces – some of the more algorithmic ones – are about designing a system and seeing how it works, and how it can be steered to create a beautiful output. These usually begin as a question – what will happen if..? And then I try to answer that. Sometimes the results work and meet (or exceed) my expectations, and sometimes they don't. But, I do enjoy the journey, either way.
Visualizza questo post su Instagram
Visualizza questo post su Instagram
WHAT MOTIVATES YOU TO CREATE?
That's an interesting question. For the majority of my career, creating was simply a means to generate an income. My free time was devoted to learning the technical parts of my craft, and I produced very little personal work. It's only over the last few years that I felt in a place – both technically and creatively – where I could make work that was meaningful to me. For me, my place of creation – it's the one thing I can do (I am talking about personal work here, not client work) where my voice is the only voice that matters. It's both fun and cathartic to put my own marks on a screen, without any expectations from a client or audience.
WHAT IS YOUR STUDIO LIKE?
A desk, a monitor, my Wacom, and a beastly computer next to me – all somewhat contained in a cluttered bedroom office.
WHAT ARE YOU CURRENTLY WORKING ON?
I am currently finishing up an 88 piece generative motion series called Unfoldrian. It's an examination of the hierarchical structure of Kd-trees, processed through high-end 3d software. After that, I have a small series of animated GLB sculptures, which I am slowly working my way through.
Visualizza questo post su Instagram
INFORMATION
With courtesy of Adam Swaab