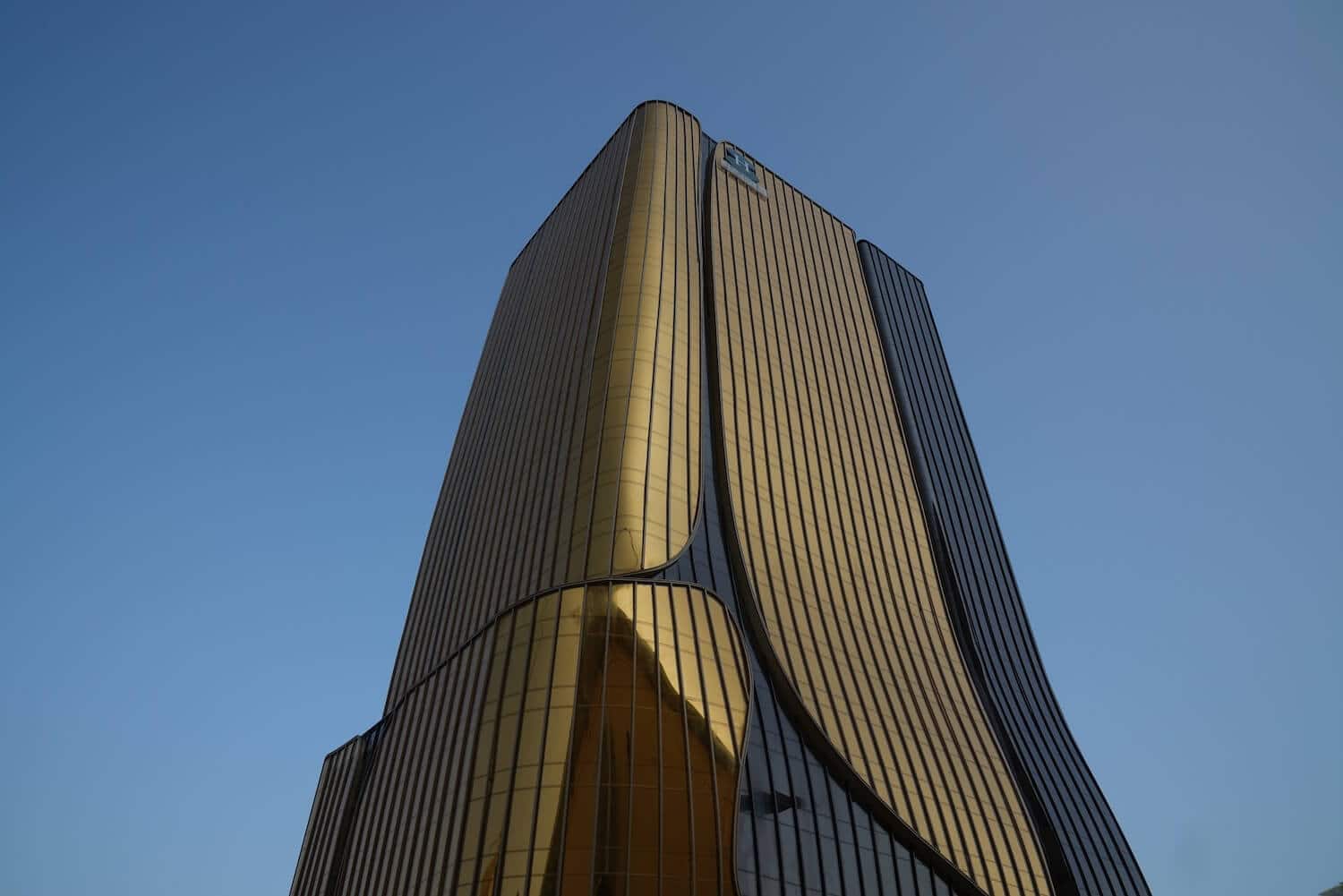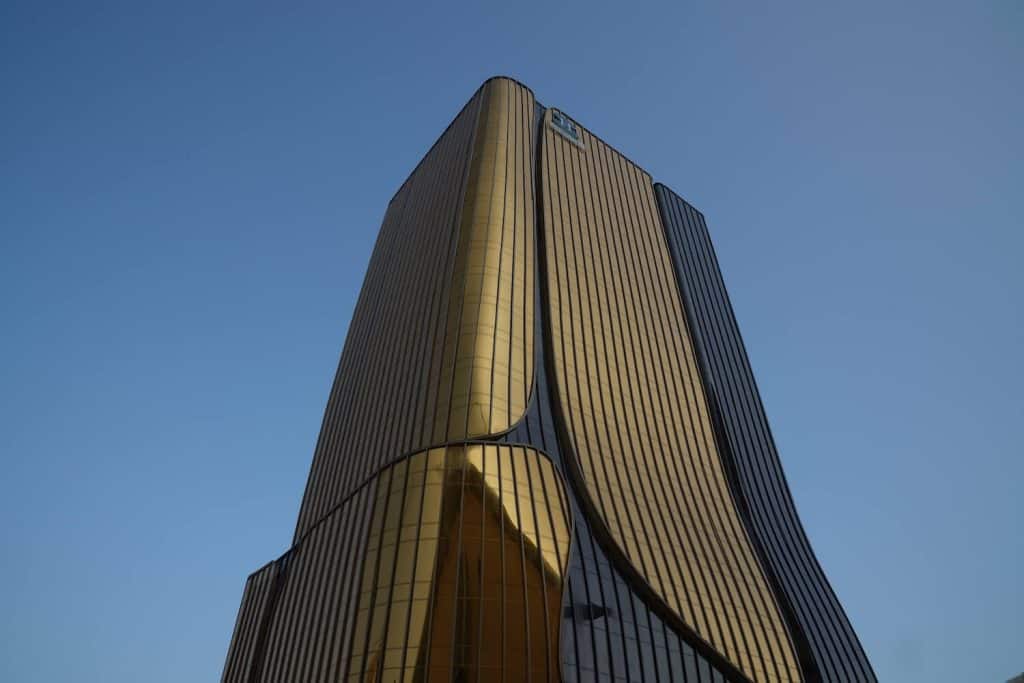 Aedas, led by Dr. Andy Wen, Global Design Principal, and Executive Director Yijun Qian, has revealed their latest masterpiece: the Taipei Zhongshan District Changan Duan 345 Office Tower. This architectural marvel, resembling a glittering waterfall, is situated in a prime location near Taipei Arena, offering a contemporary building that harmoniously blends urban texture, architecture, and people.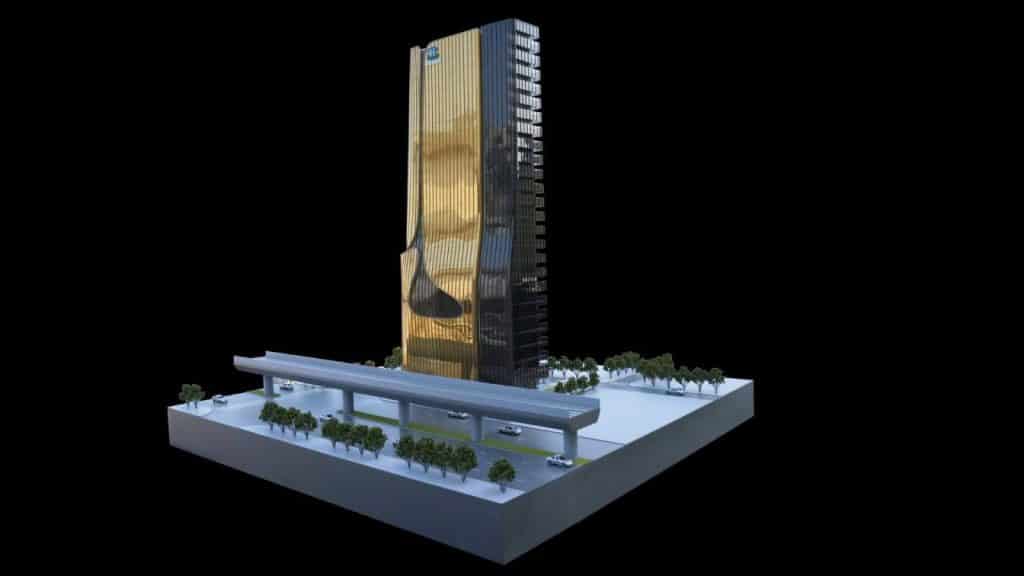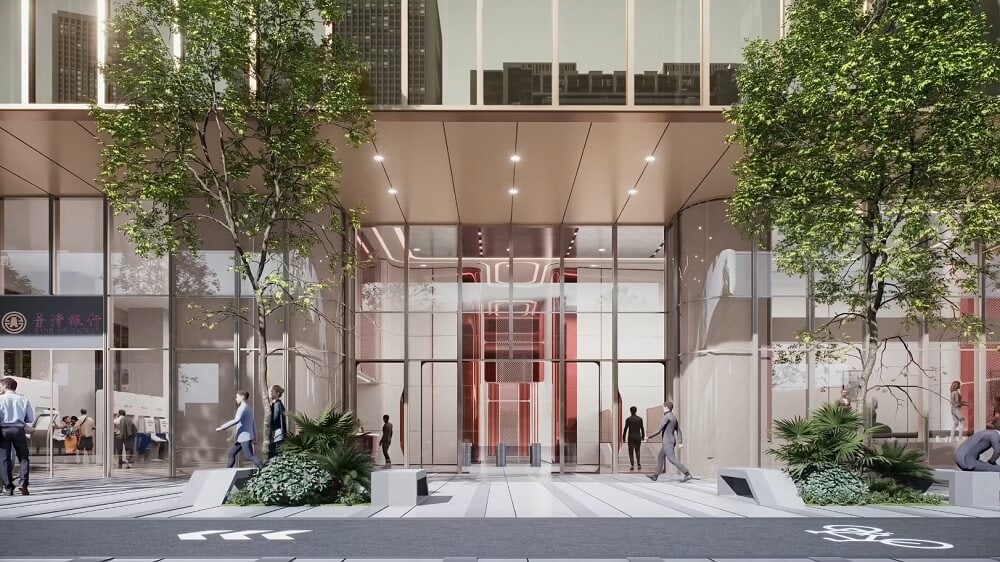 Boasting an excellent urban interface and convenient transport connections, the tower enjoys a strategic position at the junction of Fuxing North Road and Section 2 of Changan East Road. Within a mere 15-minute commute, one can reach iconic landmarks such as Taipei 101 and Chiang Kaishek Memorial Hall.
Inspired by the captivating motion of the Shifen Waterfall in Taipei, the tower's design encapsulates the essence of simplicity and authentic culture. Its bold architectural form emulates the cascading silhouette of a waterfall, creating a dynamic shape that shimmers with elegance amidst the cityscape.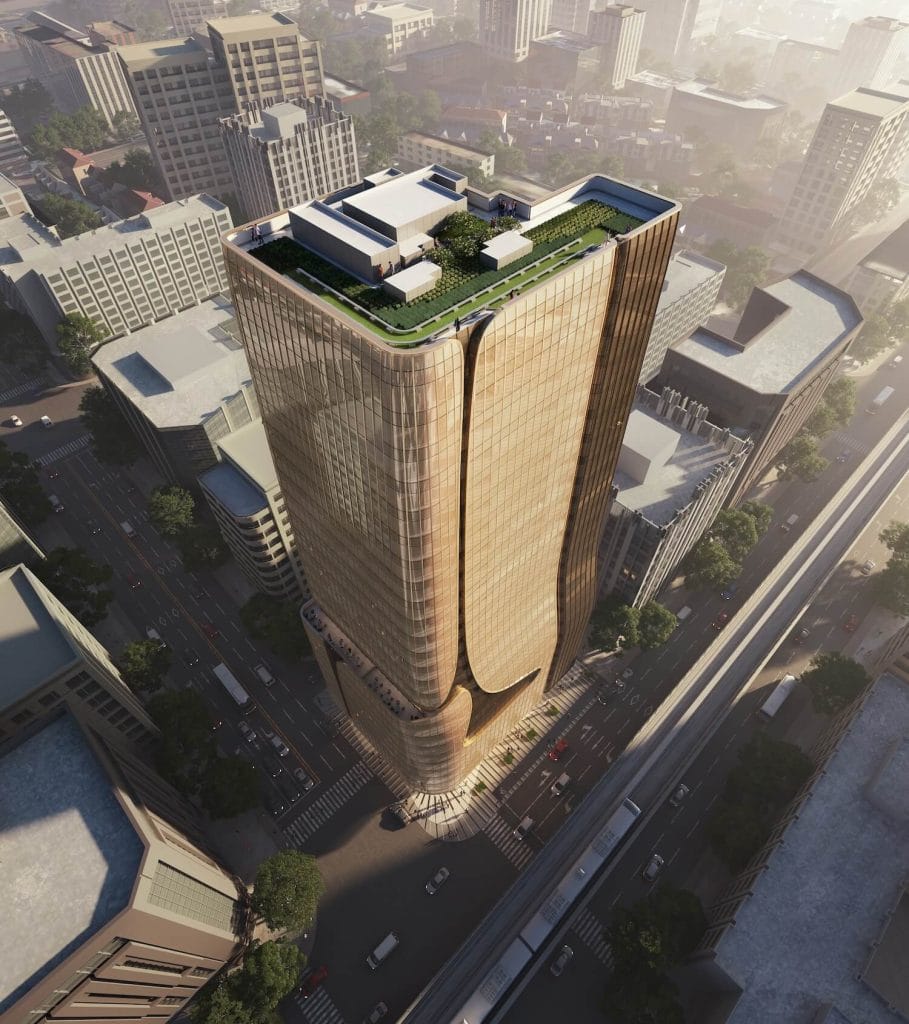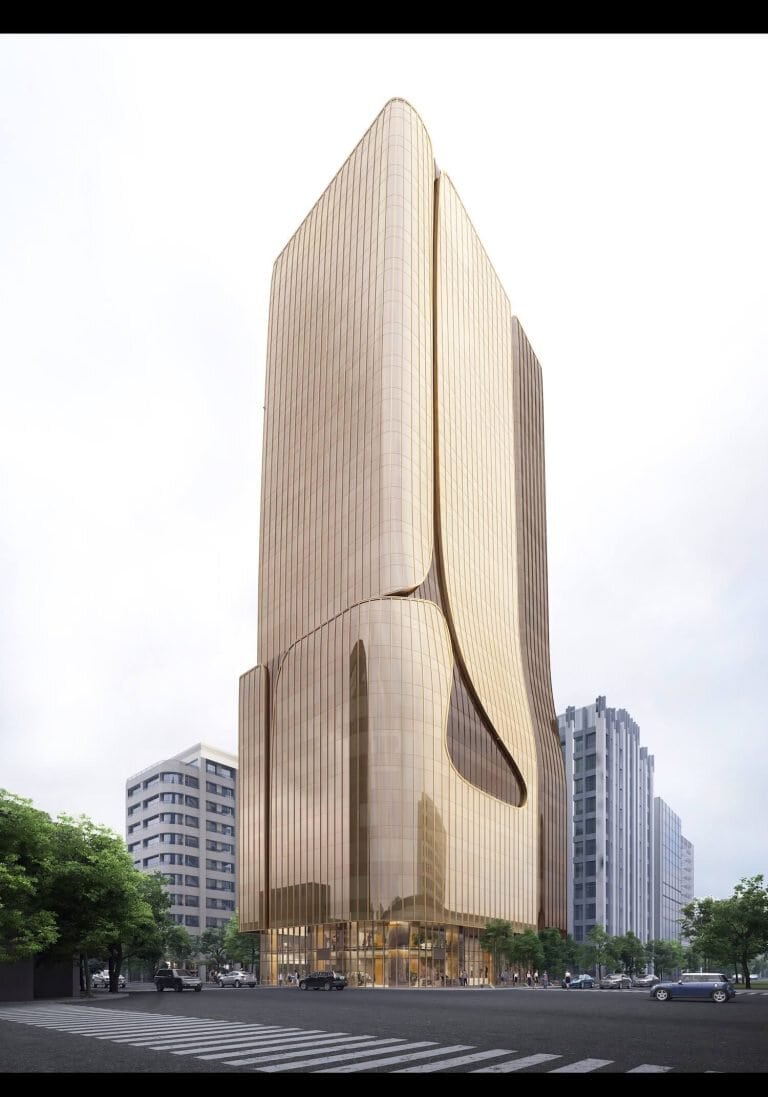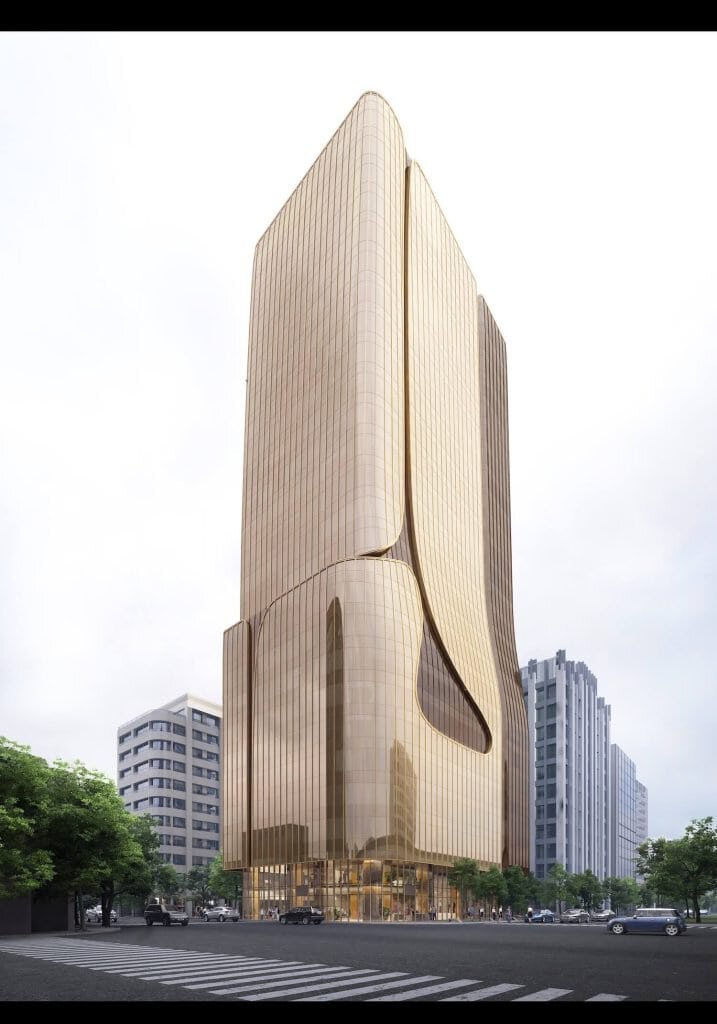 The sinuous facades, adorned with soft edges, feature coppery panels as the main facade element. A contrasting glass wall of dark tawny panels, inwardly concave in an arc, adds depth to the design. To promote energy efficiency and minimize light pollution, the tower incorporates a semi-exposed framing curtain wall, utilizing glass panels with a reflectance of less than 0.25.
Blending seamlessly with the exterior, the interior design extends the fluid facade into the landscape and entrance area, where white and light grey floorings prevail. This combination creates a serene office environment, complemented by a recreational communal space adorned with greenery and comfortable seating.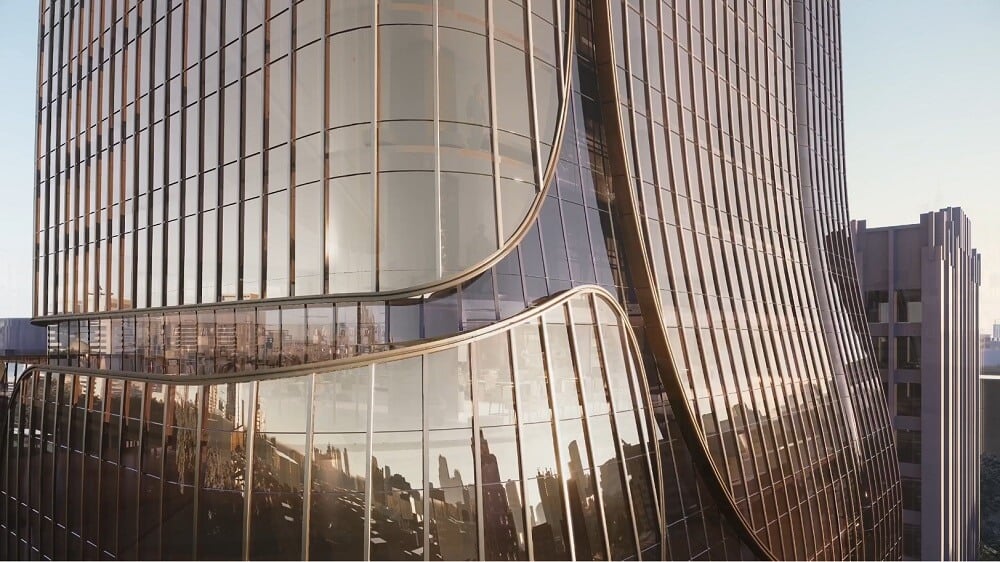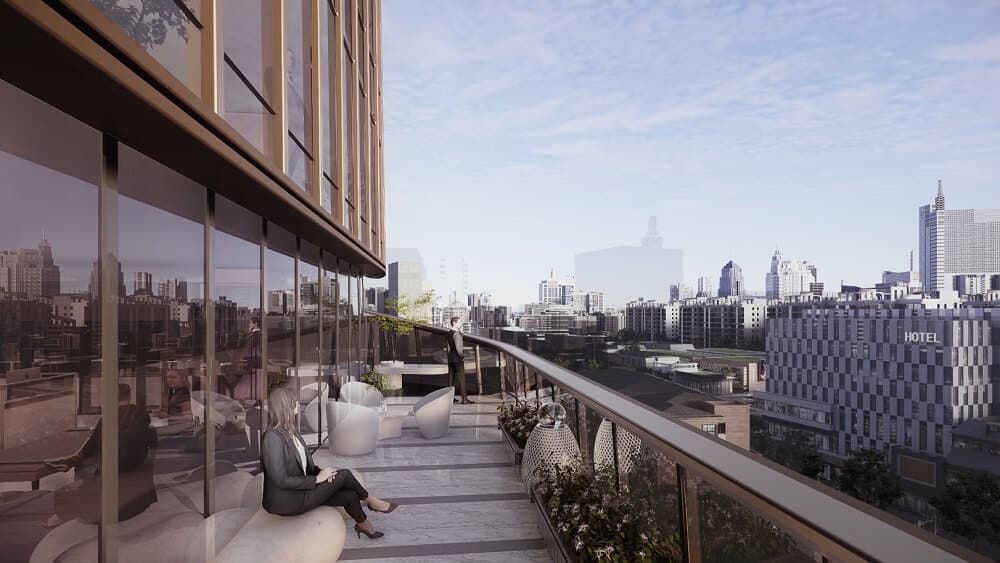 The lobby welcomes both staff and visitors with a modern arrival experience, featuring streamlined white marble walls and bronze fins. Emphasizing the integration of nature, the office layout offers a flexible configuration that includes an outdoor balcony and rooftop garden.
These additions not only bring nature into the workspace but also provide a tranquil outdoor setting for relaxation and social interaction. The tower's design prioritizes a biophilic and blurred exterior-interior public space, fostering a people-centric working environment that strikes a harmonious balance between work and recreation.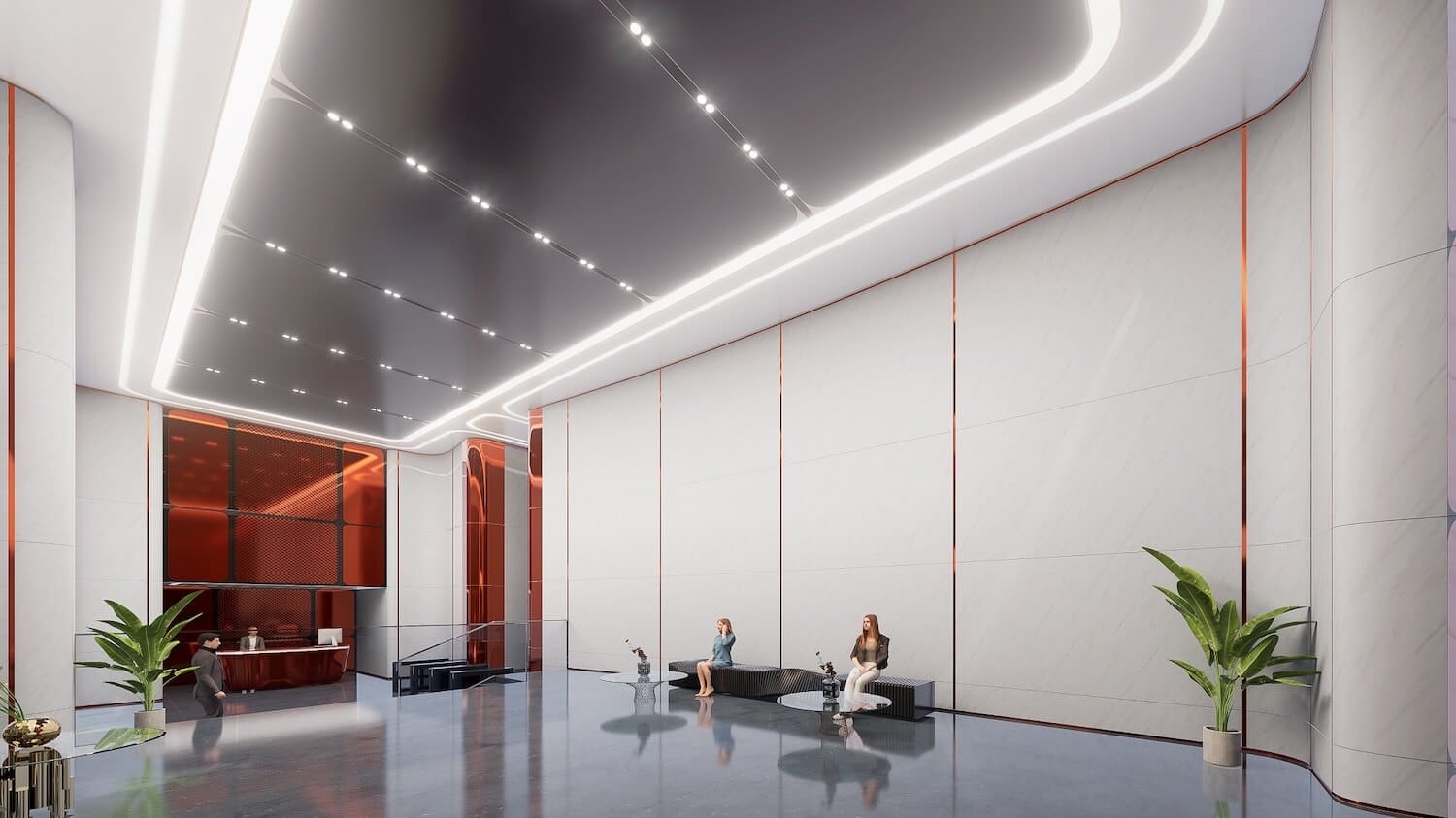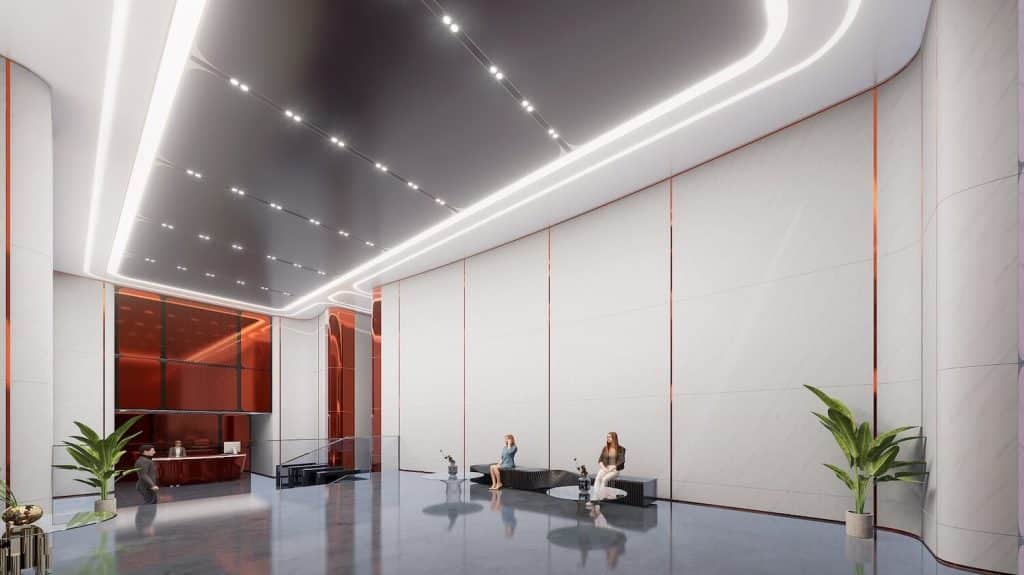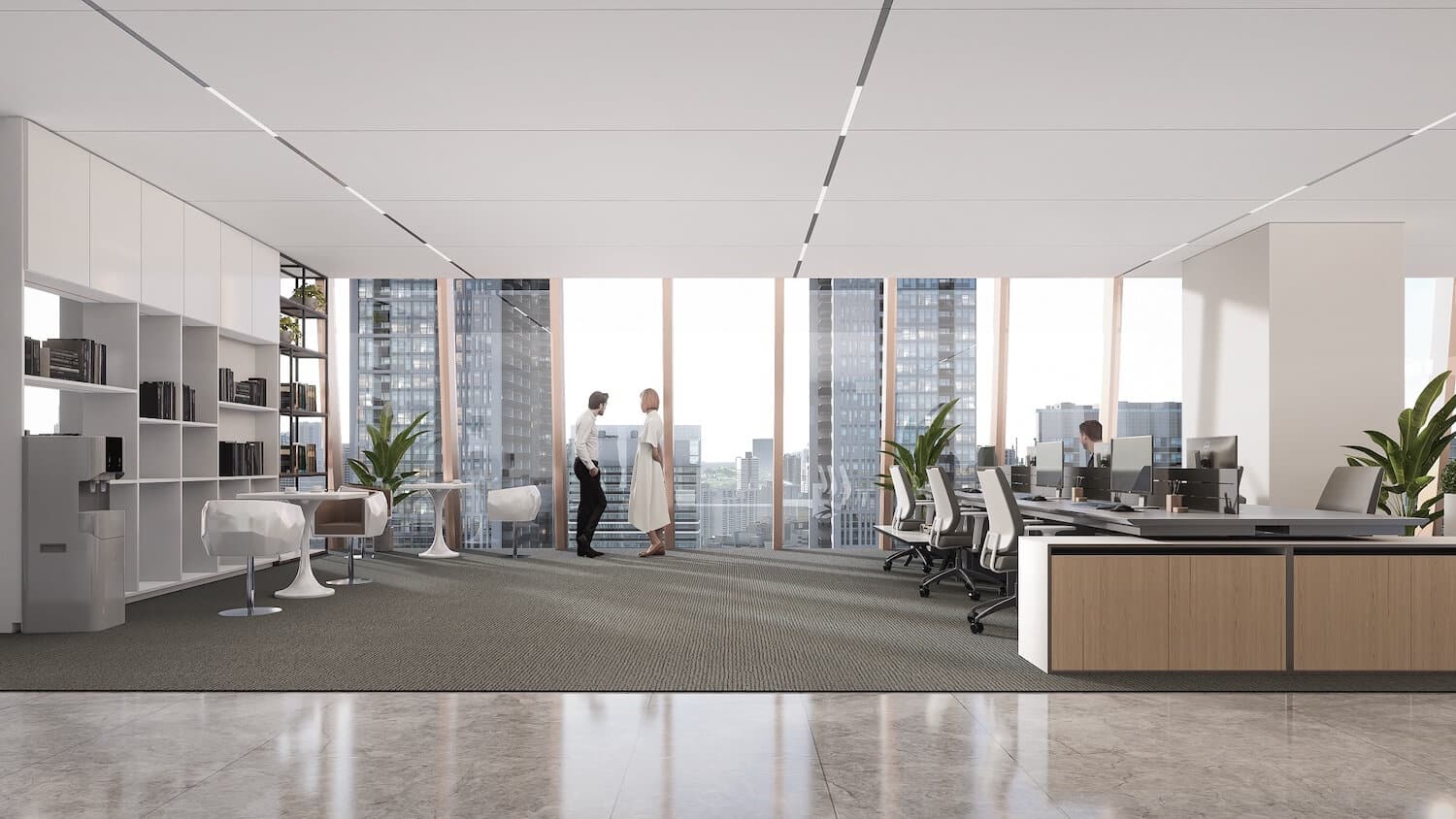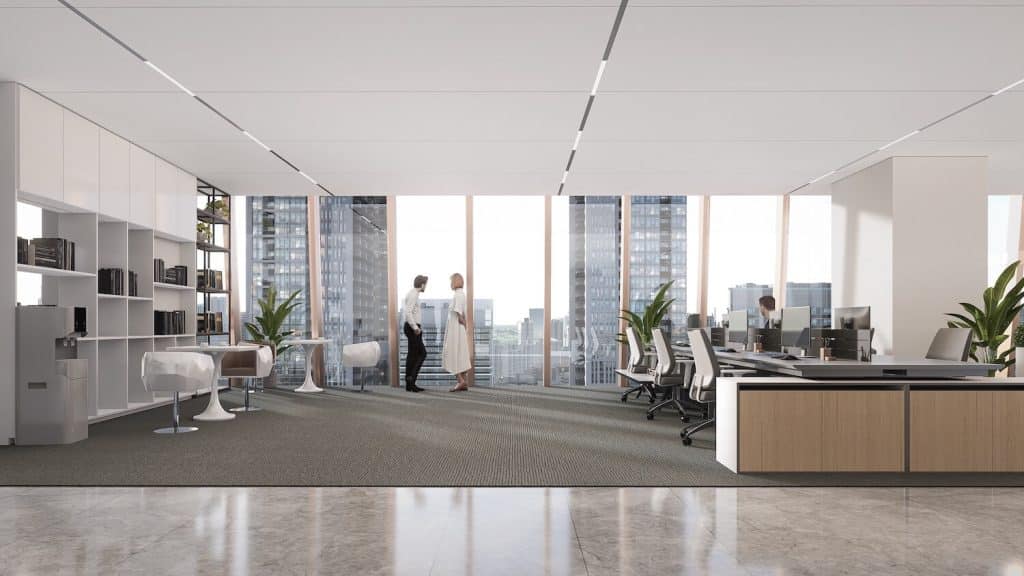 Yijun Qian remarks, "The tower stands as an urban icon, boasting a simple yet powerful architectural form. Its unique urban context and aesthetics make a bold statement on the skyline, leaving an indelible mark on the city."
With the Taipei Zhongshan District Changan Duan 345 Office Tower, Aedas has created a mesmerizing architectural masterpiece that captivates the eye and elevates the surrounding urban landscape.