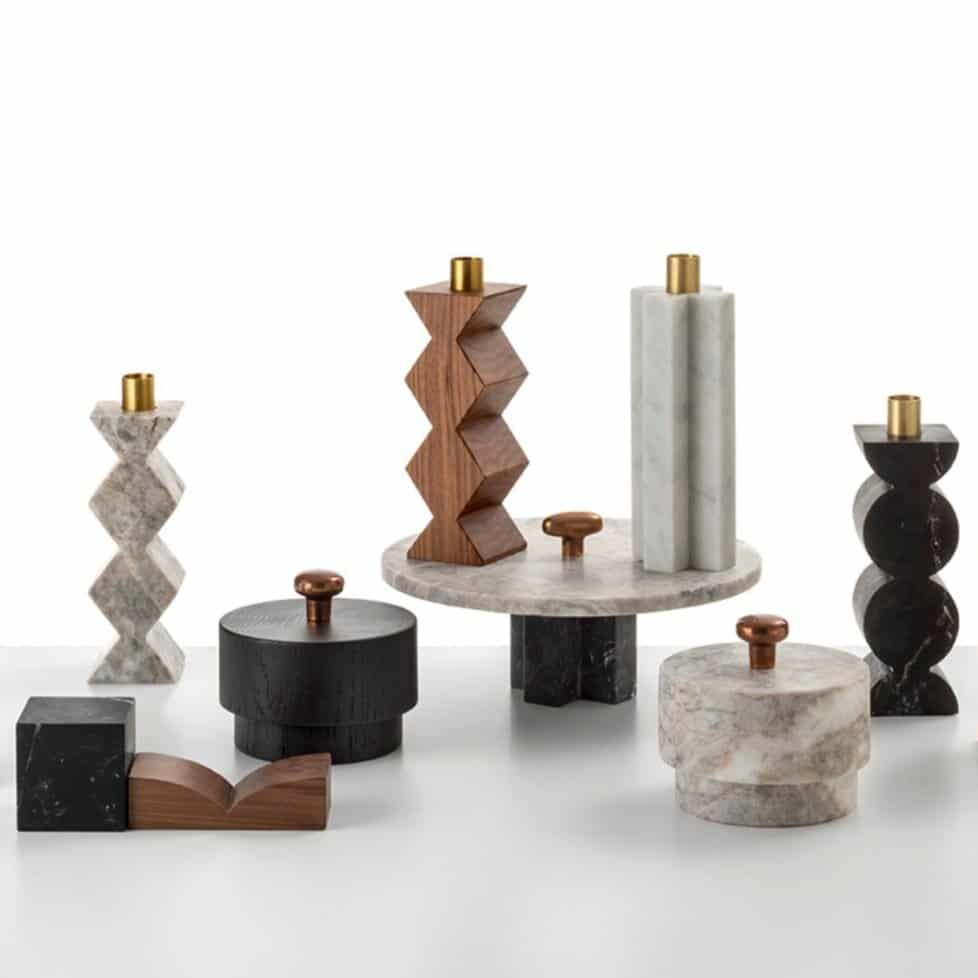 The Constantin collection designed for the Italian brand Colé is named after the man who inspired it.
Constantin Brancusi's modern art guided the designer's hand in the creation of sculptural candlesticks and book holders, containers, and centerpieces in wood, marble, brass, and bronze. Inspired by the artist's ability to represent the essence of things in a highly abstract way, Agustina Bottoni decided to shape her candlesticks and book holders thinking of the columns and bases of his famous sculptures.
The shapes of the pieces are immediately familiar: the surface treatment makes them into tactile objects, which must be appreciated first with the eyes and then by means of a light touch of the hand. The collection is entirely crafted in Italy from high-quality materials. Some pieces are made of marble such as Black Marquina, Carrara, and Pink Carnico, while others are shaped in solid wood: walnut and oak, natural finish, or black-stained. The collection includes delicate details in brushed brass or casted bronze.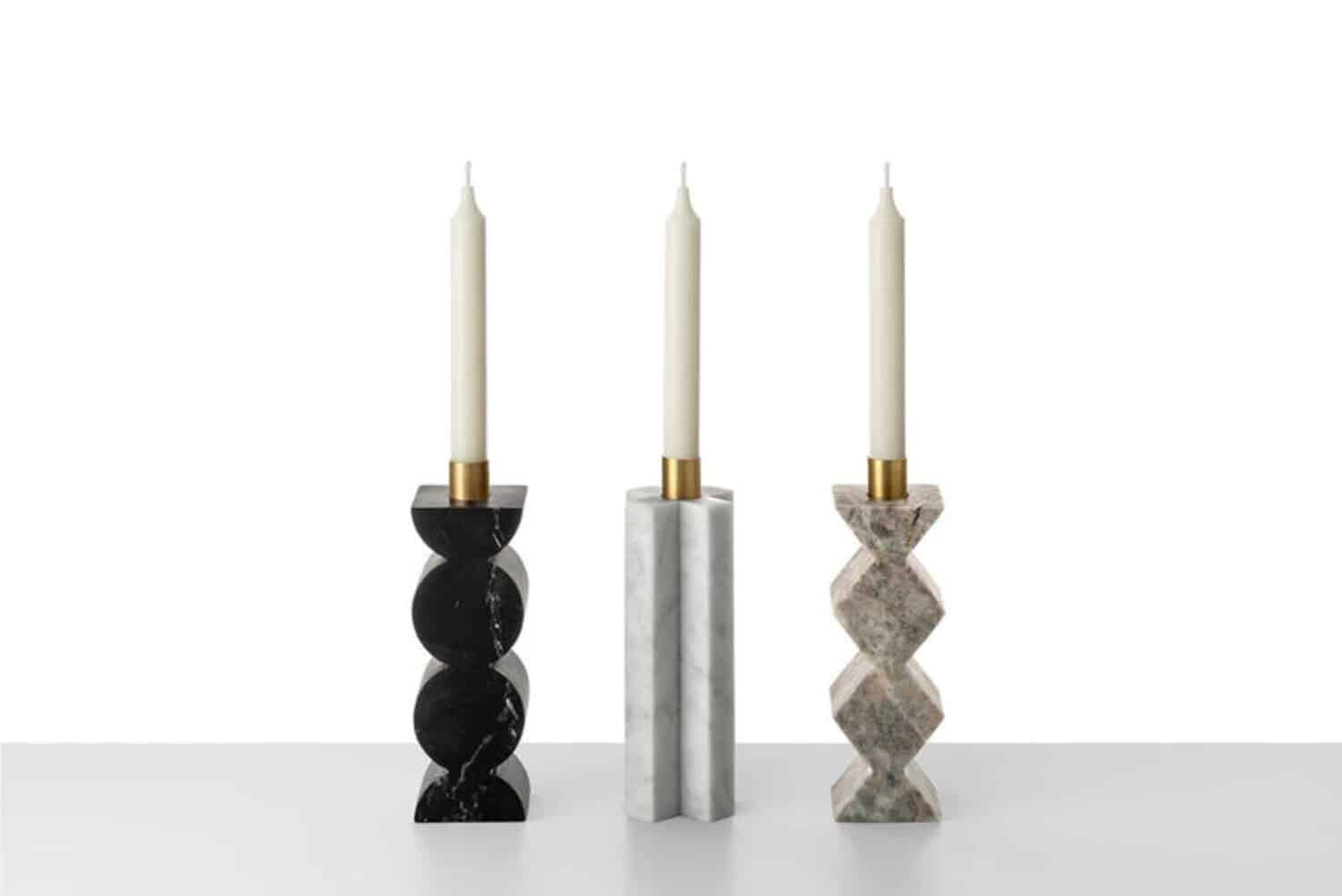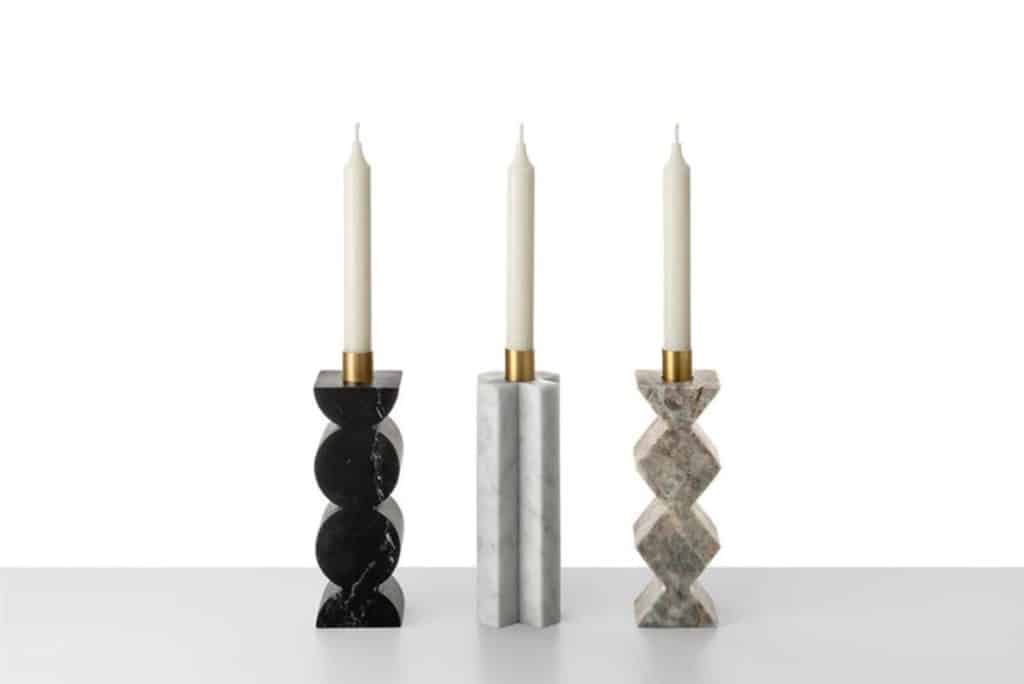 Agustina Bottoni's work is quite diverse, ranging from product, furniture, and textile development to installations and window displays with refined yet strong evocative concepts. She mainly works on commissioned projects for international brands, galleries, and the hospitality sector. Combining a freelance practice with personal experimentations in collaboration with Italian artisans, Agustina also produces a small series of products and artworks, embracing crafts through a contemporary sensibility.
Focusing on the emotional value of objects and spaces, those honor material authenticity, though harmonic compositions of delicate forms and subtle color palettes. Her works are exhibited at international design and art institutions, such as Triennale di Milano, London Design Fair, Salone del Mobile & Maison et Objet. Battoni is also co-founder of the design collective The Ladies' Room.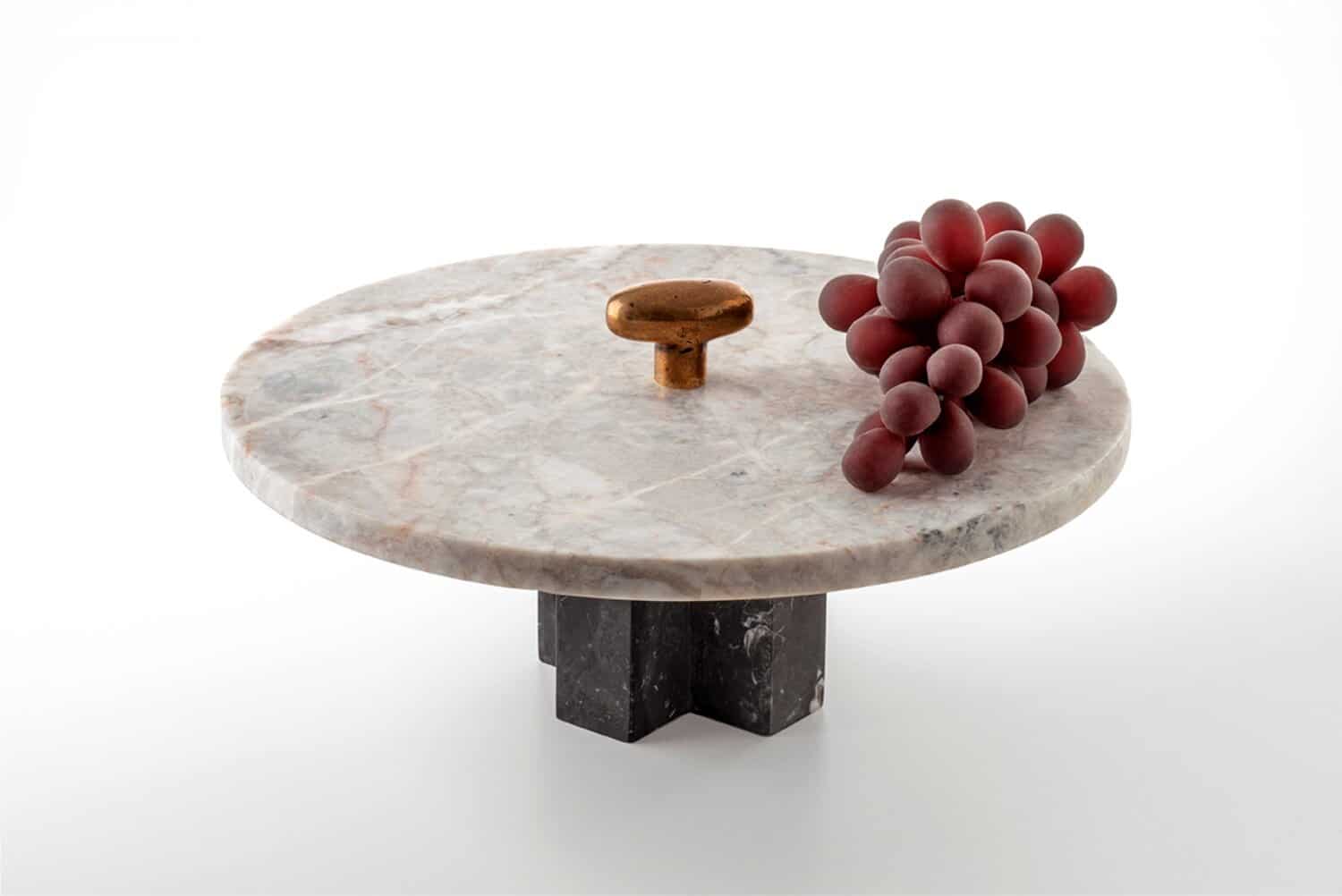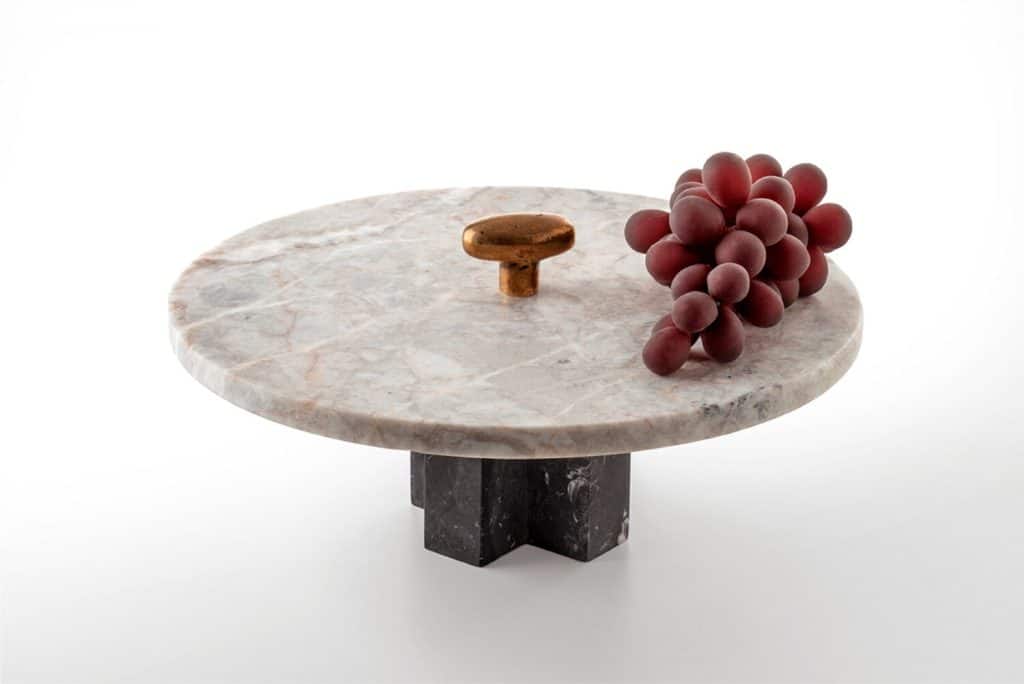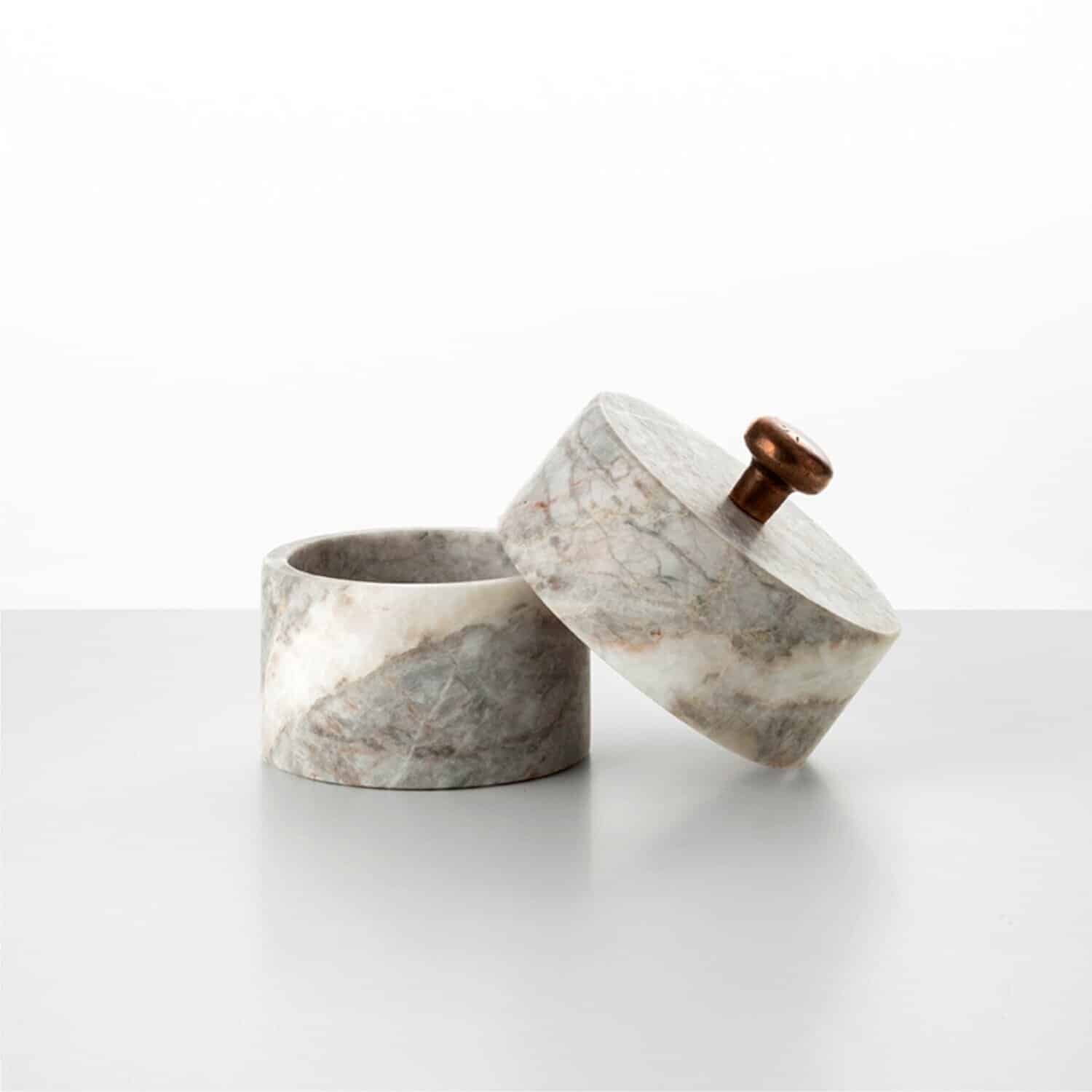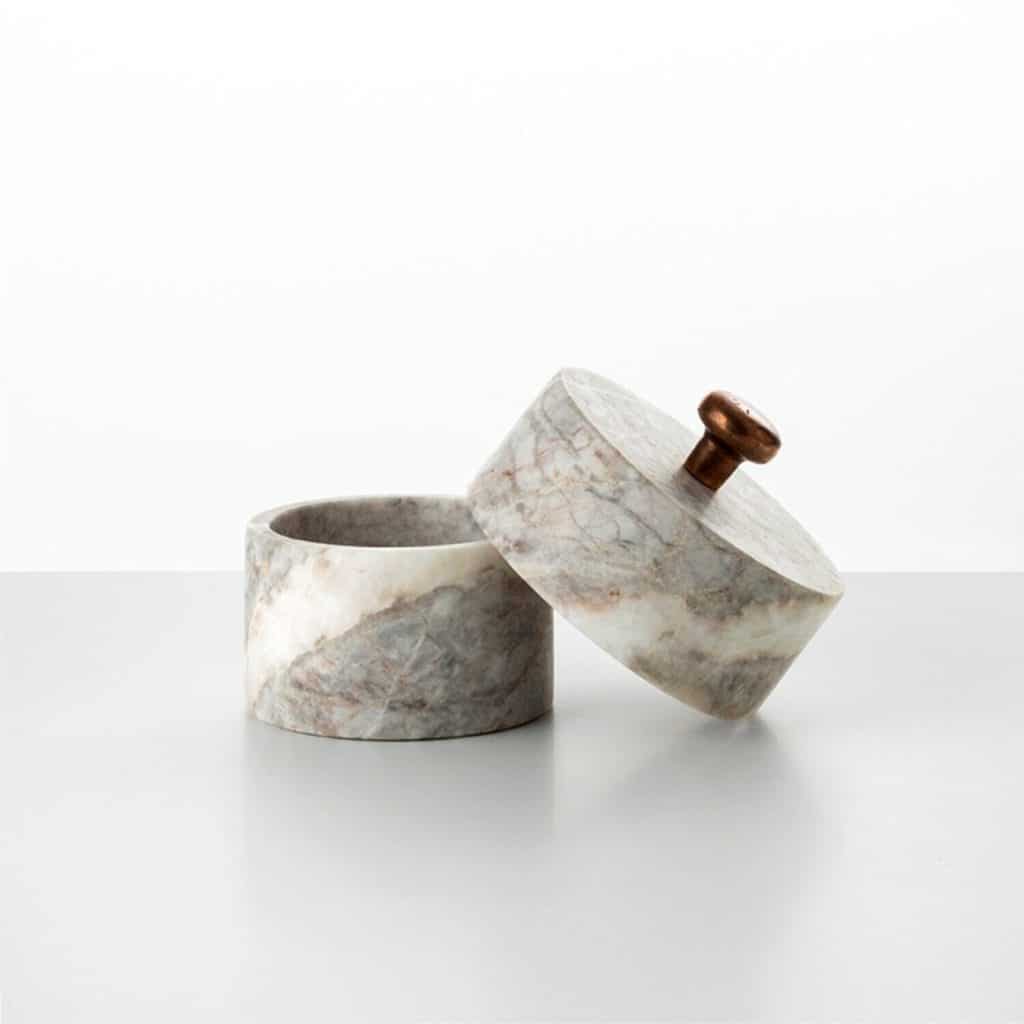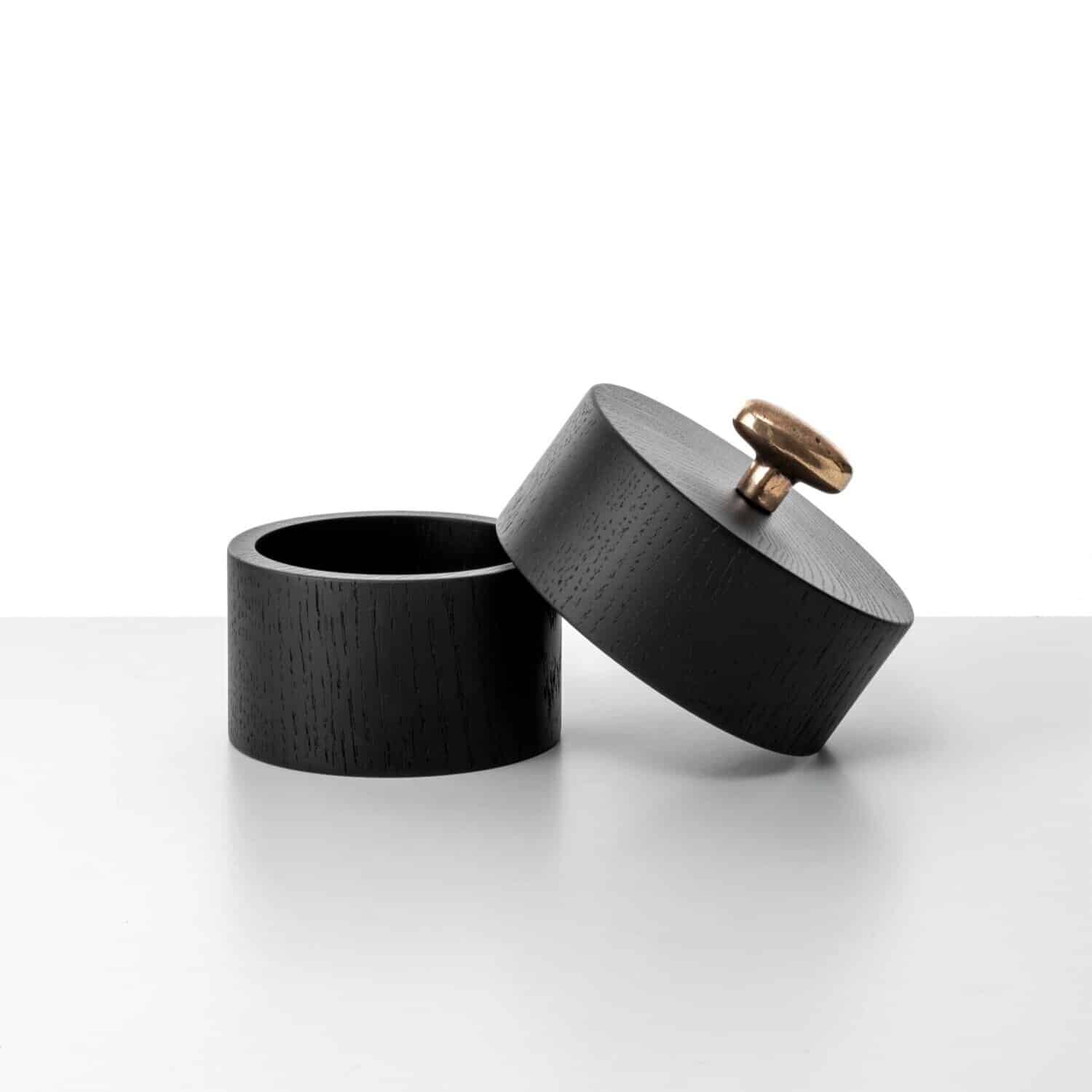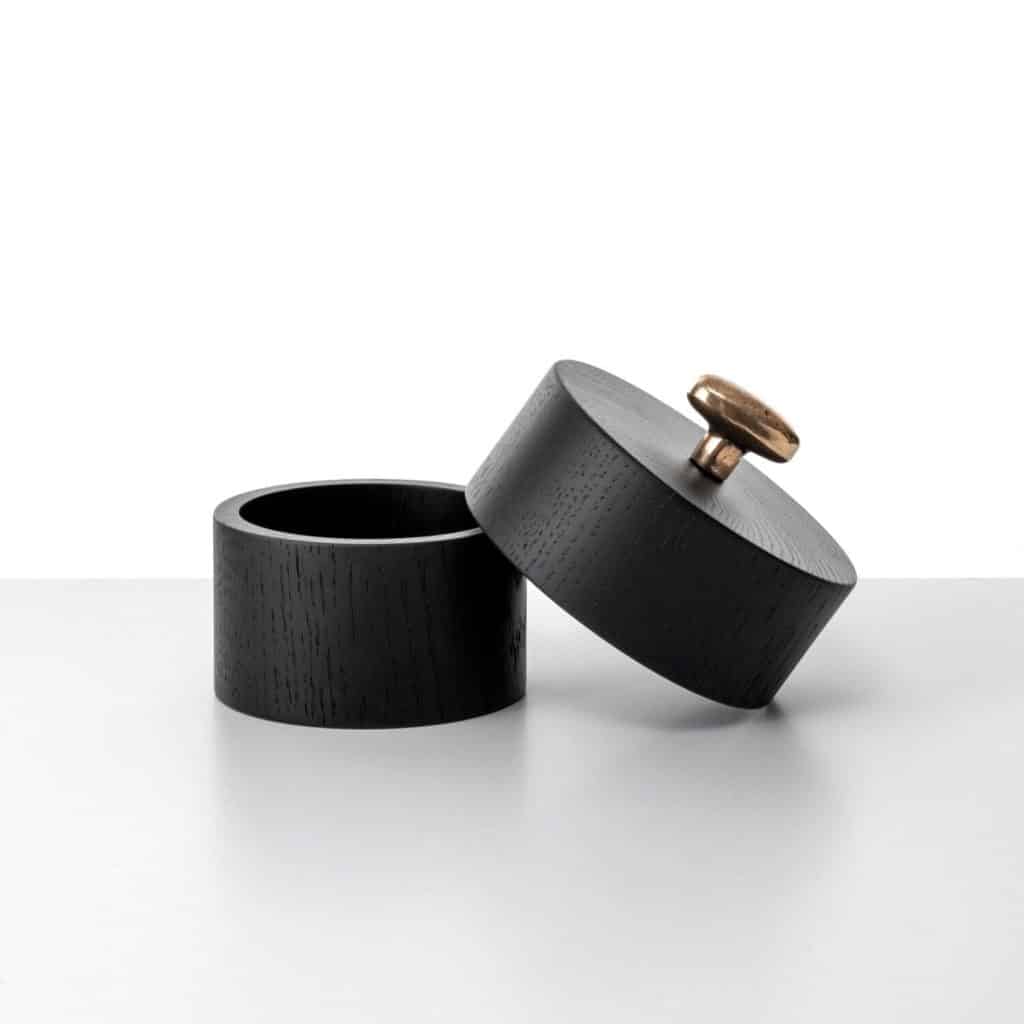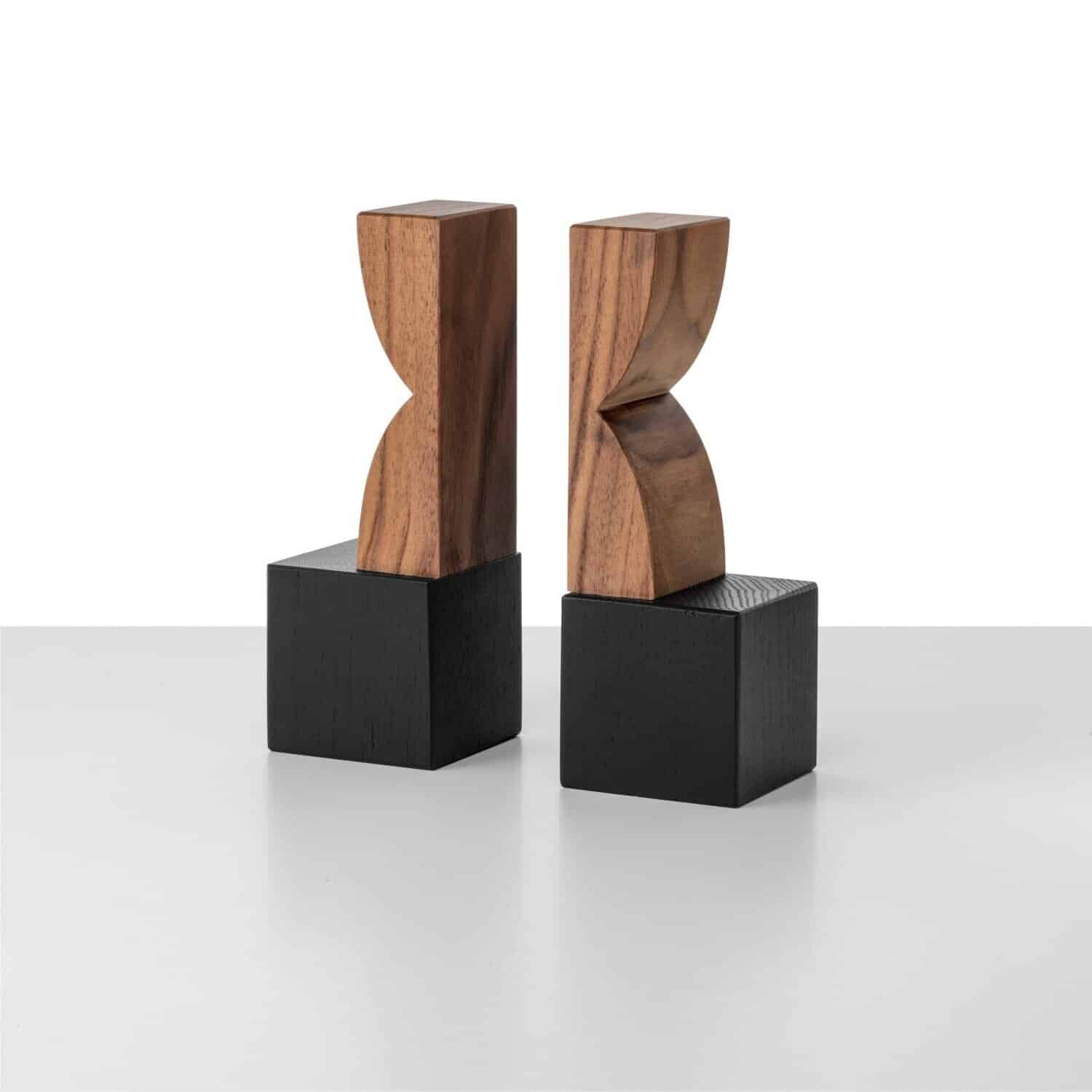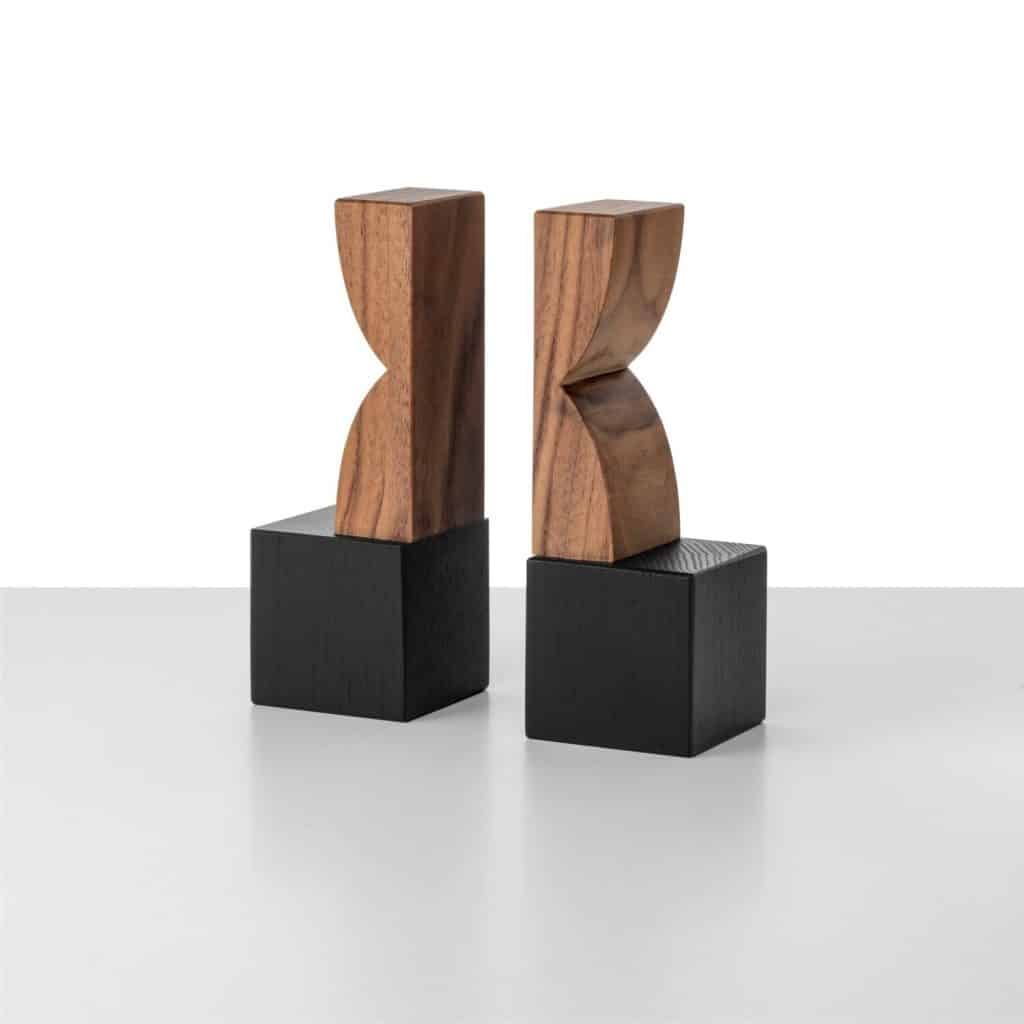 INFORMATION
All images with courtesy of Agustina Bottoni