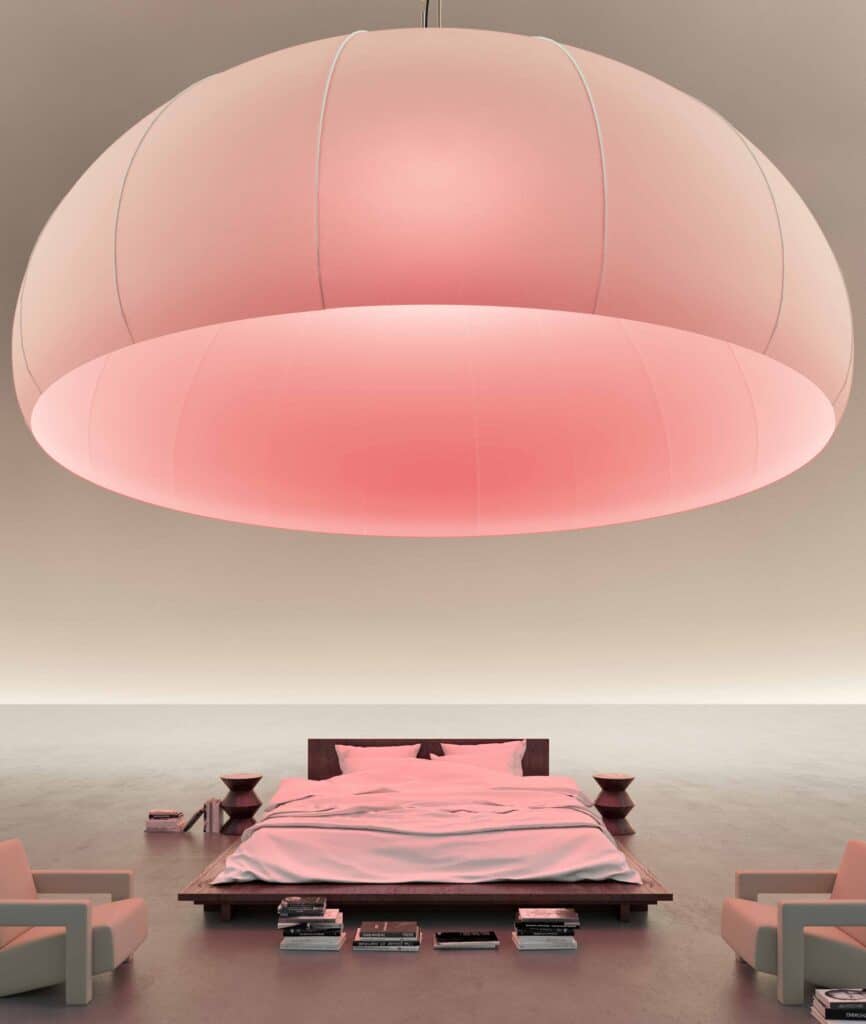 PLEASE INTRODUCE YOURSELF
I'm Alba de la Fuente Madrid-based architect and 3D artist. Graduated as an architect in 2019, I have lived in London, Barcelona, and Madrid studying and working with renowned architects and artists such as Ricardo Bofill, Andres Reisinger, Sabine Marcelis, Charlotte Taylor. Since 2020 I have been working as a 3d artist/architect, I merge my knowledge about architecture with 3d design. I visualize spaces and their essence, focusing on architectural environments through textures, lights, shadows, and perspectives.
HOW WOULD YOU BEST DESCRIBE YOUR STYLE?
Looking for the appropriate concept in each project, I'm interested in the way of transmitting and the way of understanding it through the light, shapes, and the essence of the space. Shapes and materiality are especially important in my projects, the balance between materials, textures, and shapes allows the maximum expression of light. The result is spaces that reflect simplicity and serenity. Is in this harmony between light and space, where captivating plays of light are created. And I am also very interested in how this materiality interacts with the context.
HOW DID YOU GET INTO ART?
I always showed interest in the representation and the compositional part of the architecture. Just graduated and already having worked as an architect, I realized that it was this compositional part that I wanted to reinforce on myself. When you are so young and inexperienced it is very difficult to give voice to your ideas in the architecture world, and 3d gave me that voice I needed. It allowed me to show my designs and ideas. At the time I was, it was what I needed, to show my architecture and work on myself. But I would love to be able to bring some of my designs to reality, I think both 3d and reality can contribute a lot to each other.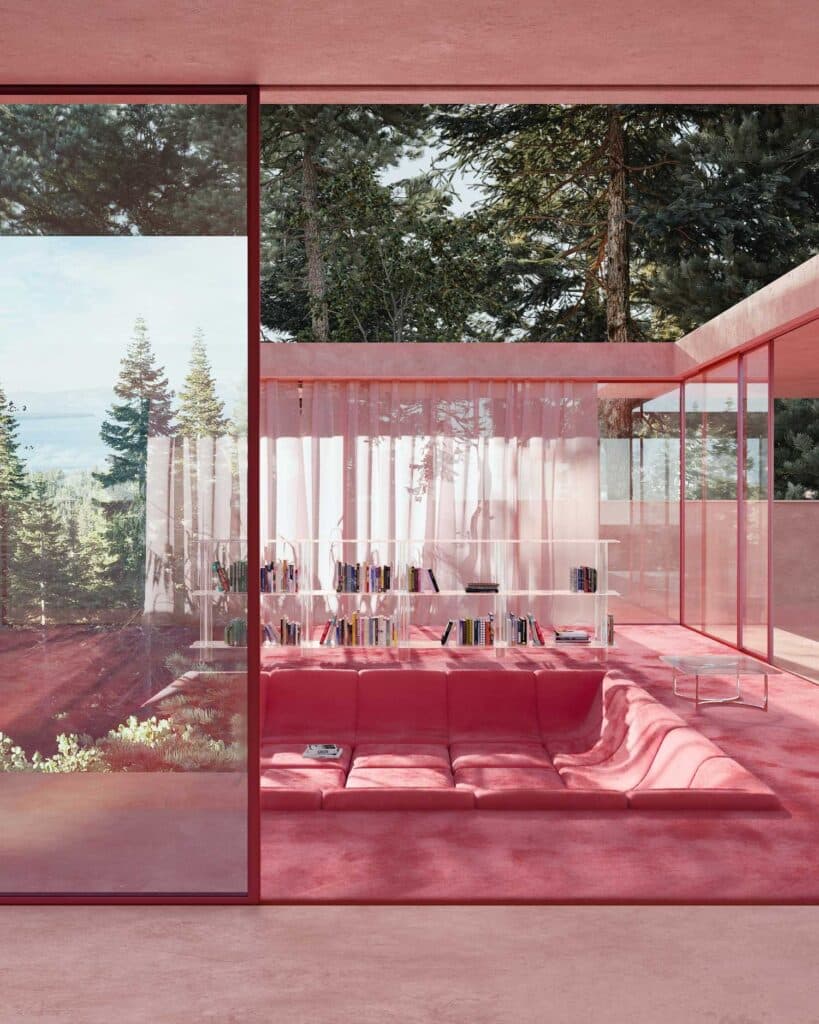 WHO OR WHAT ARE SOME OF YOUR MAJOR INFLUENCES?
I am inspired by the simplicity of Modernist design architecture and various contemporary artists working with space and light as Olafur Eliasson, Keith Sonnier, and James Turrell, are among the inspiration sources. I am also influenced by natural environments, exploring the architecture focusing on the way of understanding light and shapes.
CAN YOU TELL US ABOUT YOUR WORKING PROCESS?
When I project I merge my knowledge of architecture with 3d design, for me, it is necessary to set the same project process that I would set to build a reality project, the positioning on the site, the search for a concept, and a spatial proposal. Both architecture and digital art share objectives, the material expression of an idea of place implicit in the architectural proposal.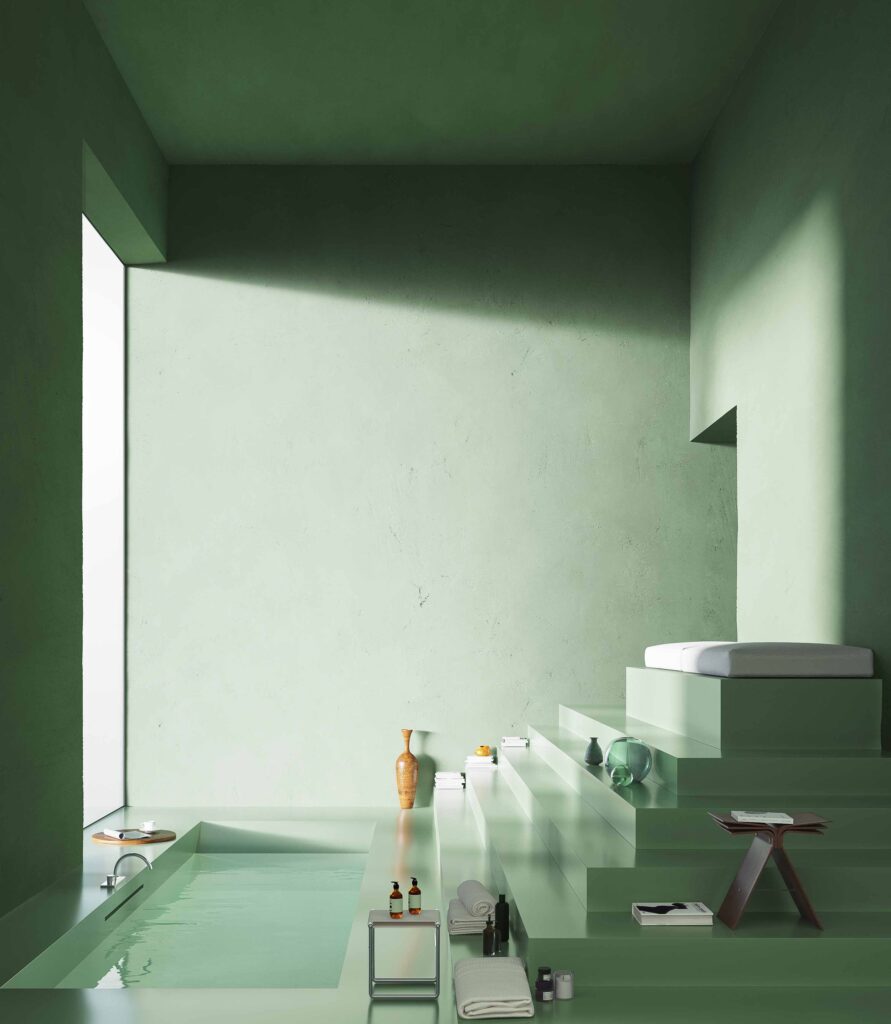 WHAT MOTIVATES YOU TO CREATE?
After my experience in architecture studies, I realized that they did not offer me the way I wanted to work with architecture, so I decided to try on my own with my own projects. I'm in a moment where I am giving priority to myself and my projects. I am also prioritizing collaborations with other artists that I admire, and those projects that allow me to grow as an architect and an artist, I think that is the most important thing. Part of the reason why I am so motivated in these projects is because I believe that each one of them brings me closer to finding my identity and what identity means to me.
WHAT IS YOUR STUDIO LIKE?
My studio was created as a response to the need to work on more creative projects than those offered by architecture studios. I think I'm part of a new generation of artists taking digital art one step further, in my case to visualize architectural enviroments and their narrative. Digital art blurs boundaries and makes it possible for you to experiment with architecture, the result is less conventional projects that feel real but intriguing. The world of digital is getting closer and closer to the real world, I think there will come a time when the boundaries between them are completely blurred.
WHAT ARE YOU CURRENTLY WORKING ON?
My work right now moves between architecture and all the possibilities that the world of 3d has ahead of it. Specifically, I am working on a CGI short film with my team, this is a format that we have been wanting to do for a long time, and makes it a very special project. I am also working on a collaboration with an artist that I admire a lot, this one is more focused on architecture, and we will publish it soon.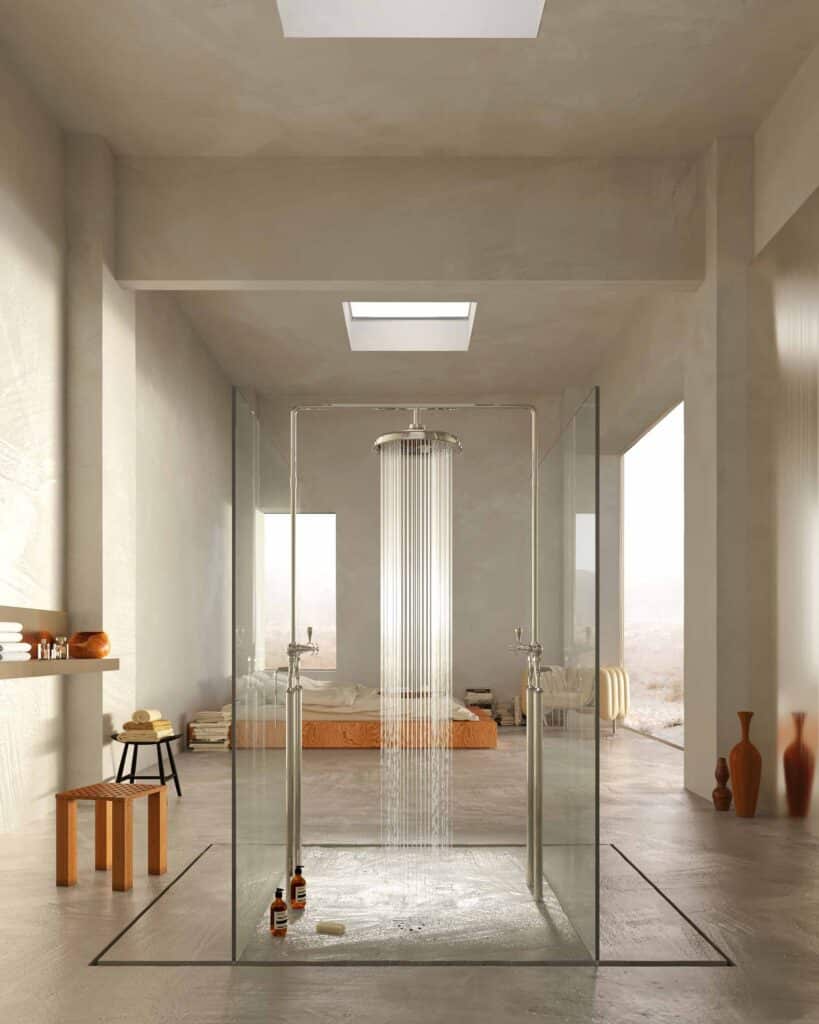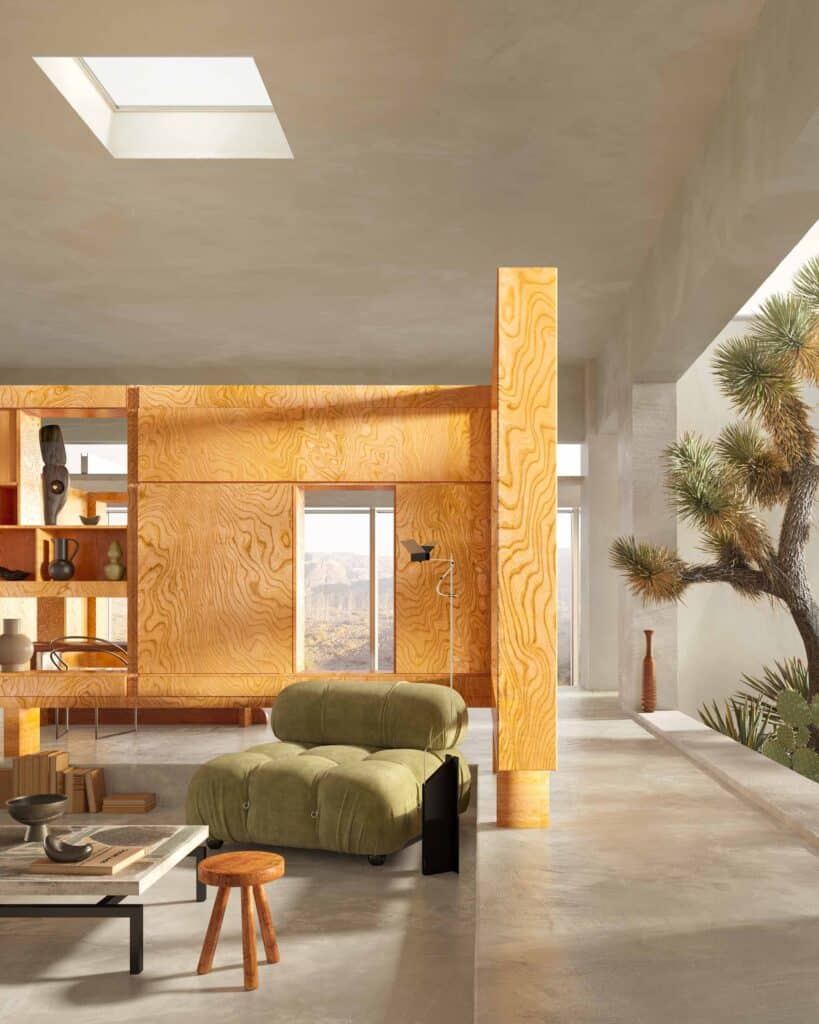 Information