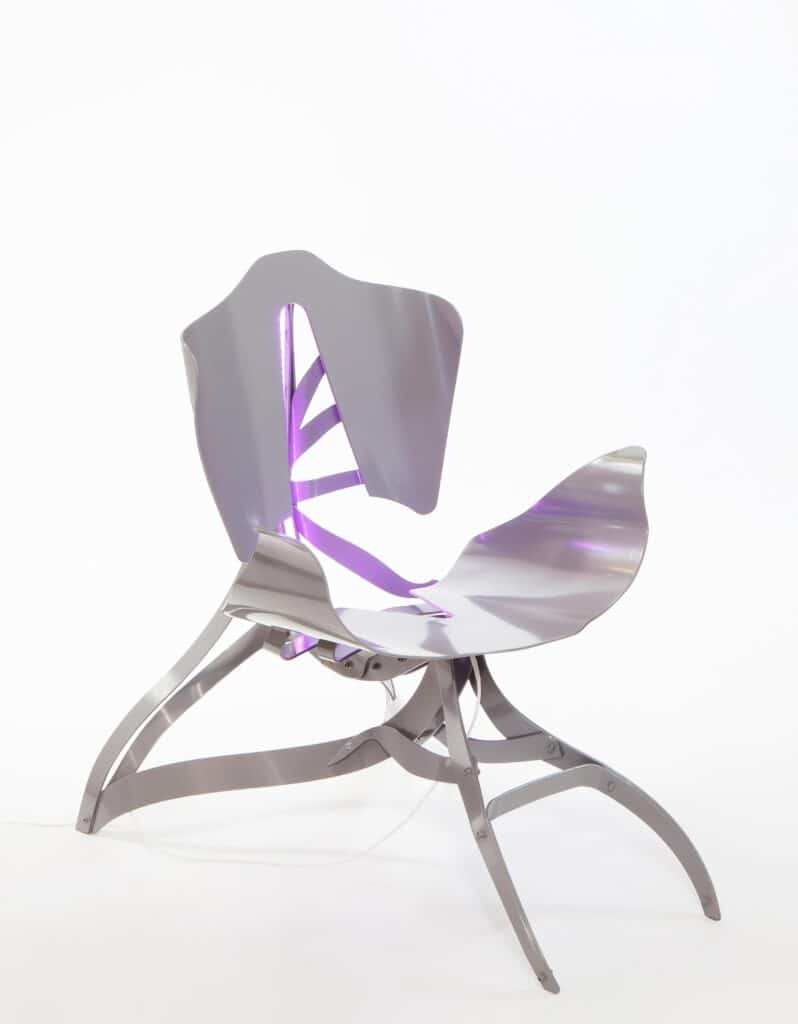 INTRODUCTION
My practice takes roots in the vast and obscure issues of human development, often and well depicted in sci-fi productions. My work is about producing metaphors, images and allegories that awakes a reflexivity on the transformations of the human condition. It is about depicting everyday transfiguration, as a first form of emancipation which will allow us to build phantasmagorical worlds, as the alternatives to dominant realities.
STUDIES
Anaïs Borie (b. 1991 in France), graduated with a master's degree in product design from the Saint-Etienne School of Art, France, in 2014 and a master's degree in Contextual Design from the Design Academy in Eindhoven, the Netherlands, in 2017. She lives in Rotterdam and works as an independent designer, she is a part of MORPH. She has been featured in renowned exhibitions in Guangzhou, Milan or at Miami Art Basel. From October 2020 to May 2021 she lived and worked as a resident at MK&G.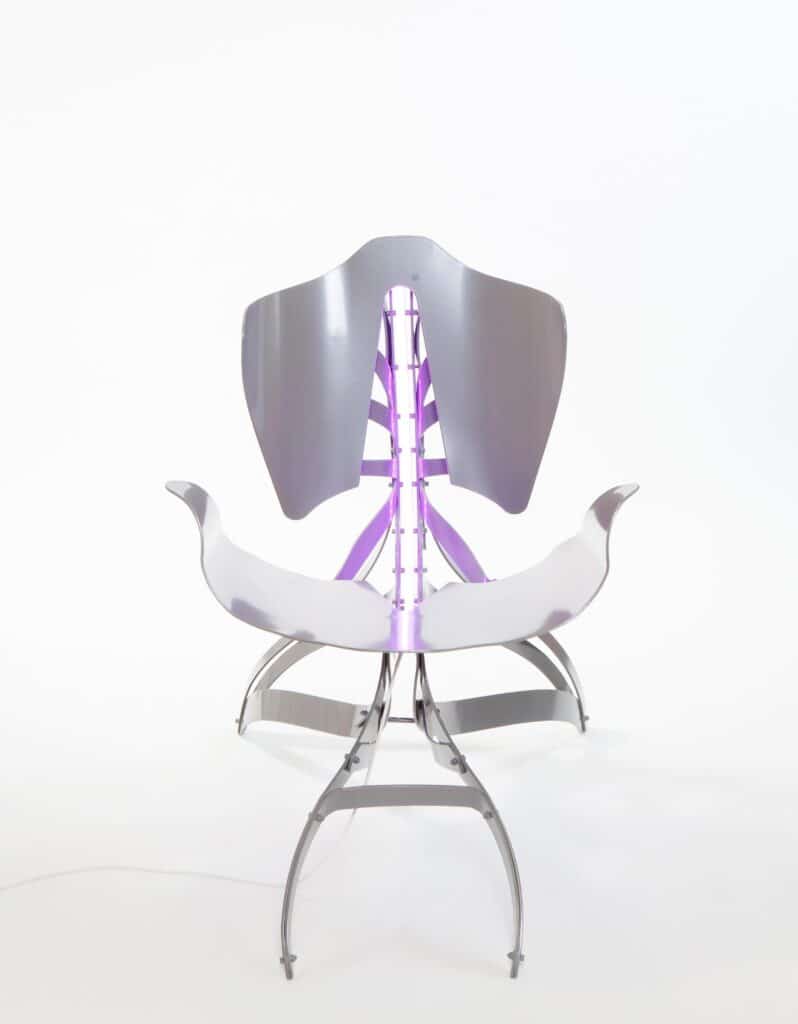 WORKING PROCESS
My working method is divided into two phases: visualization and implementation.
The first one aims at amalgamating, analyzing and re-narrating ideas and philosophies. Inspired by cyberpunk culture, queer theories and animist beliefs, I elaborate a methodology where all kinds of entities interact with each other. Science fiction is as well a powerful tool for me, because it portrays hope and fears towards potentials future(s).
During this phase, I welcome a large range of fields such as sound, digital collage, electrical and technological experimentation as well as tarot card reading. I reflect on my own point of view and encounter other voices, I participate in discussions and debates with people from other fields.
From these erratic experimentation, my aim is to unfold a rhizomatic network where all forms of knowledge will be legit. This web constructed methodology lead me to step from fascination to problematic.
The second phase concentrates on the elaboration of a visual language which embodies the problematics. Here I aim my shapes to be understood by the viewer at first look. To reach this effect to produce outspoken objects which use the straightforward language of ornamentation and symbolic.
Though the implementation of my adventurous designs, I am constantly faced with new challenges. I learn and develop solutions and techniques with which I experiment in order to combine the different materials and bring them to harmony.  From the original draft to the final outcome, I welcome surprises in the making process as long as it reflects the initial problematic expression.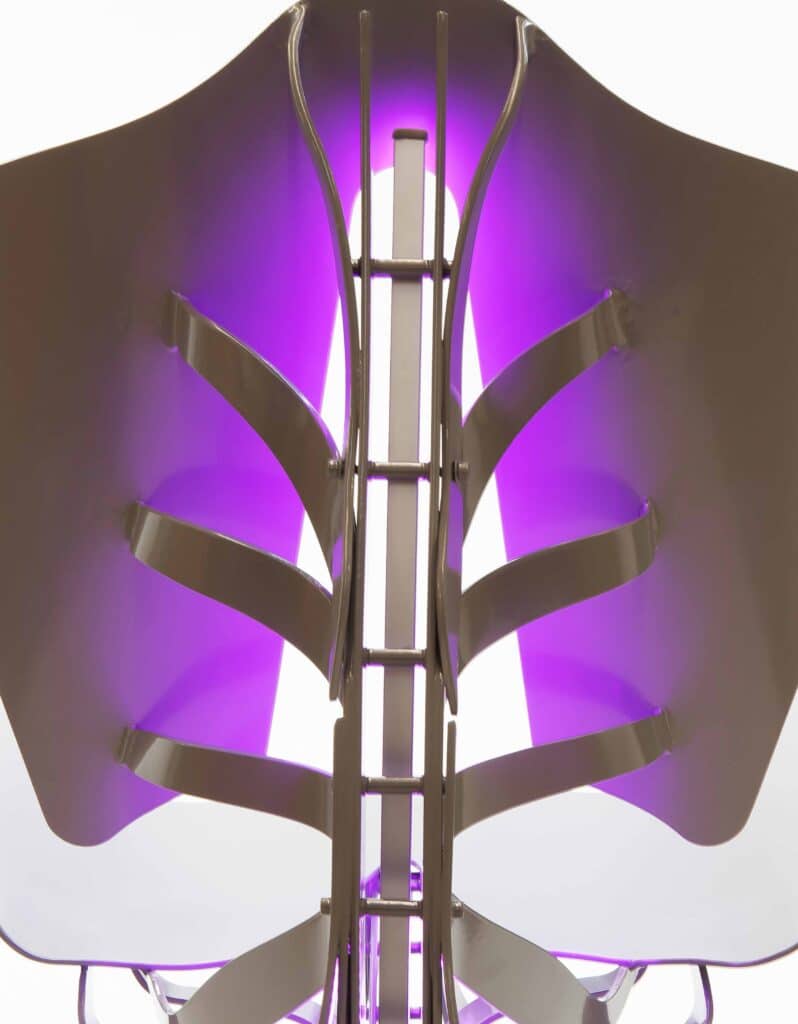 MATERIAL
My practice is therefore made of a hybrid mix of electric cables, body casts, plant interventions and soundscapes, with the objective of creating a whole. My work draws an expanding world that fuses the organic and the artificial, craftsmanship and advanced technologies. What I ambition here is to create a formal and aesthetic anticipation of what could be the textures of a hybrid world, augmented by technology yet in osmosis with the living.
INSPIRATION
For a year I have been working on the Cyborg, as an esthetical and philosophical figure. Cyborg is the embodiment of our desire for boundaries-breaking, it incarnates the contemporary state of a constant reshapement will. Made of organic and machine, his mere body draws new lines for a coming up existence. Nature and artifice, organic and mechanic, human and non-human, healthy and pathologic, real and virtual – these known and old dichotomies are made obsolete.
Cyborg can be seen as a terrifying figure ; the symbol of science implied excesses, a contemporary figure of Prometheus. With fear or hope, questions arise: is Cyborg an efficient lead toward a free of dualism in humanity? Does it mark a new step toward enslavement to a technical system? As for myself and now, I see it as the major opening to other forms of existence and coexistence.
Cyborg is the transition. It takes us on an exploration of the potentialities of relationships among humans and nonhuman. It emancipates itself from the body for a broader idea of social structures. New communities and ways of living together, freed of stereotypes and established norms.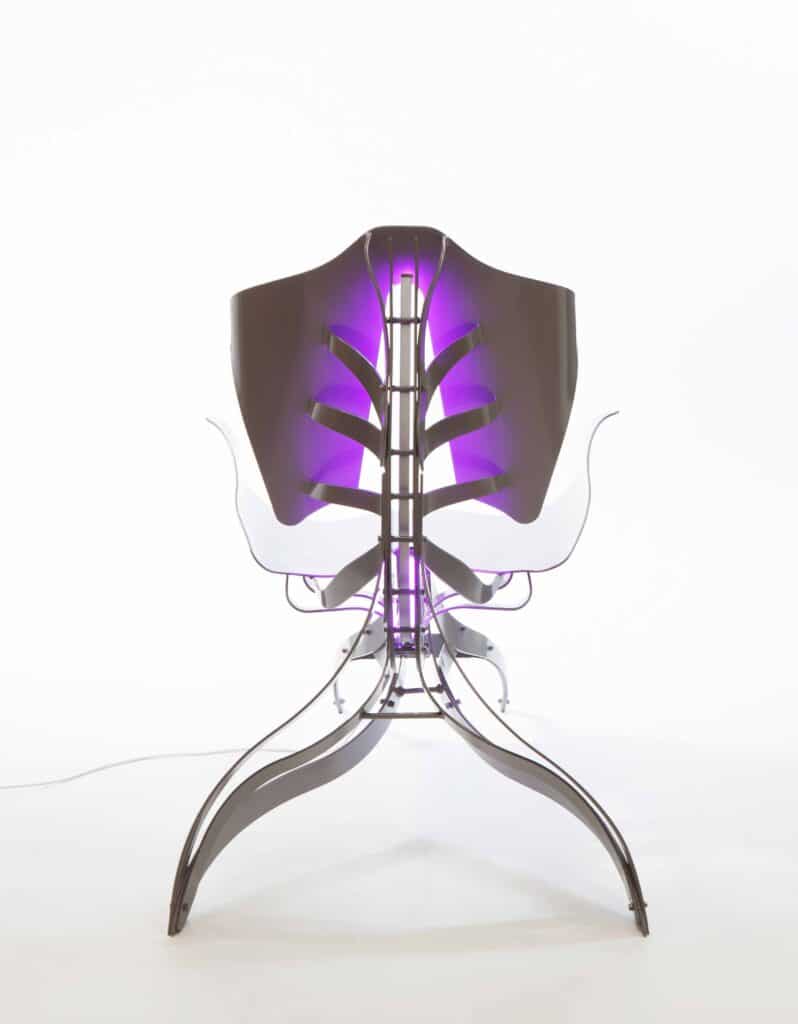 WHAT ARE YOU WORKING ON LATELY?
I am developing a mirror with a visual artist specialized in augmented reality, Ines Alpha. This collaborative project will be presented at Het Nieuwe Instituut in Rotterdam, for the MORPH Care Center exhibition that I organize with my collective MORPH. This VA-Mirror will be an additional step towards the cyborg's accomplishment, which is, among others, to blur the real-virtual line by applying the VR mask on the visitors, leading them further through the cyborg's mythology. Making it visible to them will be the acknowledgment of this ideology. 
WHERE TO SHOP?
By DM on my Instagram: https://www.instagram.com/anaisborie91/ And at the @FunctionalArtGallery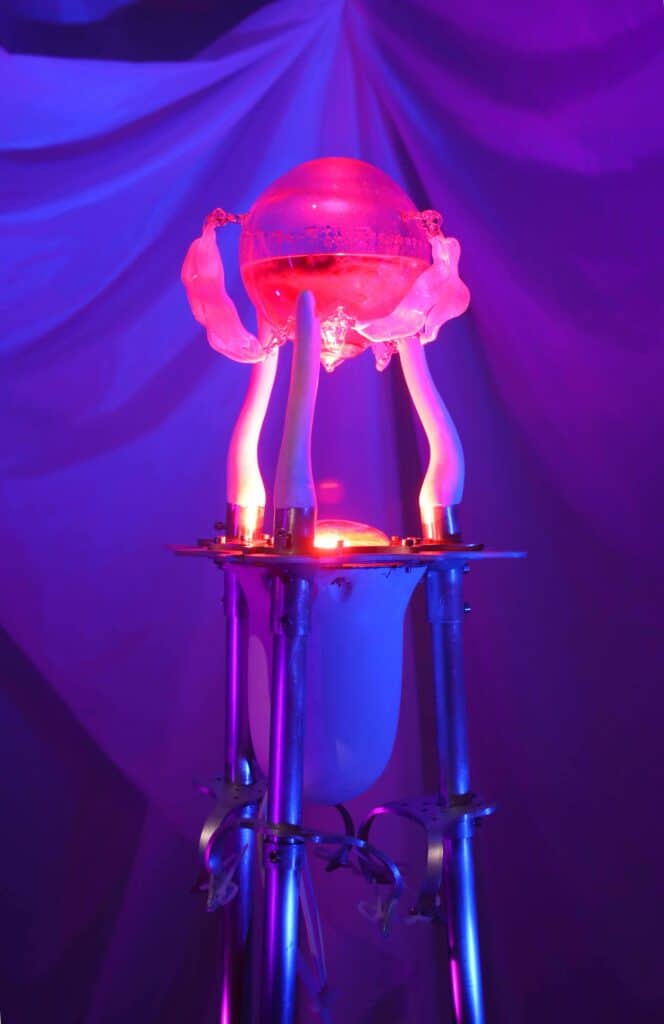 INFORMATION
Photography with courtesy of Anais Borie