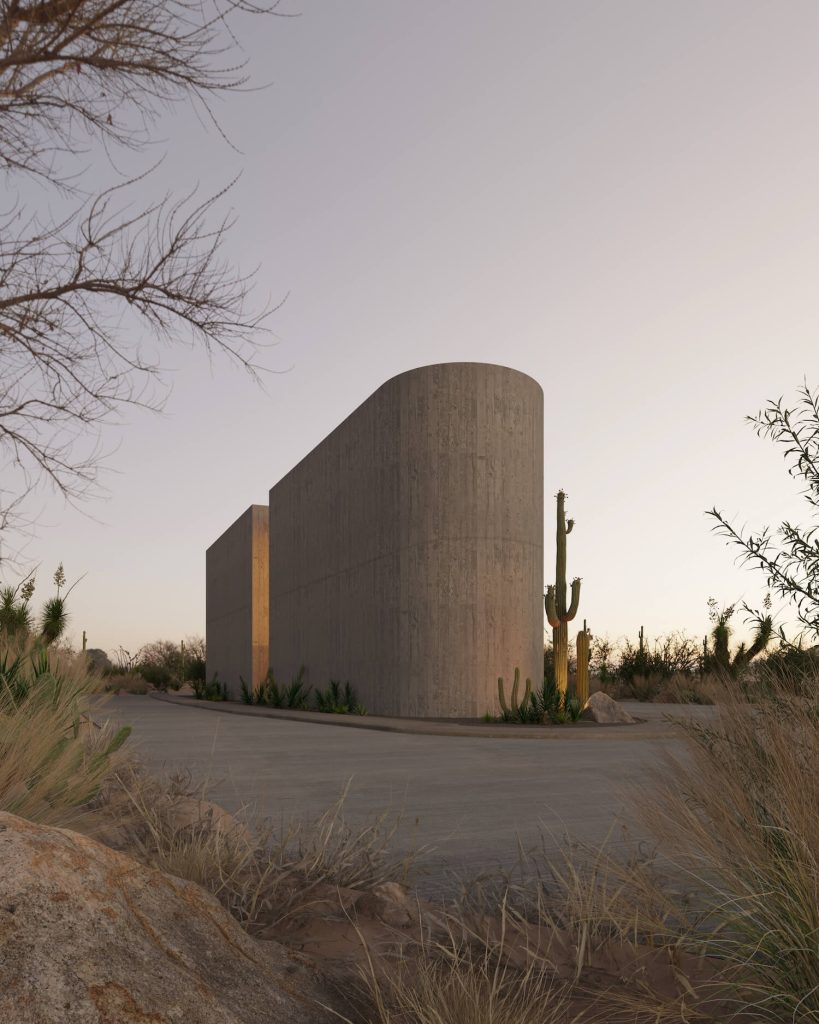 Diego Dican, the principal architect behind Casa Esquina, has crafted a stunning residence situated in the heart of the Baja California Desert, Mexico. Embracing an irregular plot of 229 m2, this 144 m2 home is a testament to unique and harmonious architectural design, meticulously blending into the complex desert terrain.
Constructed with pigmented concrete sourced from the local earth, the house boasts a monolithic appearance that subtly conceals windows and doors, seamlessly blending with the desert backdrop. The thoughtful interior layout focuses on practicality, featuring two bedrooms and bathrooms while emphasizing the spacious double-height social areas.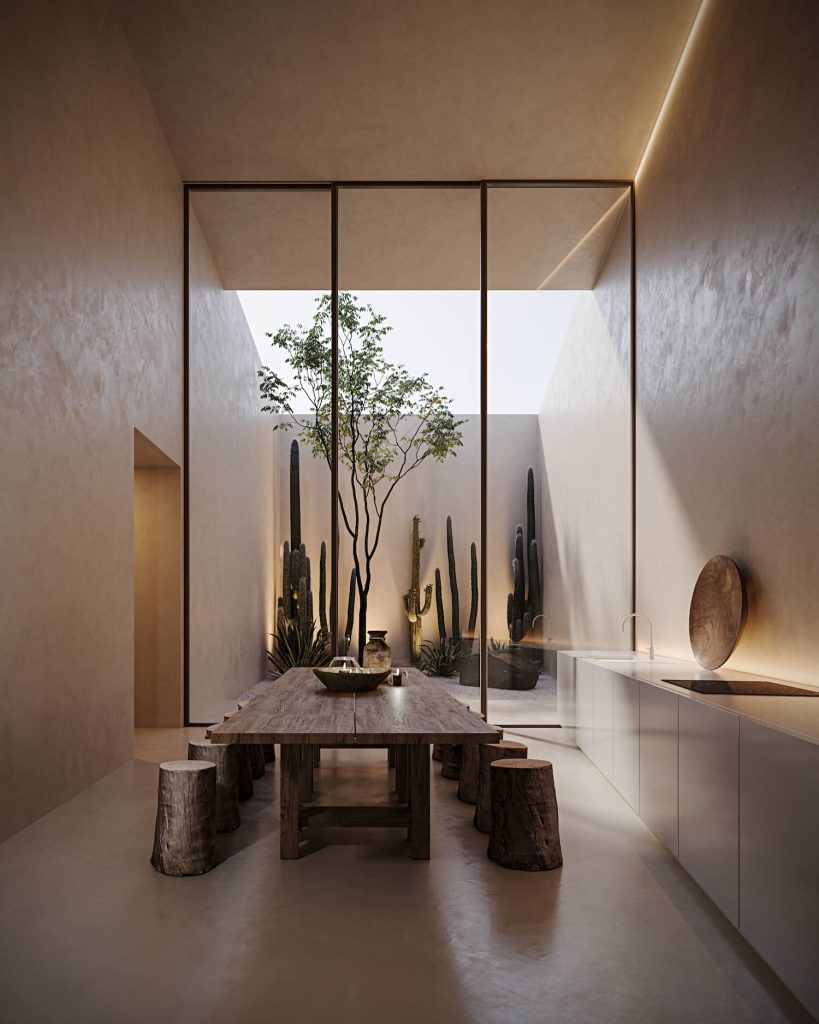 The main entrance unveils an awe-inspiring double-height social room, while a gracefully curved facade supports an elegant staircase leading to the second floor. The kitchen and dining spaces enjoy breathtaking views of the private patio through expansive double-height windows.
Inspired by the concept of being "poor in its materiality but rich in its concept", Casa Esquina exhibits a conscious and balanced use of materials, elegantly integrating with the natural surroundings. This exceptional house is a masterpiece of simplicity and elegance, harmoniously coalescing with the desert landscape, offering a tranquil living experience in communion with nature.