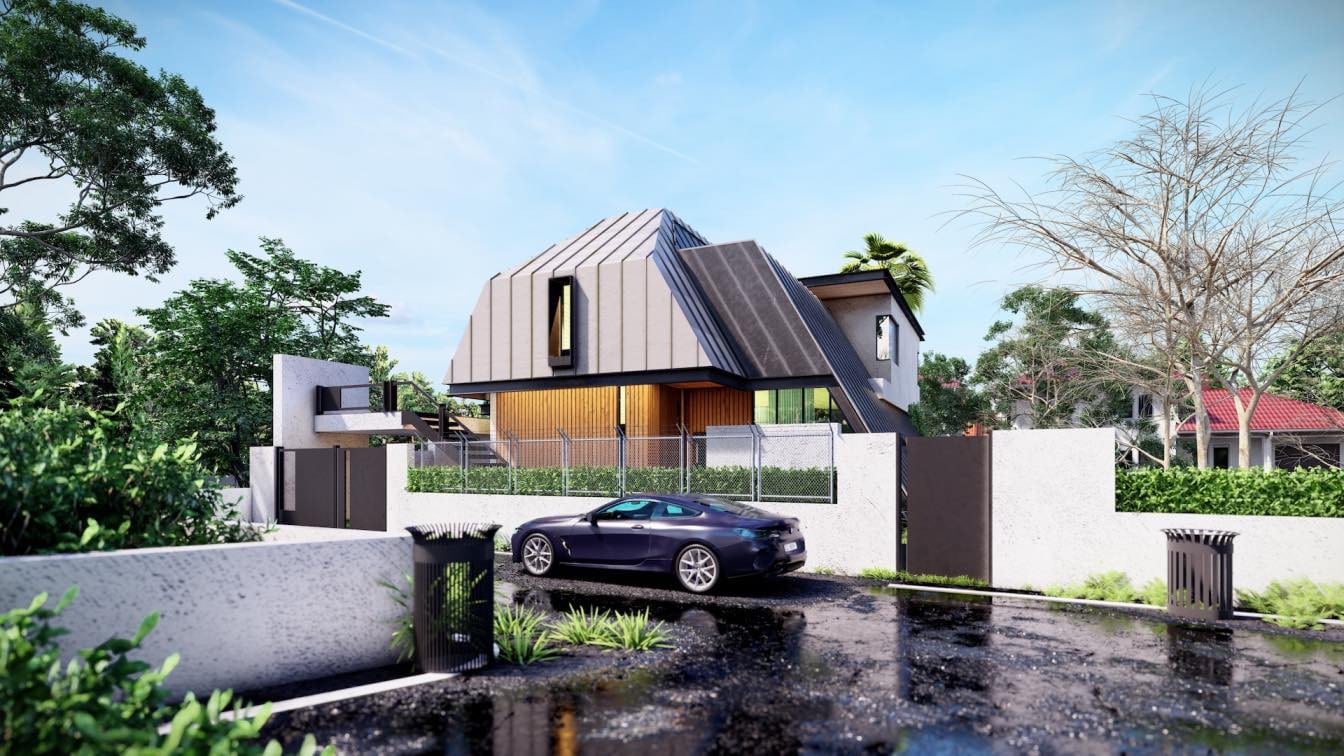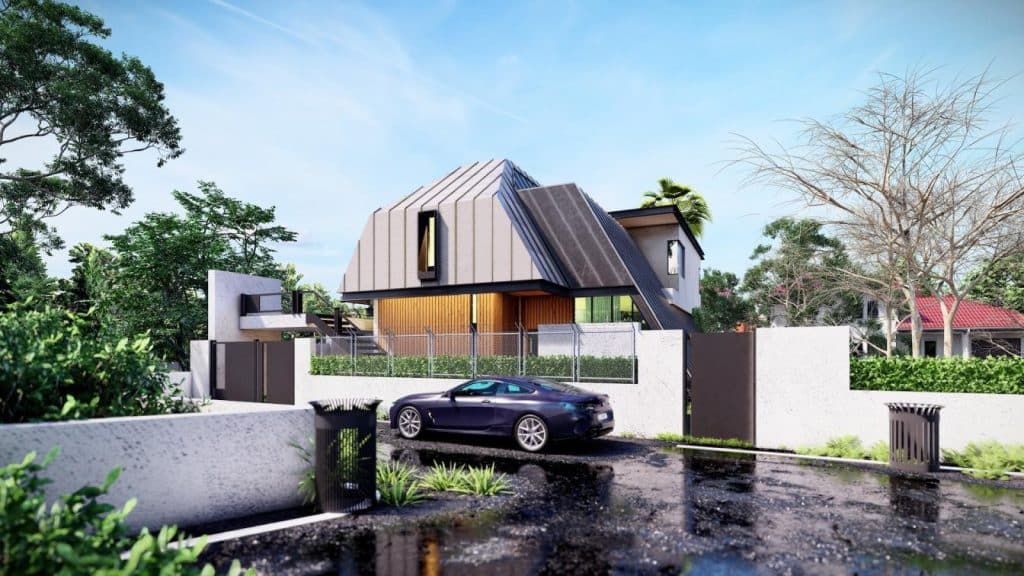 Shomali Design Studio, a renowned architecture firm led by the talented architects Yaser and Yasin Rashid Shomali, presents their latest project, "Arnamoos Villa" a masterpiece of contemporary residential design. Located in Rasht, Gilan, Iran, this 2-story villa boasts a captivating L-shaped plan with distinctive sloping roofs and sharp edge lines, all meticulously crafted to blend harmoniously with the climate and local conditions. The villa spans a built area of 350 m² on a spacious site measuring 500 m², providing ample room for both indoor and outdoor living.
Designed in the year 2023, Arnamoos Villa is a work in progress, commissioned by a private client seeking a home that epitomizes elegance, functionality, and a seamless connection with nature. The architects vision centers around embracing a specific design language characterized by dynamic sloping roofs, while simultaneously fulfilling the unique needs and preferences of the homeowner.
The utilization of sloping roofs serves not only an aesthetic purpose but also a functional one. They efficiently shed rainwater while adding an intriguing visual element to the building's silhouette. To enhance the grandeur of the design, a void or double-height space has been incorporated, creating a dramatic effect, with the sloping roof gracefully supporting the upper level.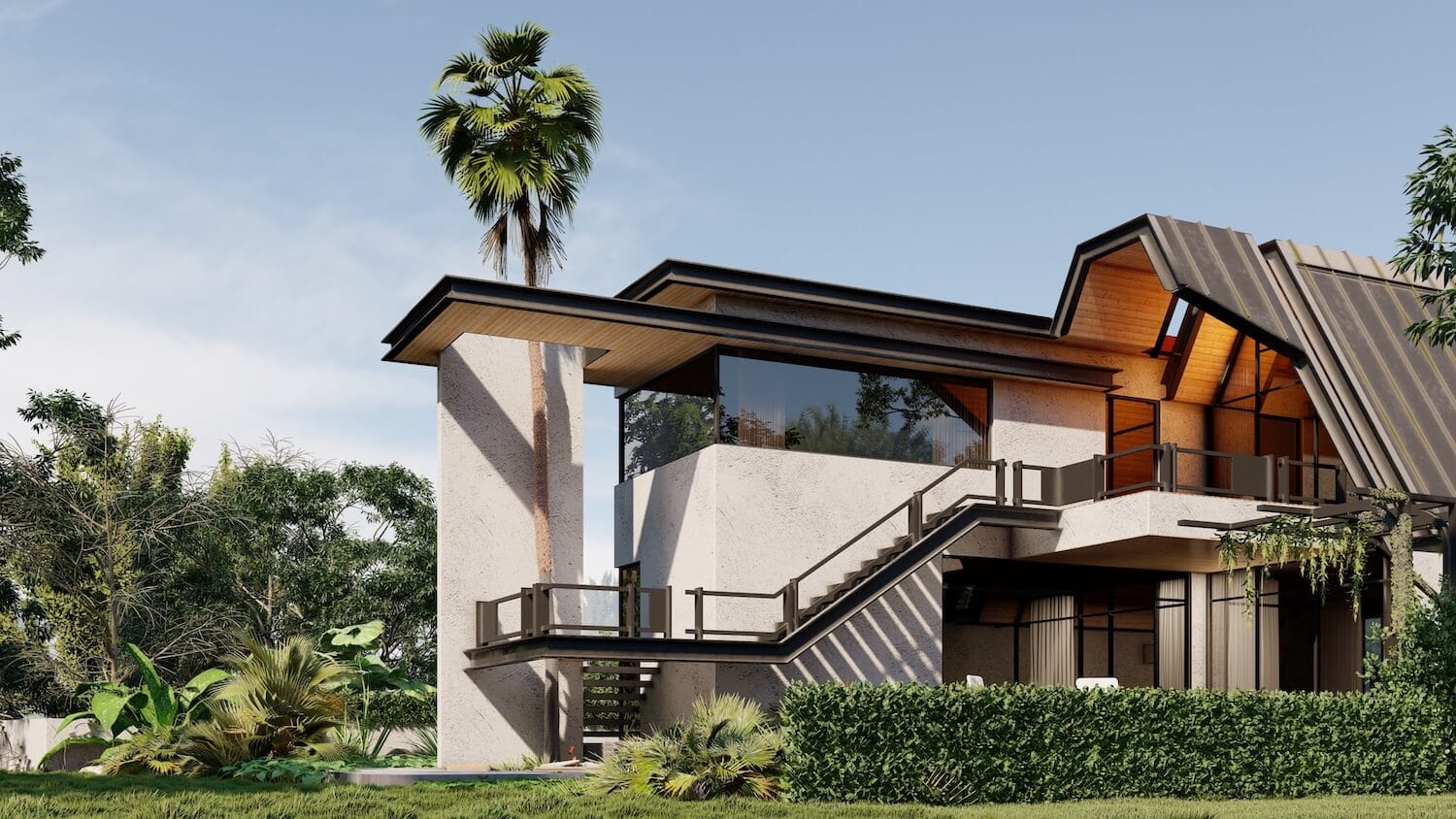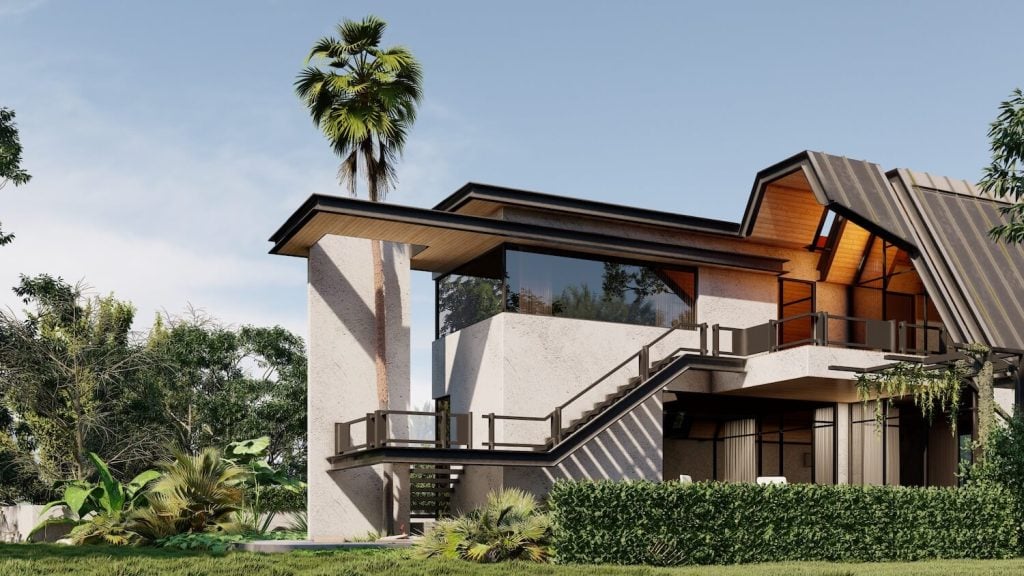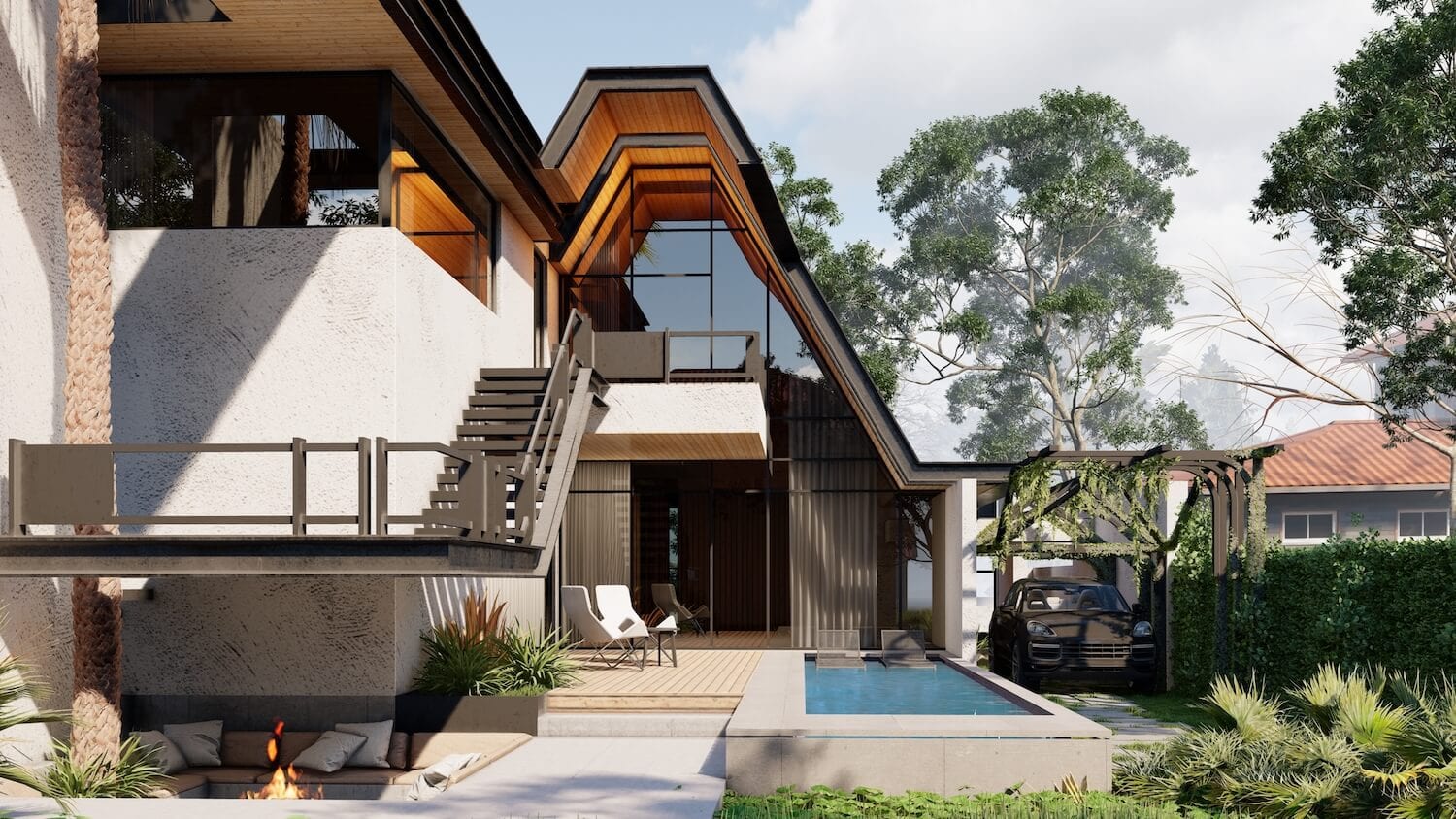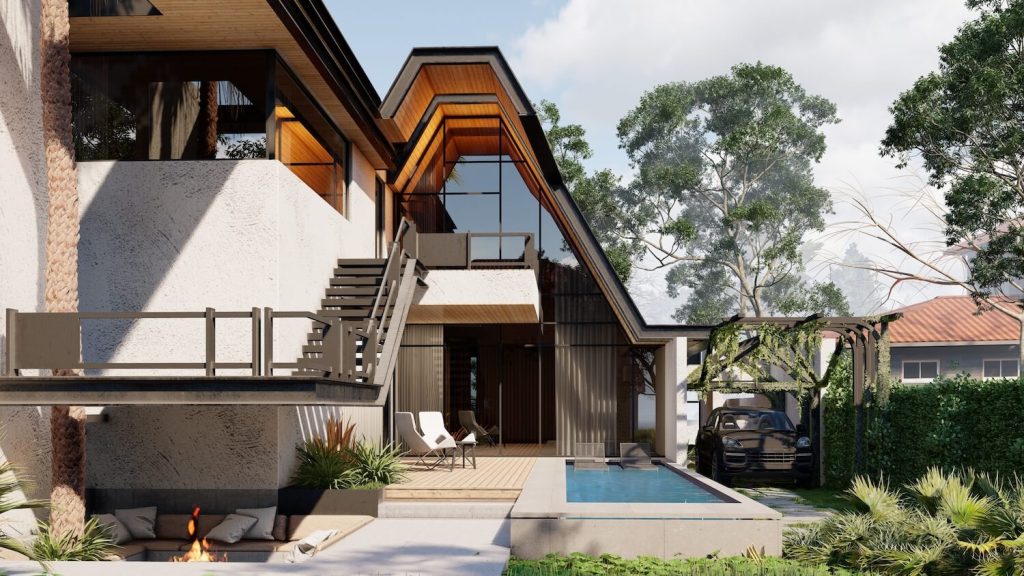 The outdoor spaces of Arnamoos Villa are designed to be an oasis of tranquility, merging seamlessly with the indoors. Exterior steps leading to a spacious terrace invite inhabitants to experience the beauty of the surroundings. Lush greenery, including palm trees and carefully selected plants, bestows a natural charm upon the terrace, creating a serene environment for relaxation and enjoyment.
As a crowning jewel, a pool either nestled within the embrace of the L-shaped structure or as a separate element becomes a focal point that adds a touch of luxury to the design. Large windows thoughtfully positioned around the villa establish a seamless connection between the indoor living spaces and the inviting pool area, blurring the boundaries and enhancing the overall living experience.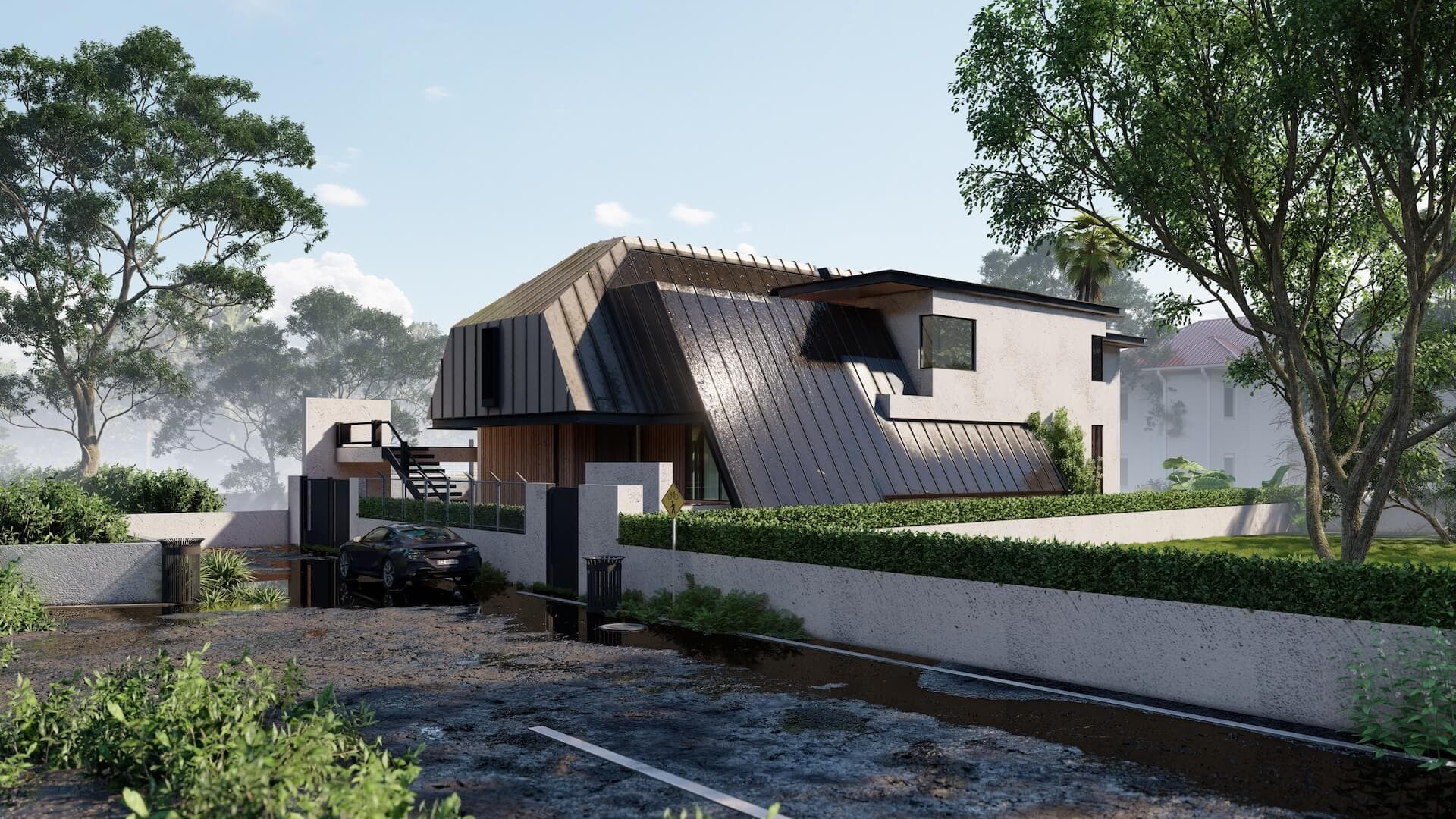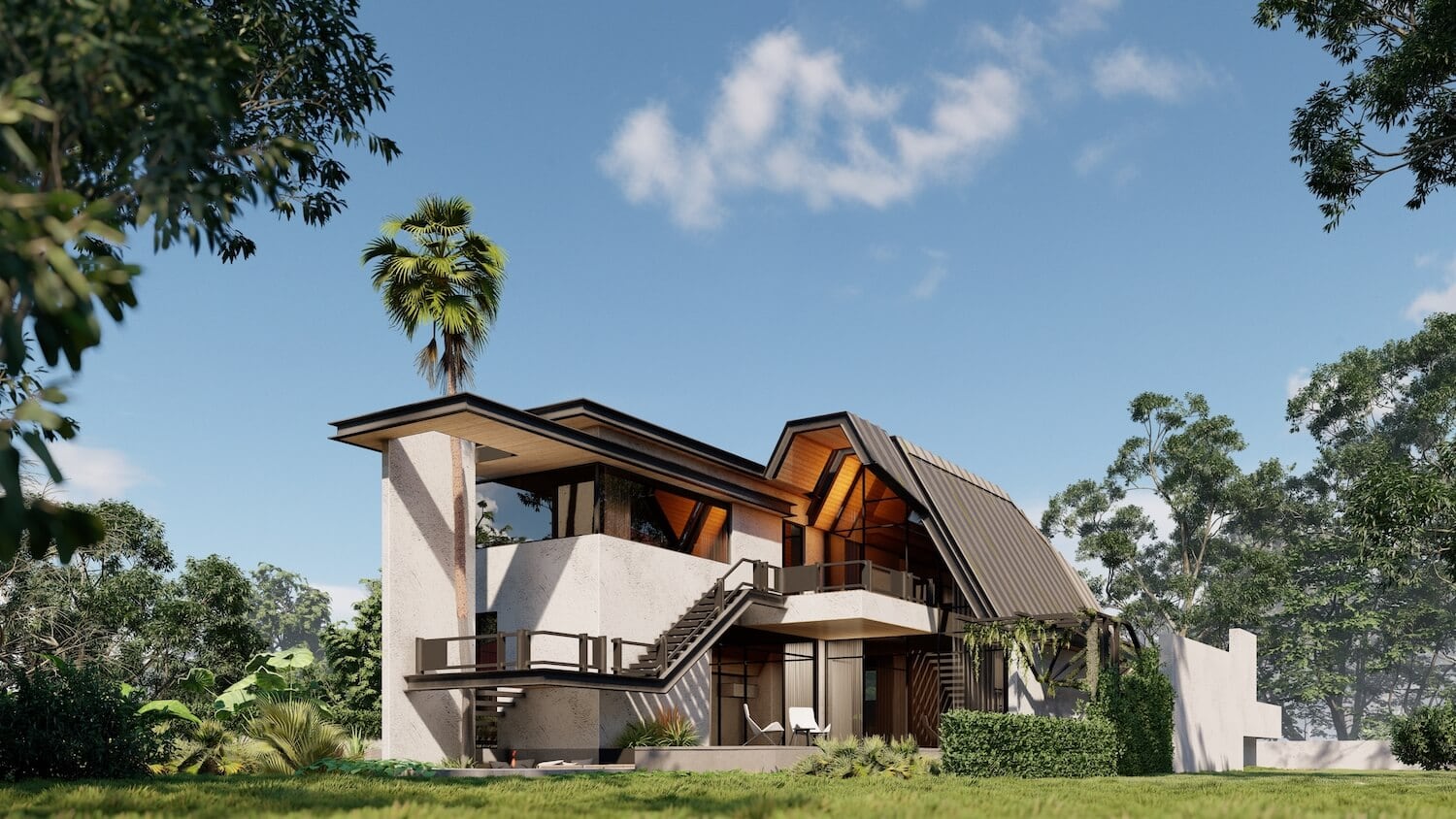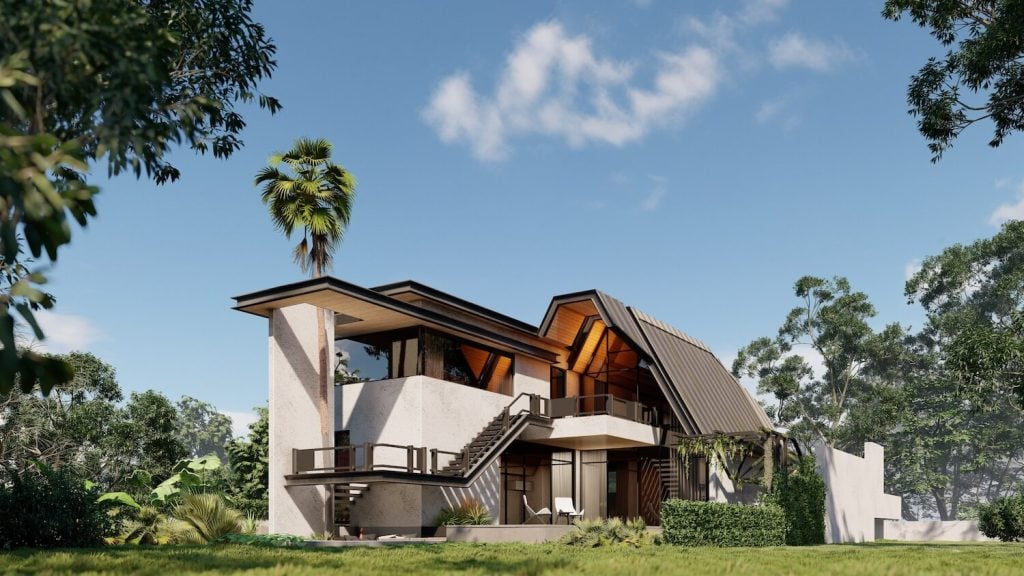 Arnamoos Villa stands as a testament to the artistry and creativity of Shomali Design Studio. By expertly blending L-shaped plans, sloping roofs, voids, exterior steps, terraces, pools, and fire pits, the architects have crafted a stunning and functional modern home that promises to delight its inhabitants for years to come.
The seamless connection between indoor and outdoor spaces embraces nature's beauty, providing residents with a haven of comfort and sophistication amidst the hustle and bustle of modern life. As the completion year approaches, Arnamoos Villa is bound to become an architectural gem, showcasing the timeless appeal of contemporary design with a touch of Iranian elegance.