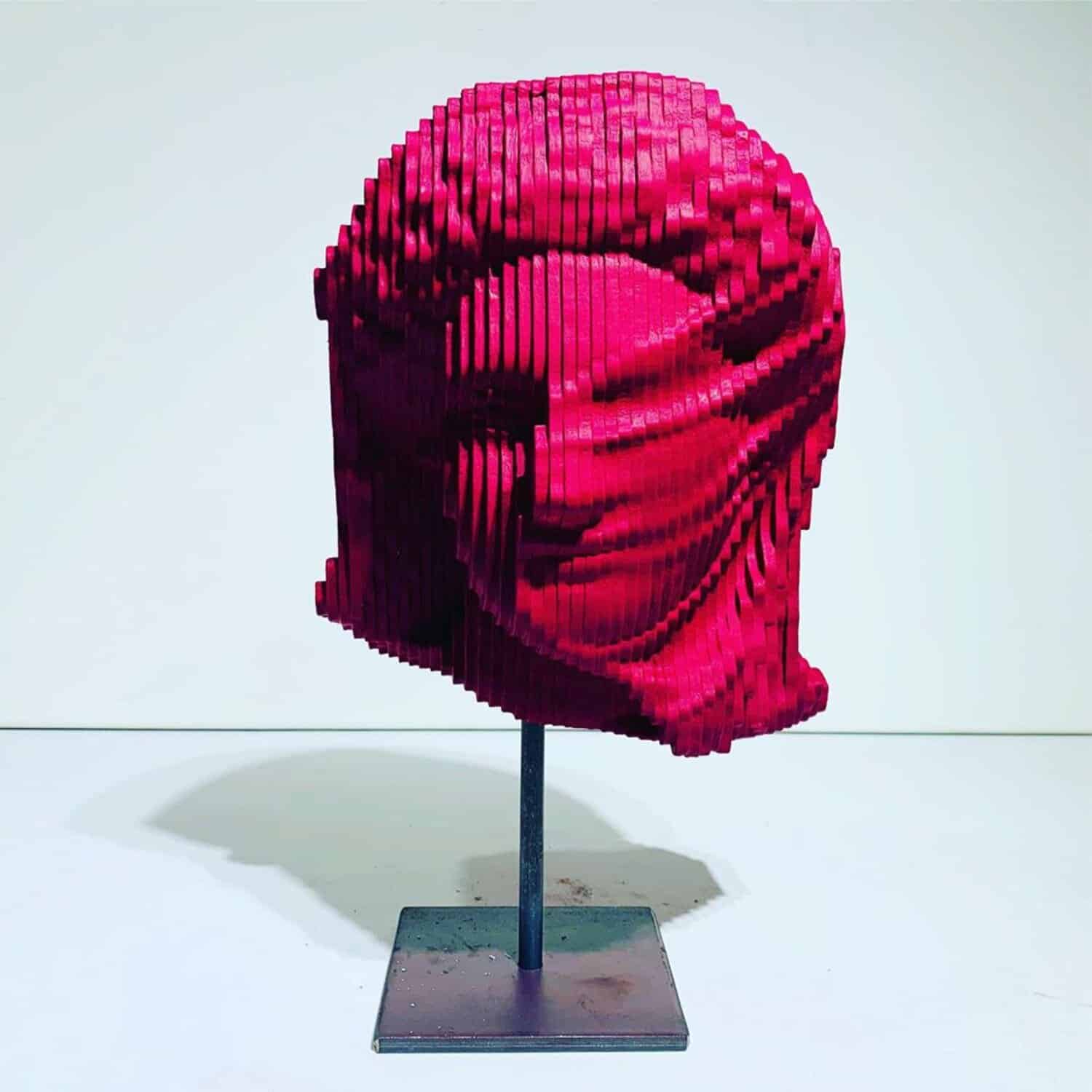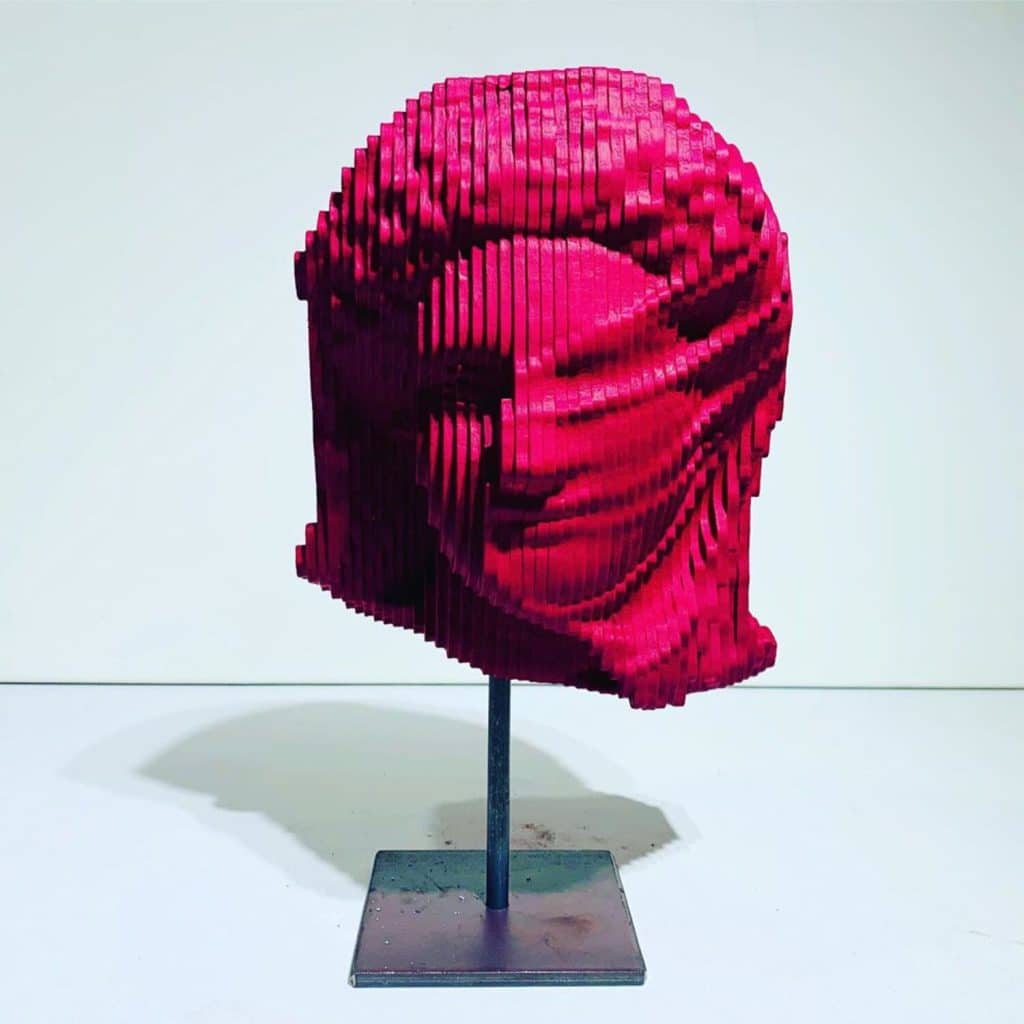 Daniele Fortuna, an Italian sculptor born and raised in Milan has found success in his new take on ancient art.
Fortuna saw the ancient artwork of Greek mythology, and put his own spin on it. Fortuna began sculpting pieces of Hercules, Aphrodite, Apollo, and an Egyptian pharaoh with the use of wood and added bright pops of color to them. These colors range from bright blue, yellow, and pink. He has noted that these colors were specifically pop inspired, and it can be said that these colors are what gives these old images new and modern life. Fortuna has said that he was mainly inspired by the stories he imagined were behind the ancient work of Greek mythology and ancient history.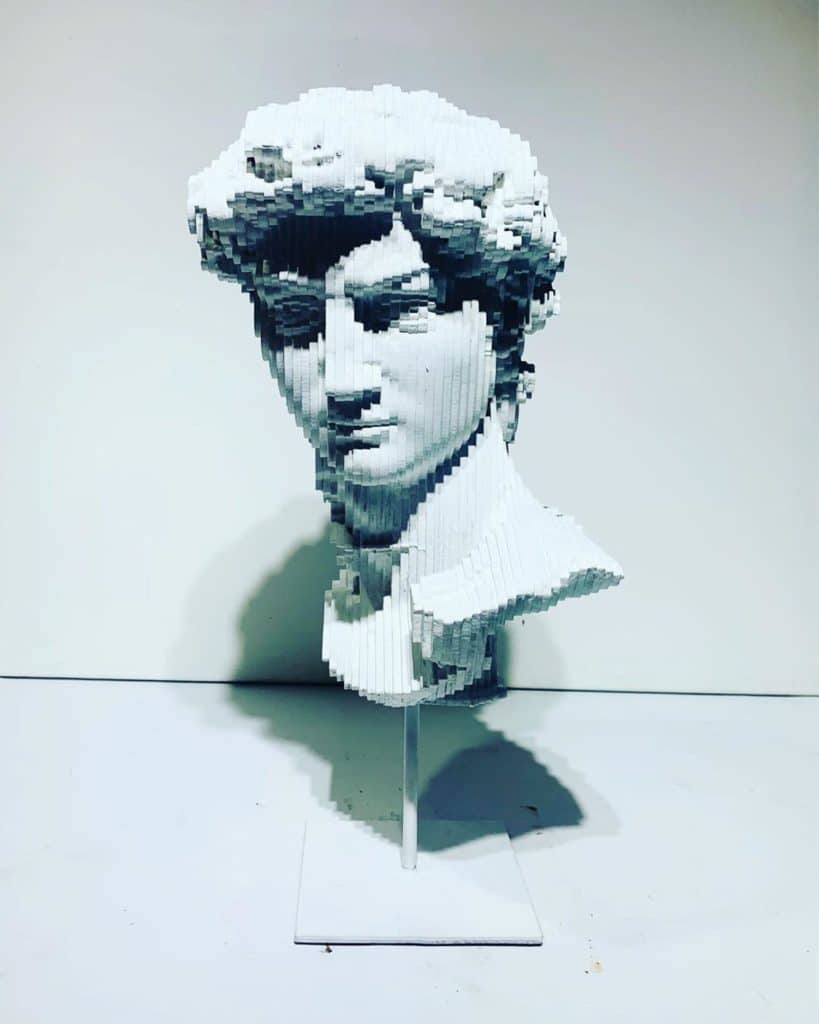 His unique style as a sculptor is his use of smaller pieces of cut wood that he cuts by hand individually. He stacks these pieces in order to create a larger and more distinct image. When looking at the grand final statue that he has created, it is amazing to imagine the detail he puts into every wood carving he makes to produce the final result. Fortuna's work is not limited to just bright and exuberant colors on the wood statues, he also has played with the use of glitter in many of his pieces in which he titles them "Glitterphobia." The use of these colors, glitter, and other shiny pigments that he uses on his work truly embody the bright essence that Fortuna displays as an artist of the modern age, with his beautiful attention to detail in each piece of wood that he cuts and creates.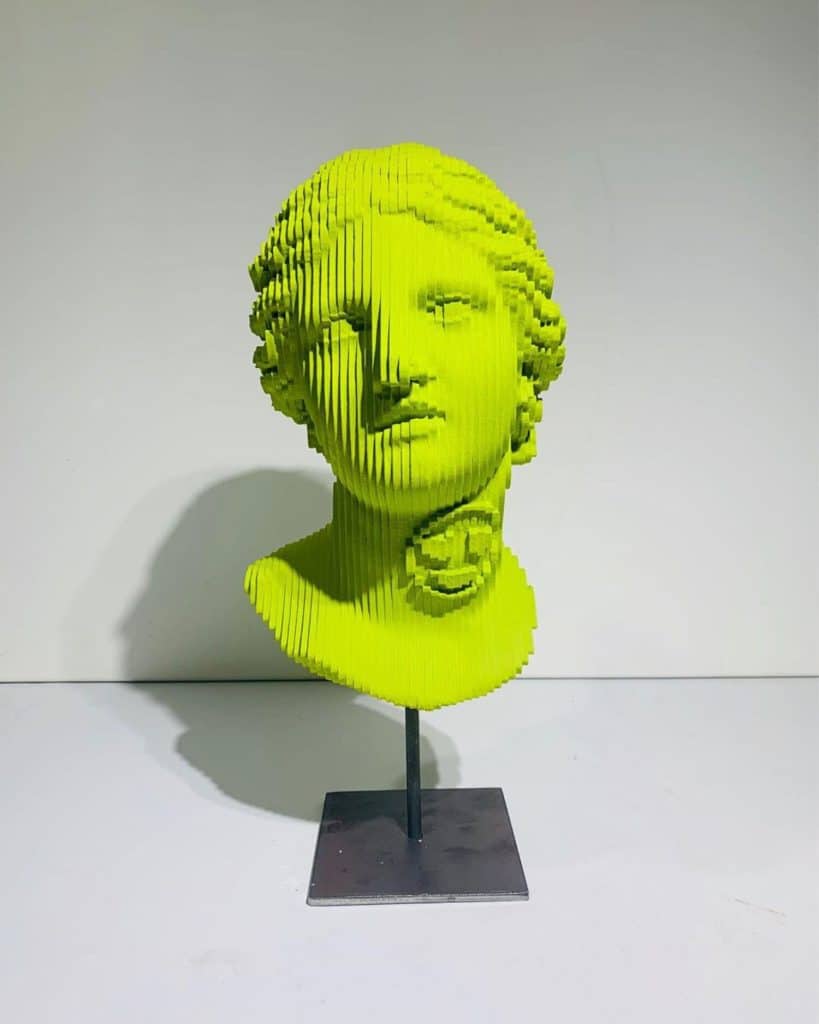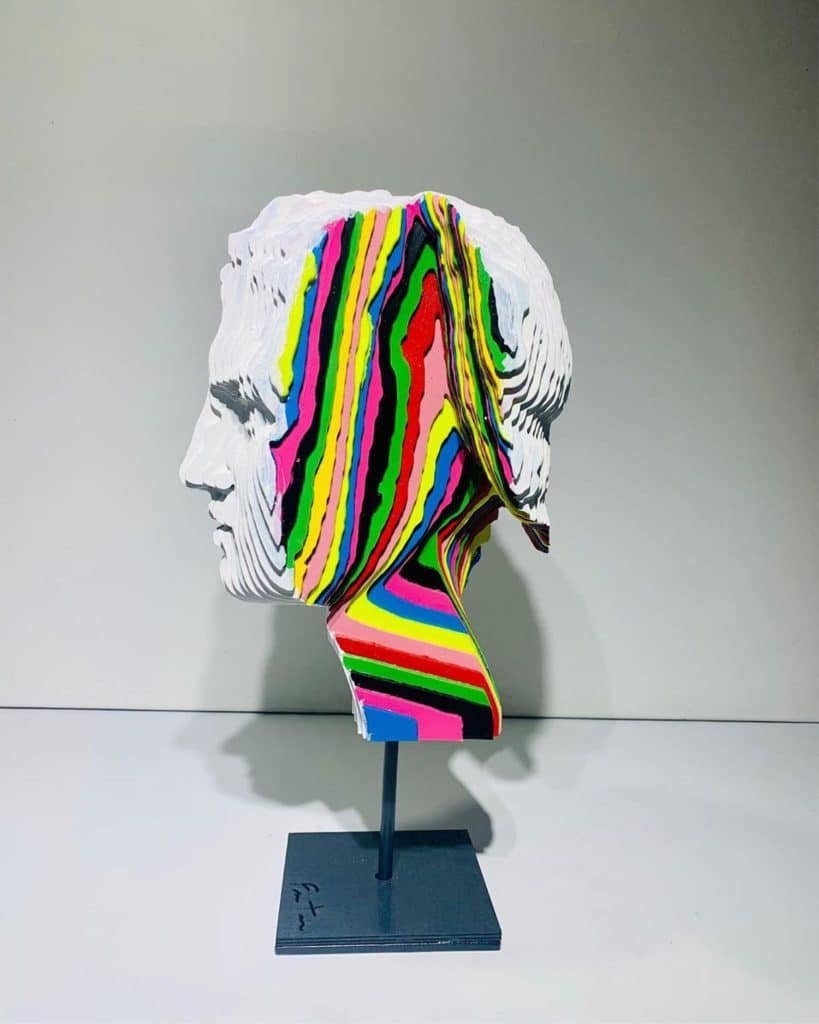 INFORMATION
All images with courtesy of Daniele Fortuna