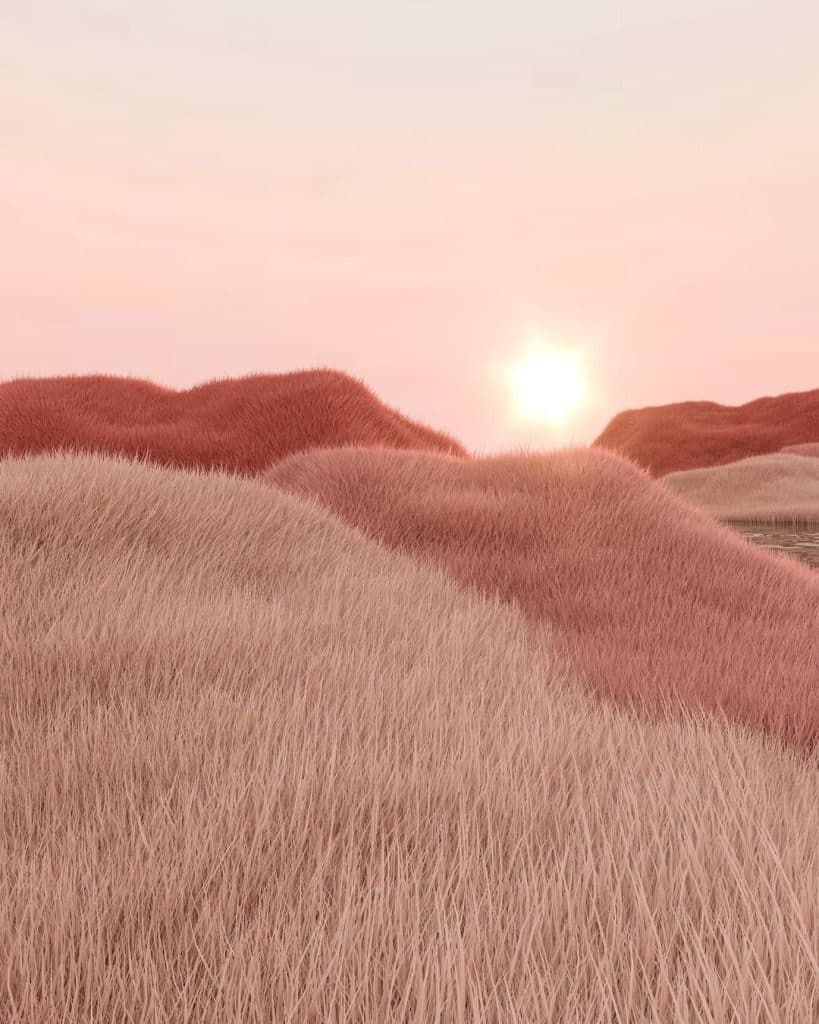 Jo-Anie Charland of Baeige develops poshly tranquil scenes as an ace 3D artist of a stunning caliber.
The delicacy of neutral tones and elements of nature come together in the visuals Charland designs. The spaces appear incredibly real and instill a very modern edge to the overall mood of each one. The sun always seems to set, frozen in that golden time when the sunlight casts its raw glow to everything it touches. The architecture Charland weaves into her work is a spectacle, extremely innovative and exciting to take in. Visually perfected are these beautiful vistas, not a detail out of place, everything is deliberately placed for purposes beyond inhabitation. Taking the forms of natural rocks and caves, Charland works in some tasteful stairs, archways, seating areas, and walkways.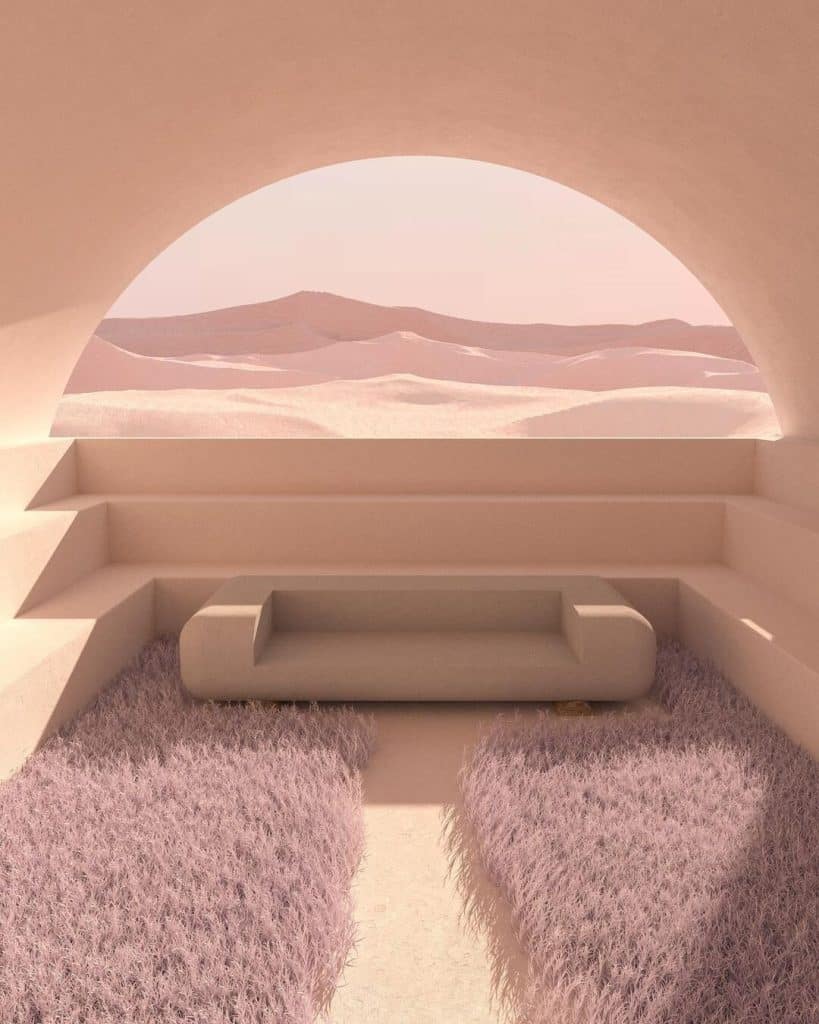 These structures, however, aren't superfluous and in fact, bear a reverence to the environment in which they're placed. The harmony that results from this design configuration is absolutely a pleasure to marvel. The bodies of water ripple and reflect against the beauty of the spaces Charland has visually installed. The glorious vastness of her aesthetic is incredibly multidimensional, giving viewers a never-ending sensation of intrigue and satisfaction. The skies are painted in dreamy hues of orange, pink, and the most delicate of blues. The work of Jo-Anie Charland of Baeige is timeless, the Vancouver-based artist continues to bolster her reputation as a visionary for futuristic spaces that appear totally untouched yet totally blossomed.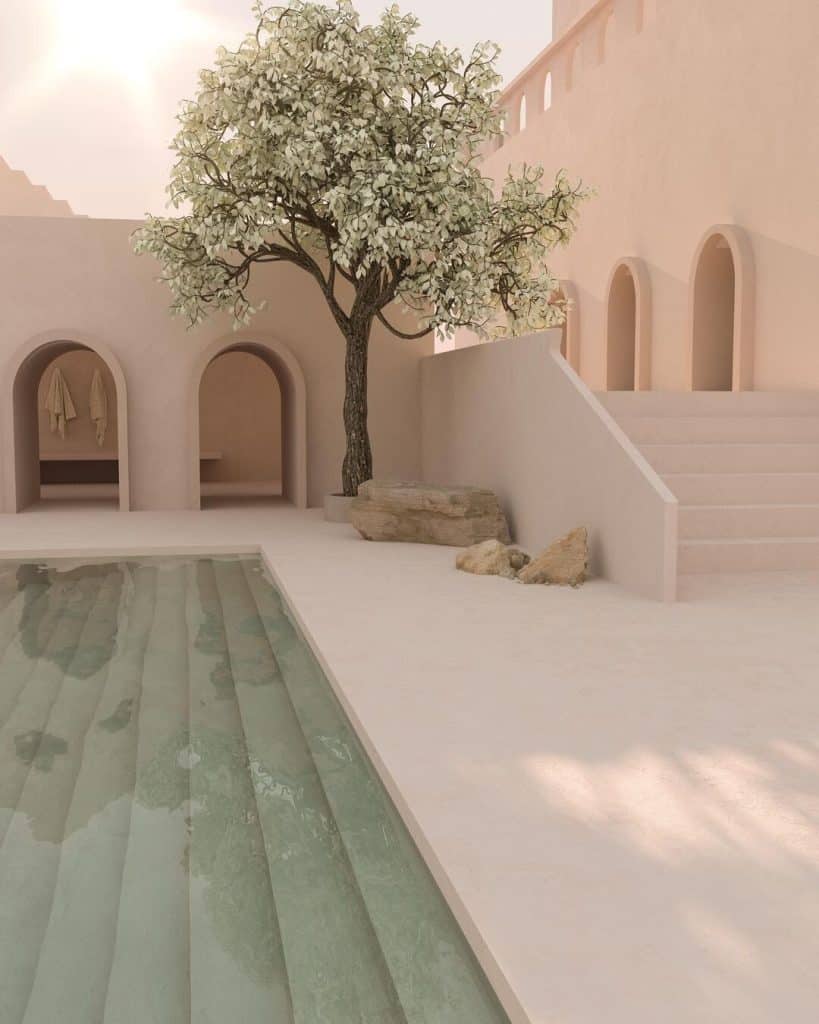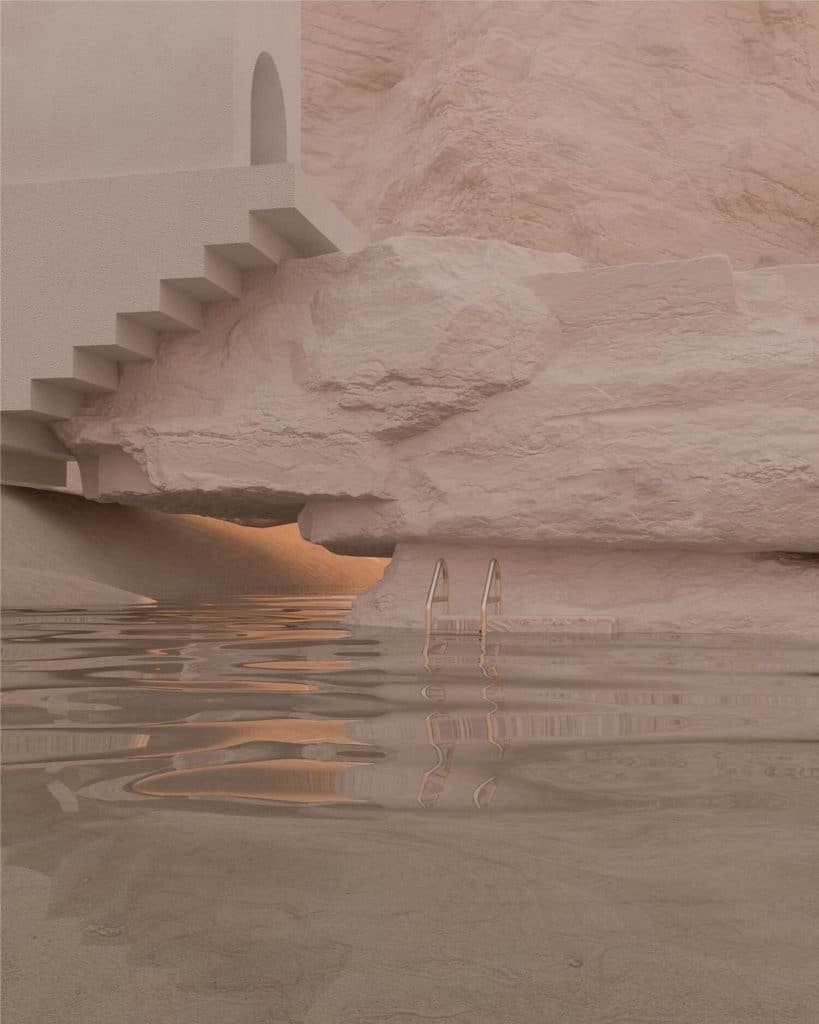 INFORMATION
Images with courtesy of Jo-Anie Charland