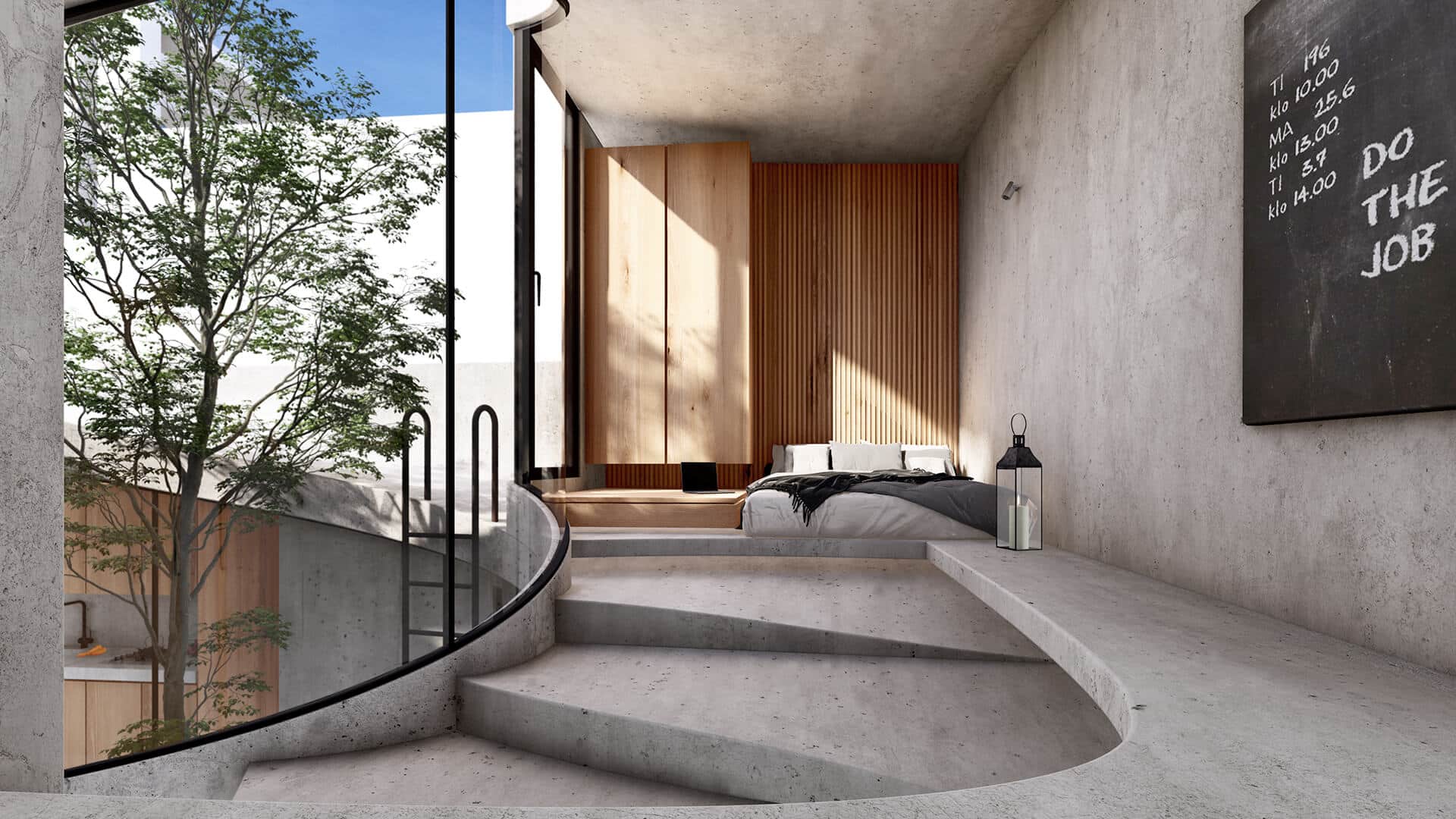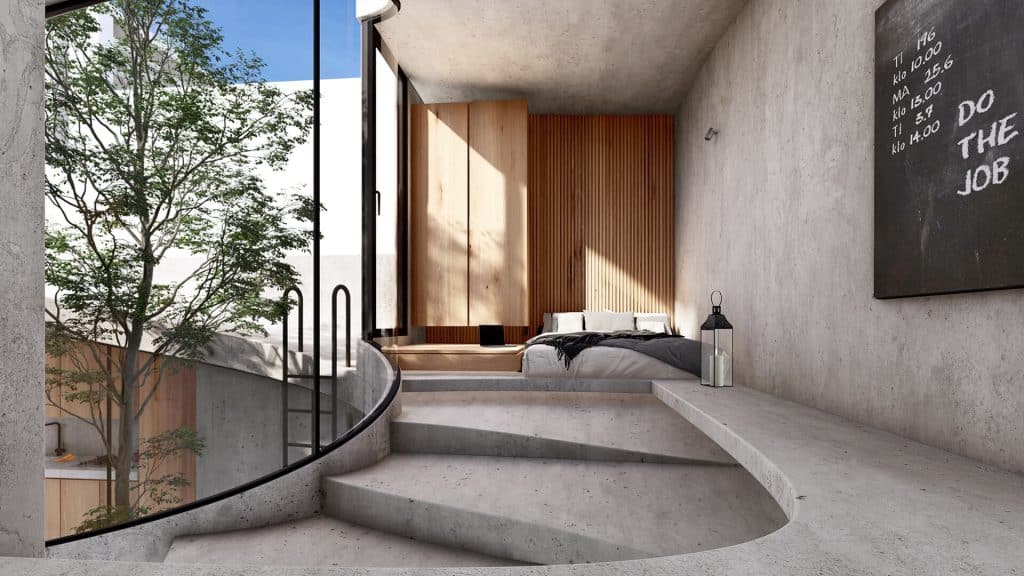 In the heart of Iran, the remarkable "Border House" stands as a testament to architectural ingenuity and the creative vision of its principal architect, Tayebeh Amini, who has orchestrated a harmonious dance between the built environment and the natural world. A synthesis of tranquility and openness, this concept-design residence encapsulates a unique design philosophy that challenges conventional notions of space and interaction.
Designed under the banner of Tayebeh Amini's architectural prowess, the Border House is a manifestation of introversion that paradoxically unfolds into a tapestry of interconnectedness. While its exterior façade exudes a sense of serene containment, the interior spaces are a testament to expansiveness and harmonious coexistence with the surrounding nature. The design is a celebration of the architect's spirit and the symbiotic relationship between human habitation and the environment.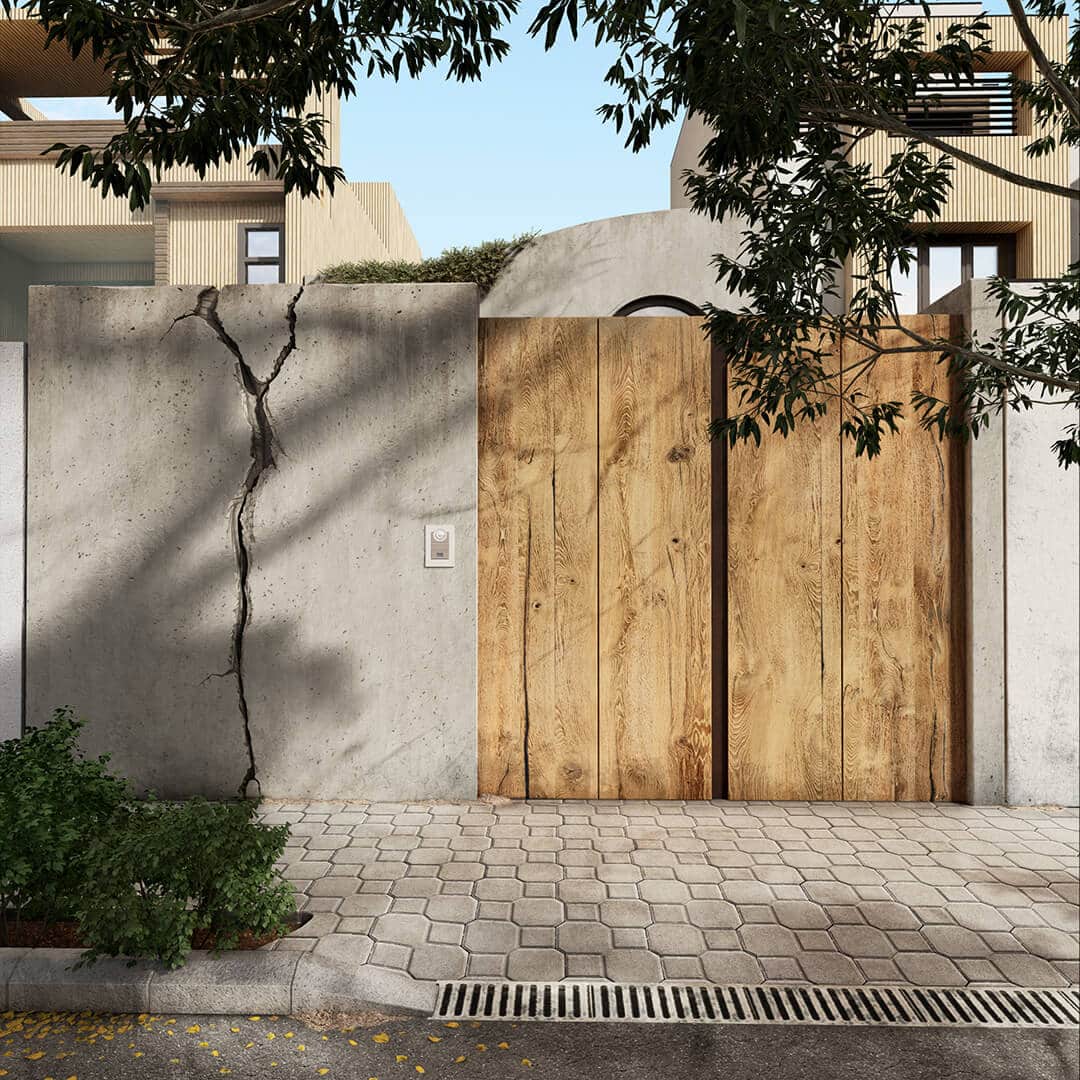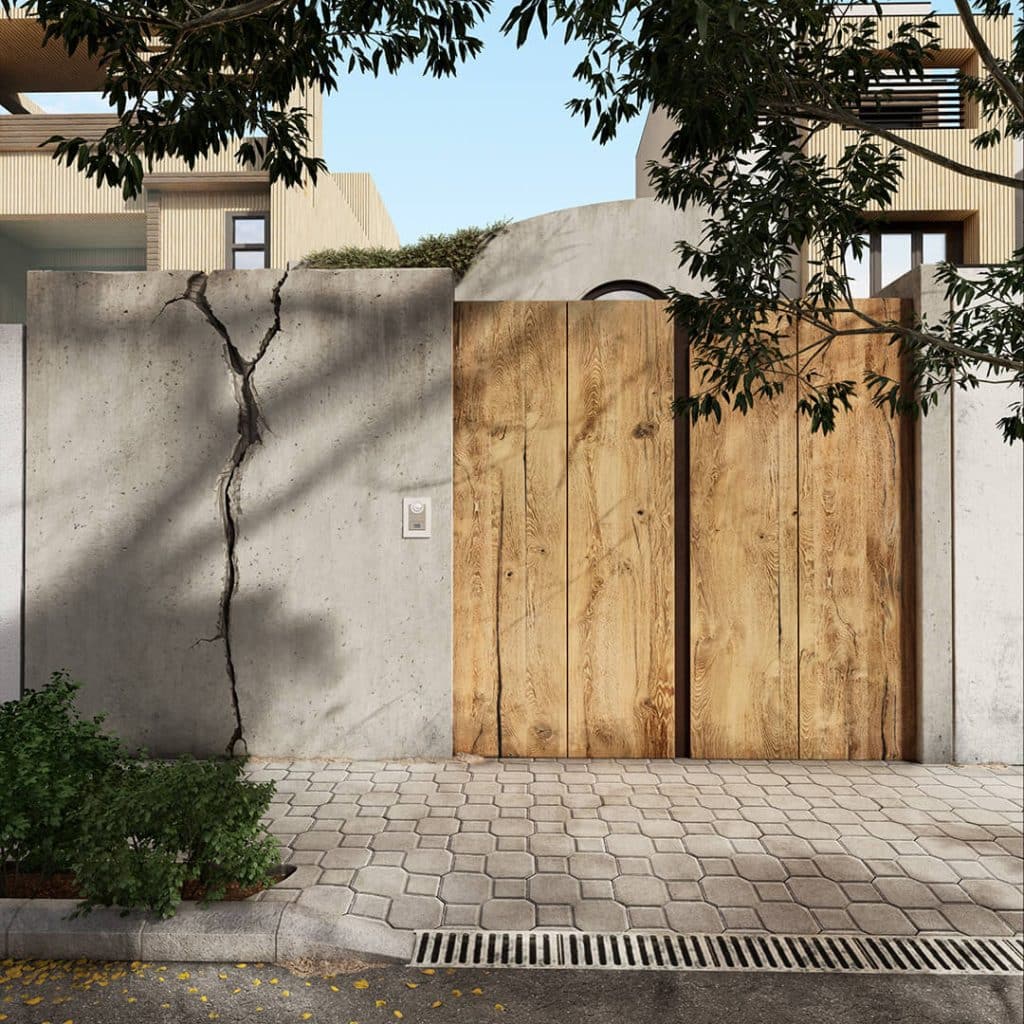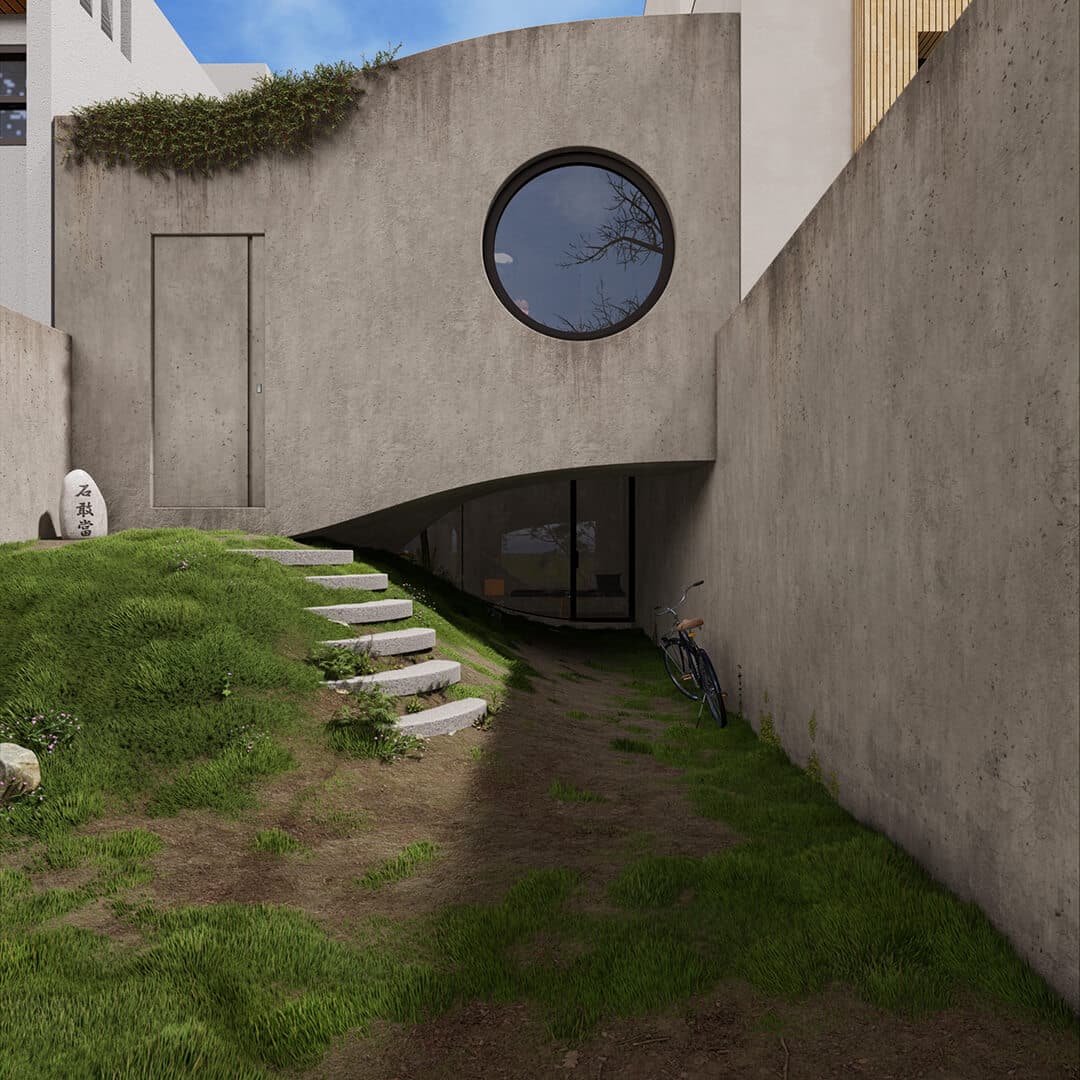 This natural centerpiece serves as a symbolic nod to the intertwining of architecture and nature. Amini ingeniously arranges the living spaces around this central anchor, creating a fluid continuity between the indoors and the outdoors. Ascending from the heart of the home to its zenith, the tree mirrors the journey of the spaces, culminating in an ethereal rooftop sanctuary—a second courtyard that invites the sky to become a part of the dwelling.
Intriguingly, the Border House defies conventional spatial boundaries. The conventional demarcations of public and private spaces fade into the background, replaced by an adaptable and fluid configuration. Amini orchestrates a symphony of design where adaptability reigns supreme, seamlessly transitioning from communal areas to more intimate retreats. The design's genius lies in its ability to cater to the changing needs of its inhabitants, allowing the architecture to evolve with the rhythms of life.
The architectural tools employed in bringing the Border House to life showcase a masterful blend of technology and creativity. Through the utilization of Rhinoceros 3D, Autodesk 3ds Max, and Lumion, the vision was meticulously translated into a visual reality, a testament to the collaborative prowess of the design team. The visualization, executed by the adept hands of Two Friends Office, brings the essence of the Border House to life, allowing stakeholders to perceive the future dwelling in all its glory.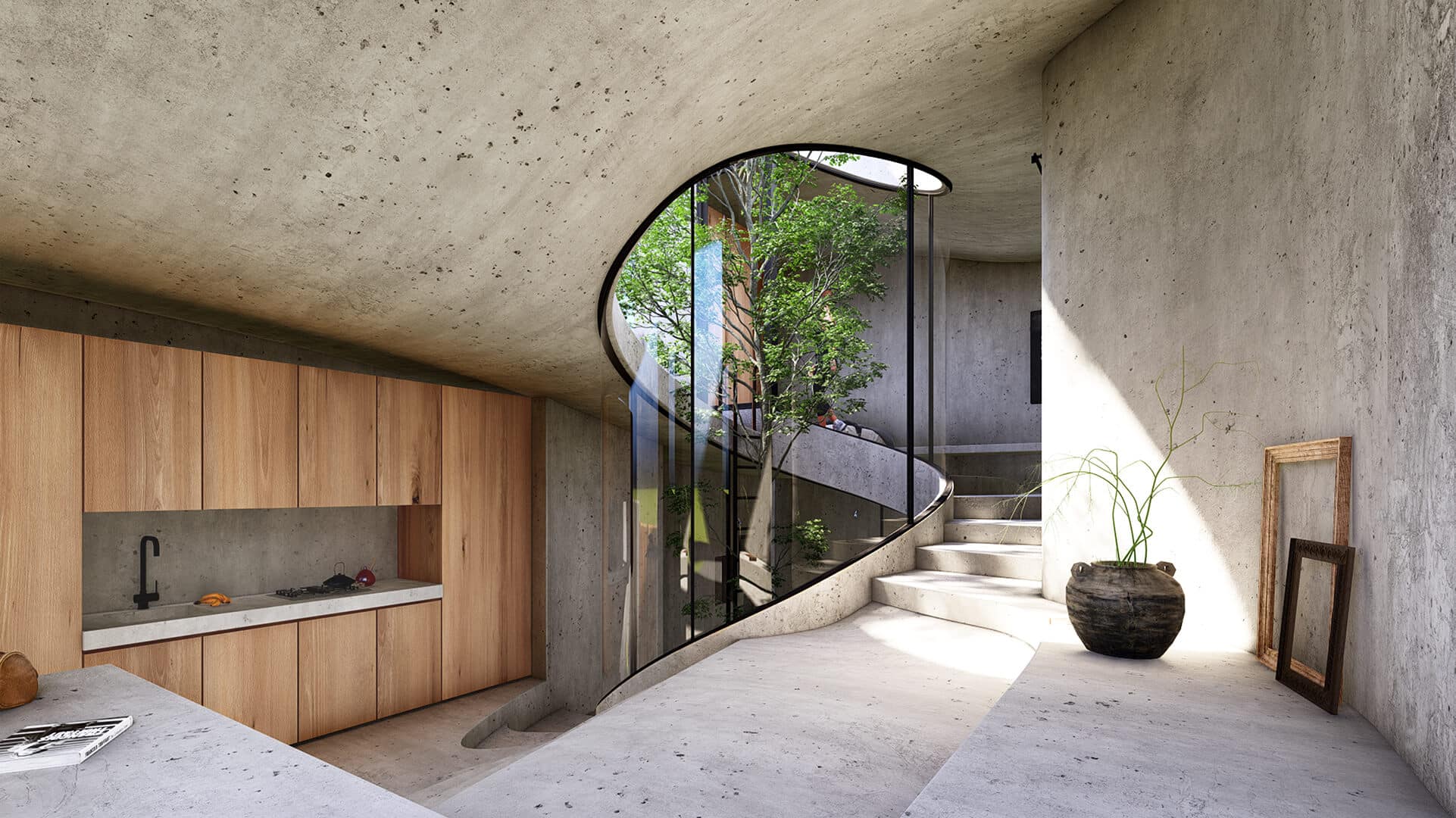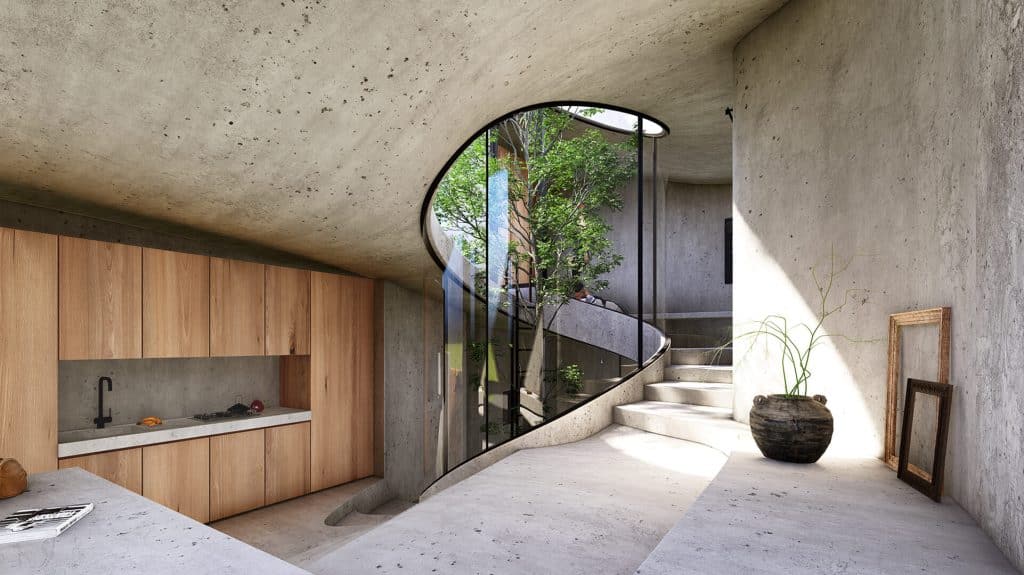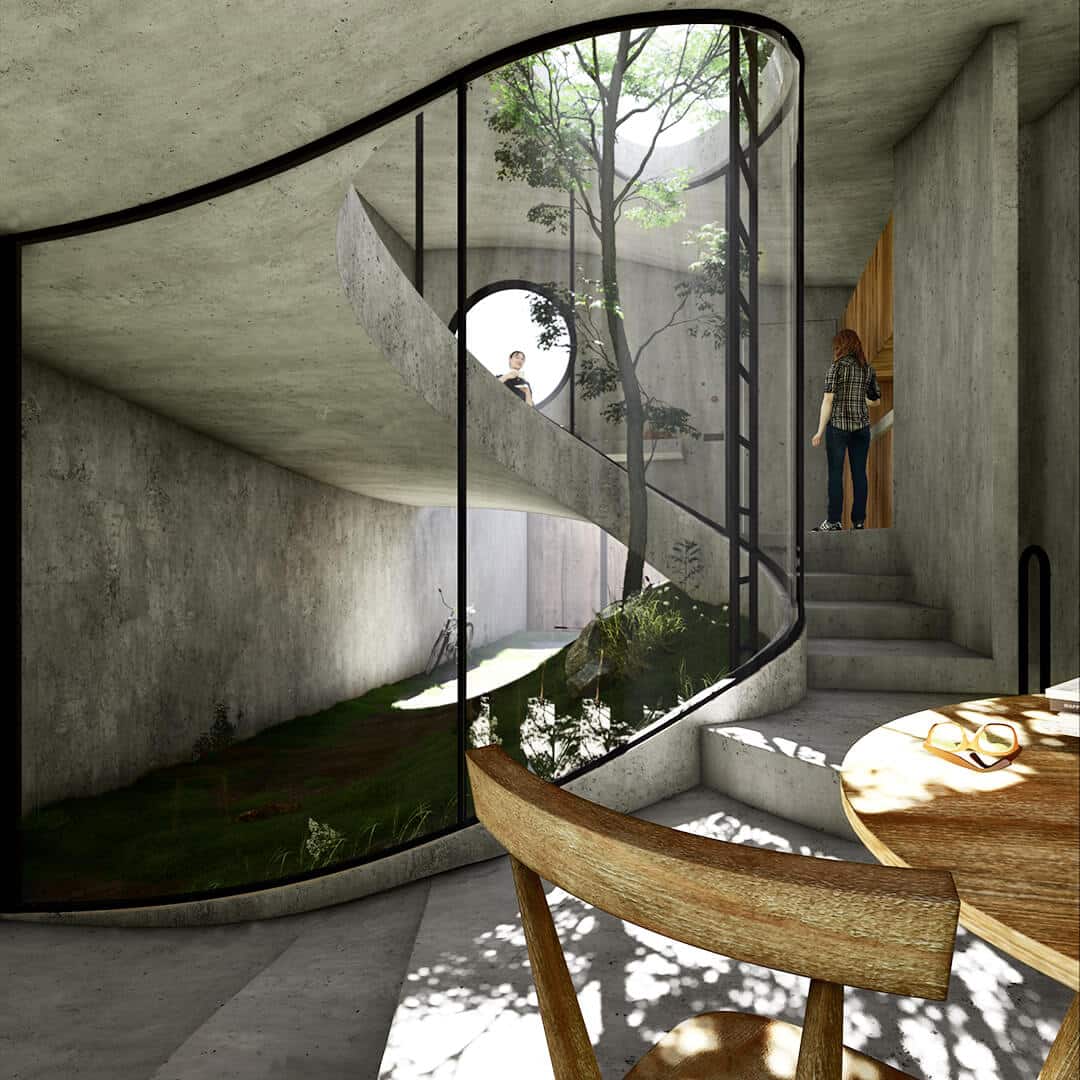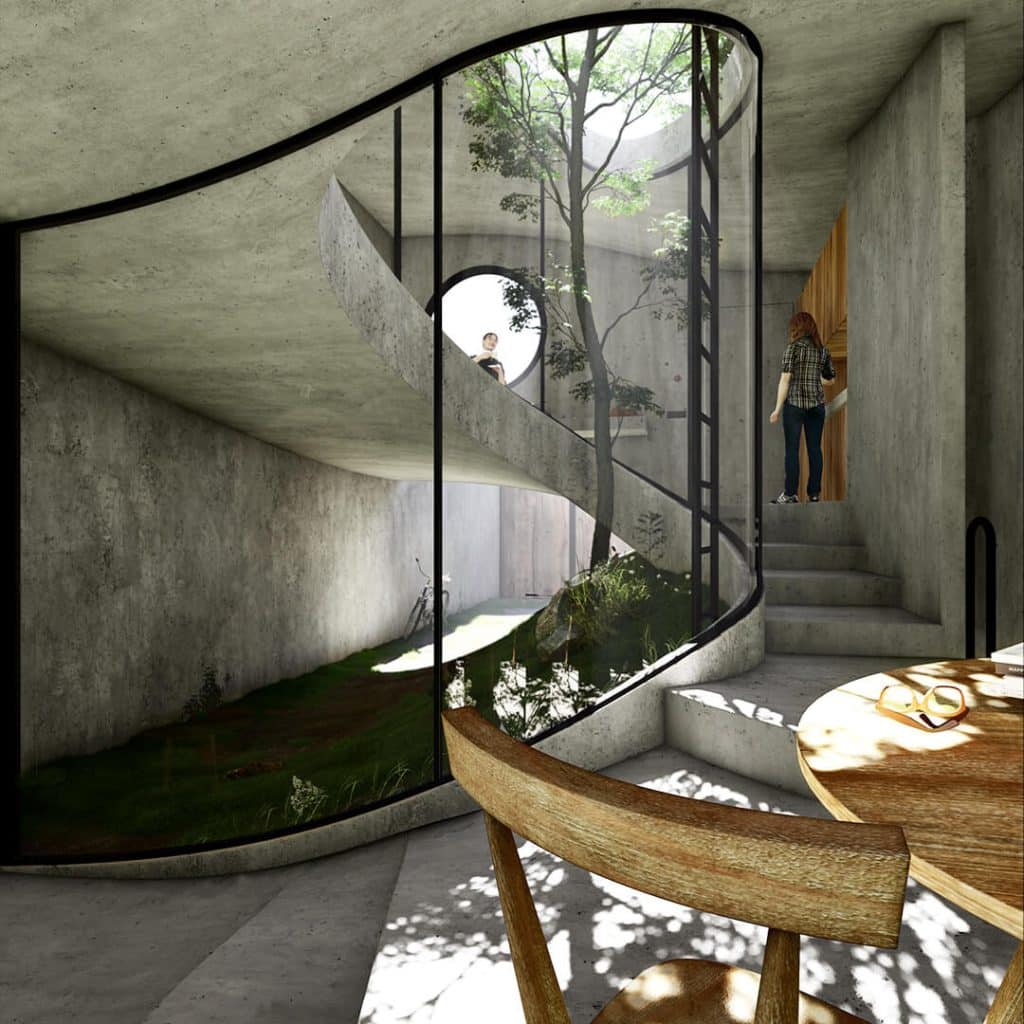 While the Border House's completion year remains a tantalizing secret, its impact as a residential marvel is undeniable. The project stands as an ode to Tayebeh Amini's architectural philosophy and unwavering commitment to pushing boundaries. As an architectural typology, it embodies the concept of home as a dynamic and ever-evolving entity—one that is intrinsically linked with the natural world, continually adapting to its surroundings while offering sanctuary to its inhabitants.
Tayebeh Amini's Border House is a reminder that architecture is not merely a physical construct, but a medium through which the human spirit connects with its environment, breathing life into spaces that transcend the ordinary.