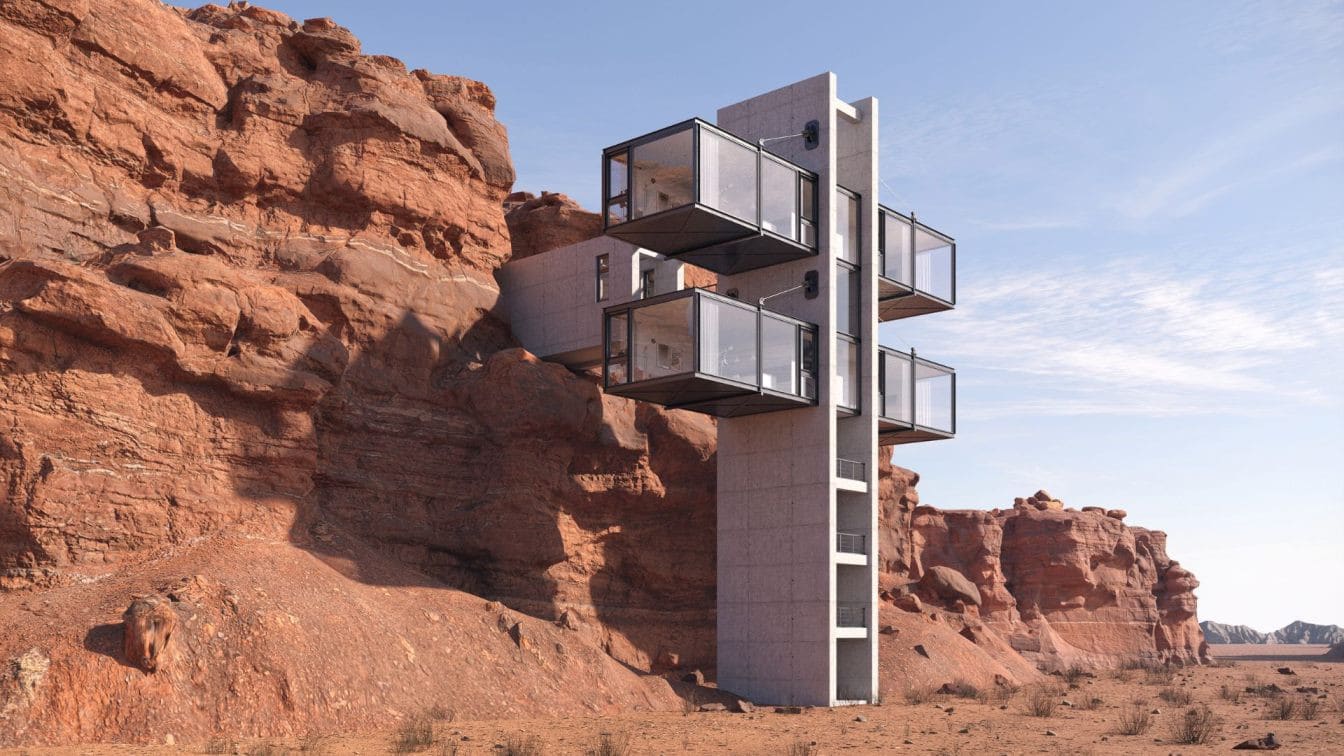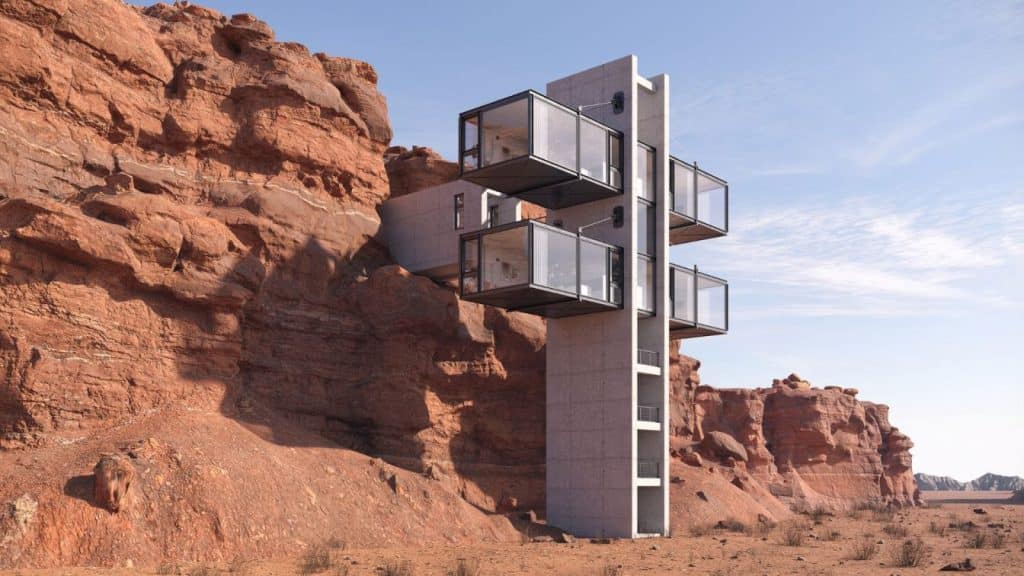 Cosmo Render, an esteemed architecture firm, presents "Canyon House," a captivating architectural concept situated in the Khujand Desert Canyon of Tajikistan. Led by principal architect Dilshod Sharipov, this innovative design aims to harmoniously integrate a residential retreat within the challenging terrain of the canyon.
Utilizing advanced tools such as Autodesk 3ds Max, Megascans, Corona Renderer, and Adobe Photoshop, the visionary team at Cosmo Render envisions a dwelling that embraces the unique charm of the desert landscape. With an emphasis on creating a serene environment for meditation and contemplation, Canyon House redefines the concept of living amidst nature's grandeur.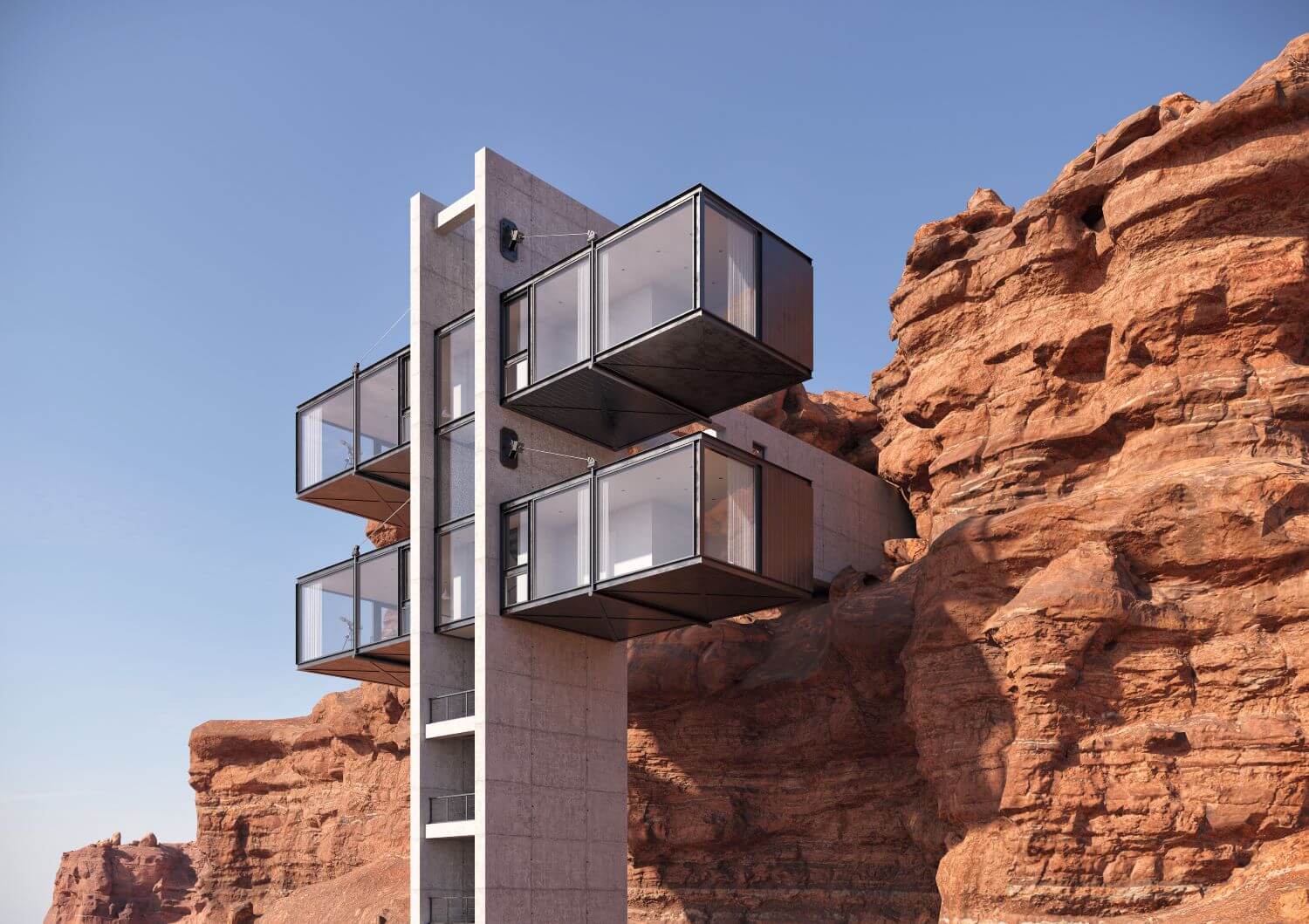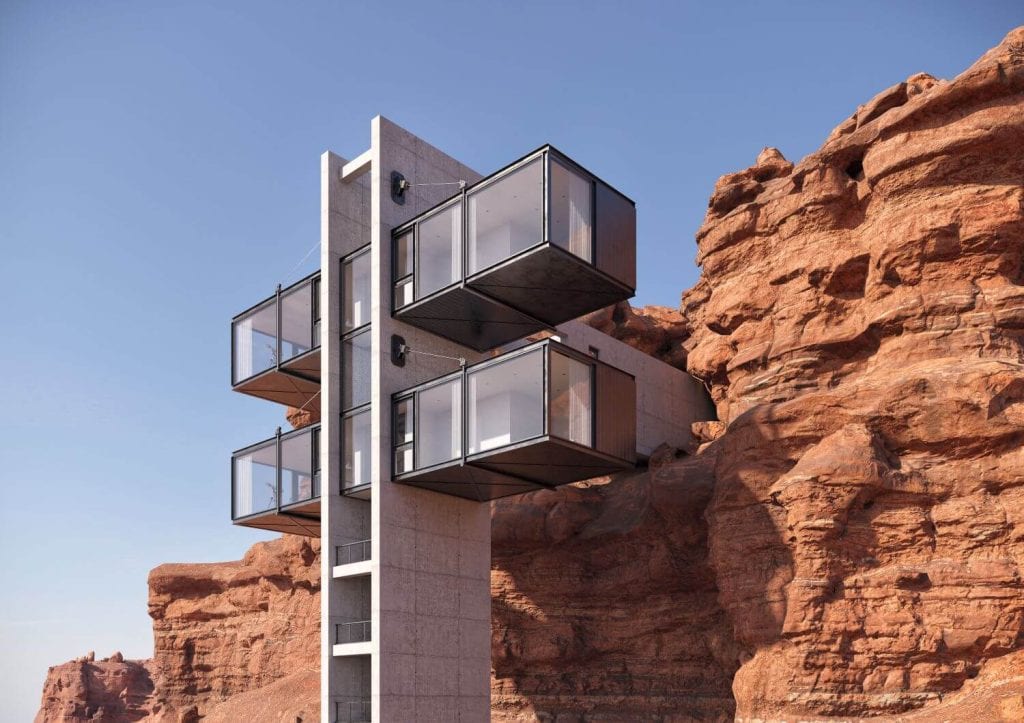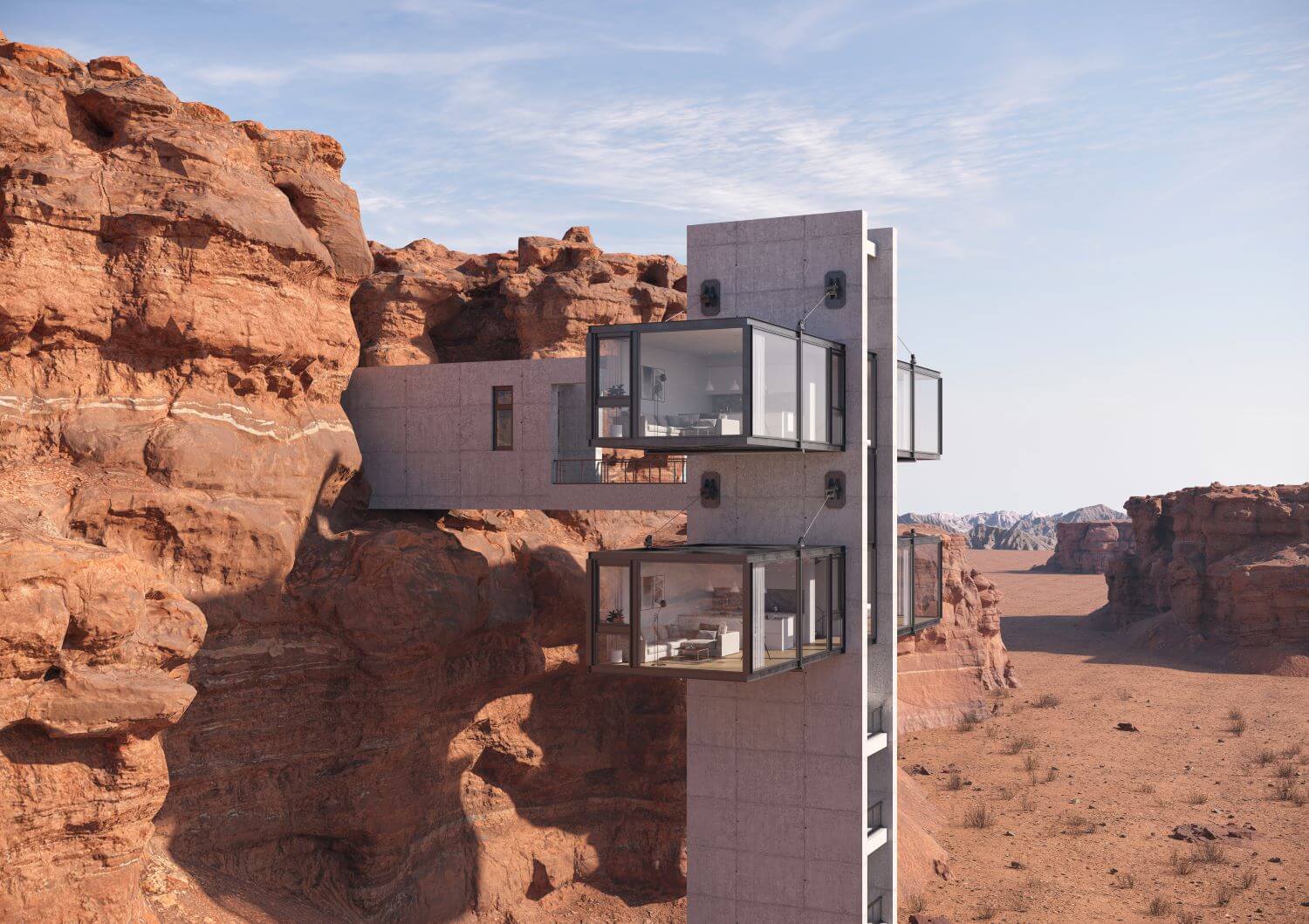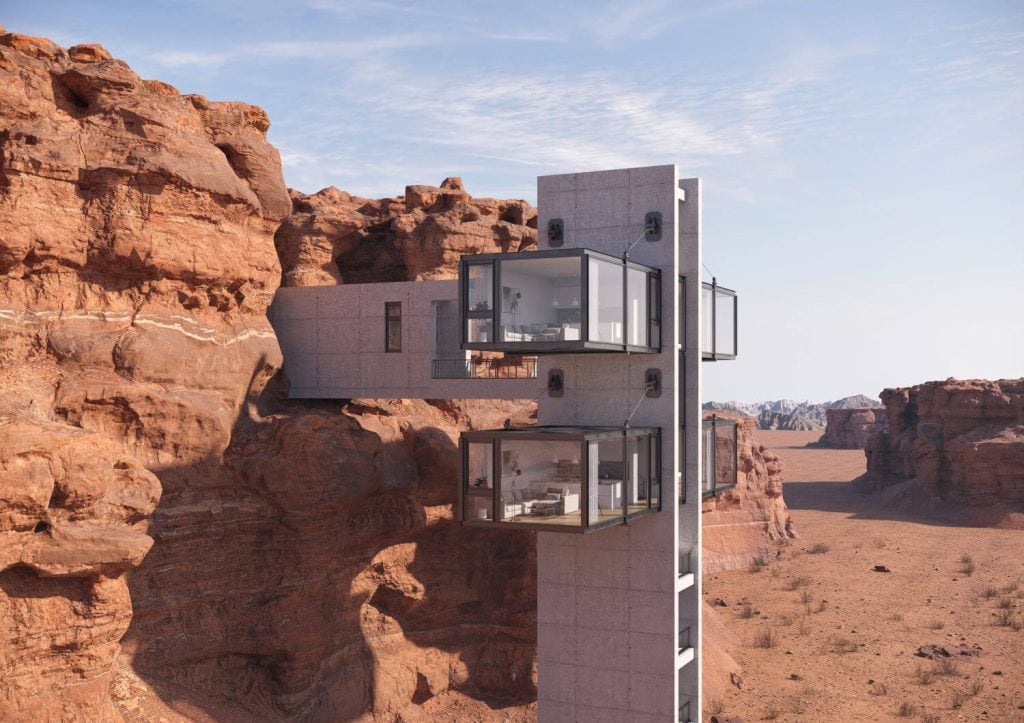 The rugged ravines and steep drops of the canyon form the perfect backdrop for this architectural masterpiece. Rather than battling against the challenging terrain, the design ingeniously incorporates it into the dwelling's core. Concrete foundations provide a stable base, forming a robust girder system that supports the living bays.
The house spans two levels, perched at an elevated altitude to create an awe-inspiring sensation of soaring above the desert. This elevated positioning not only offers breathtaking views but also fosters a sense of tranquility and connection with the surrounding natural beauty.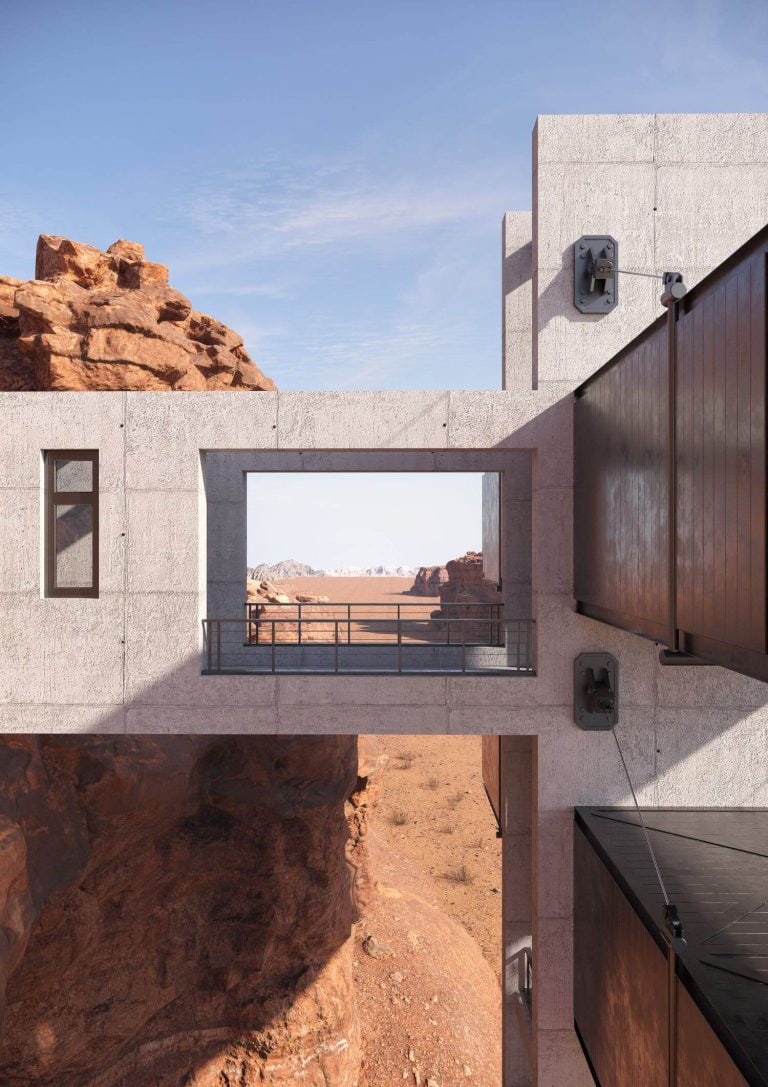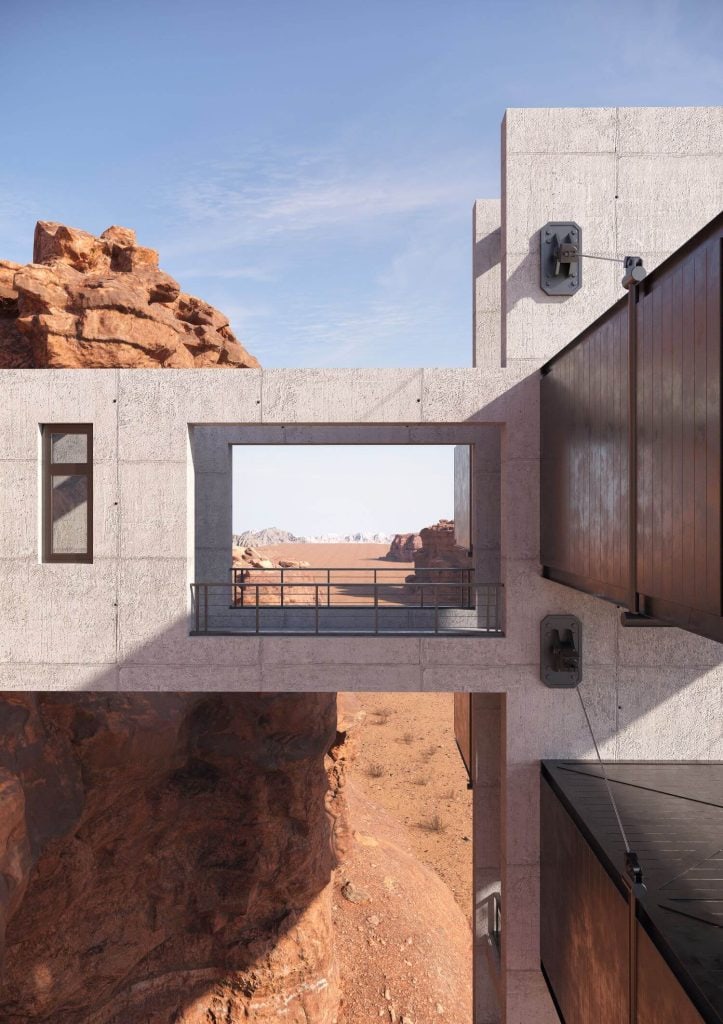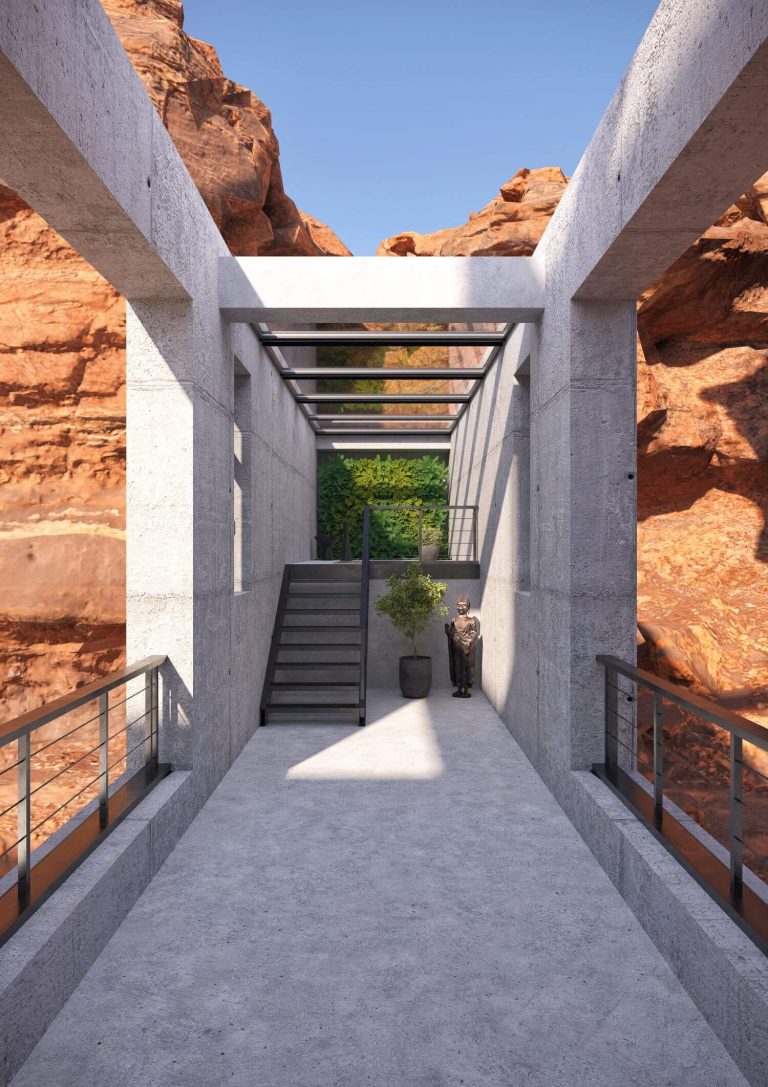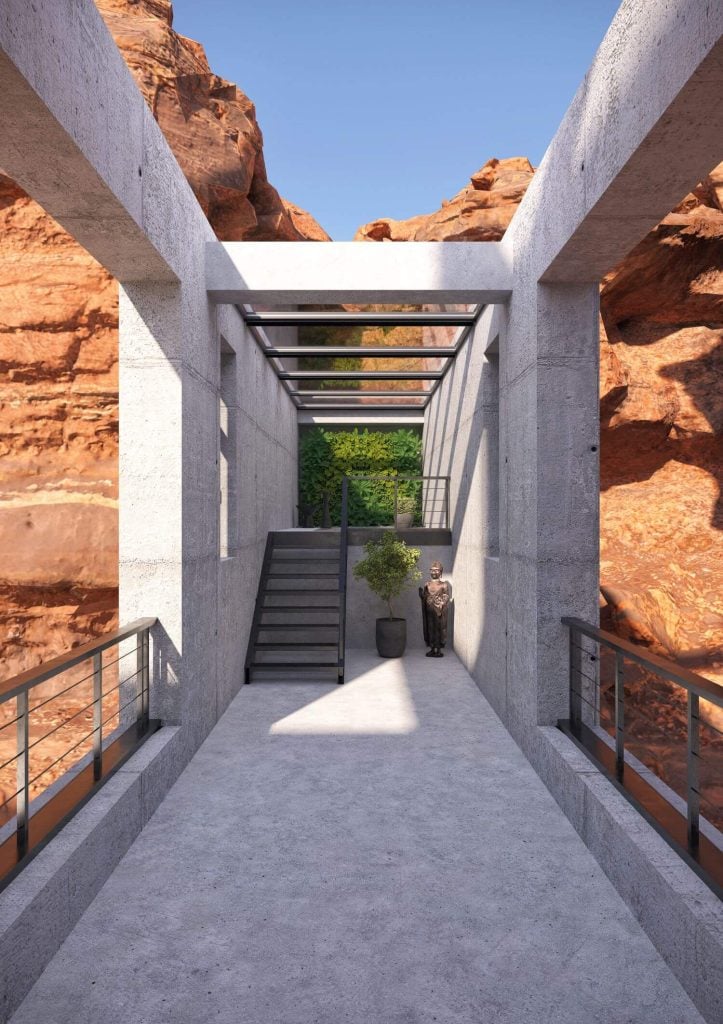 Although still in the conceptual and design phase, Canyon House demonstrates the firm's commitment to pushing boundaries and exploring innovative architectural solutions. With a built area of 162.4 m² and a compact site area of 19.5 m², this residential project showcases the firm's ability to maximize space and create a harmonious coexistence between architecture and nature.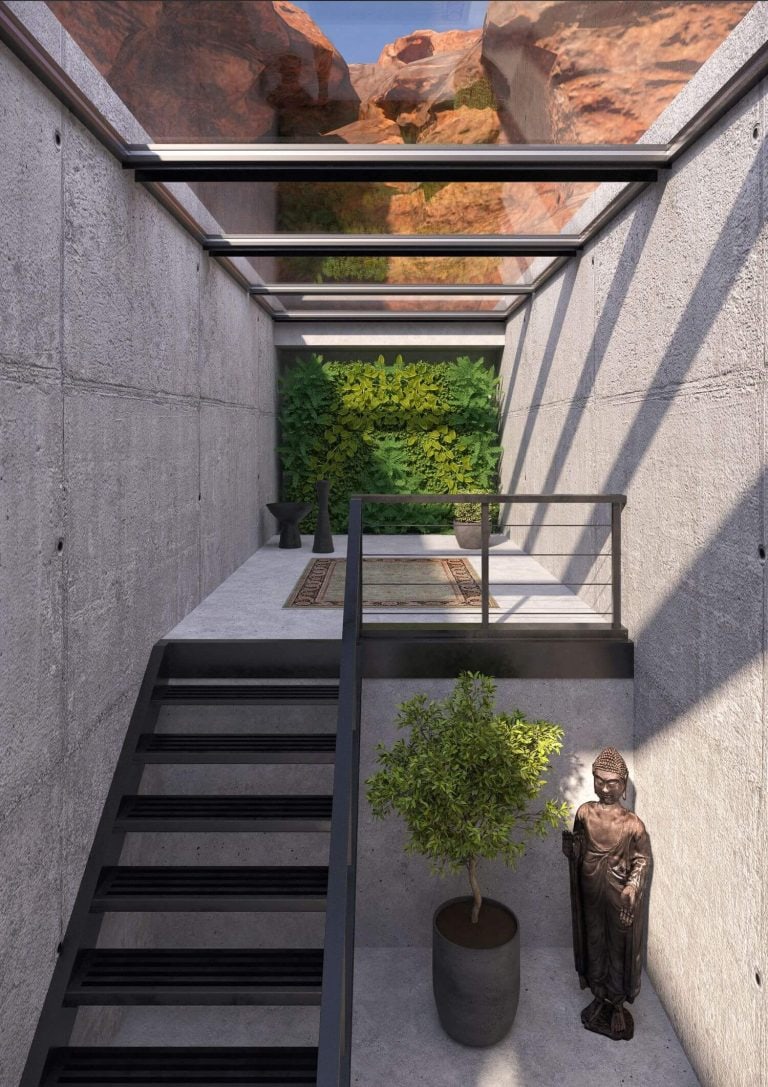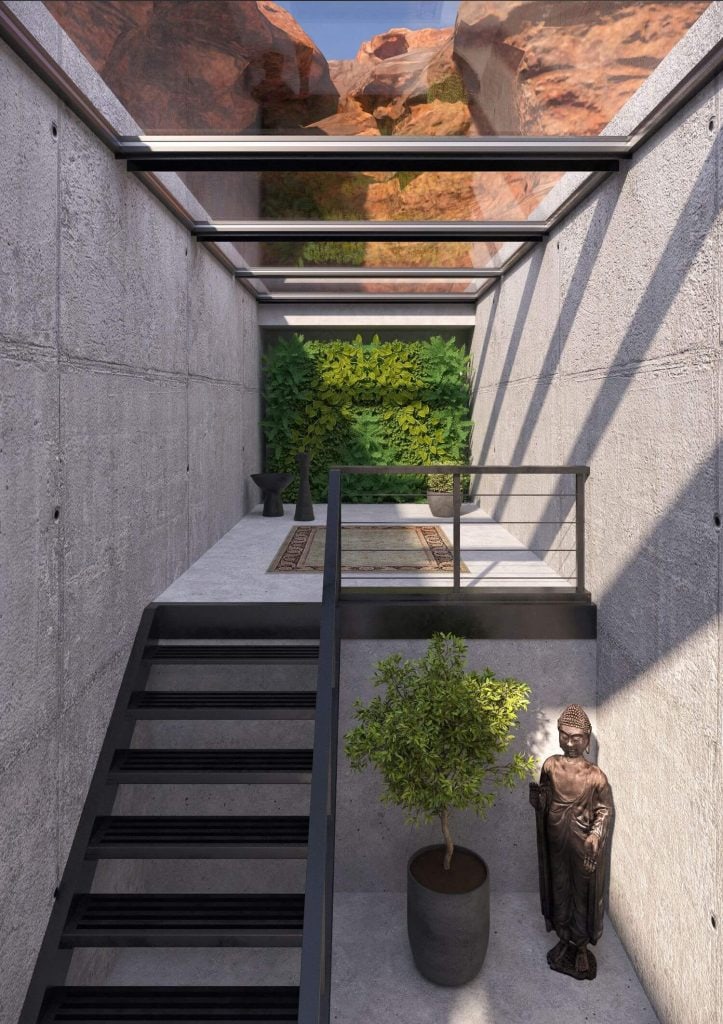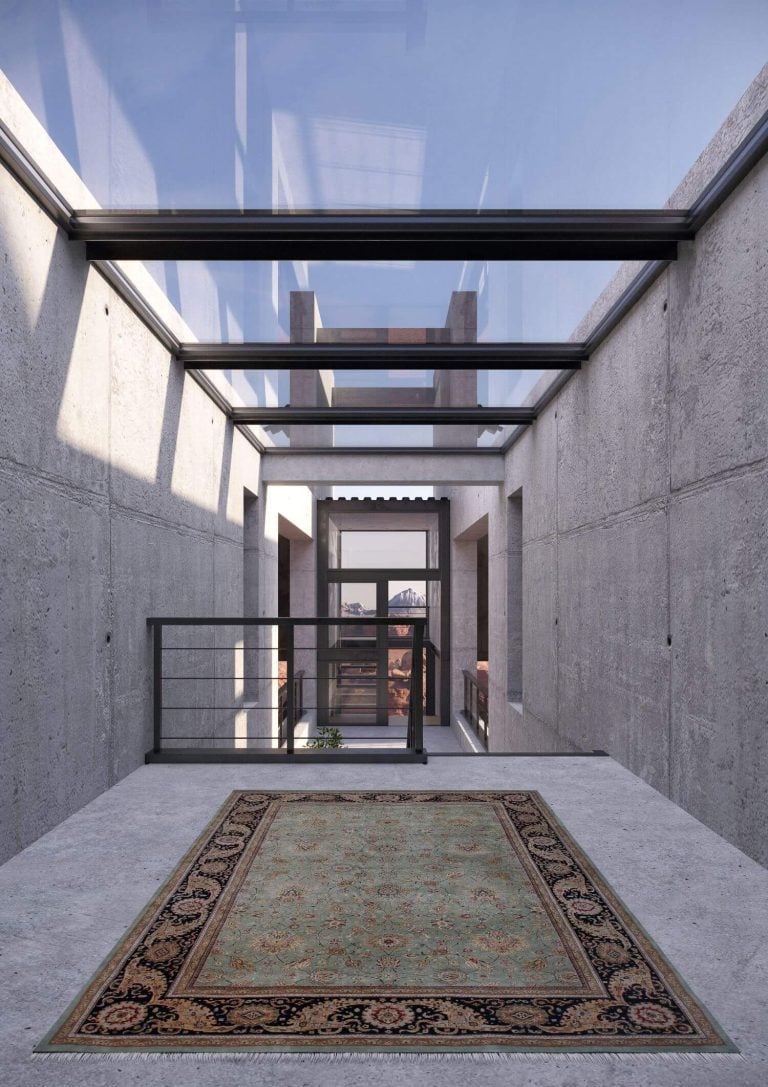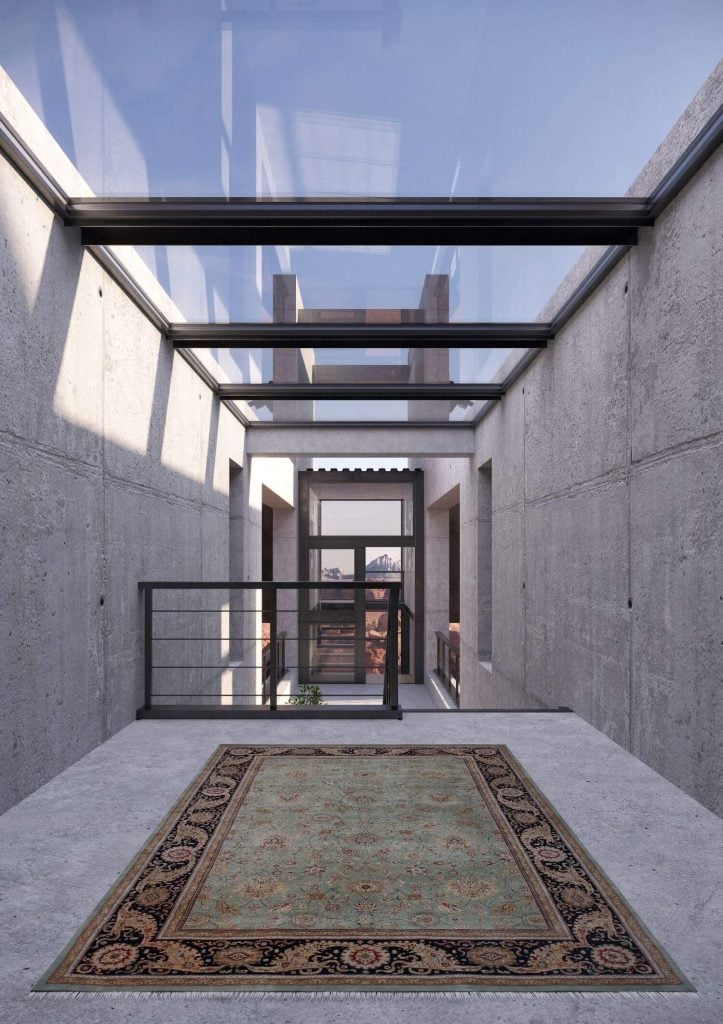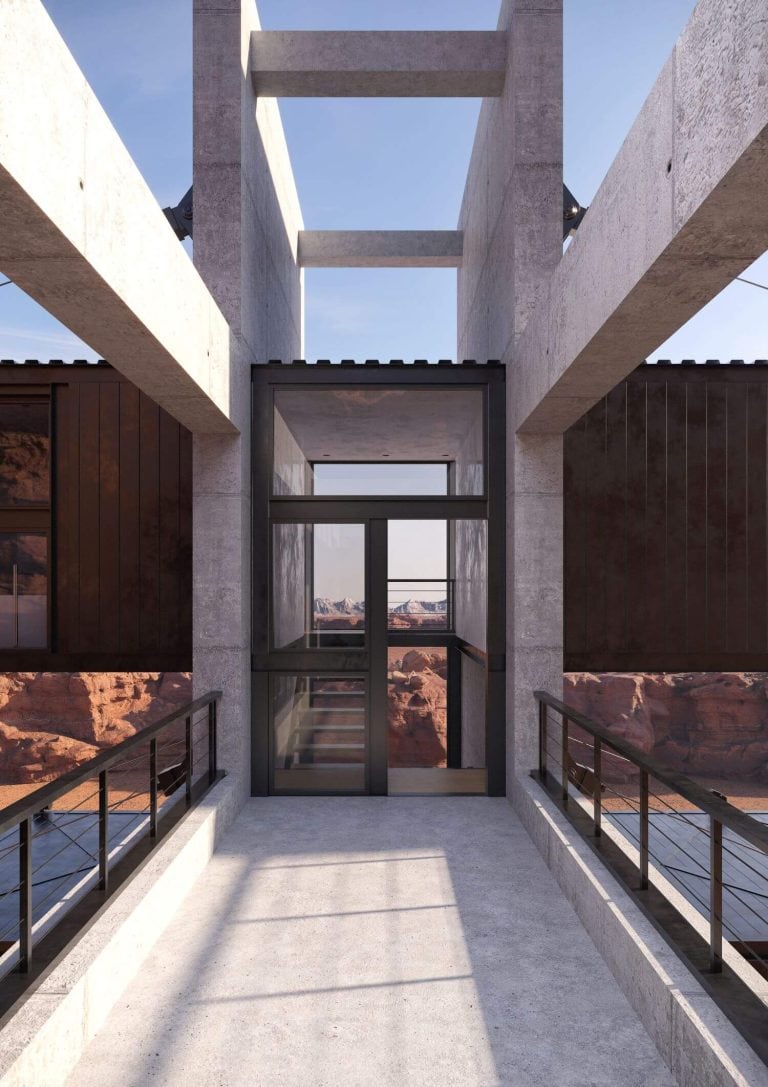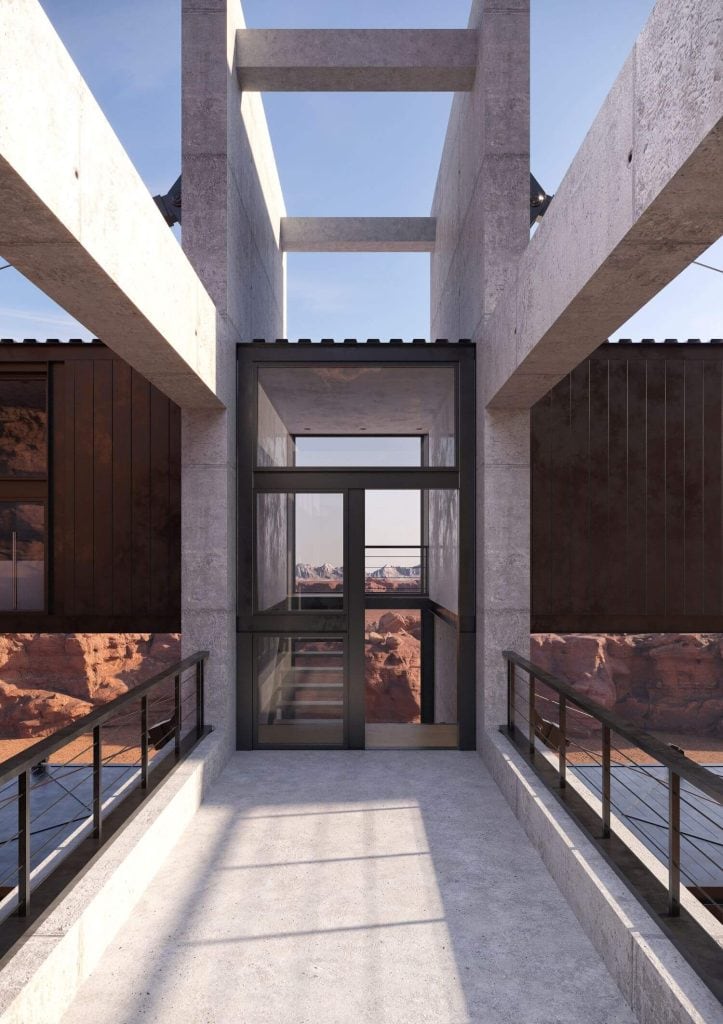 Cosmo Render, known for their expertise in visualization, has skillfully brought the Canyon House concept to life through their remarkable renderings. Their collaboration with the private client ensures that the project aligns with their vision of a unique and immersive living experience.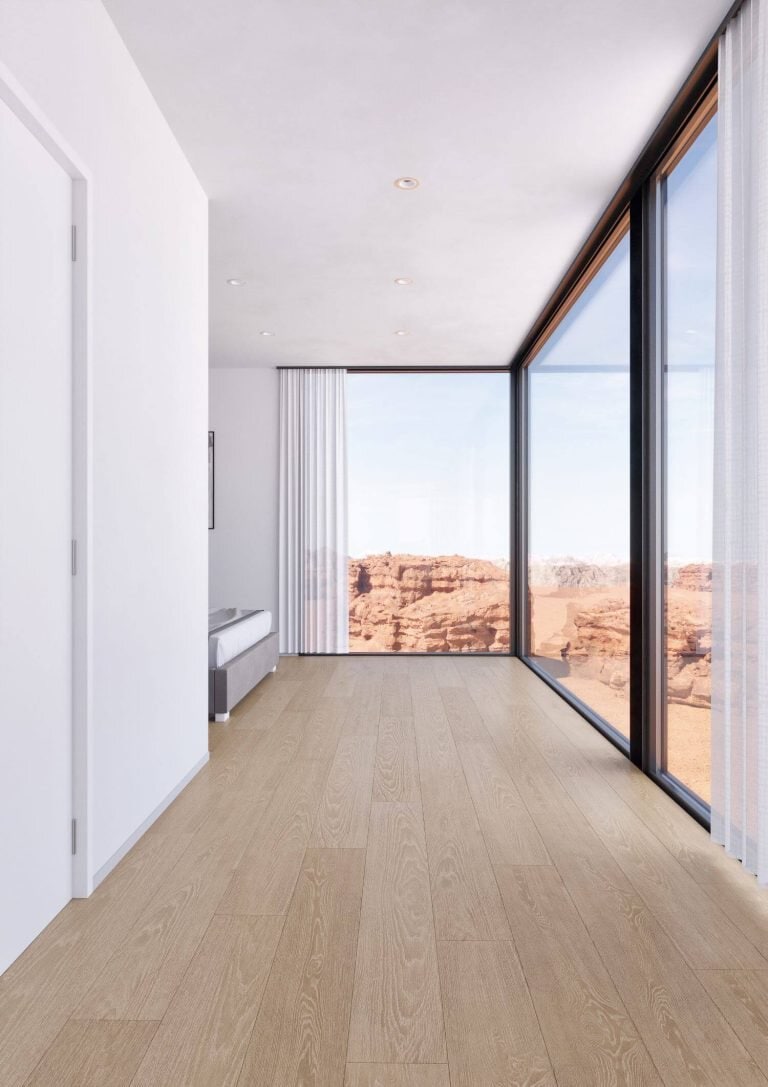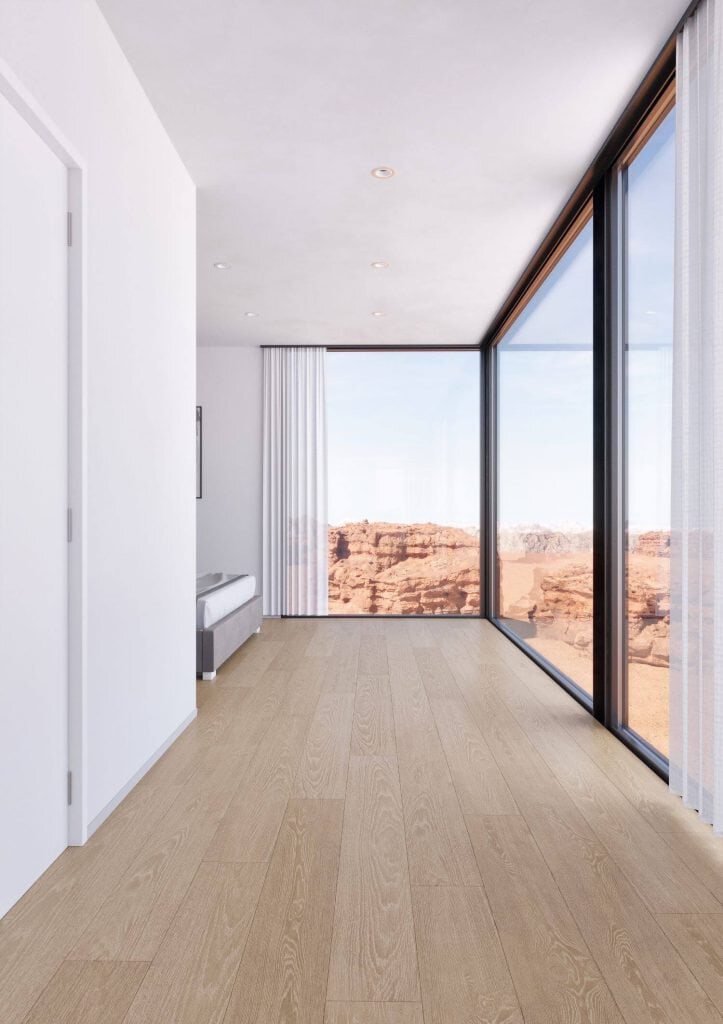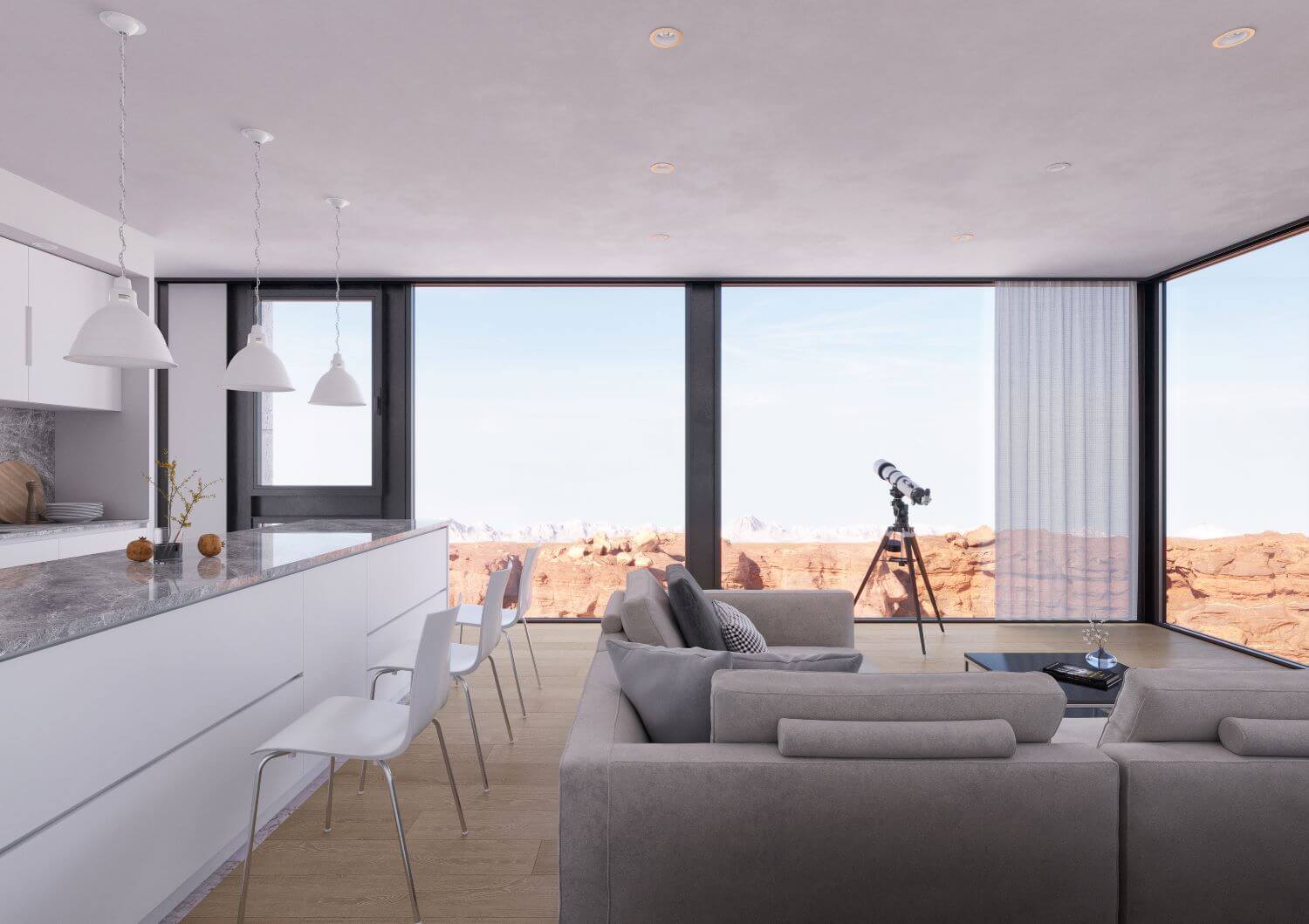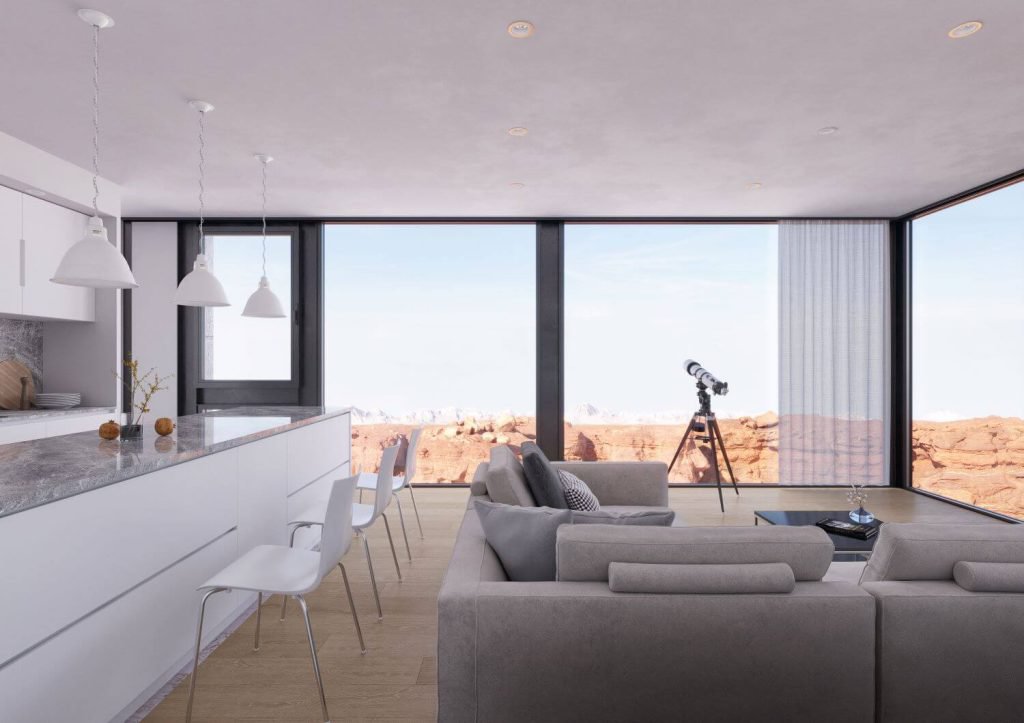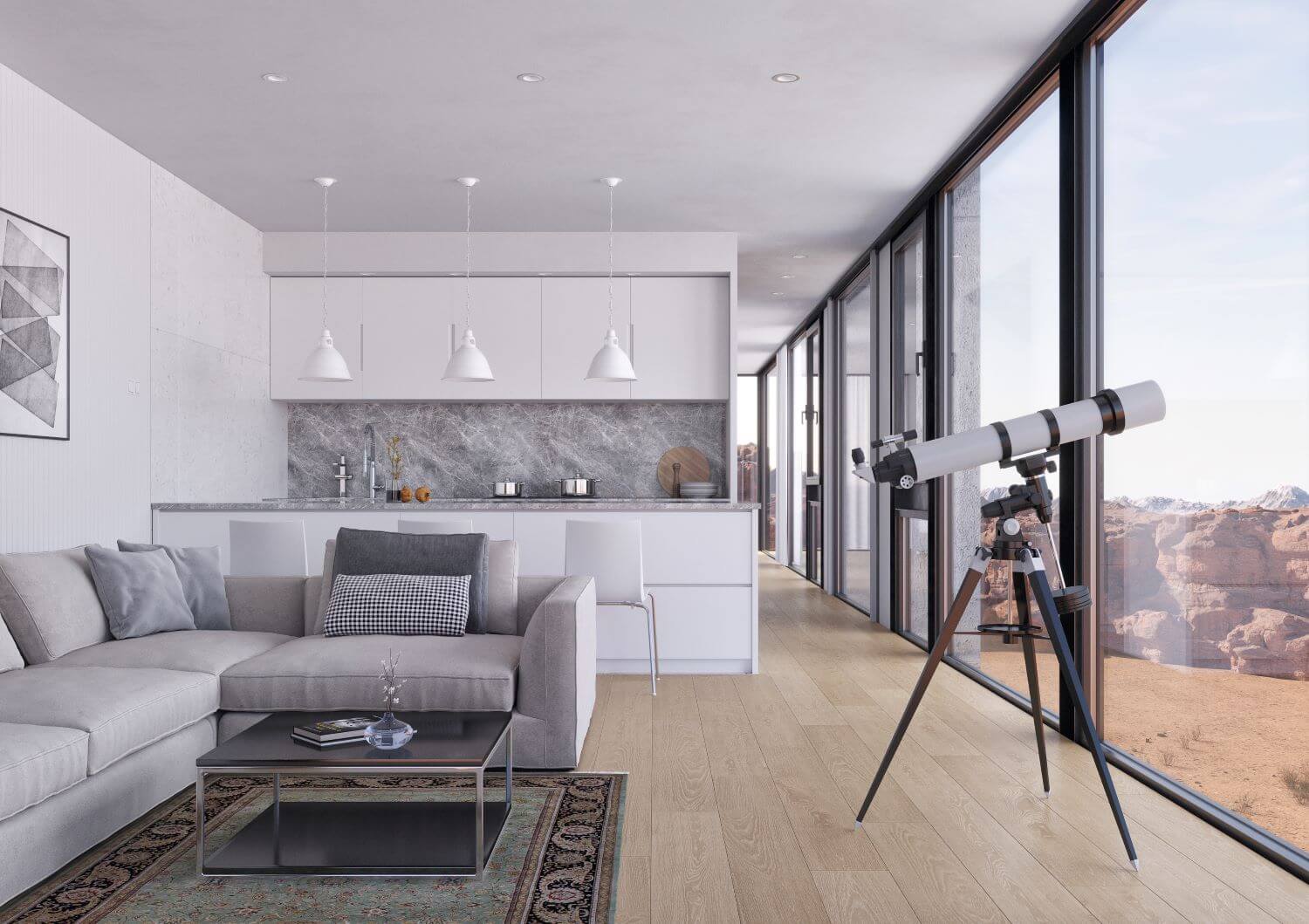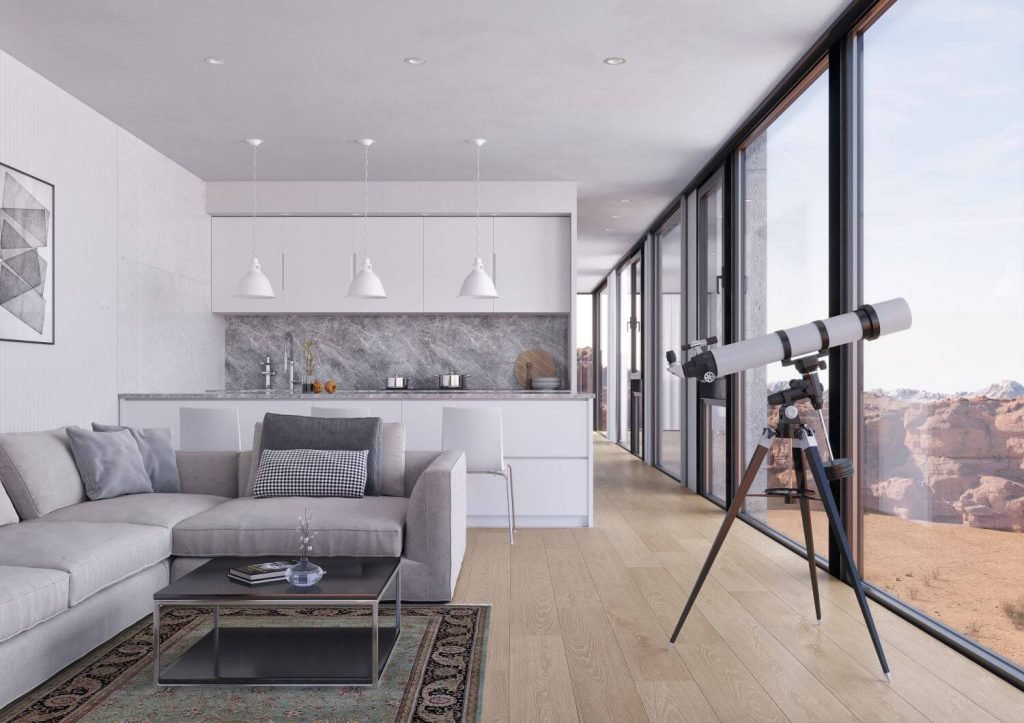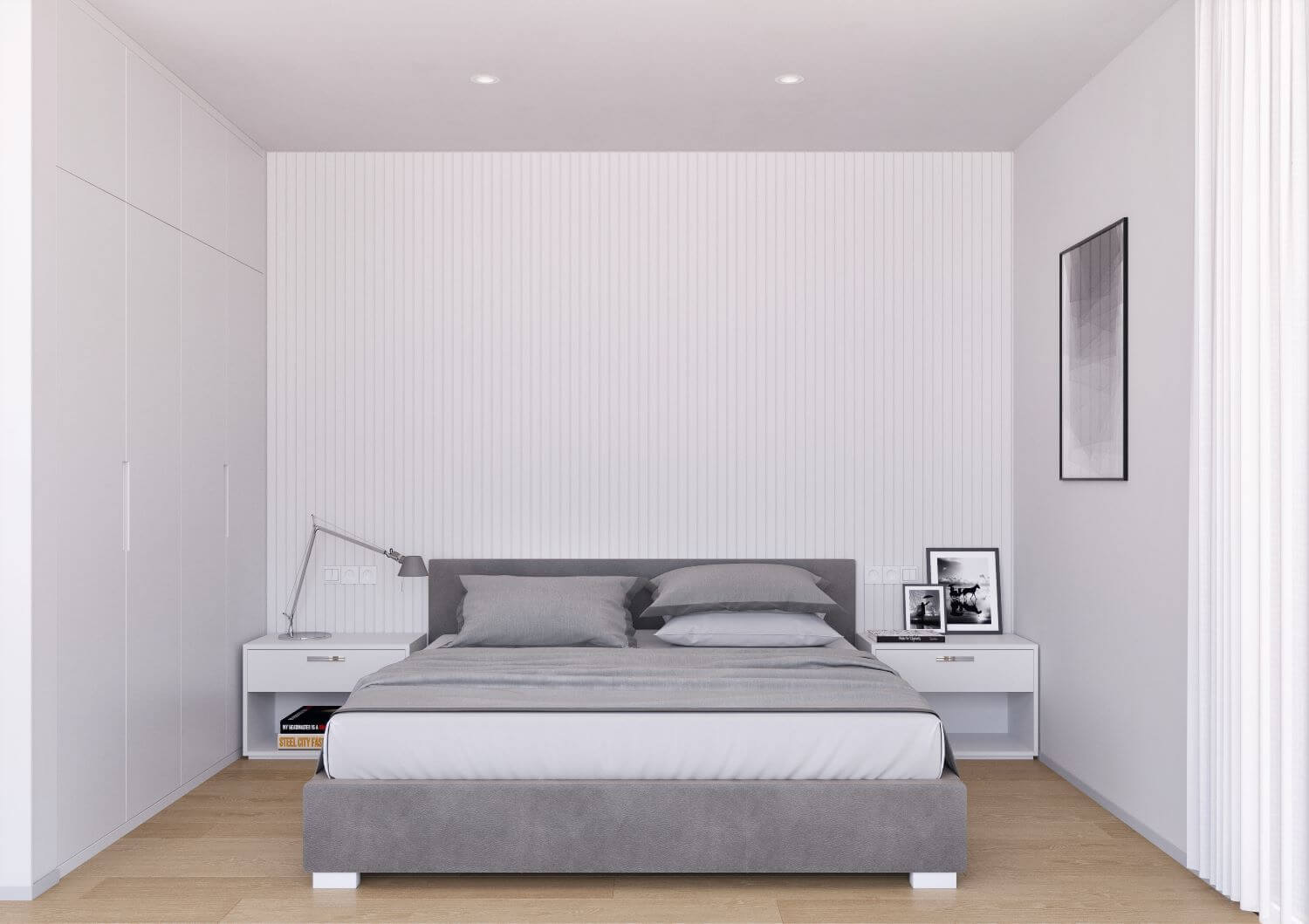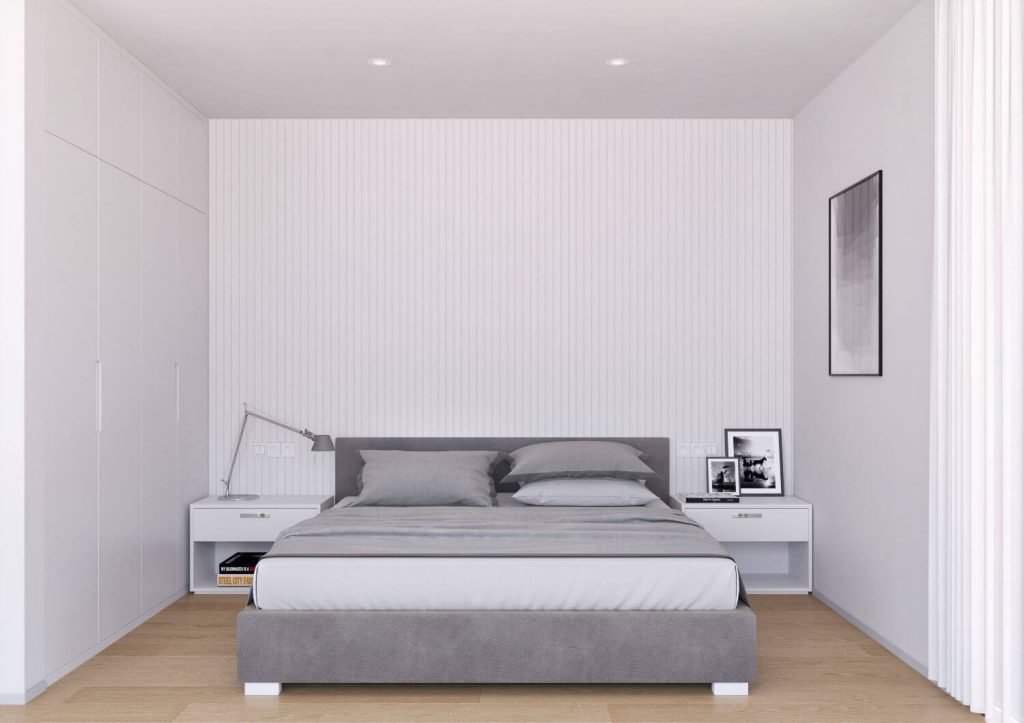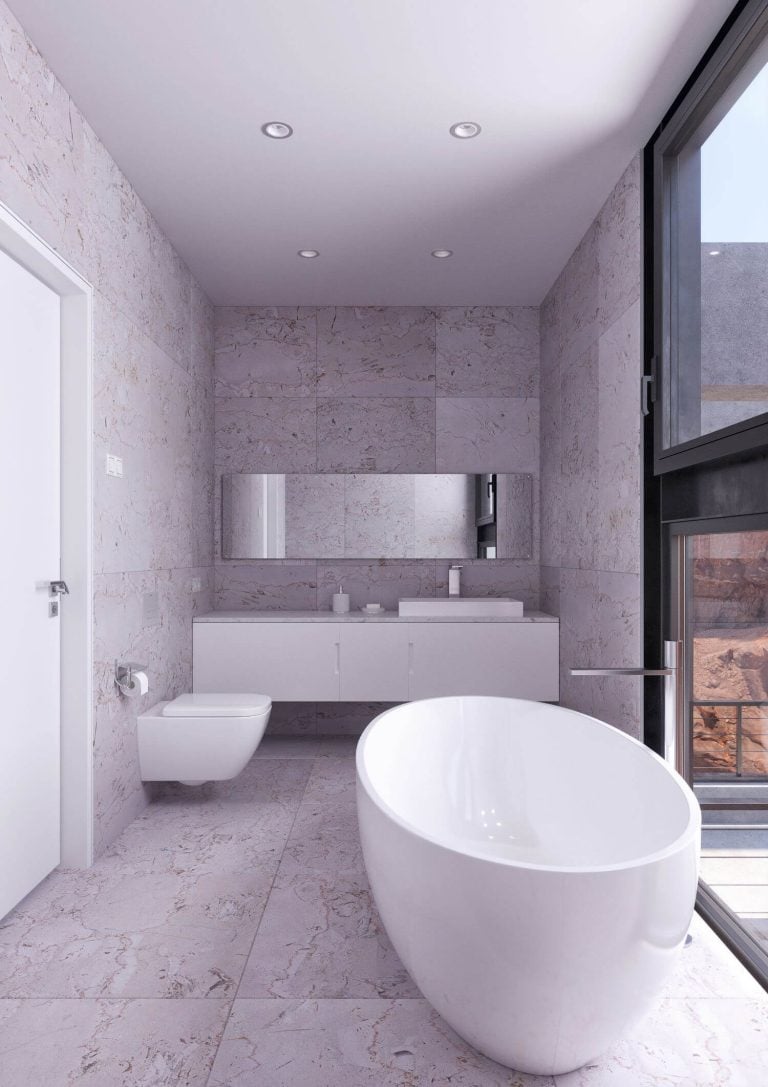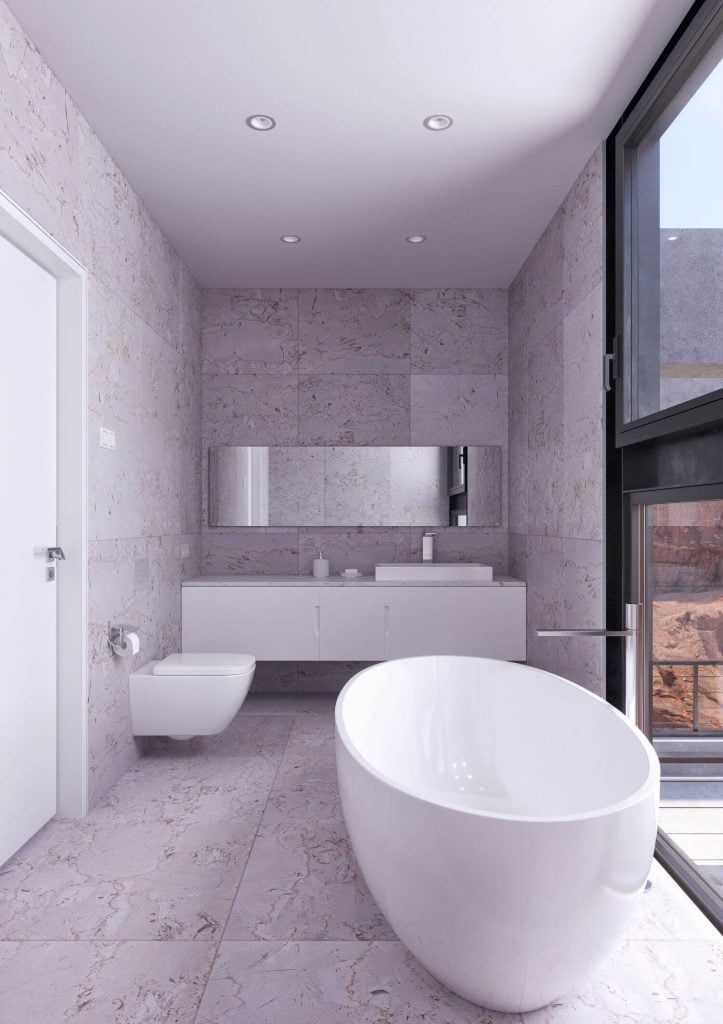 As of the design year in 2022, Canyon House remains a concept, symbolizing the limitless possibilities that architectural creativity can bring to challenging terrains. With an expected completion year in 2023, the project holds promise as a sanctuary nestled within the picturesque Khujand Desert Canyon.