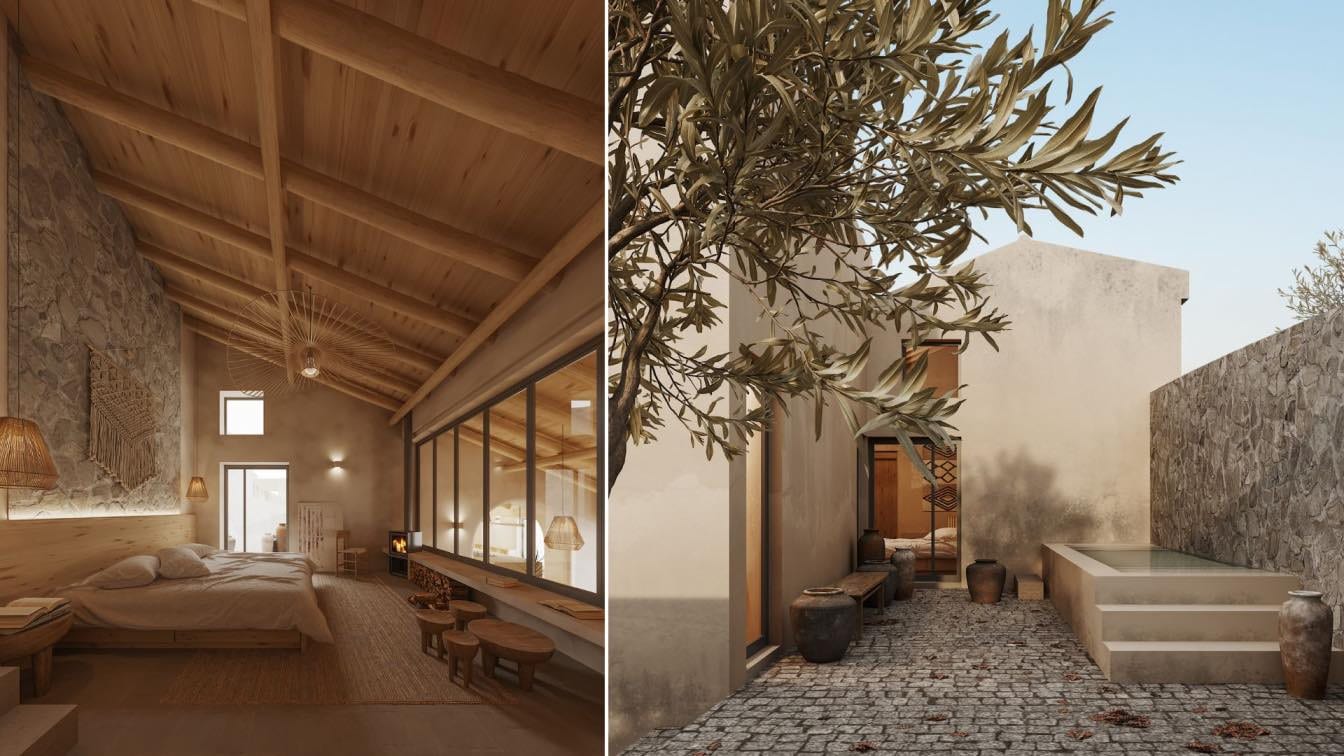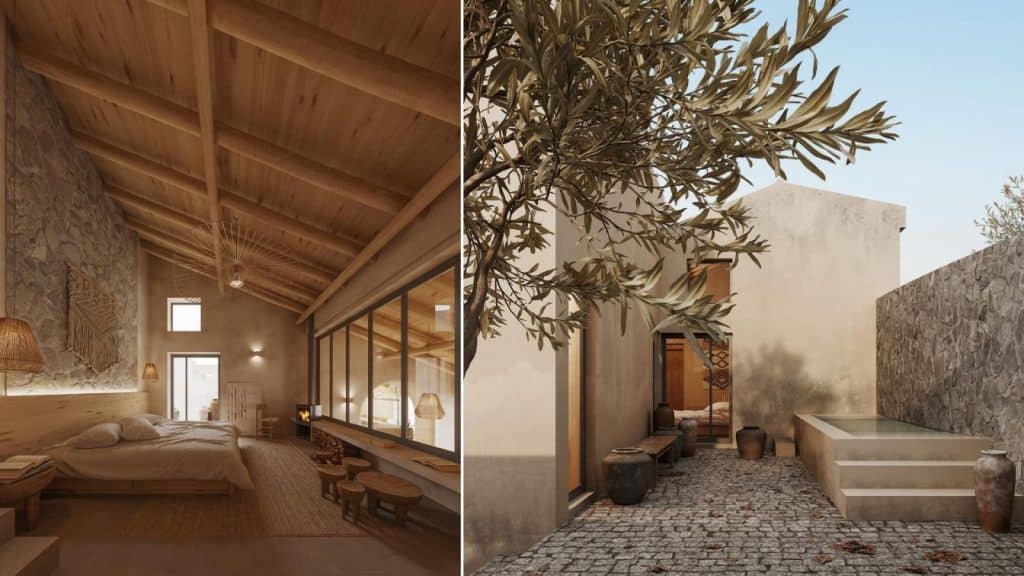 Casa Cabana, a project undertaken by renowned architecture firm Inca Hernandez, is an exquisite endeavor that involves the restoration, renovation, and construction of an abandoned vernacular cabin nestled in the breathtaking Algarve region of Portugal. This architectural masterpiece is being crafted for a couple who have traversed the globe, accumulating cherished memories from Mexico, Ireland, Japan, Africa, and now Portugal.
With a desire to spend their golden years immersed in nature, they have embarked on this remarkable journey to create a space that seamlessly intertwines time, silence, and ancestral cultures. At the core of Casa Cabana lies the notion of a monolithic space, offering tranquility and contemplation. The interiors serve as a bridge between past and present, merging globalized memories with the serenity of the surrounding environment.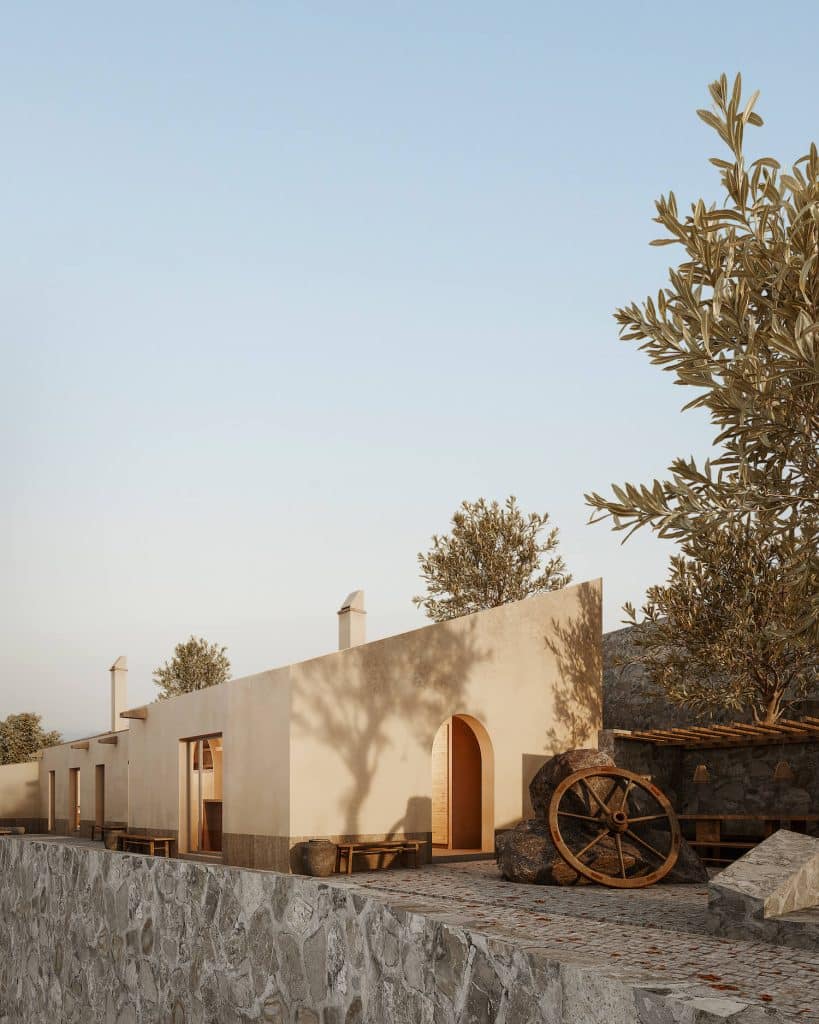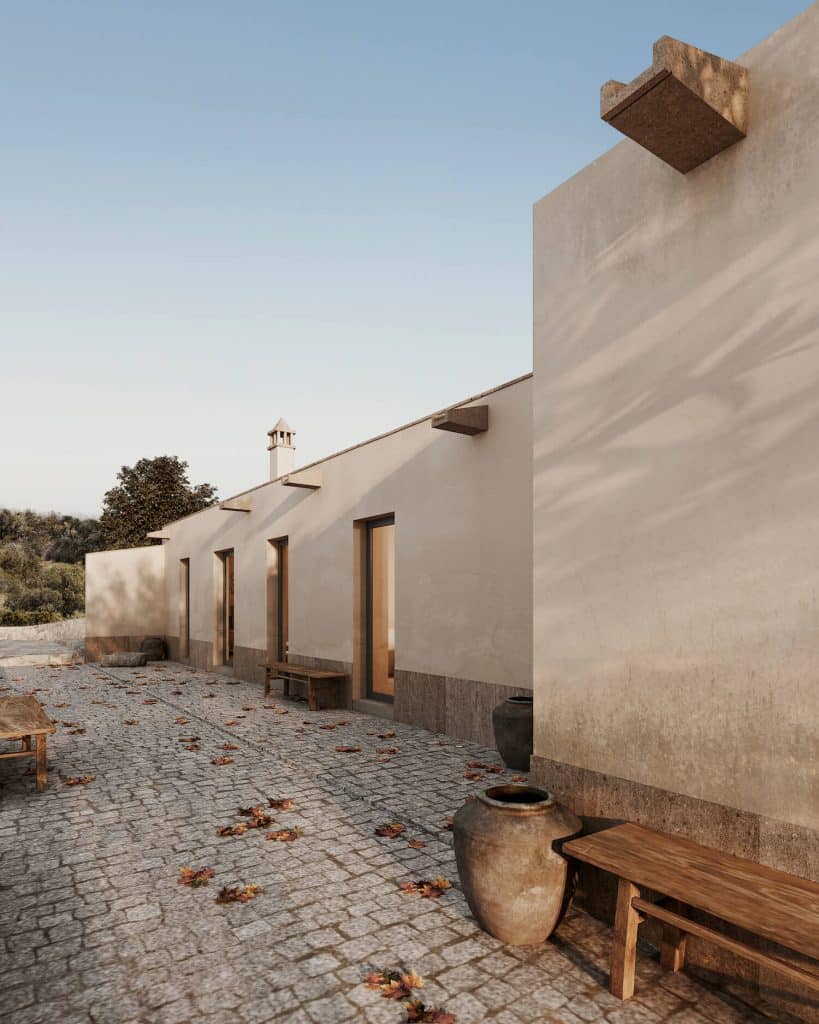 Every nook and cranny of Casa Cabana is adorned with memories of the couple's diverse cultural experiences. Oaxacan pottery, African masks, a Kyoto tsukubai at the entrance, and Porto tiles in the kitchen and bathrooms are just a few examples of the vibrant tapestry of artifacts that weave their stories into the fabric of the house. Each piece contributes to an atmosphere rich with nostalgia, where cherished moments from around the world converge.
The project embraces traditional vernacular techniques, paying homage to the cabin's past while adapting it to the Mediterranean landscape. By employing time-honored construction methods, the spaces regain their warmth and reverence for tradition. The restoration process breathes new life into the cabin, blending its historical essence with contemporary design sensibilities.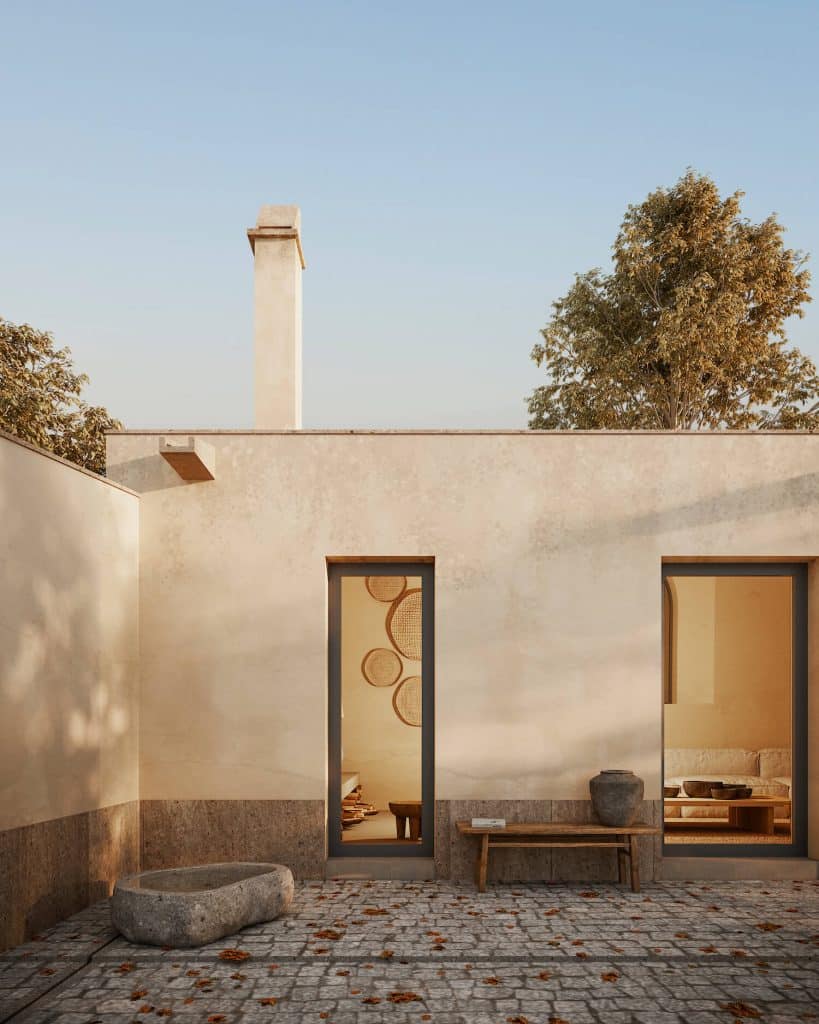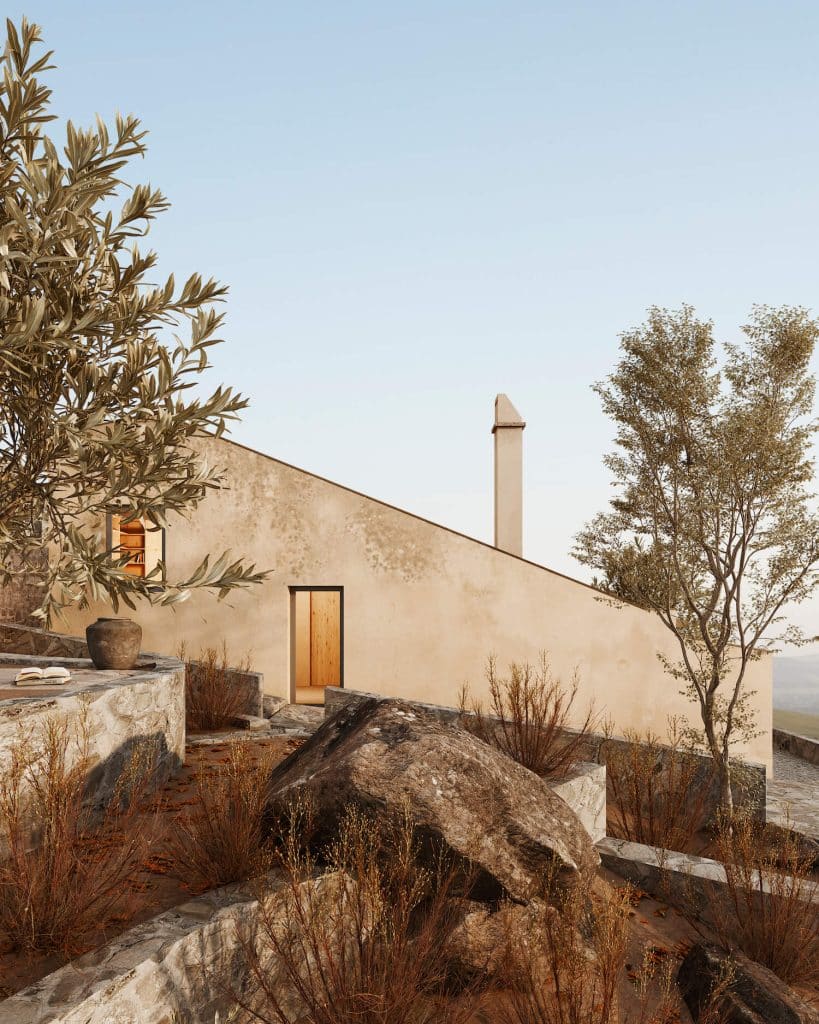 Inca Hernandez spearheads the design team, working in close collaboration with talented individuals such as Gabriela Llovera, Scarlett Diaz, and Luis Enrique Vargas. The construction team, led by Equipa d' Obras, skillfully executes the intricate renovation process. To bring the vision to life, Studio Navarro provides stunning visualizations, enabling a glimpse into the harmonious fusion of cultures and nature that will be embodied by Casa Cabana.
Casa Cabana stands as an emblem of cultural exchange and a testament to the enduring power of memories. It embodies the dreams and aspirations of a couple seeking solace and harmony in their twilight years. As the project progresses, this exceptional restoration and renovation endeavor will transform the once-abandoned cabin into a sanctuary that embraces nature, time, and the cherished experiences that have shaped the lives of its occupants.