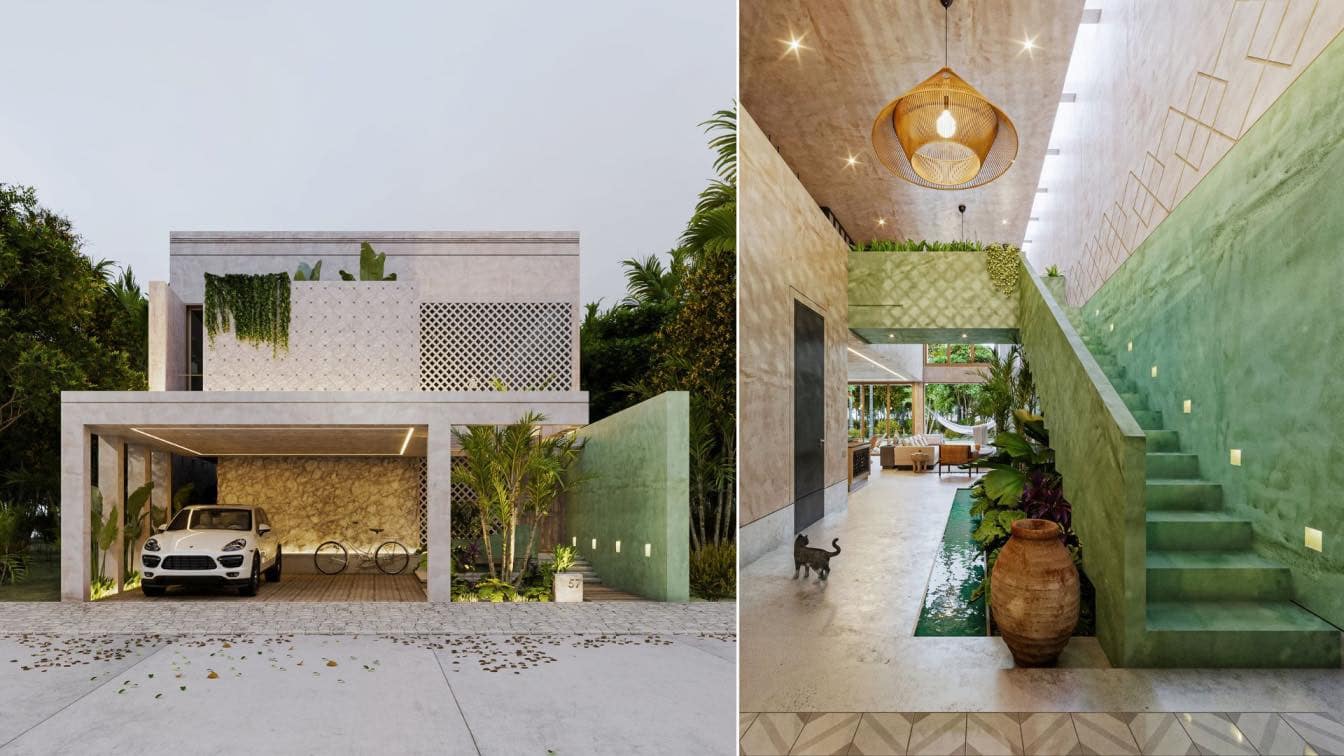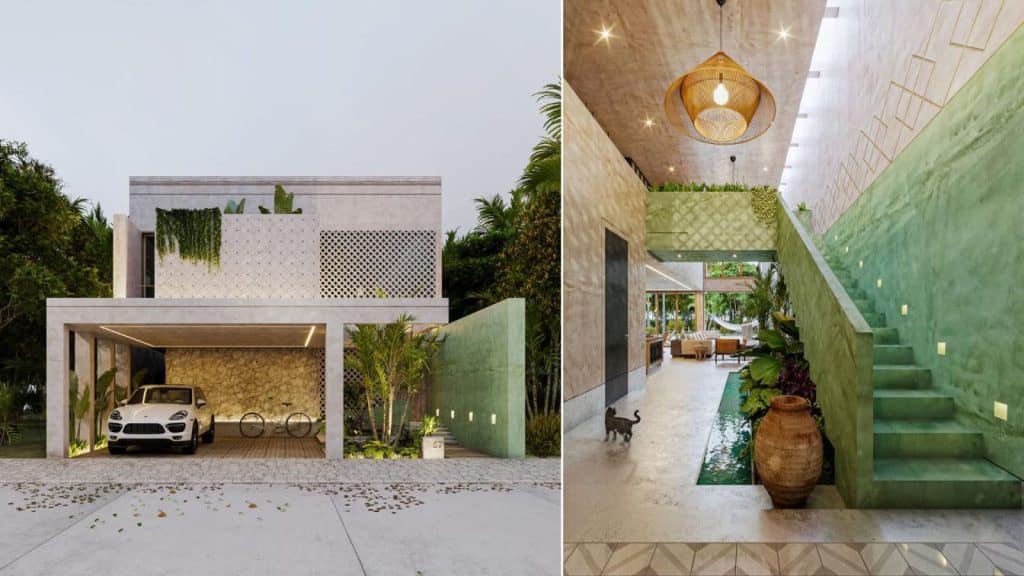 Casa Canamayté , designed by architect KAMA Taller, is a remarkable residential project located in Merida, Yucatan, Mexico. Completed in 2022, the house embodies the essence of Yucatecan culture while incorporating contemporary architectural elements. The design team, led by principal architect Armando Aguilar, sought to reinterpret cultural and architectural elements unique to the region, resulting in a captivating synthesis of tradition and modernity.
The project takes its name from the "Yucatecan rattle" a sacred snake endemic to Mexico. The Mayans discovered a figure in its skin known as Canamayté, which became a pattern and repetitive element within the house. Casa Canamayté pays homage to this cultural symbol by incorporating it into its design.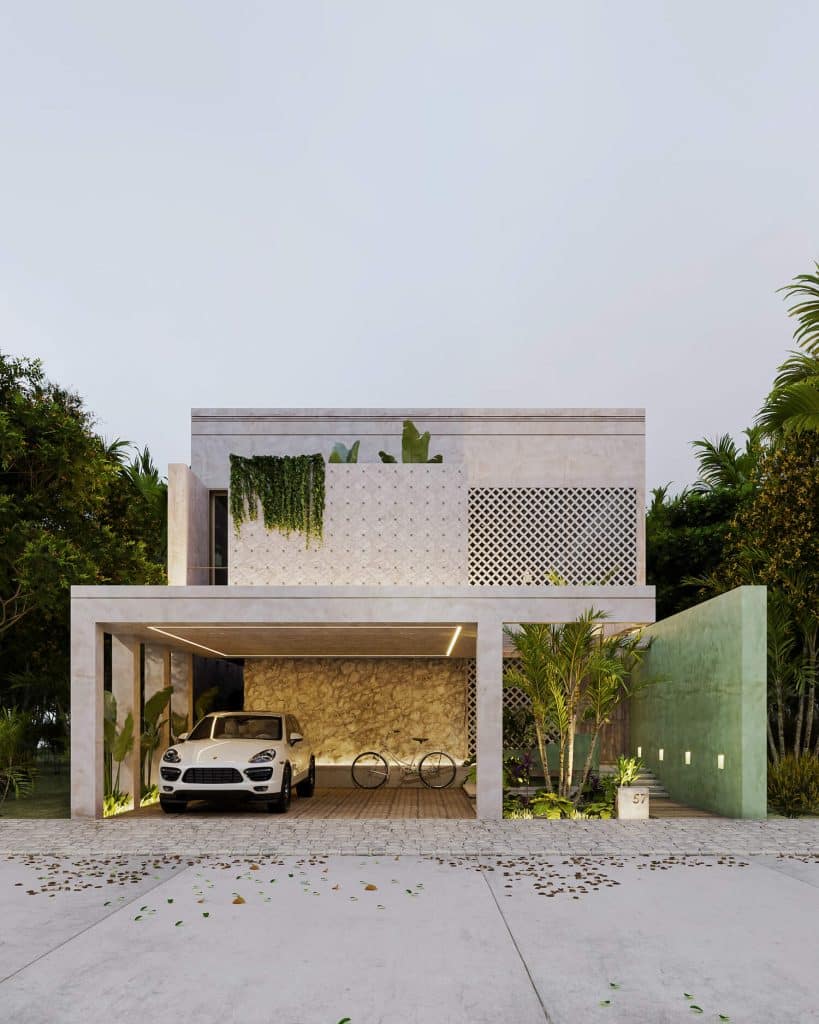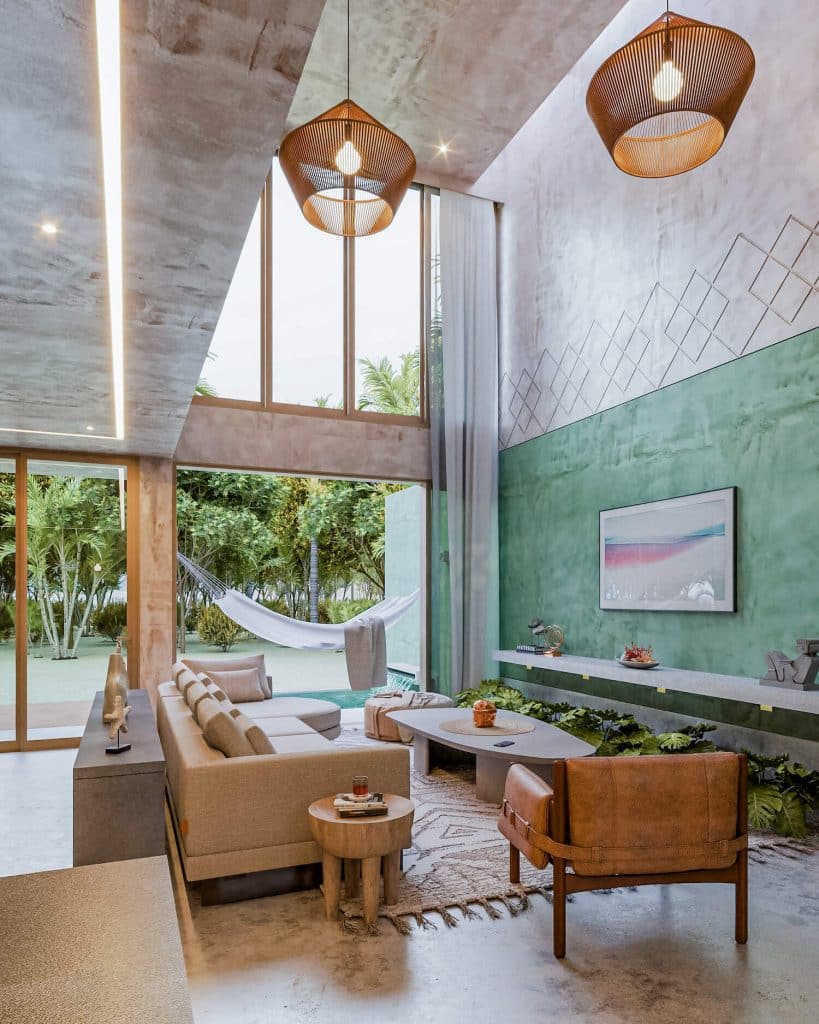 Inspired by the ornamental elements found in colonial houses of downtown Mérida, the residence features intricate moldings that add a touch of elegance. Additionally, the lattice work draws inspiration from Mayan pyramids, adding a sense of mystique and connection to ancient traditions.
The use of characteristic finishes such as "chukúm" in various tones further reinforces the regional identity of the house. Upon entering Casa Canamayté, visitors are greeted by a double-height space that serves as a central distributor. Taking center stage is a Mayan green-colored staircase, symbolizing the sacred snake.
This staircase serves as the first point of contact with the residence, immediately immersing guests in the fusion of culture and architecture. The house also boasts a large interior garden that stretches throughout the space, seamlessly connecting nature, geometry, and architecture. This captivating setting enhances the overall ambiance of the project.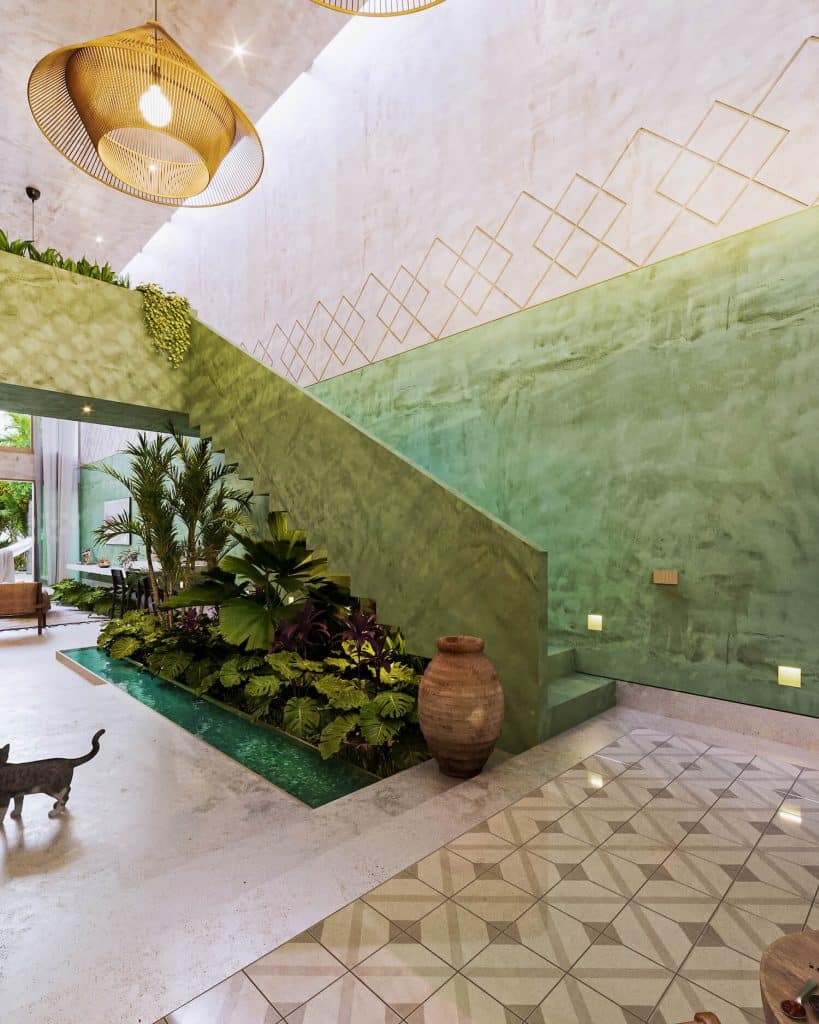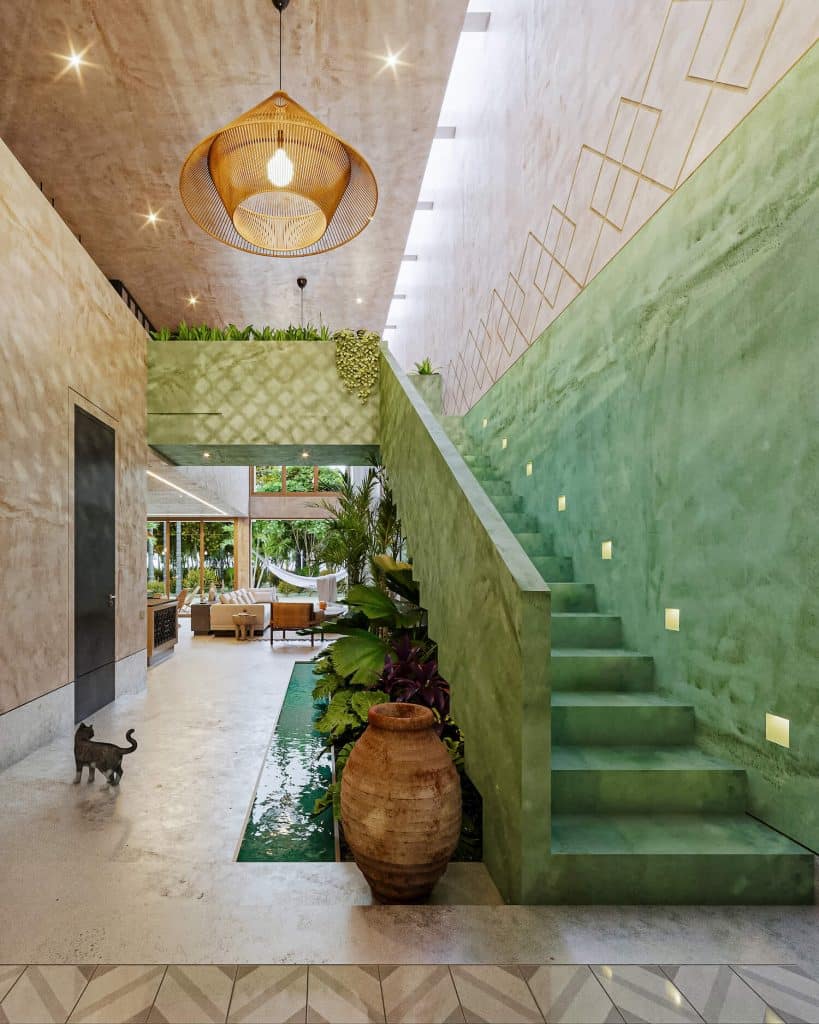 To bring Casa Canamayté to life, KAMA Taller de Arquitectura collaborated with esteemed professionals. Horacio Garcia, a civil engineer, and Jose Balderrama, a structural engineer, provided their expertise to ensure the structural integrity of the design. The visualization of the project was executed by the talented team at KAMA Taller de Arquitectura.
Casa Canamayté stands as a testament to the ingenuity and creativity of KAMA Taller de Arquitectura. By seamlessly blending elements of Yucatecan culture with contemporary design, the project creates a harmonious living environment.
The house not only pays homage to the region's rich heritage but also offers a unique and captivating residential experience. Casa Canamayté exemplifies the power of architecture to reinterpret tradition and create spaces that celebrate cultural identity.