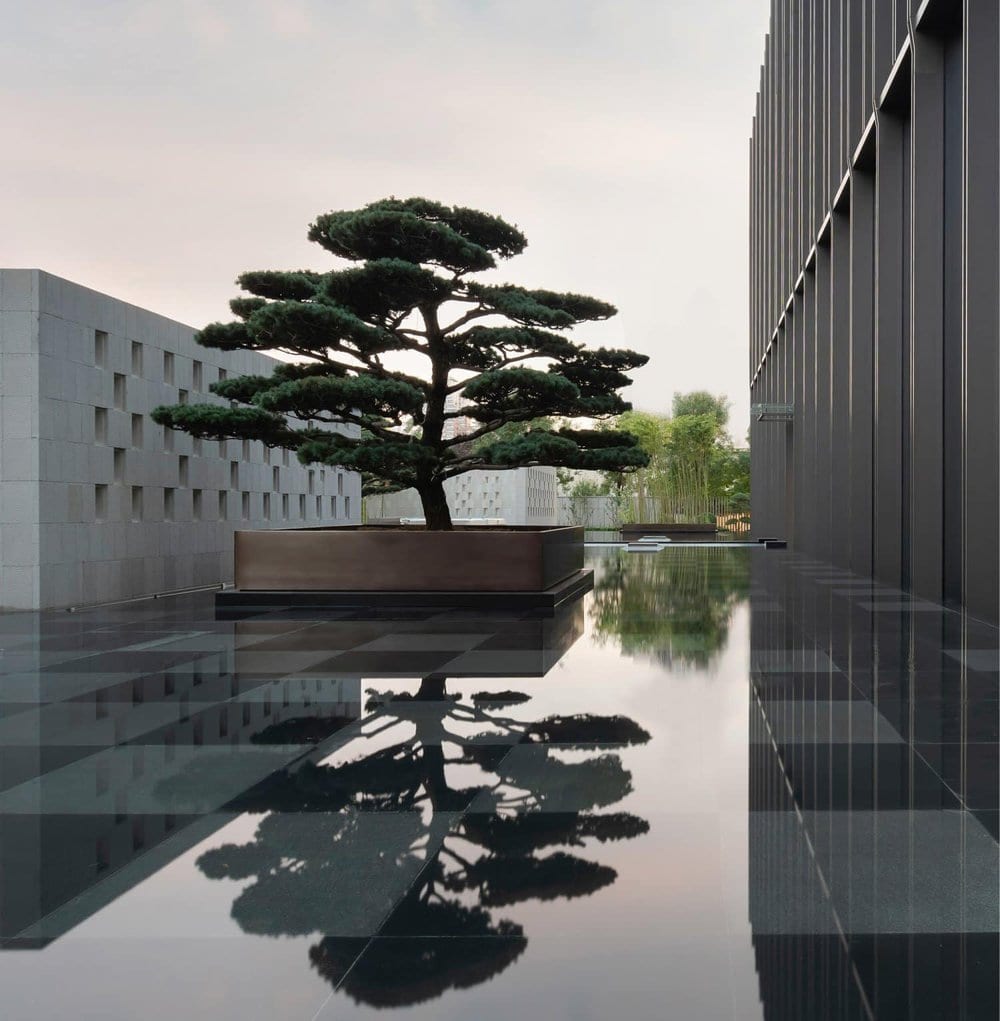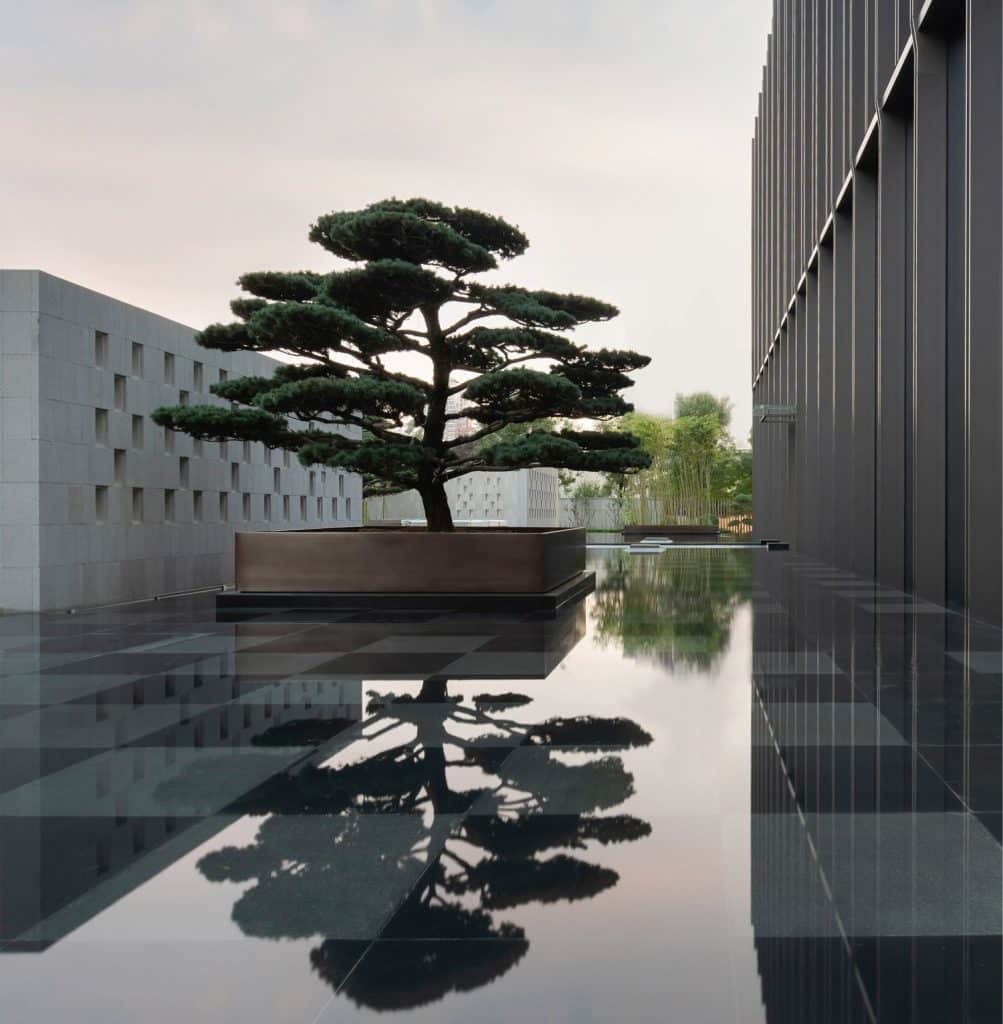 Situated at the land of rich cultural heritage, HUALUXE Xi'an Hi-Tech Zone is HUALUXE's first hotel in West China.
Chang'an, today is known as Xi'an, is a world-famous ancient capital and one of the birthplaces of Chinese and Oriental civilization. It used to be the capital of 13 ancient Chinese dynasties and was especially flourishing at the apex of Tang dynasty. Back then, the imperial palace complex was magnificent and splendid featuring connected roofs, spectacular structures, and exquisite decorations, making it a paradise on Earth. Though later having undergone vicissitudes for several hundred years, the ancient capital is still worshiped for its past grandeur.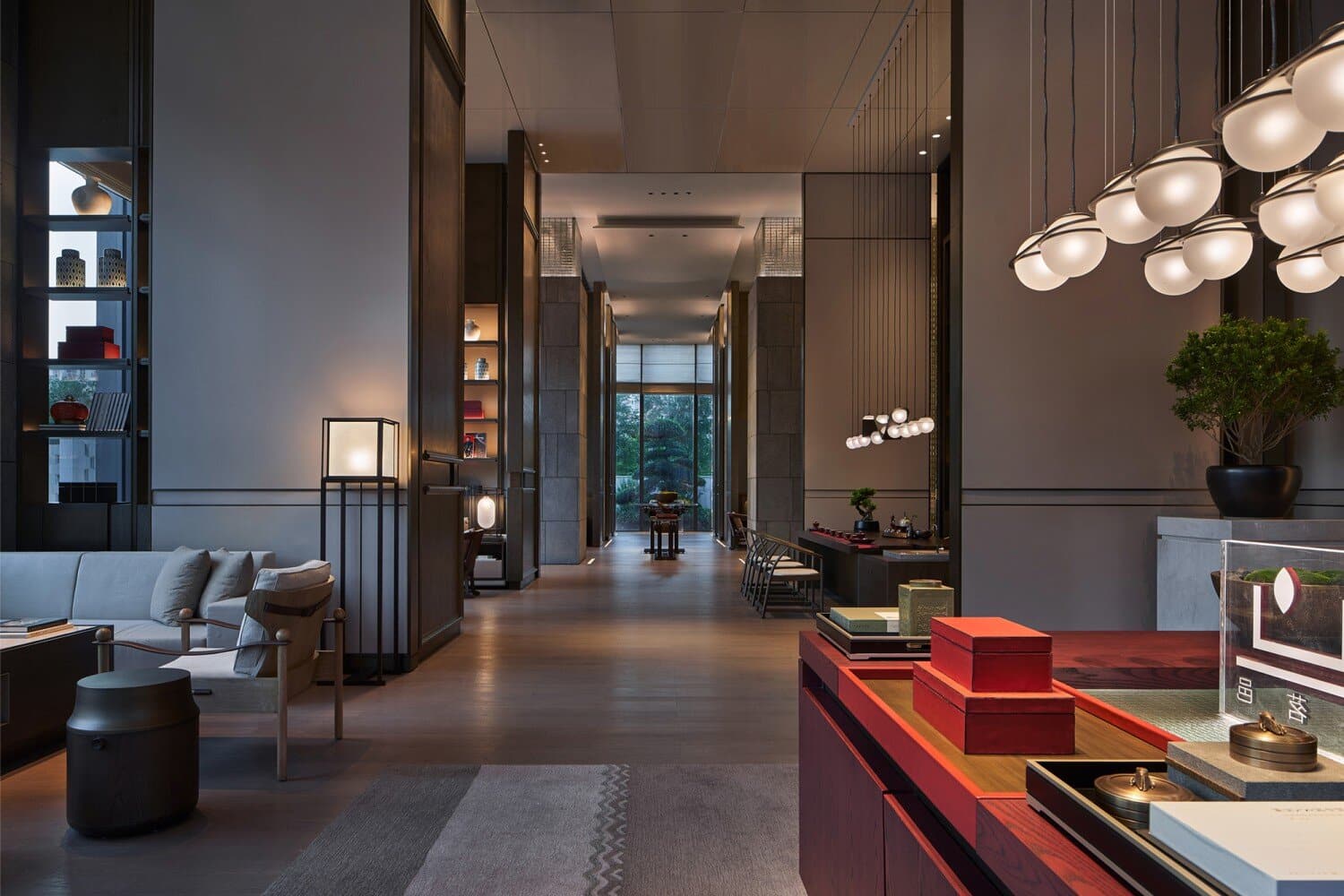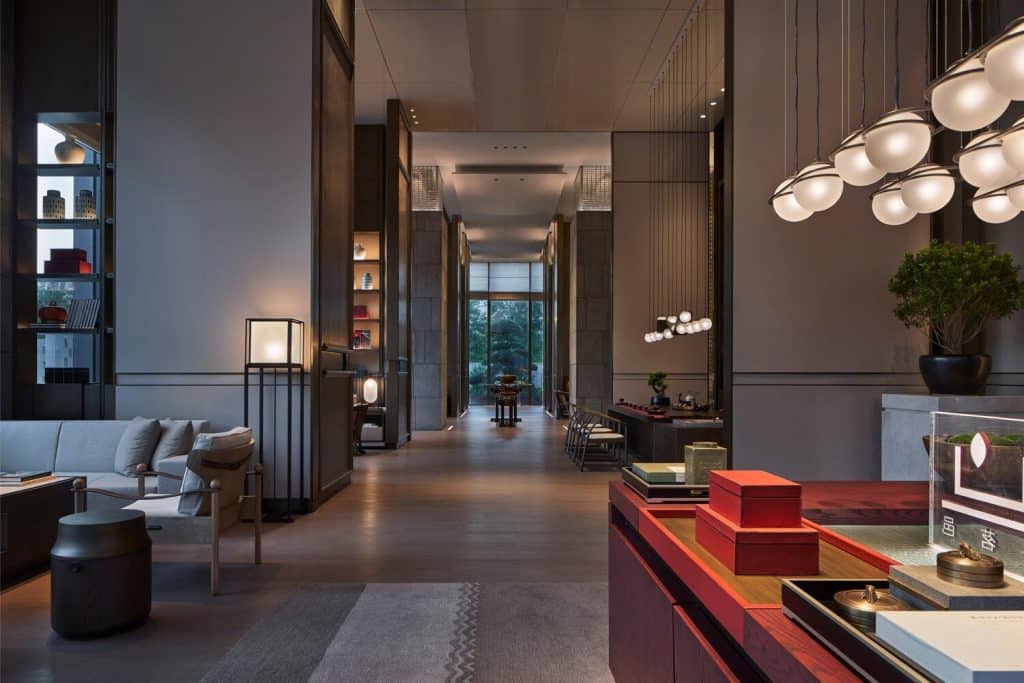 The Chinese philosophy of Zhongyong was frequently applied to traditional architectures, which was embodied in the symmetric layout. Peace and order represent an ideal city. CCD interprets the aesthetic of symmetry and order through modern approaches and incorporates Chinese etiquette and philosophy into spaces in a subtle way, which allows the guests to immerse themselves in the wisdom of Chinese civilization.
The hotel entrance is secluded and keeps a low profile, with a vigorous upright pine tree welcoming the guests. Following the dim light and wandering along scattered gray hollowed-out stone walls that close off the hustle and bustle of the city, silent pine trees, lush bamboo groves, and transparent glass bricks, the guests can have a fantastic experience of exploring a garden with an intricate spatial pattern. This enables them to obtain inner peace without stepping out of the city and to indulge in exploring the city of etiquette behind it.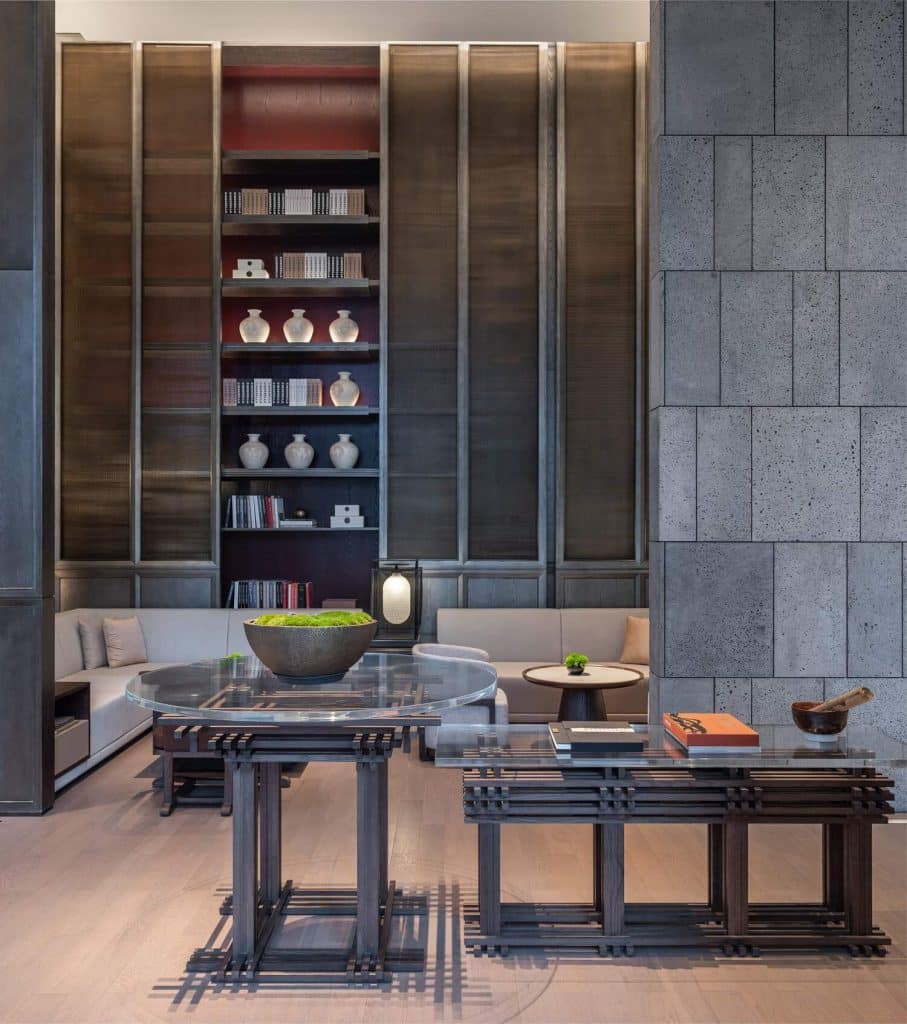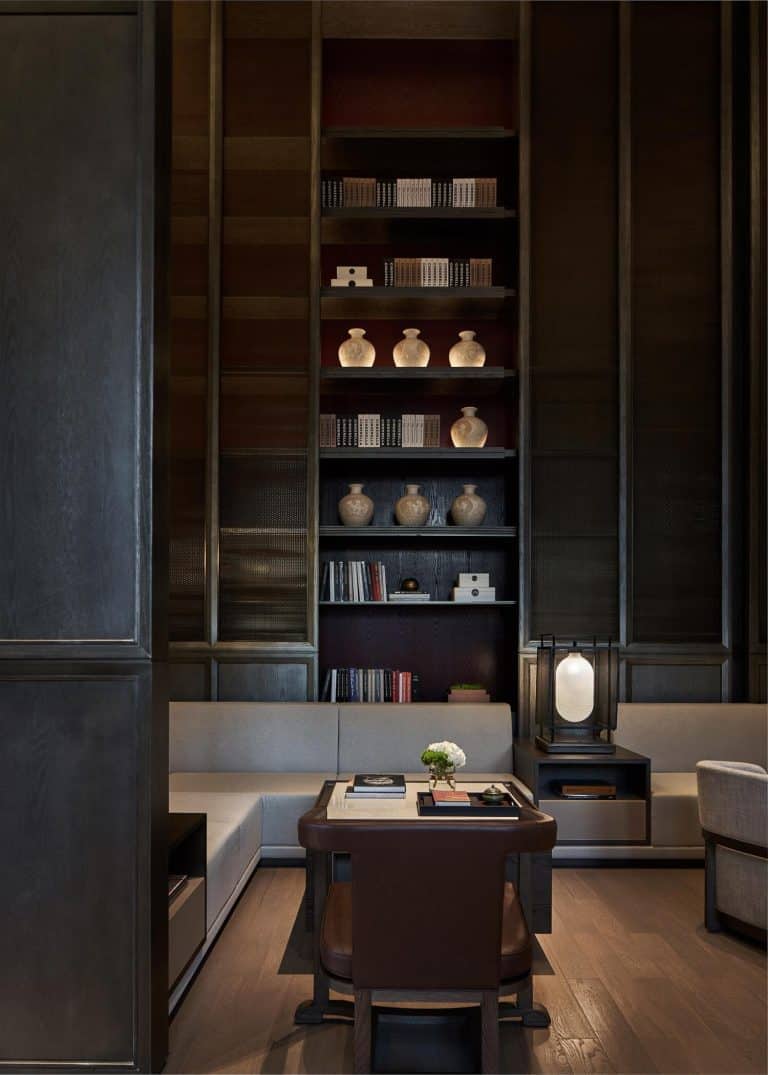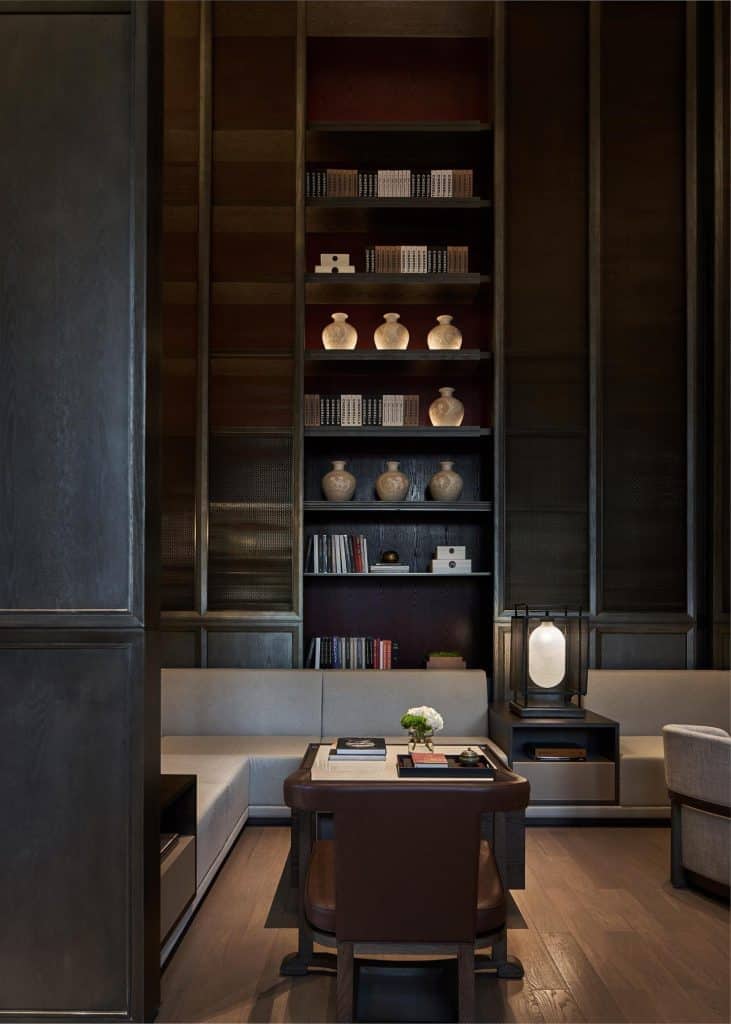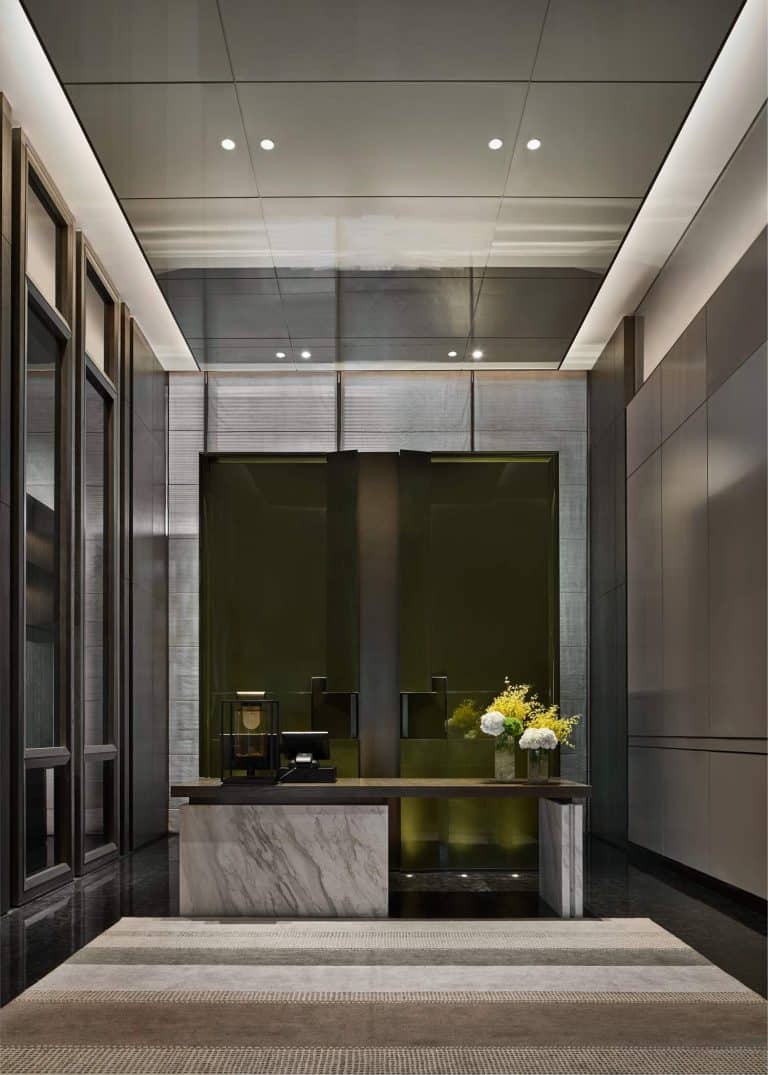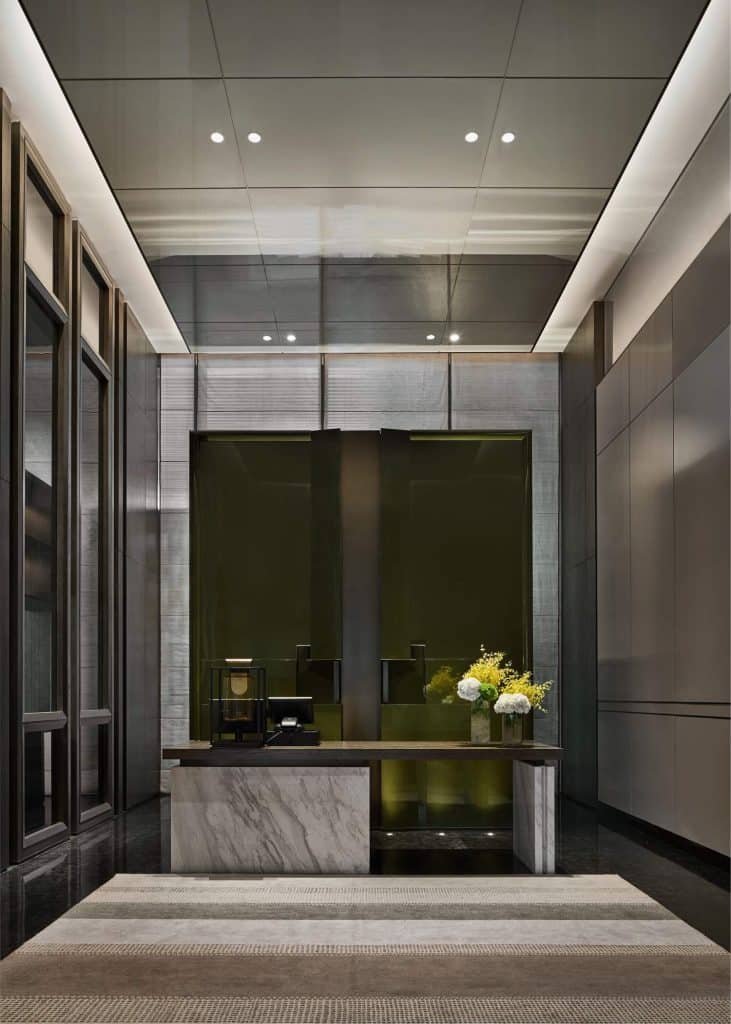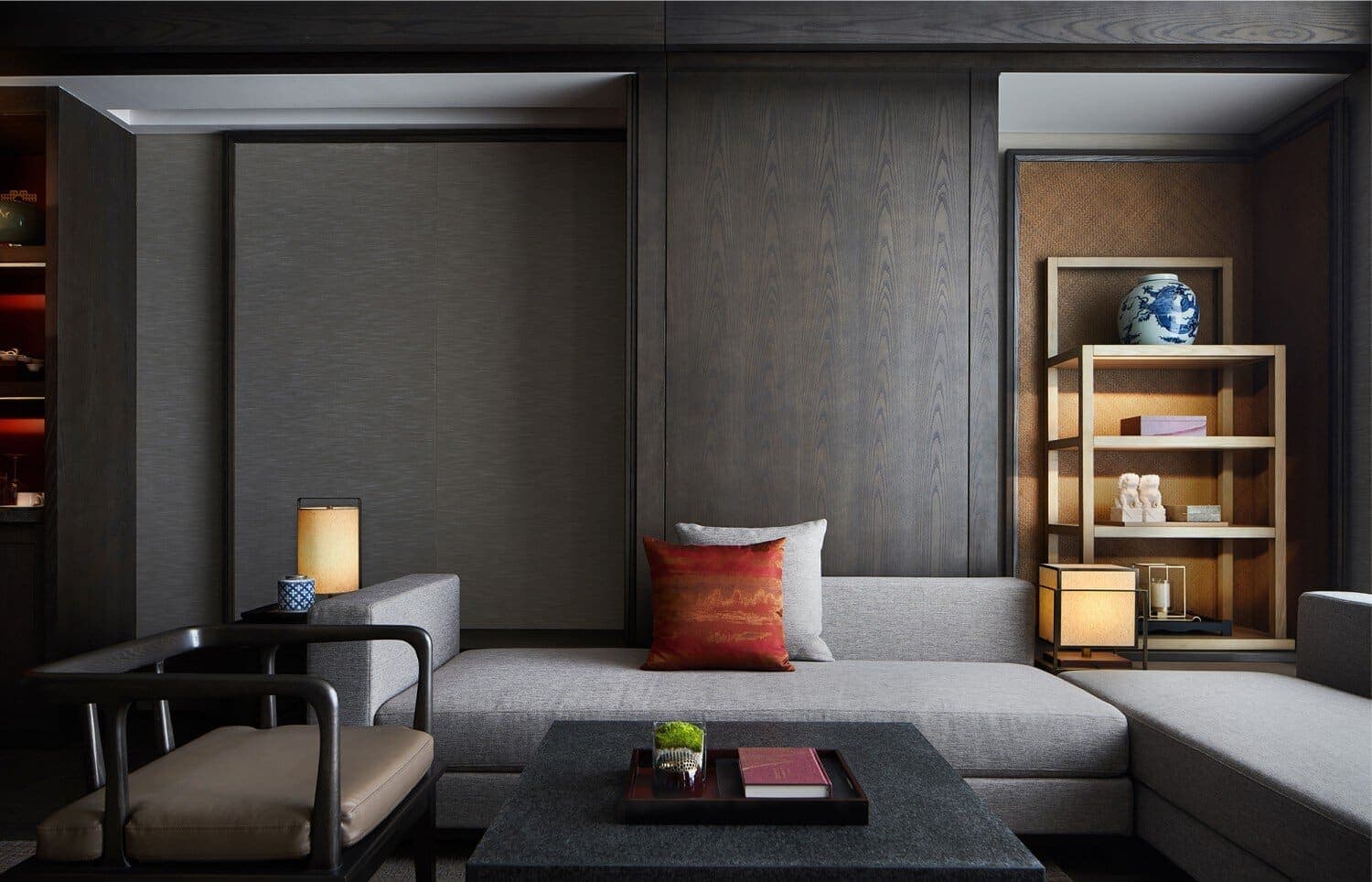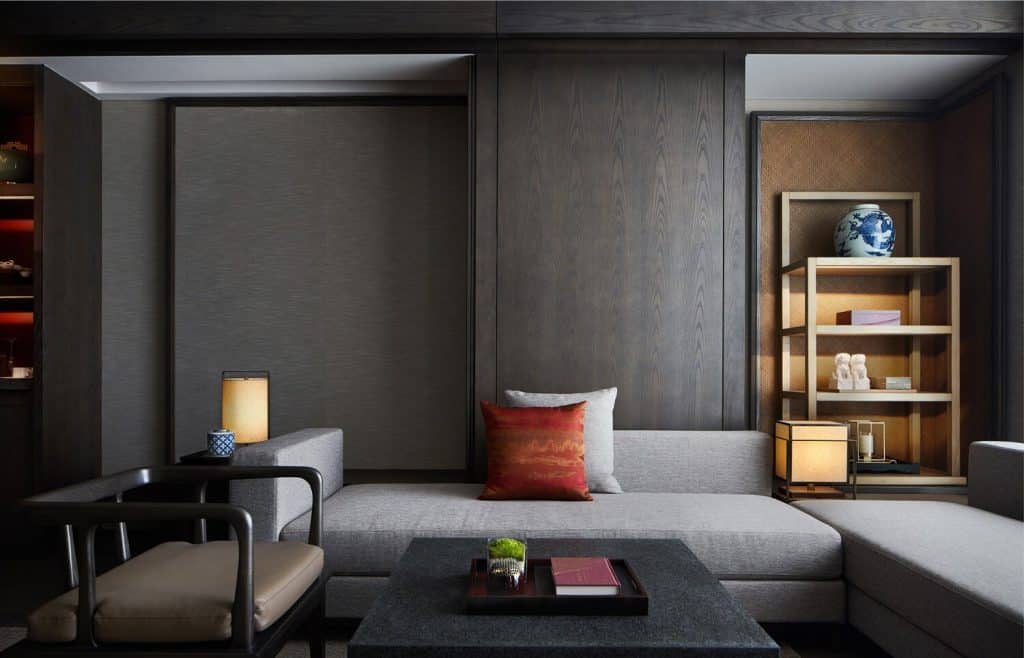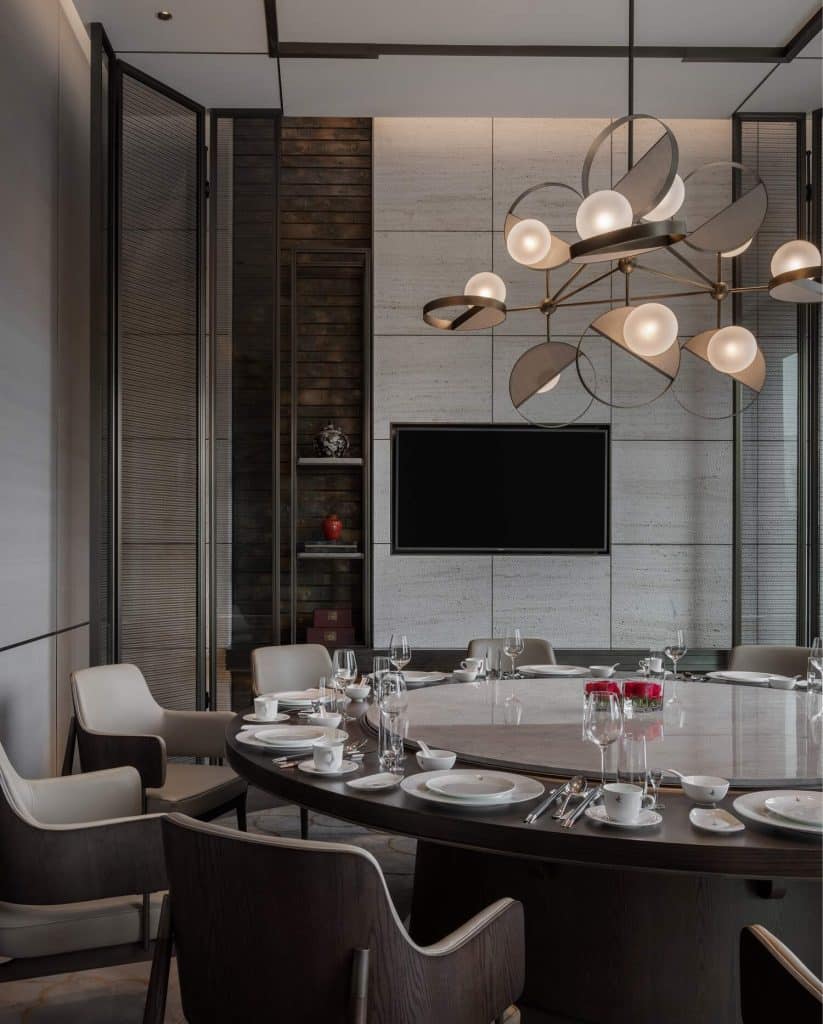 INFORMATION
Photography by Qiu Xin & Zhu Hai with courtesy of CCD