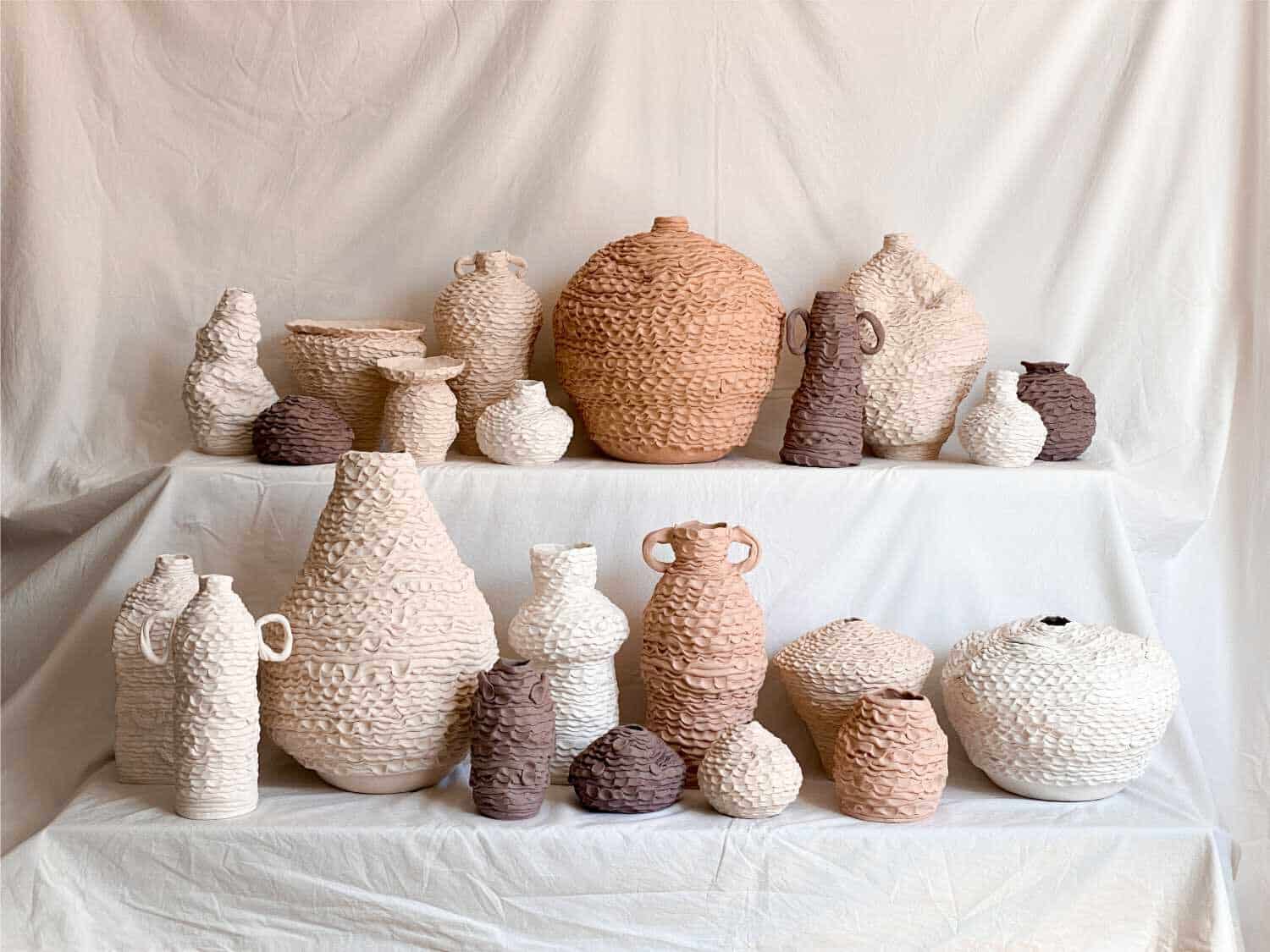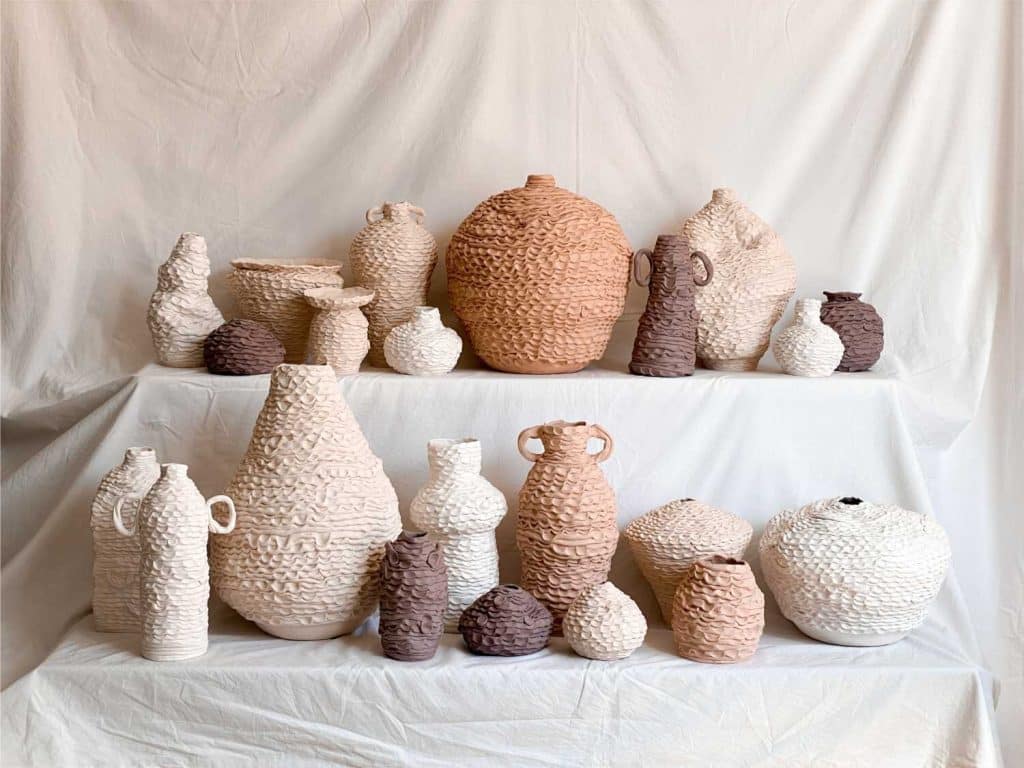 I am a ceramic artist living and working in Cape Town South Africa.
I find sculpting in clay to be incredibly restorative – it's meditative and calms my mind. The body of work that I am currently building is a collection of vessels and series of heads. These unique handmade objects come together to create a motley crew of outcasts. I really enjoy the texture and spend a lot of time exploring the textural possibilities of clay. The crinkle technique I often use came about while playing around with different textures and ways of building. I really love natural textures and earthy colors so I generally leave the clay raw unglazed.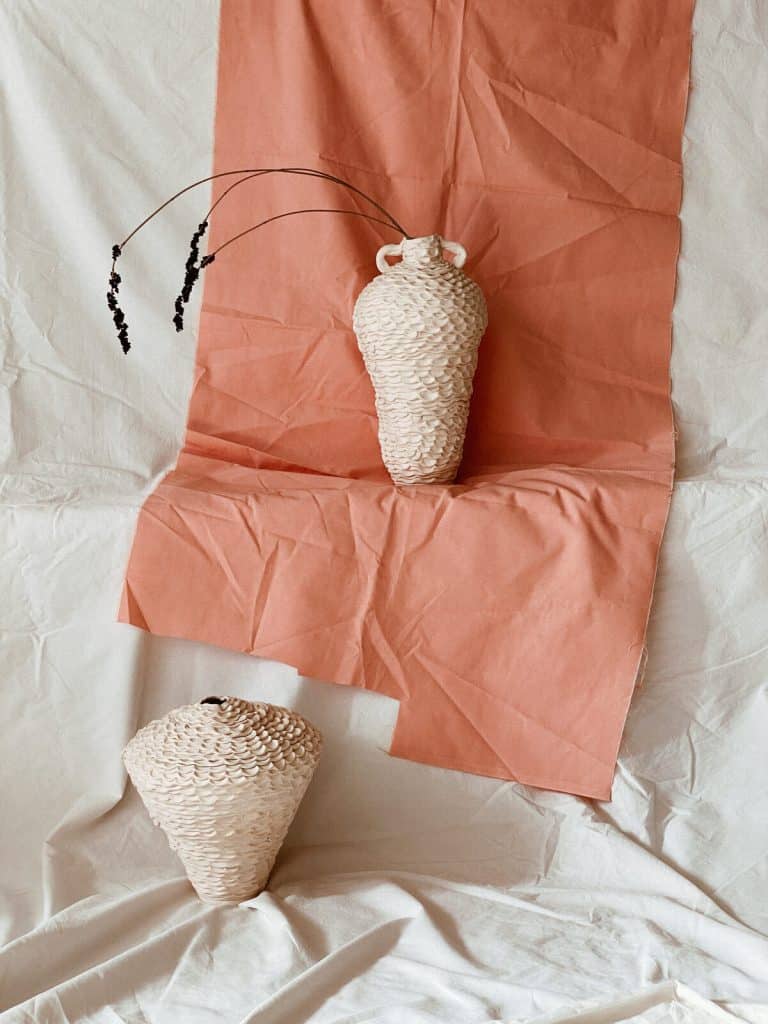 For the vessels, I sculpt using a basic hand-building technique called coil construction and I use stoneware and earthenware clay. I love fluid, organic shapes and I enjoy working with the clay to create a wide range of oozing vessels. I see each piece kind of like a human body with a unique shape, size, and color, riddled with blemishes and imperfections. The heads are a great source of joy to me. Sometimes they are based on characters I see roaming around in my neighborhood and other times I sketch out a face or feeling I have in mind but they always end up doing their own thing when I sculpt them. There is inevitably an element of tragedy that emerges. They are so sweet and so sad at the same time. This body of work should be complete in a couple of months.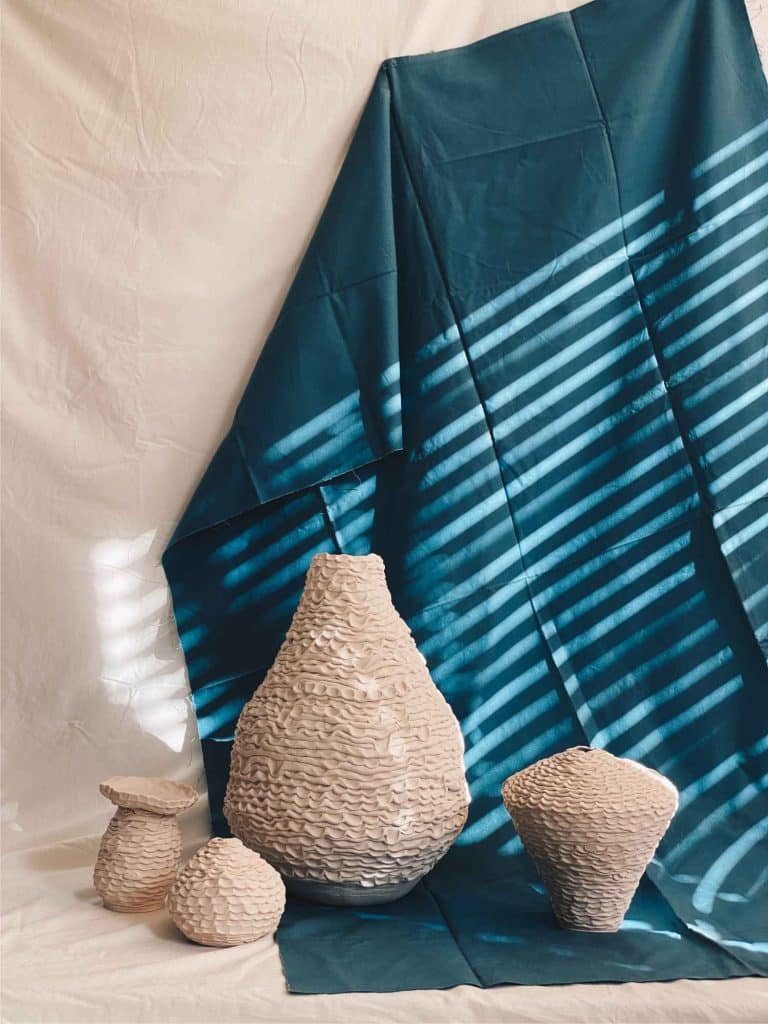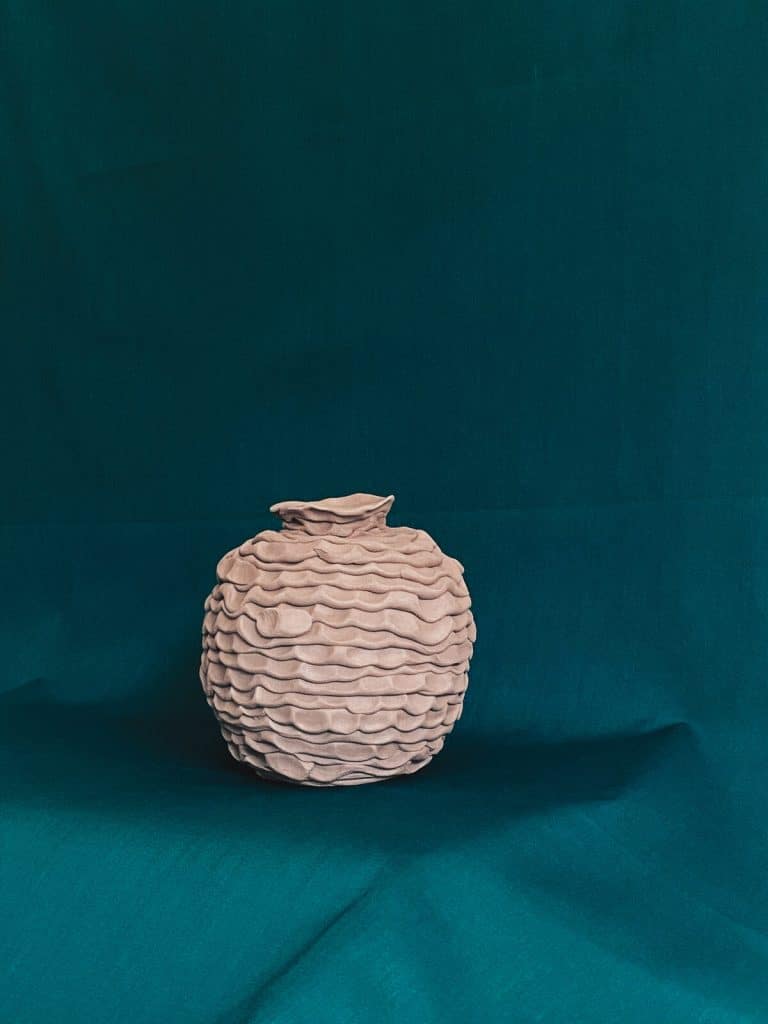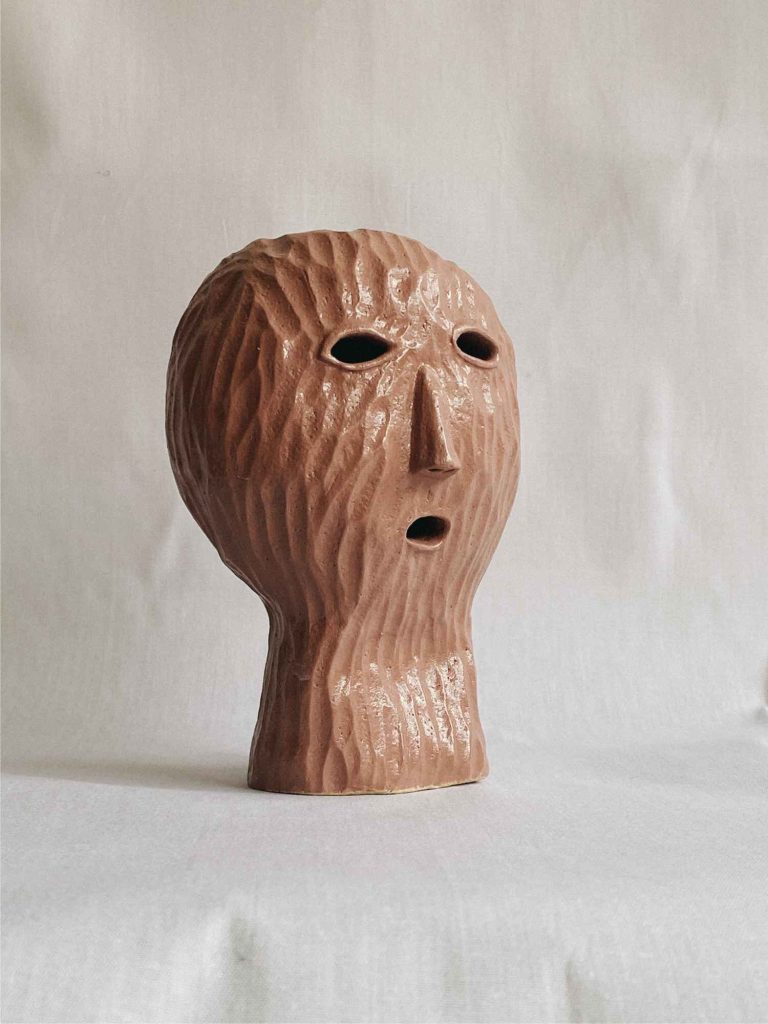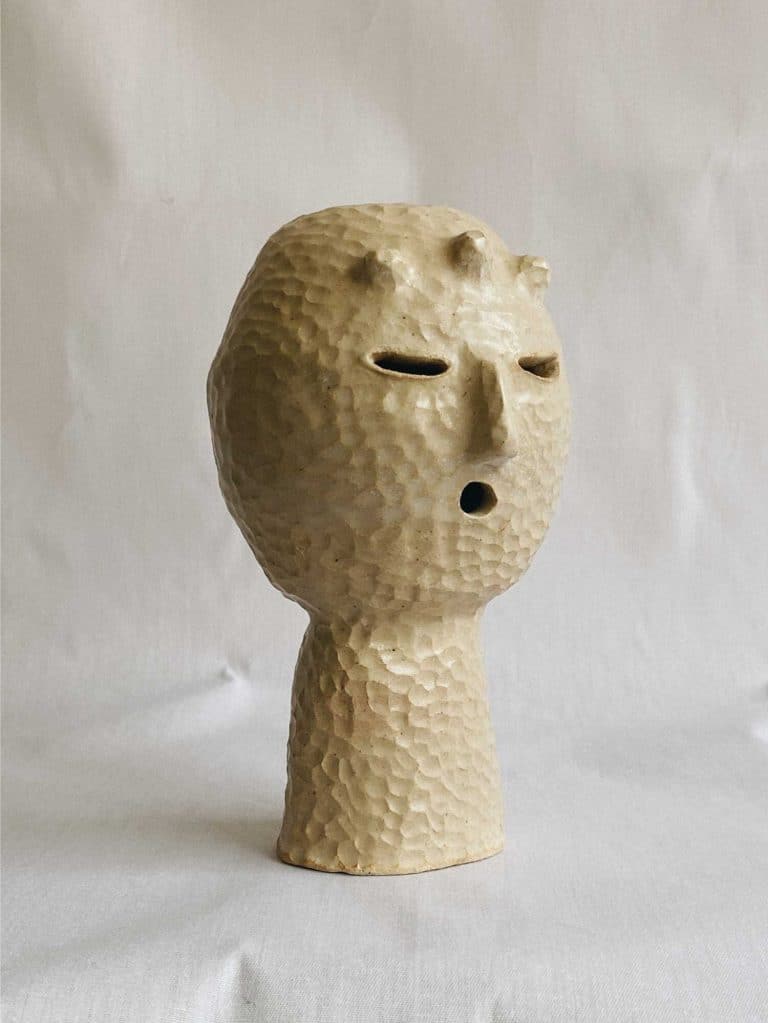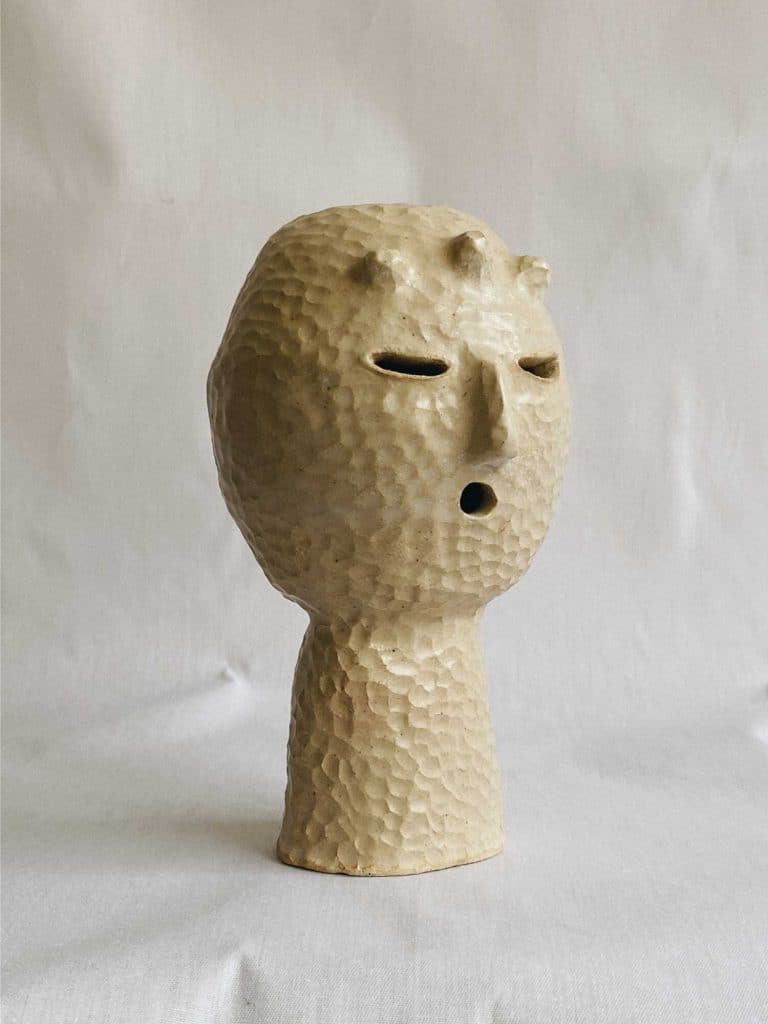 INFORMATION
All images with courtesy of Ceri Muller