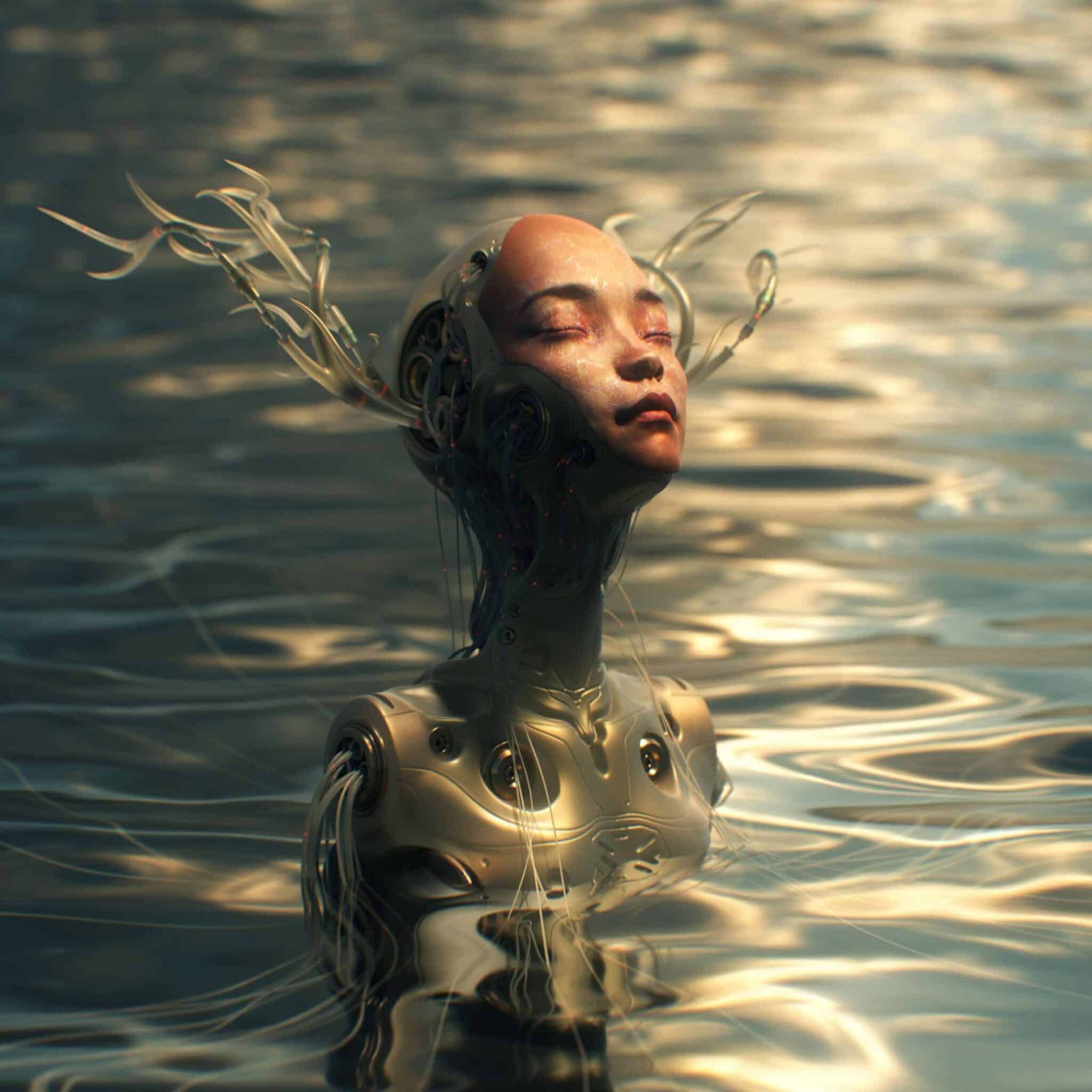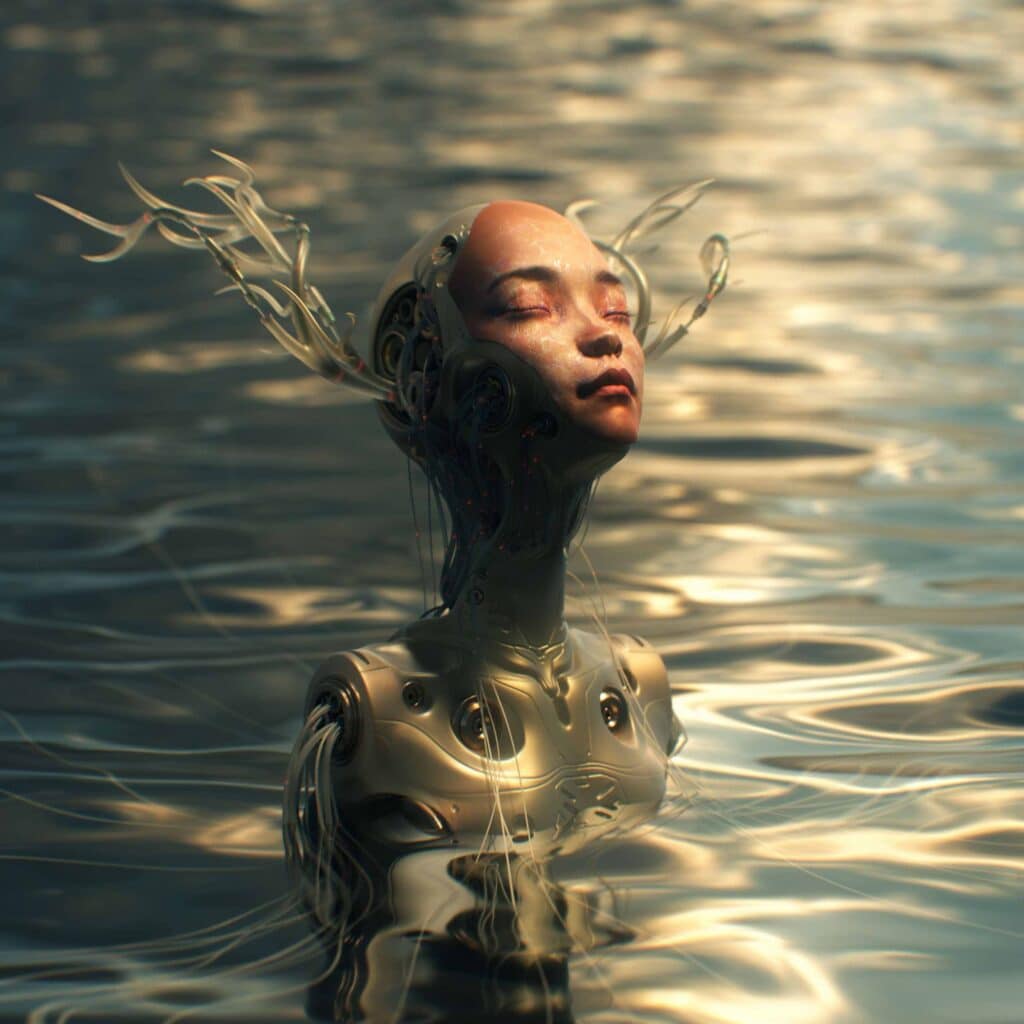 PLEASE INTRODUCE YOURSELF
My name is Chris Bjerre and I'm a Korean-born, Danish artist living in San Francisco. For the past 15 years, I have been working in the motion design industry and have been fortunate to work across a variety of different mediums, including feature films, title sequences, game design, music videos, experiential design, and commercials.
HOW WOULD YOU BEST DESCRIBE YOUR STYLE?
My work often revolves around the intersection between humans and technology. Transformation and the contrast between two stages of evolution are frequently explored themes of mine. Stylistically my work is always evolving as I'm constantly learning, but it is always somewhat rooted in reality in order to convey and sell a hyperreality. I tend to use a minimal, maximalist approach, by constructing simple compositions that often reveal complex detail when you look a little closer.
HOW DID YOU GET INTO ART?
I have been drawing since before I could walk and always drew whatever was in my periphery. Throughout my childhood, I have made hundreds of pencil renditions of everything from The transformers to the Ninja Turtles. Over time, films became a big part of my life and as I matured artistically I sought to find a visual language that would lean on the cinematic expression. By happenstance, I landed a job as a Motion designer, without much animation knowledge or experience 15 years ago and I have been trying to learn and keep up ever since.
Visualizza questo post su Instagram
WHO OR WHAT ARE SOME OF YOUR MAJOR INFLUENCES?
Film was my first love and a lot of classic sci-fi from the 70's like Tarkovsky's Stalker and Solaris or Kubrick's "A space Odyssey: 2001" have had a huge impact on me. Both visually and thematically they still serve as a well of inspiration for the narratives I'd like to create. Other directors that were hugely influential when I was finding my visual identity are Wong Kar Wai, Mamoru Oshii, and Katsuhiro Otomo. It's hard to pick even a few as I'm inspired by so many things and so many people across many different mediums and industries. Fashion designers like Iris Van Herpen and Alexander McQueen or architects like Zaha Hadid are also frequent sources. Throughout my career I have been fortunate to work with some incredible talented people and among those are Michael Rigley and Toros Kose who I always look to for inspiration.
CAN YOU TELL US ABOUT YOUR WORKING PROCESS?
All projects start with a lot of sketching. I have lots of notebooks filled with bad pencil sketches and notes written down at random times. My phone is filled with notes from random bursts of inspiration. Some are very recent and some are many years old. I often revisit old notes which then become the source of new ideas or new knowledge can sometimes make old old scribbles make more sense. Once we are in 3d there's a lot of back and forth. Constantly iterating and attempting to improve what I'm creating. Creating 3d renders is mostly a process of elimination and comes down to the amount of time I have and what my skill set allows me to do on any given day.
Visualizza questo post su Instagram
WHAT MOTIVATES YOU TO CREATE?
Creating is an outlet that I'm fortunate to be able to make a living off, but I would still be creating even if there was no monetary compensation. We probably all have an urge to express our learned experiences in one way or another in order to process the lives we live. For some that is creating art. It is for me at least.
WHAT IS YOUR STUDIO LIKE?
My office is a simple room with a large table overpopulated with monitors, notebooks, and post-it notes.
WHAT ARE YOU CURRENTLY WORKING ON?
I'm working on a series called "The Neophytes" which is an ongoing series exploring a new breed of cybernetic beings and their evolution. It was originally meant to be a short film I wrote a few years ago, but I have now decided to make it into a series of vignettes instead.  Short films take a huge amount of time to produce, so now I can take things a little slower and properly build on this new mythology. Back in 2019, I was working on Apple's new show Foundation. And as an Asimov fan as well, it set a lot of thoughts in motion around the rise and falls of empires and the emergence or reemergence of ai. You can follow the progress here theneophytes.xyz.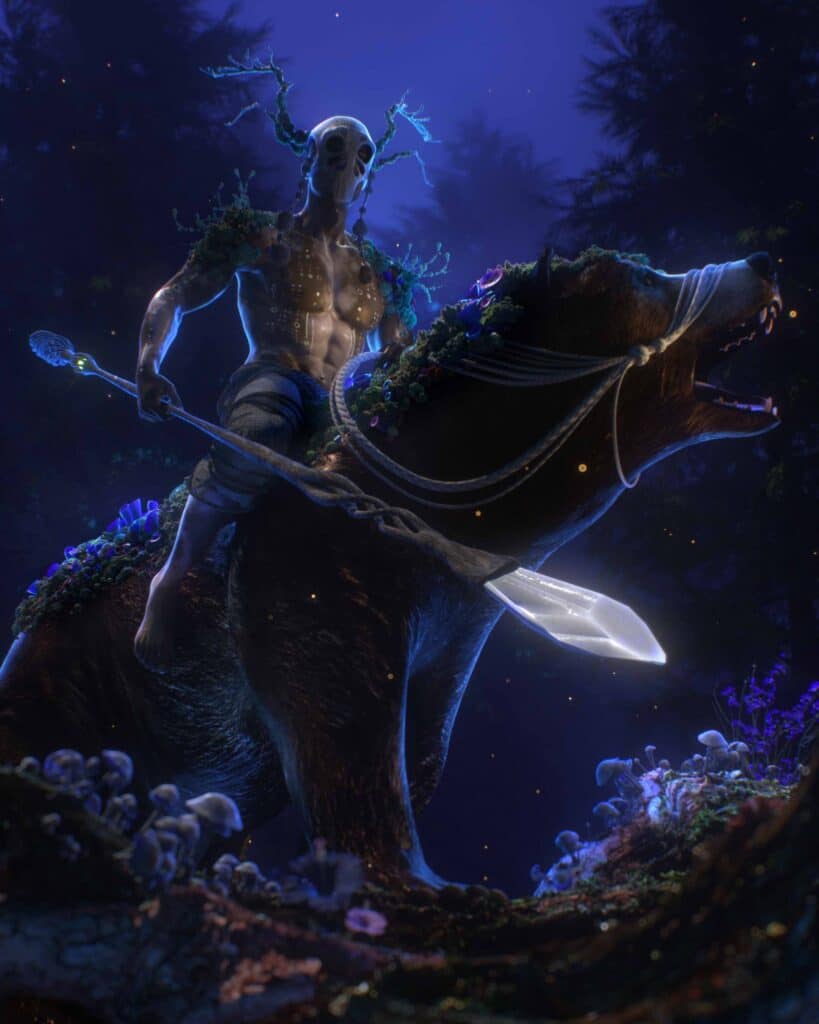 INFORMATION
Images with courtesy of Chris Bjerre