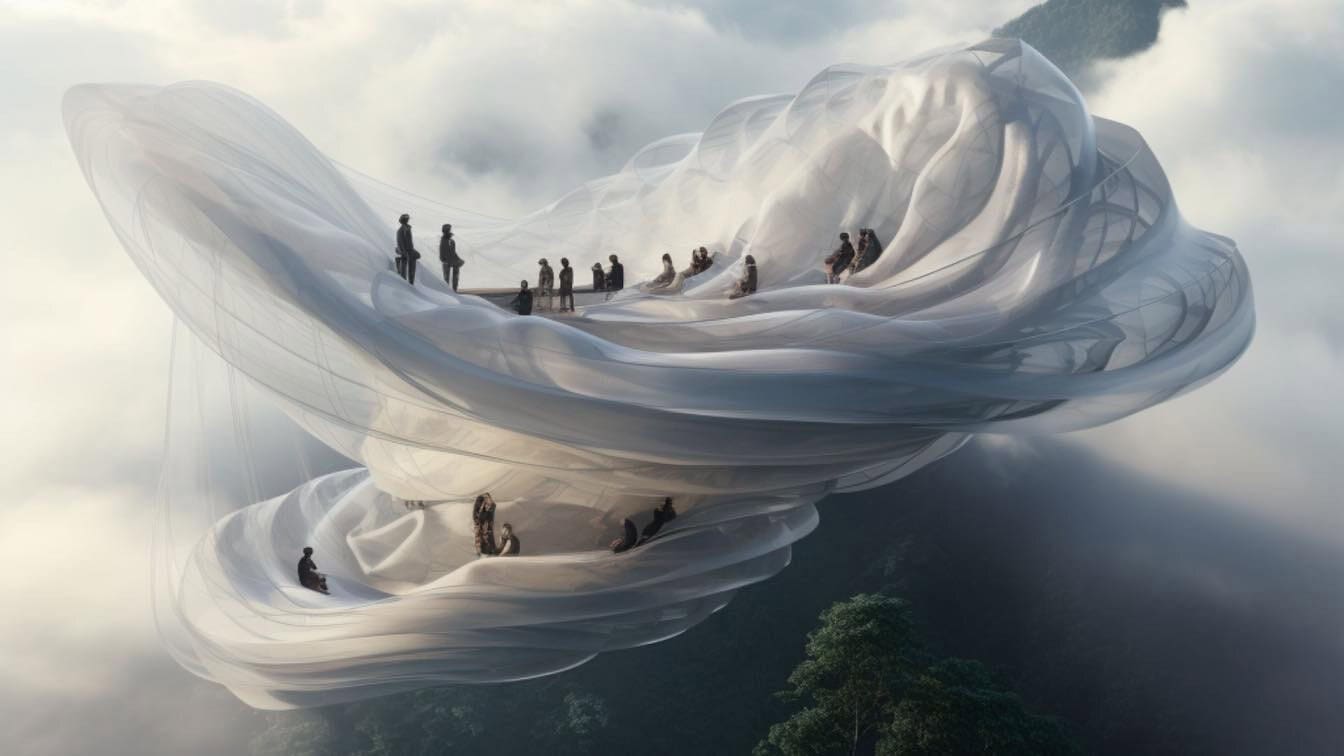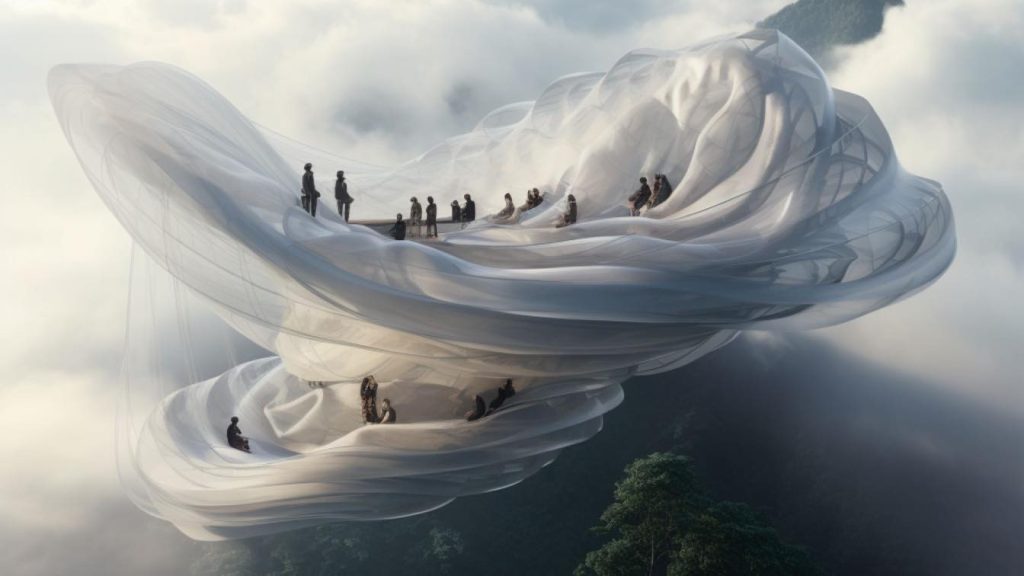 Cloudscape
Architect Klaudio Muca, leading the charge at Klaudio Muca Architecture, introduces "Cloudscape" – a visionary project that transforms conventional hot air balloons into dynamic, organic wonders. Utilizing the powerful combination of Mid journey and Photoshop AI, Muca envisions a future where the sky becomes a canvas for extraordinary architectural experiences.
Cloudscape is not just a design project; it is a series of bold explorations, a dynamic panorama of ethereal forms inspired by the wonders of the natural world. Departing from the traditional notion of hot air balloons, Muca infuses these aerial marvels with the delicate shapes of birds in flight, the majestic forms of marine creatures, the beauty of flowering plants, and the celestial bodies that grace the night sky.
At the core of Cloudscape lies a reconsideration of material and form. Muca seamlessly integrates cutting-edge technology and material science, blurring the lines between function and form. These visionary designs serve as open-ended propositions – visual provocations meant to inspire contemplation.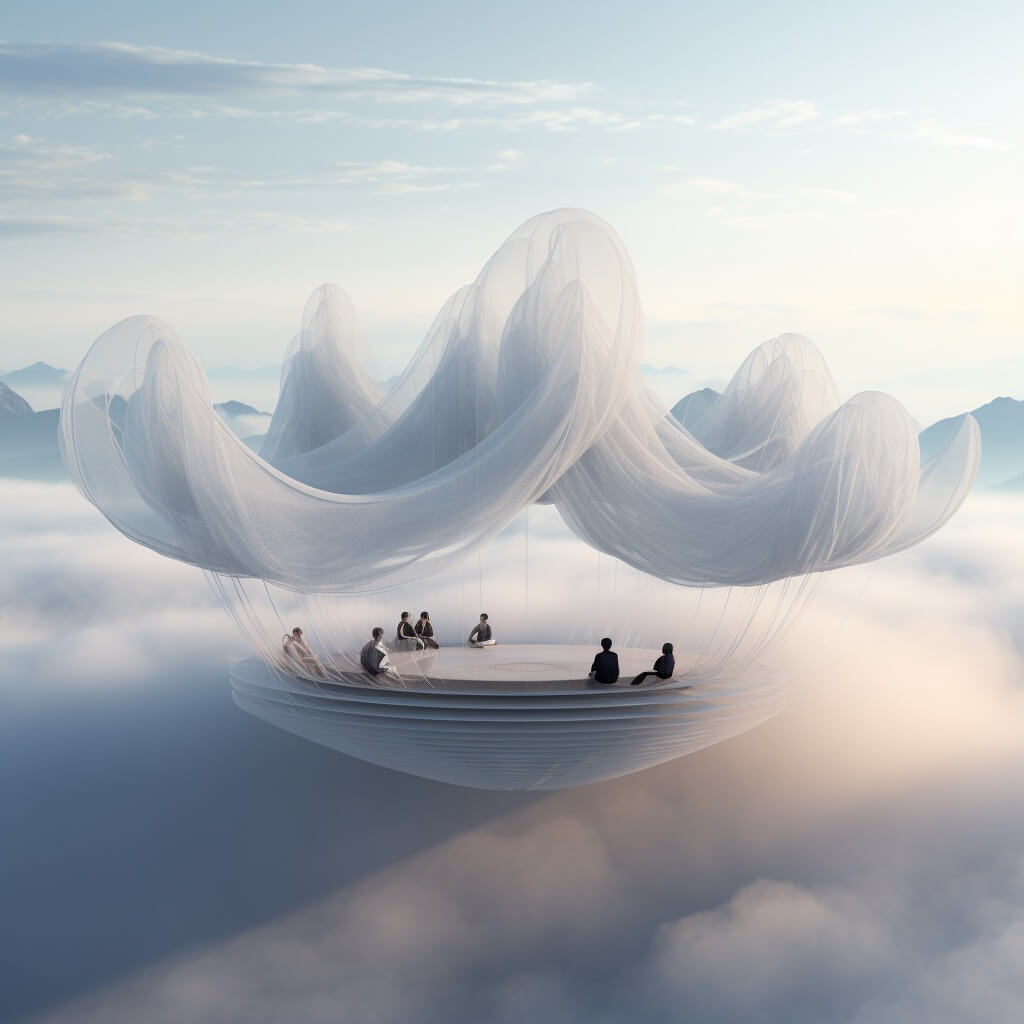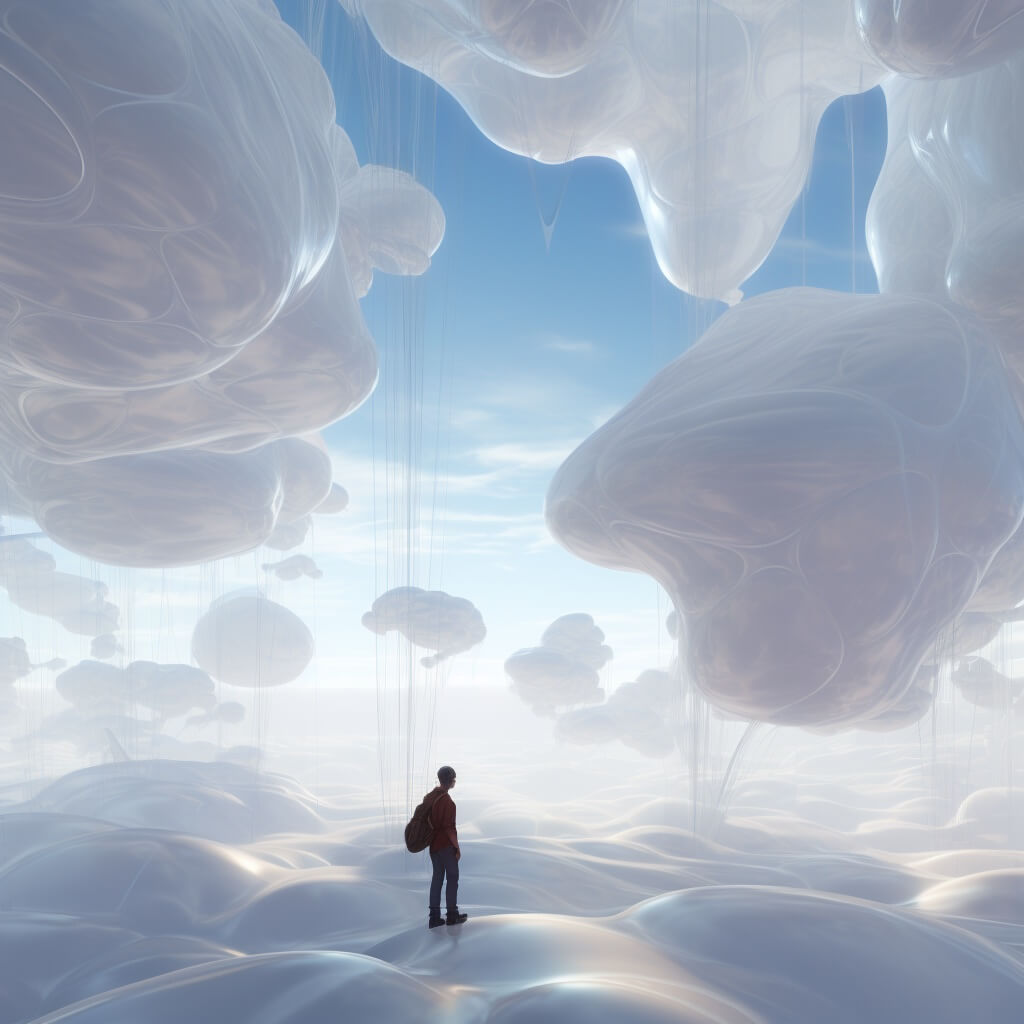 Cloudscape initiates a dialogue – an exploration that propels us to envision a future where aesthetics, emotion, and technology converge to craft extraordinary memories and sensations. Beyond mere architectural propositions, these designs symbolize the commencement of a journey into uncharted territories, inviting us to dream of a future waiting to be experienced.
This venture into the skies is an interrogation of established norms and a daring leap towards new horizons. Cloudscape encapsulates not only design ideas but dreams that manifest a future we yearn to explore. The sky, once perceived as a limit, now becomes a symbol – not of boundaries but of limitless possibilities.
Klaudio Muca beckons us to reimagine our relationship with the sky. It is not a limit but a beginning – a canvas where dreams unfold, powerful experiences are crafted, and everlasting memories are etched into the fabric of our existence.