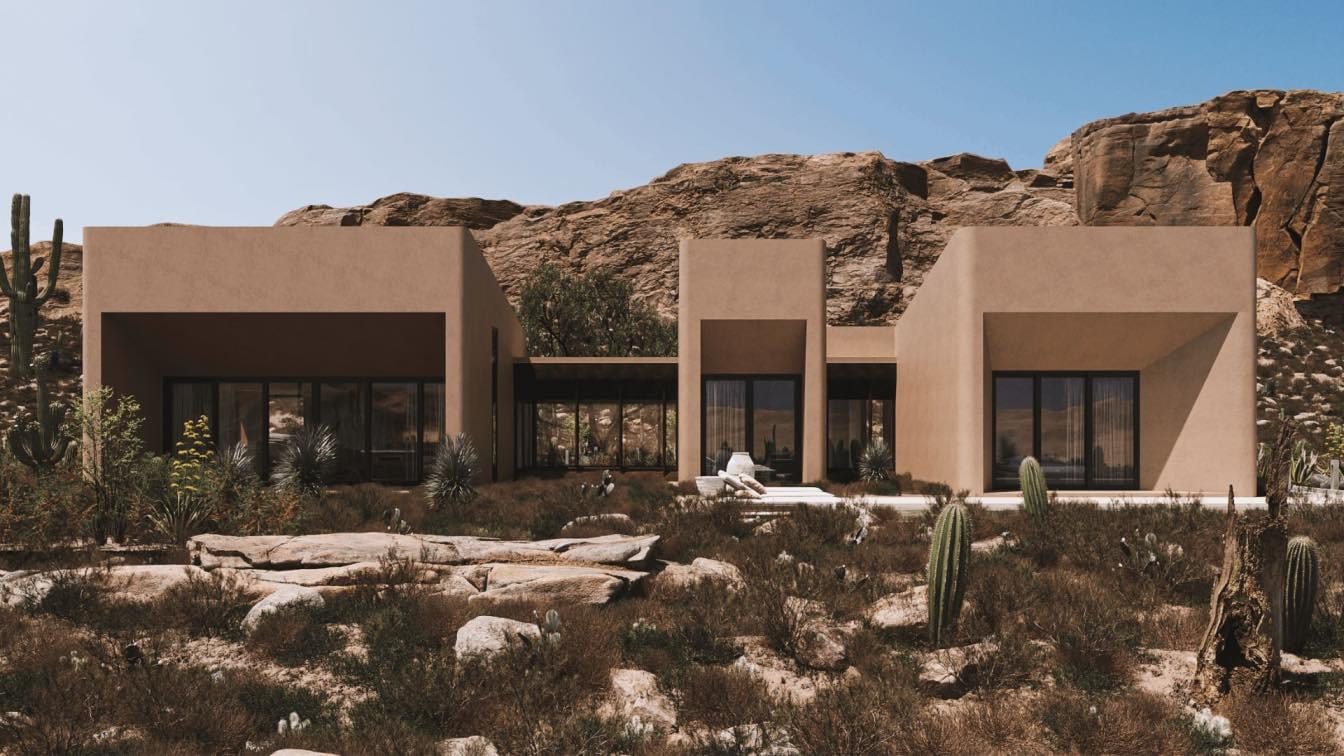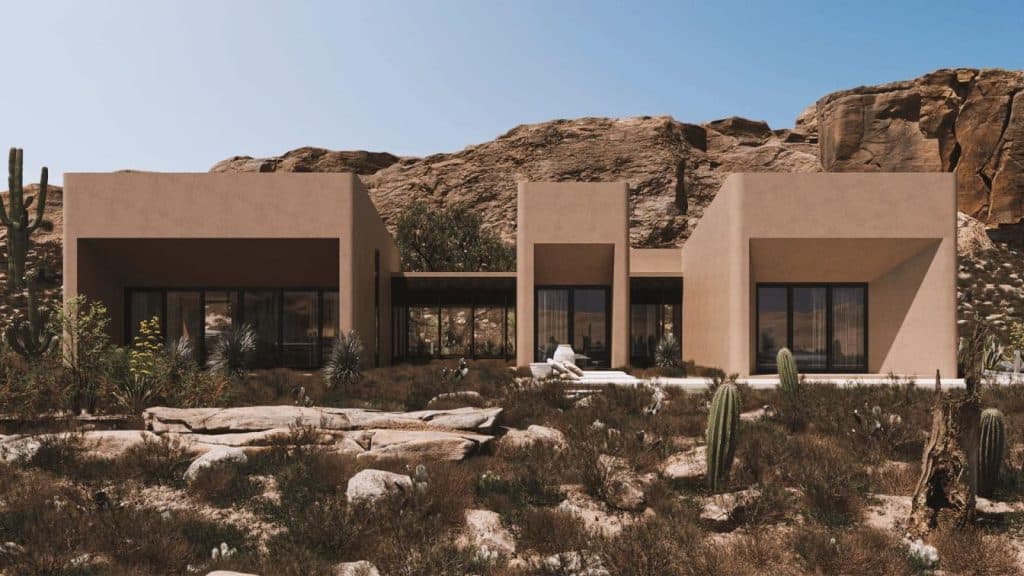 Çol House, a visionary project by Tina Tajaddod of TT Studio, draws inspiration from the stunning design in Puembo, Ecuador. Situated in the desert landscape, the project encapsulates the essence of desert living while embracing sustainable practices, particularly through the utilization of solar energy.
By reimagining shared housing, the house presents an innovative perspective that emphasizes familial living and interconnectedness of spaces, rather than focusing solely on architectural elements. Comprising a symbolic volumetric composition, this suburban oasis seamlessly blends with the surrounding environment, creating a harmonious relationship between each distinct space and its natural surroundings.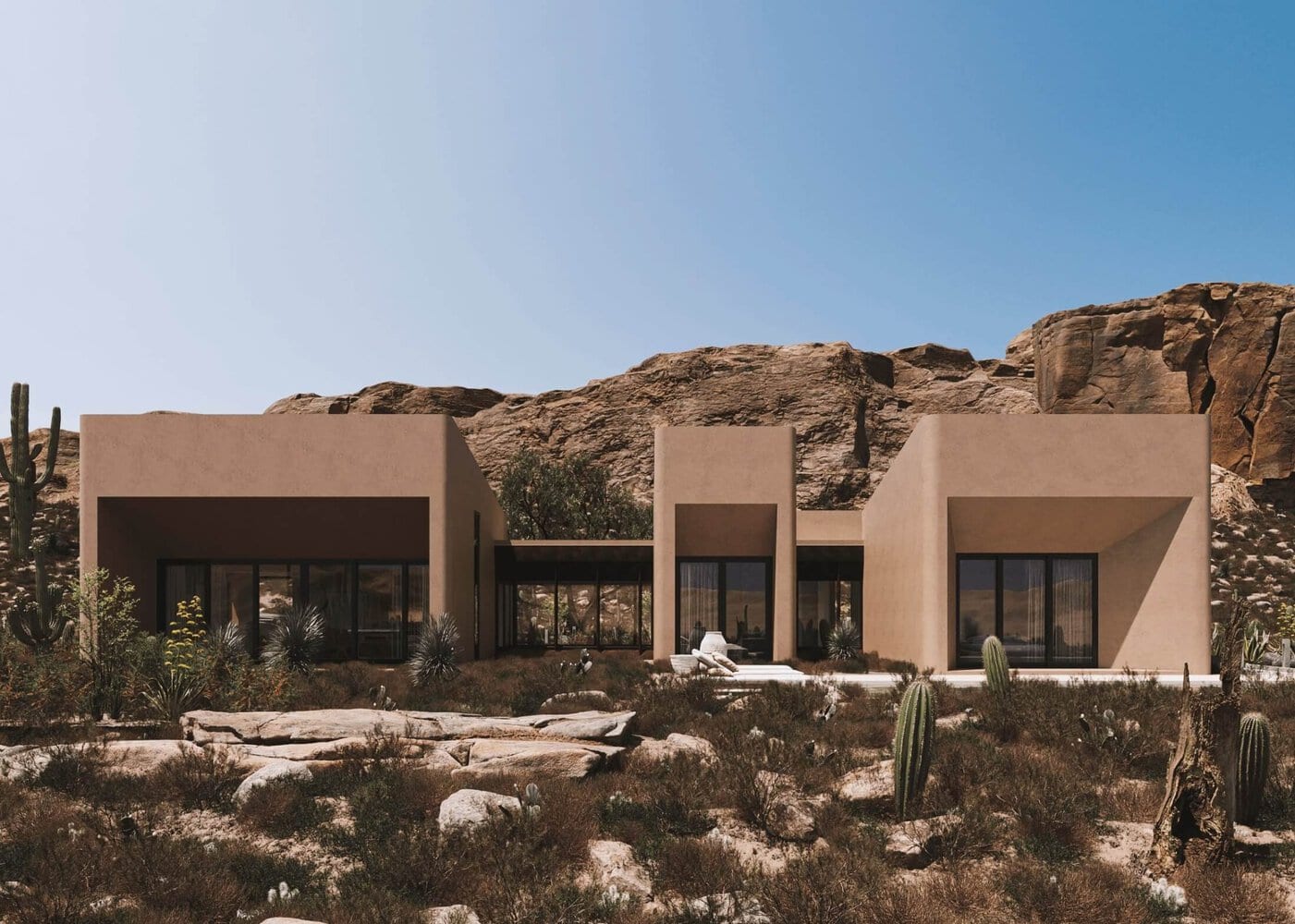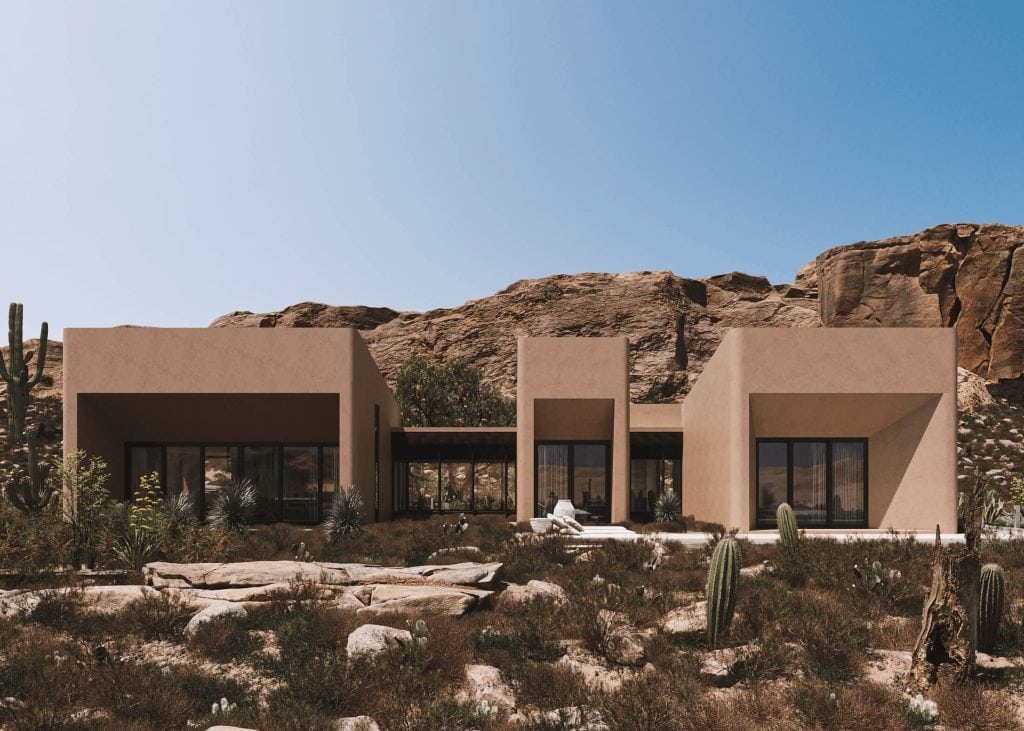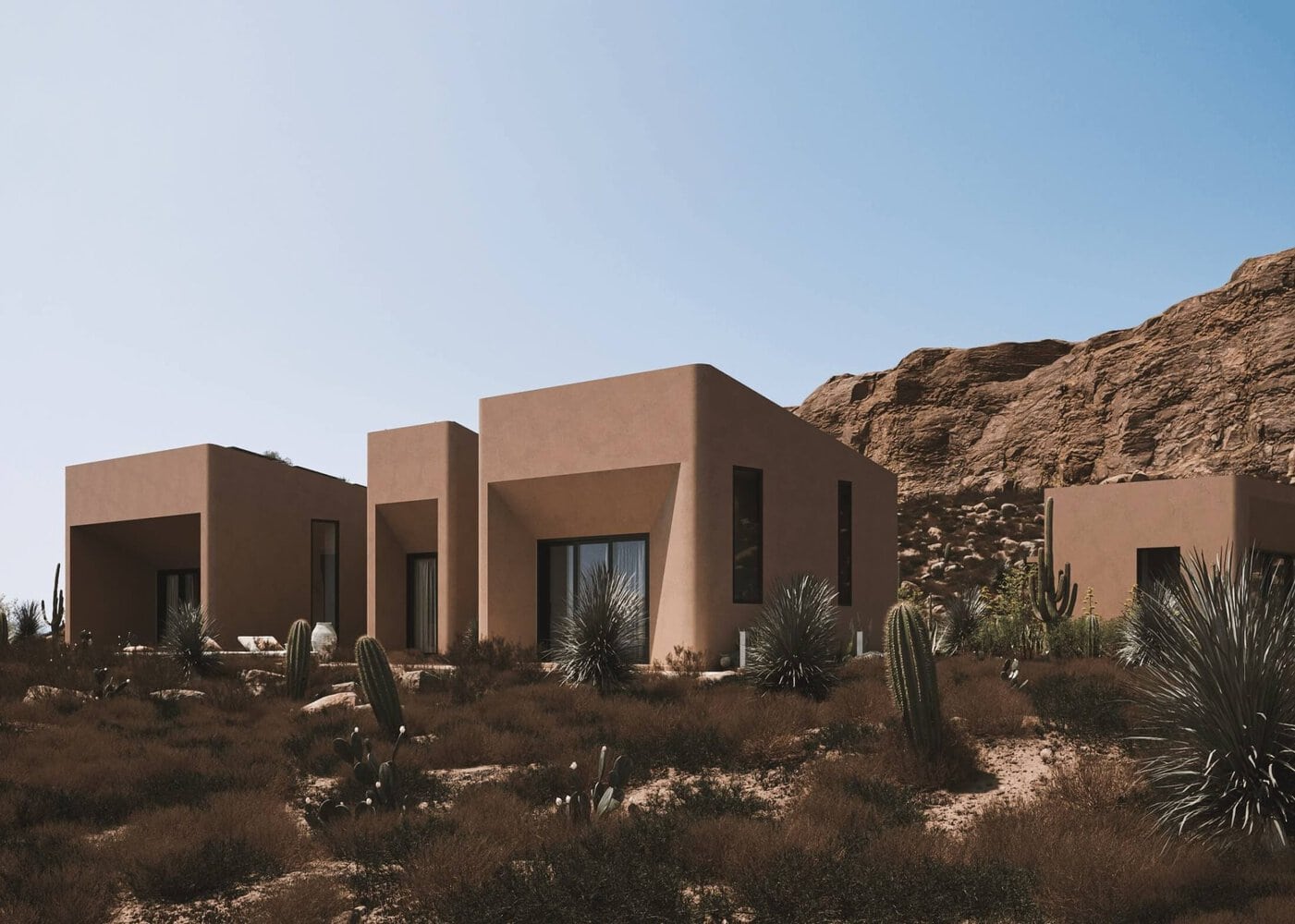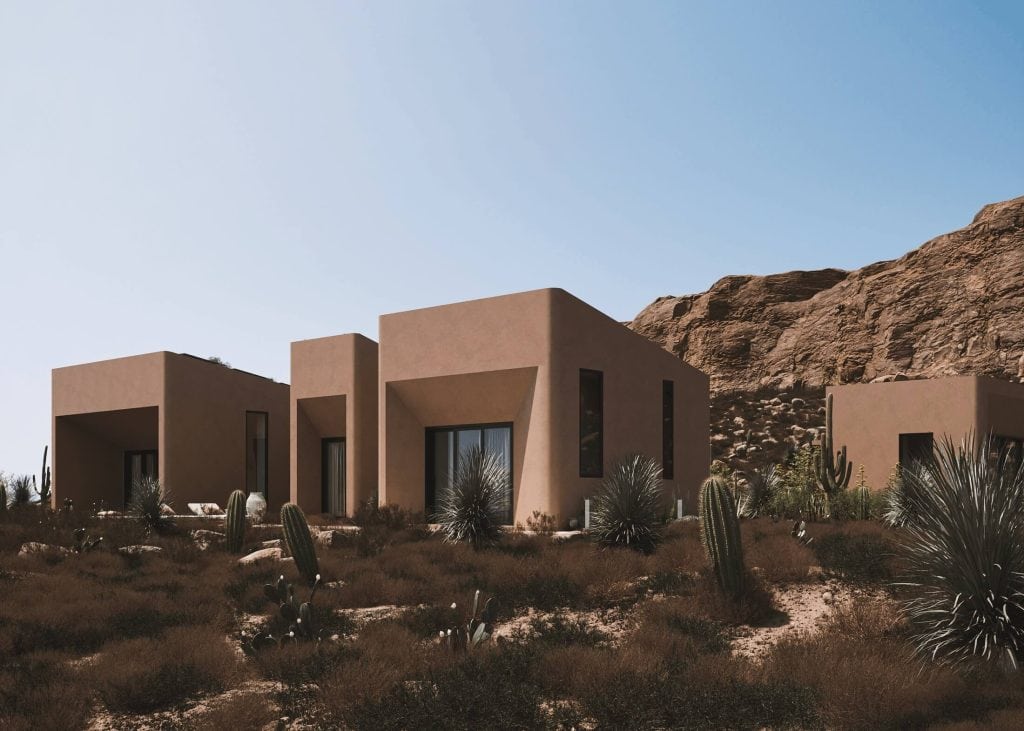 Covering an area of 375 square meters, Çol House is predominantly designed on a single floor. The project divides the program into six volumes, each affording absolute autonomy to specific activities. These distinct volumes intertwine with the landscape, forging connections and creating visual expanses that seamlessly merge the interior and exterior spaces.
The interconnected spaces act as transitional zones, imbuing the experience of traversing the house with the feeling of walking freely in the desert. The positioning of each room in relation to sunlight caters to its intended purpose. Private and service spaces align with the morning sun to bask in the first rays of light, while social and family areas relish the afternoon sun as inhabitants return home from daily activities.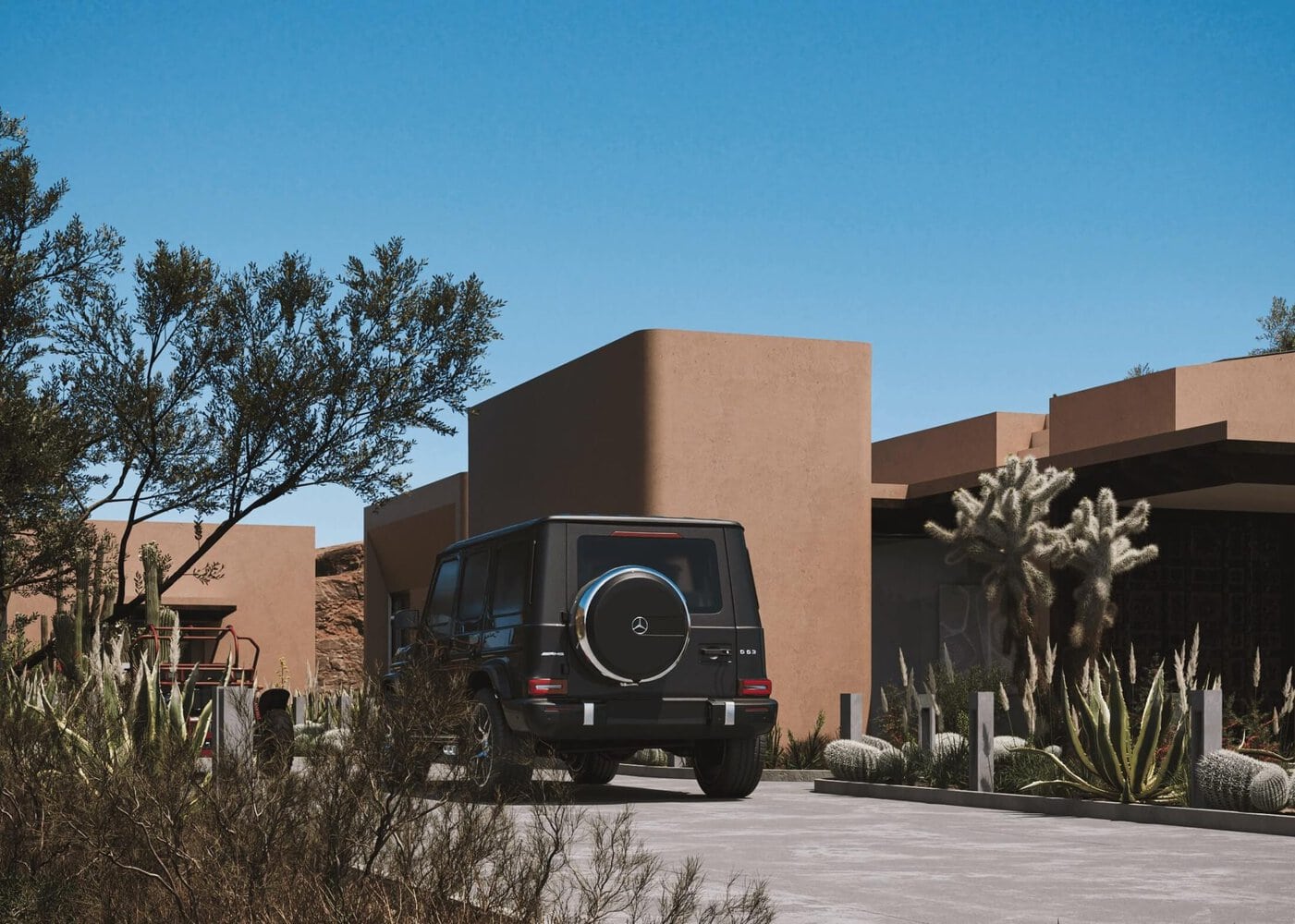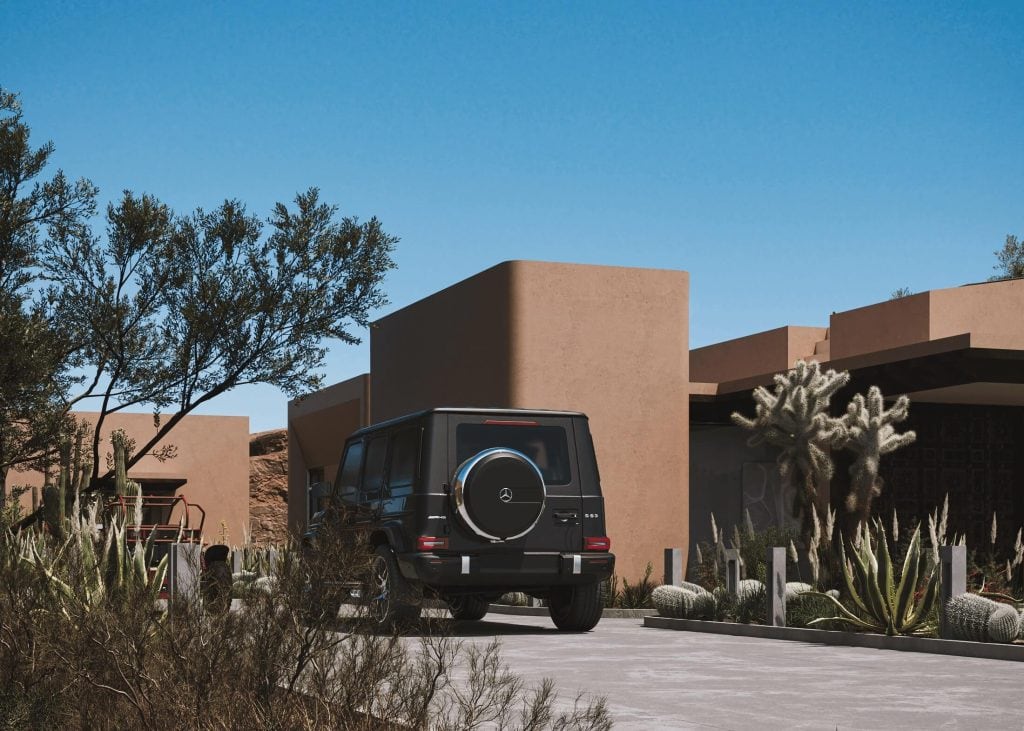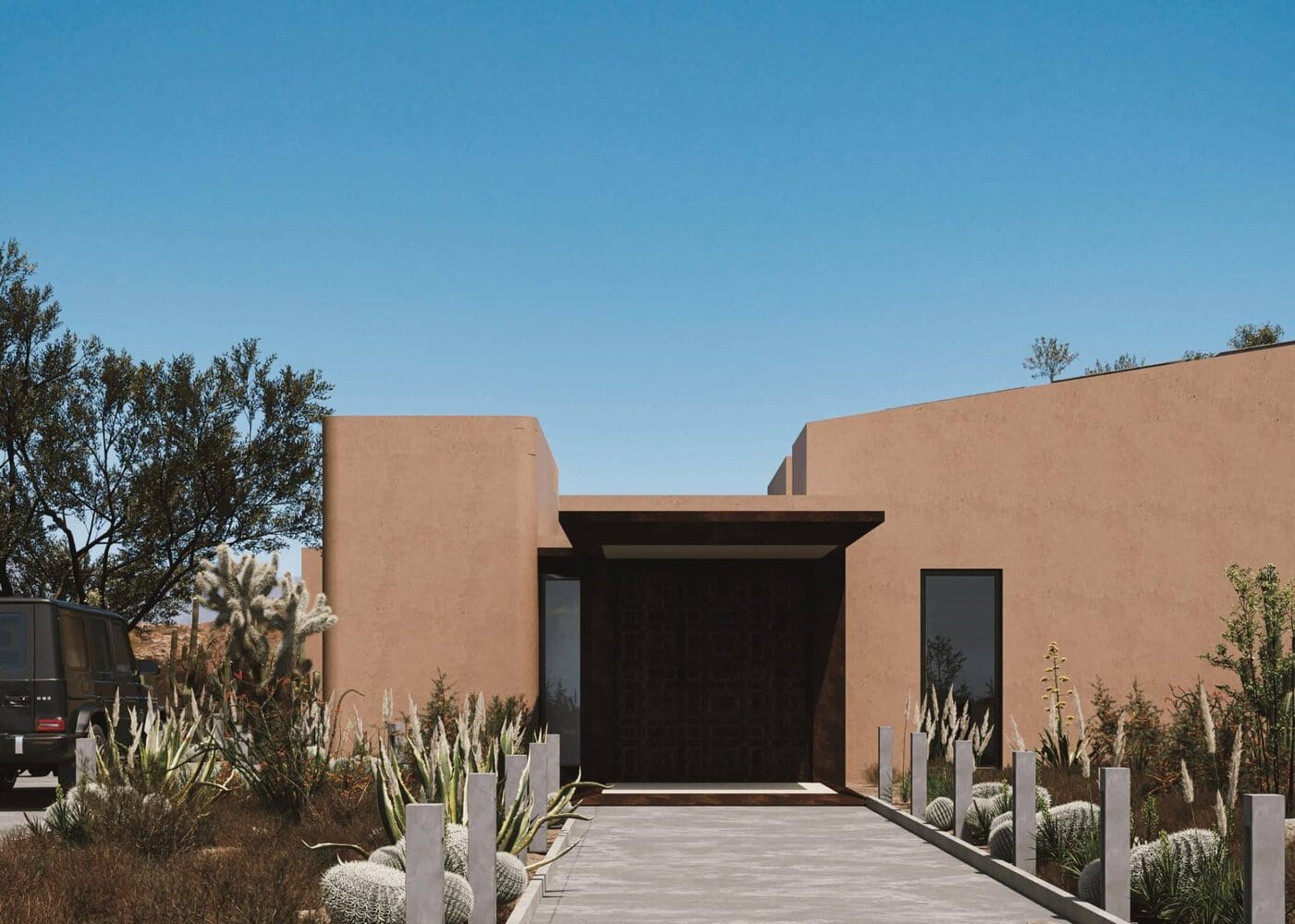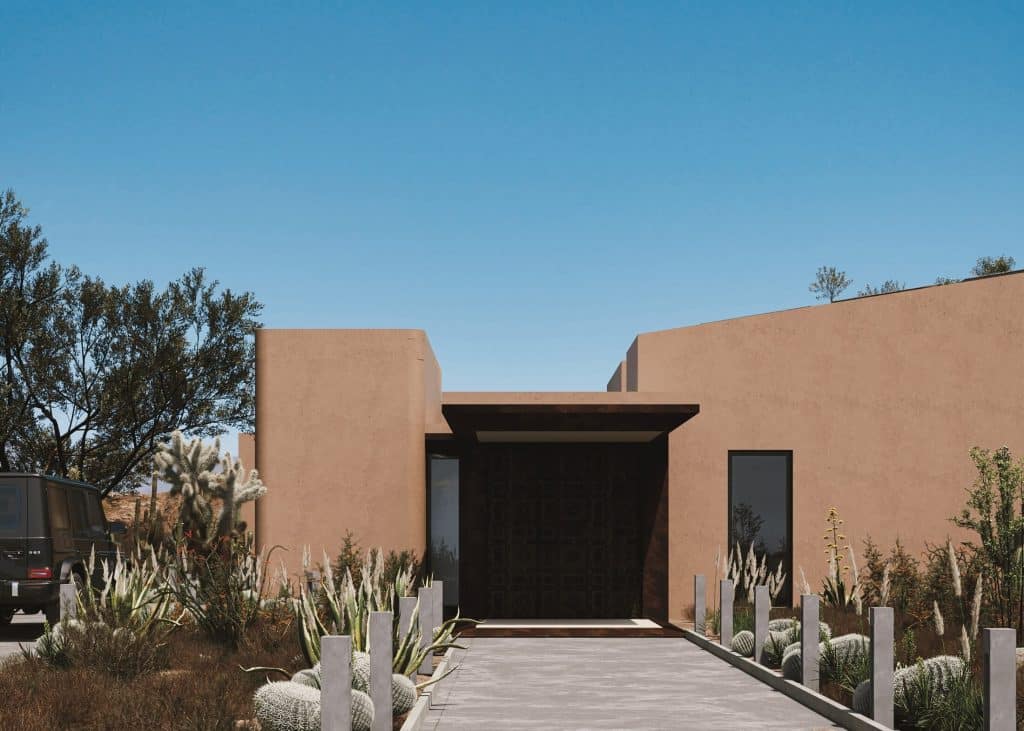 Each room accommodates a specific function and caters to unique requirements such as privacy, capacity, sunlight exposure, ventilation, and interaction with adjacent spaces. Consequently, the internal spaces vary in height, width, length, and interior finishes, creating a distinct personality for each room.
Openings are strategically incorporated within each volume, allowing visual connectivity between social areas, while private spaces provide glimpses of the surrounding landscape. The materiality of the project is deliberately simplistic, featuring smooth continuous planes painted in a subdued beige tone.
Softened lines at the vertices reinforce the concept of an artificial object seamlessly integrated into the natural desert context. Translucent bridges adorned with rusted steel sheets add an organic touch, enhancing the overall horizontality of the composition.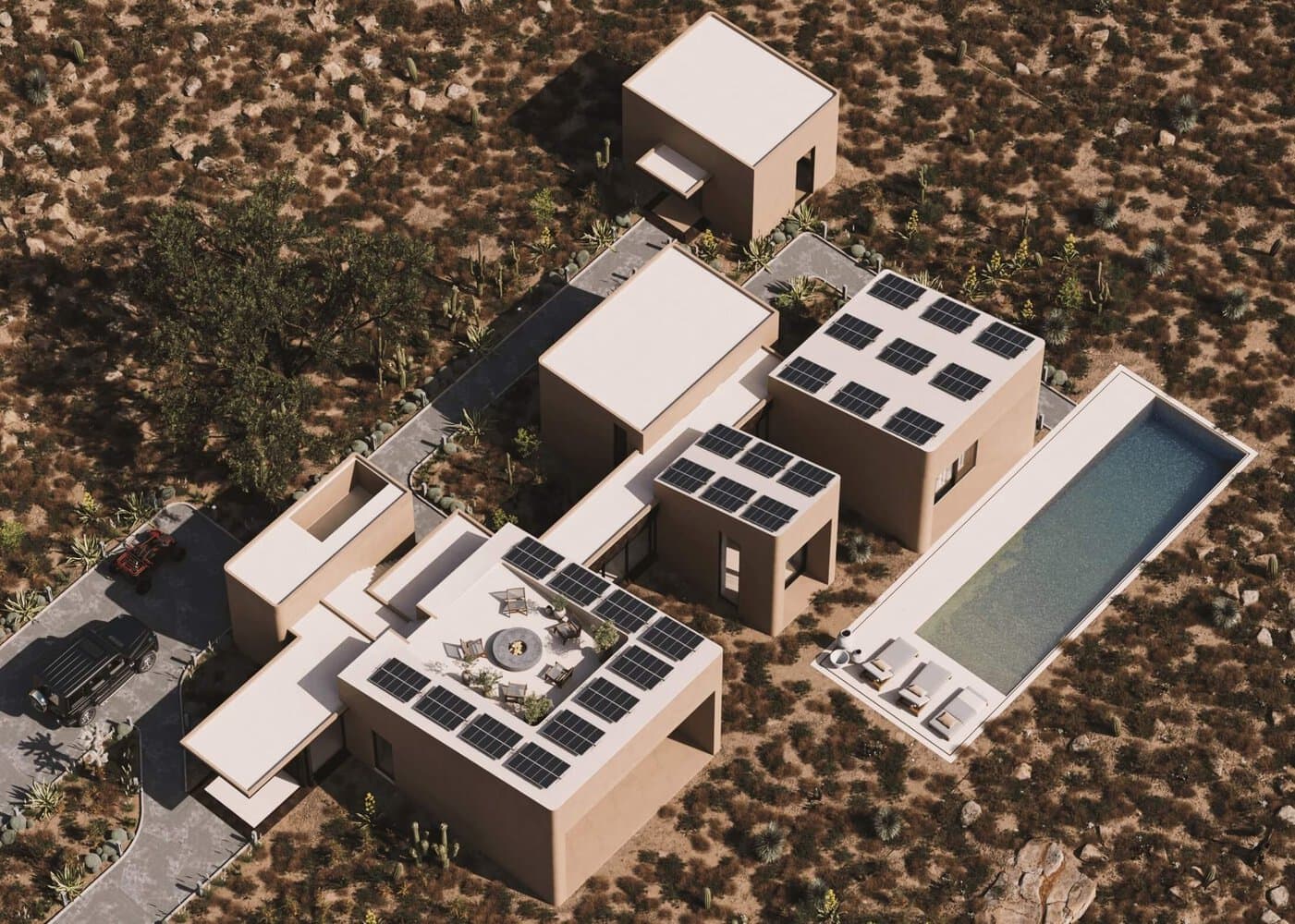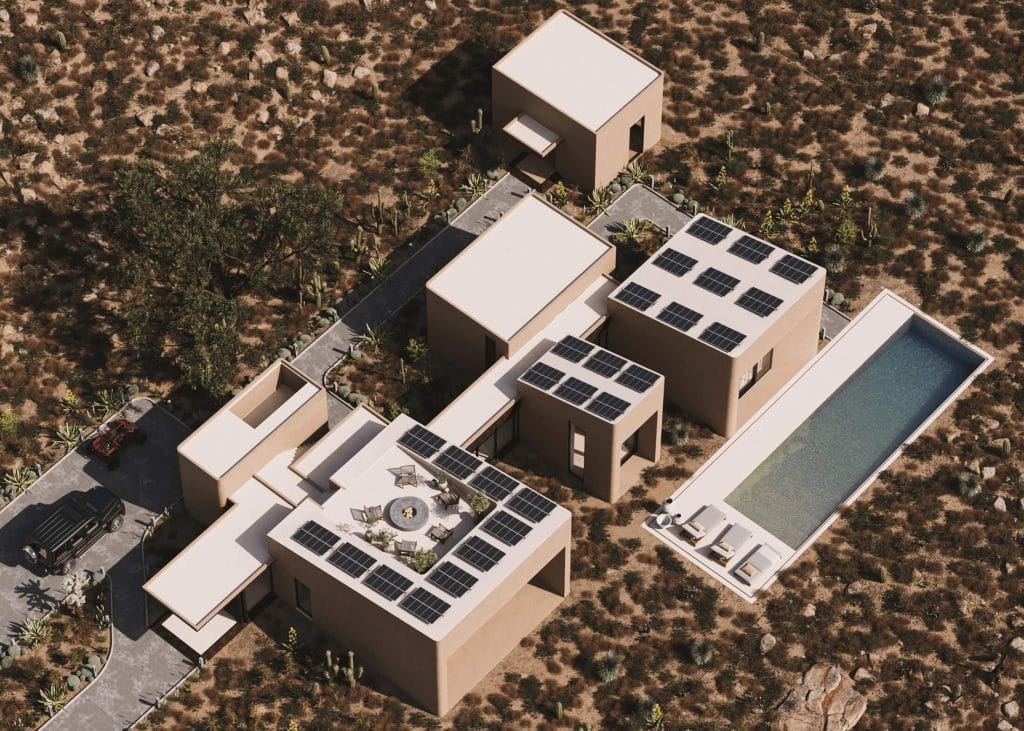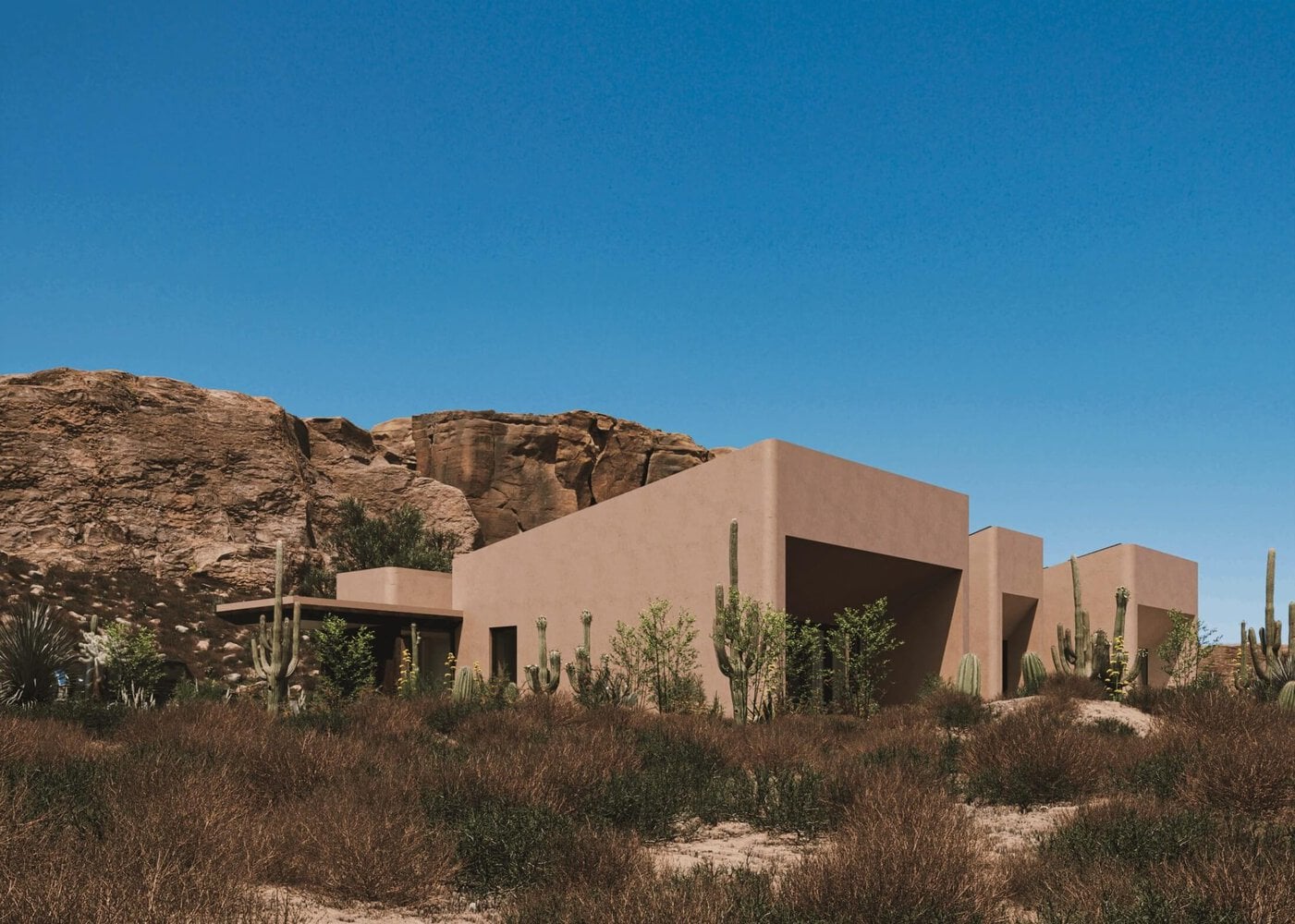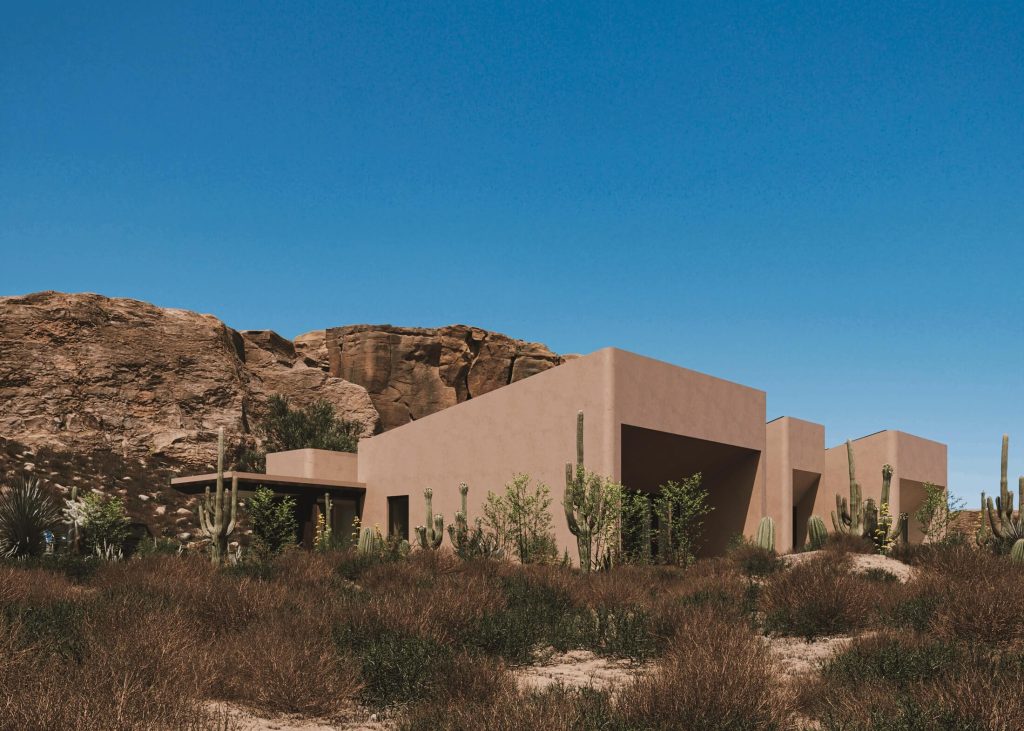 Çol House incorporates a range of carefully crafted spaces, including the Main Entrance, Parking, Bathroom, Kitchen, Laundry, Outdoor Living Room, Roof Stairs, Living-Dining Room, Family Room, Bedroom, Master Bedroom, Guest Room, Pool, and Circulation areas. These spaces are thoughtfully designed to accommodate daily activities, whether individual or communal, while maintaining a harmonious overall order. This aspect is crucial in addressing the needs of modern families, where the balance between personal and shared spaces is of equal significance.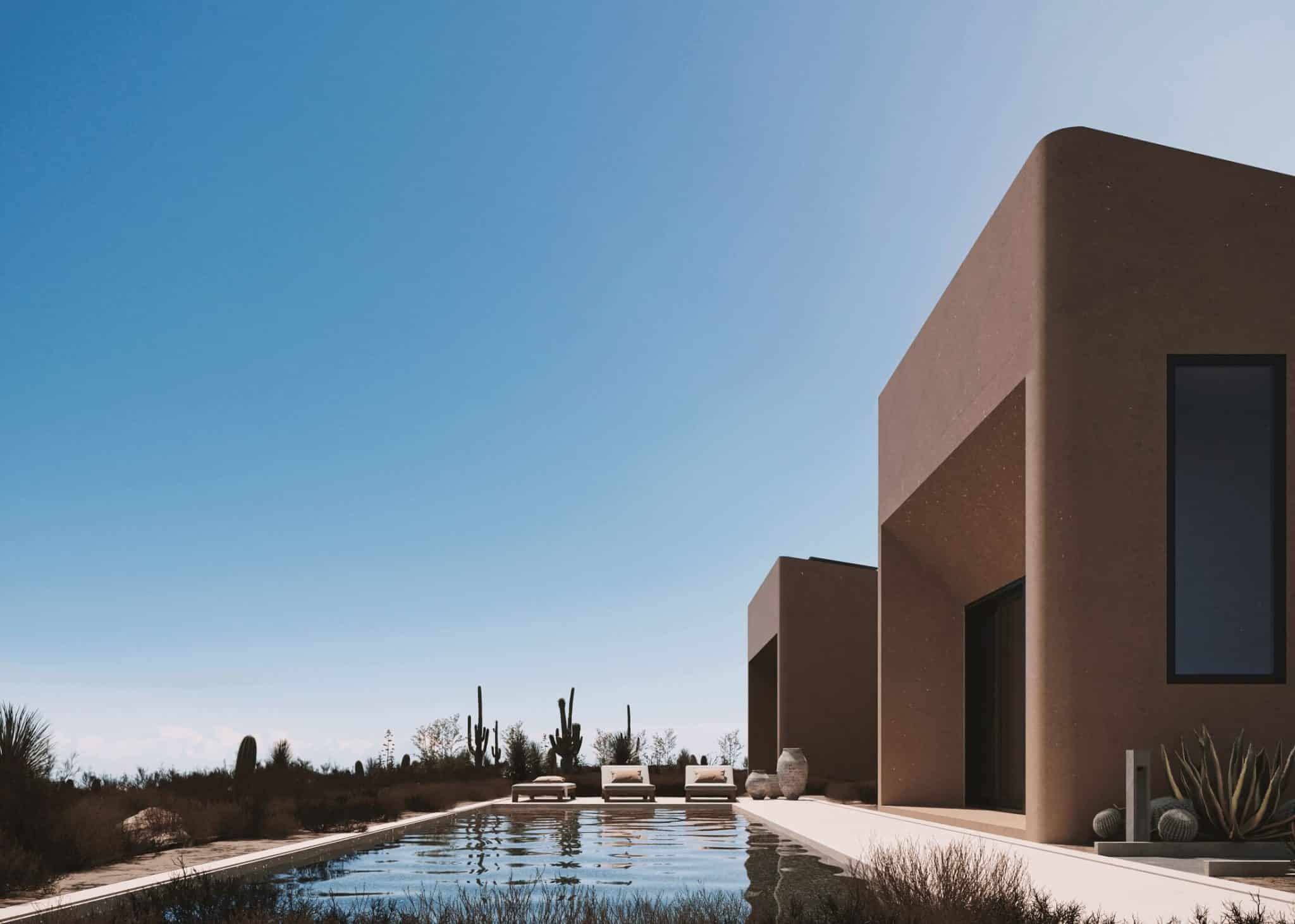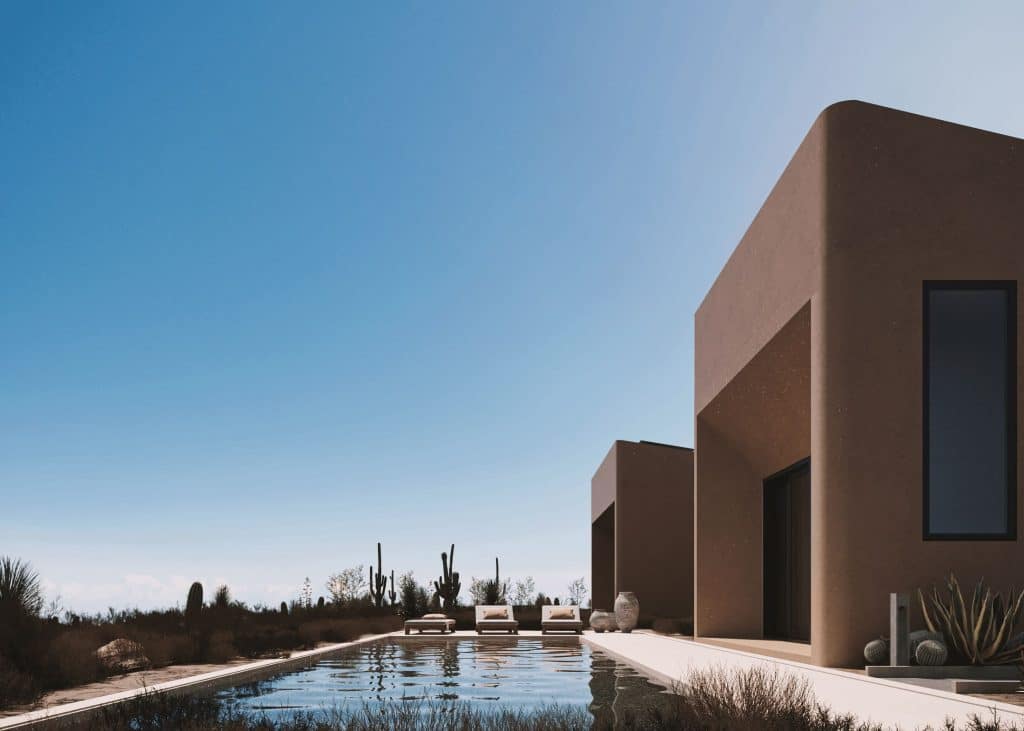 Çol House epitomizes a single-family home in an abstract manner, utilizing the functionality of spaces, internal relationships, and the suburban context to create a simple yet striking architectural object. Through its innovative organization, the design effortlessly accommodates daily routines and individual experiences within a cohesive whole.
With its thoughtful composition and materiality, Çol House stands as a serene oasis, seamlessly blending with the desert landscape while offering a sanctuary for its inhabitants.