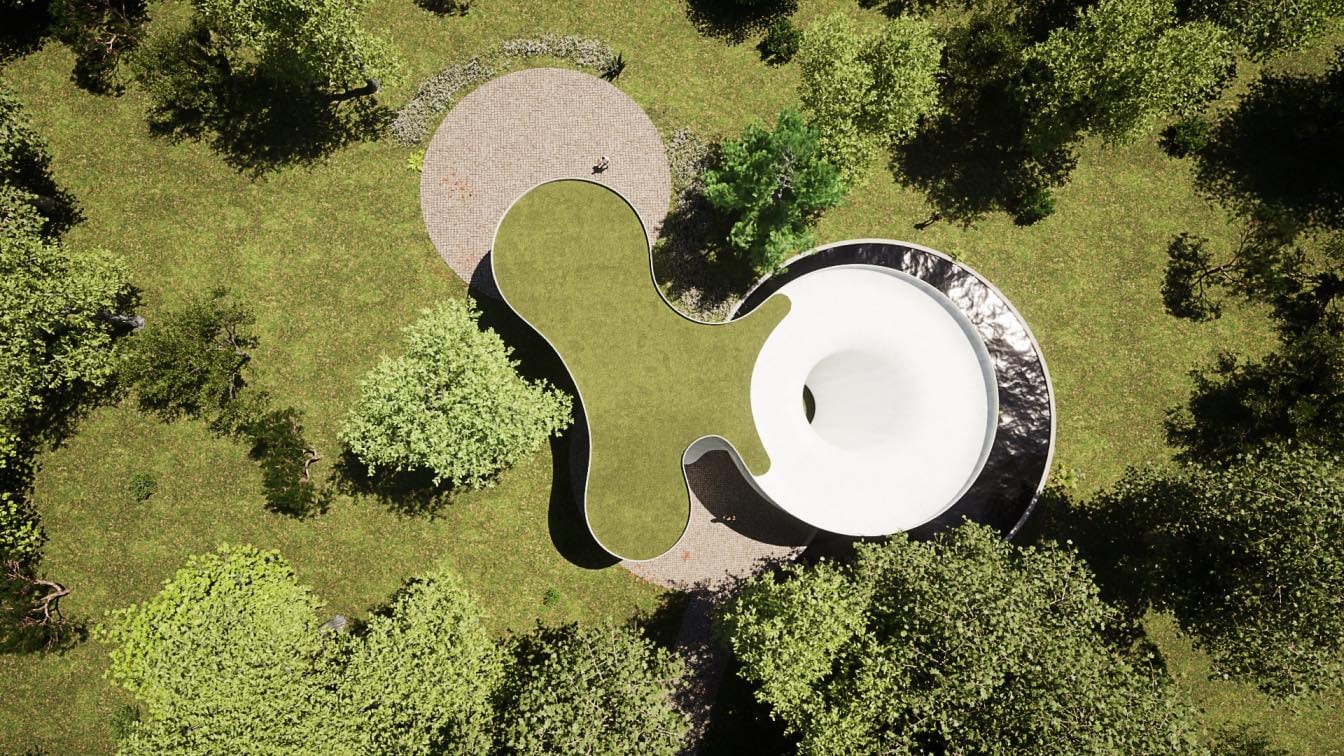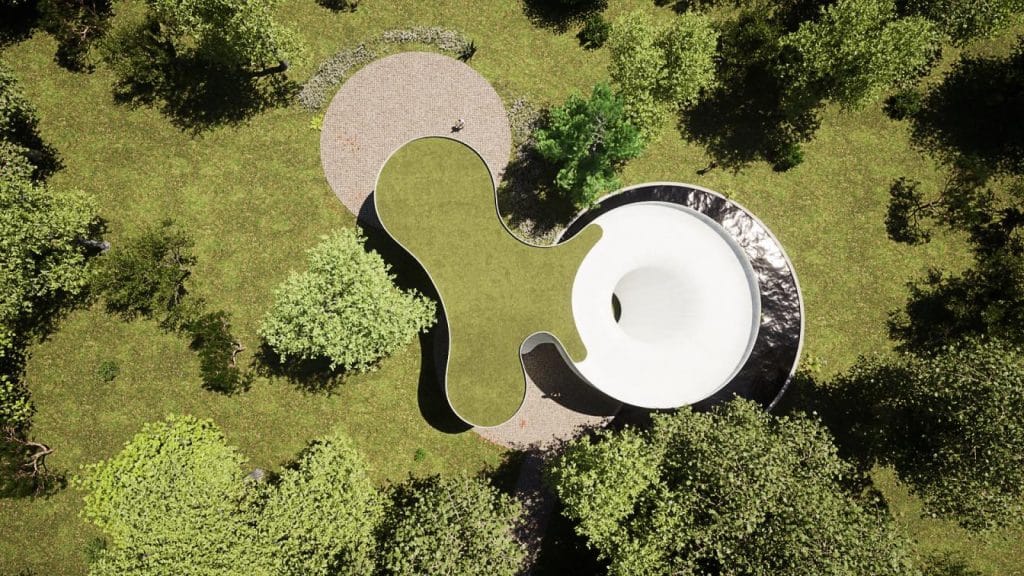 Luis Pina Lopes – Studio, an architecture firm known for its innovative designs, presents the Cultural Café—a visionary project set amidst the scenic beauty of Richmond Park in London, UK. With a focus on seamlessly integrating nature and architecture, this conceptual café aims to create a distinctive space that fosters a harmonious connection between the two elements.
Drawing inspiration from the surrounding trees and park environment, the design team has conceived a fluid form building that adapts organically to its surroundings. By embracing the unique characteristics of the location, the Cultural Café aims to establish a captivating dialogue between nature and architecture, offering visitors an exceptional experience.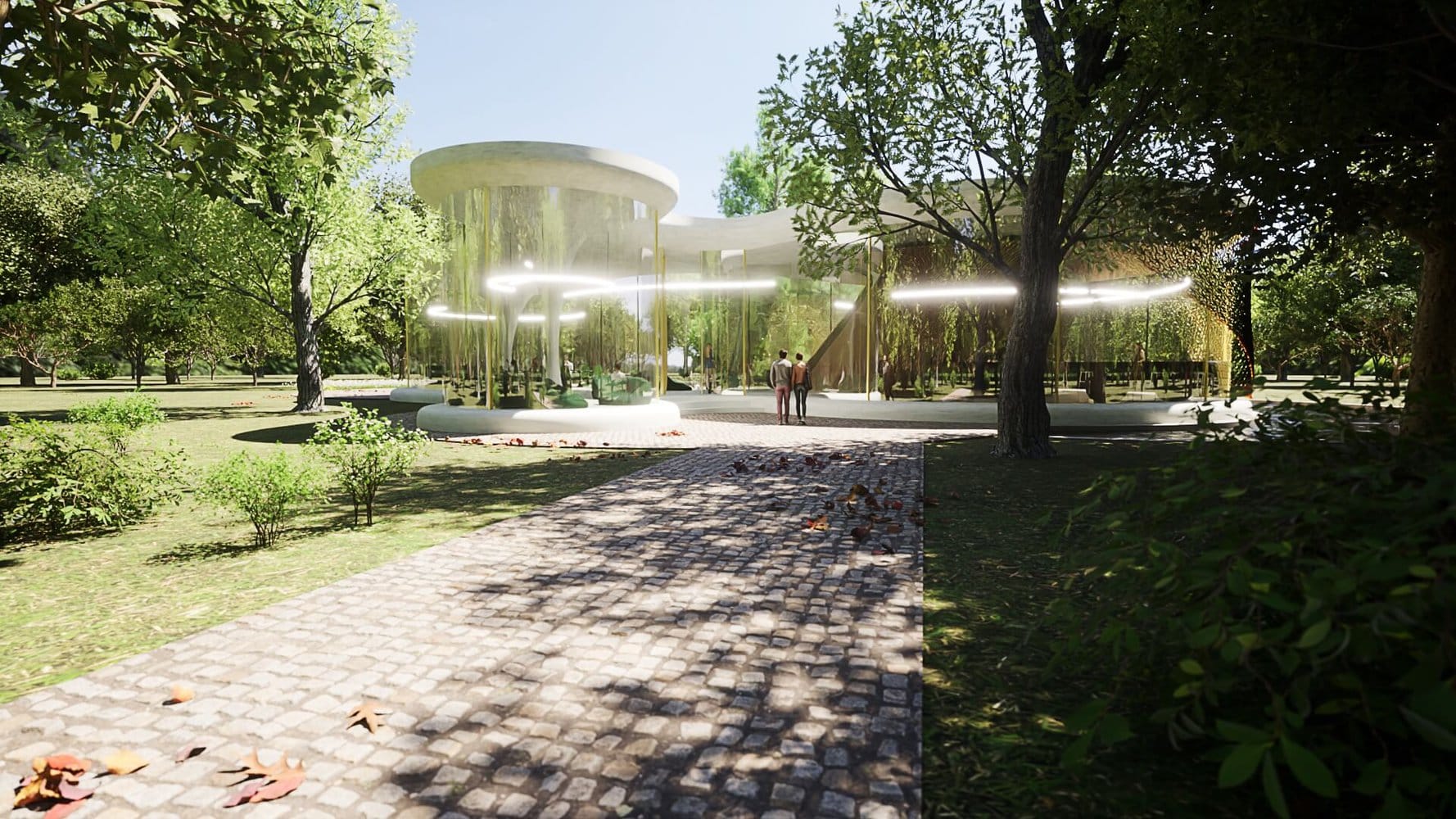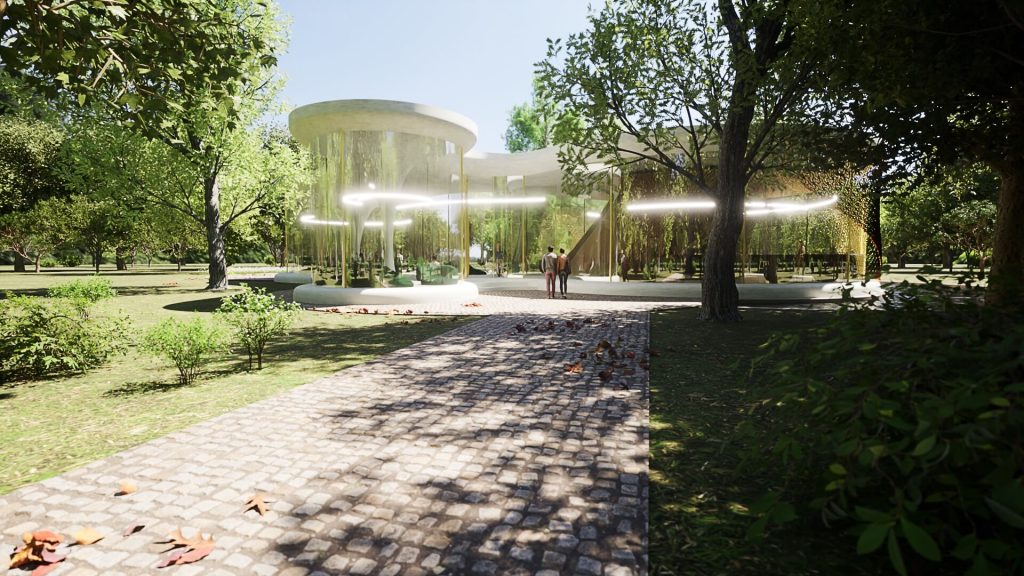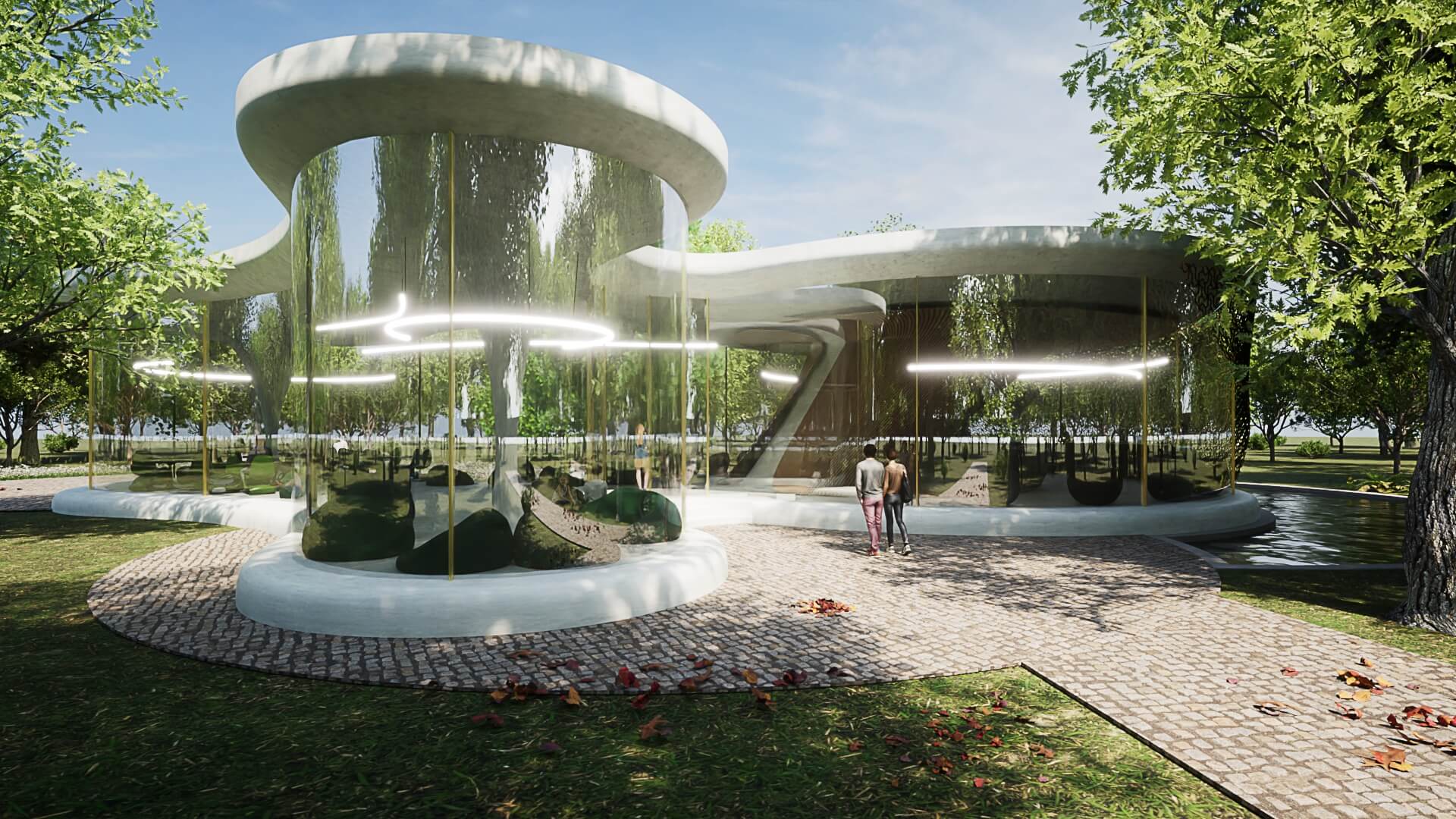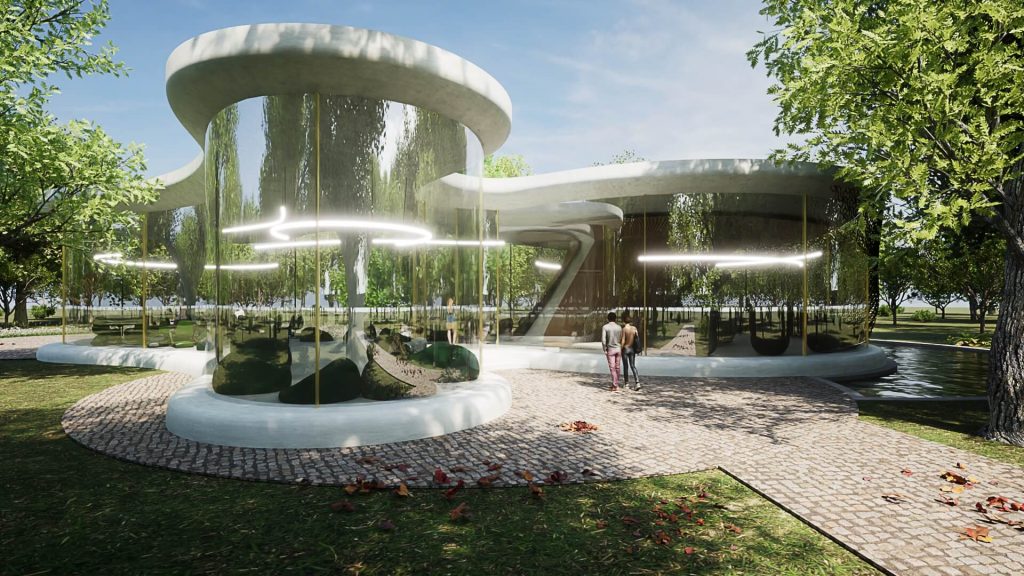 Comprising of approximately 750 m², the Cultural Café encompasses various inviting spaces, including a comfortable seating area and a vibrant café bar. Guests will have the opportunity to immerse themselves in the park's serene ambiance while relishing delectable meals.
In addition to its hospitality offerings, the café will serve as a hub for cultural events and activities, such as music concerts and art exhibitions. These vibrant gatherings seek to foster a sense of community, providing visitors with memorable cultural experiences in a one-of-a-kind setting.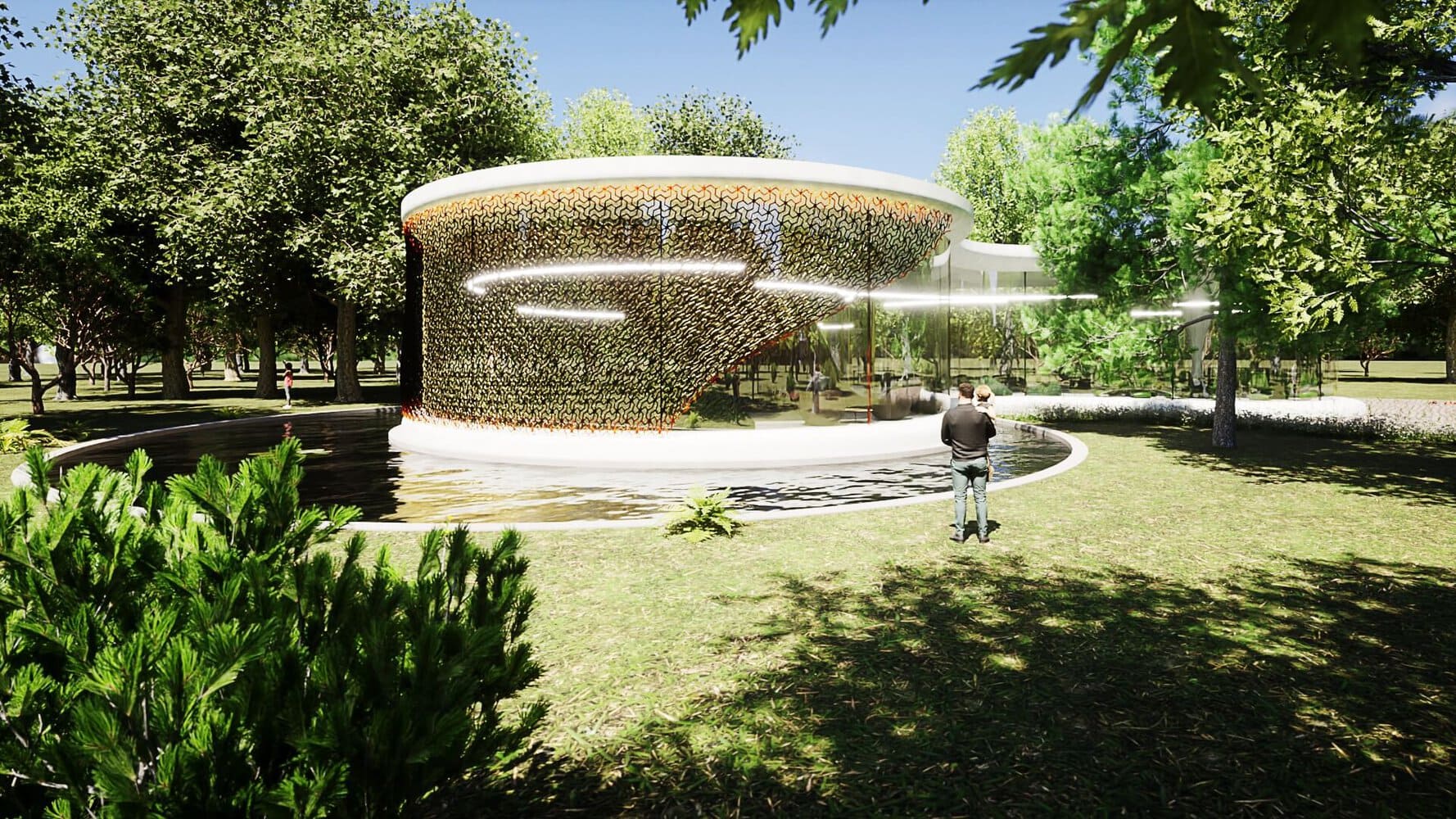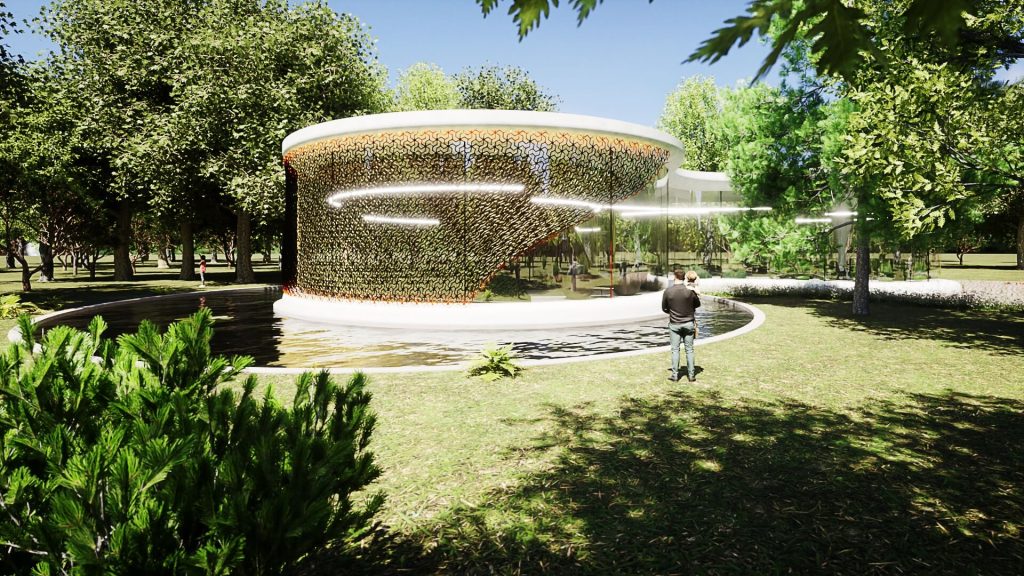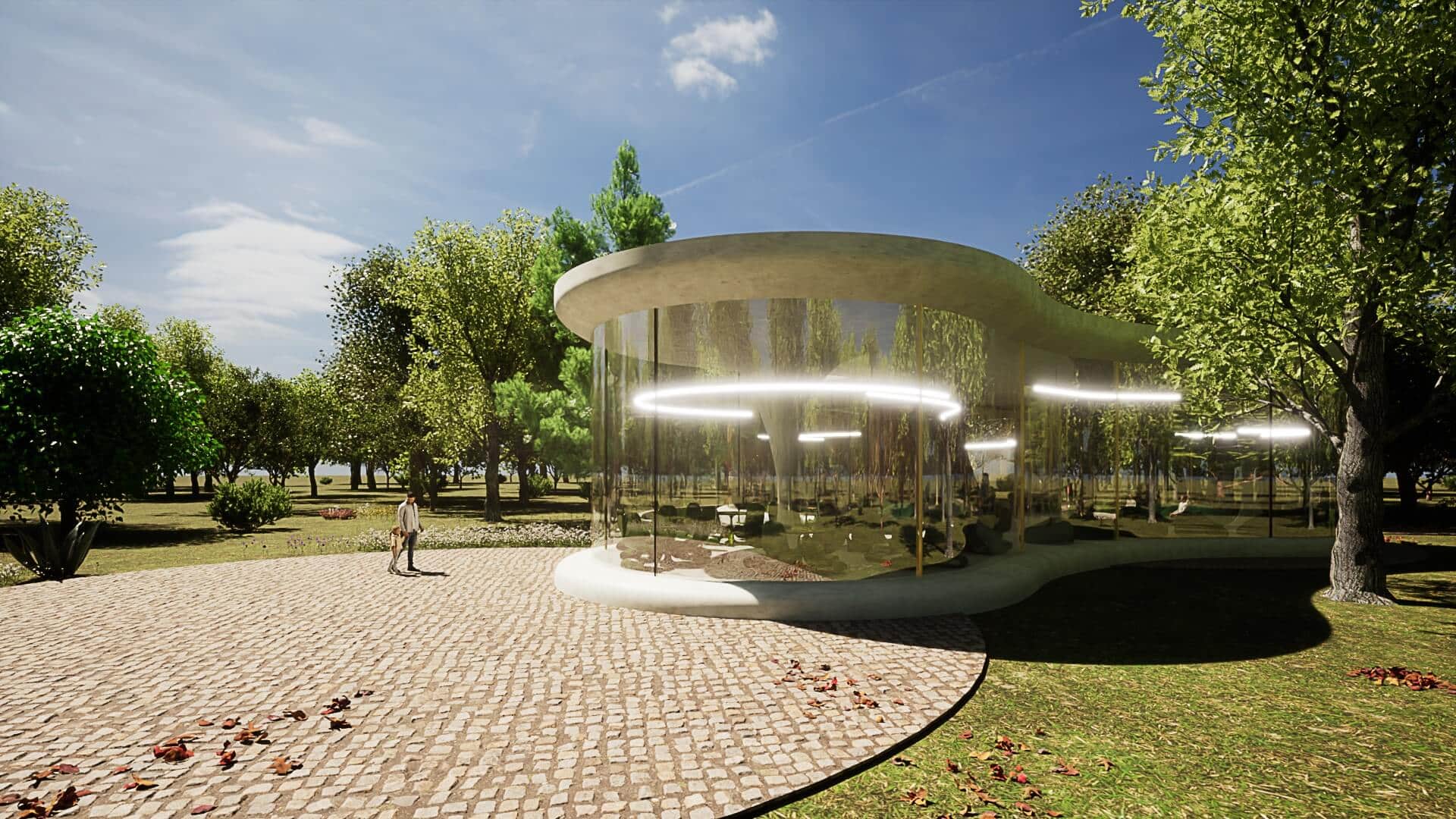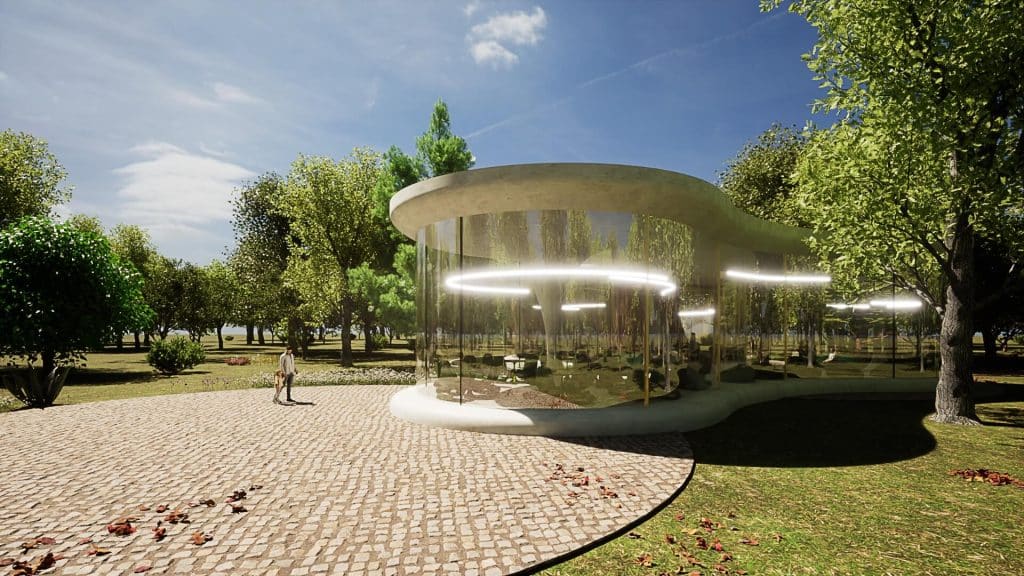 Luis Pina Lopes – Studio, the visionary behind this project, employed a range of cutting-edge tools such as Rhinoceros 3D, Grasshopper, Twinmotion, and Adobe Photoshop to bring their design to life. Through meticulous visualization, the studio has effectively conveyed their concept, capturing the essence of the Cultural Café's harmonious integration with the natural surroundings.
Currently in the concept and design stage, the Cultural Café project is undertaken for a private client, signifying their commitment to offering a unique cultural and culinary destination within Richmond Park. The anticipated completion year of the project is yet to be announced.
By reimagining the relationship between nature and architecture, the Cultural Café seeks to redefine the traditional café experience, creating a space that resonates with the beauty of its surroundings. As the project progresses, it promises to become a captivating landmark within Richmond Park, inviting visitors to appreciate the interplay between architecture, nature, and cultural immersion.