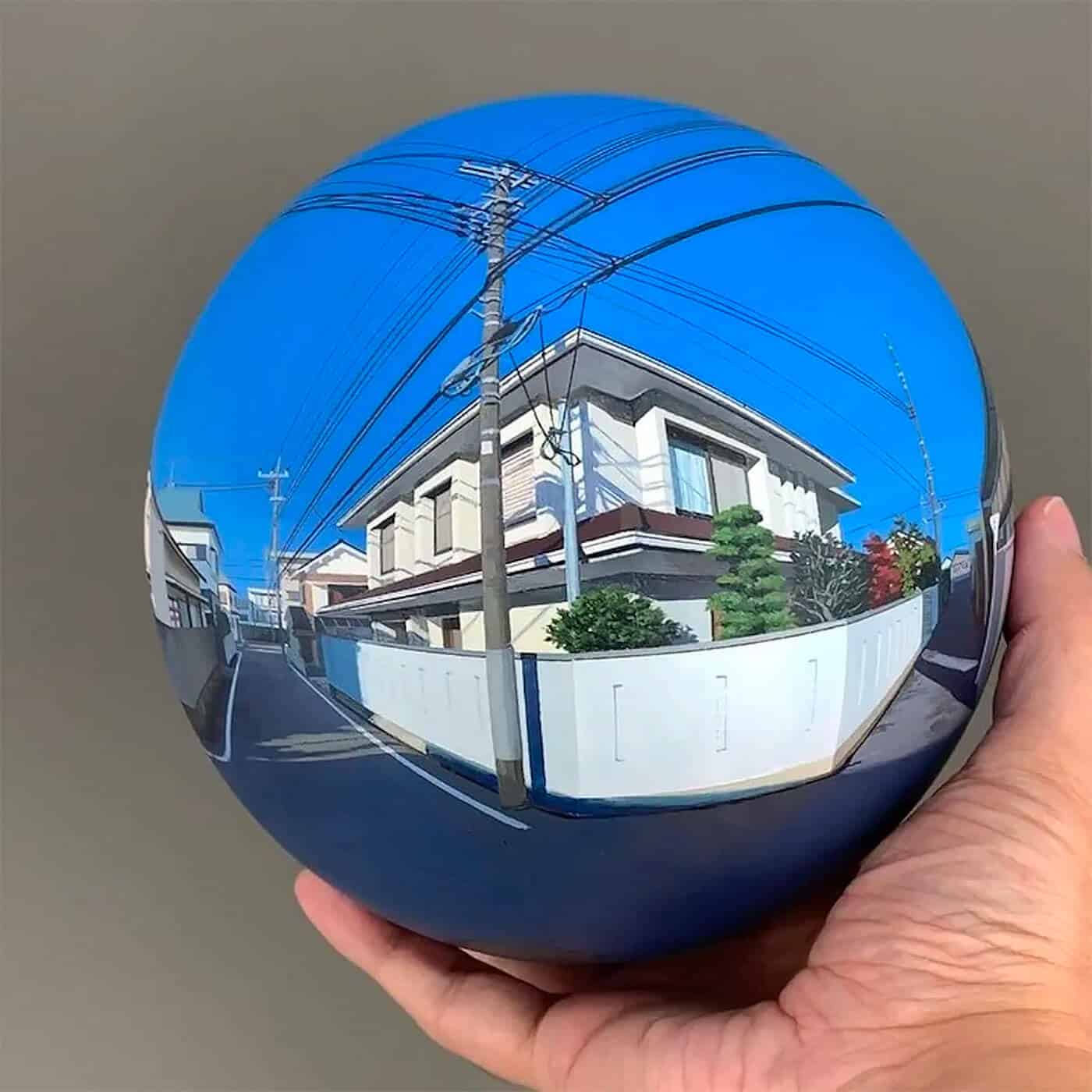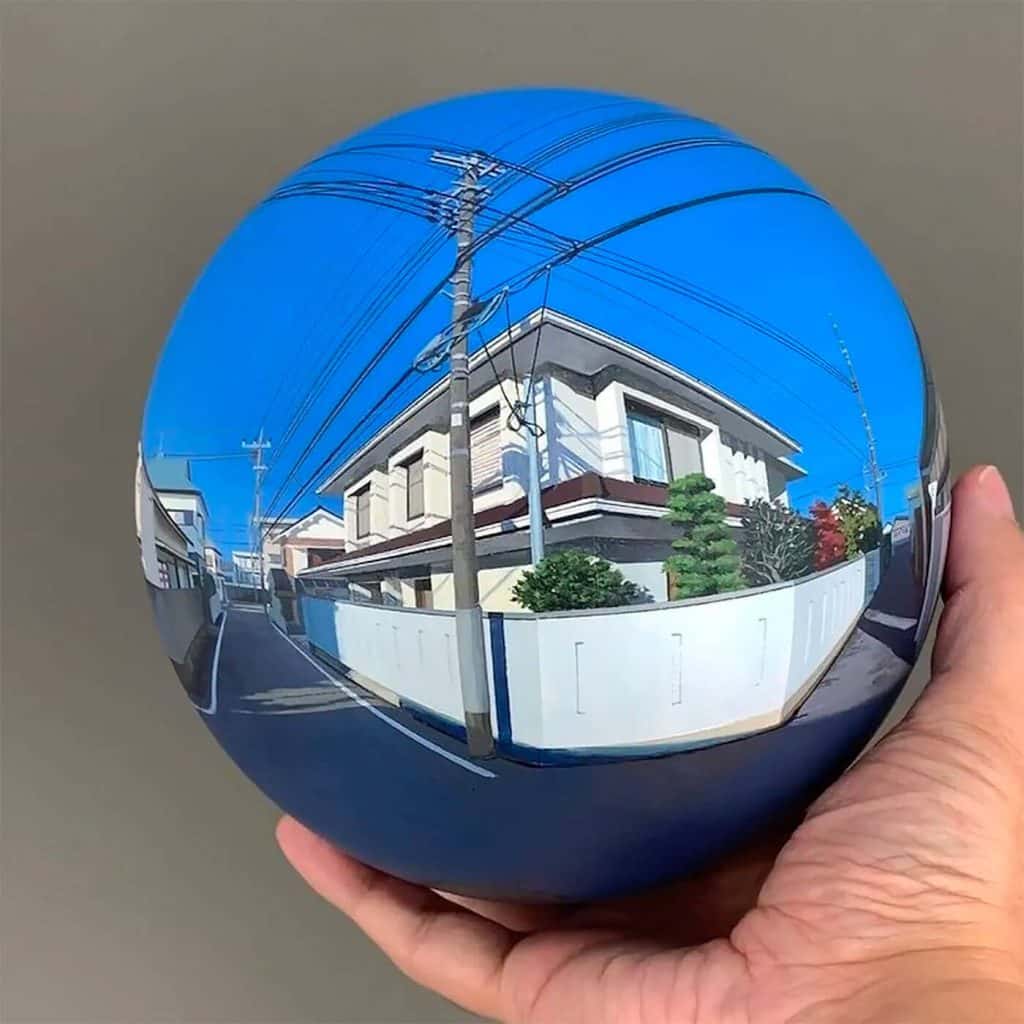 Daisuke Samejima's Globe Paintings Revolutionize Traditional Art
Tokyo-based artist Daisuke Samejima is pushing the boundaries of traditional painting with his stunning Flatball series. Unlike traditional paintings, which usually capture one view of a subject, Samejima's hyperrealistic depictions of peaceful Japanese suburbia are captured on three-dimensional globes, providing viewers with a 360° view of each place.
The Flatball series delves into the concept of nostalgia and the yearning for one's roots. His inspiration stems from his own personal upbringing in Japan, as well as the country's diverse cultural background. The paintings convey a sense of familiarity, offering an outsider's view of the commonplace existence of Japanese suburbia.
As the viewer turns the globe in their hand, they are treated to different views of houses, streets, and other landmarks, creating an immersive experience that is similar to using Google Street View. Interestingly, Samejima's works do not feature any visible people, which makes it easier for the viewer to imagine themselves in these photorealistic environments.
Despite the challenges of working on a spherical surface, Samejima's level of detail is astonishing. His works are so precise that it is hard to believe they are made with paint and a brush, rather than simply a printed fisheye view of these neighborhoods. No matter how you turn the canvas, the perspective is always accurate, showcasing Samejima's incredible talent.
The Flatball series represents an innovative approach to painting and an exciting new way to capture and experience the world around us. Samejima's works are a testament to the power of art to transport us to new places and provide us with a fresh perspective on the world we live in.
For those who are curious about Samejima's work, viewing his globes in person is a must. Seeing the detail and depth of these works firsthand is an experience that cannot be replicated through photos or digital representations. Samejima's Flatball series is a reminder that there is always room for innovation in the world of art and that we should never stop pushing the boundaries of what is possible.