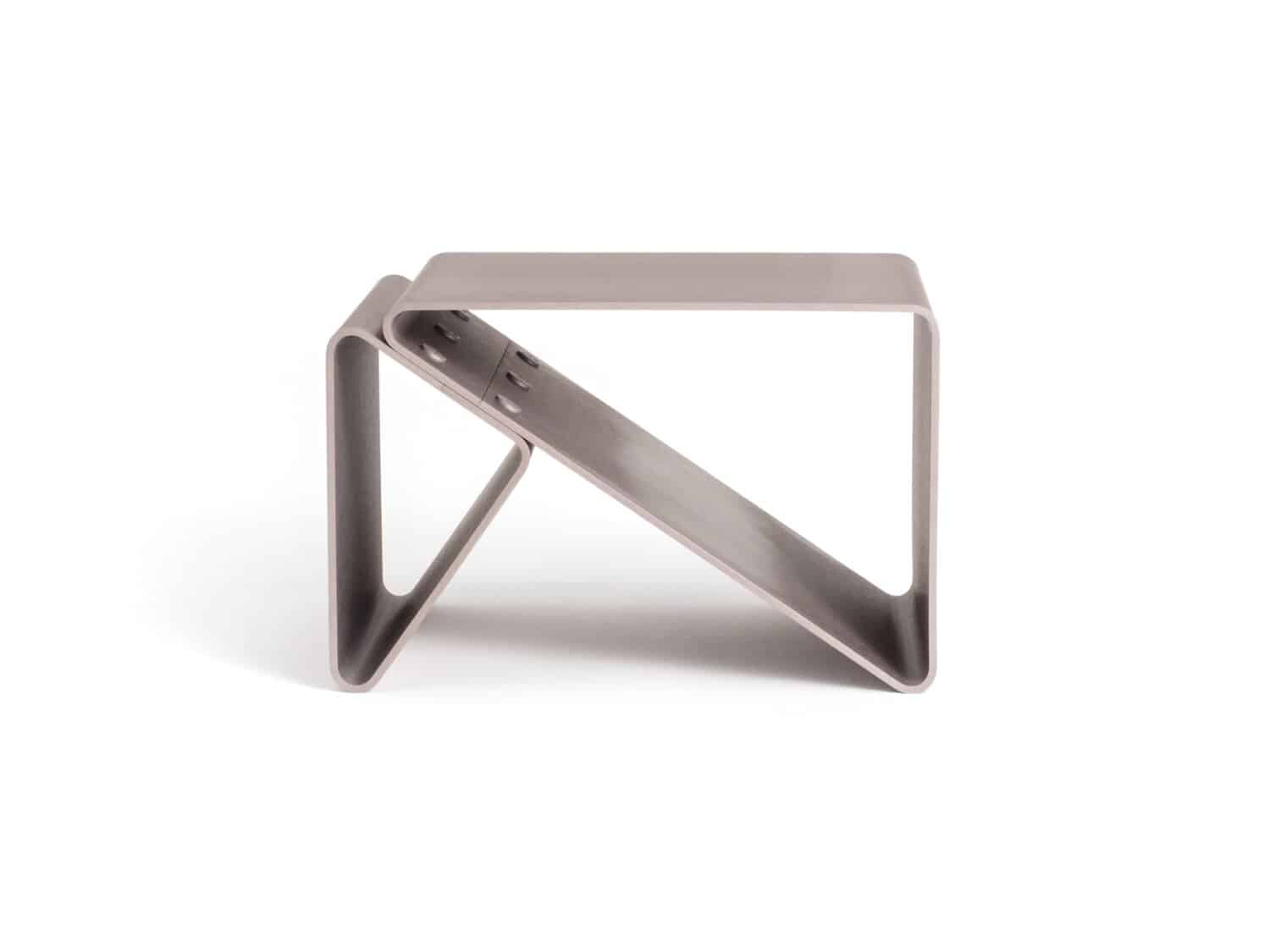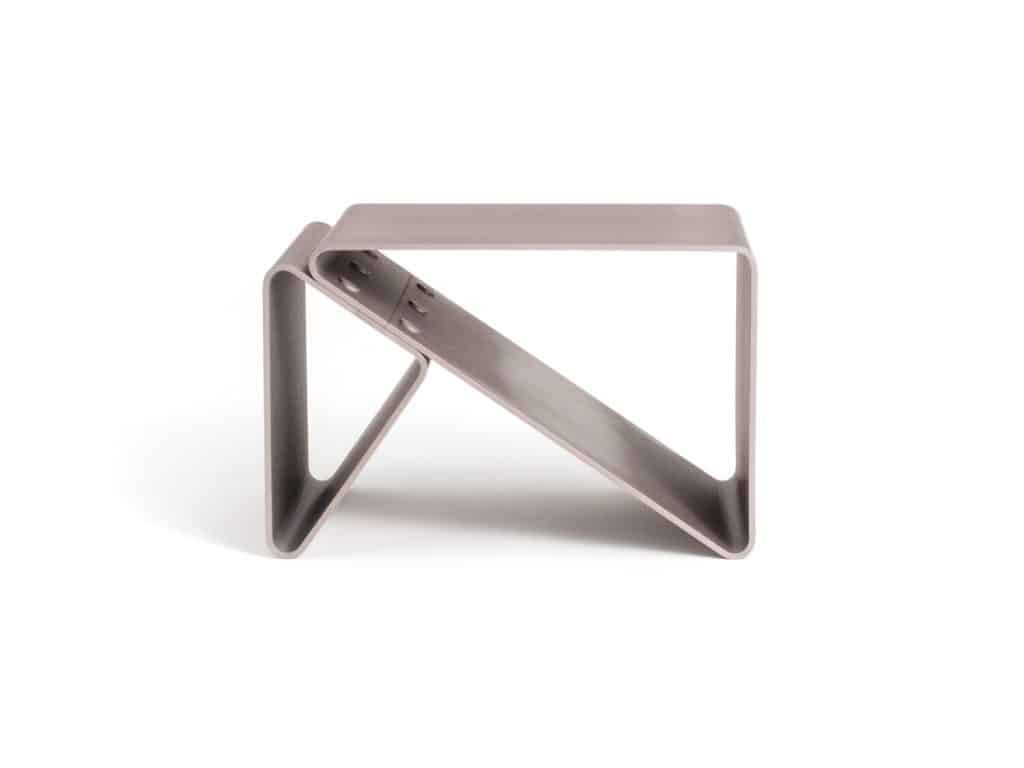 Davide Frattini Frilli, born in Milan and architect by training, unveiled his first self-produced furniture on the occasion of Milan Fuorisalone and Stockholm Furniture Fair (2017/2019).
Frattinifrilli's approach combines architectural training and his Milanese essence with a deep functional and typological thinking, applied to the design of industrial and mass-oriented products. He plays with his mark – delicate and resolute at once – by joining lines and shapes to create essential and functional furniture, turning abstract geometric compositions into physical objects. Emphasizing the shape, his choice of using traditional materials (mainly woods and metals) and "simple" finishing, complements his concept of the product.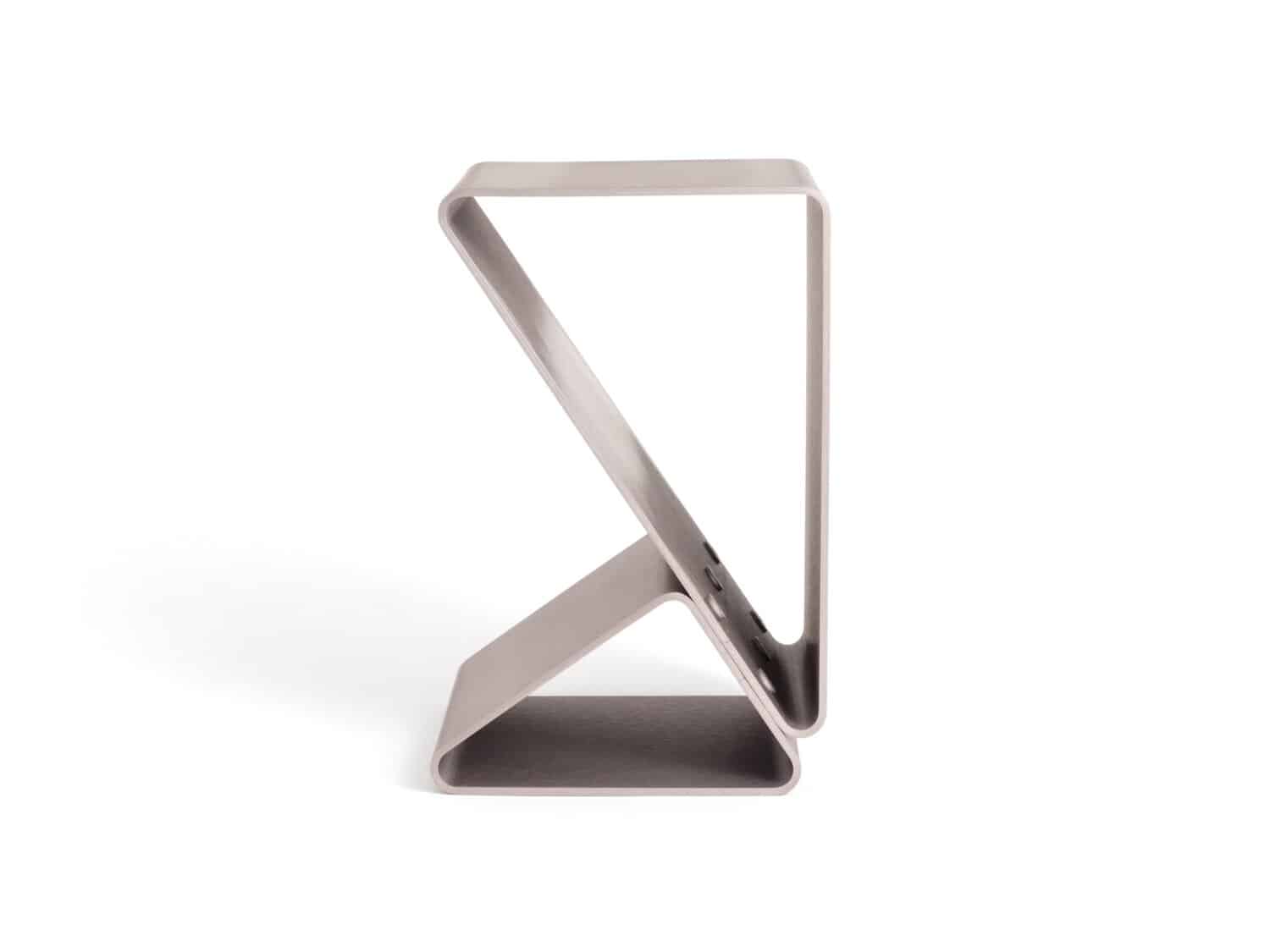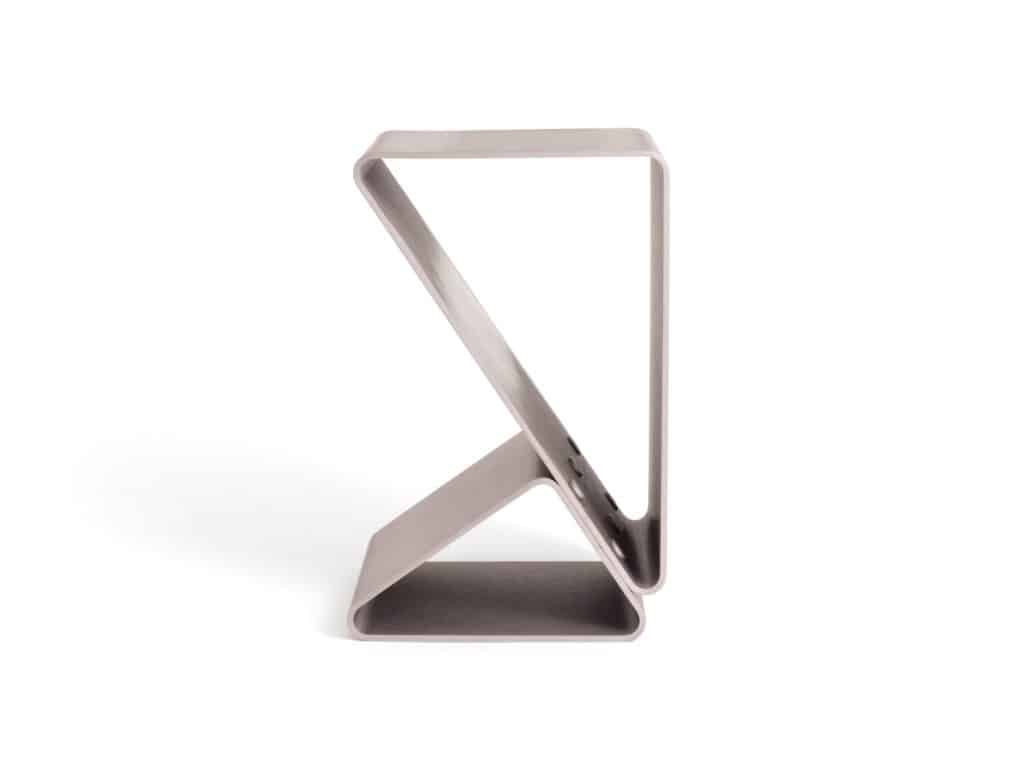 TRIDO project is definitely revealing of this approach, in the use of a single material (6mm aluminum sheet) and consistent finishing. But also in the reduction of the making process which is made of a few steps, basically cutting and folding, and the attention to (multi)functionality. TRIDO is created by joining to 2 aluminum sheets previously folded in triangular shapes. The project is developed on 2 sizes and each unit can be used in 4 different positions, allowing many purpose options: low and high stool, small bench, side table, or magazine rack. The joining bolts are clearly visible to highlight the simple construction principle and to complement the minimal and geometric appearance. The anodized finishing reveals the materials' satin grain but allowing many different color options and turns the surfaces tougher and resistant.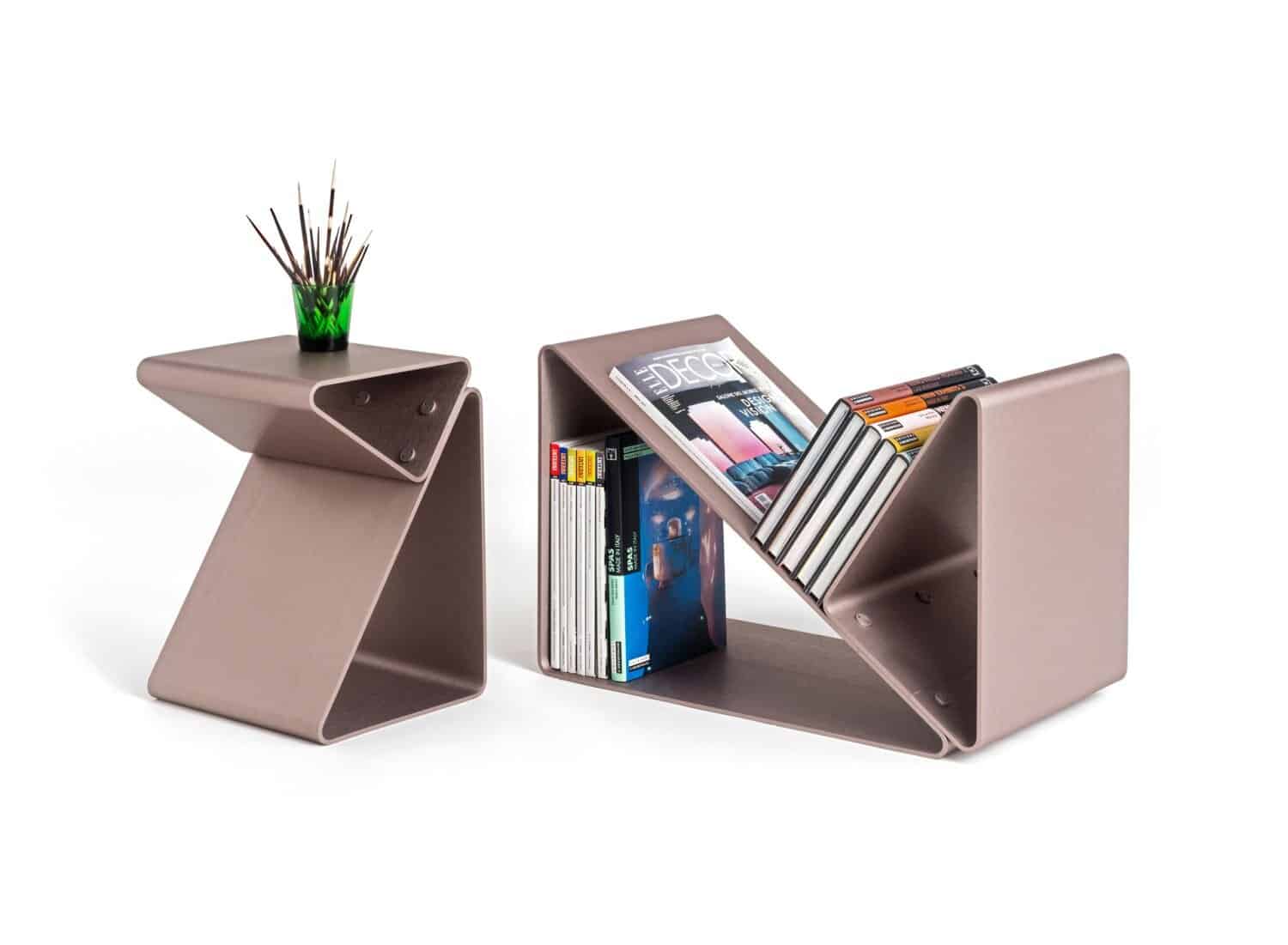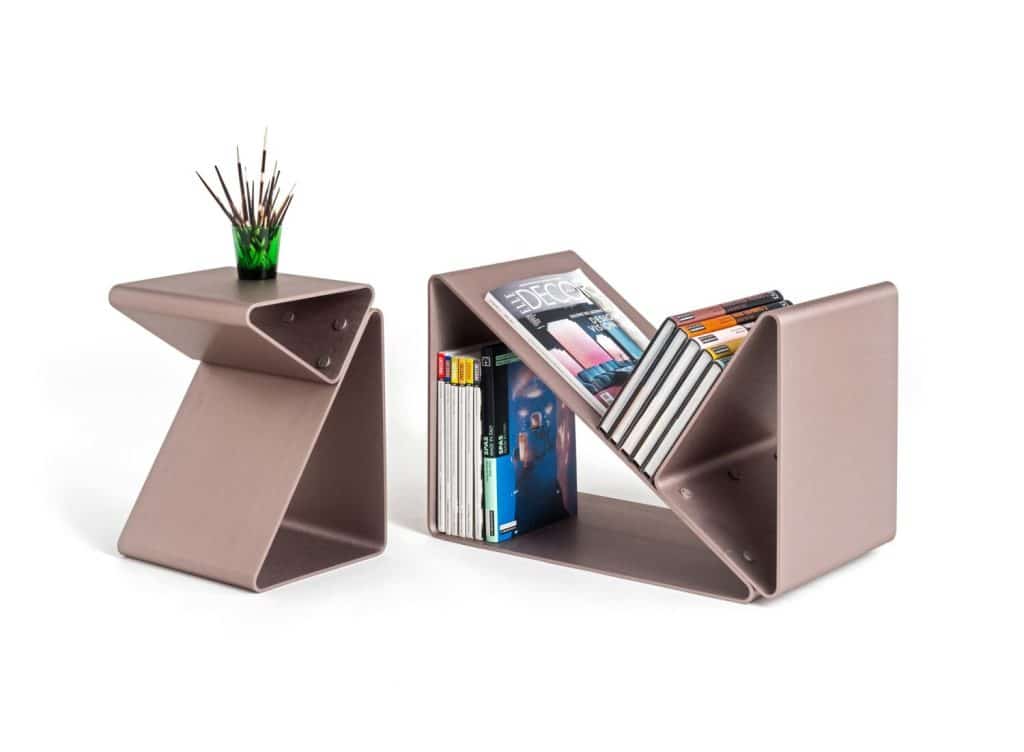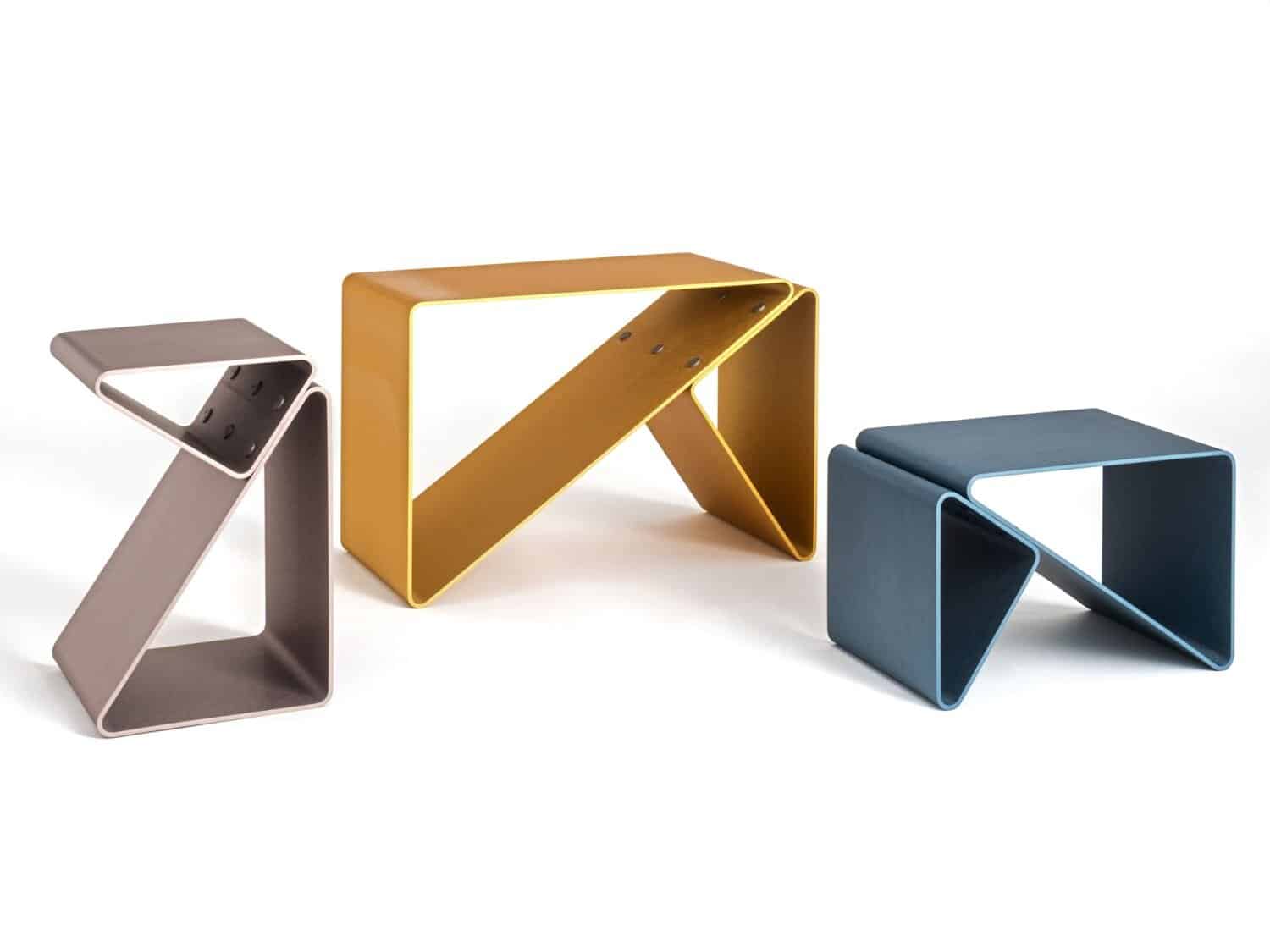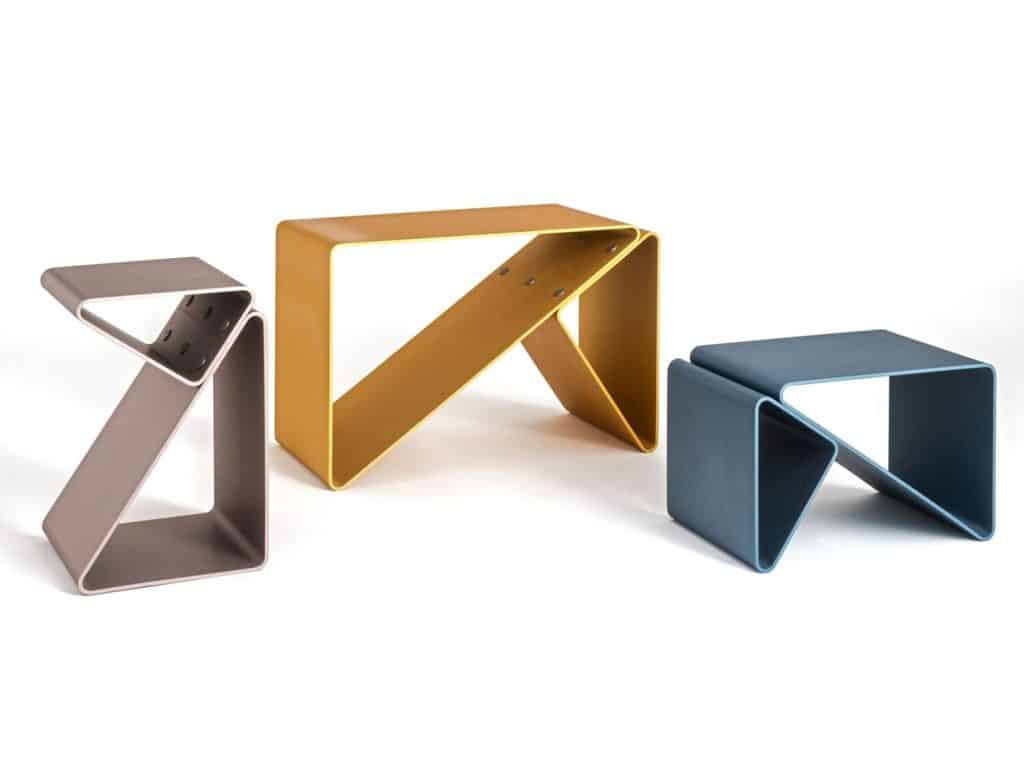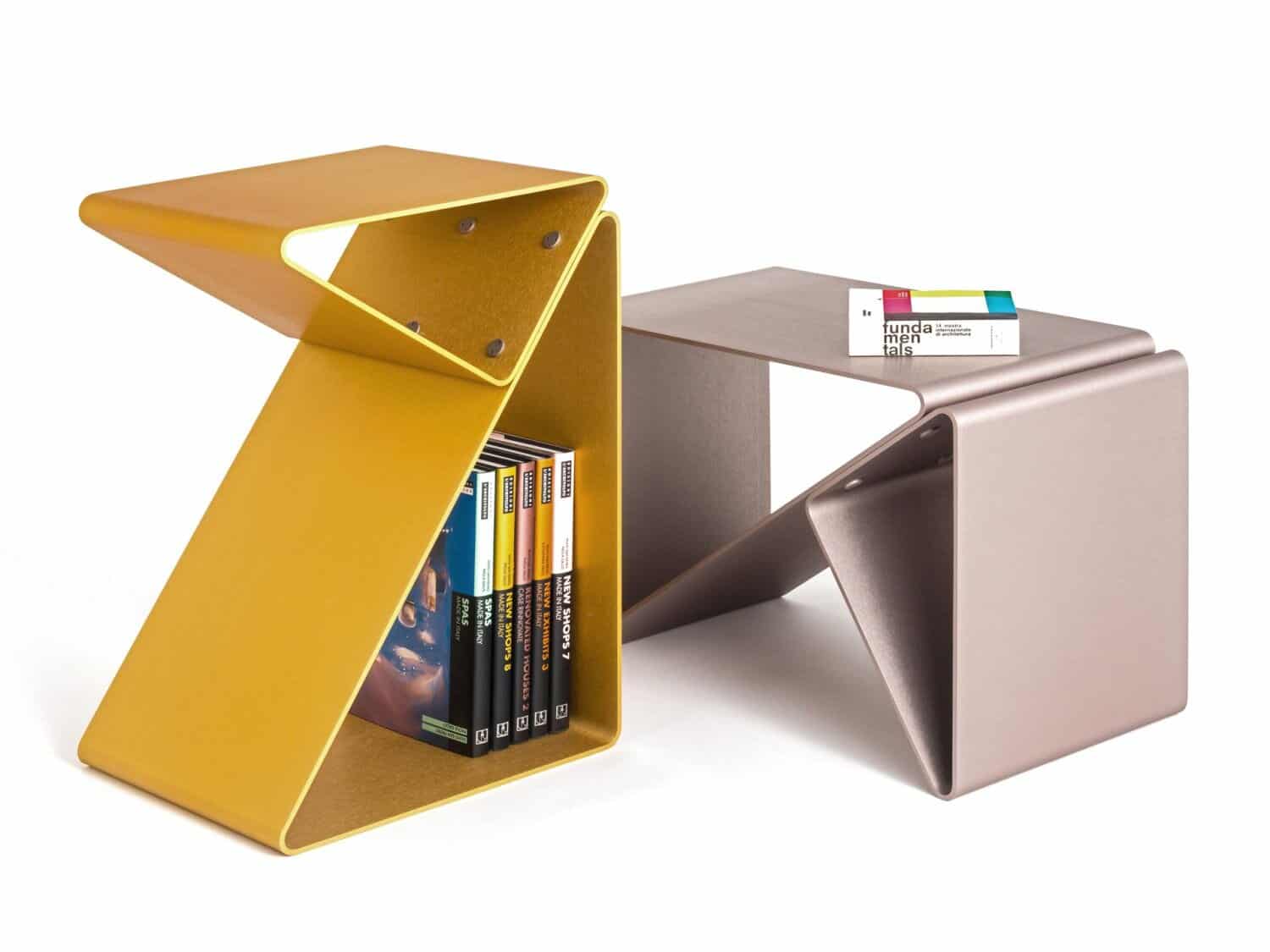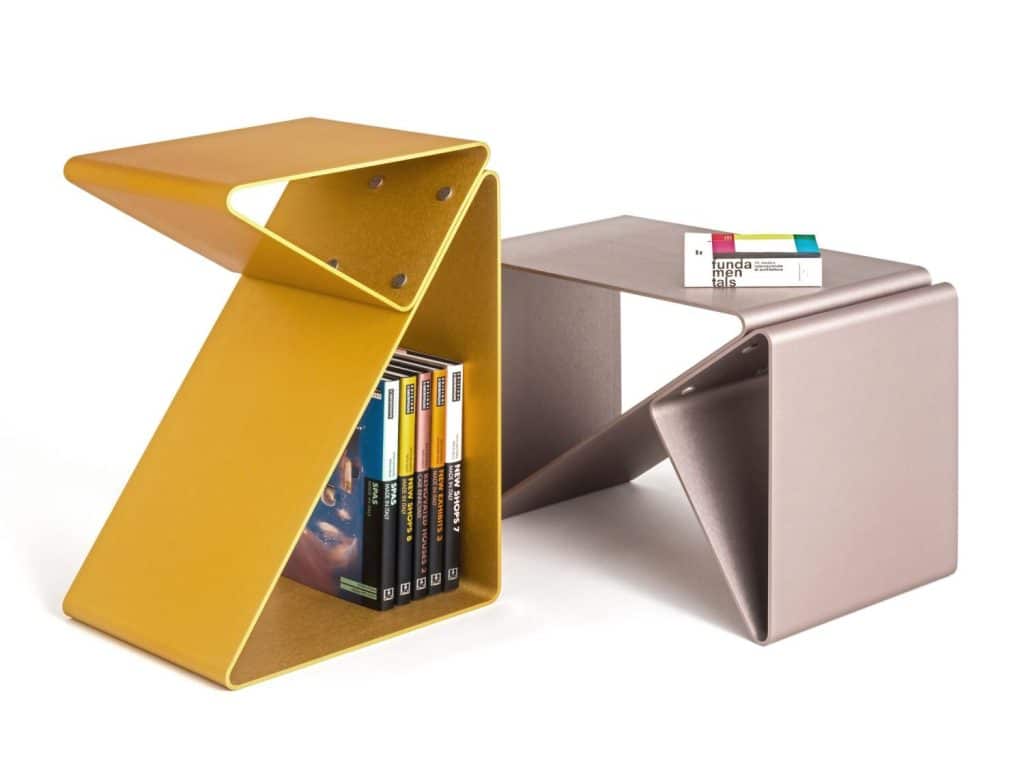 INFORMATION
Materials: Anodized Aluminum
Dimensions: small unit 30x27x42; big unit 35x42x63
All images with courtesy of Davide Frattini Frilli