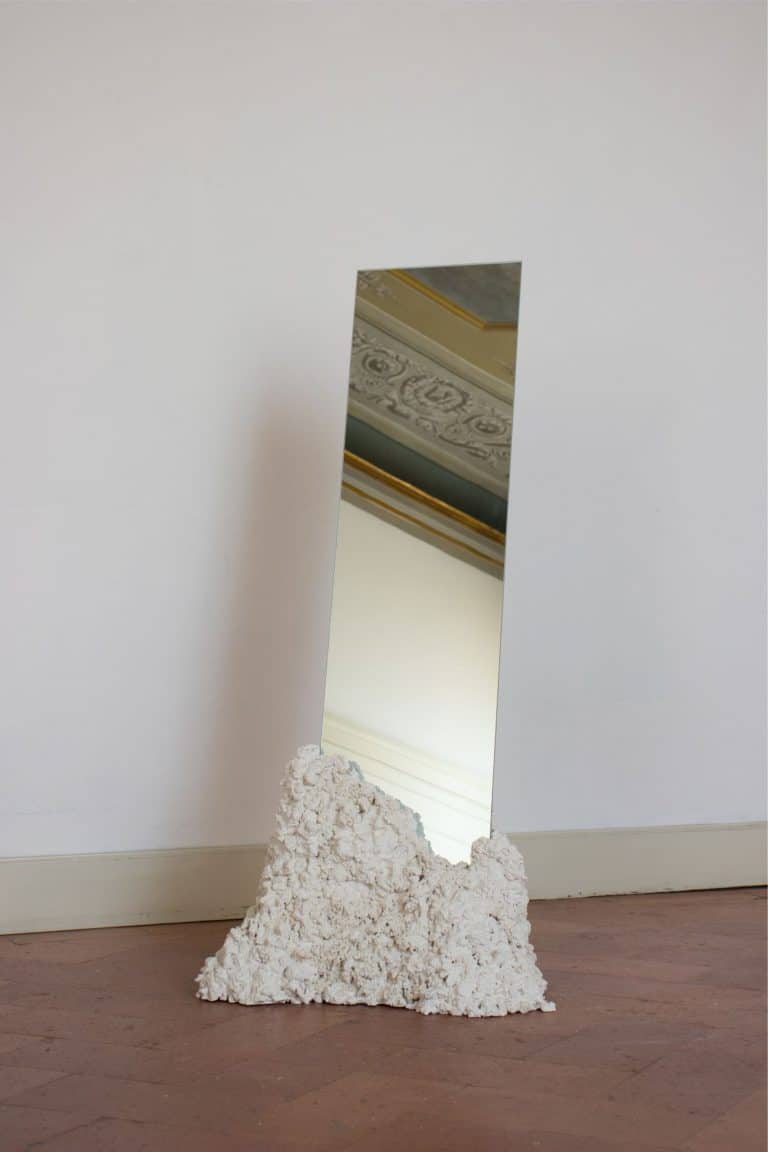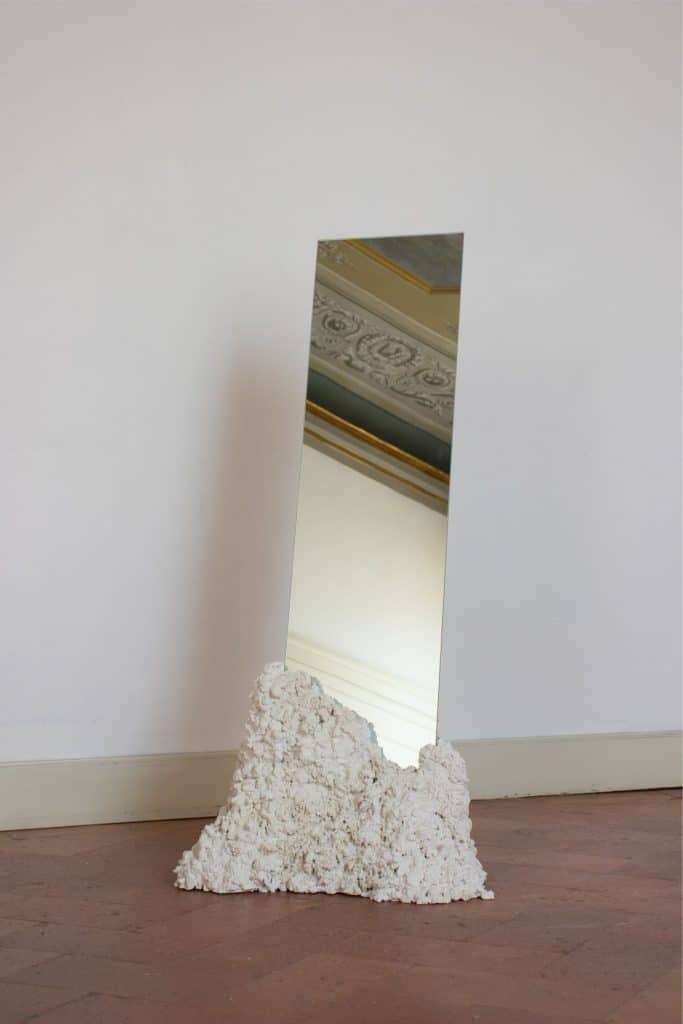 Botticino X Palazzo Monti is a family of furniture objects created during my stay at the beautiful XIII century Palazzo in Brescia.
In that occasion, my research on concrete and its perceptions got me in contact with local and characteristic materials, especially minerals extracted from nearby caves. The Botticino marble is a natural stone with a very fine grain and beige color, sometimes presenting golden accents. This marble can only be extracted in the mountains around Brescia, precisely in Botticino village. There they mastered the techniques and finishings of this marble, making the whole economy of the city based on this mineral.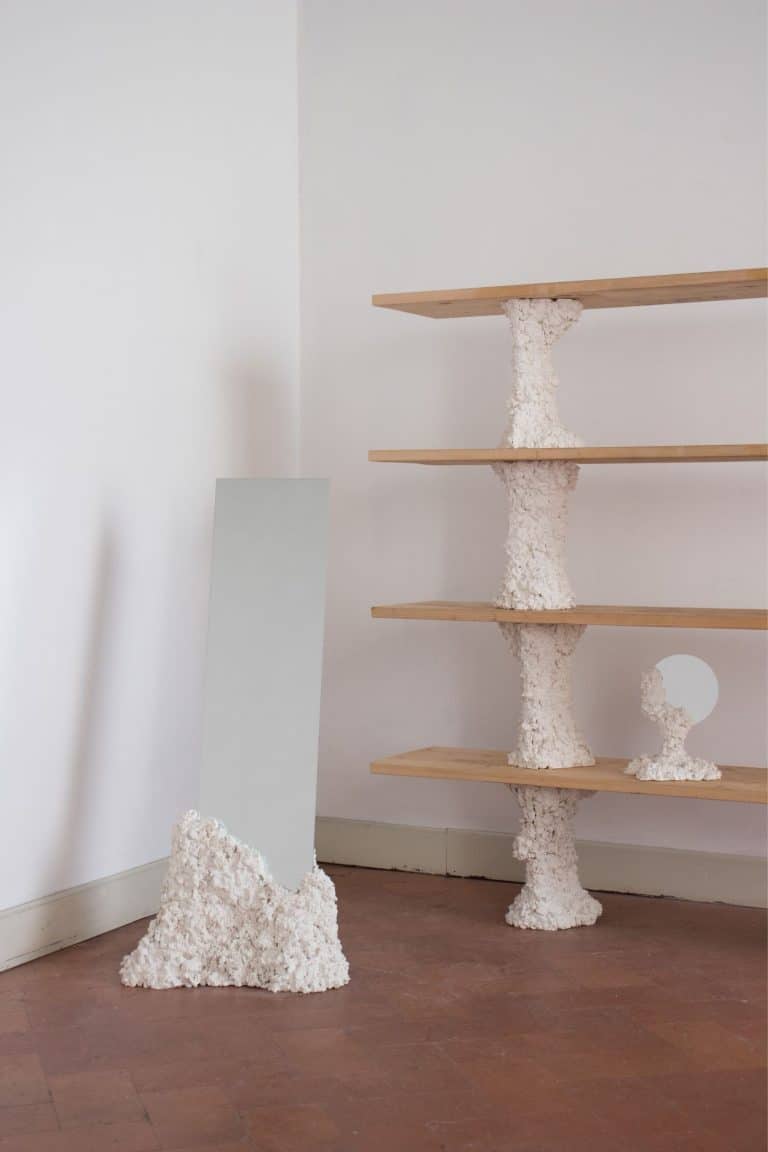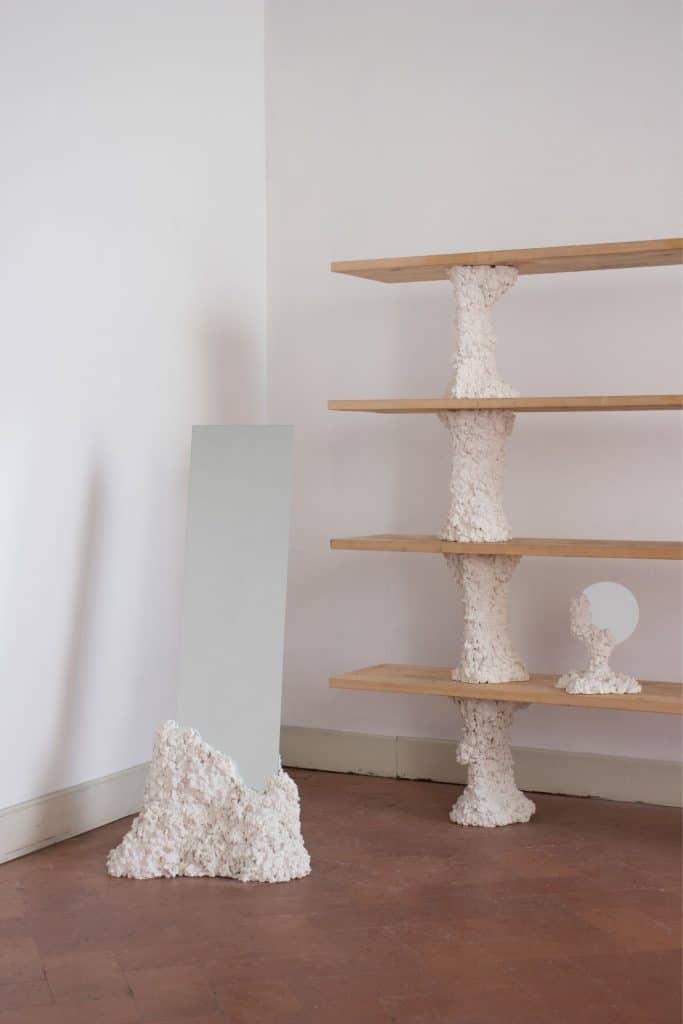 I decided to use this marble as the main material in the project, together with recycled waste marble aggregates from local marble workers and cement. The natural-like surface is obtained by letting the concrete behave and flow without moulds or formworks. The color comes from the marble powder used in the mixture, giving a soft and natural feeling. The objects created are intended to be used at the Palazzo.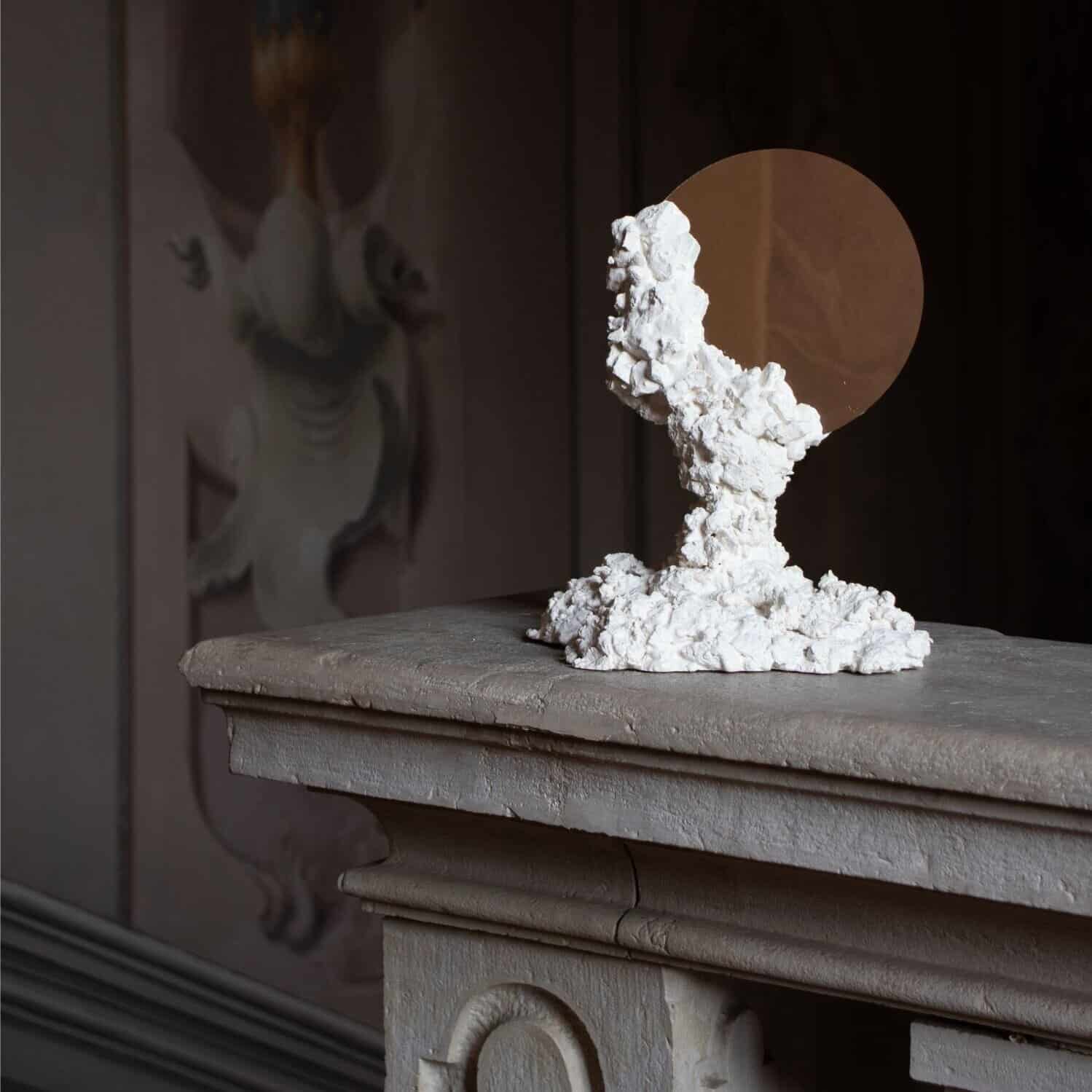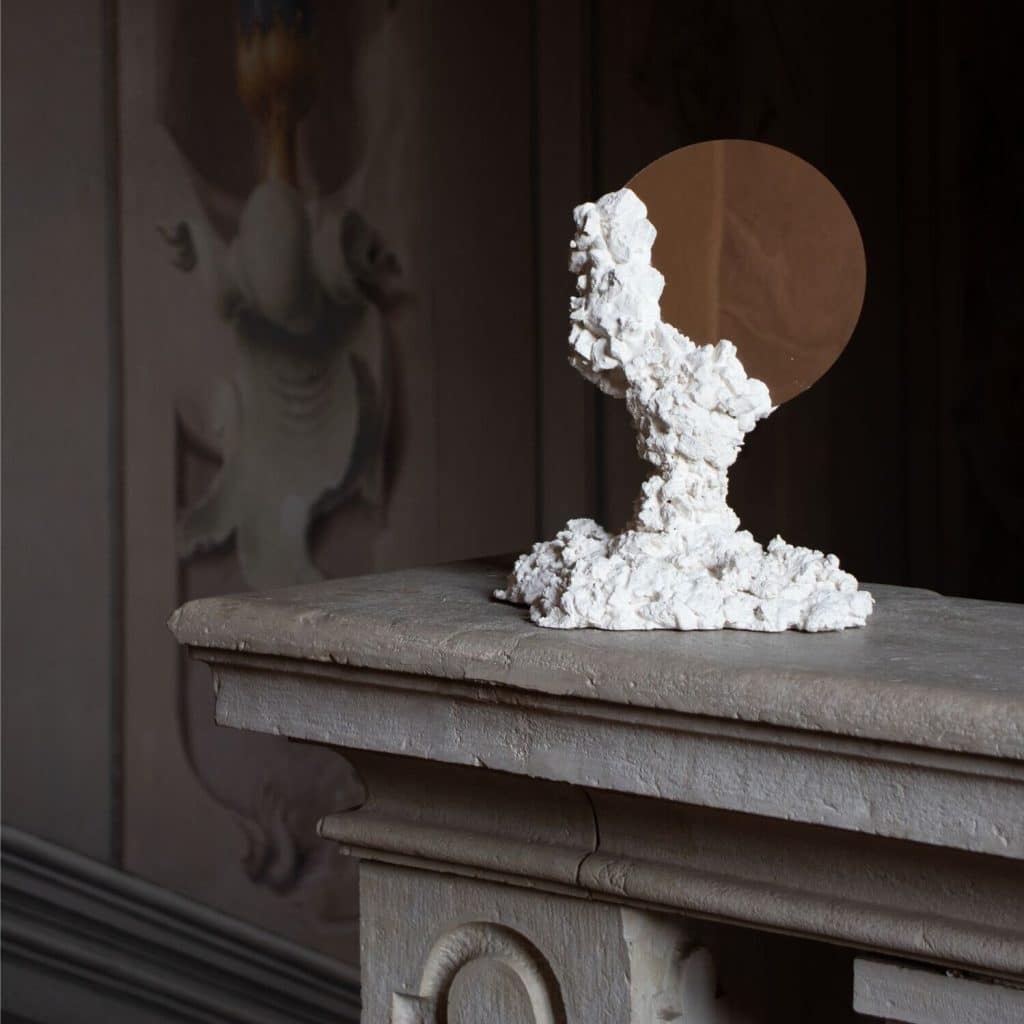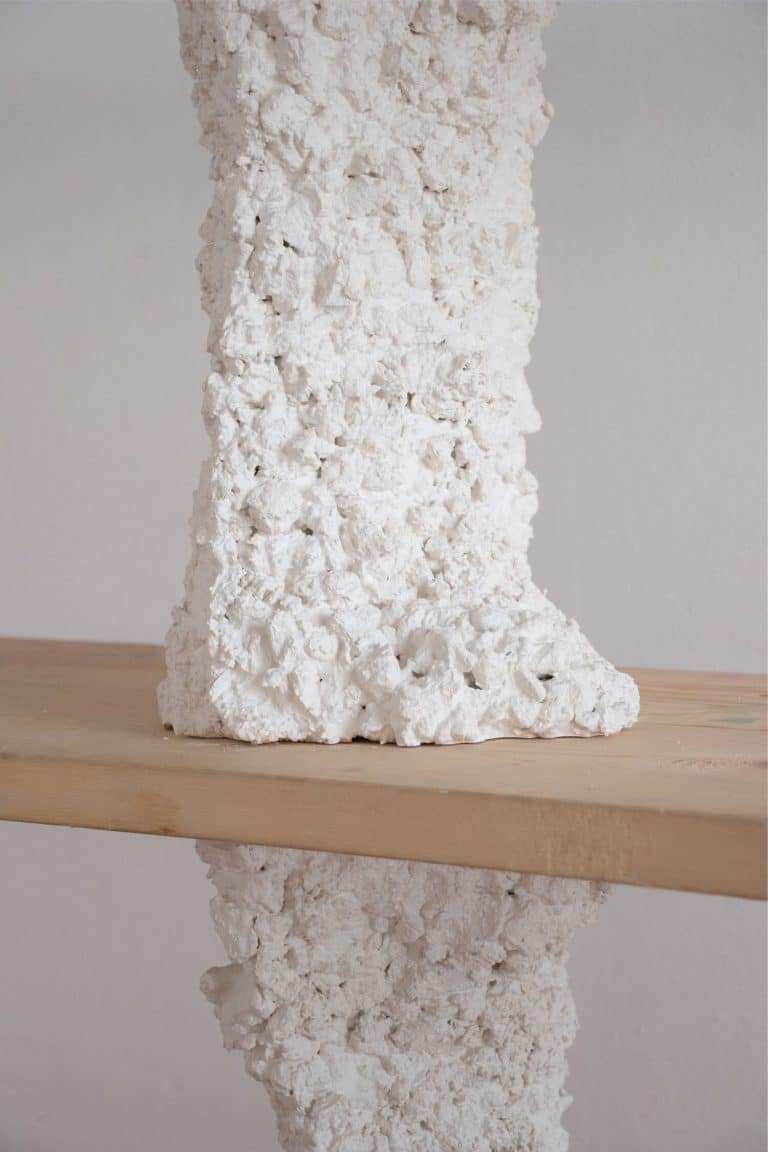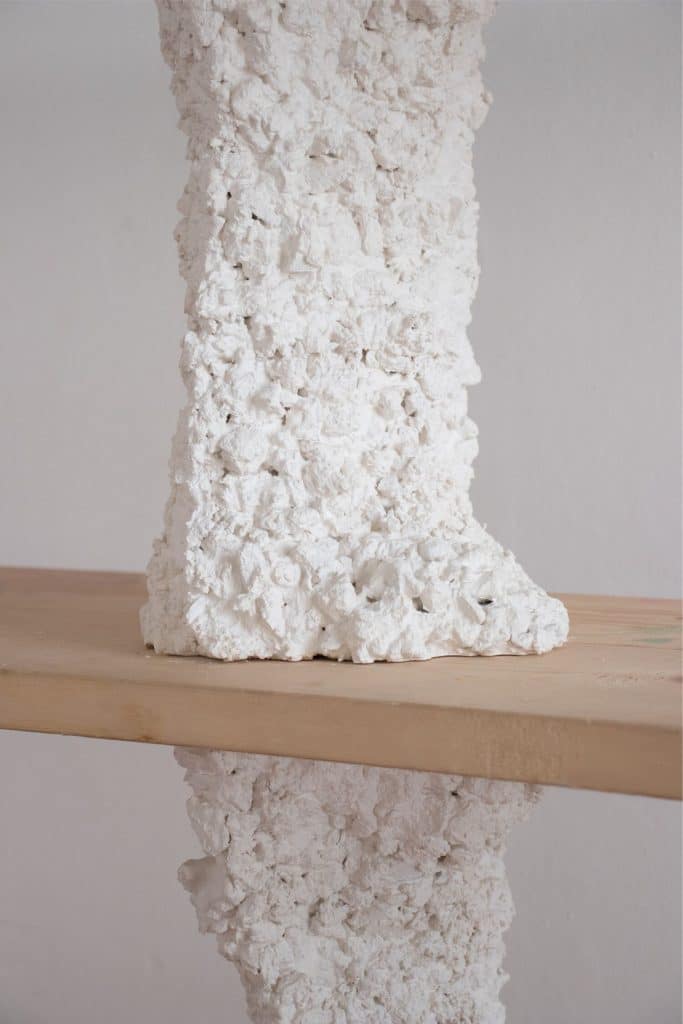 INFORMATION
All images with courtesy of Davide Ronco