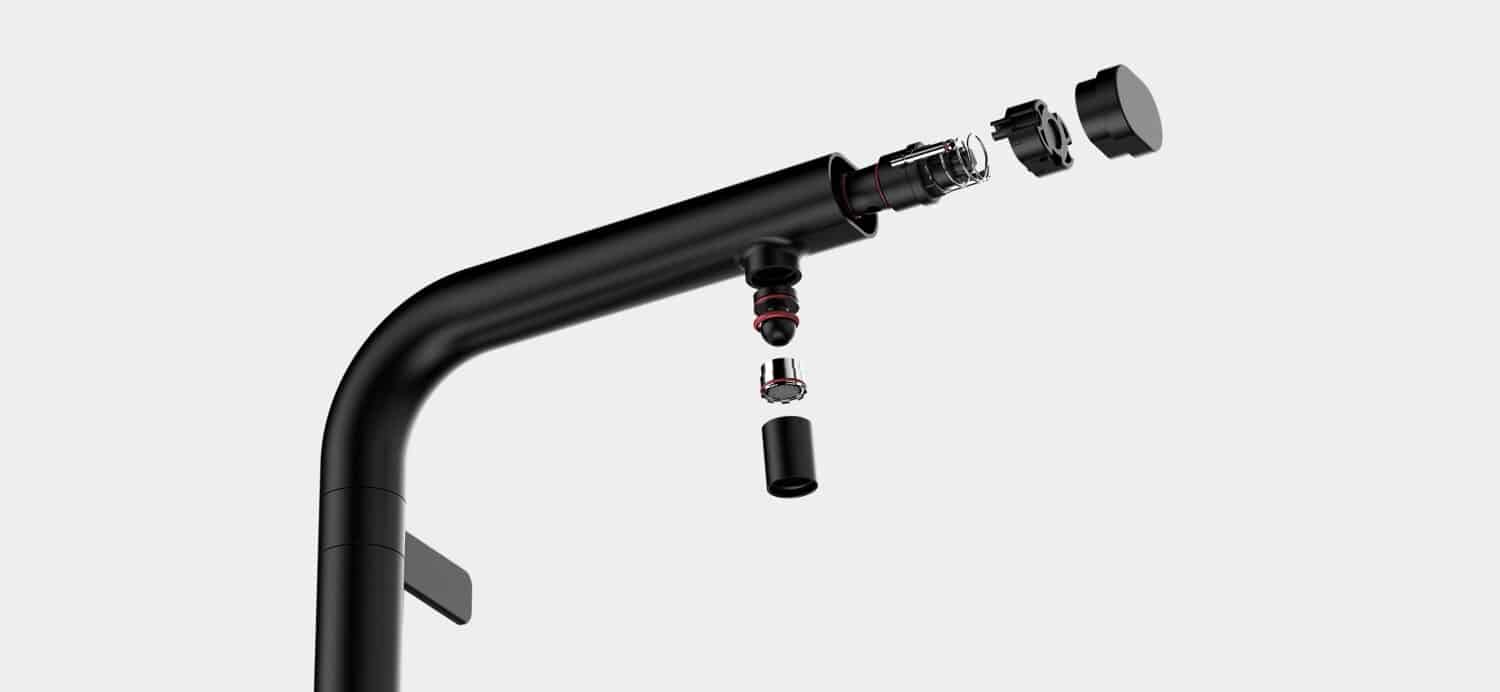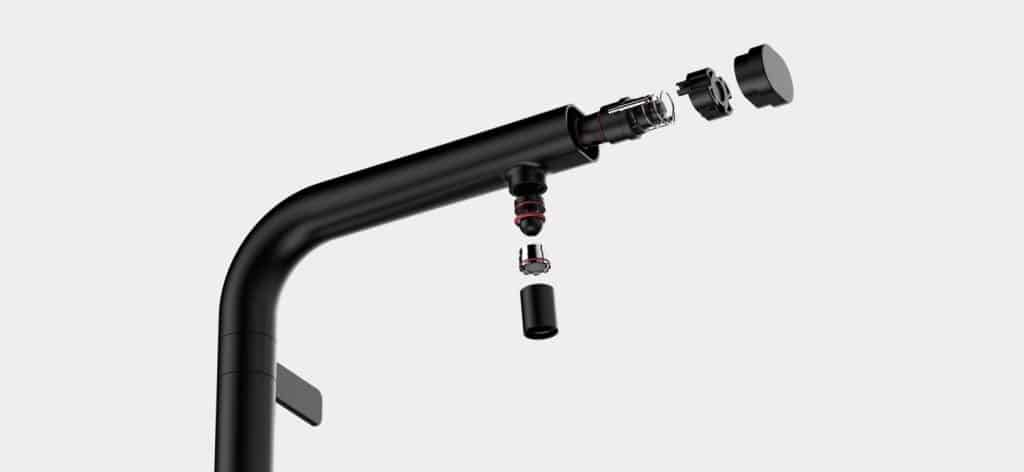 With a modern and timeless design, the Deca Click tap is the perfect combination of practicality and elegance.
Besides the variety of colors, its frontal click trigger allows greater mobility when performing your daily ritual in the kitchen. Deca Click is aligned with current architectural standards and kitchen decorations. Deca Click has different colors and finishings and two types of triggering. One is made by a handle and the other, by a frontal click. These features provide a better user experience and accessibility. People with motor restrictions or hand problems can interact with the product. Furthermore, the tap helps to save water and offers more space in the kitchen area. The design was human-centered, therefore we focused on the ergonomics and functionality of the faucet, designing all the components in one single body. The handle regulates water's intensity and makes it easy to activate the tap. Moreover, there is a big frontal button to deactivate or activate the water flux, without using hands. The spout is also movable, enhancing more versatility and a much better product experience.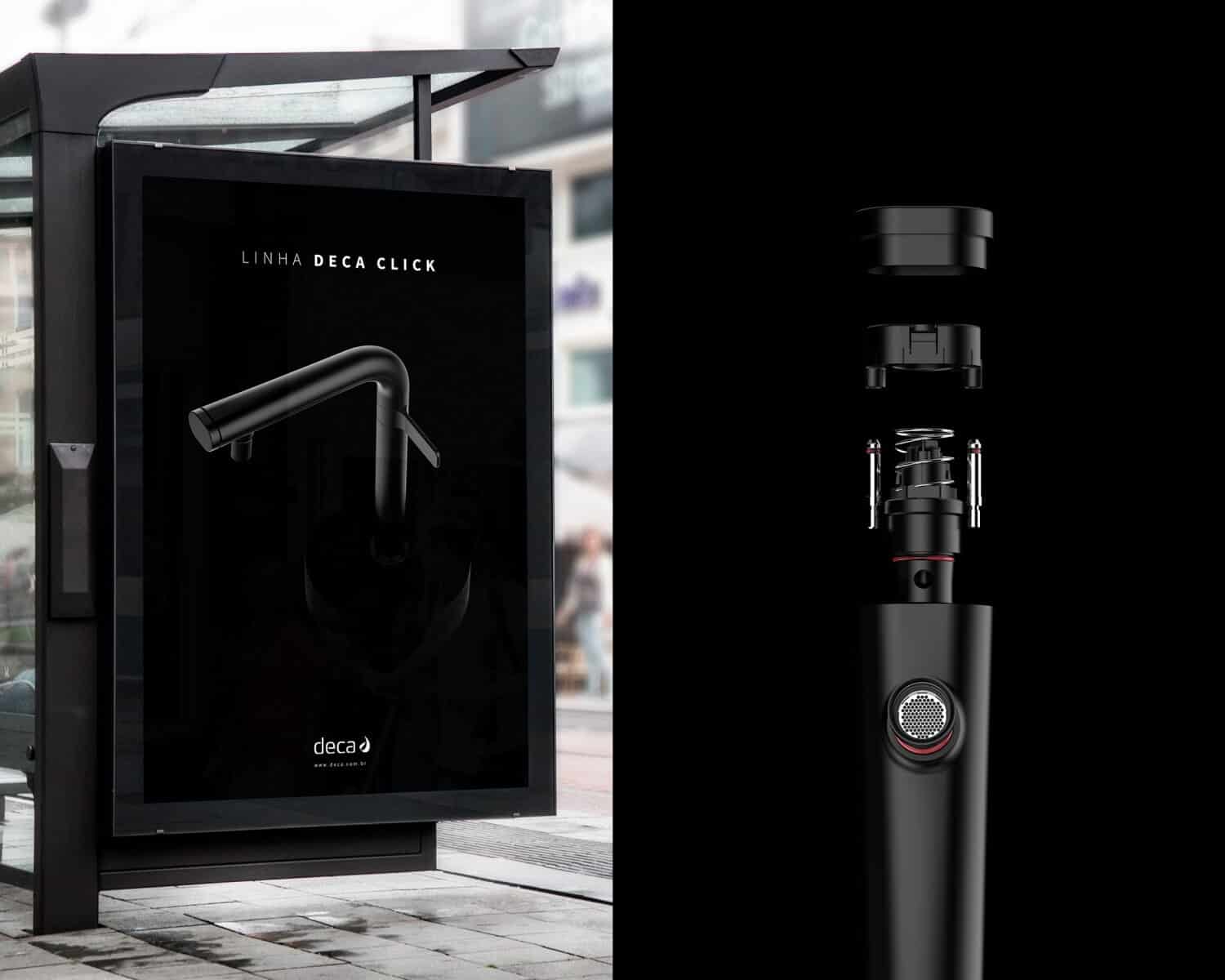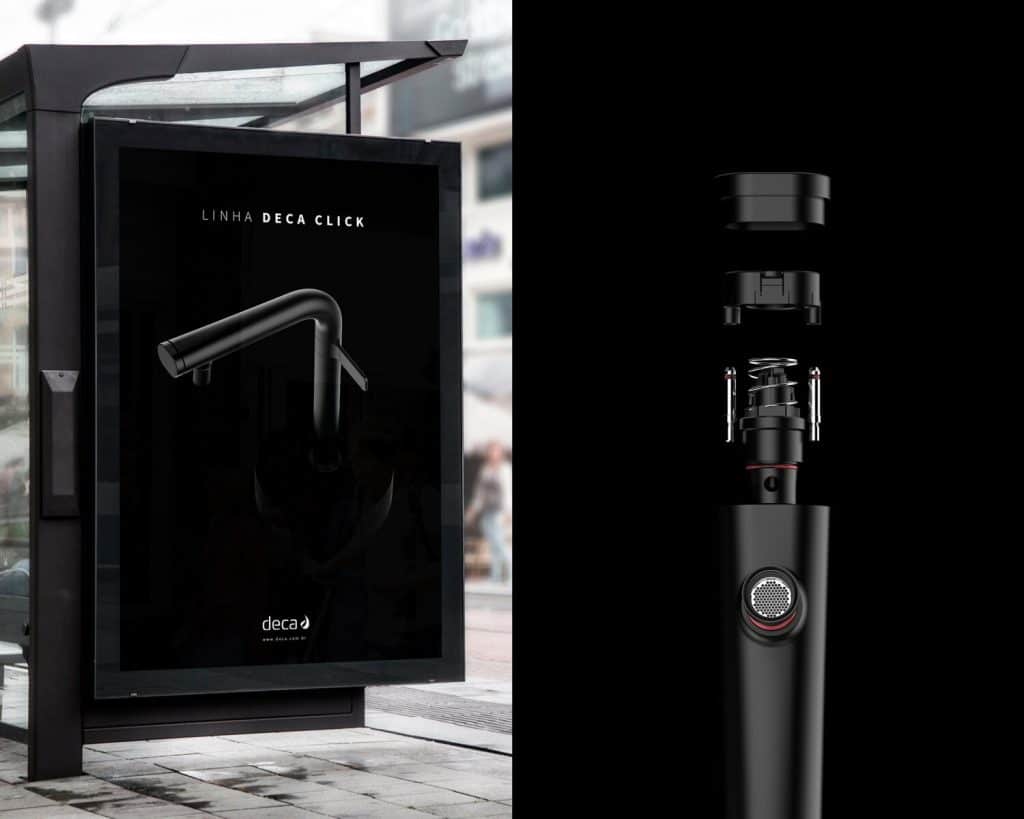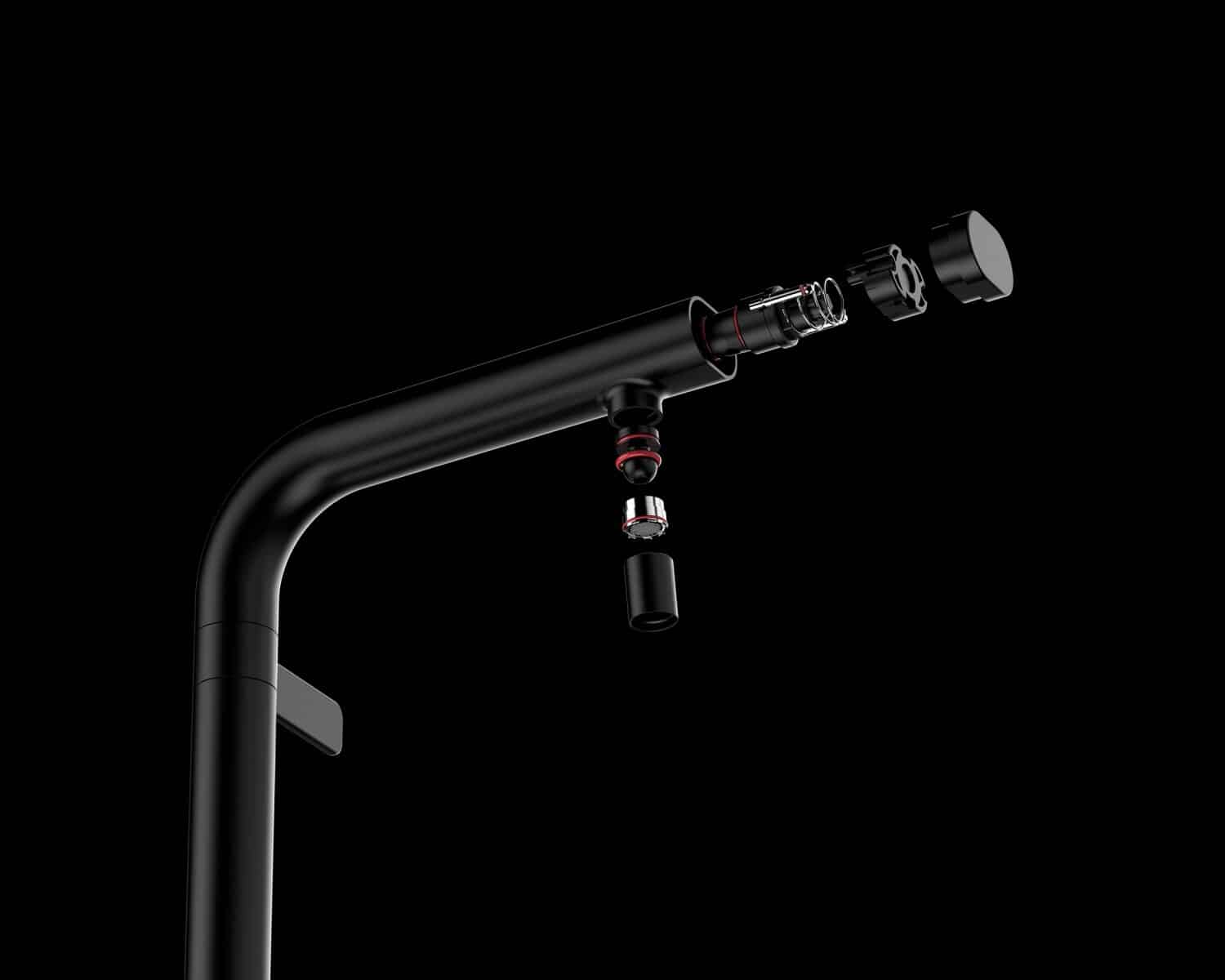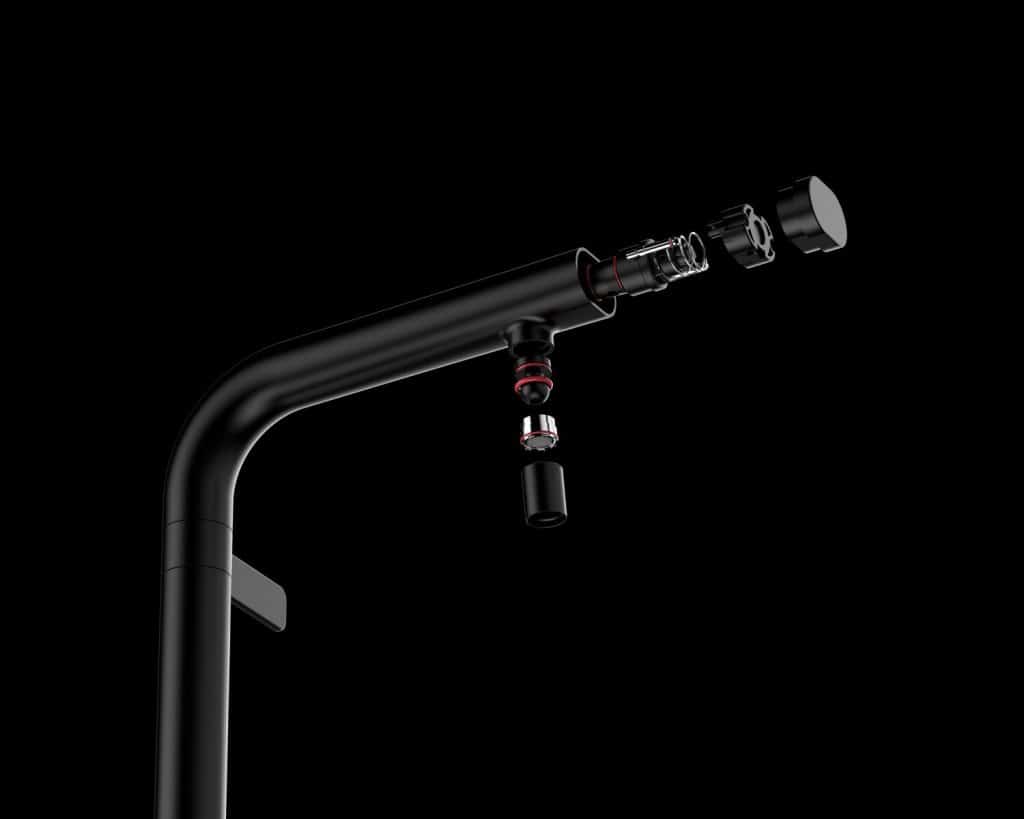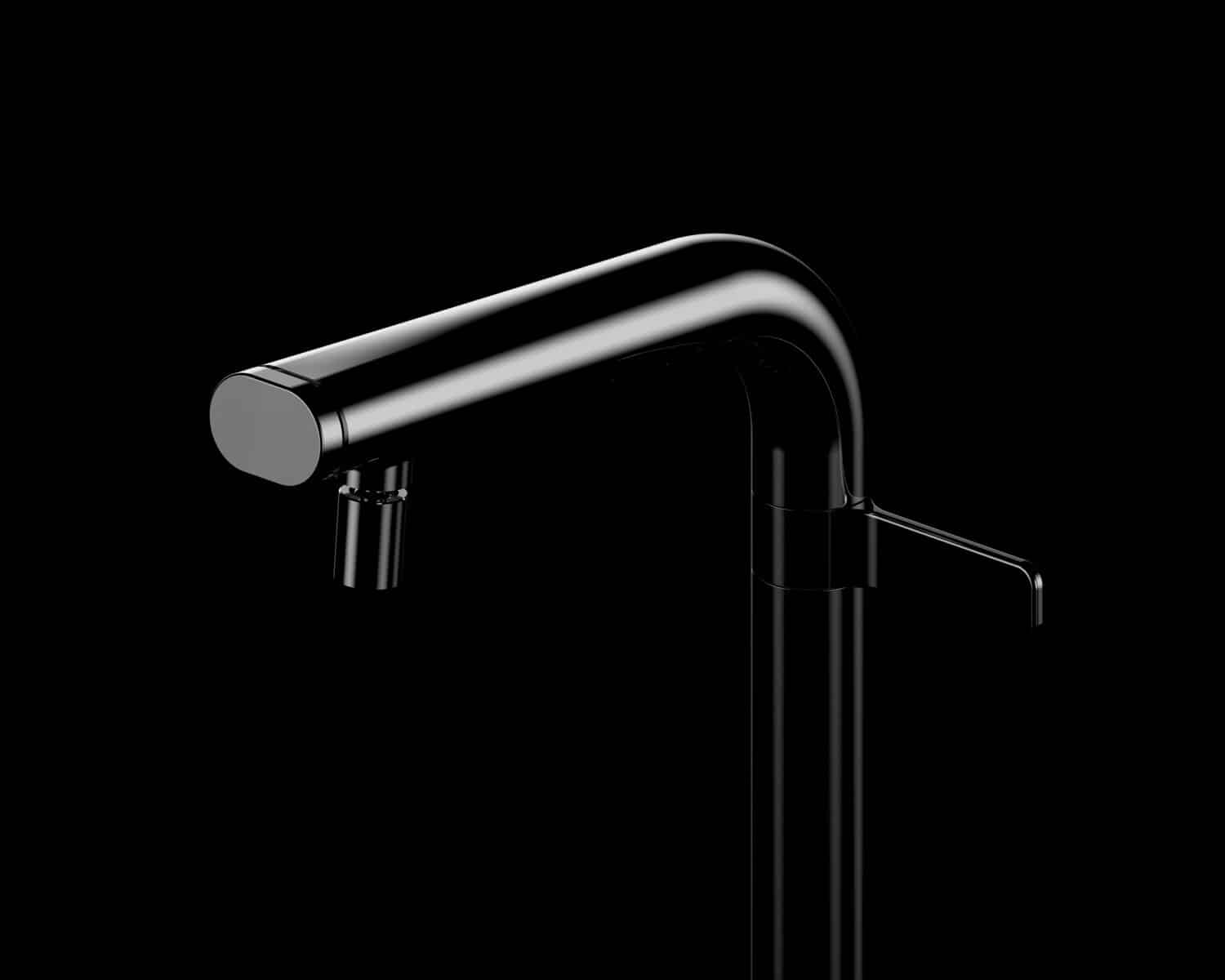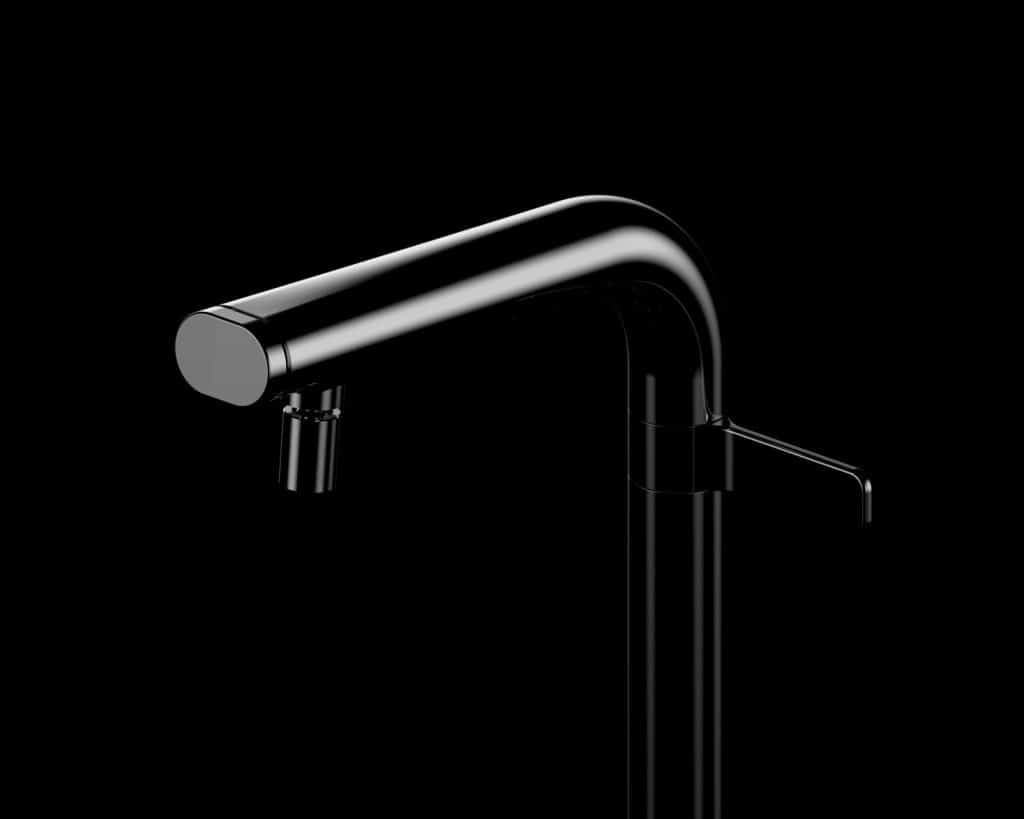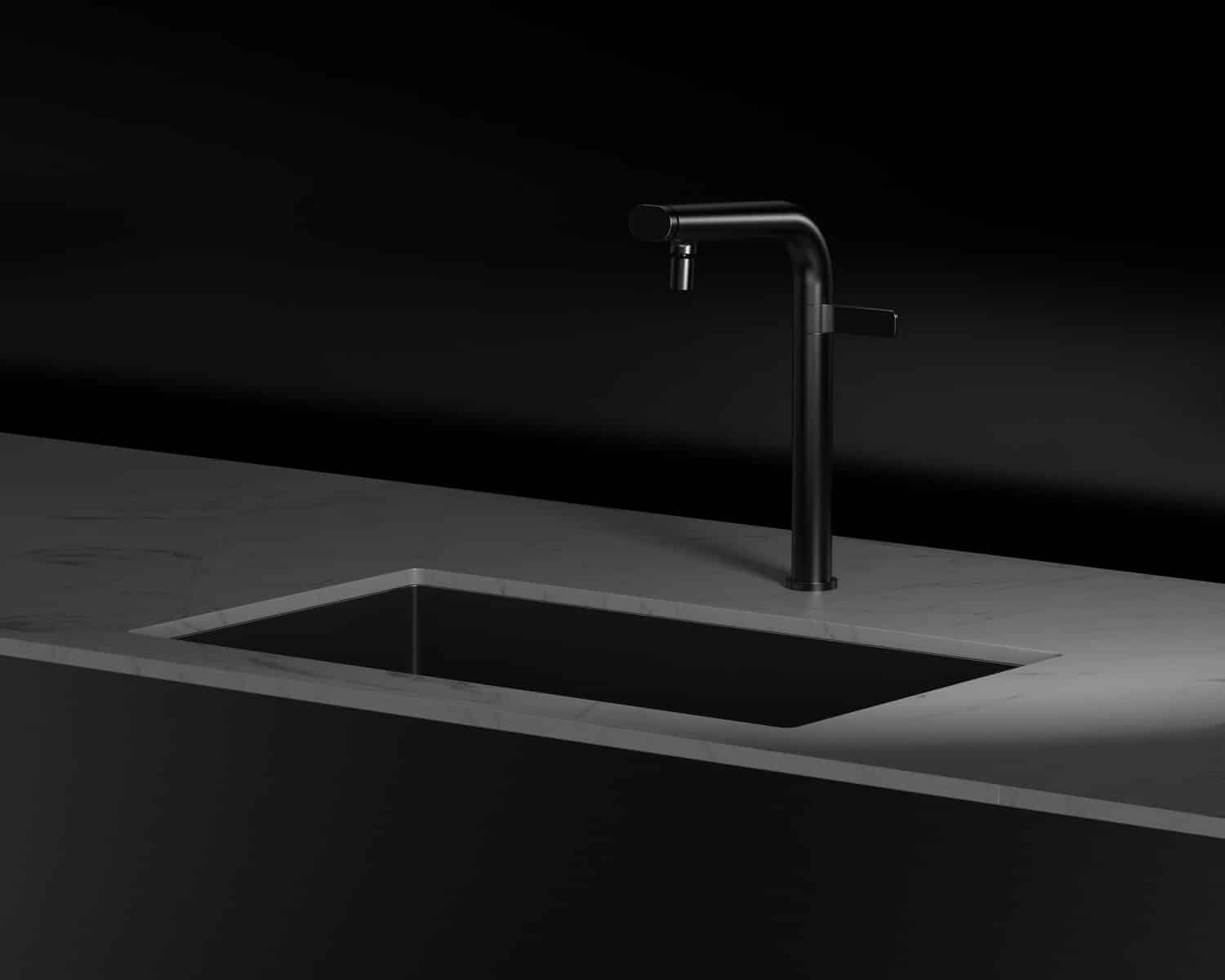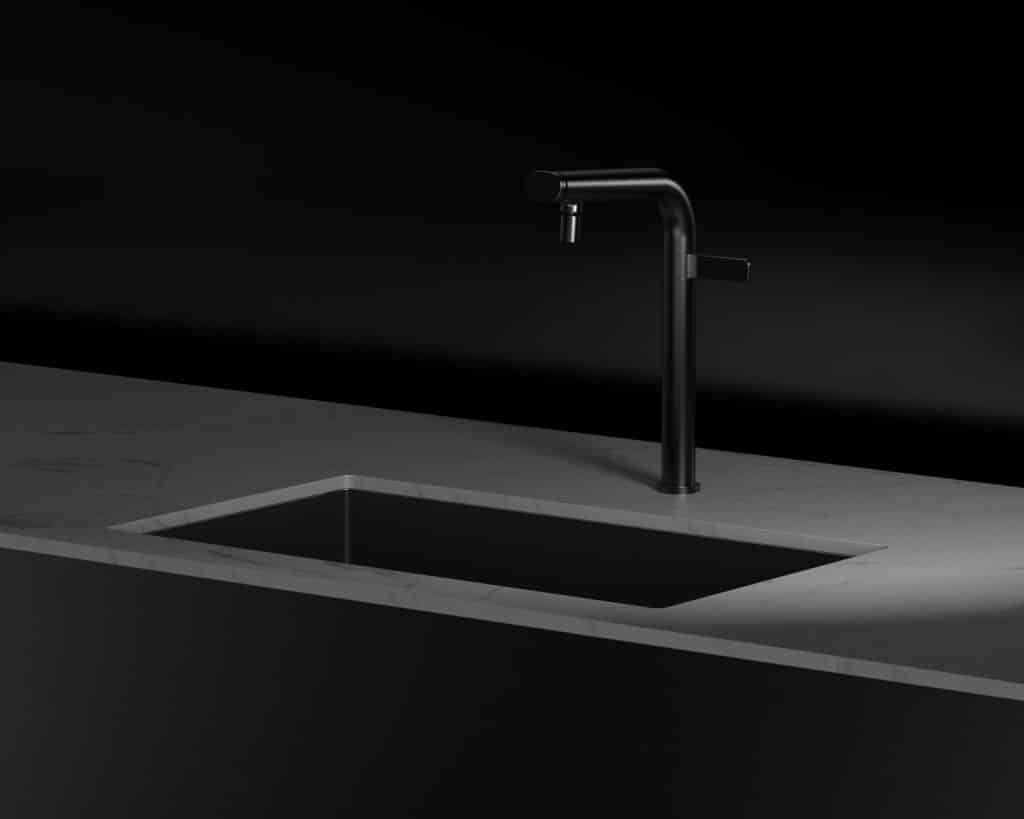 INFORMATION
Valkiria Inteligência Criativa
Deca – Duratex S.A.
All images with courtesy of Valkiria Inteligência Criativa