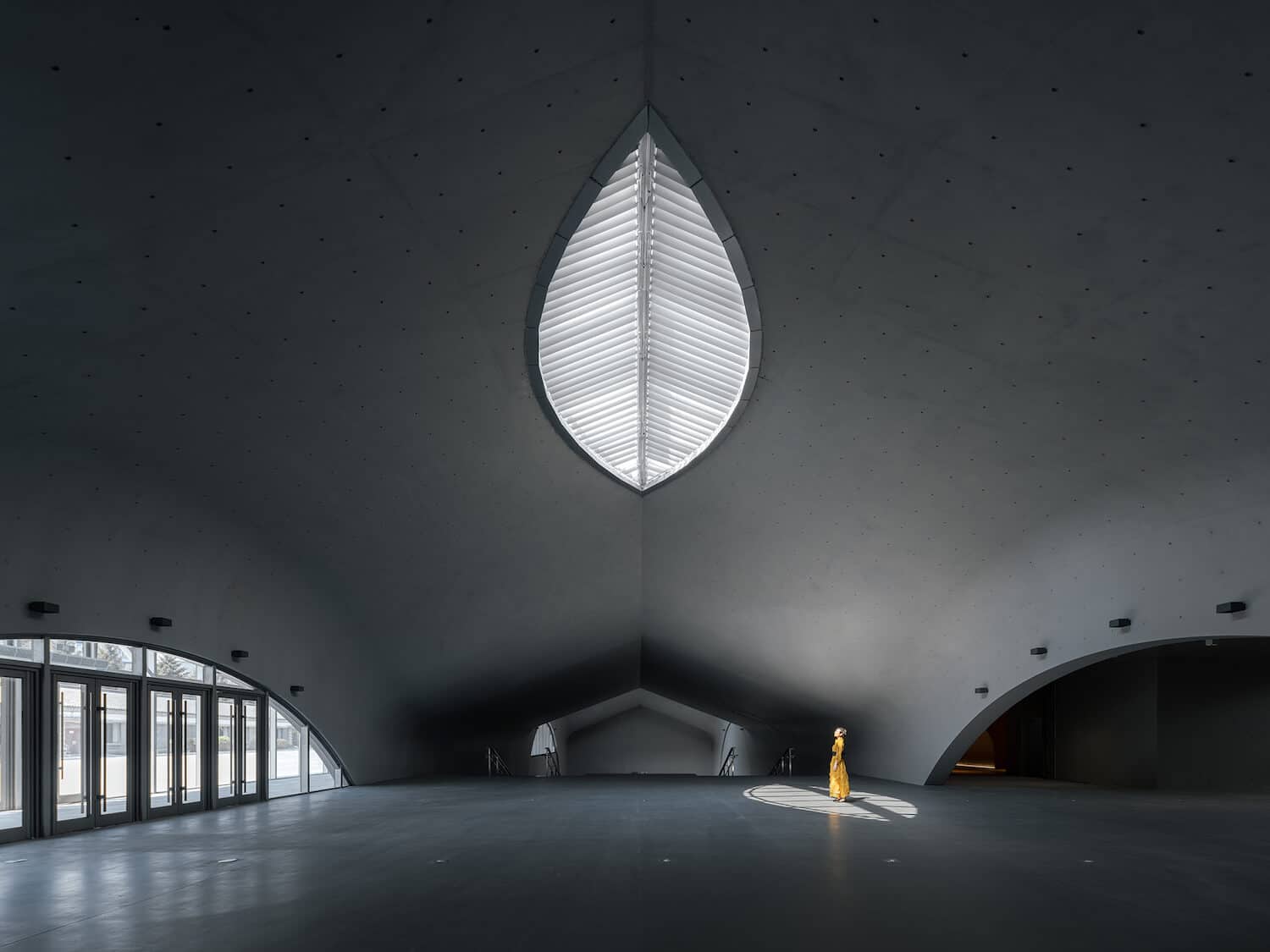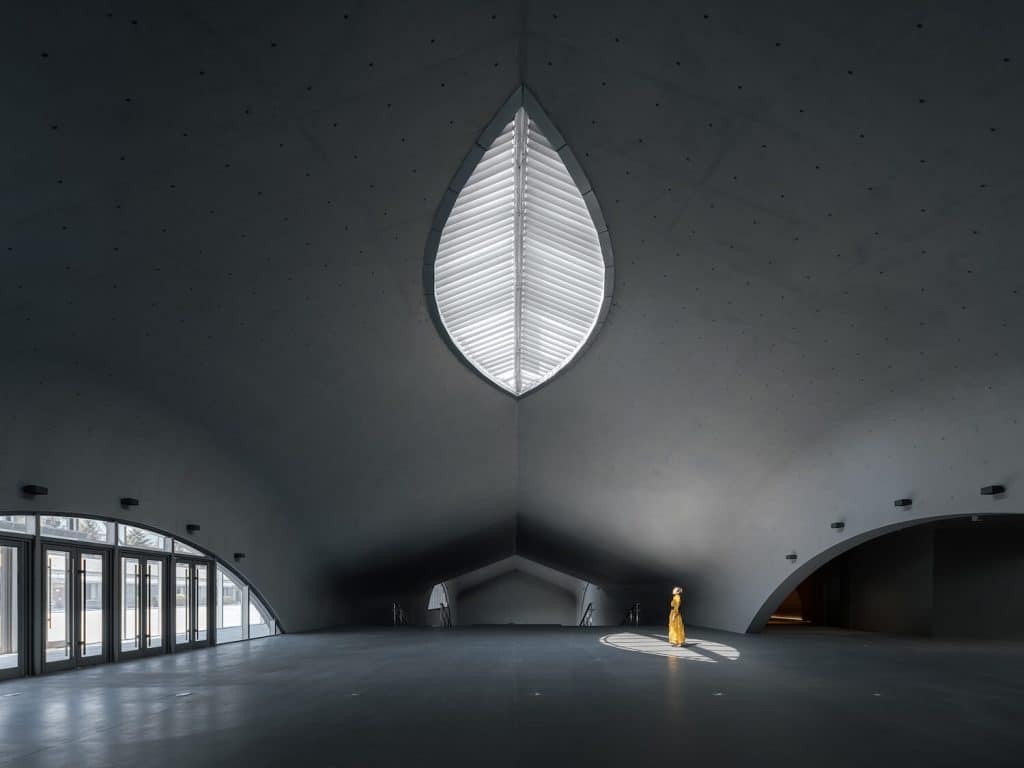 In the heart of Changchun City, China, a captivating architectural wonder has emerged, bringing history to life in a contemporary setting. The "Deep Time Palace" designed by the visionary team at Wutopia Lab, stands as a testament to the seamless fusion of the past and the present. This monumental cultural architecture project, located at No. 5 Guangfu North Road, Kuancheng District, Changchun City, is set to captivate visitors with its grandeur and artistic allure.
The Deep Time Palace project was conceptualized in May 2017 and officially completed in May 2023. Spearheaded by the accomplished principal architect, Yu Ting, alongside Huang He (Project Architect) and Pu Shengrui (Project Manager), this architectural marvel has brought together an ensemble of design experts and collaborators.
The project's design team, consisting of Pu Shengrui, Pan Dali, Sun Liran (Conceptual Design Phase), and Xie Jialin (Drawing Compilation Phase), showcased their creative brilliance in every aspect of this masterpiece. The collaboration extended to Installation Design by Kuang Zhou, Huang He, and Xie Jialin, while Design Consultants Wei Minfei, Miao Binhai, Zhang Zhun, Qian Yanmin, Lin Xingchun, Zhang Kejie, Chloe Zhang, Zang Yanting, and Deng Xiaodan contributed their expertise.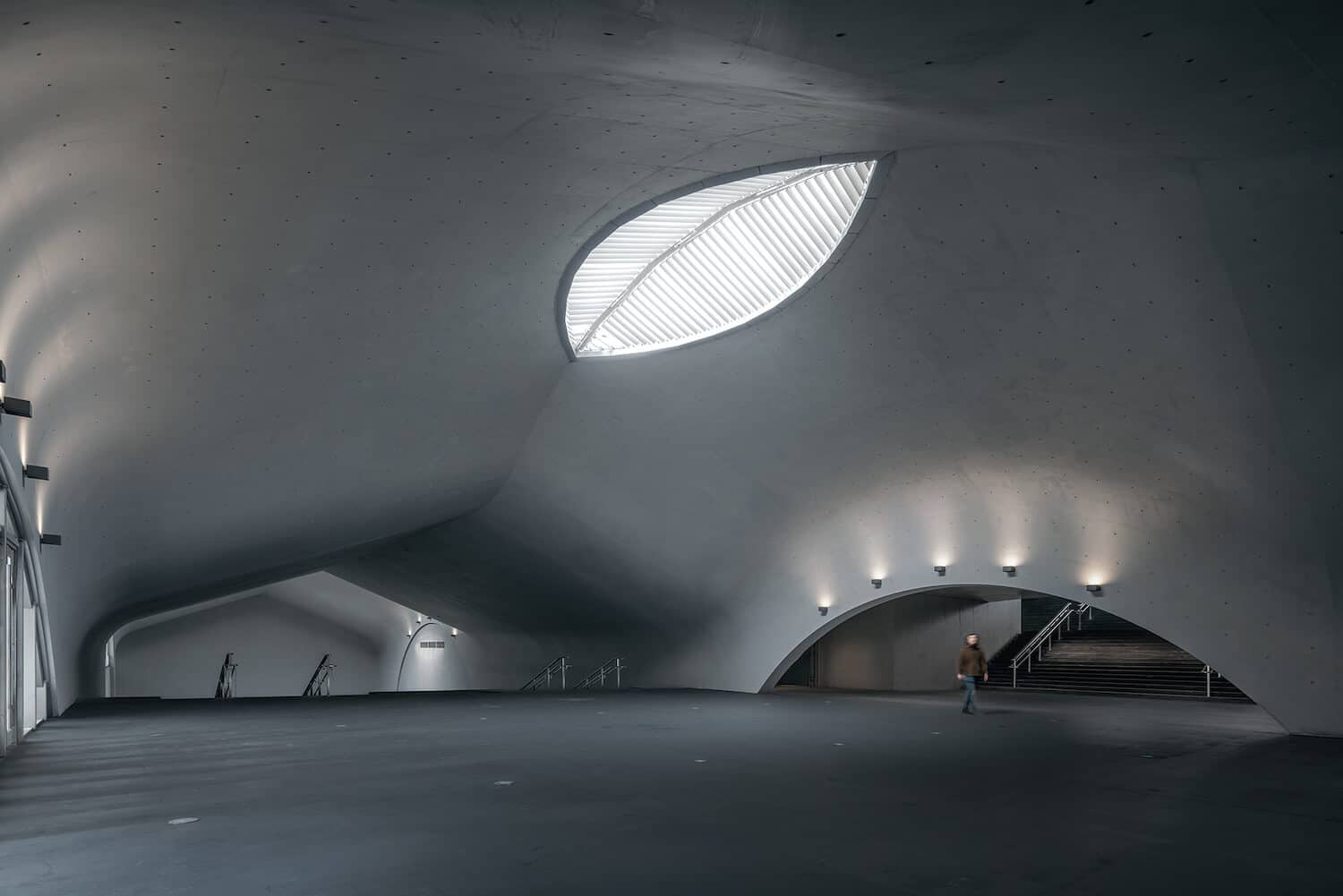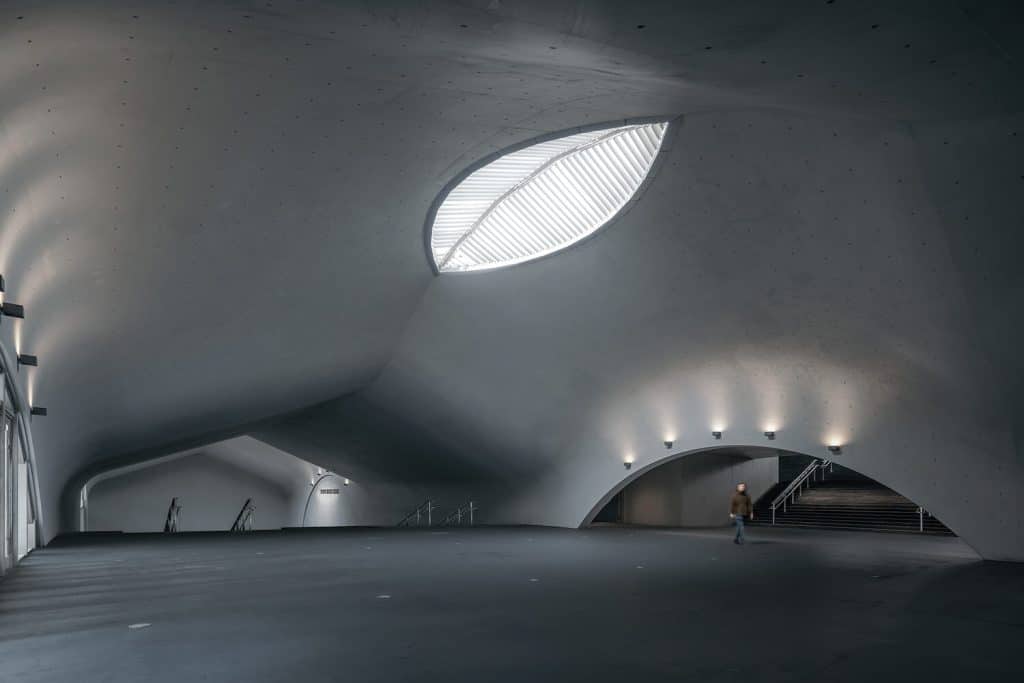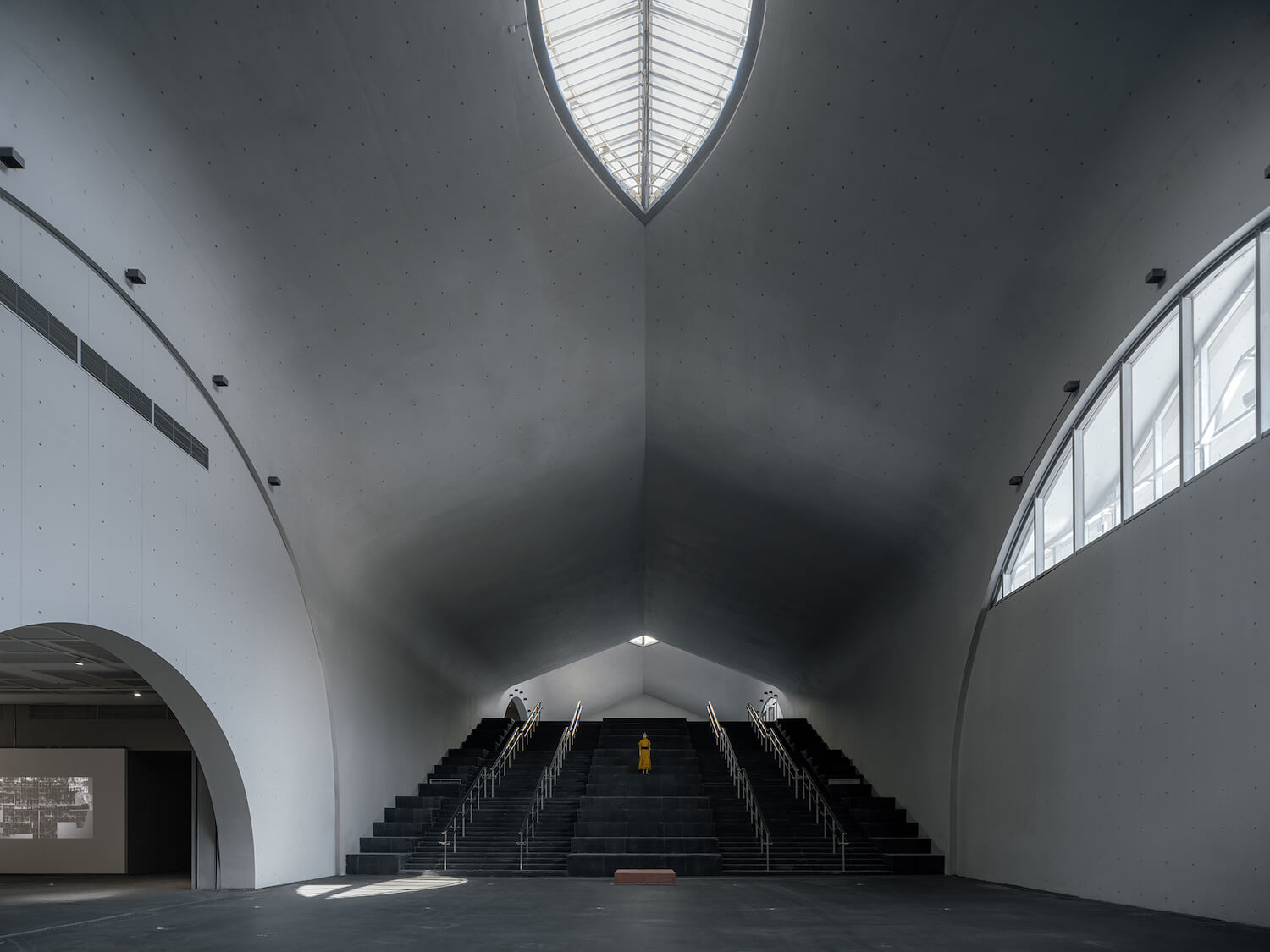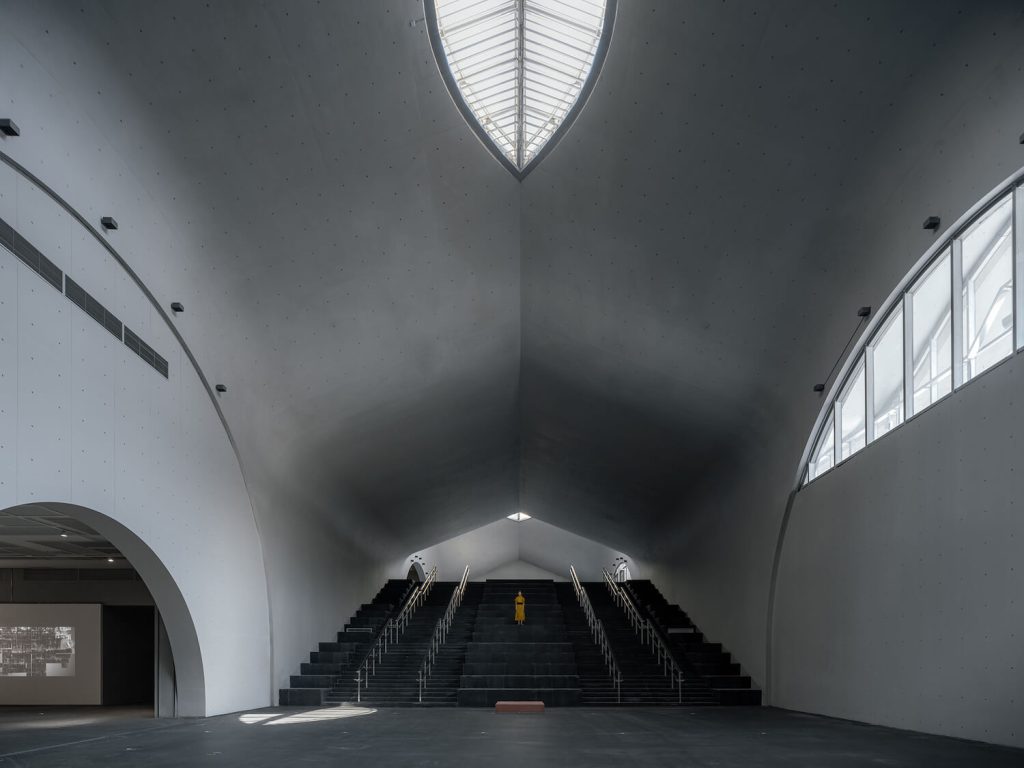 The Deep Time Palace spans an impressive 16,650 square meters, enveloping visitors in an awe-inspiring environment that pays homage to the rich heritage of the Manchurian Regime. Situated in the Kuancheng District of Changchun City, this architectural gem is destined to become a cultural oasis that invites exploration and reflection.
To bring this monumental project to life, several collaborators lent their expertise. Jilin Beihua Electric Power Technology Design & Research Institute's Jilin Yongji Branch managed the low-voltage system design, while the interior design was executed by Jilin Wuyi Construction Co., Ltd. and Shanghai Hip-pop Architectural Decoration Design Co., Ltd. (Concept). Changchun Garden Planning Research Institute Co., Ltd. oversaw the landscape design, while Gradient Lighting Design added a touch of brilliance to the lighting.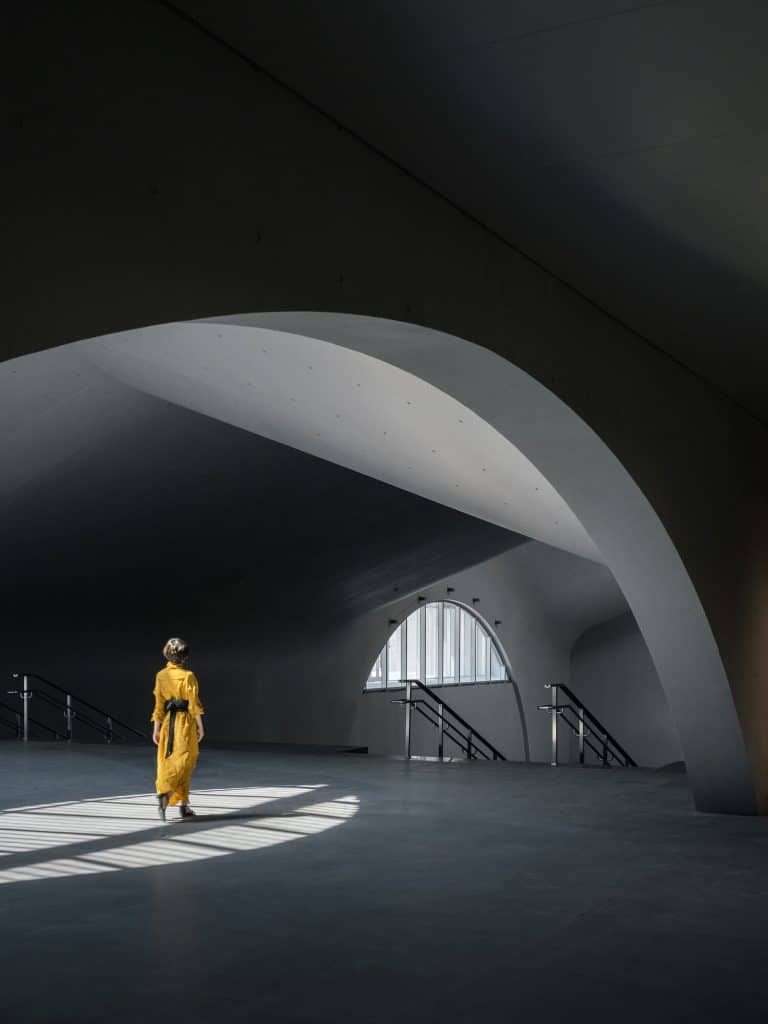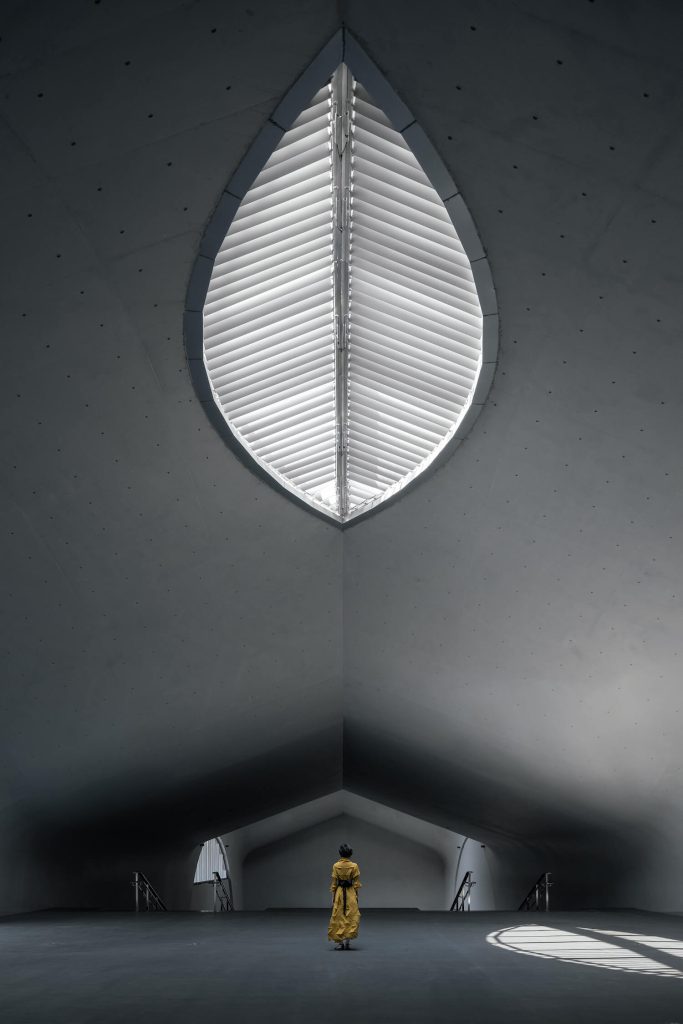 The Deep Time Palace is a striking example of architectural prowess, with fair-faced concrete dominating the material palette. This choice underscores the building's timeless and sturdy nature, emphasizing the enduring legacy of the Manchurian Regime.
The Deep Time Palace stands as a cultural beacon and is commissioned by the Palace Museum of the Manchurian Regime. It is designed not only to house and preserve historical artifacts but also to provide visitors with an immersive journey through time, offering a profound connection to China's rich cultural heritage.
Its completion in May 2023, it promises to be a cultural destination that will enrich the lives of visitors for generations to come. As it opens its doors to the world, it invites us to delve into the past, appreciate the present, and contemplate the future—a true masterpiece that bridges the depths of time.