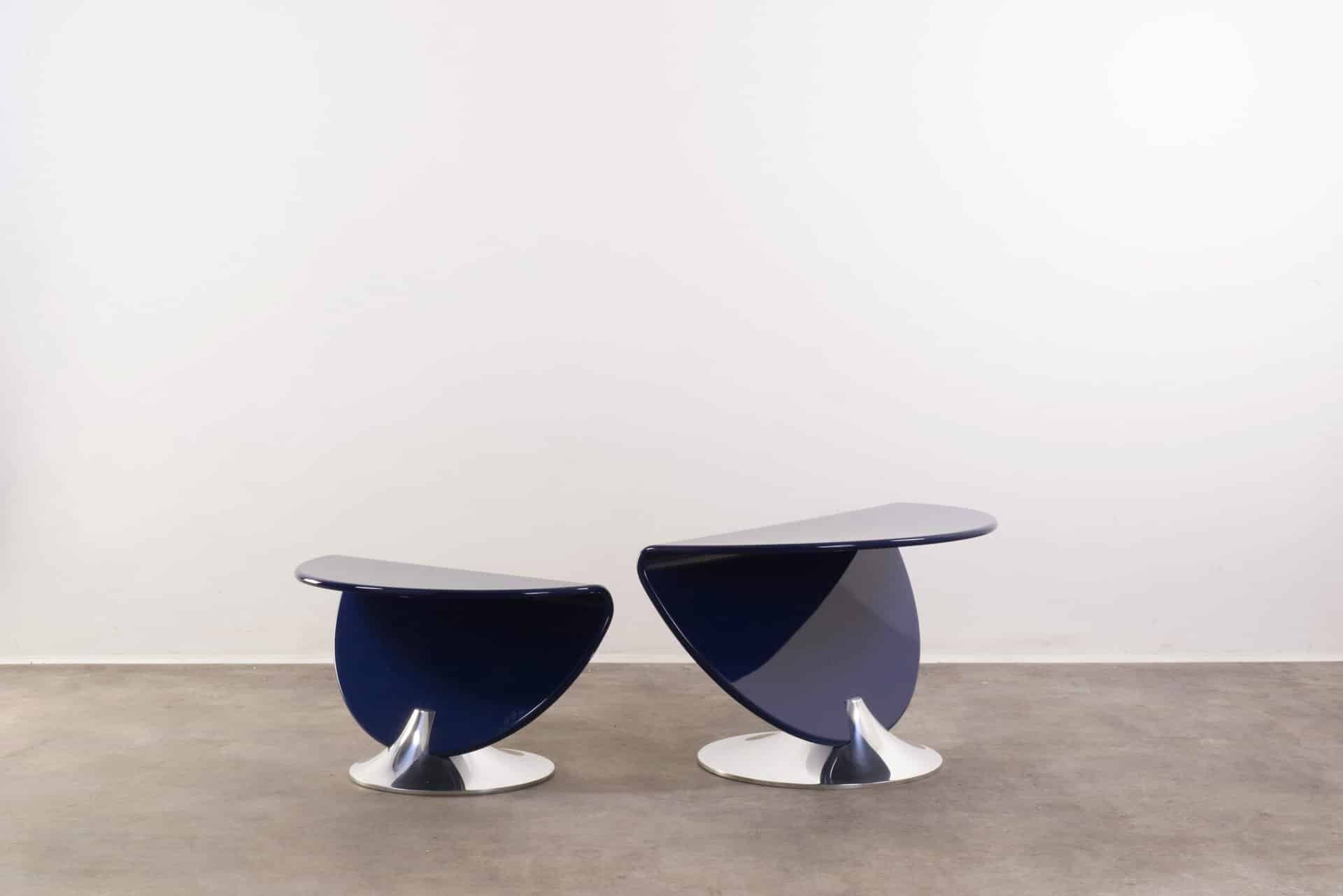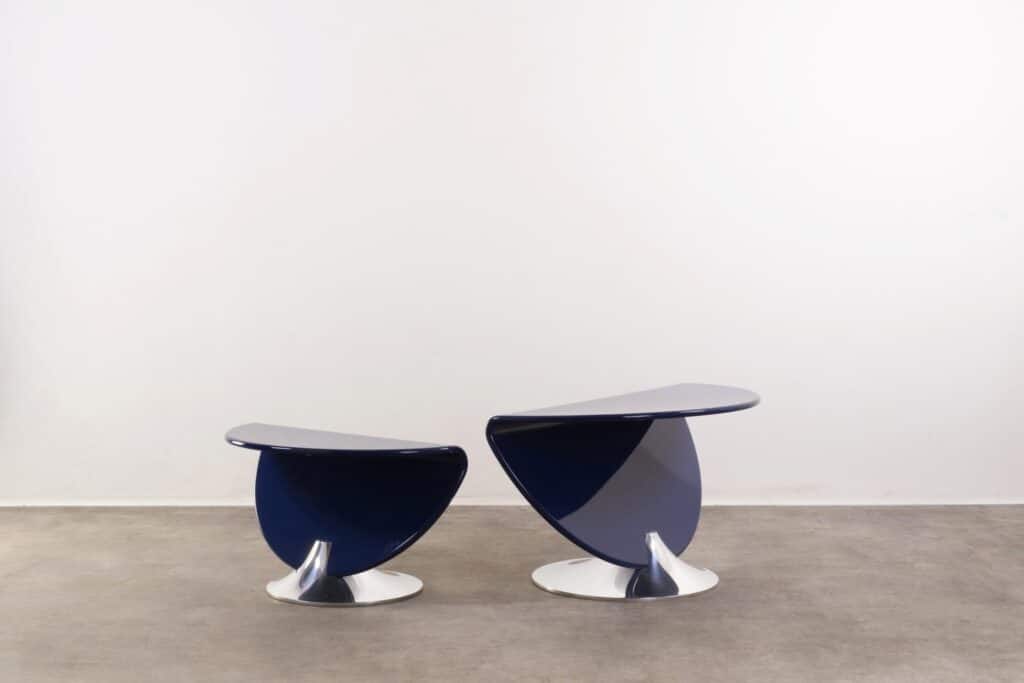 Supernova Collection Side Table is designed by Derek Castiglioni.
Bohemian atmospheres at the time of supersonic flights, when Bertone's automotive prototypes were designed by the rigorous lines, spatial and sharp, in the period where freedom of thought and transgression were a must.
From here begins the journey of SUPERNOVA, in a world where rule and rebellion meet in a single object.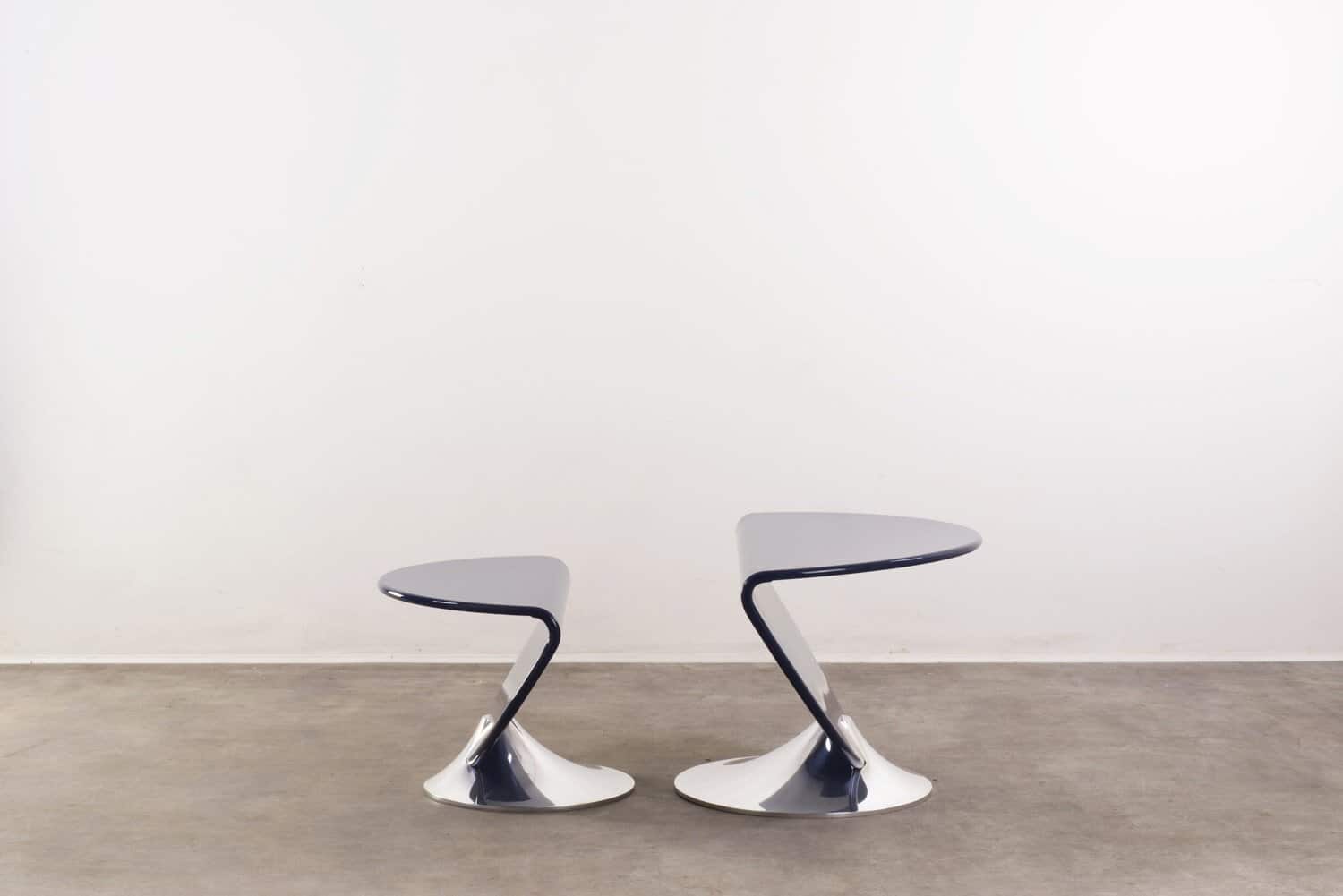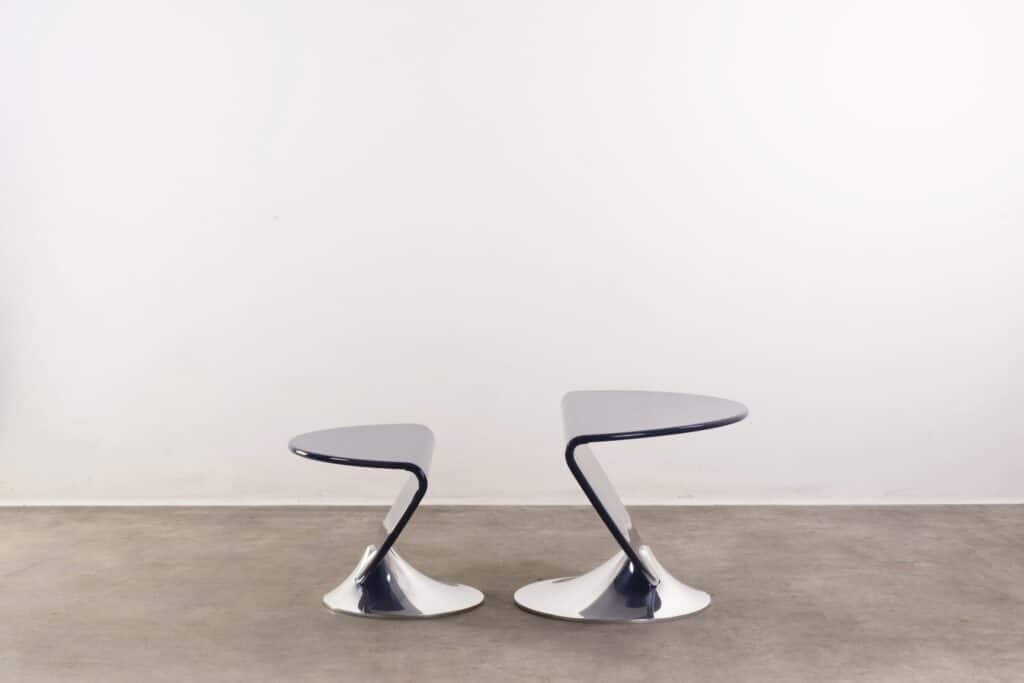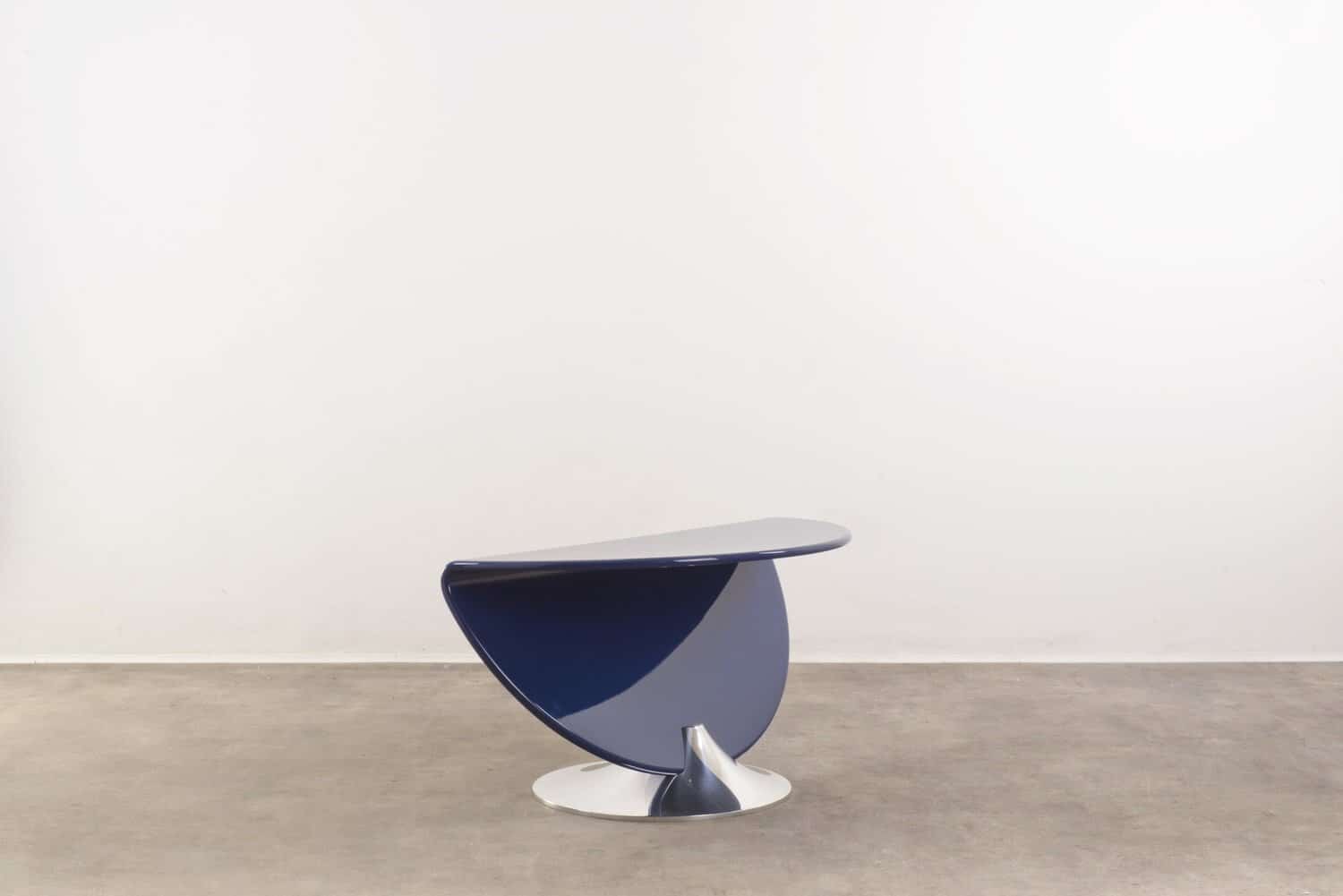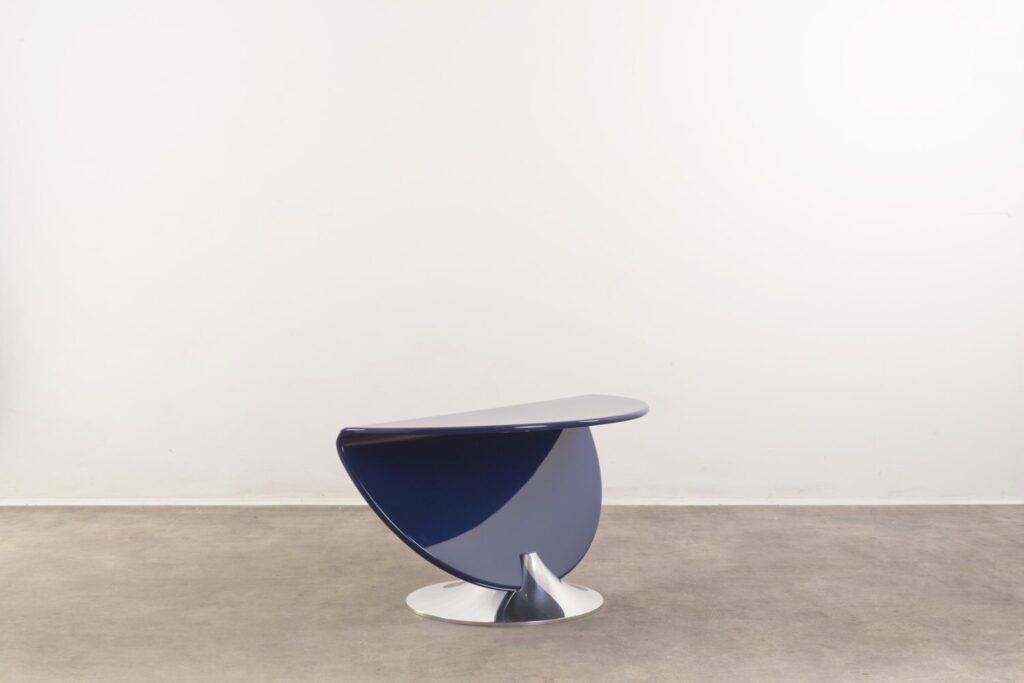 The SN-19 is born from the commingling of fascinating dar atmospheres, which are put into question the typical and starched summer colors, mixed with the Brilliance of the glossy and chrome finishes.
Simple lines to the point of composing apparently intuitive objects, which wink at primitive aerodynamics, transgressed by photographic fabrics, exotic spotted and safari patterns as Hollywood stars.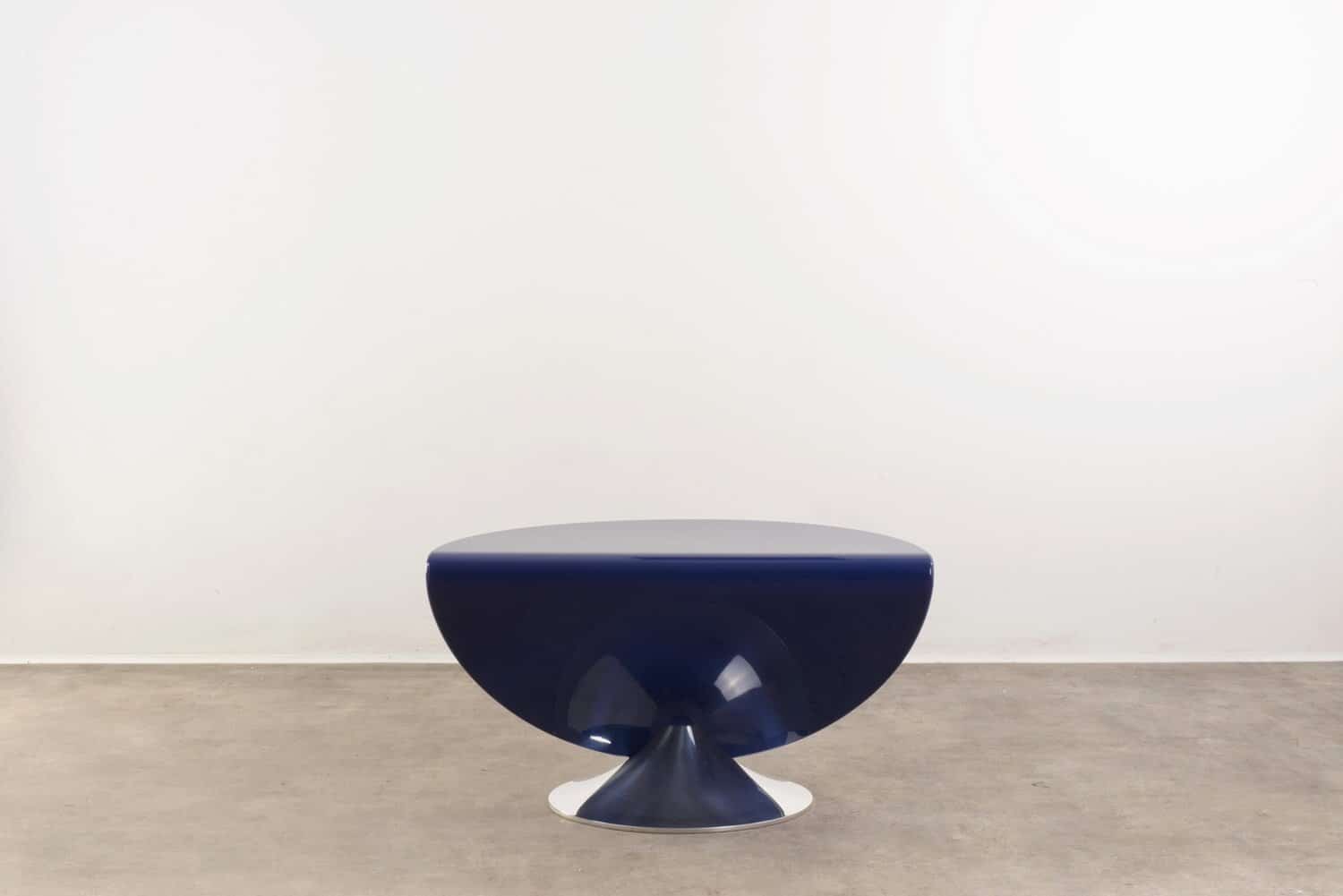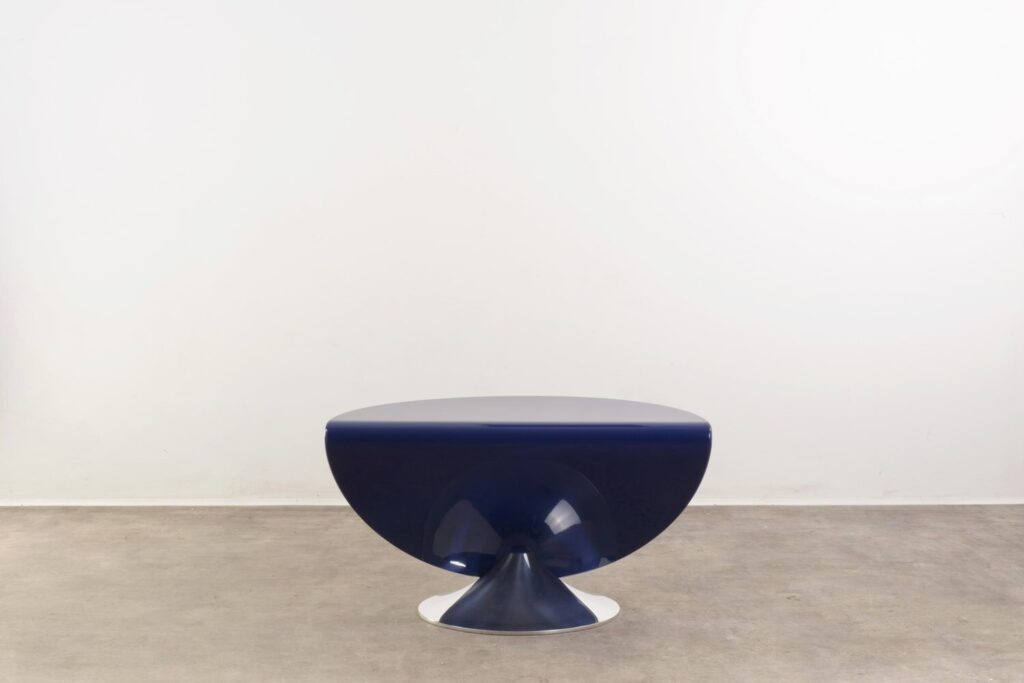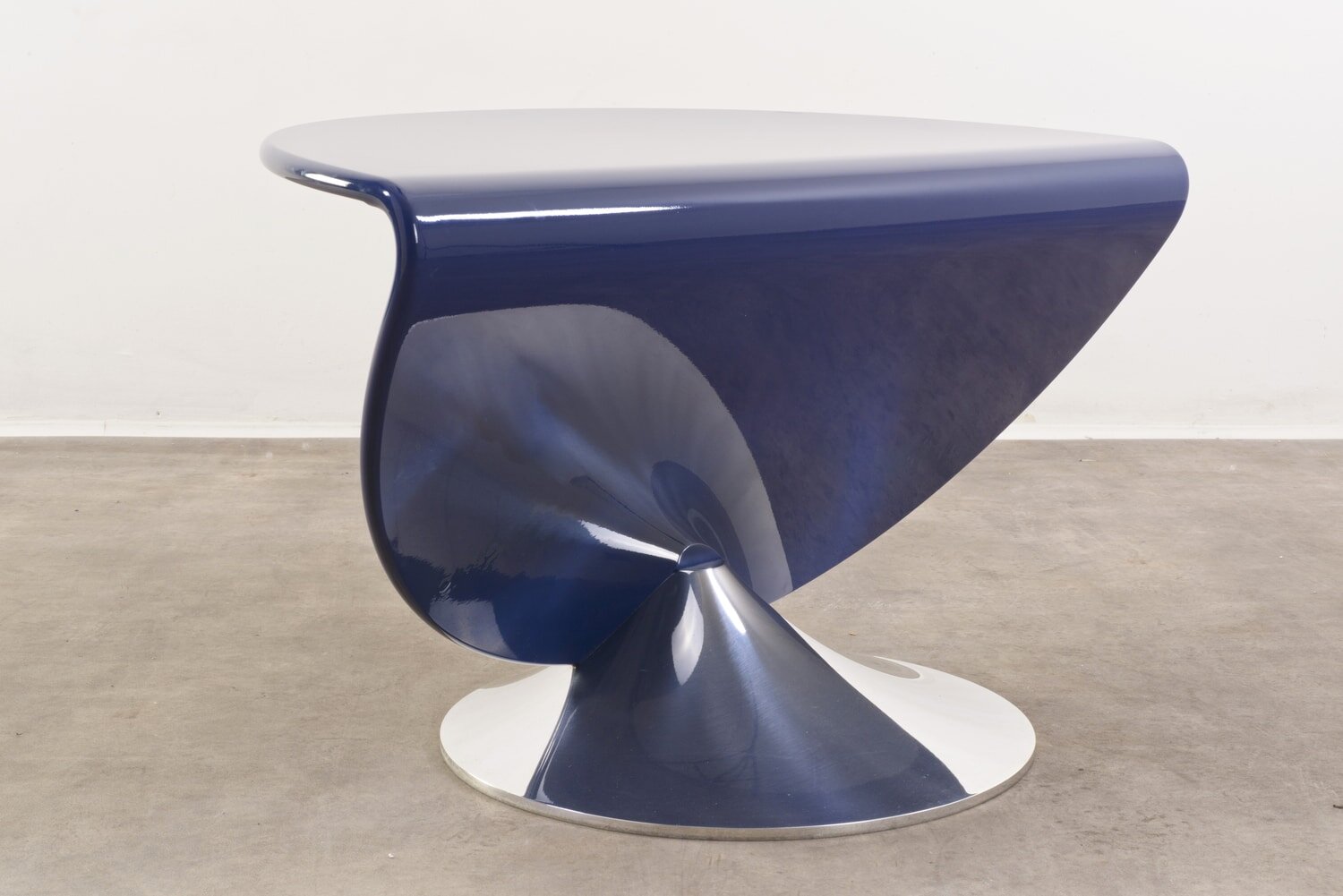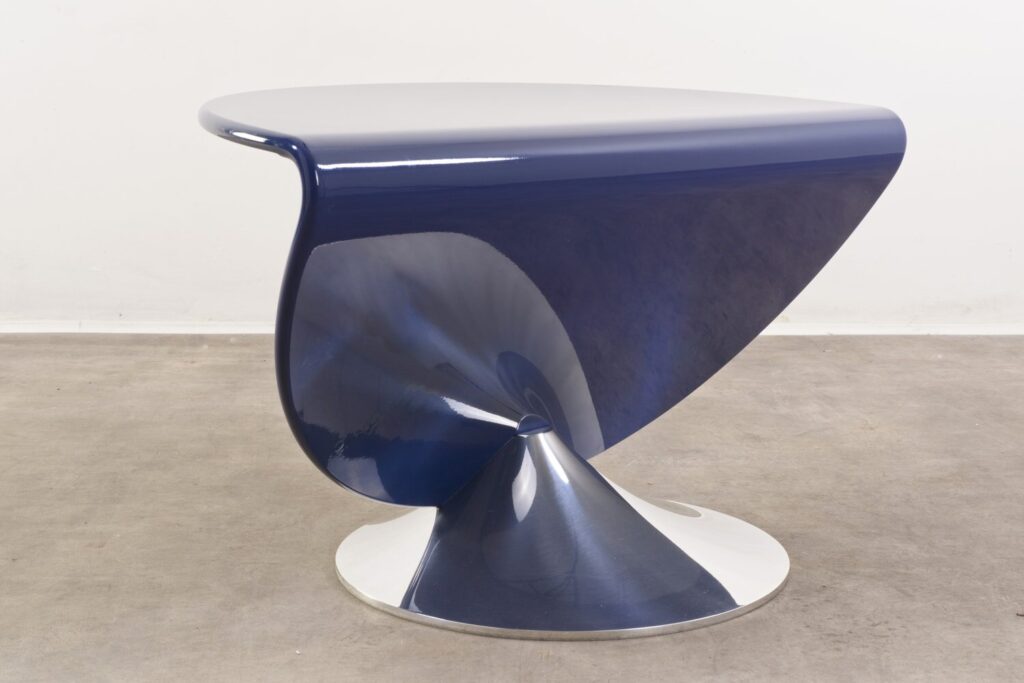 The furnishings are characterized by the interlocking of surfaces, the parts that make up the object are deliberately evident, as if one wanted to reveal the trick. The individual parts are linked together by the shiny metal to recall that somewhat spatial world as one of the points from which the journey started.
Most of the materials that make up the collection derive from rice, they keep the eco-sustainable value high, 100% recyclable and they are the result of meticulous and advanced research.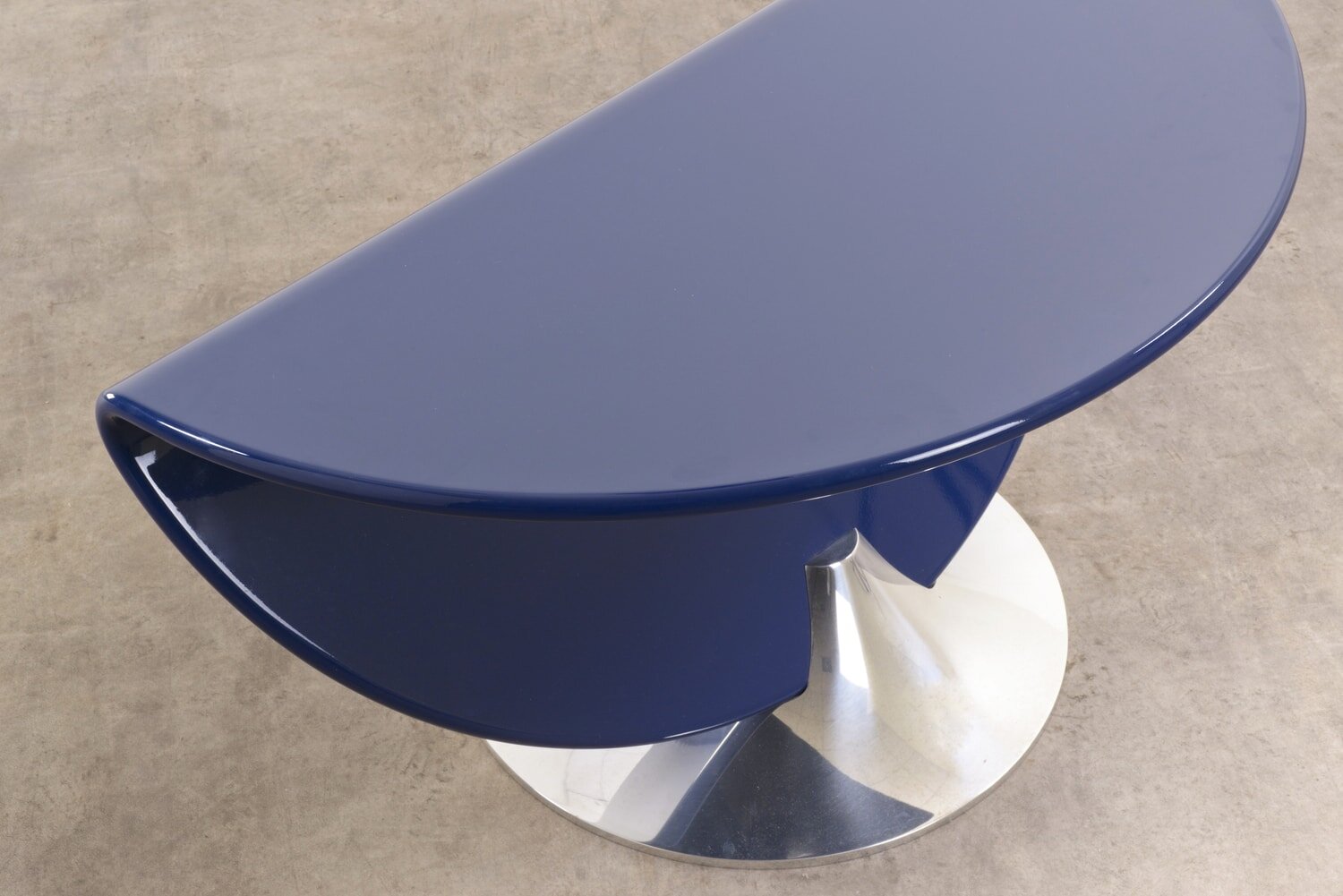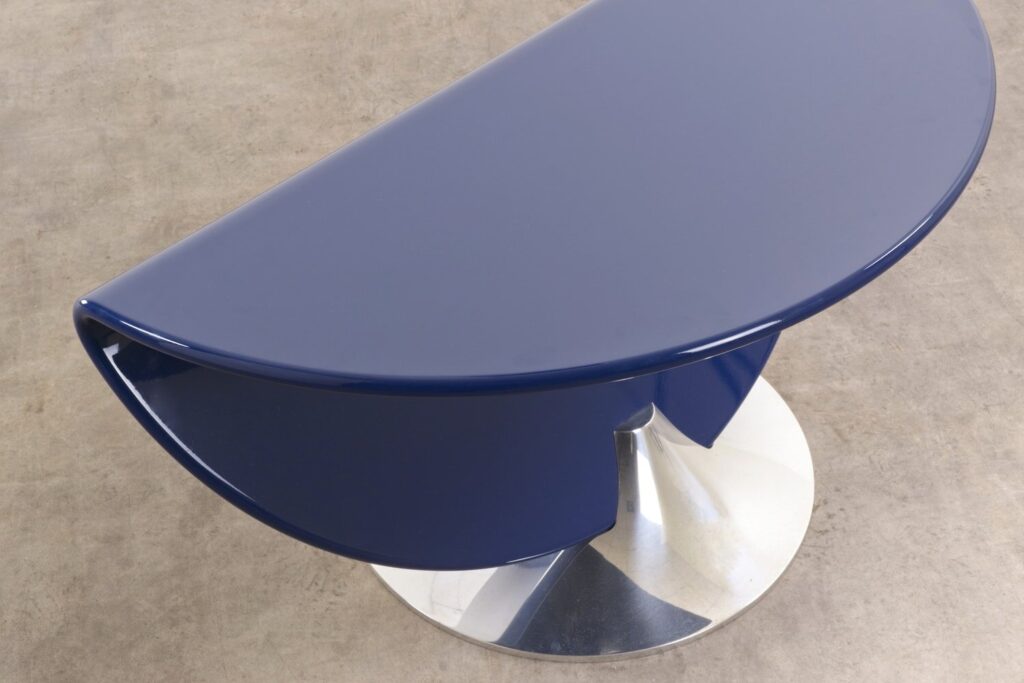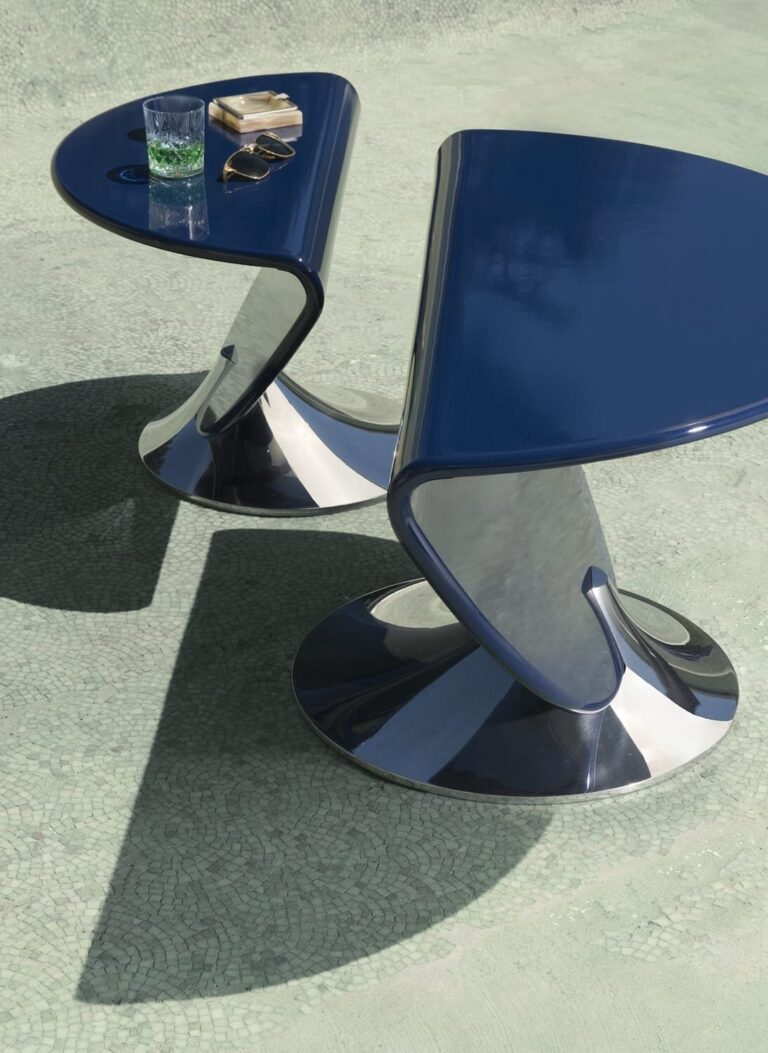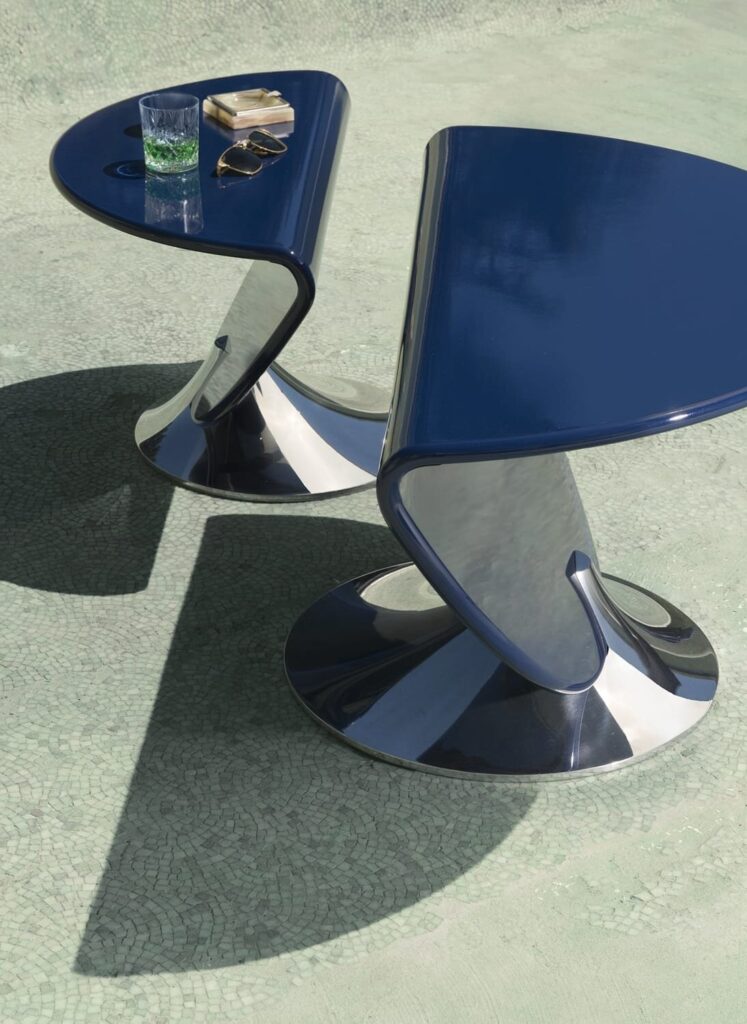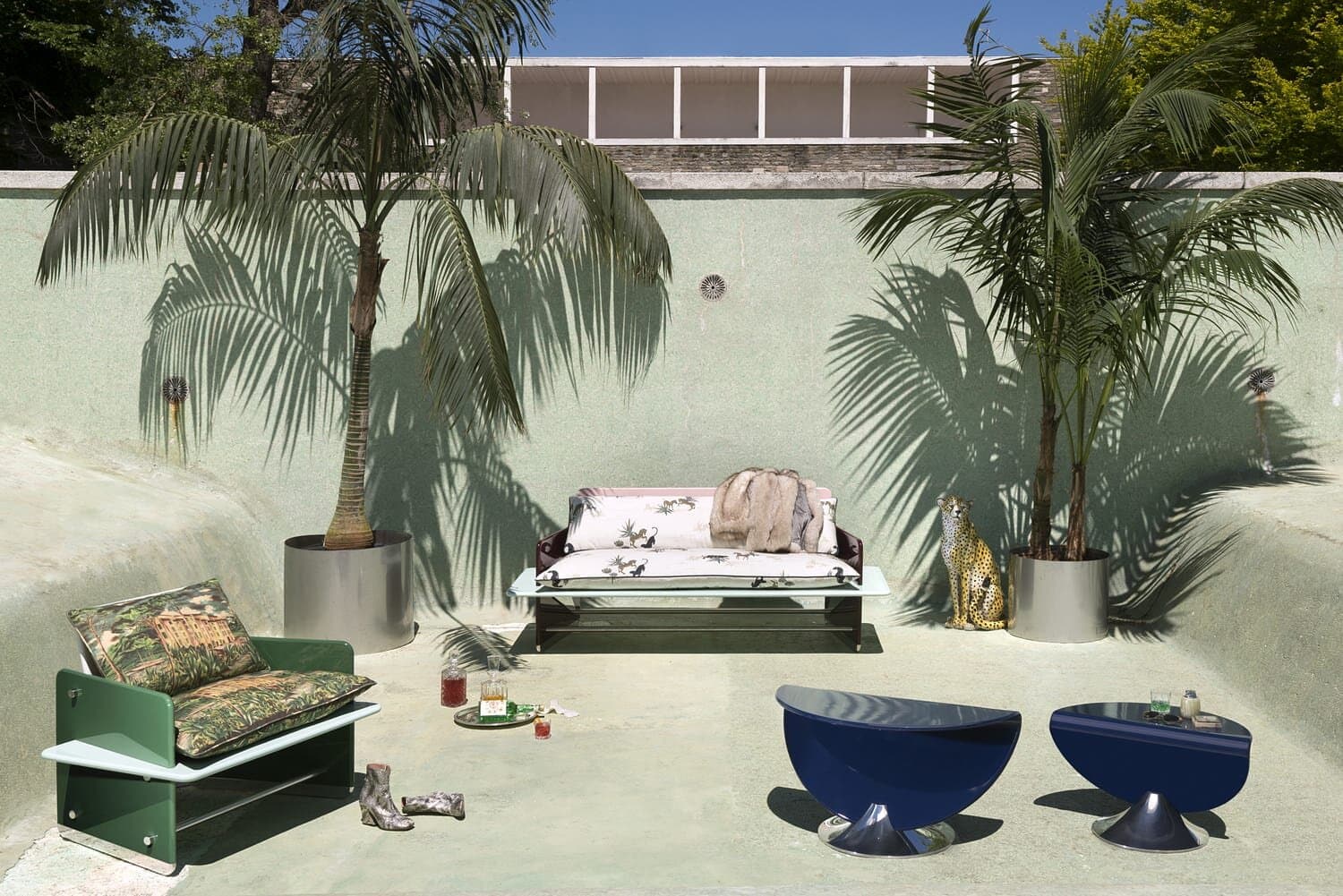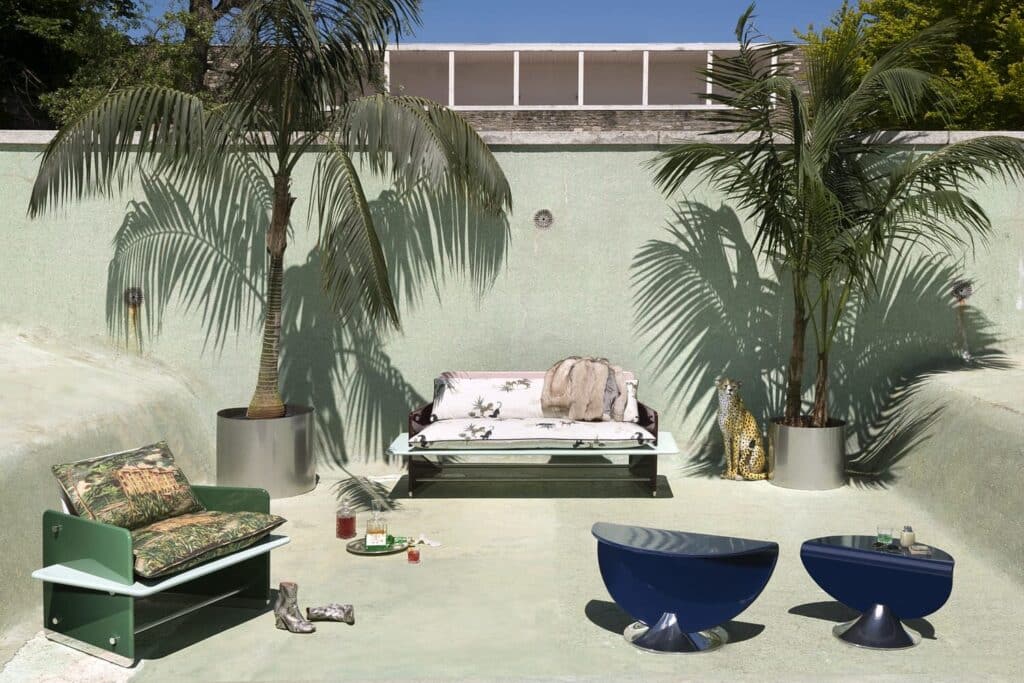 INFORMATION
Project Name: Supernova Collection side table
Design Year: Italy, 2019
Materials: 100% recycled panels (60% rice hulls, 22% mineral salt, 18% mineral oil), acrylic lacquer, anticorodal aluminum
Big size: d 90 x h 47 cm | d 35.4 x h 18.5 in
Small Size: d 70 x h 37 cm | d 27.6 x h 14.6 in
Photography with courtesy of Derek Castiglioni