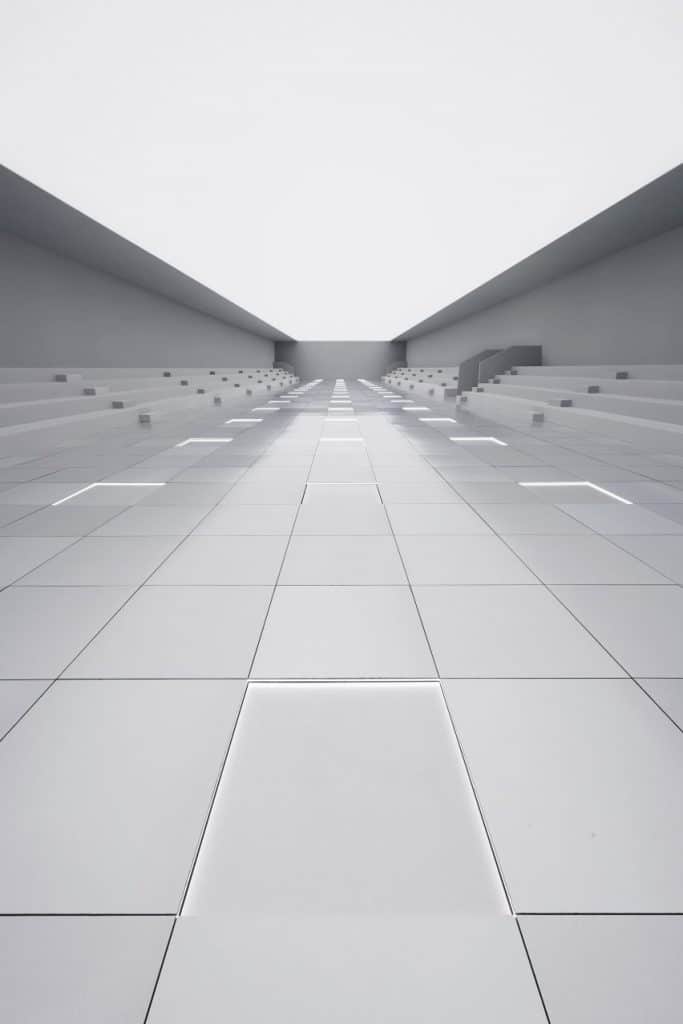 French fashion house Dior showcased its Spring Summer 2024 menswear collection in a breathtaking fashion show held at the École Militaire in Paris. The event featured a purpose-built structure created by events and production company Villa Eugénie, designed to captivate the audience with its innovative concept.
The show space was a remarkable grey box structure, meticulously crafted by Villa Eugénie, with a gridded metal floor and tiered seating along the walls. The interior was draped in shades of grey, complemented by a mesmerizing lightbox ceiling. This unique setting created an ambiance reminiscent of a "mechanical garden," as described by Dior in their show notes.
As the lights dimmed, signaling the start of the show, the audience's anticipation grew. Suddenly, 51 panels within the gridded floor illuminated, revealing trap doors from which models emerged one by one. Dressed in the vibrant and embellished Spring Summer 2024 collection, the models appeared like "homme fleurs" or "male flowers," accompanied by floral-inspired hats.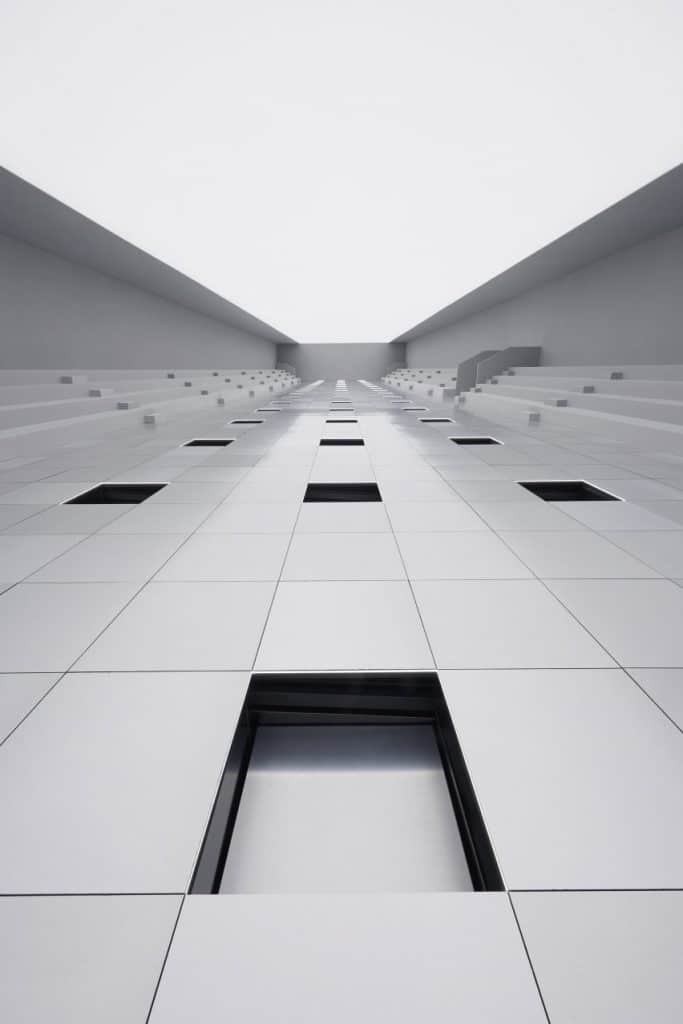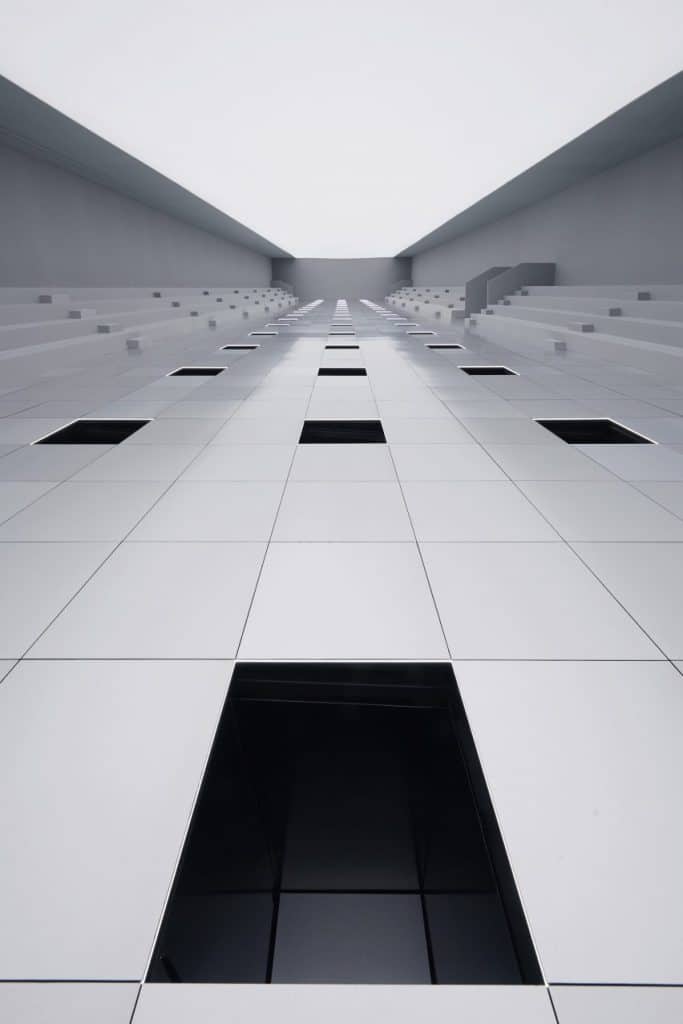 Dior's show notes elaborated on the collection, stating that it was a fusion of influences and pop iconography, skillfully blending tradition with subversion. The transformation of the models rising from the ground symbolized a metamorphosis akin to flowers blooming, presenting a visually stunning spectacle.
Founder of Villa Eugénie, Etienne Russo, discussed the extensive preparations for the show, emphasizing the meticulous attention to detail. The weight, speed, softness, and mechanics of the opening and closing mechanisms, as well as the lighting effects, were all carefully researched and tested.
Russo regarded the event more as a performance than a traditional fashion show, acknowledging the changing dynamics of modern audiences and their emphasis on capturing the perfect image for social media.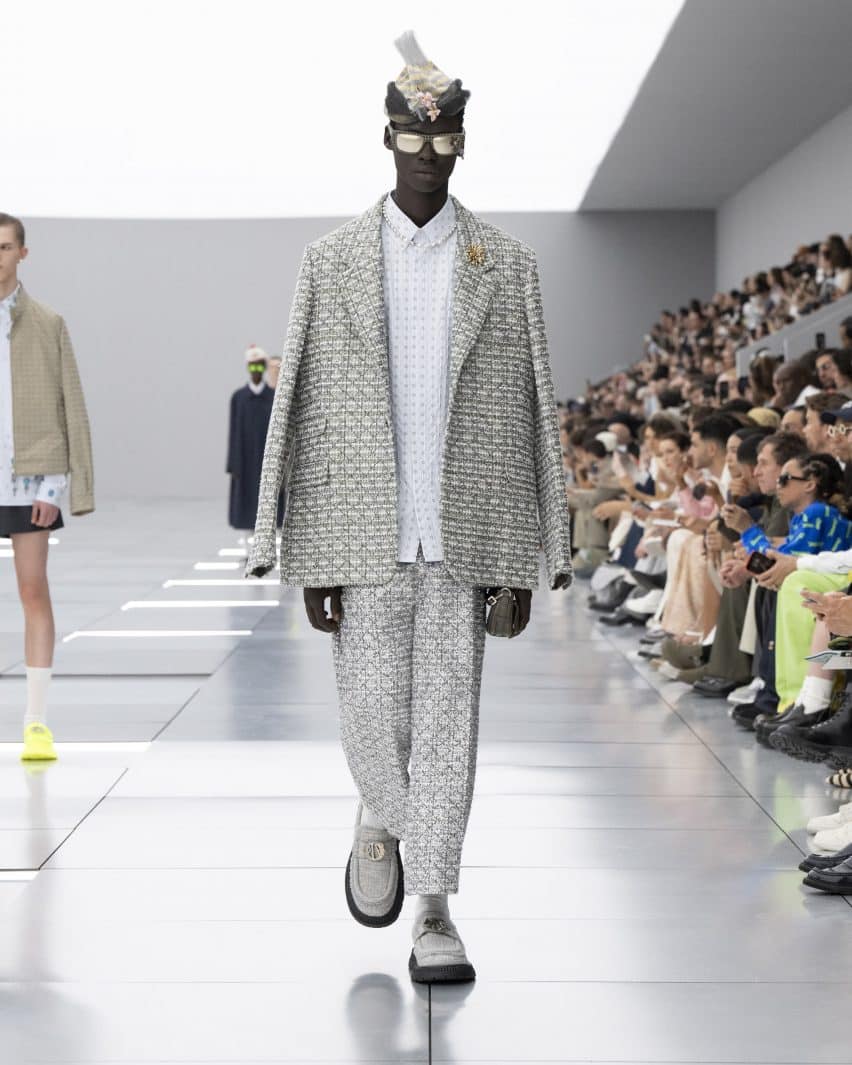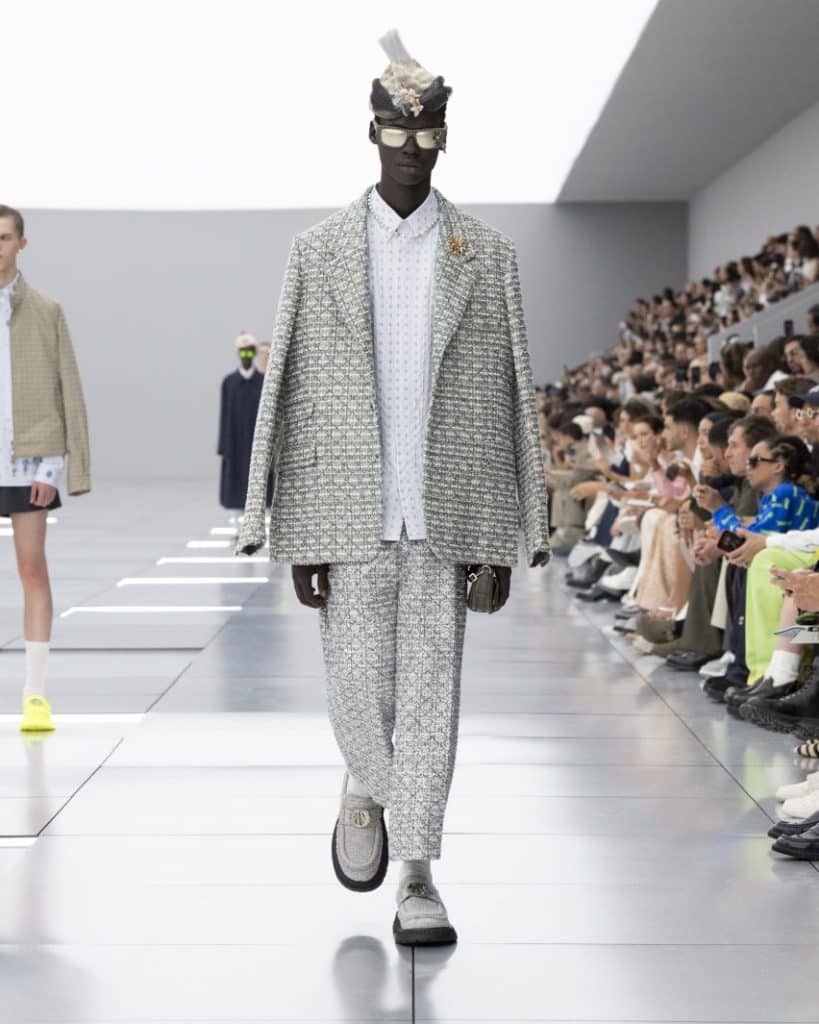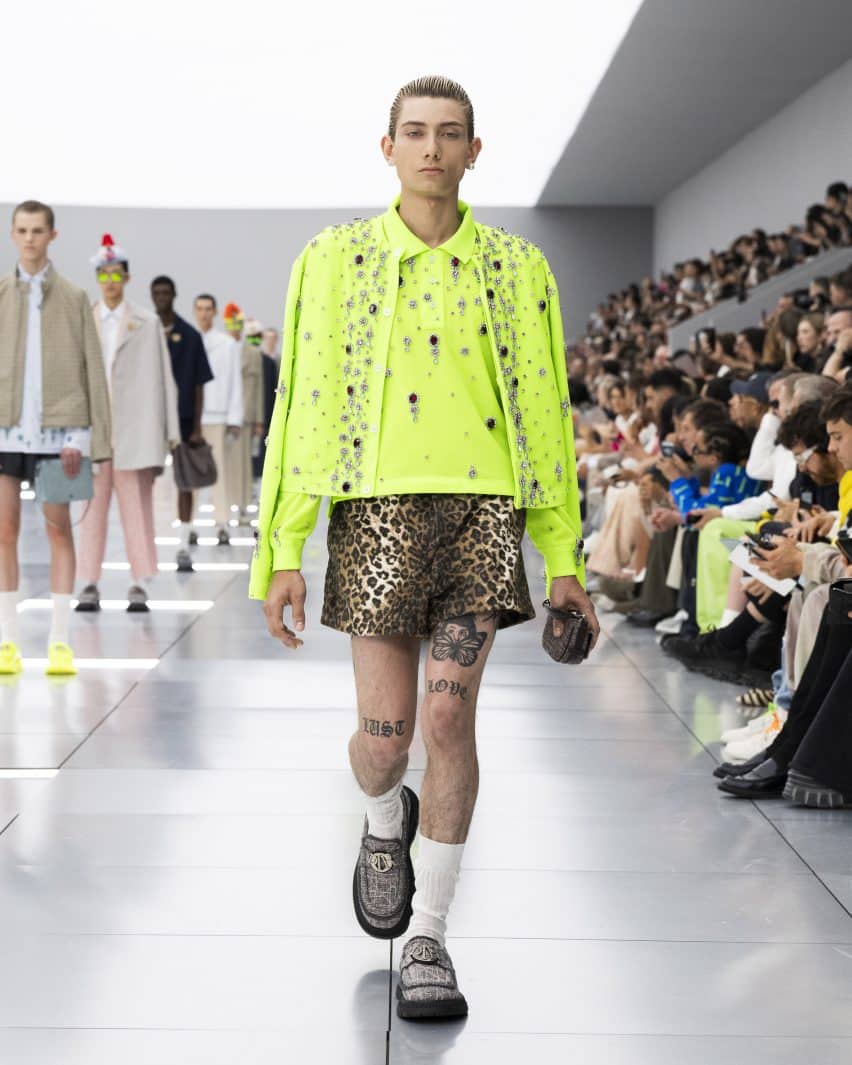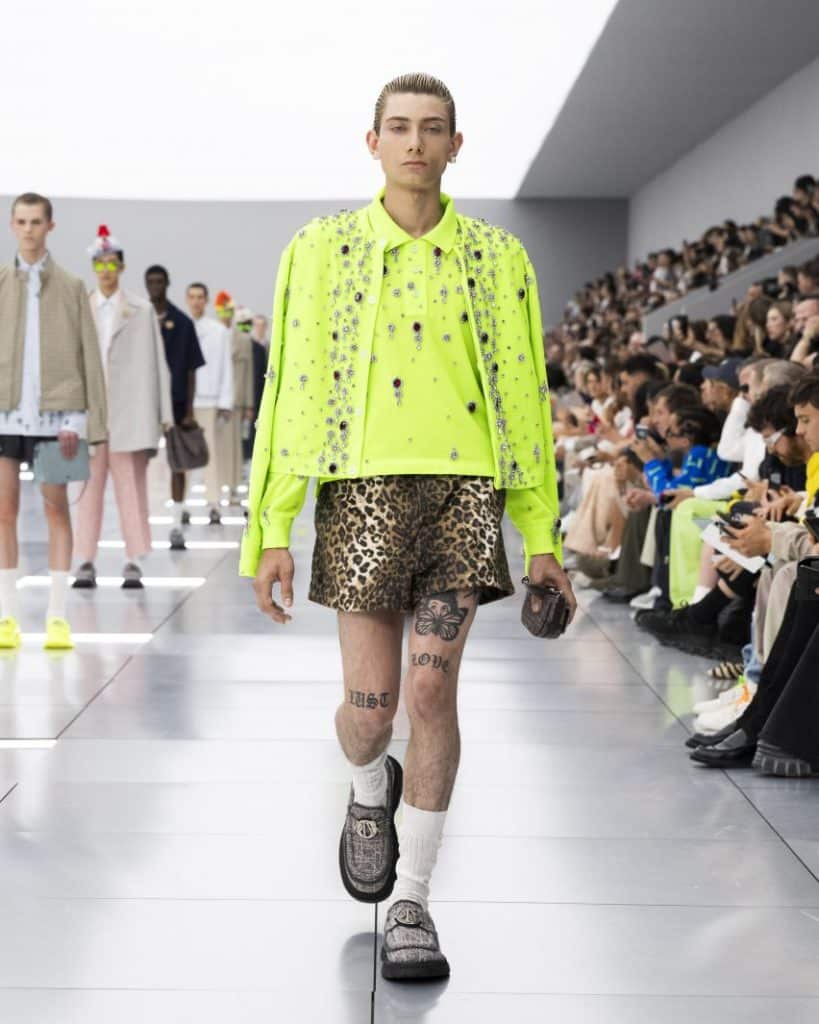 During the show, the models encircled the interior before gracefully returning to their designated floor tiles, which then descended back into the ground. This choreography added a captivating touch, showcasing the seamless integration of technology and artistry.
Titled "From New Look to New Wave," the show celebrated the fifth anniversary of Dior men's creative director Kim Jones at the fashion house. The collection paid homage to the legacy of previous Dior designers, including Christian Dior, Yves Saint Laurent, Pierre Cardin, Gianfranco Ferré, Marc Bohan, and John Galliano.
Renowned British milliner Stephen Jones contributed to the collection with a series of beanies inspired by the Phrygian liberty cap. In a delightful twist, the liberty cap's cockade was replaced with traditional Chinese velvet flower head accessories called Ronghua, infusing the designs with cultural symbolism.
Dior's Spring Summer 2024 menswear show was a testament to the brand's commitment to pushing boundaries and creating unforgettable experiences. The "mechanical garden" concept, expertly executed by Villa Eugénie, left a lasting impression on attendees and reaffirmed Dior's position as a trailblazer in the fashion industry.