The prologue scene created for the "Invasion" movie tells us about the main moments of the previous movie — "Attraction".
The idea of the prologue is that one of the main characters of the film, the alien ship — the artificial intelligence Sol, travels inside of its memory and analyzes what happened in the previous film, that's why the figures are built from digital particles. Our creative challenge was to achieve several goals at once — to remind the viewers of key events from the movie «Attraction», and to create a visual effects sequence, that looks artistic and dynamic, we didn't want to create a usual "previously on the show" video.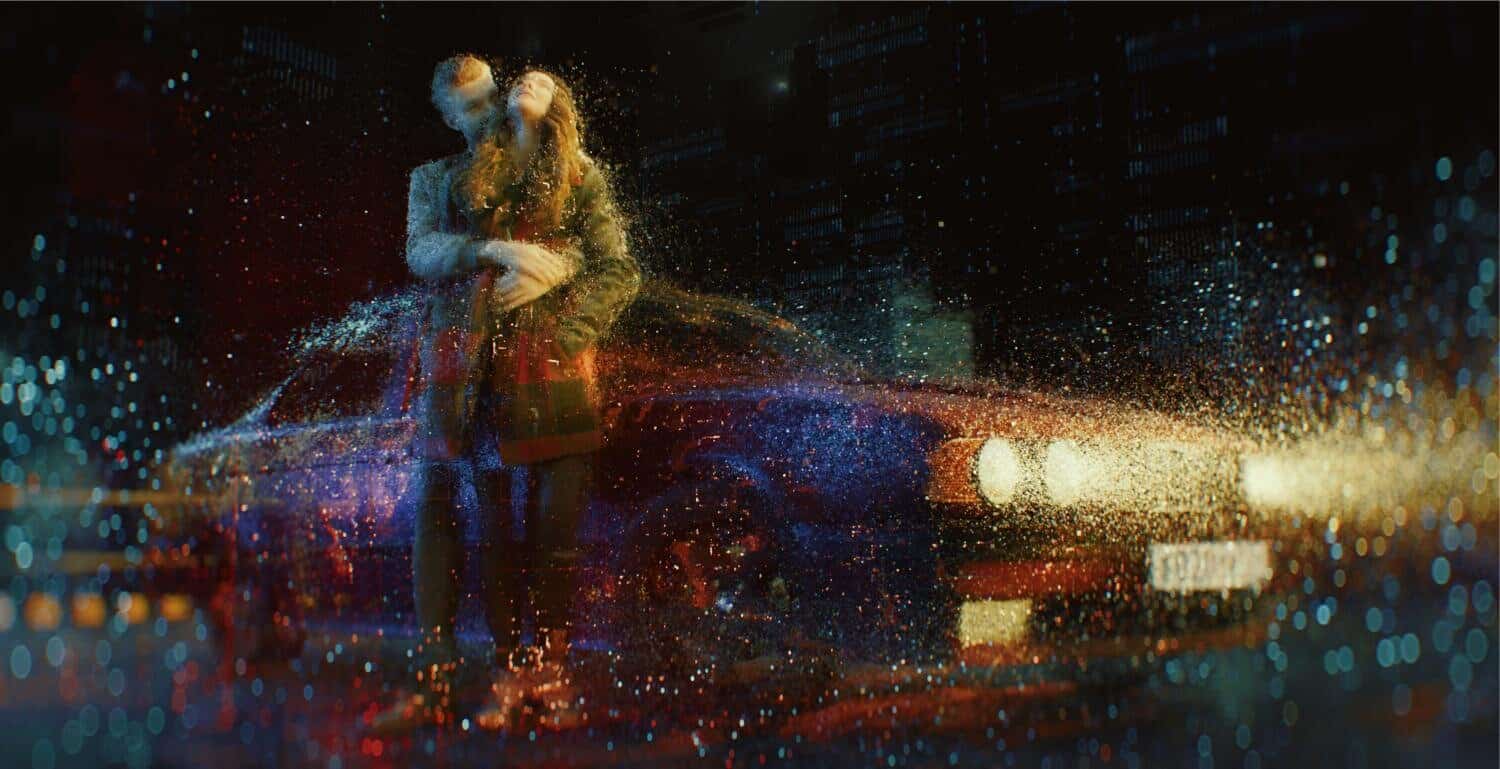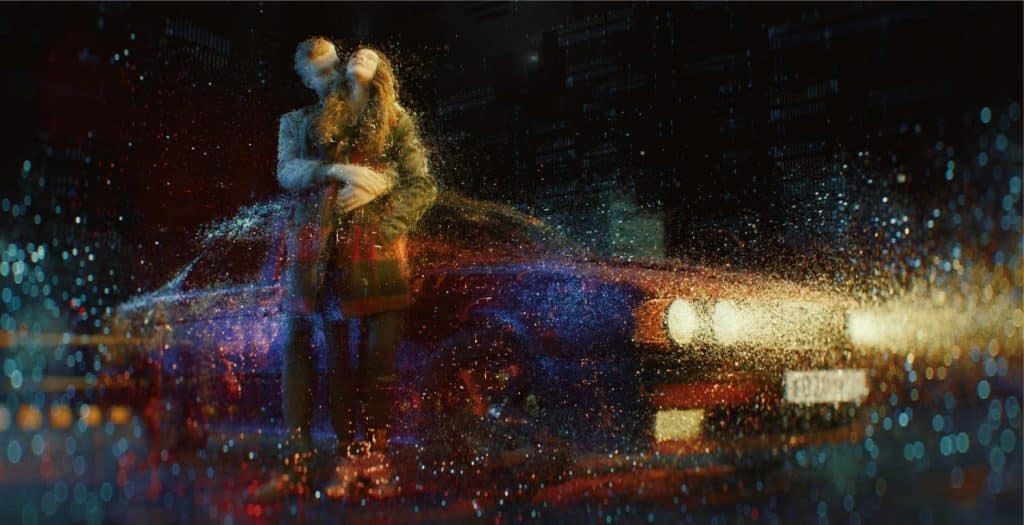 This is the first precedent of such a complex title sequence for the Russian film production, which has a storyline, made separately from the main plot of the film. Actors' bodies and faces were scanned separately and then we made digital doubles based on those scans, combining parts of their bodies. The whole production took 3 months. The movie "Invasion" is a Russian sci-fi blockbuster, directed by Fyodor Bondarchuk. It was released internationally at the beginning of 2020.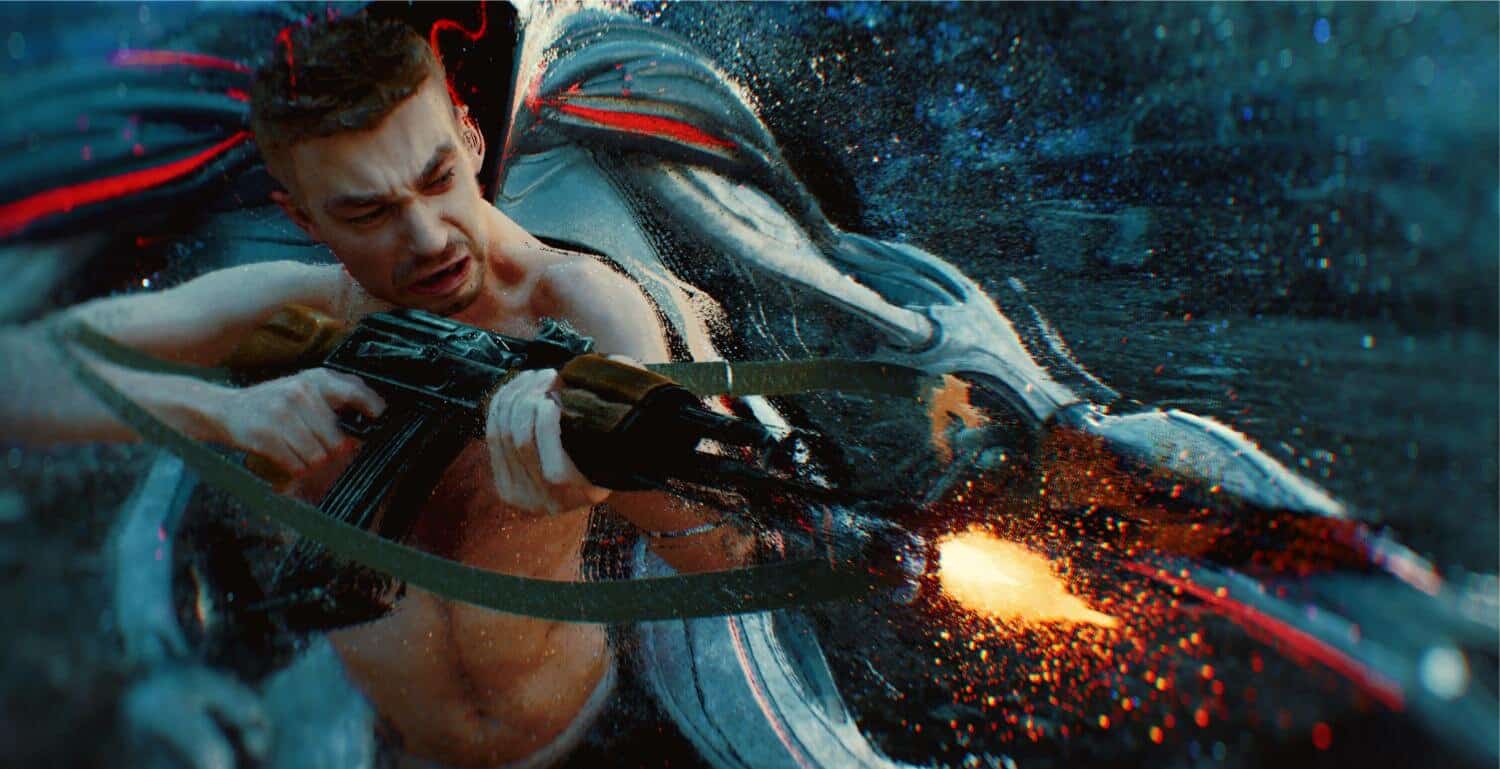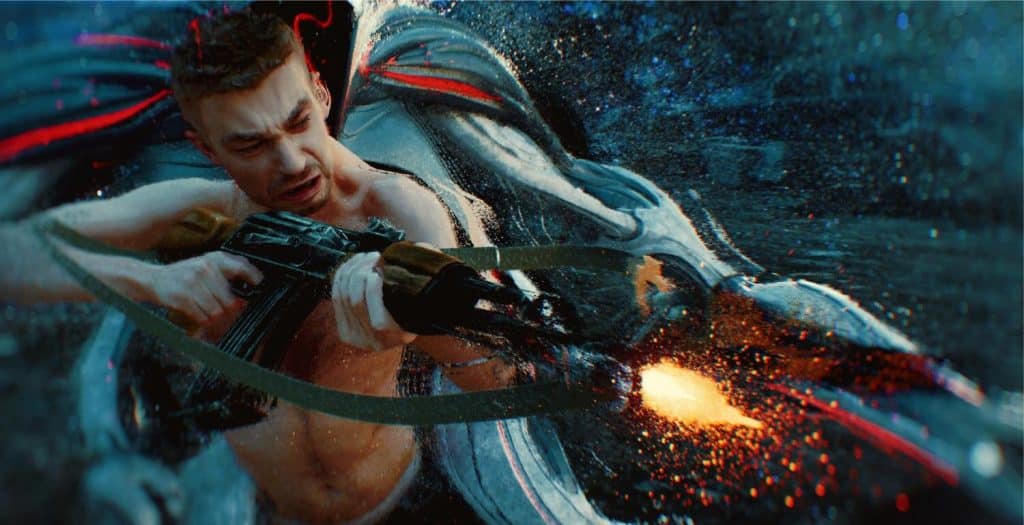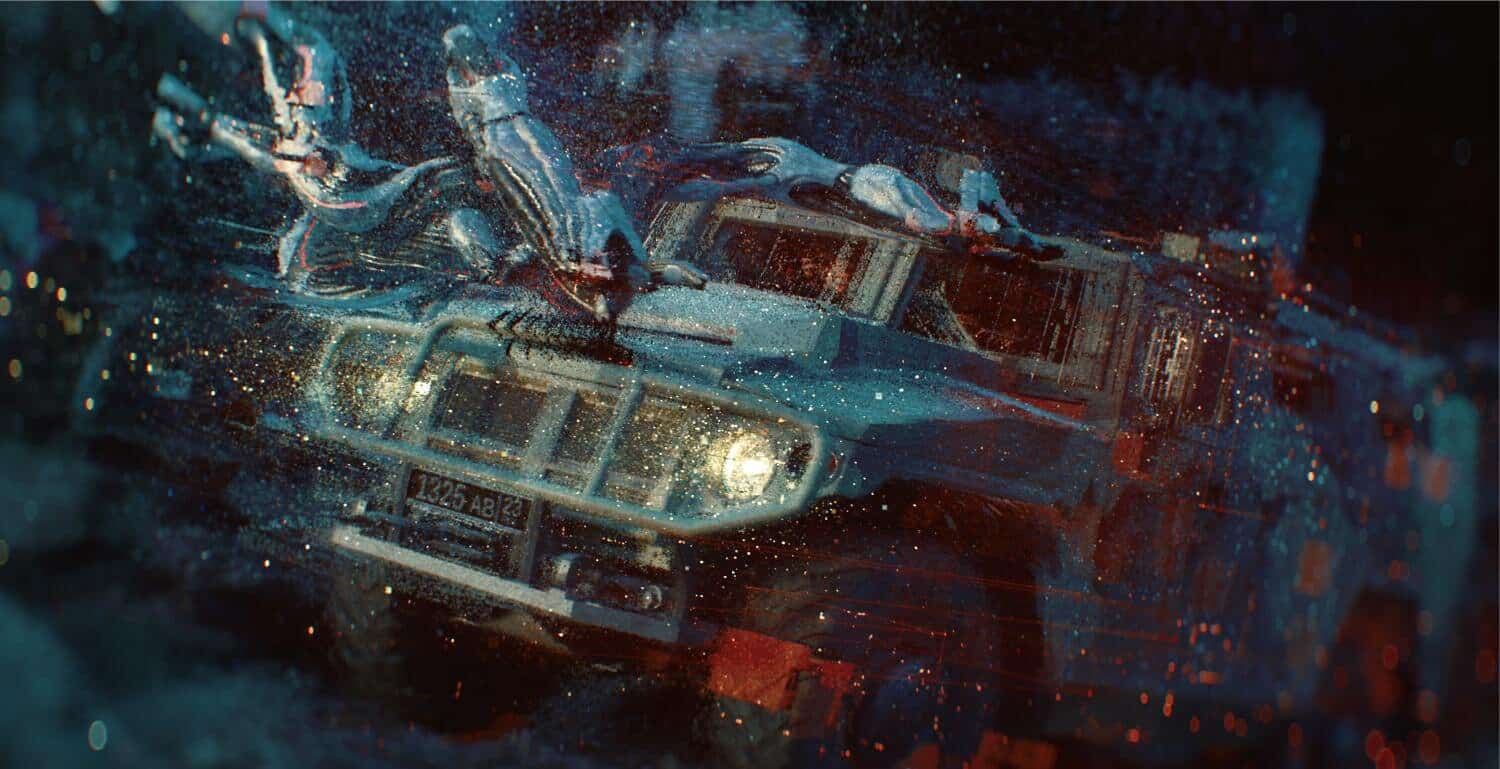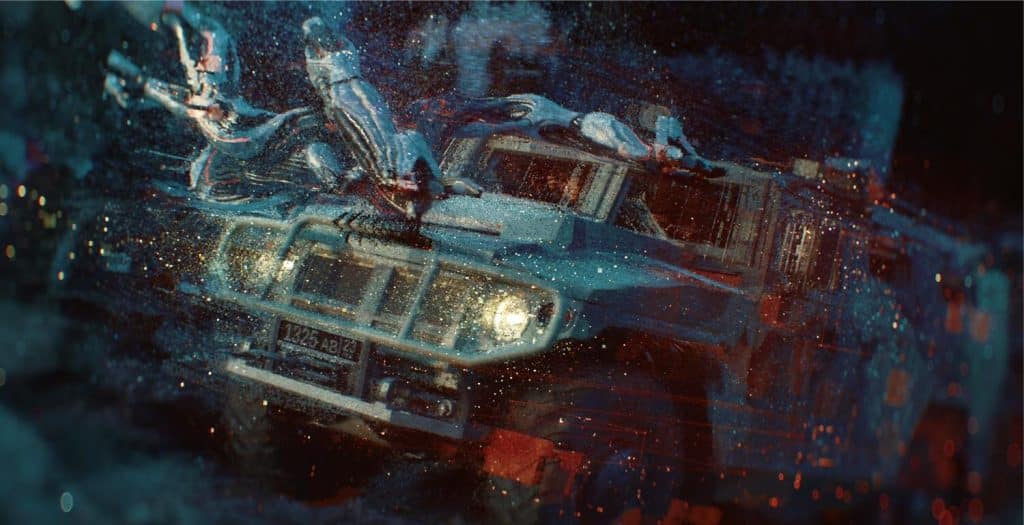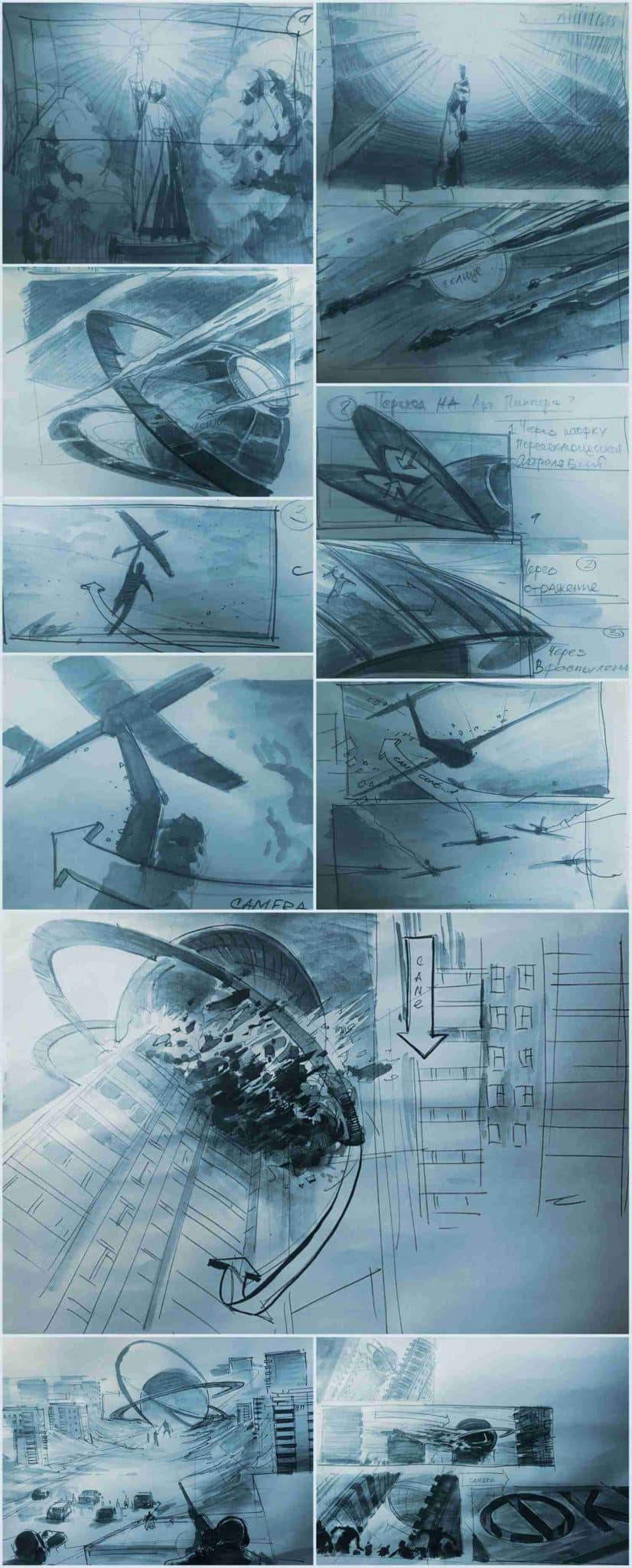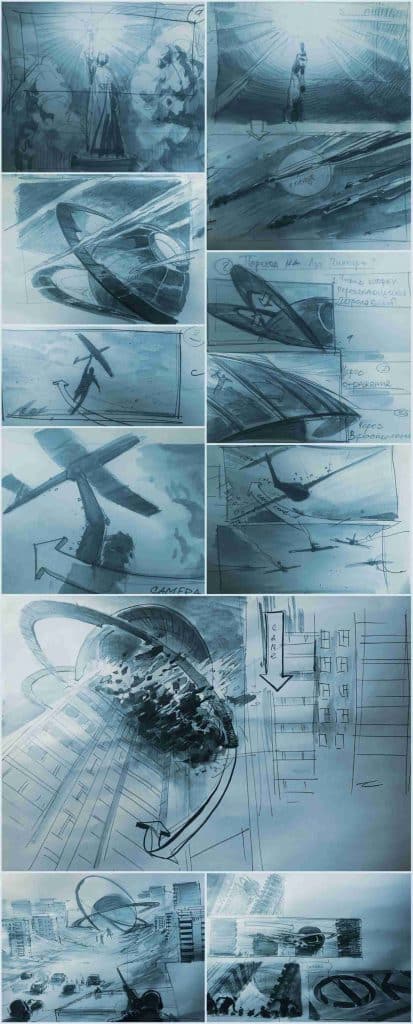 INFORMATION
Creative director: Alexey Dimkov
Executive Producer: Timofey Penkov
Chief Technical Officer: Dmitrii Dolgikh
Producer/Coordinator: Alina Kilevaya
dobro° team:
Kirill Vygranenko, Yuliana Griganskaya, Alexander Guryev, Vladimir Kirillov, Tatyana Krasotenko, Victor Marchenko, Anton Mishenin, Stepan Neupokoev, Anna Pozdeeva, Marina Pustovaya, Dmitriy Rodin, Arseniy Sozinov, Arthur Terletskiy, Alexander Tokar, Artem Khabakhpashev, Anaida Khovrenkova, Anna Boyarkina, Dmitriy Vandyshev
IT support: Vadim Dobrazhan
Hardware Support: Smartex
Special thanks to: Indar Dzhendubaev, Igor Kozitsyn, Sergey Movchan, Artur Gadzhiev
All images with courtesy of Dobro