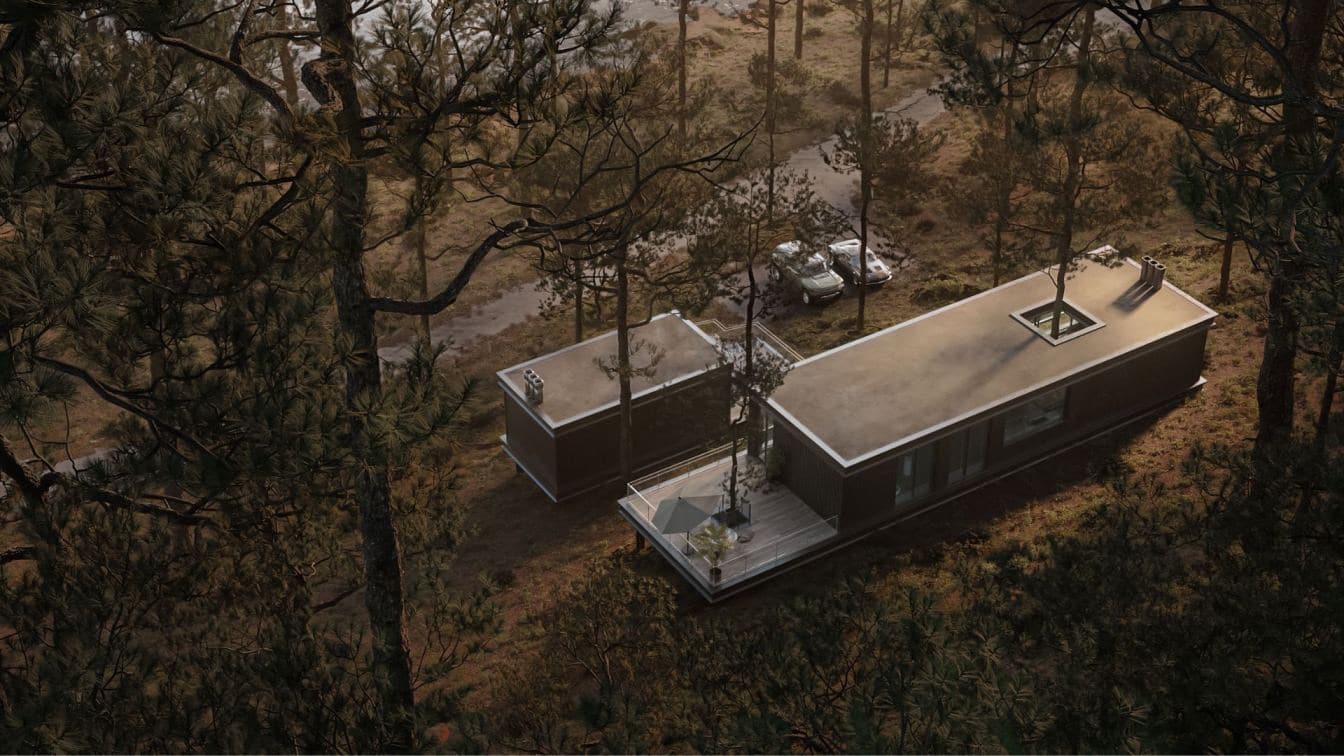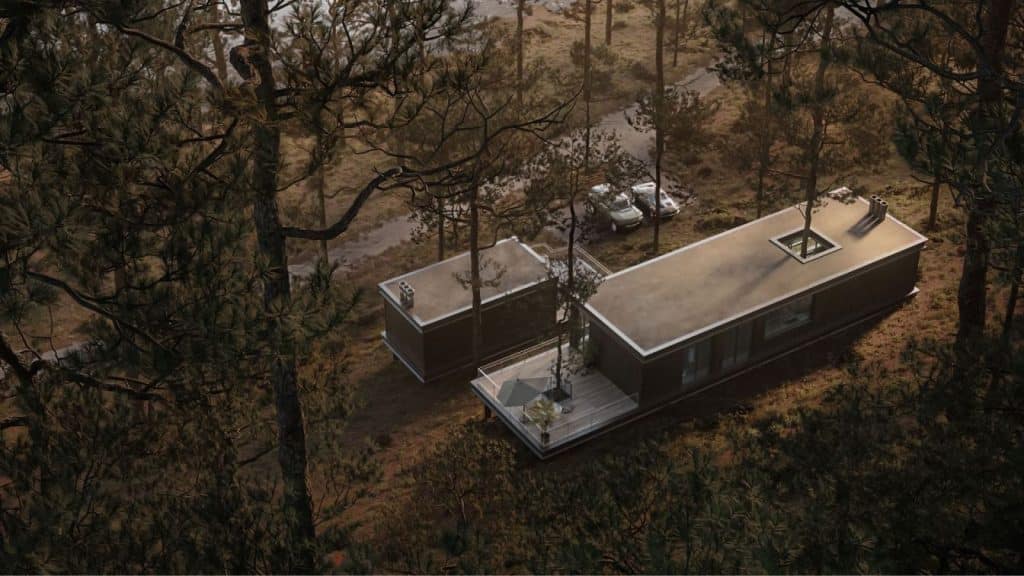 Dörte Cabin, meaning "a gift of God" in Greek, is a project by Ahmad Eghtesad's architecture firm. This architectural endeavor aims to establish a harmonious relationship between humans, nature, and architecture. By seamlessly blending the boundaries between the exterior and interior spaces, the cabin seeks to create an environment that respects and connects with its natural surroundings.
The ultimate goal is to provide a tranquil and pleasant living space that integrates seamlessly with the pristine nature of its location. Dörte Cabin is conceived as a series of architectural sequences that respond to the natural environment. Each sequence not only shapes the building but also establishes a strong connection between the interior and the surrounding environment. The design approach ensures that the cabin becomes an organic extension of its paradisiacal setting.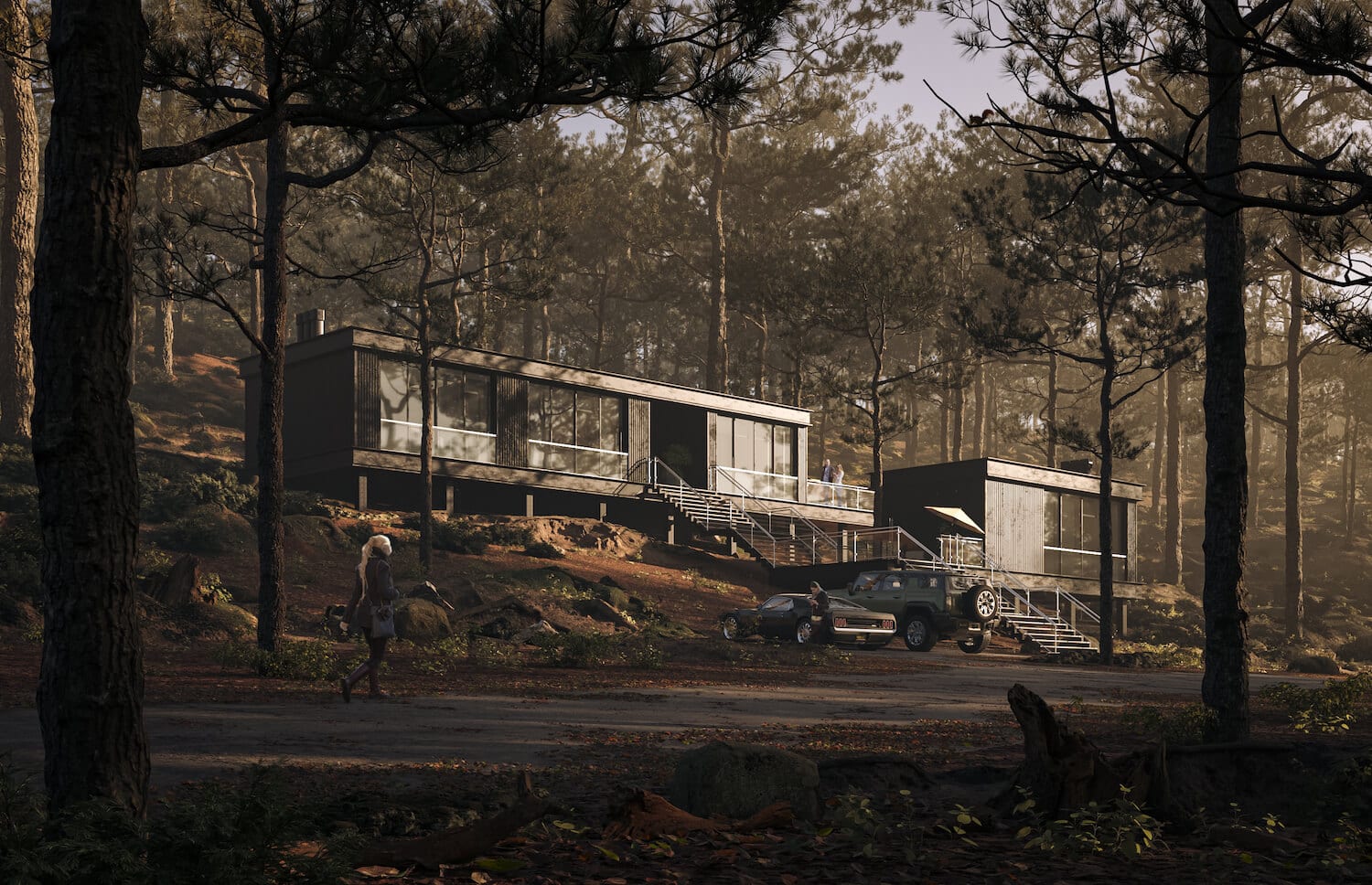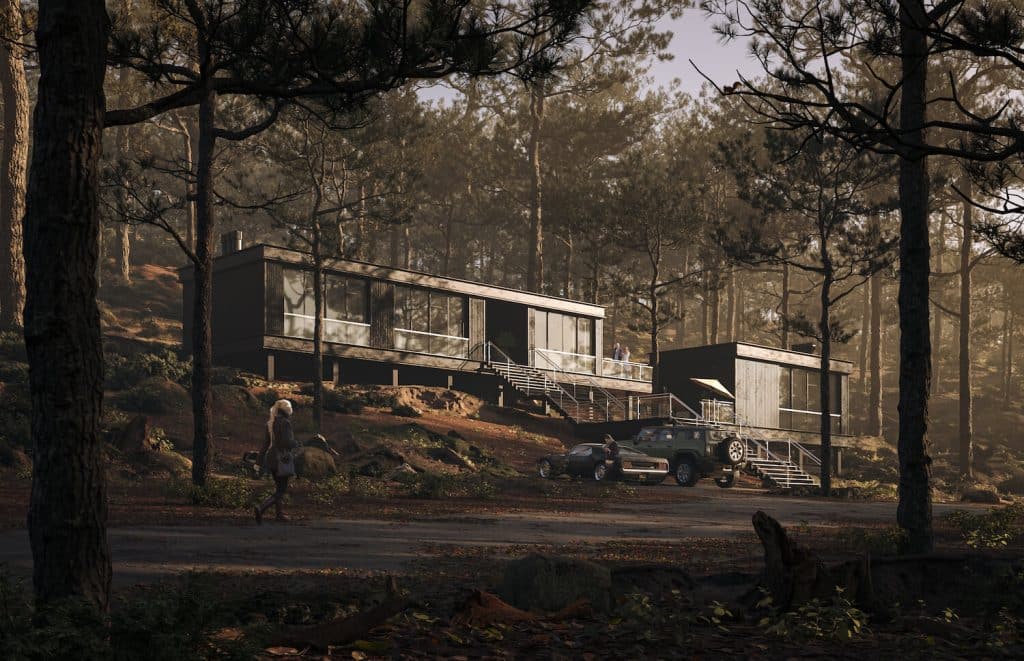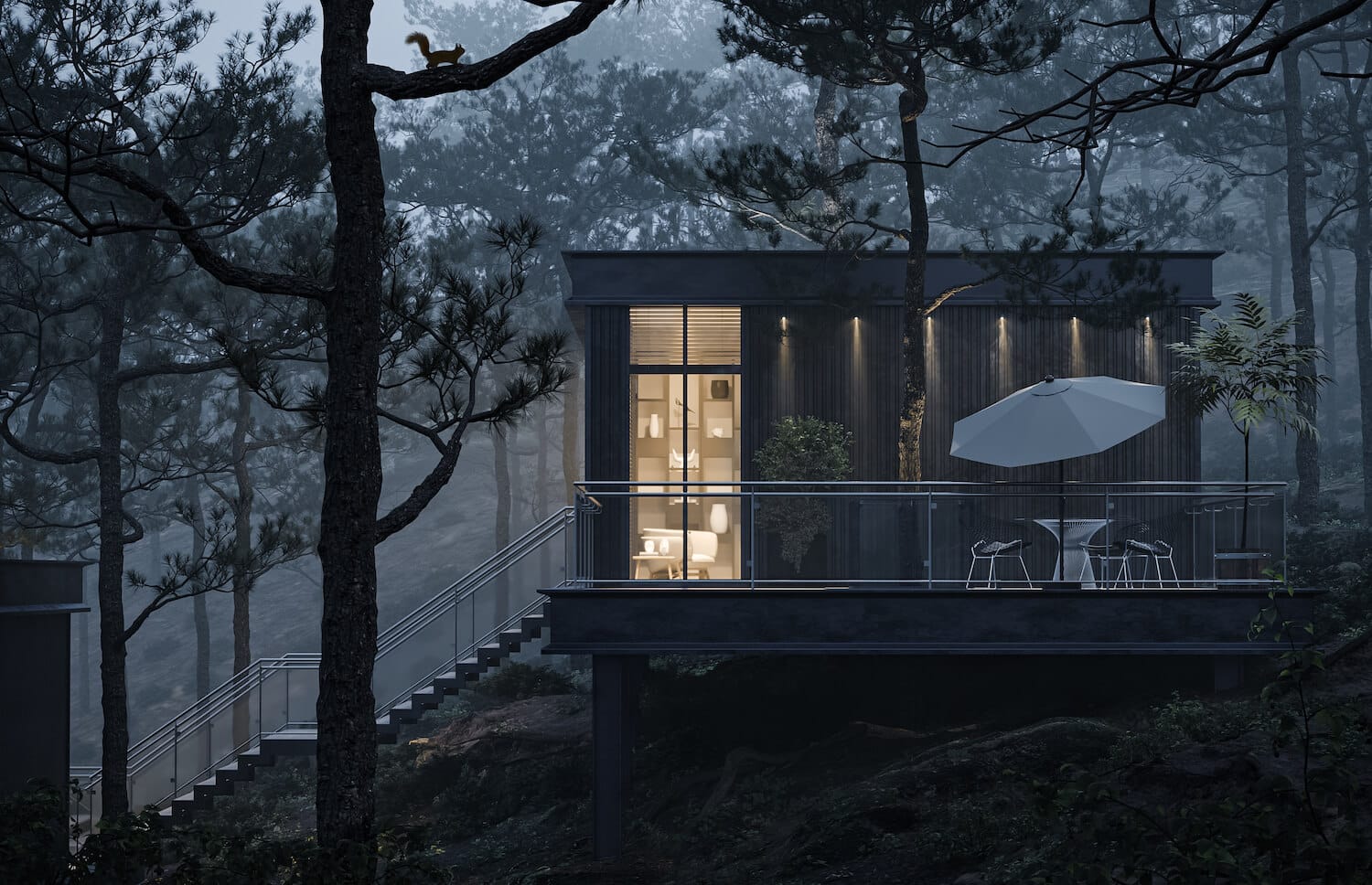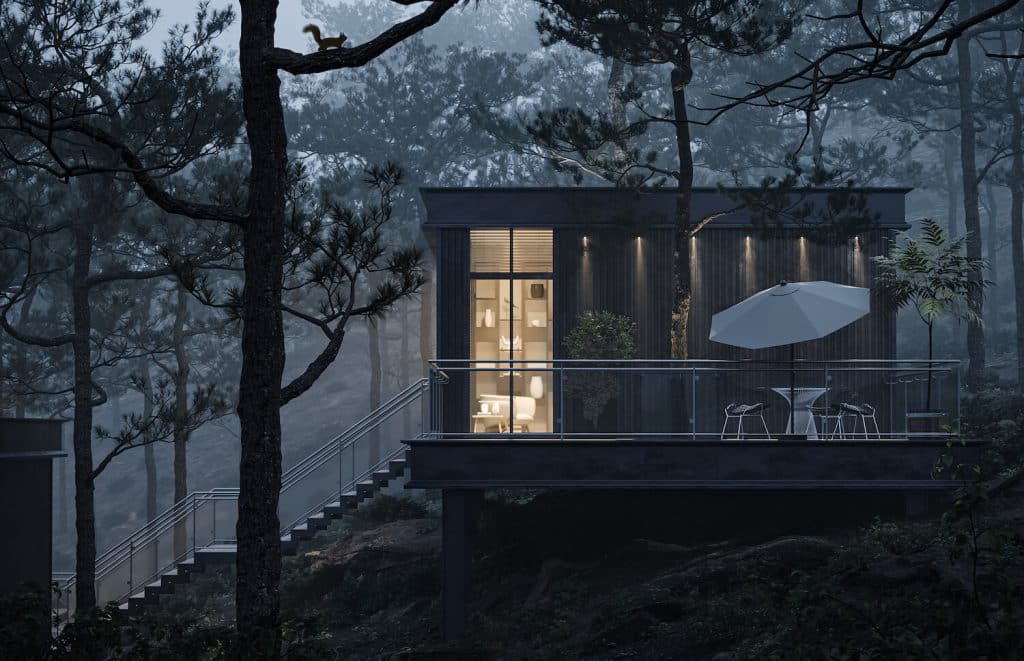 The central element of the interior space is a majestic pine tree located between the living room and the kitchen. This tree serves as a natural divider, creating two corridors on the north and south sides of the atrium while seamlessly connecting the interior with the pristine nature outside. The living room, positioned on the western side, boasts a fireplace and a window offering breathtaking views of Femond Lake.
This space creates a warm and inviting atmosphere for the cabin's residents. The kitchen, located on the eastern side of the atrium, features a linear design without wall cabinets, allowing for unobstructed views of the Femund forest. Adjacent to the atrium, the dining table offers panoramic vistas of the lake.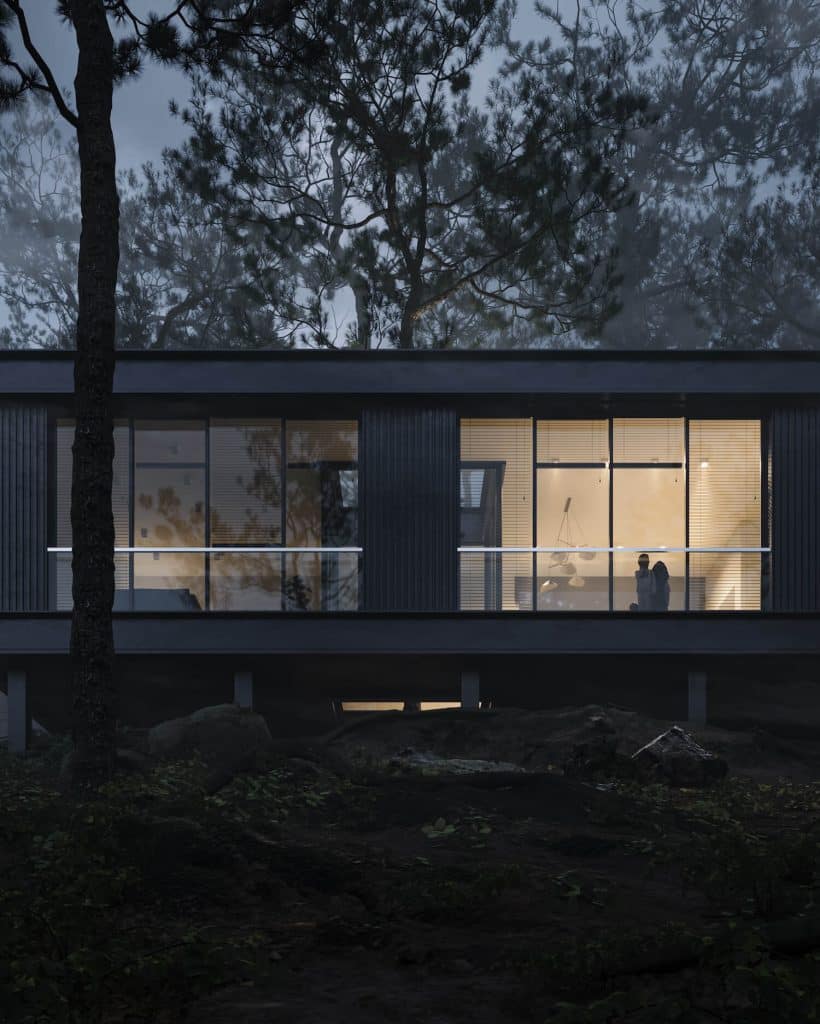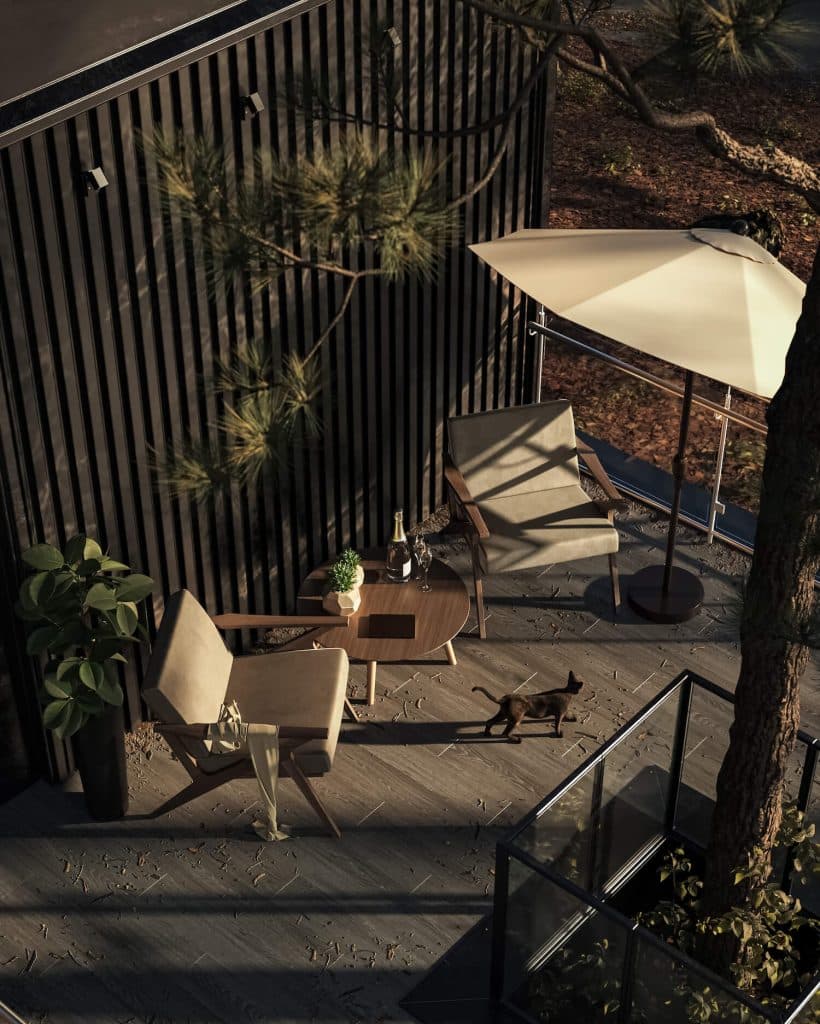 The master bedroom is situated in the southeast part of the cabin. It is designed as a tranquil retreat where small elements play a significant role in spatial positioning and emotional impact. The bedroom takes the form of a box with an opening facing the eternal view of the lake.
It exudes a sense of peace, humility, and harmony with the natural surroundings. To the north of the bedroom, the bathroom offers a relaxing space with generous views of spruce trees. By incorporating local and natural materials, these spaces evoke a strong connection to nature.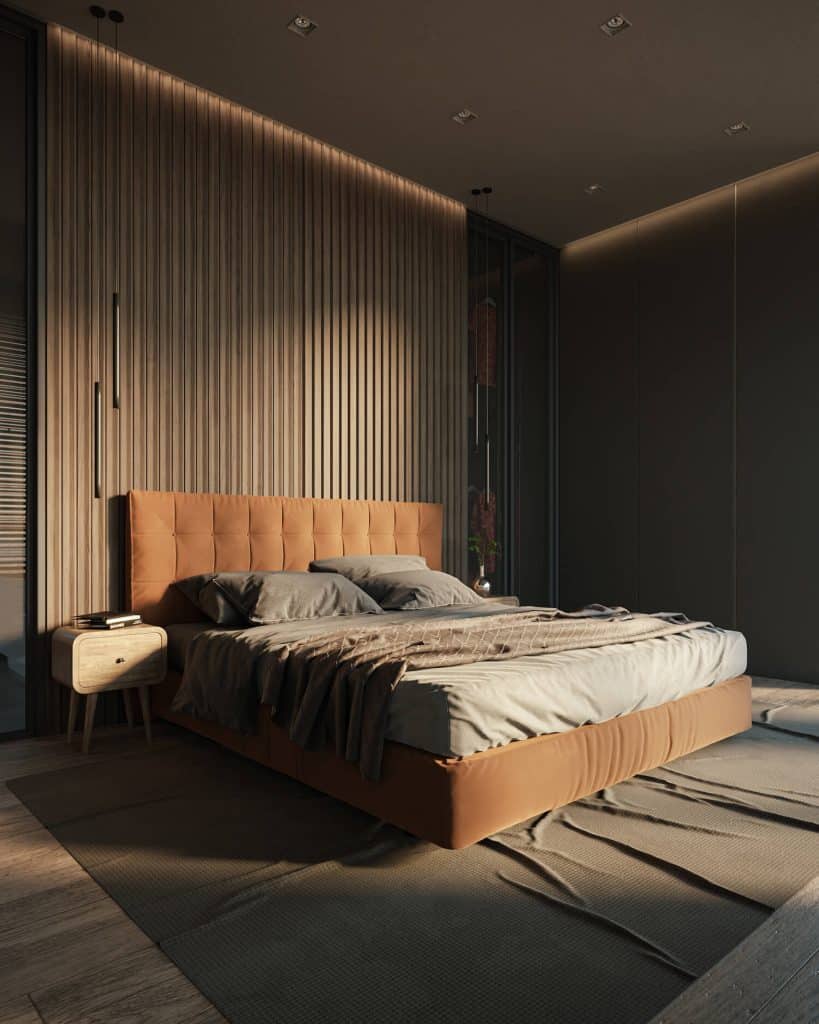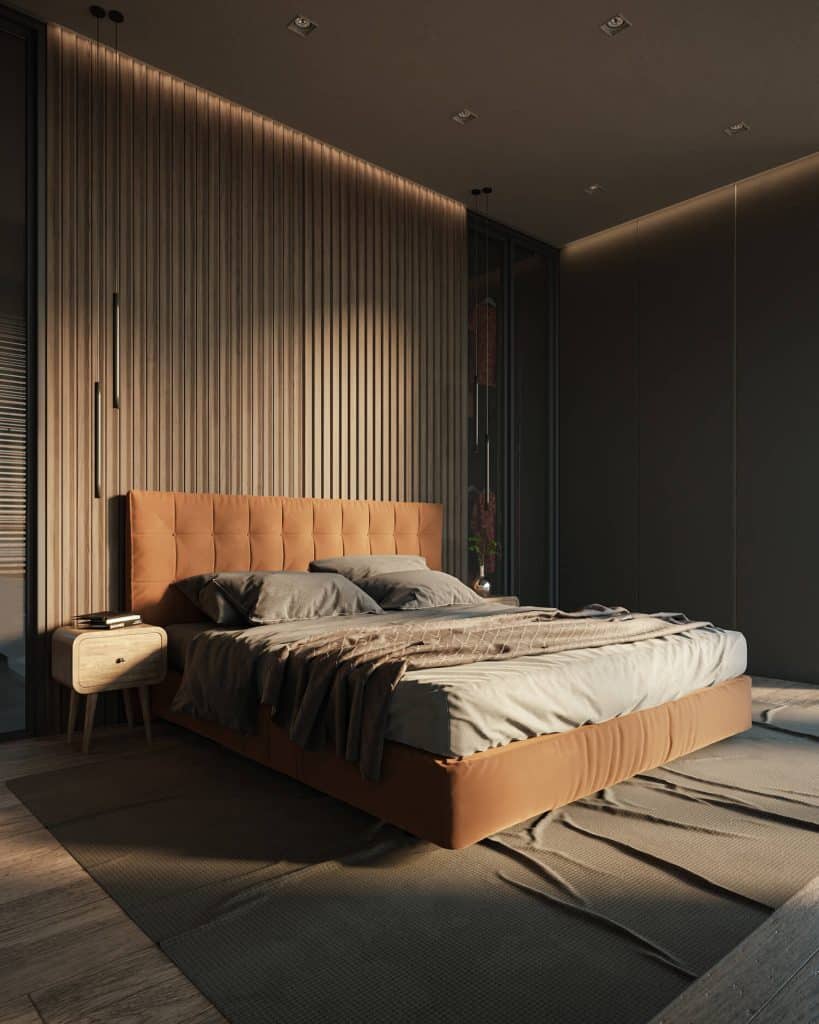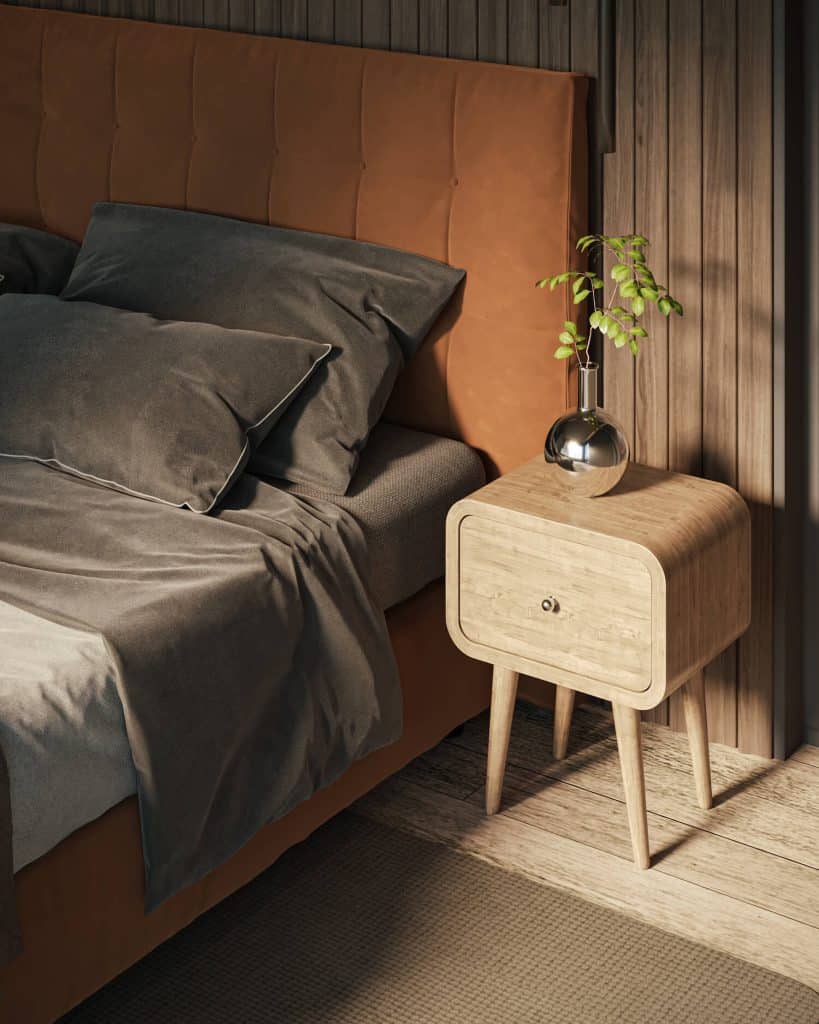 Dörte Cabin by Ahmad Eghtesad's architecture firm is an exemplary project that harmonizes architecture with nature. Through its thoughtful design and integration with the surrounding environment, the cabin provides its residents with a serene and pleasant living space.
The project exemplifies the firm's commitment to creating architecture that respects and connects with the natural world, offering a true gift of God in the form of a harmonious living experience.