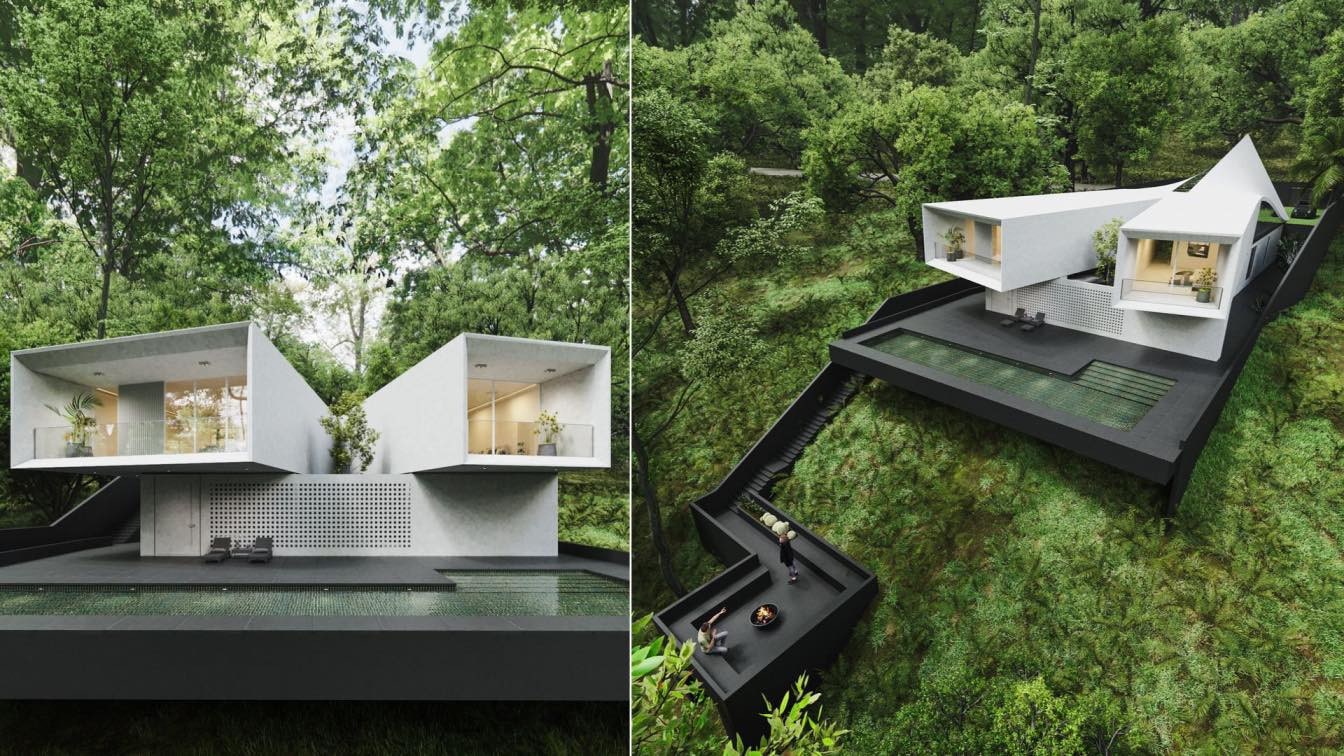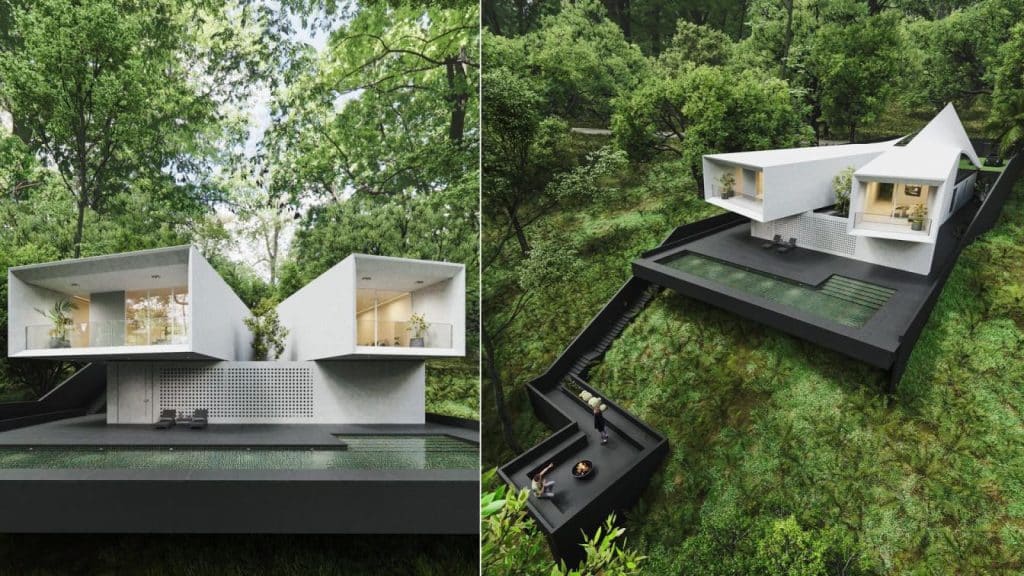 The Double Faced Villa, designed by Amirhossein Nourbakhsh and Sara Mokhtarian of Didformat Studio, is a stunning residential project located in the picturesque surroundings of Deylaman, Iran. Nestled amidst a residential area on a green hill, the villa takes inspiration from the surrounding forests and mountains to create a unique architectural concept.
This modern villa stands out with its distinctive design. On one side, the northern face is an annexed structure, while the southern face consists of two boxes that seamlessly blend with the natural landscape, mirroring the perspective of the lush green hills and majestic mountains.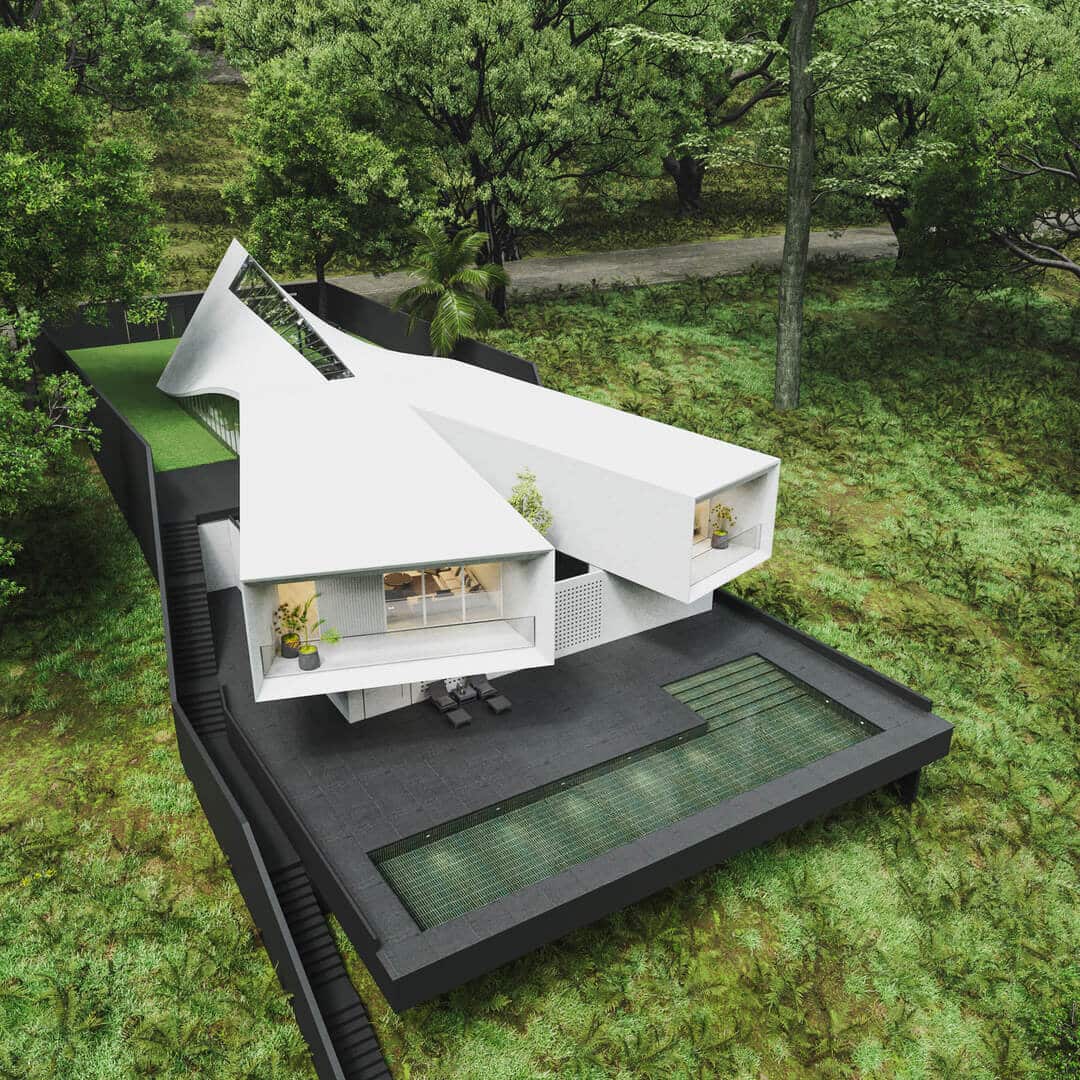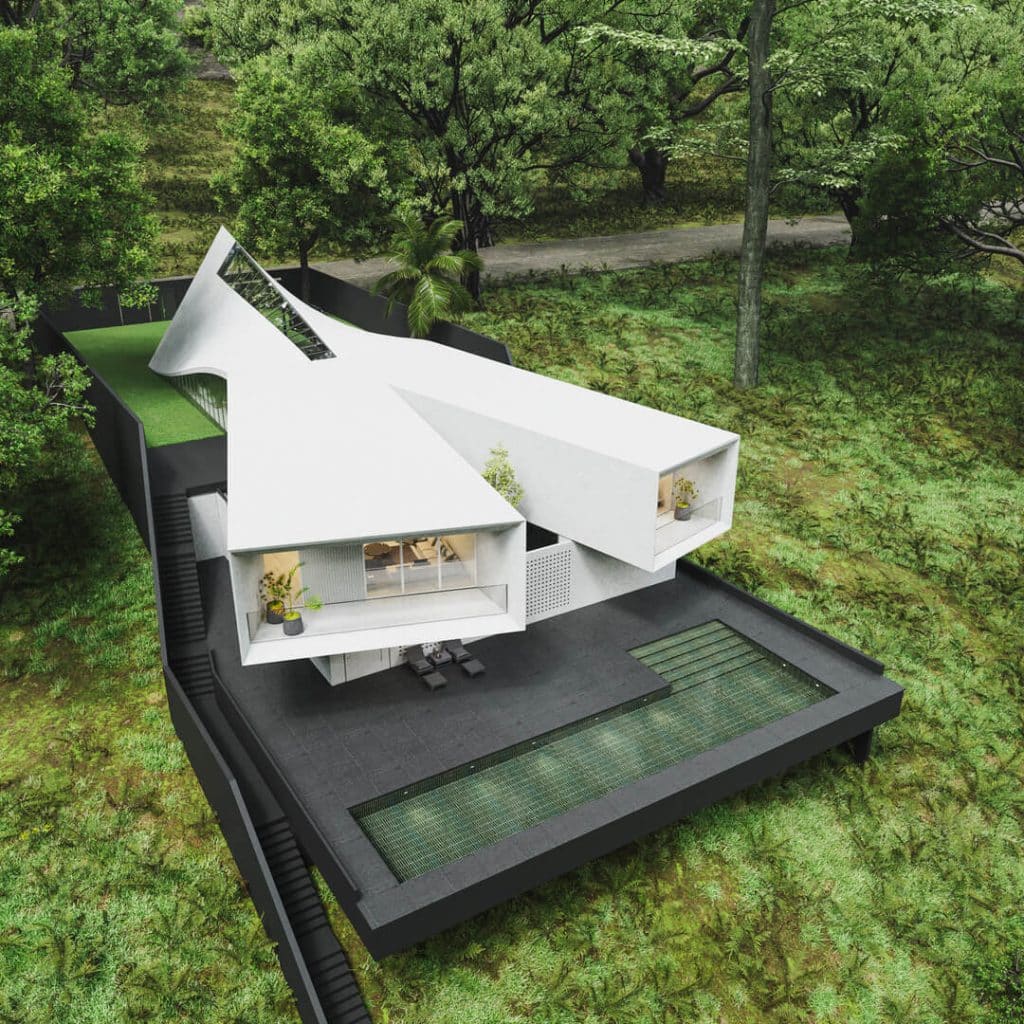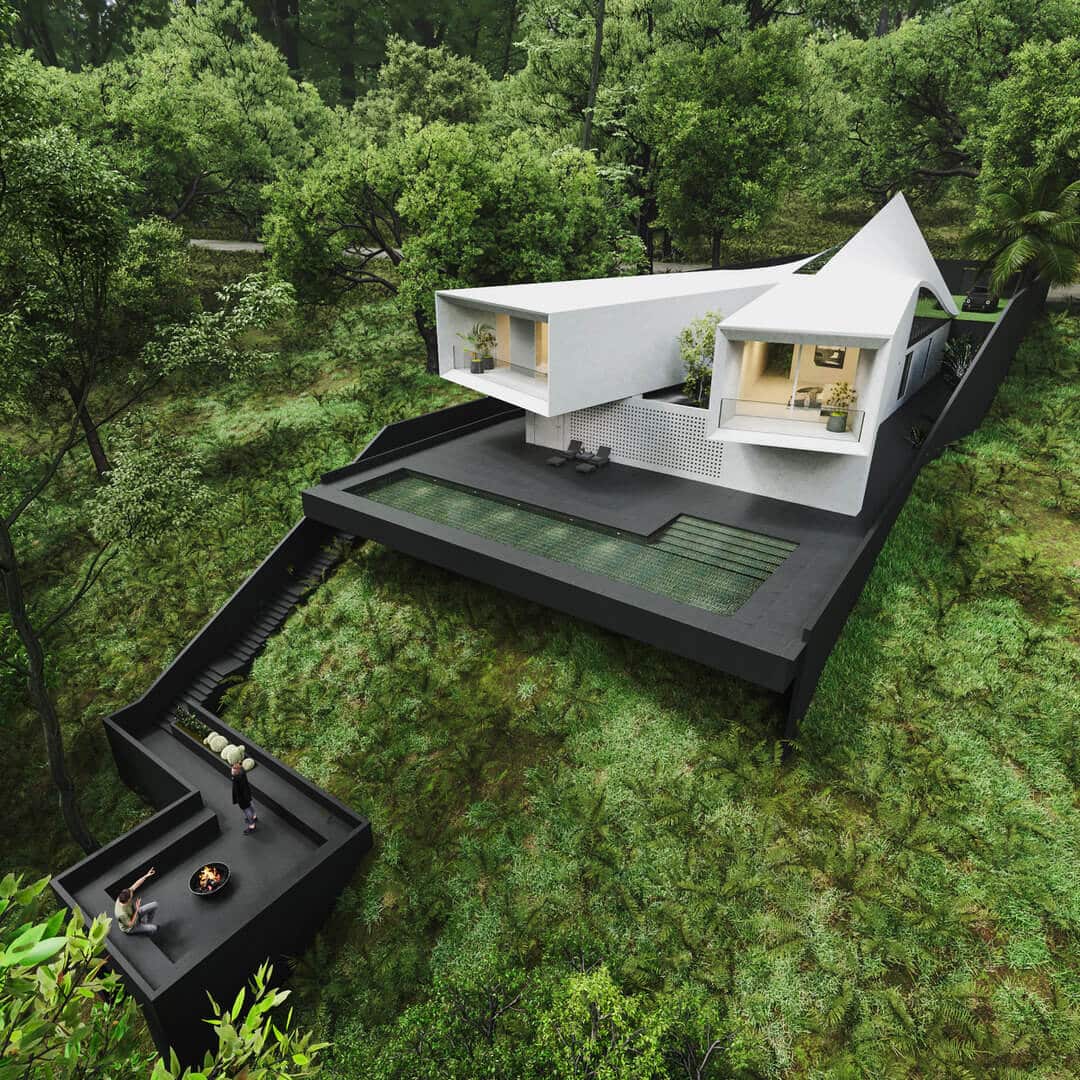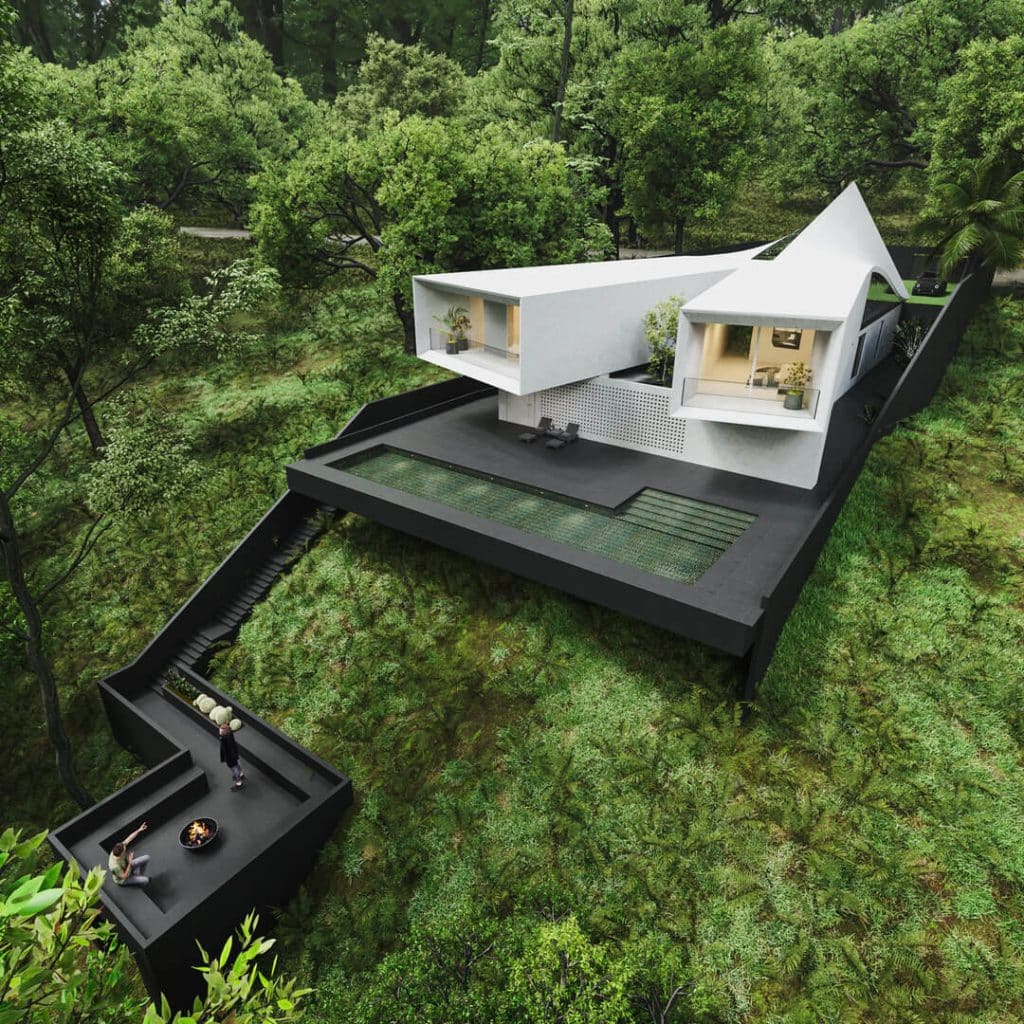 The Double Faced Villa offers exceptional qualities in both interior and exterior design. The project was meticulously modeled using Autodesk 3ds Max software, with materialization and lighting perfected using Corona Renderer. The final touch was given by Adobe Photoshop, where the photos underwent color and lighting editing.
The Double Faced Villa is a harmonious fusion of contemporary architecture and natural beauty. As the project progresses, it promises to become a serene retreat that connects its occupants with the tranquil surroundings, providing a truly immersive living experience.