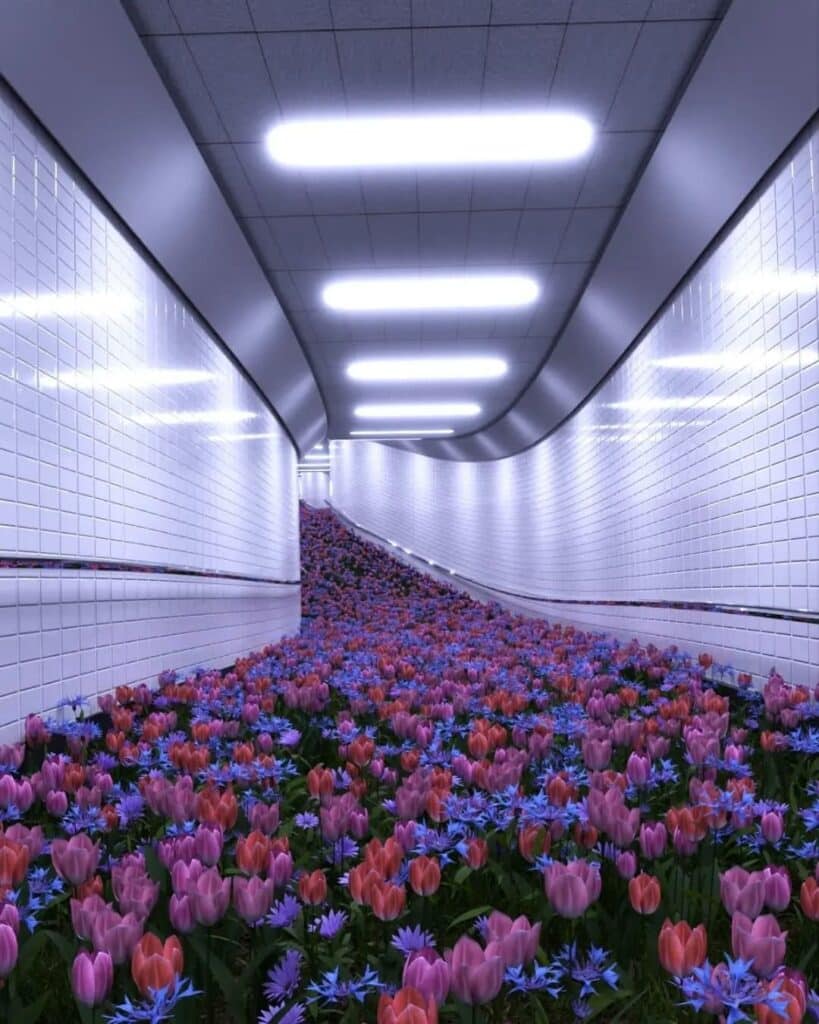 PLEASE INTRODUCE YOURSELF
Hi! My name is Drake Cappi, known online as CarrotwithaK, and I am a freelance 3D artist & animator originally from Southern California, but recently moved closer to Seattle, Washington.
HOW DID YOU GET INTO ART AND WHAT MOTIVATES YOU TO CREATE?
I was always a very creative kid who was constantly drawing, but took a long break from art during my teenage and young adult years. When the pandemic started, I used my newfound free time to dive into learning 3D as I always wanted to try it but never had the time. Having a creative outlet helps distract me from the hustle and bustle of reality which has been much needed in recent times. Being able to create and share my art with the world is also incredibly motivating and continues to inspire me.
Visualizza questo post su Instagram
Visualizza questo post su Instagram
WHAT MEMORY DO YOU RECALL MOST VIVIDLY FROM CHILDHOOD ABOU TO YOUR CREATIVE TALENT?
Just constantly drawing or sketching whenever I had free time or was bored in class. My mom saved boxes and boxes of my childhood art that is fun to look back on every now and then.
HOW WOULD YOU BEST DESCRIBE YOUR STYLE AND WHO/ WHAT ARE SOME OF YOUR MAJOR INFLUENCES?
My art started with mixing empty and liminal architecture with the beauty of nature, most often flowers. The combination usually creates an interesting contrast. Spaces that often do not draw any interest are now compelling and even urge the viewer to stop and take it in. I also try my best to create a dream-like feeling through the use of glowing highlights and making the images have a softer focus. Hayden Clay William's series 'World Underwater' had a massive influence on me wanting to learn 3D, and Lucas Rackliffe's renders of pools and liminal spaces showed me exactly the type of work I would want to start to create. The most major influence on my current art would be from Jared Pike, creator of the 'Dream Pool' series, as he created an image of an abandoned mall with the ground covered in grass and flowers. I thought about that image often and still do, it really left an impact on me and the type of art that I wanted to make and continue to do so.
Visualizza questo post su Instagram
Visualizza questo post su Instagram
WHAT IS PART OF THE CREATIVE PROCESS THAT YOU WOULD RATHER AVOID, AND PART THAT YOU CAN'T GET ENOUGH OF?
One of the main reasons characters rarely show up in my art is due to how much I absolutely despise rigging. On the other hand, having a complete creative vision and knowing exactly what the final piece should look like and just putting all the pieces into place is a feeling I will never get tired of.
HOW DOES COMMERCIAL PRESSURE AND THE BUSINESS OF ART AFFECT, SHAPE OR GUIDE YOUR CREATIVE DECISION?
Social Media is both a blessing and a curse in that it helps my art be seen by a bigger audience than I could ever imagine, but also leads to the feeling of always needing to create something new. This leads me to spend less time on pieces than I would like sometimes, or not allowing me to create more long form content as a result. When I am more financially stable I would love to try and make a short film rather than 10-20 second animations.
YOUR FAVORITE BOOK, SONG, FILM.
Norwegian Wood by Haruki Murakami, Goodbye to a World by Porter Robinson, and Whisper of the Heart from Studio Ghibli.
SEND A MESSAGE TO YOUR FUTURE SELF
Just keep going, you've already learned so much in such little time. I'm excited for the opportunities you have yet to encounter.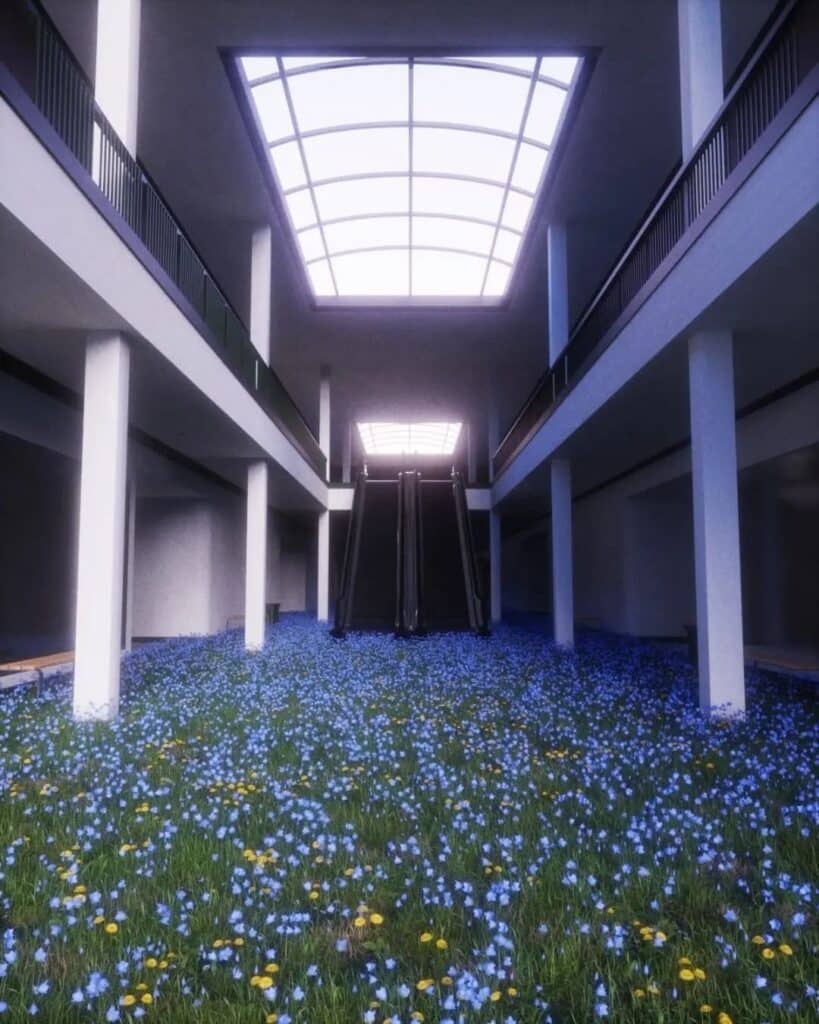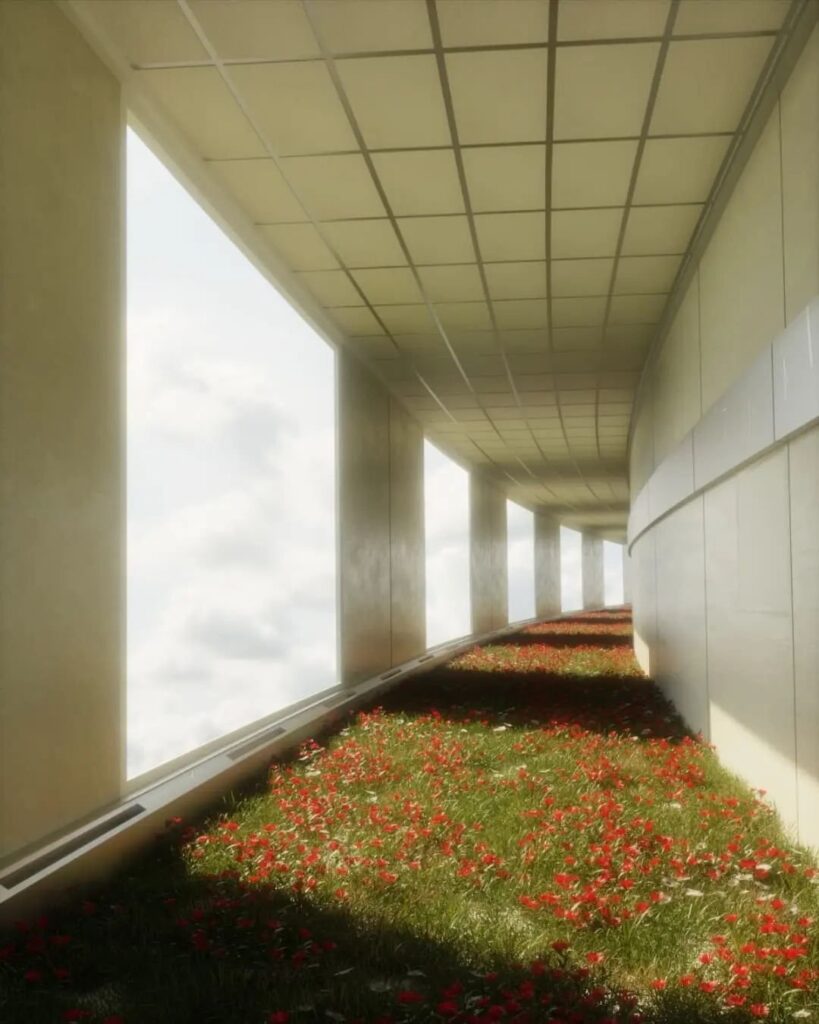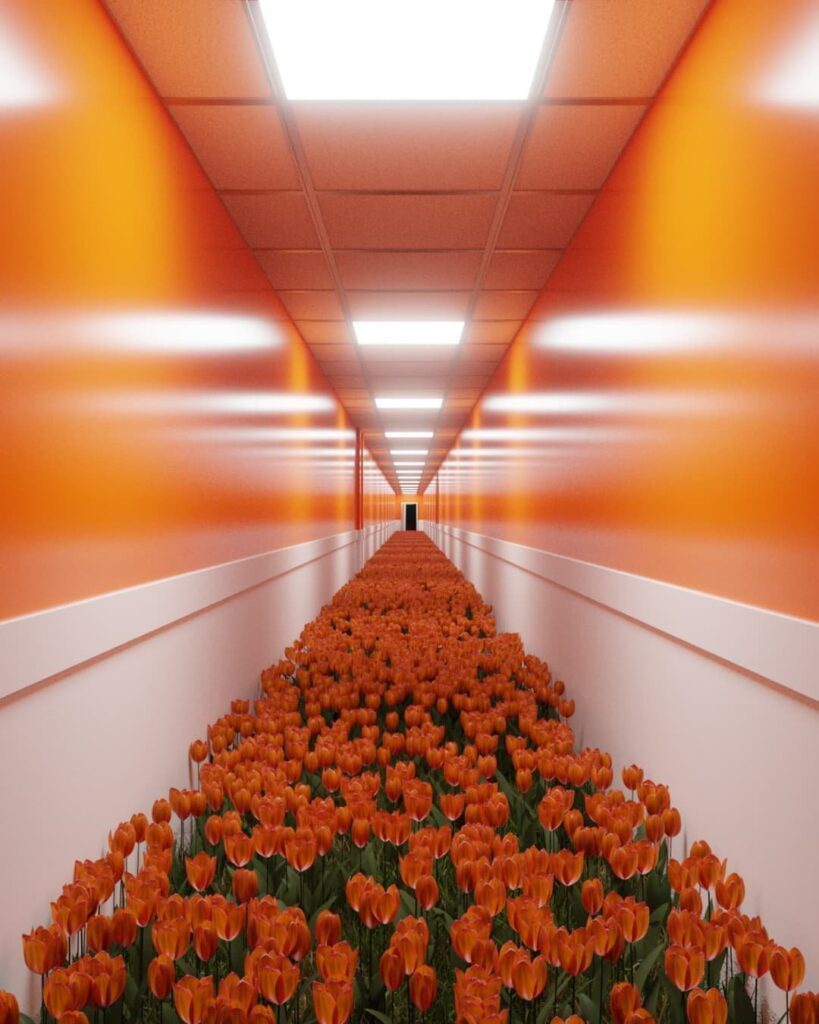 INFORMATION
Images with courtesy of Drake Cappi