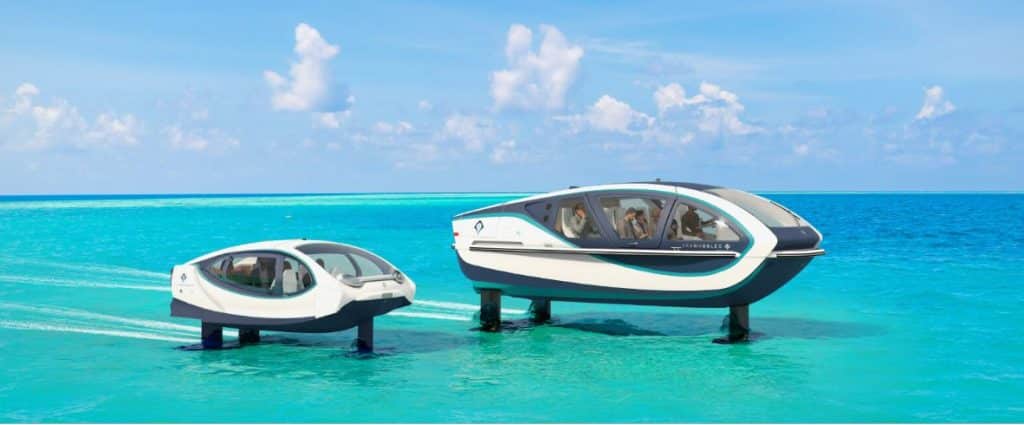 SeaBubbles, the pioneering startup behind the five-seater electric flying water taxi, has commenced its commercial shuttle service in France. This marks a significant milestone as SeaBubbles becomes the first electric hydrofoil approved for passenger transport in the country. After initially unveiling a pilot electric hydrofoil water taxi in Paris back in 2017, followed by an extensive testing phase, SeaBubbles has now opened its doors to the public as a fully operational commercial service.
In early July 2023, SeaBubbles successfully transported its first passengers from the pier in Veyrier-du-Lac to Annecy les Marquisats. To explore the potential of this innovative mode of transportation further, the Agglomération du Grand Annecy and SeaBubbles Mobility Solutions have partnered to conduct the first-ever zero-emission experimental electric hydrofoil as public transportation in the city.
The collaboration aims to offer eight round trips per day, between 9 am and 7 pm, over the next few weeks as the electric flying water taxi continues its operations between Veyrier-du-Lac and Annecy les Marquisats.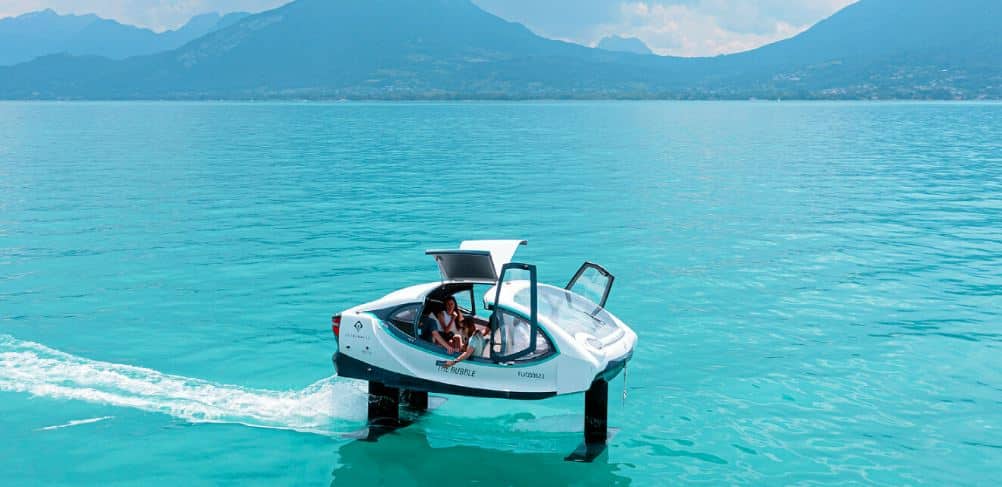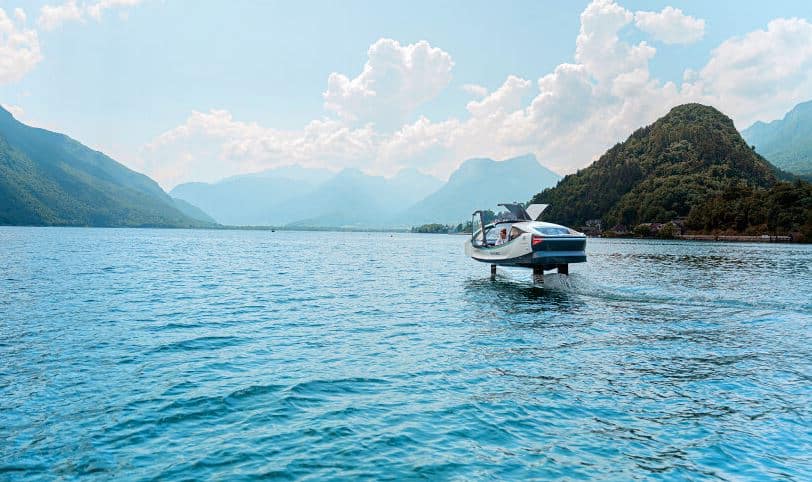 The design of SeaBubbles' electric flying water taxi, equipped with hydrofoils, allows passengers to enjoy breathtaking views through a series of design elements. The doors and windows can be opened at various angles, resembling the wings of a watercraft when lifted upwards or opened sideways. Additionally, the overhead roof can be flapped open, providing ample airflow, natural sunlight, and unobstructed vistas for passengers.
Building on the success of SeaBubbles, the company is now focusing on the development of SmartBubbles, a larger variant of the electric flying water taxi. While it still utilizes hydrofoils, the setup is now retractable, and the interior can comfortably accommodate between eight to 12 passengers.
The broader watercraft is presently undergoing rigorous testing and validation on Lake Annecy, with SeaBubbles aiming to conduct its inaugural flights in the coming months. Furthermore, a second version of SeaBubbles is in progress, featuring a fast-charging capability that can fully power its battery in just four minutes.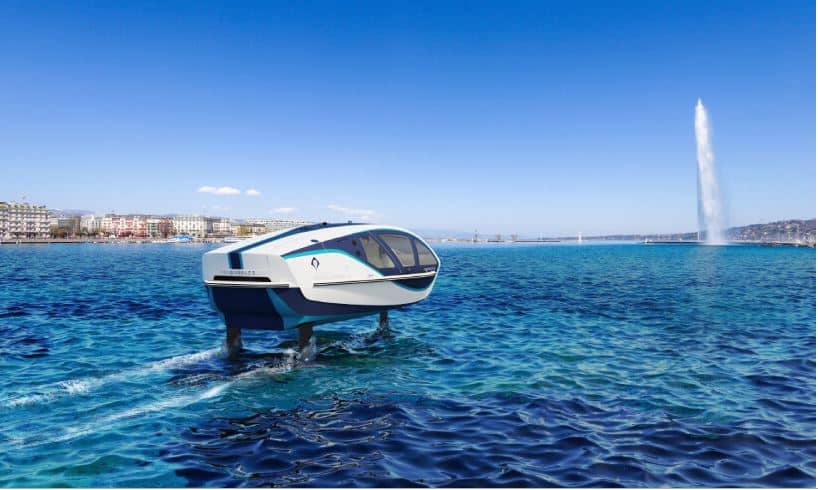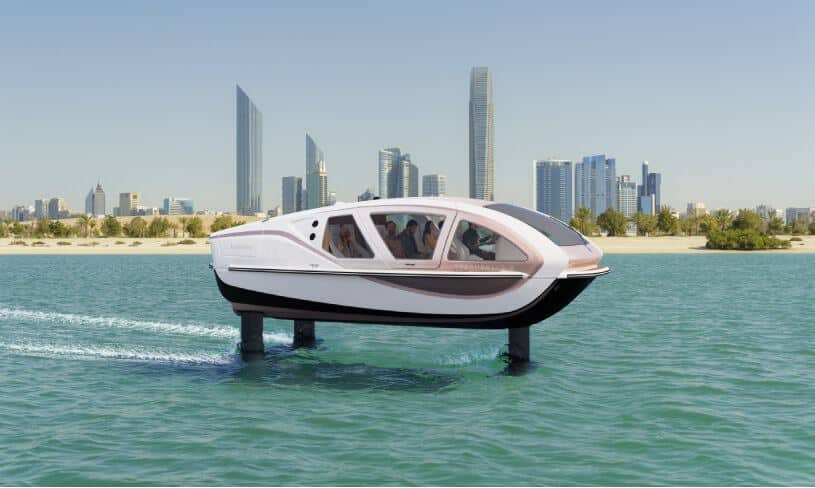 SeaBubbles' electric flying water taxis utilize inverted T-shape foils, controlled by a dynamic system. Similar to airplane flaps, these foils are divided into sections and equipped with actuators that automatically adjust the flying height and counteract rolling, pitching, and yawing movements. Side sensors assess the flying height and relay flight stability data to the onboard computer. The program, specifically designed for the boat's hull, utilizes an inertial device to regulate the flaps on the foils in real-time.
By providing a "zero-wave, zero-noise, zero-emission" transportation solution, SeaBubbles is revolutionizing sailing. This passenger- and ecologically-friendly innovation is particularly well-suited for urban areas and environmentally protected regions. Mimicking the graceful movement of a bubble gliding over water and drawing inspiration from nature's richness, SeaBubbles offers a technically advanced and eco-friendly mobility experience to the public.