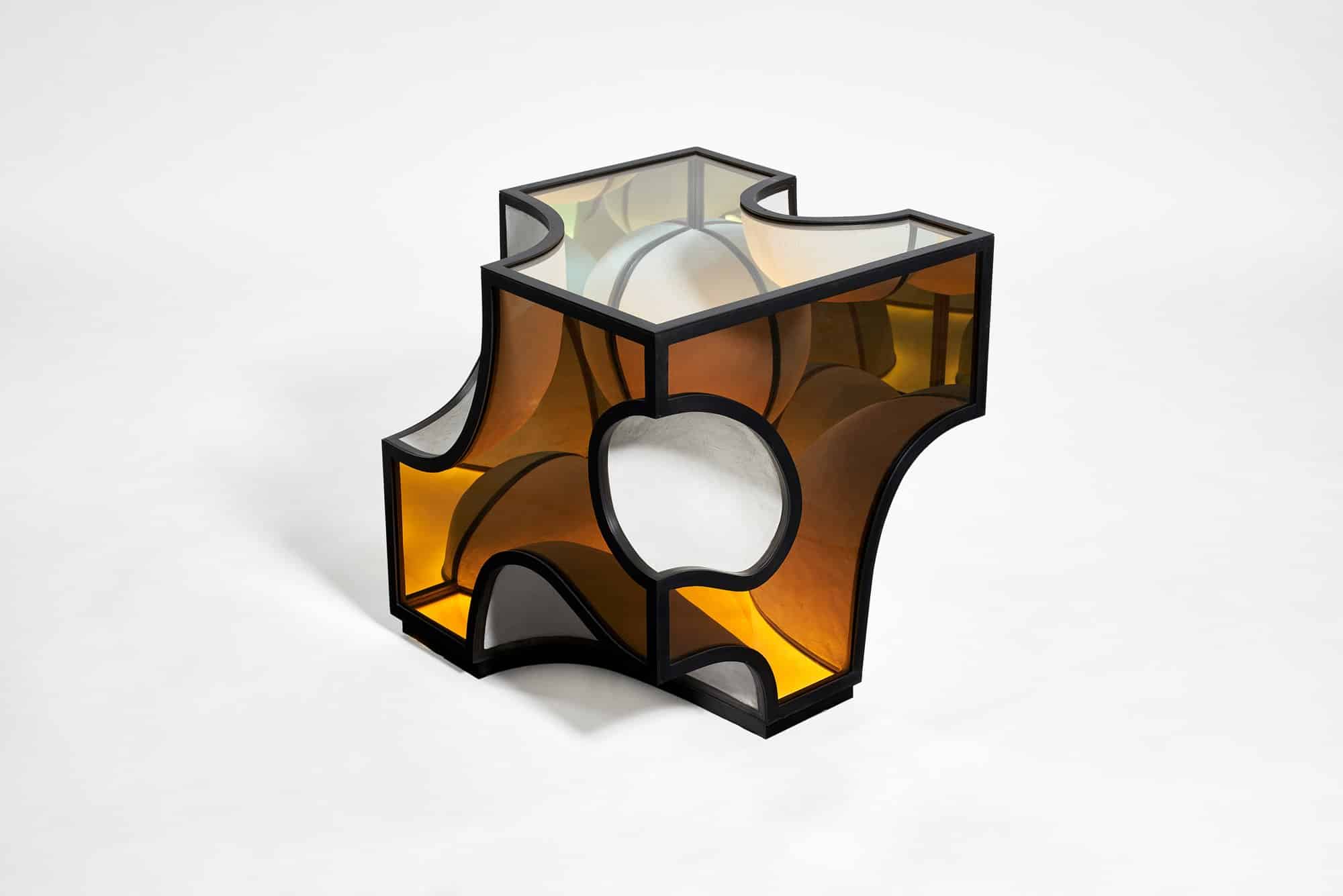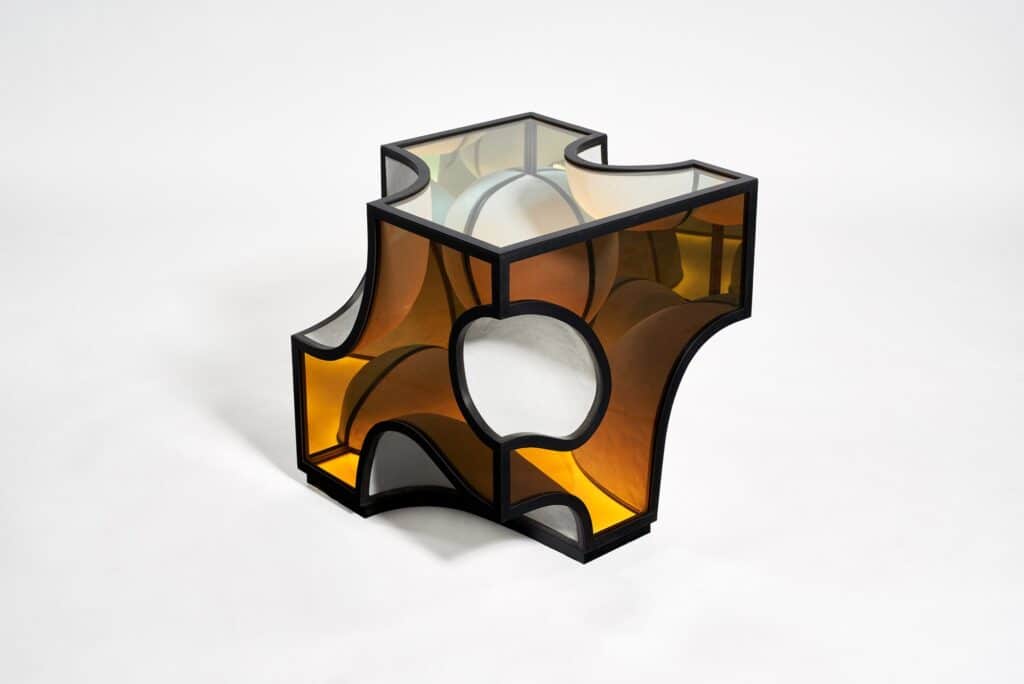 INTRODUCTION
My name is J McDonald and I'm an artist and designer based in Brooklyn, NY. My furniture practice brings together backgrounds in sculpture and high-end fabrication to create other worldly works whose conceptual and formal underpinnings are executed through a deep understanding of material and process. Inspired by the tensions, contrasts, dissonances and harmonies between humans and nature, my work brings the dominant rectilinearity and clean minimalism of human rationalism against the chaotic, organic, and intuitive forces of nature that lie, often dormant, deep within us.
STUDIES
I studied architecture at Middlebury College in Vermont.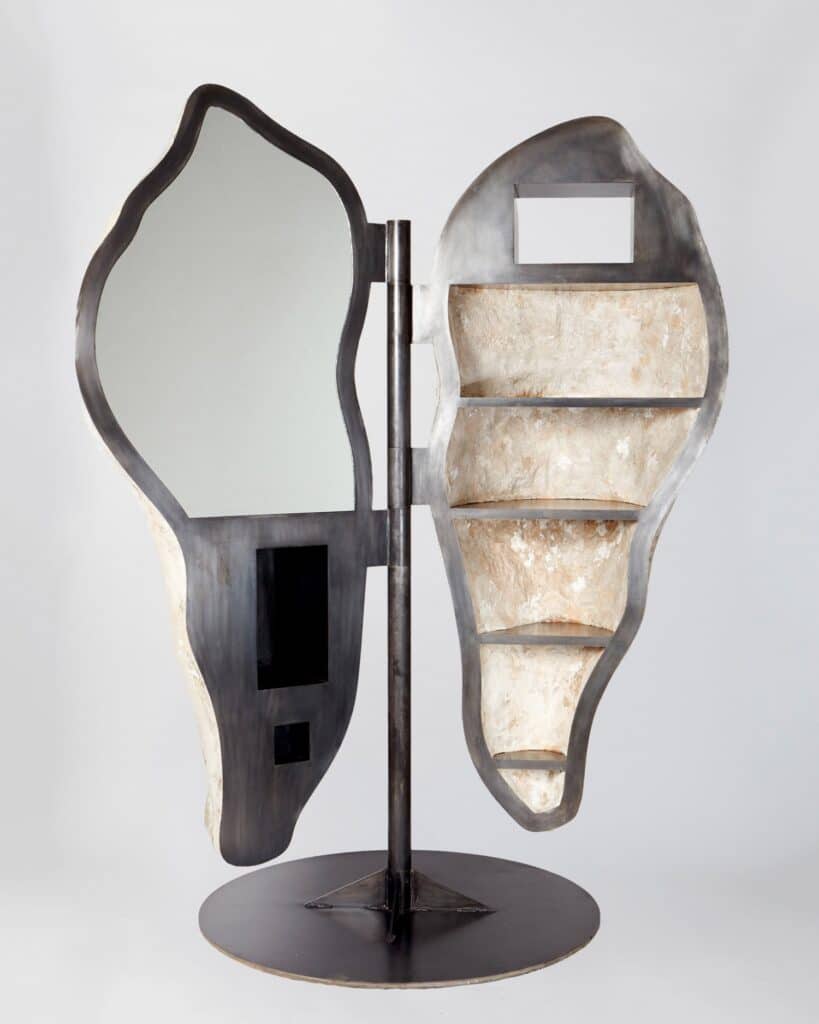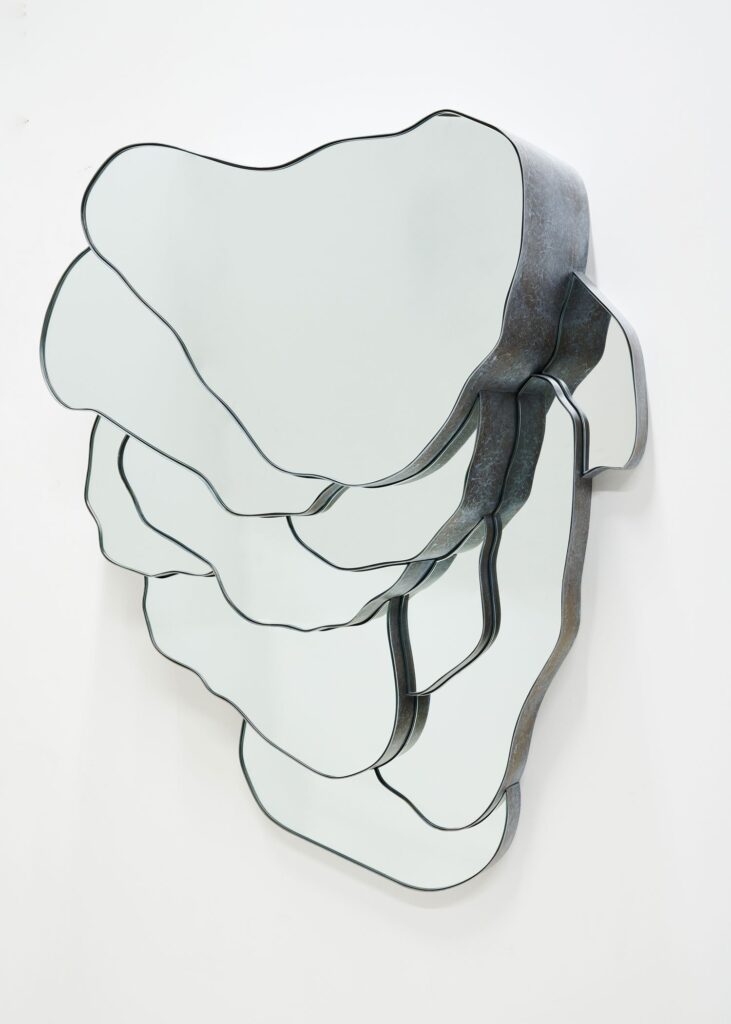 WORKING PROCESS
My process iterates between the intuitive / analog and the technical / digital. I will always begin to imagine a piece through drawing, and move to physical model from there. From physical model it goes to digital 3d model, from which I can extract a fabrication logic. In the end, the pieces return to an intuitive process with final sculpting of forms and finishes.
MATERIAL
I have a long history with metal, and that tends to be an element in all of my pieces. The clean lines and elegant minimalism of the metal is often in dialogue with forms that are skinned with either handmade paper or gypsum cement. The paper comes from my deep interest in social insects and their architecture, while the gypsum cement arises from my obsession with caves and geology as well as my experience with earth architecture. Both of these materials also lend themselves to the complex curvatures of my form, and symbolize an intuitive, natural element that is often in conversation with metal's more rational identity.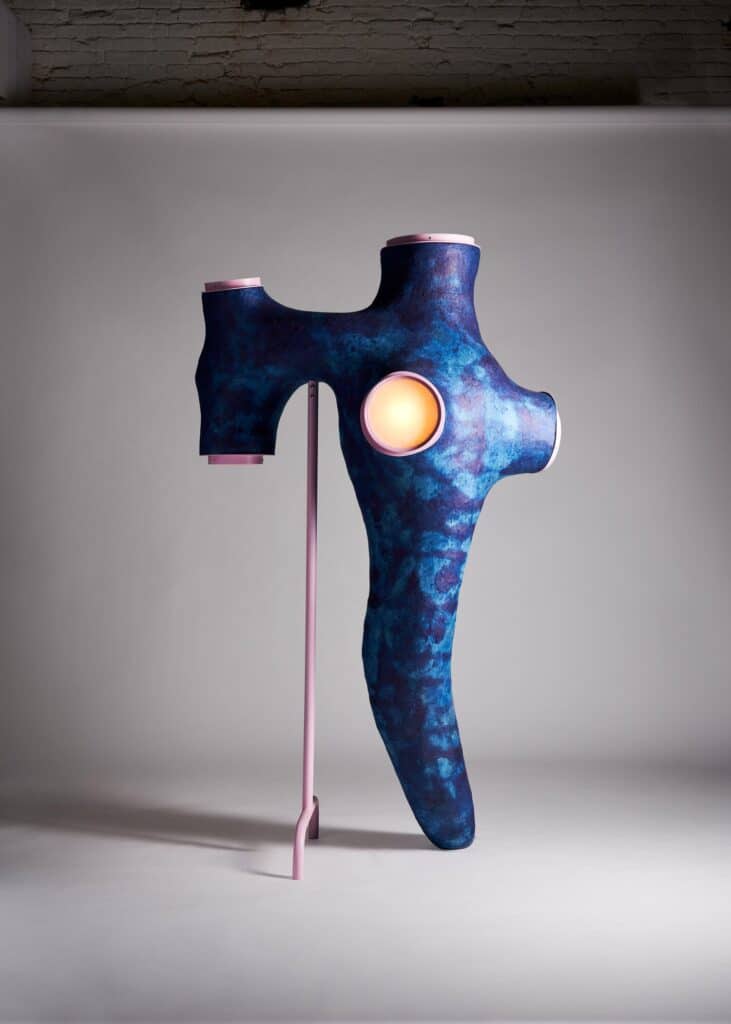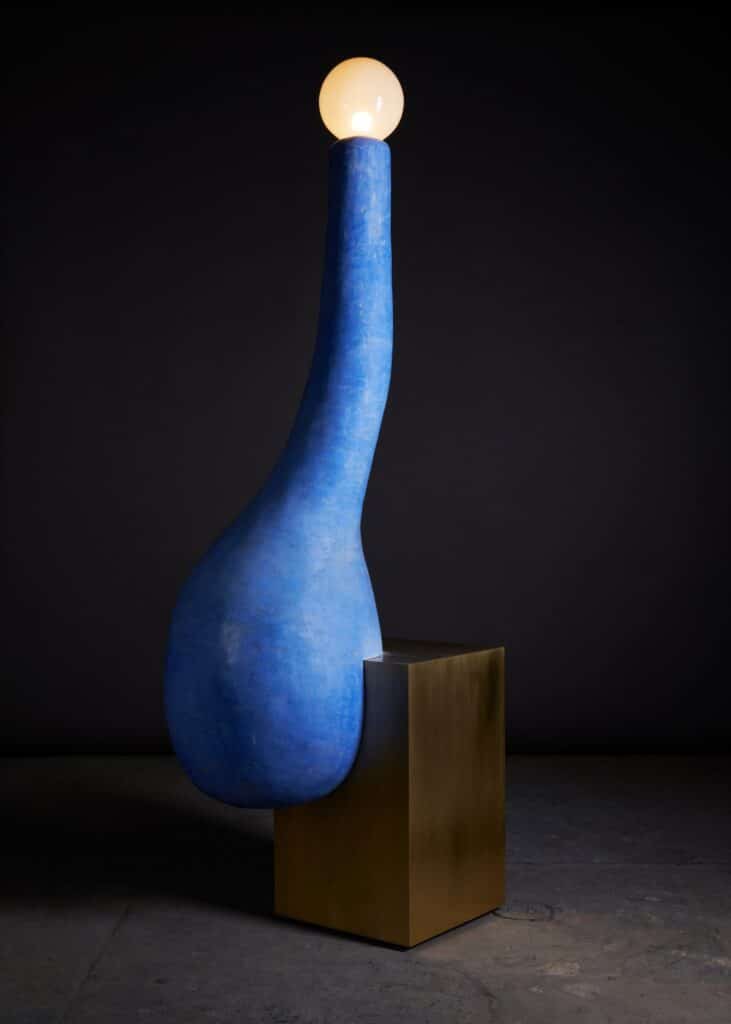 INSPIRATION
My most significant inspiration is the world itself. It is nature, of course, but it is also our built environment – cave dwellings, underwater creatures, contemporary architecture, the fungus kingdom, geoengineering, outer space, and so much more. Human inspirations, to name just a few, include Richard Serra, Neri Oxman, Louise Bourgeois, Antoni Gaudi, and Isamu Noguchi.
WHAT ARE YOU WORKING ON LATELY?
I've been working hard on a new collection entitled 'Rectangles for Breakfast' that will be showing at Design Miami with Objective Gallery.
WHERE TO SHOP?
Work is available through Objective Gallery, Love House NY, or online at 1st Dibs and Artsy.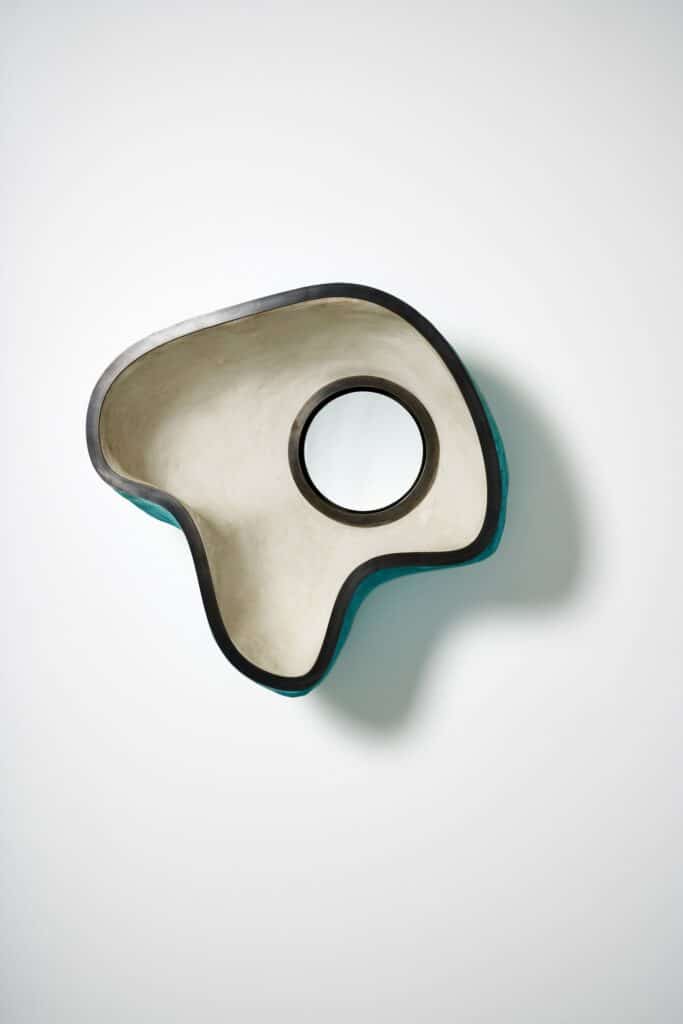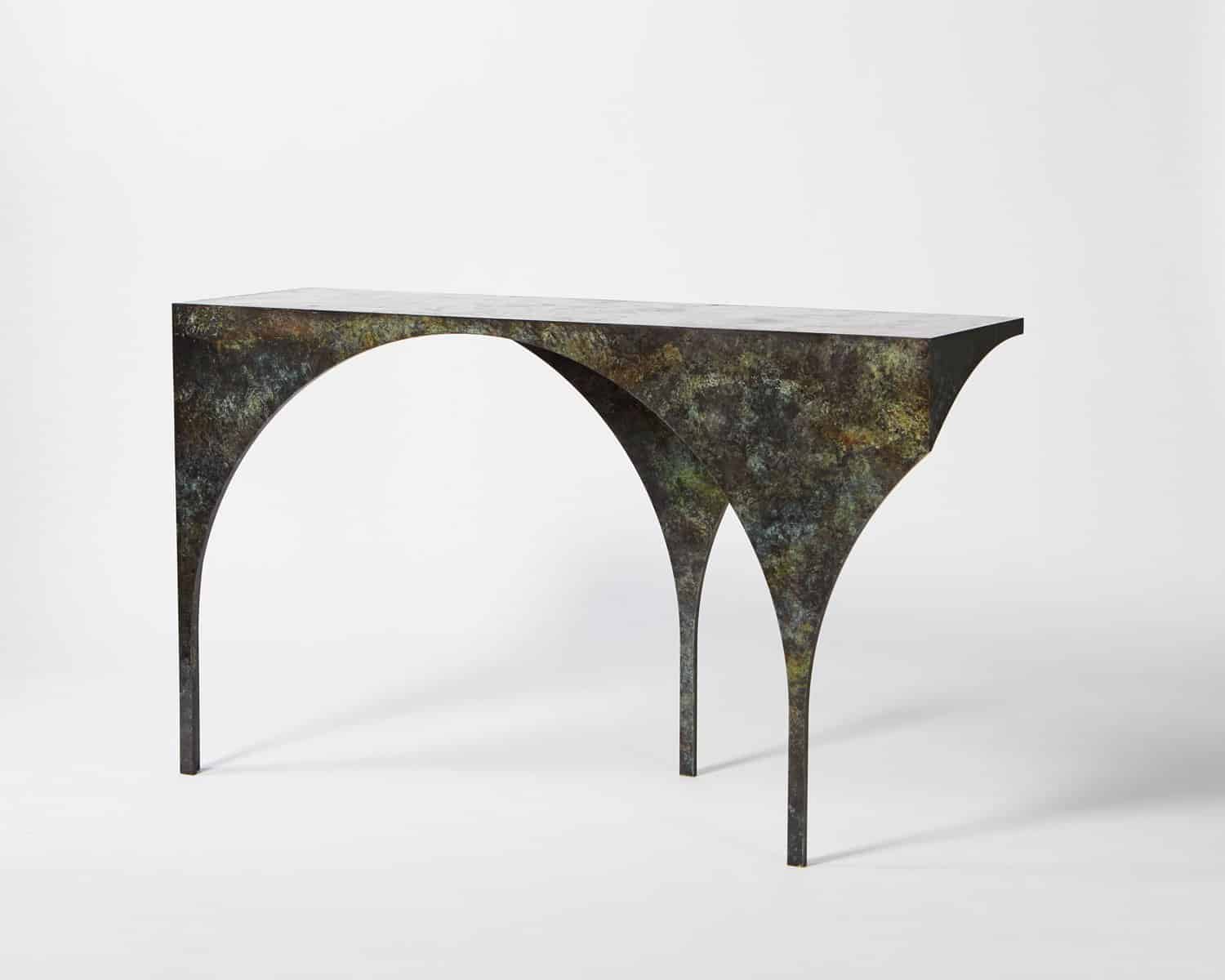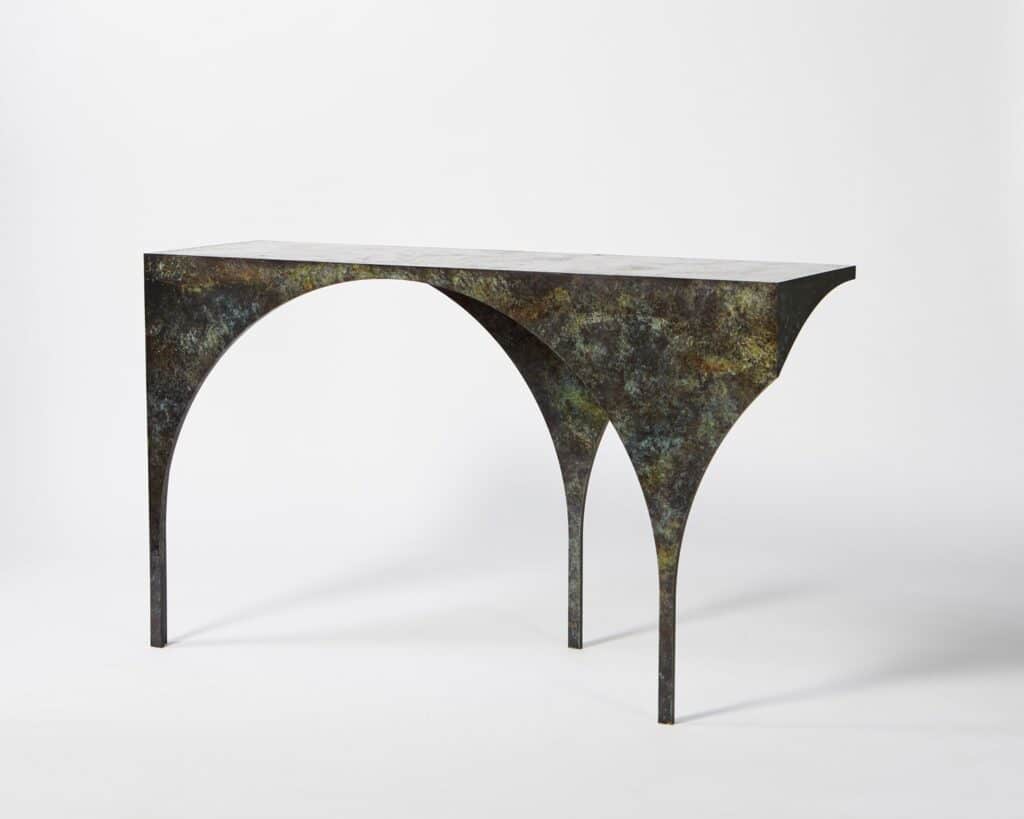 INFORMATION
Photography by Martyna Szczesna with courtesy of J McDonald