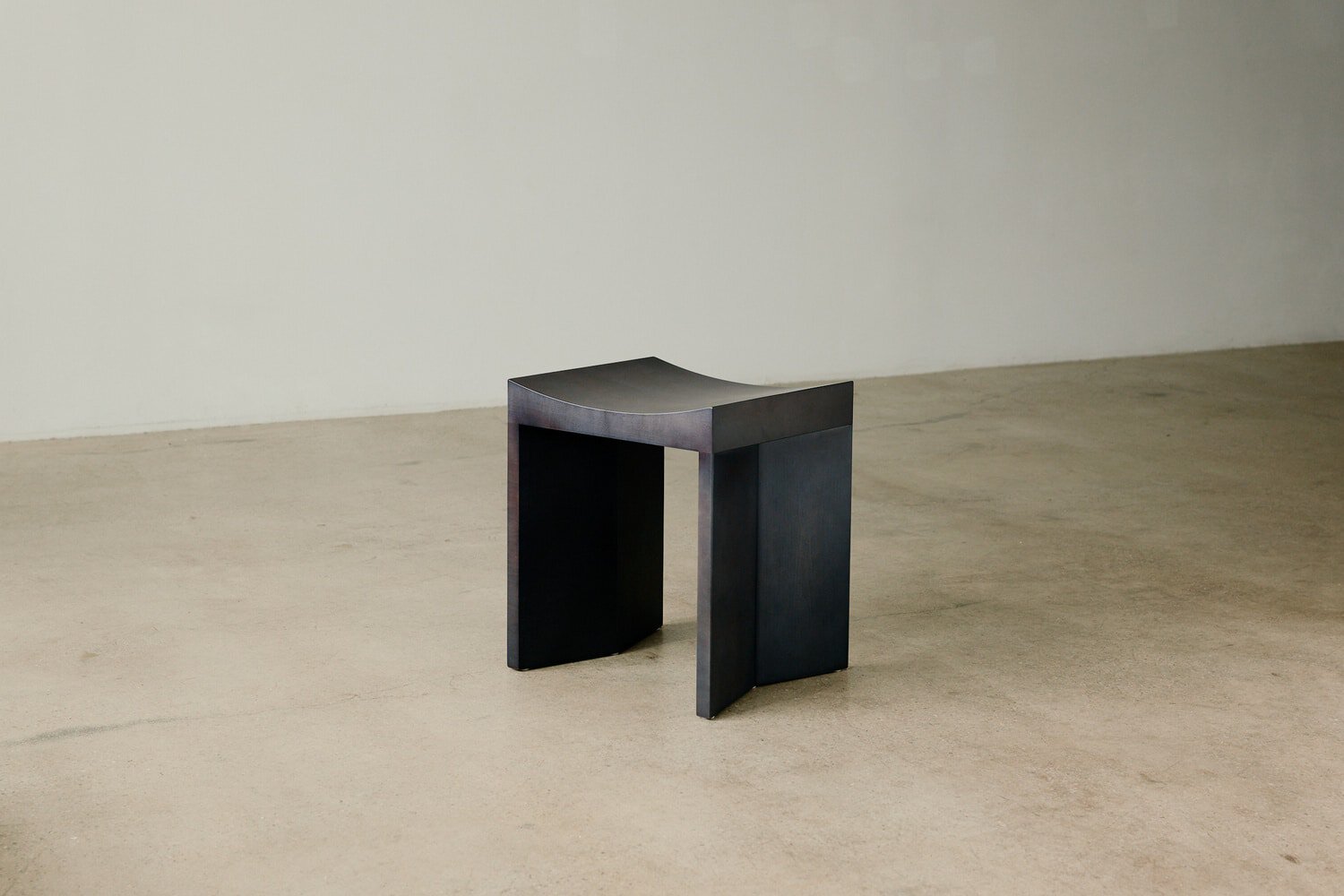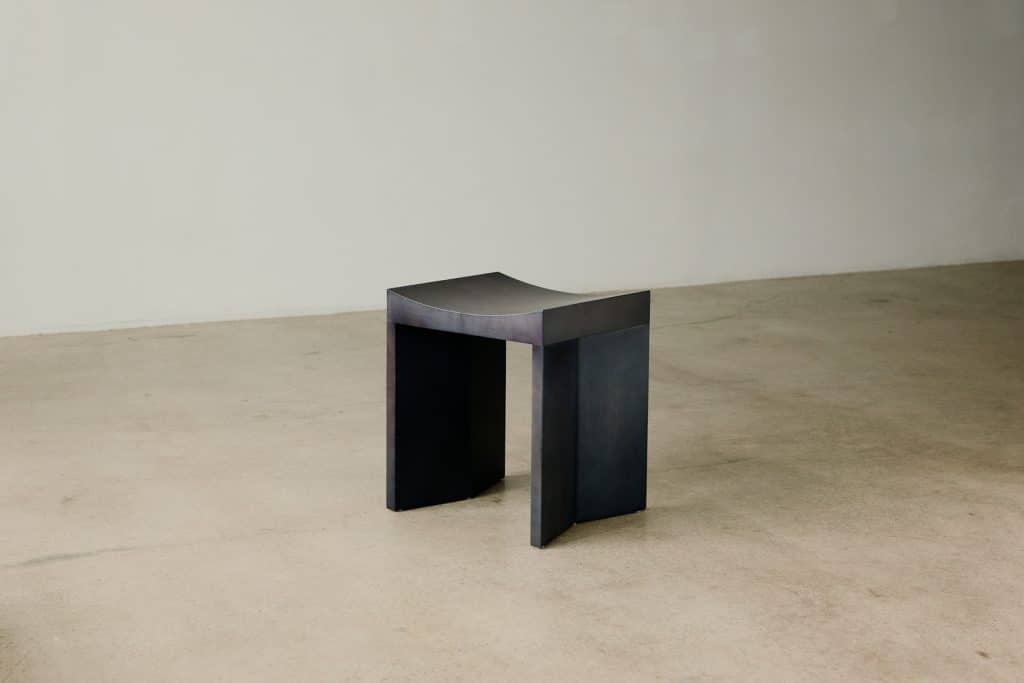 $1,575
Crafted with precision, the Arc stool boasts an exceptional design marked by its angled legs and gracefully curved seat. These elements seamlessly come together to create a distinctive visual appeal that not only catches the eye but also elevates the ambiance of any room. Whether it's a casual get-together or a formal event, the Arc stool promises to be a conversation starter that effortlessly marries form and purpose.
JUNTOS takes pride in offering the Arc stool in three exquisite color options, each exclusively curated to complement various design palettes. The first, named "Lichen" presents a soothing light green hue reminiscent of nature's tranquility. For those drawn to deeper tones, "Tide" a rich dark blue shade, offers a sense of sophistication that resonates with both modern and classic themes. Lastly, "Tinto" a deep and regal purple, adds a touch of opulence that speaks volumes about the stool's luxurious aura.
With dimensions of W 16" x D 14" x H 18", the Arc stool is meticulously made to order, a testament to the brand's dedication to delivering excellence. While the lead time for production spans 18-20 weeks, the wait is a small price to pay for owning a piece that seamlessly weaves elegance and functionality into the fabric of everyday living.
As a brand committed to sustainability, JUNTOS ensures that the Arc stool not only captivates with its design but also aligns with eco-conscious values. The stool's wooden components are treated with a range of color wood stains, all meticulously finished with a HAPS-free lacquer. This attention to detail not only enhances the stool's aesthetic appeal but also underscores its environmental responsibility.
The creation of the Arc stool takes place in the heart of craftsmanship, Lewiston, Maine. This manufacturing hub stands as a testament to the brand's dedication to producing quality pieces that stand the test of time. The hardwood maple used in crafting the stool is sourced sustainably from the verdant landscapes of the North East of the United States. This not only ensures the stool's longevity but also reflects the brand's commitment to supporting local industries and reducing their carbon footprint.