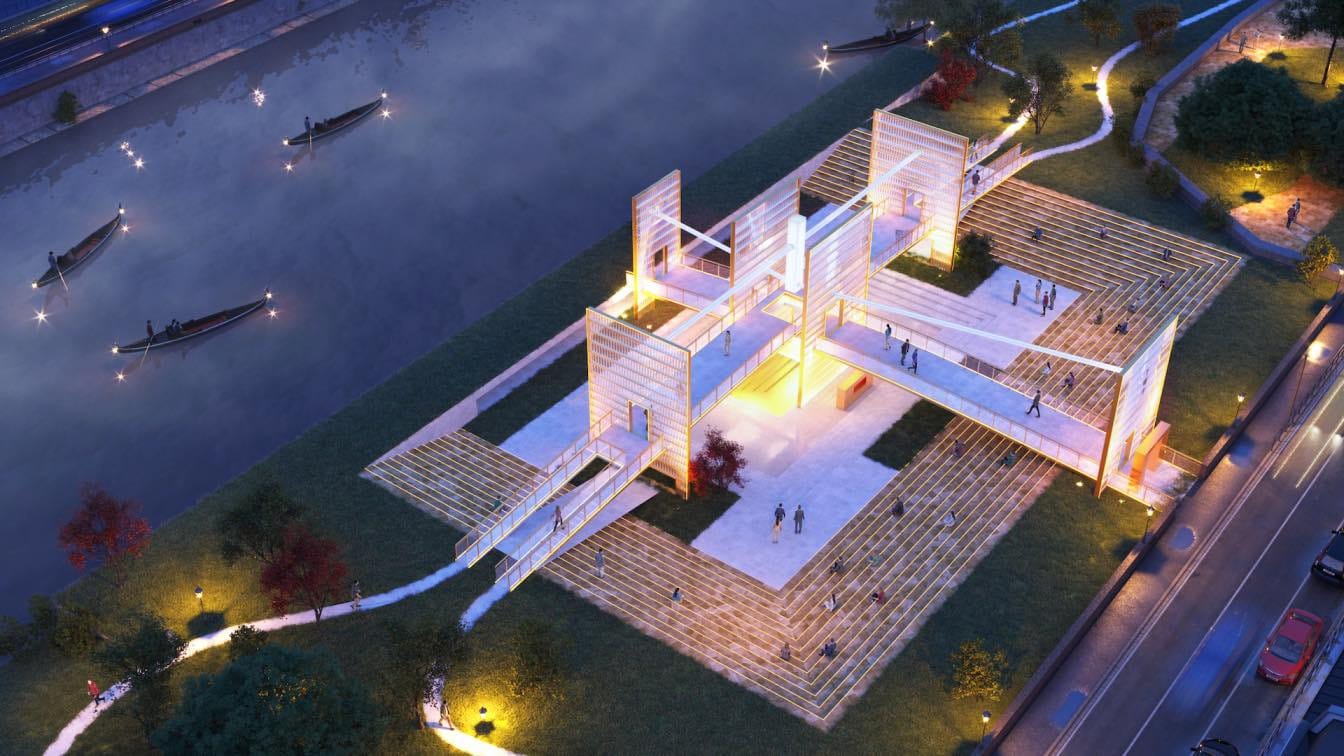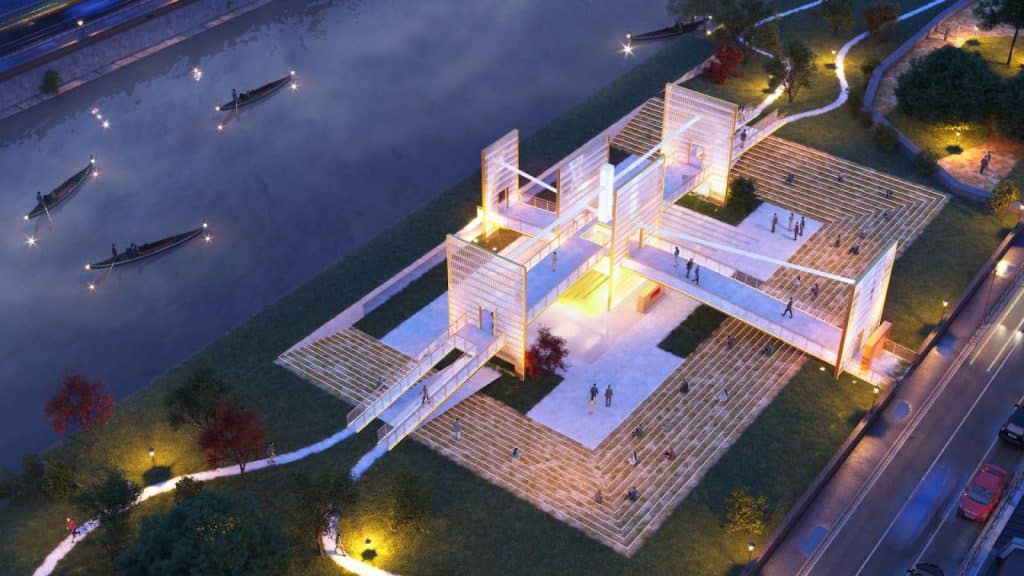 In the heart of Florence, a city renowned for its artistic heritage and spiritual significance, architectural innovation and divine reverence intertwine in the conceptual masterpiece known as the "Open Church." This awe-inspiring vision is the brainchild of the esteemed architectural firm, Moshe Katz Architect, led by the visionary architect himself, Moshe Katz. The Open Church is poised to become a beacon of spiritual contemplation, seamlessly blending tradition with modernity and inviting visitors to embark on a transformative journey through architecture.
The Open Church, situated on a sprawling 4000 m² site in Florence, Italy, transcends the boundaries of conventional religious architecture. With a built area of 2500 m², the project aims to provide a harmonious space for worship, meditation, and community engagement. Its distinct design philosophy focuses on creating an environment that fosters connection, both with the divine and with fellow seekers.
Under the guiding hand of principal architect Moshe Katz, the design team has meticulously crafted a concept that resonates with the spiritual and cultural significance of its location. The fusion of elements from the past and present, as well as a forward-looking approach, epitomizes the evolution of architectural thought while paying homage to the rich history of Florence.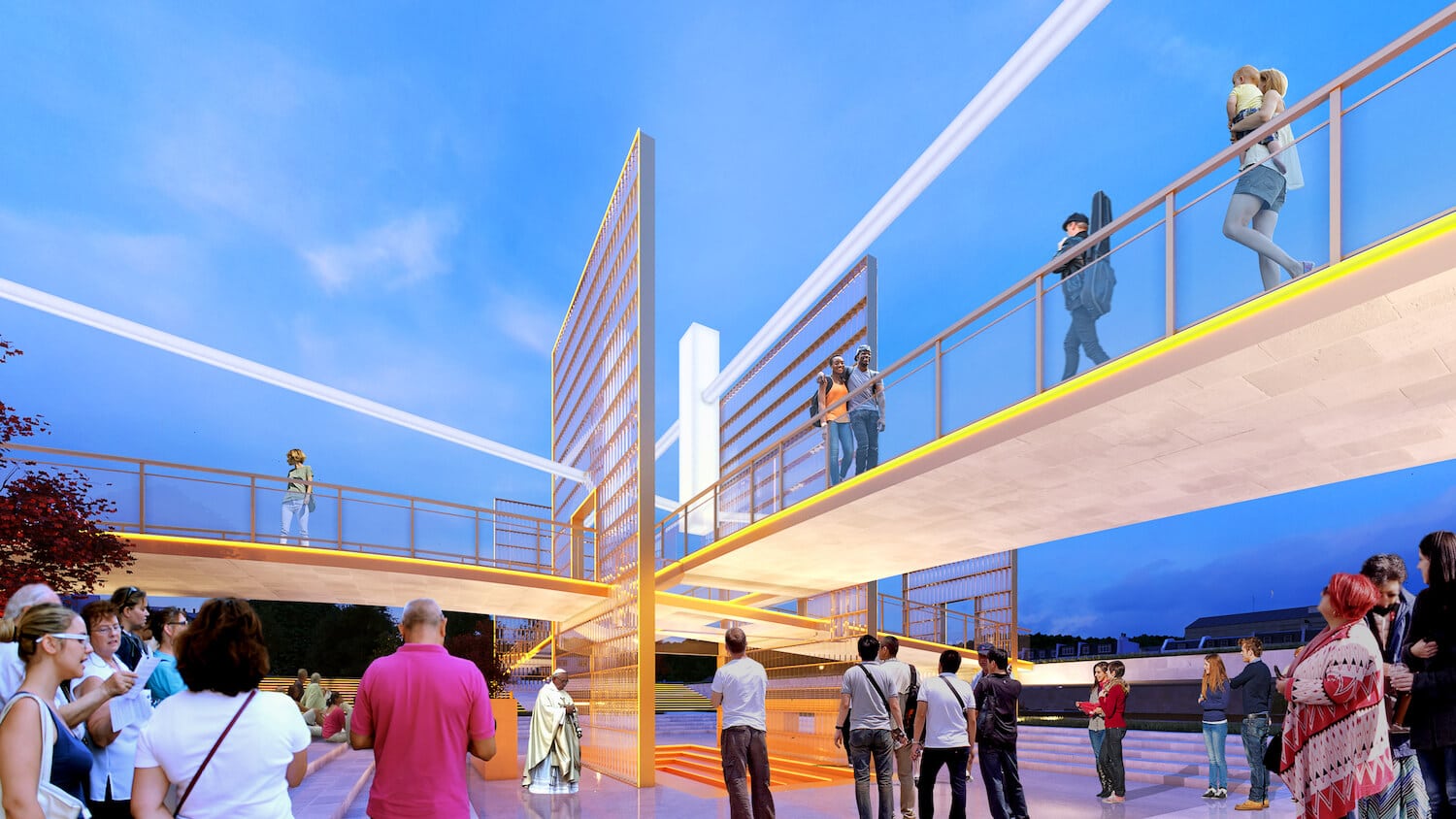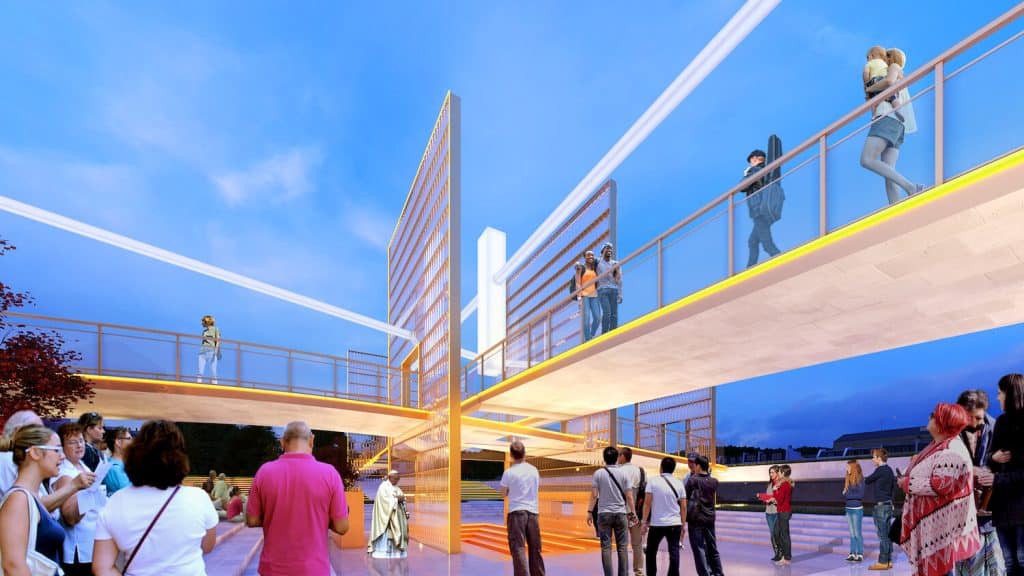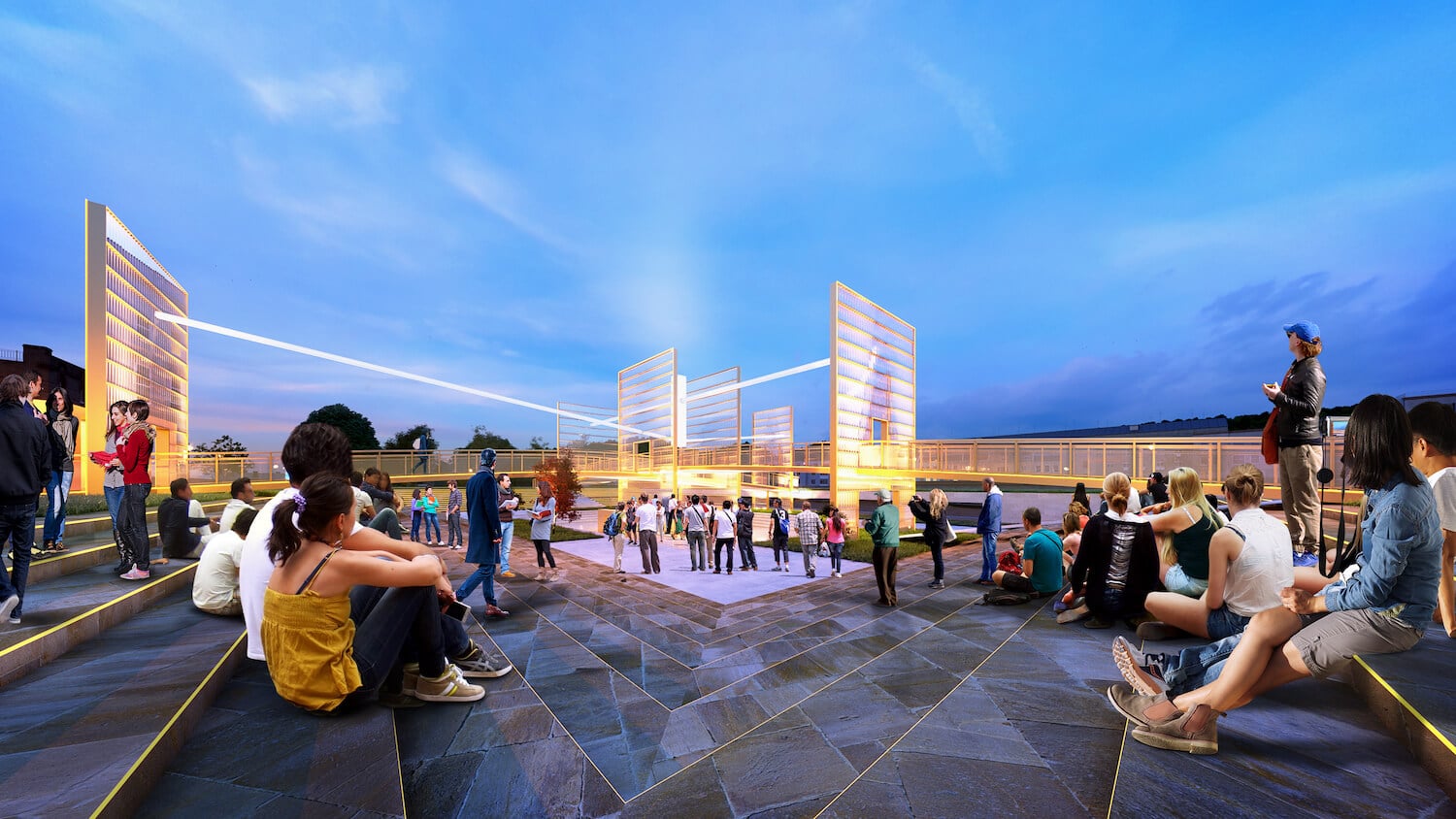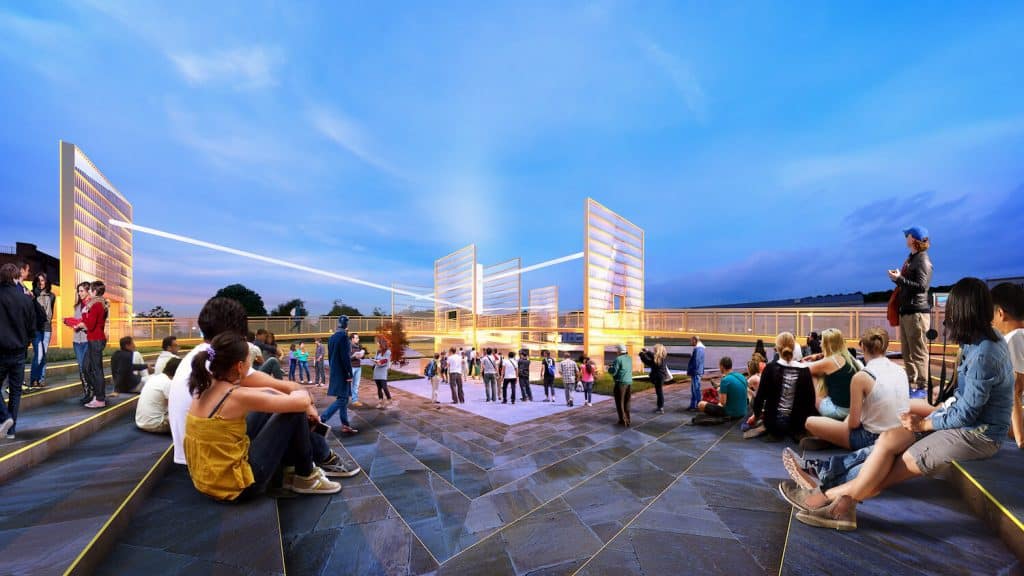 The architectural language of the Open Church draws inspiration from the city's historic structures while pushing the boundaries of conventional religious architecture. The fusion of intricate Gothic motifs with contemporary minimalism results in a visually striking yet spiritually evocative form. The soaring arches, a nod to Florence's iconic cathedrals, open up the interior space, creating a sense of openness and unity.
Utilizing cutting-edge tools such as AutoCAD, Rhinoceros 3D, and Autodesk 3ds Max, the design team has meticulously sculpted every facet of the Open Church. These tools have allowed them to visualize the interplay of light and shadow, the dance of materials, and the resonance of form with an unparalleled degree of precision.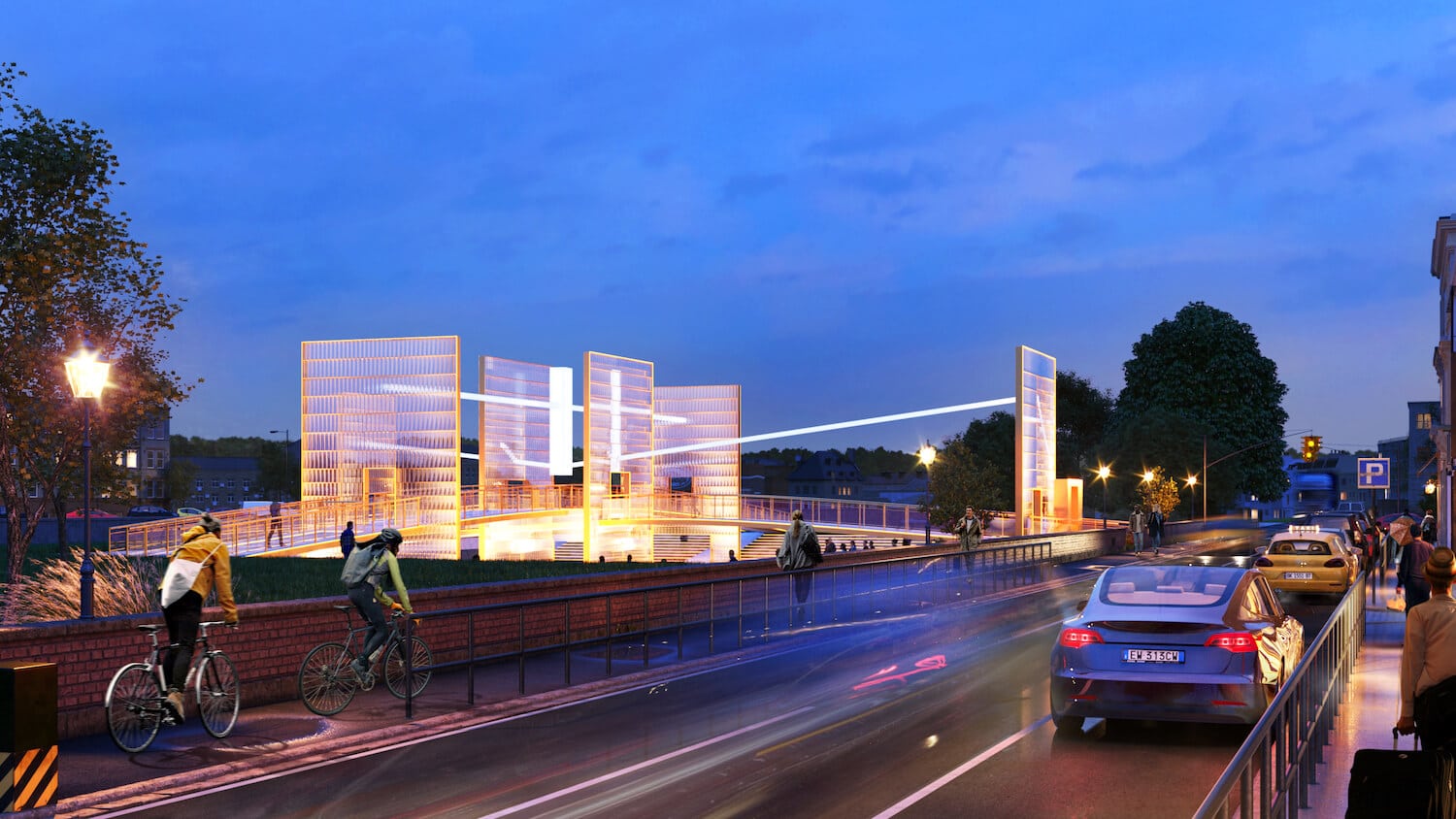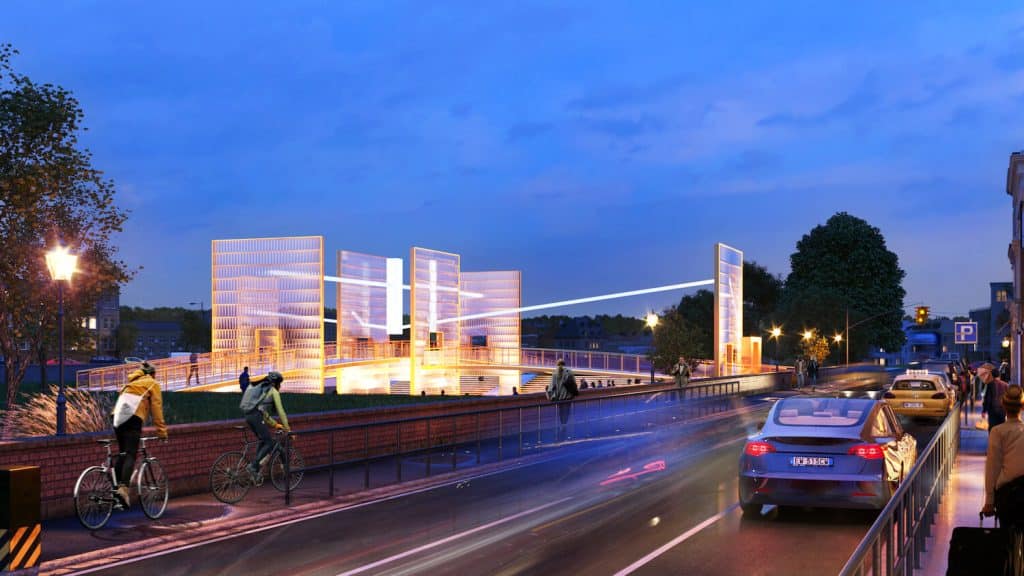 The Open Church transcends the limitations of time and tradition by redefining the role of a sacred space in the 21st century. While it stands as a tribute to the spiritual foundations that have shaped Florence's history, it also embraces modernity's penchant for inclusivity and adaptability. The design offers flexibility in accommodating various forms of worship and community events, ensuring that the church remains a vibrant hub for diverse congregations.
The visualization of the Open Church, undertaken by Moshe Katz Architect, provides an intricate preview of the design's emotive power. The interplay of light filtering through the grand arches, the play of colors on the austere surfaces, and the contemplative ambiance captured in the renderings hint at the transformative experience that awaits visitors.