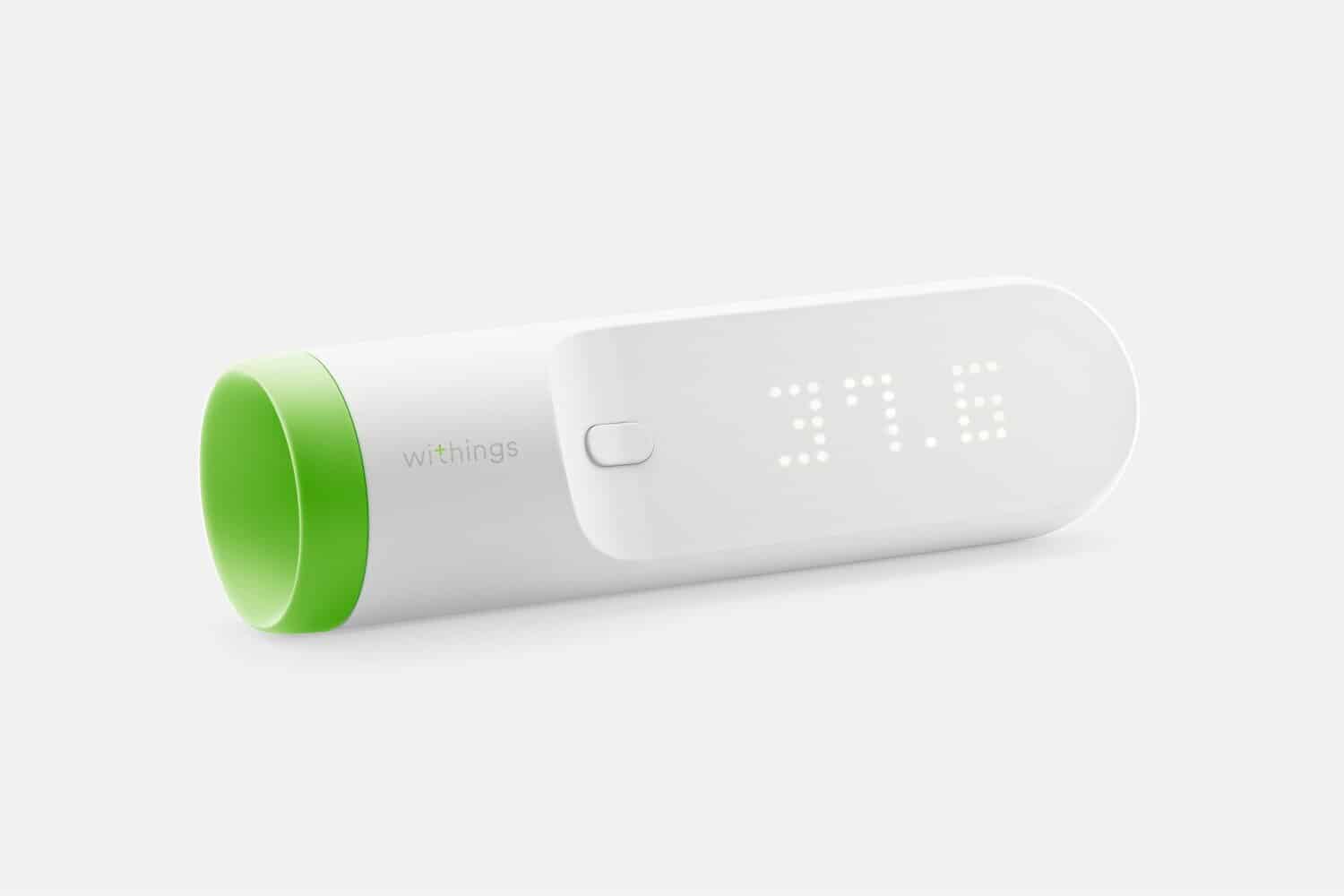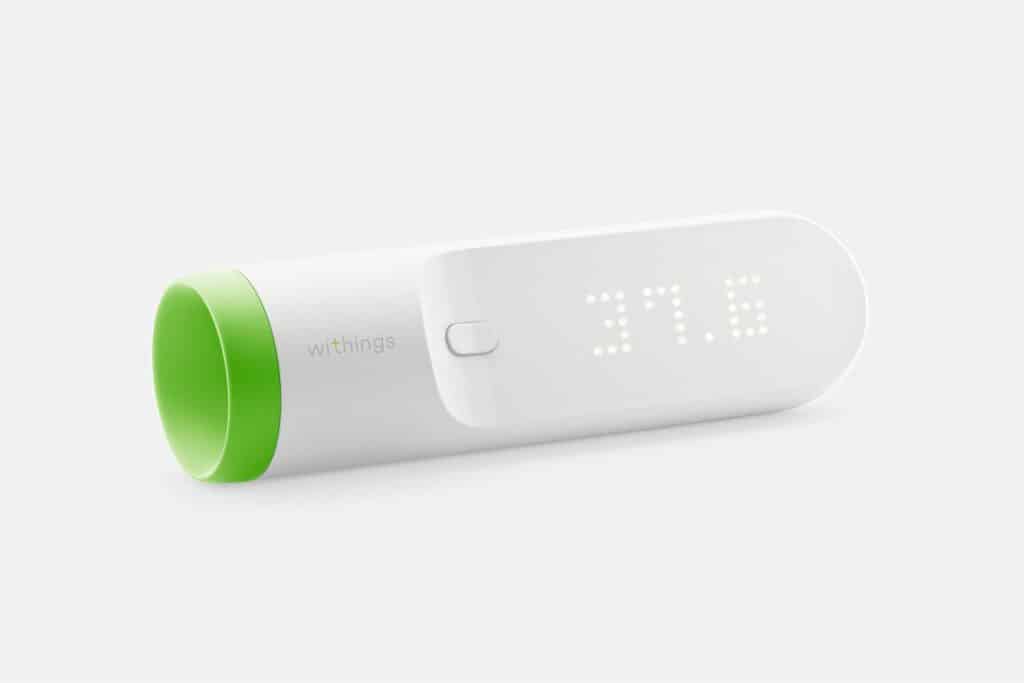 As part of our long-term collaboration with Withings, the Thermo thermometer was developed jointly with the Paris-based R&D teams.
This ultra-fast, contactless and accurate thermometer features innovative technology and a dedicated application developed in collaboration with Boston Hospital. It is certified by the European and American health organizations and can therefore be used in hospitals. The goal of this project was to develop a temporal thermometer mainly for young children and their parents: Be simple and reliable, instantly usable, in low light conditions. Restore a soft and non-anxiogenic relationship when taking measurements.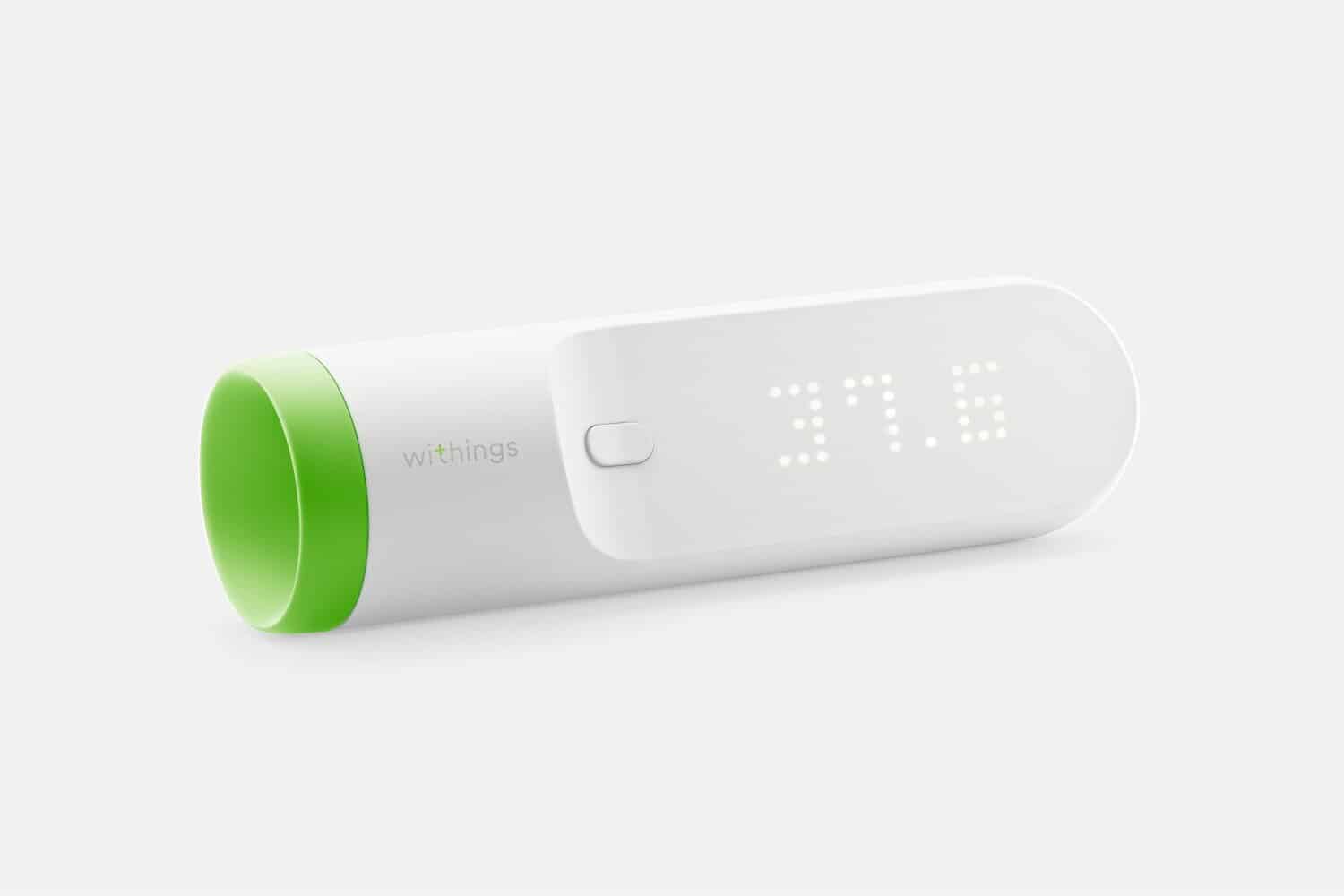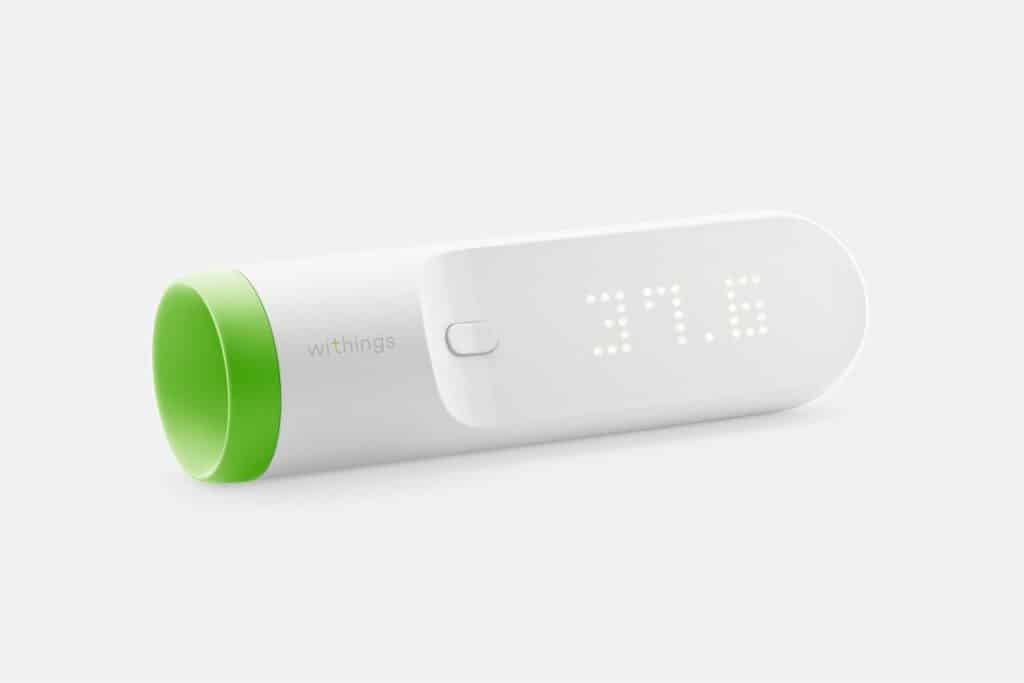 We have opted for a vertical architecture by stacking the different technical elements (infrared sensor, electronics and batteries) to offer a soft and rounded base on the skin side and a refined gripping area integrating the HMi. This allows a simple and obvious gesture, both for taking measurements on oneself or on one's child. The apparent simplicity of this product, with its monolithic body and single button, is the result of many months of development. We wanted to remove any unnecessary roughness on the walls of the thermometer and develop a unibody object. This ensures maximum hygiene and conveys its simplicity of use. The battery door is magnetized for a more intuitive use.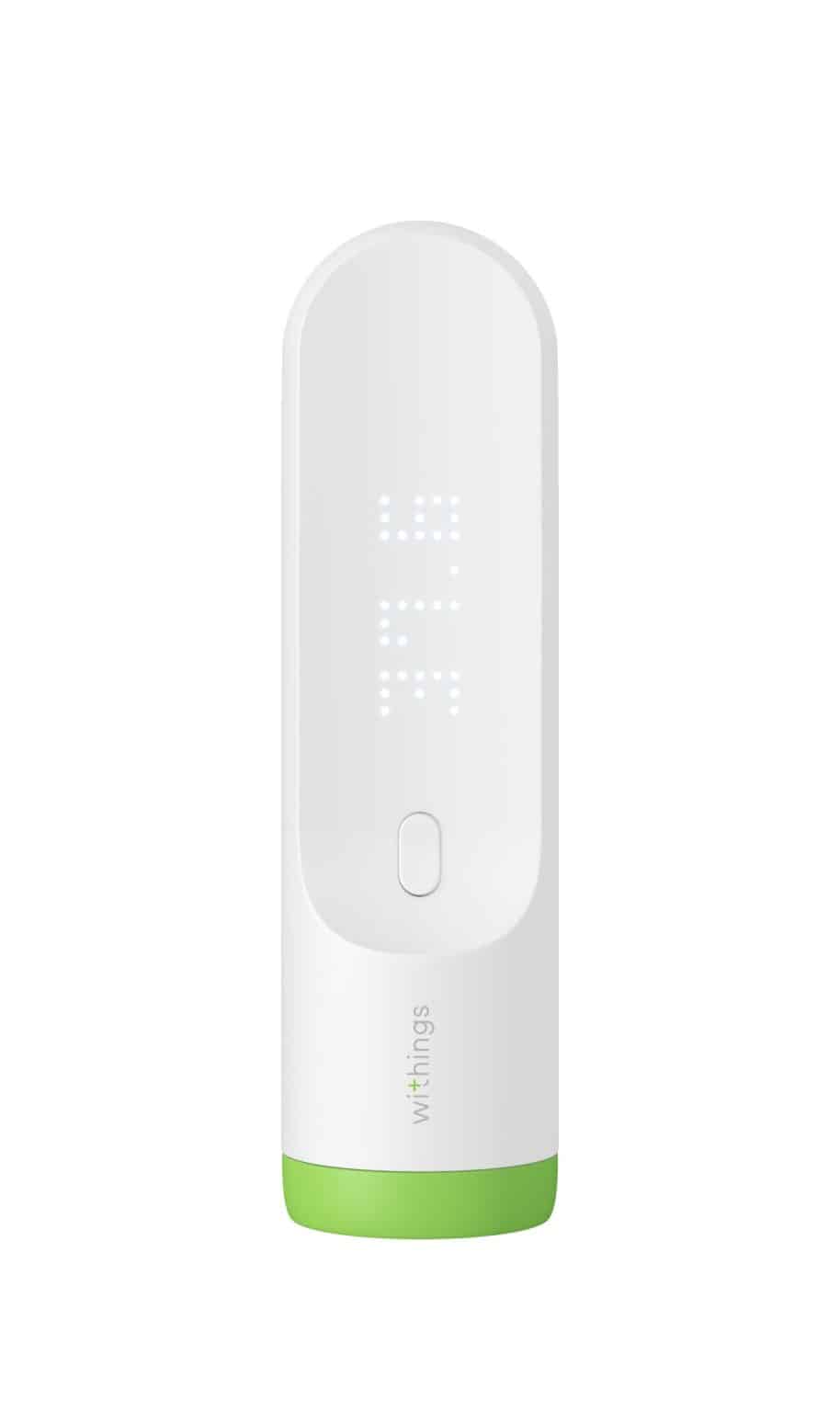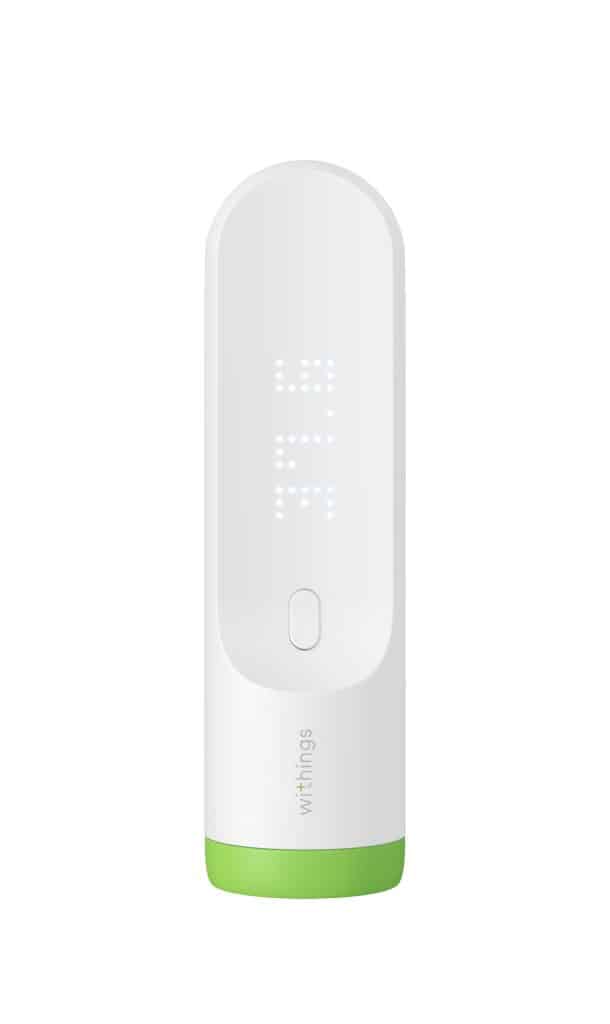 We wanted to communicate the image of a soft, transparent and non-imposed technology. This screen, which only appears according to needs, is a good illustration of this. We have chosen to use a led matrix and have developed the HMI in parallel to offer an obvious and fluid navigation with one button and a touch zone. During the measurement, a soft "breathing" appears on the screen to illustrate Thermo's intelligence in progress. Thermo's design was awarded a Red dot best of the best and is one of the accessories available in the Apple store.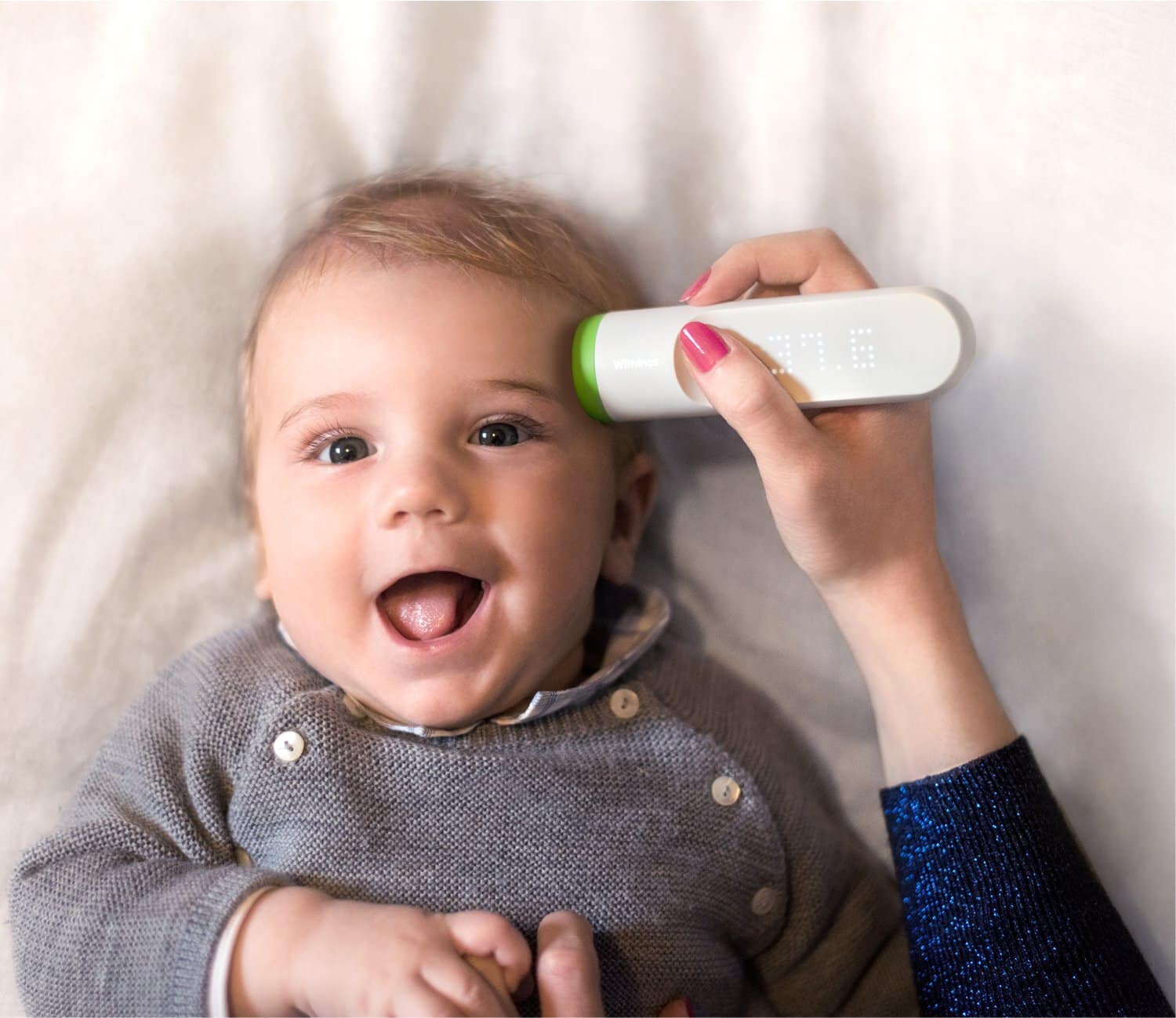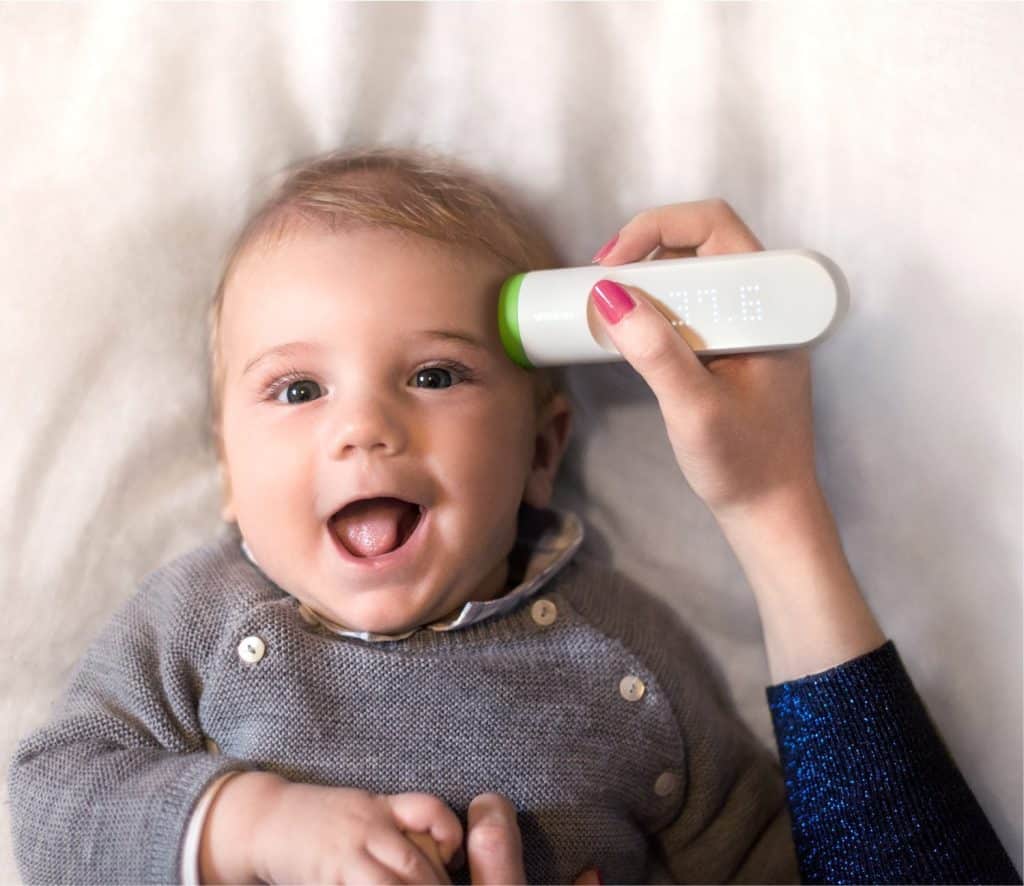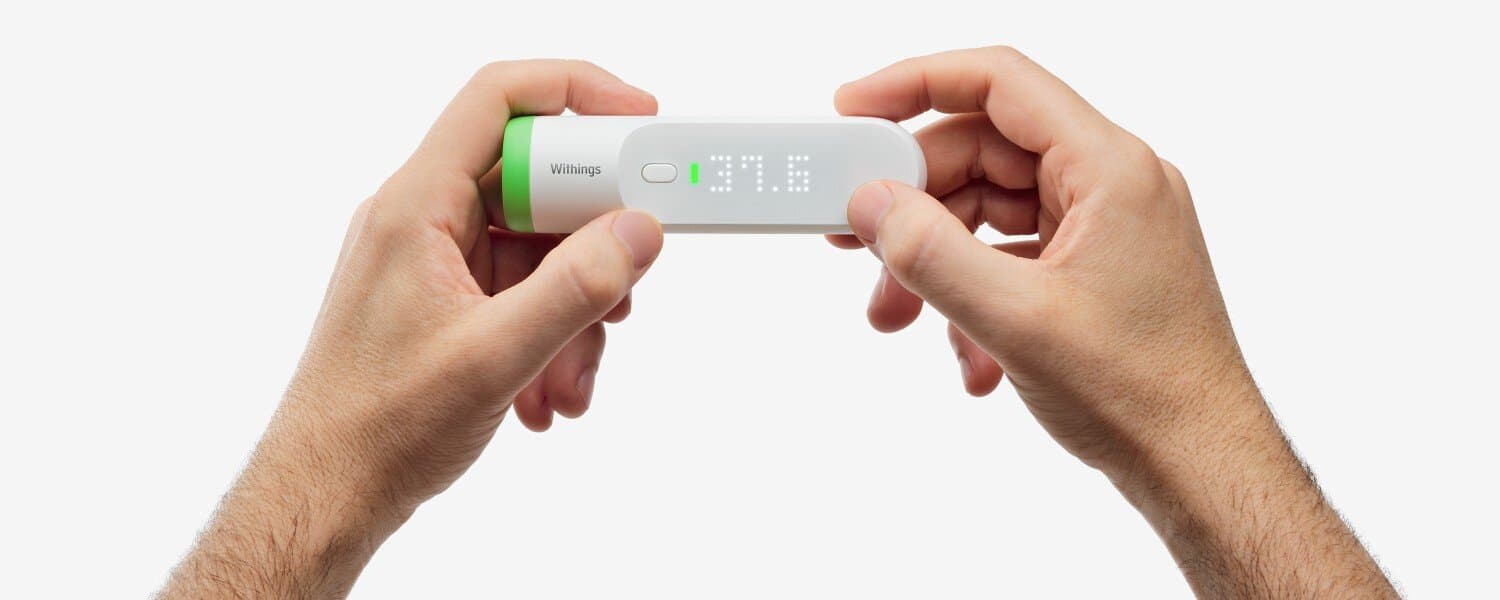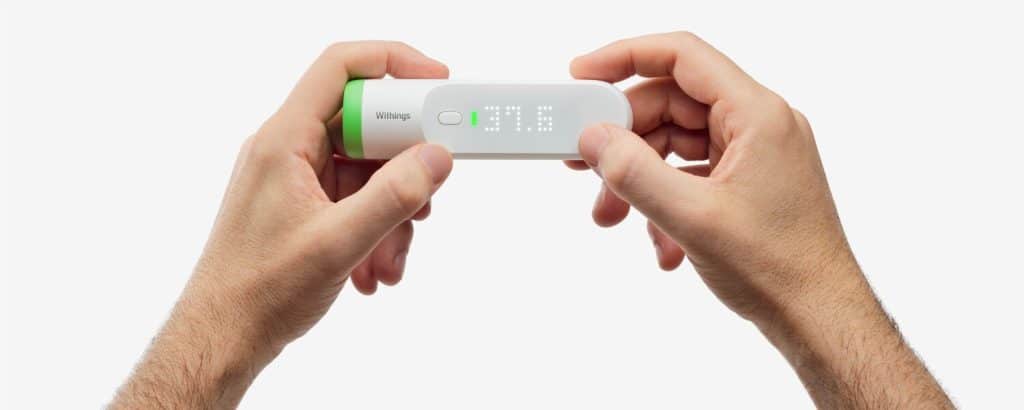 INFORMATION
All images with courtesy of elium