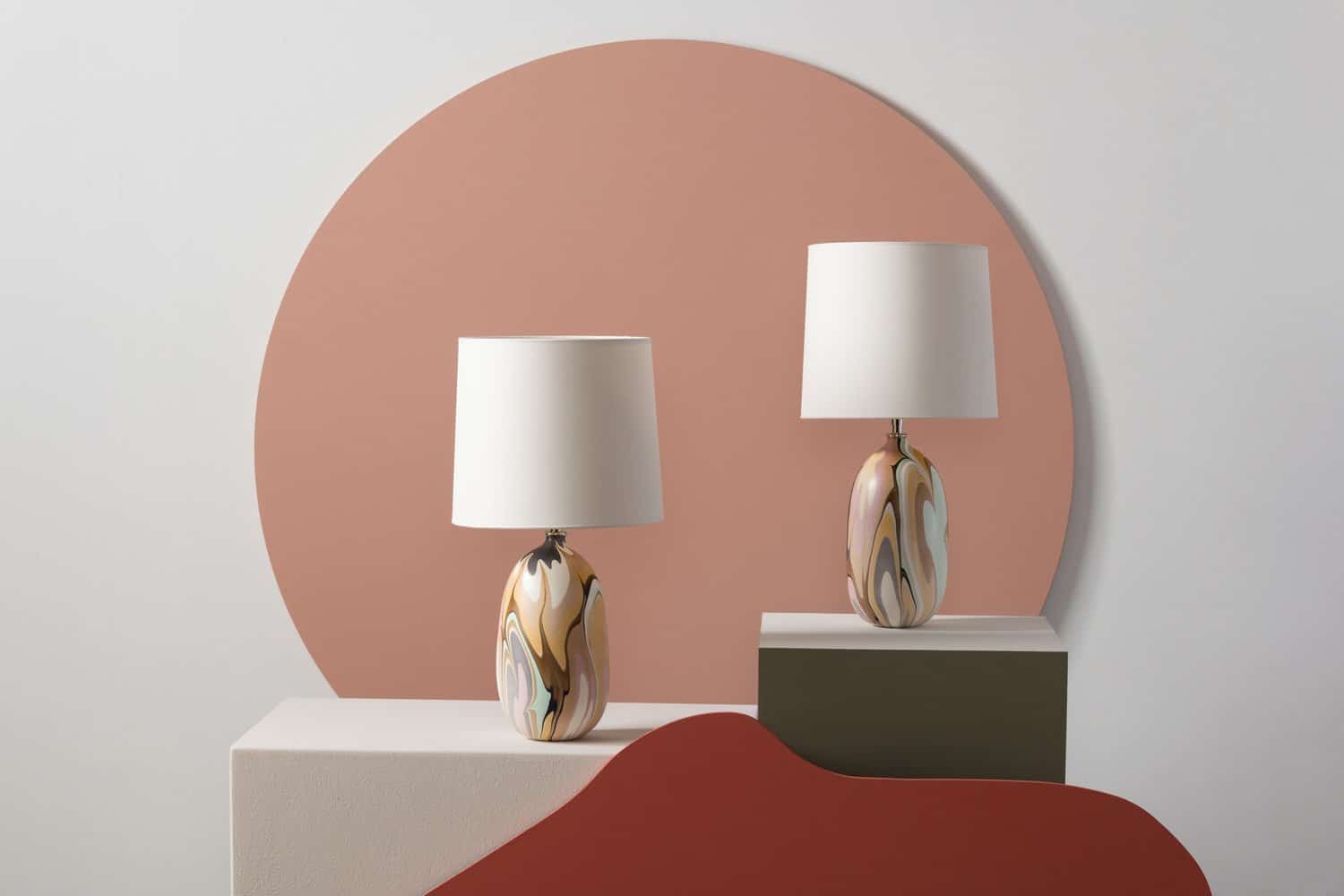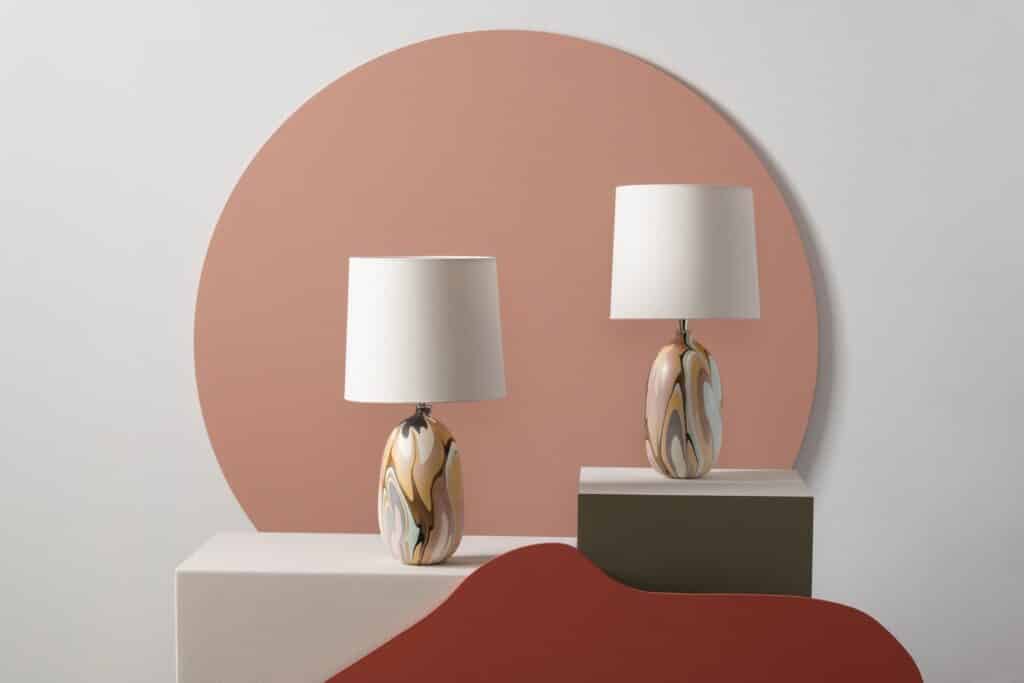 Elyse Graham Studio: Our Flora Collection is inspired by the colorful blossoms we look forward to every Spring and Summer. Their rainbow hues informed the palette for each piece. Much like a floral bouquet, the pattern of blossoms is unique to each lamp base.
Each lamp base is hand-cast with hydrocal plaster inside of a unique balloon shape. The interior of each piece is poured with layers of resin, impregnating the plaster with added strength and hardness. We have developed a unique process for pigmenting the exterior of the bases that is based on the technique used for marbling paper. Each lamp base is sealed with a UV-resistant acrylic coating.
Our shades are made by hand using heavyweight cotton rag paper and attached to a nickel-plated swivel fixture with a turn switch. An in-line dimmer switch on the cord provides adjustable light settings. Due to the nature of the UV-sensitive materials in our lamp bases, we recommend using LED lightbulbs exclusively.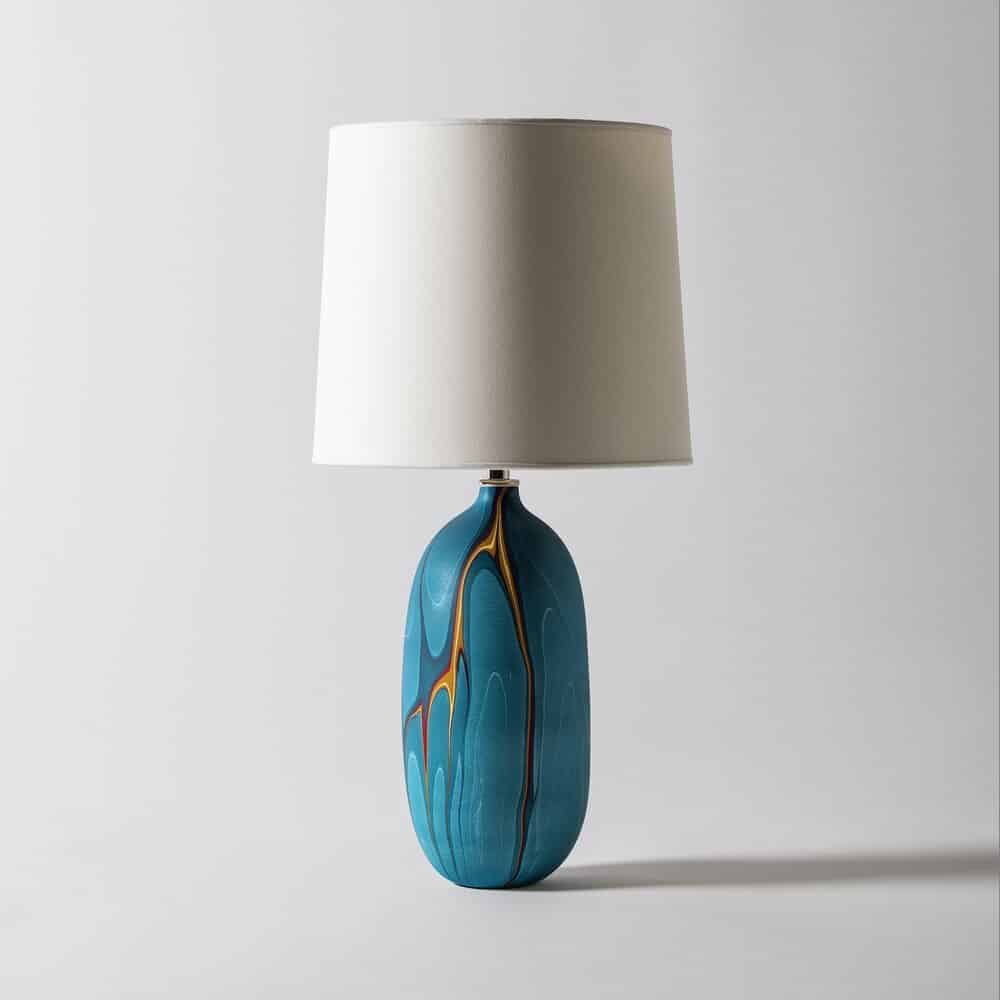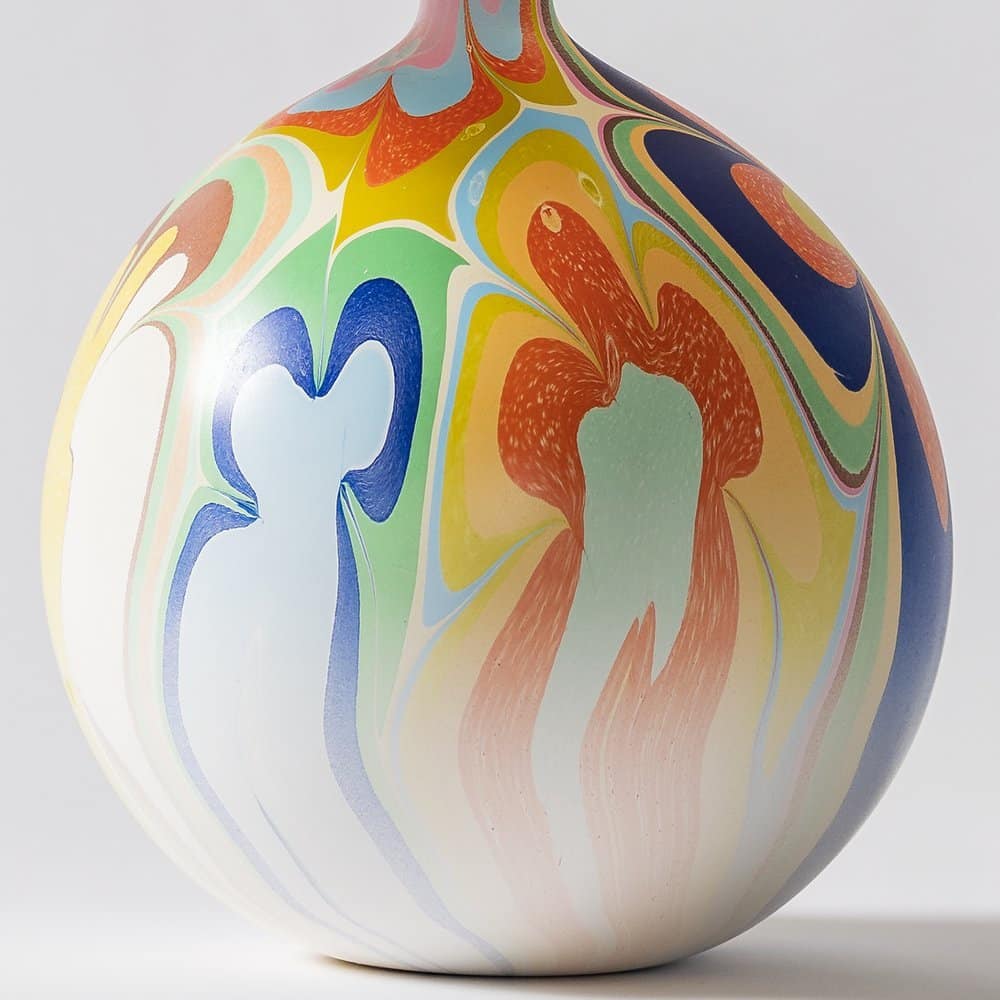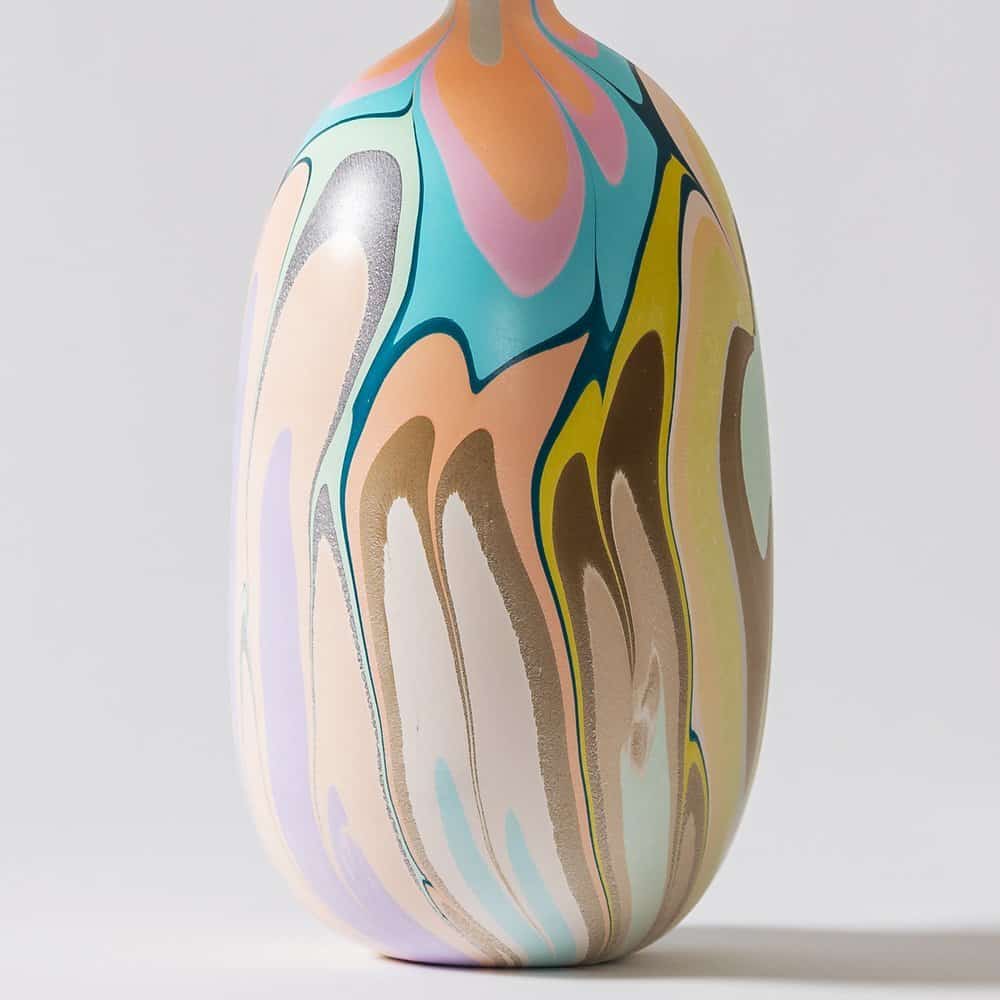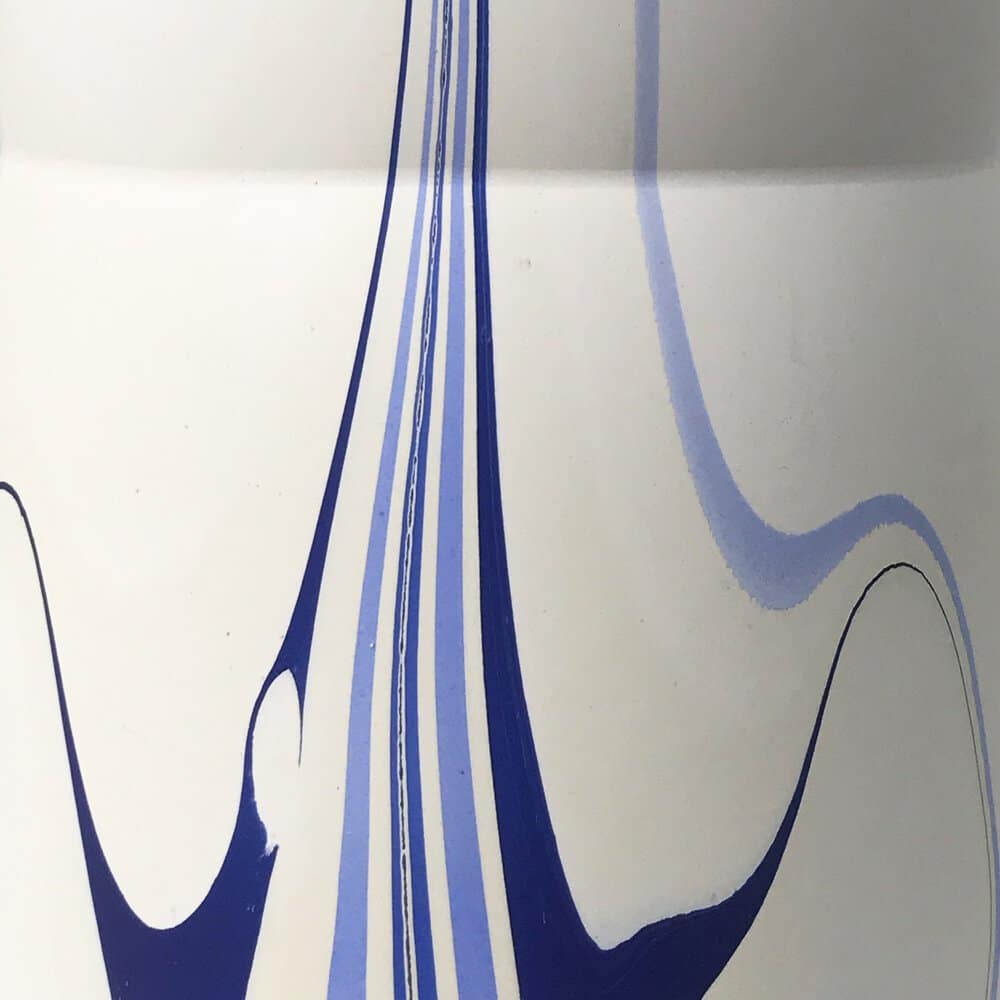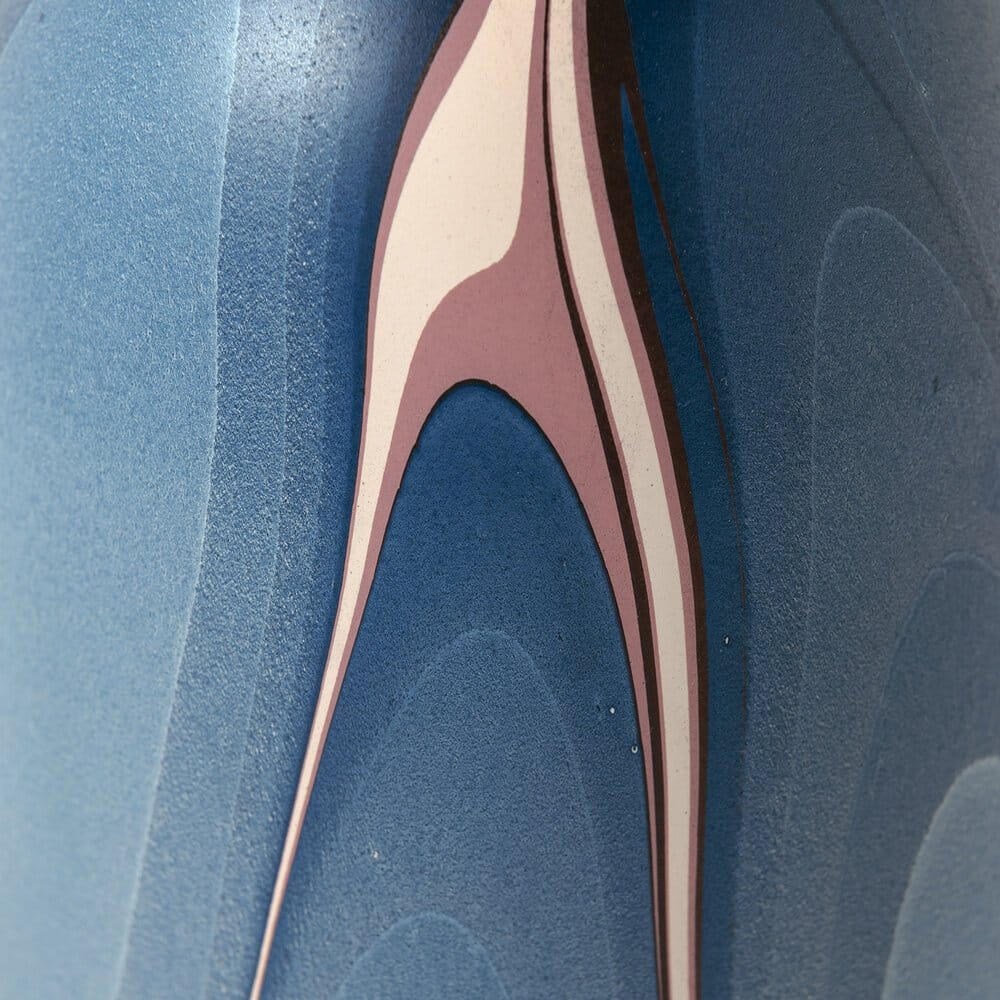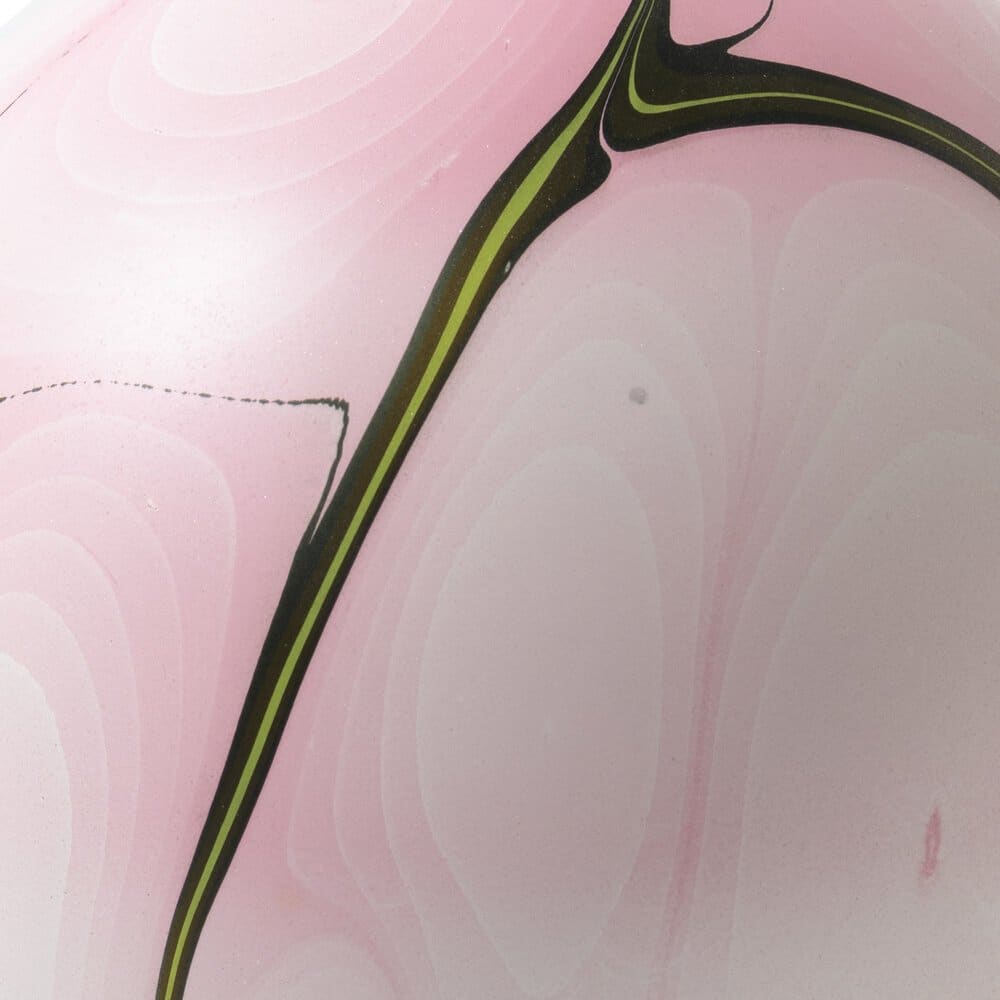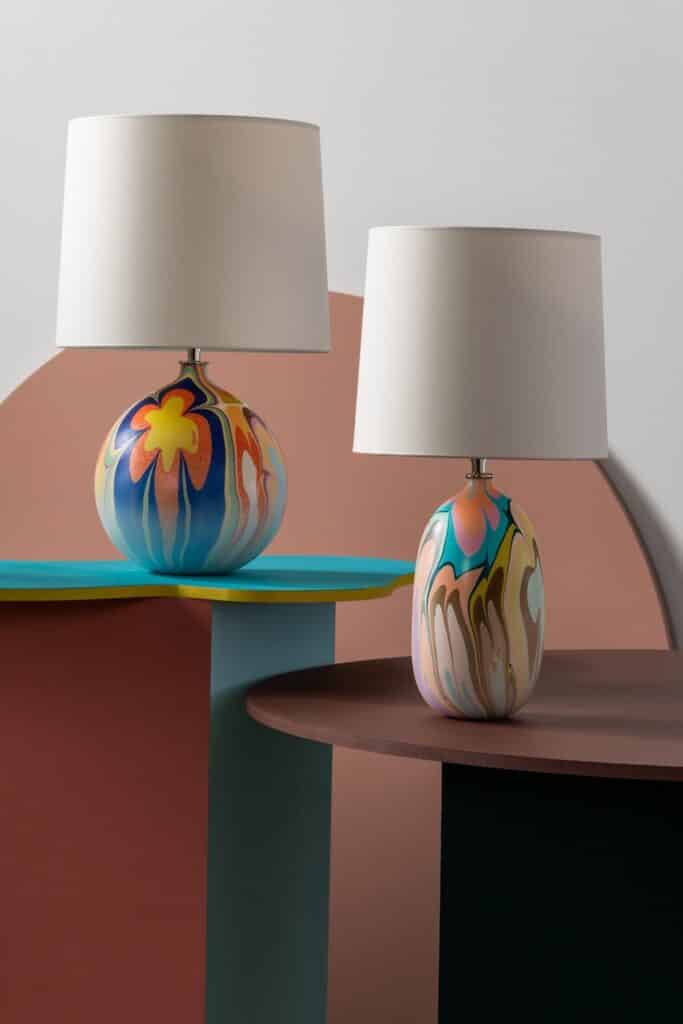 INFORMATION
Images with courtesy of Elyse Graham Studio