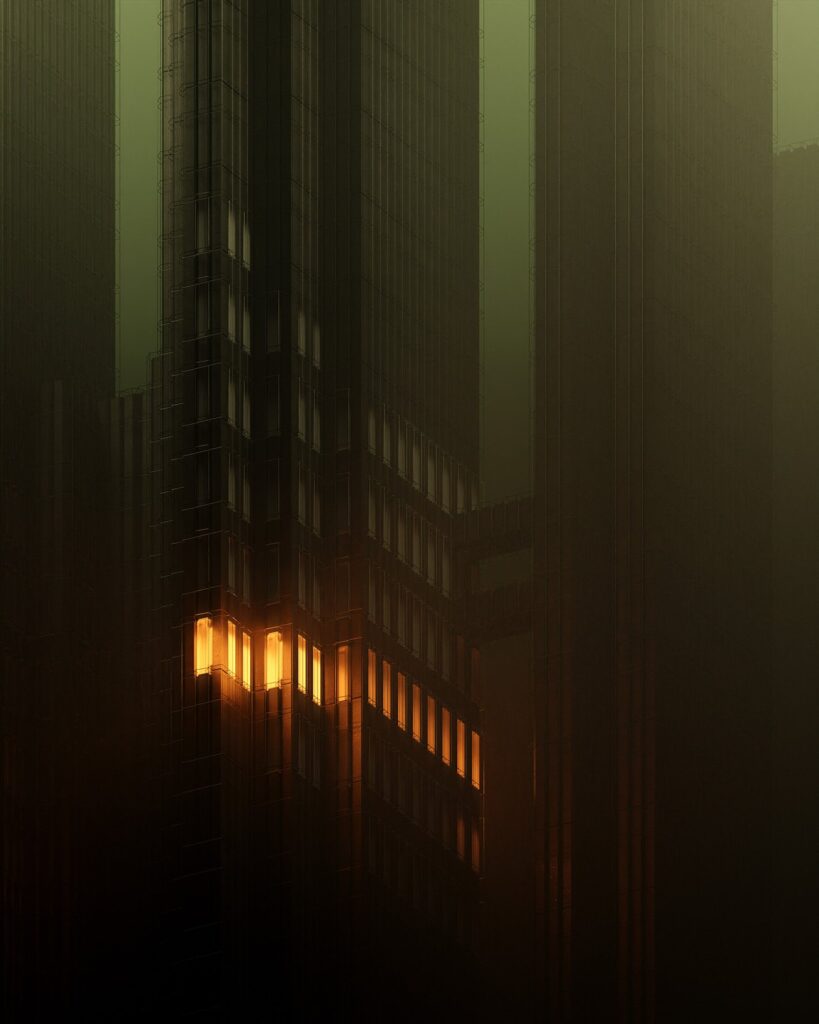 PLEASE INTRODUCE YOURSELF
I'm Tomasz Bolek, a 3d artist and short films director from Łódź, Poland. I work in the game and film industry and in my spare time I externalize my architectural visions of non-existent buildings.
HOW WOULD YOU BEST DESCRIBE YOUR STYLE?
I think enigmatic and hypnagogic are interesting words that can describe my style. I always try to make my works saturated with an atmosphere of mystery. I am looking for a certain reflection in them for the feeling of being lost and isolated, and finding beauty and a sense of spirituality in the darkness.
HOW DID YOU GET INTO ART?
My interest in art started very early in my life. I have loved to paint and draw since I can remember. In creating, I found a tempting inner peace and a sense of discovering something new. Since I create in 3d, this feeling also accompanies me.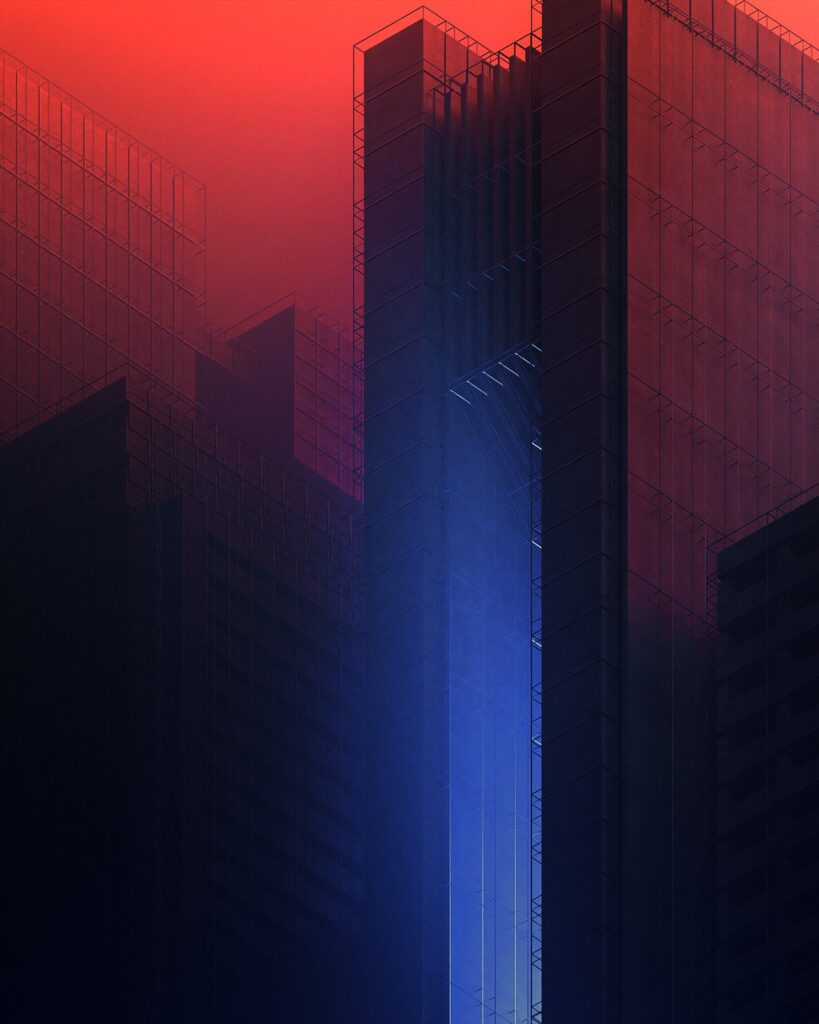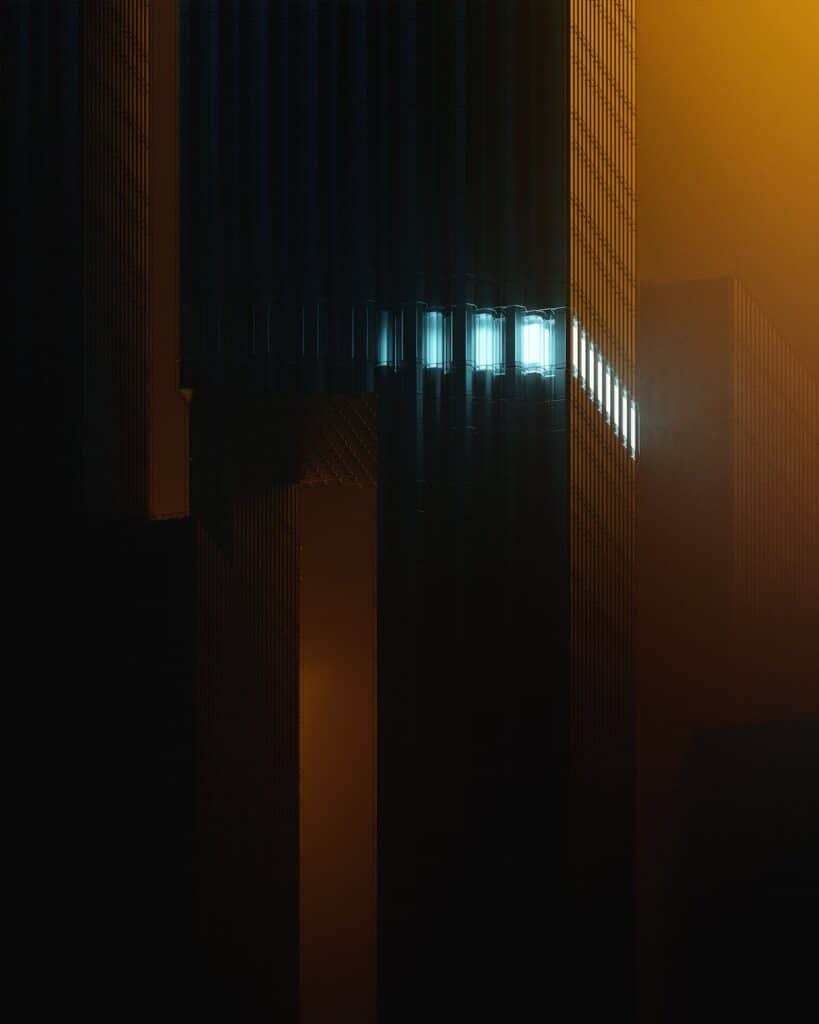 WHO OR WHAT ARE SOME OF YOUR MAJOR INFLUENCES?
Architecture in general, definitely. I discovered my passion for architecture and urban structures quite late, but they influenced my art and films immensely. The things that have a direct impact on my work are: the brutalist architecture of the second half of the 20th century and the work of Hugh Ferriss, especially his book "The Metropolis of Tomorrow".
CAN YOU TELL US ABOUT YOUR WORKING PROCESS?
When I'm creating my artworks from a series of modular structures, I try to take care of the right inspiration, it can be a color, a specific building or an interesting composition. I start each project by experimenting with a spatial form and verifying various compositions. At each stage, I often return to modifying the geometry so that it maximizes the possibilities of the proportions of the artwork. Then I look at different color variants and experiment with the fog settings. I am always looking for the right atmosphere for each project.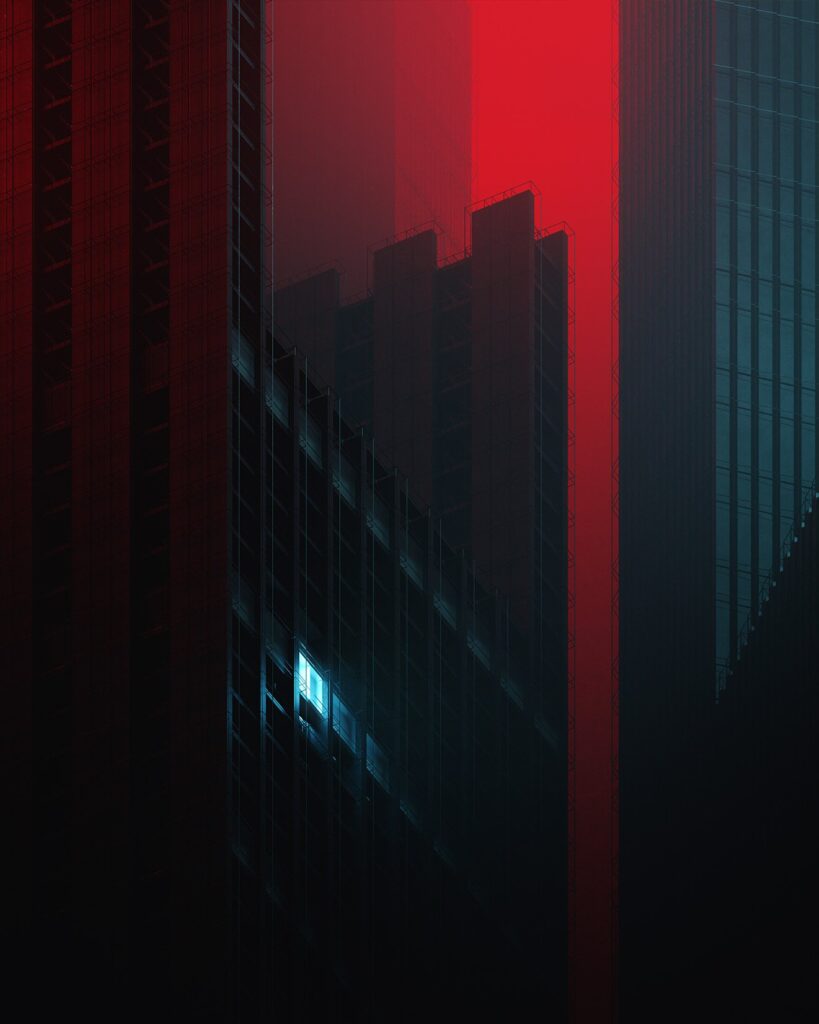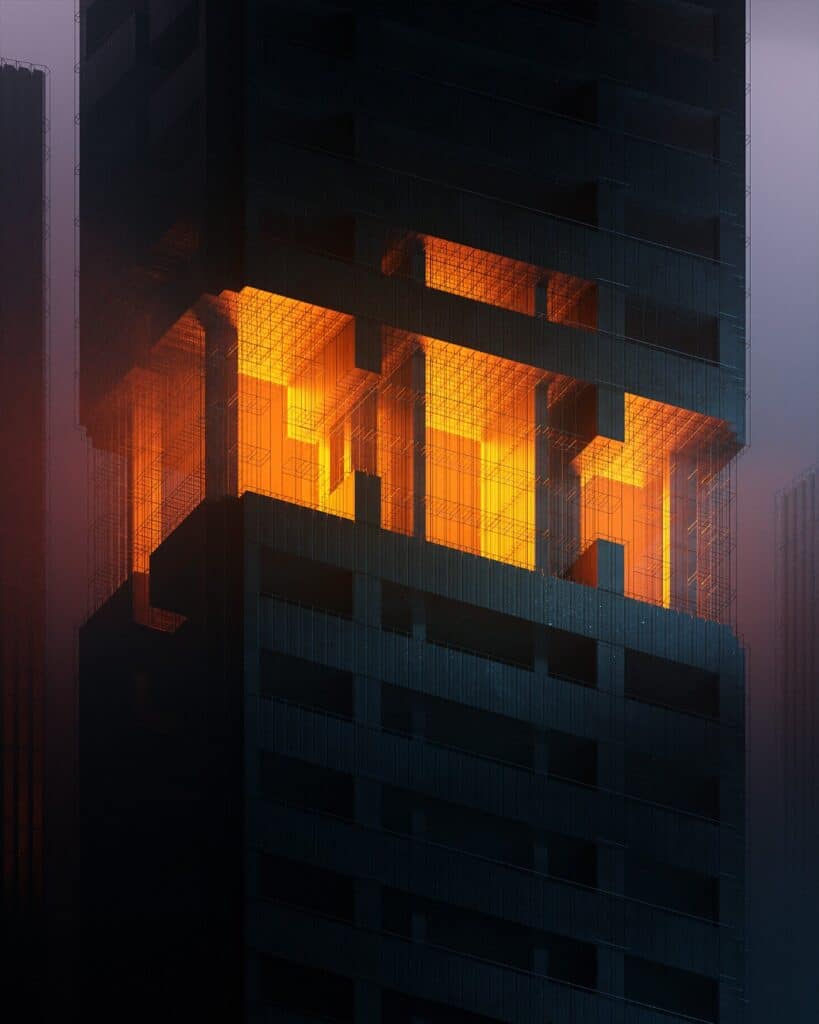 WHAT MOTIVATES YOU TO CREATE?
In my case it is an inner need to discover and develop artistically. Creating things gives me great pleasure, which is why it is an integral part of my life. Additionally, sharing it with others and receiving their reactions and comments is also a big motivation.
WHAT IS YOUR STUDIO LIKE?
It is a small space filled with books and all kinds of equipment. I try to keep the amount of unnecessary things to a minimum. One monitor and several open books is my best setup.
WHAT ARE YOU CURRENTLY WORKING ON?
I am working on some unannounced projects and continuing my new collection of modular structure series. I am also preparing some new tutorials and other resources for my community.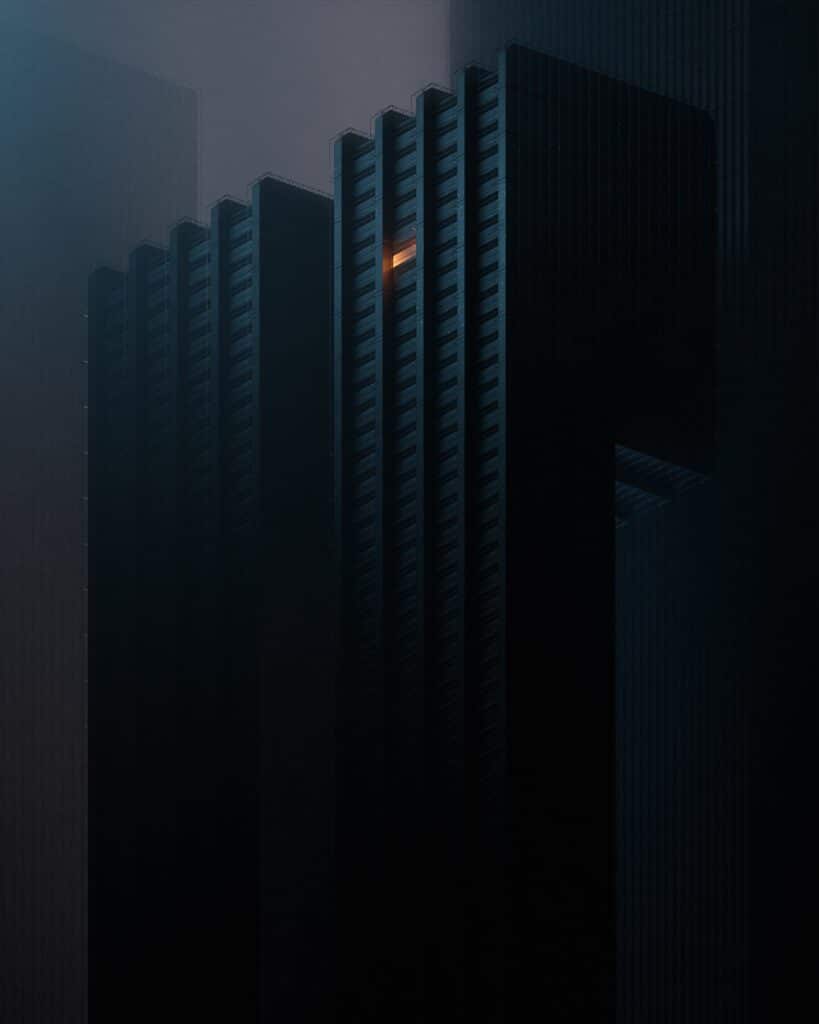 INFORMATION
Images with courtesy of Tomasz Bolek