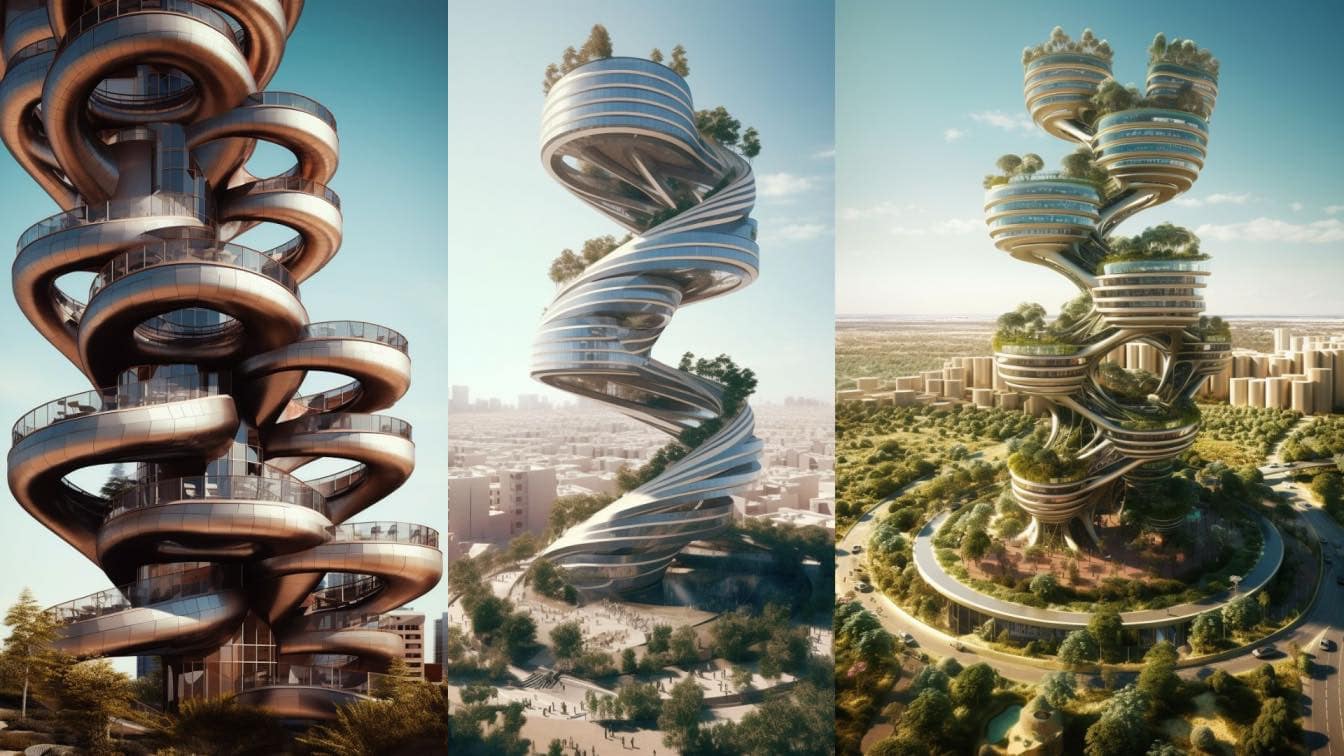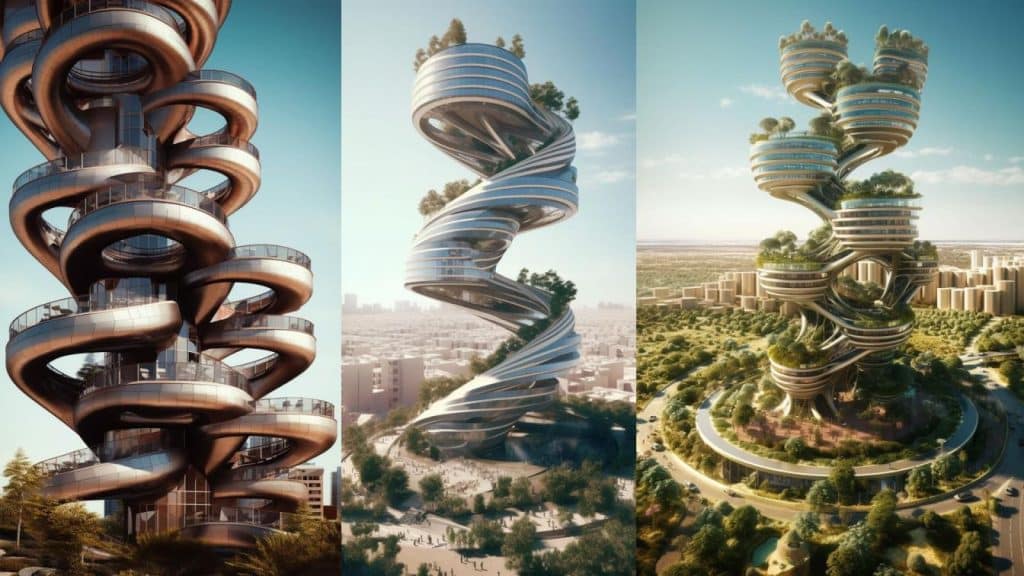 Hassan Ragab: Embark on a visionary journey through the dunes of time, where the tranquil desert expanse is transformed by the mesmerizing presence of ethereal vertical cities. Within this harmonious union of human creativity and artificial intelligence, the world of architecture transcends conventional boundaries to become an immersive art form.
With AI as an unwavering muse, inspiration flows freely, fusing disparate elements into an urban masterpiece that defies imagination. The enchanting allure of ancient ziggurats, the gracefulness of modernist skyscrapers, and the sustainable elegance of green architecture converge, breathing life into a surreal vision of vertical cities amidst the desert's embrace.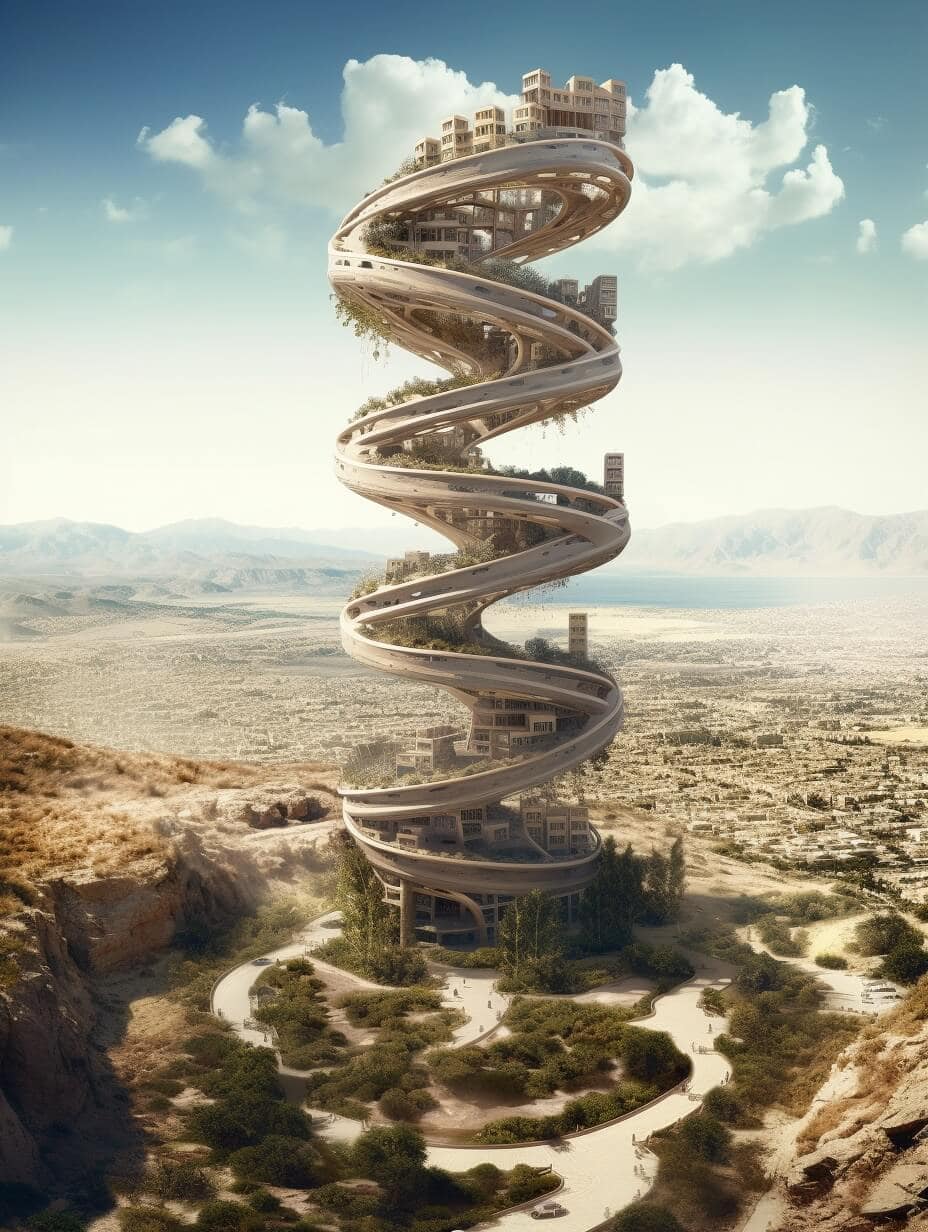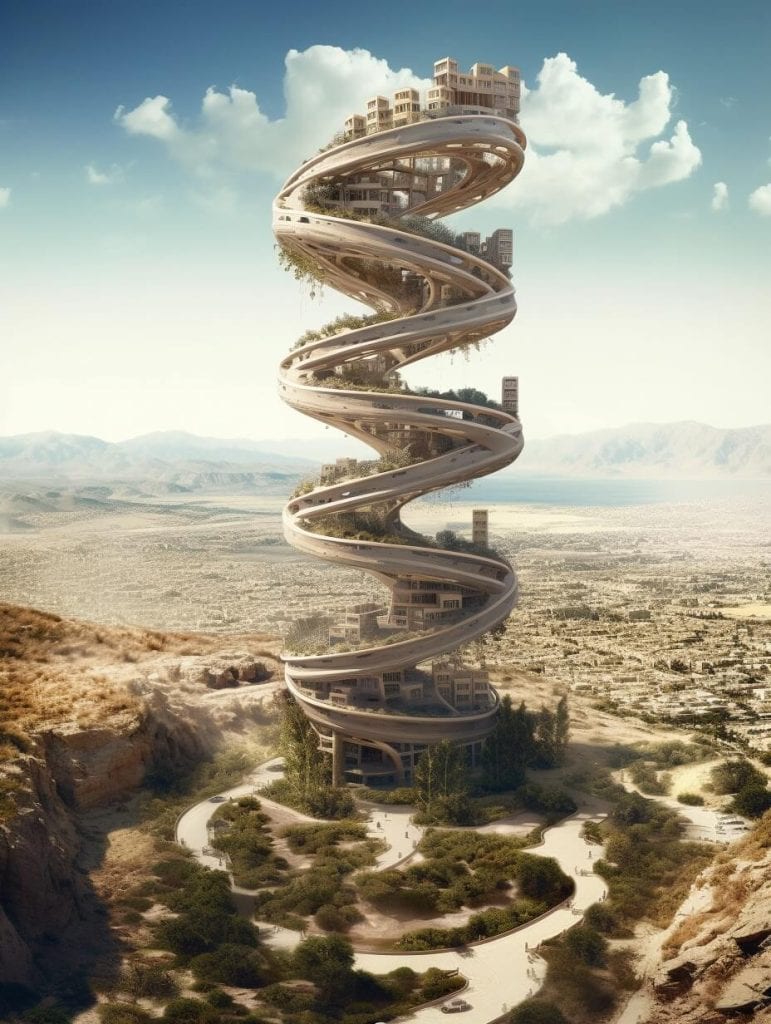 This unconventional endeavor places emphasis on the fluidity and aesthetic splendor of urban structures. Far beyond mere functional designs, these vertical cities rise as majestic sculptures, where sleek glass and steel interact in a passionate dance with the desert winds and radiant sunlight.
The cityscape evolves into an expansive canvas, with AI serving as the guiding hand, blending sustainability, technological innovation, and artistic expression into a tapestry of urban ingenuity.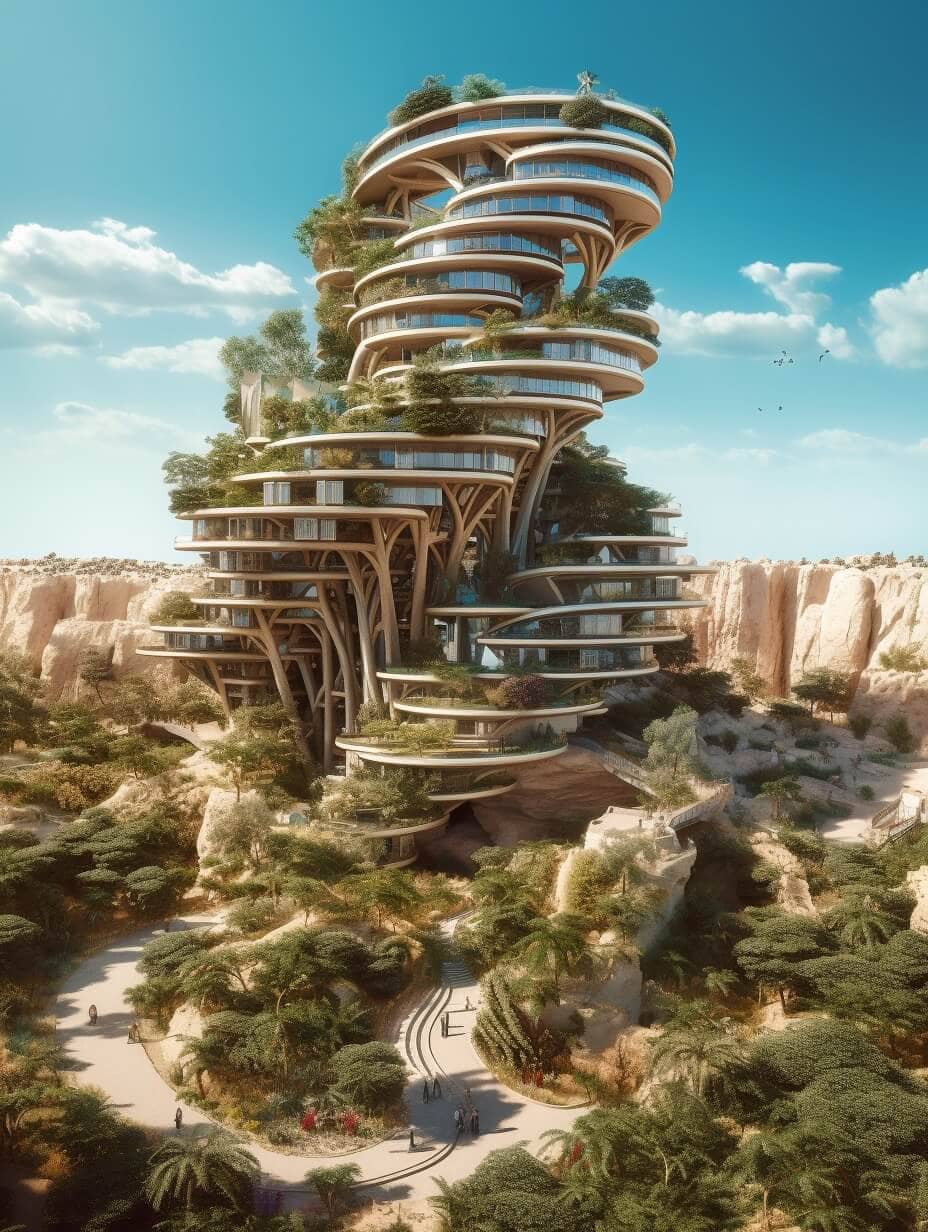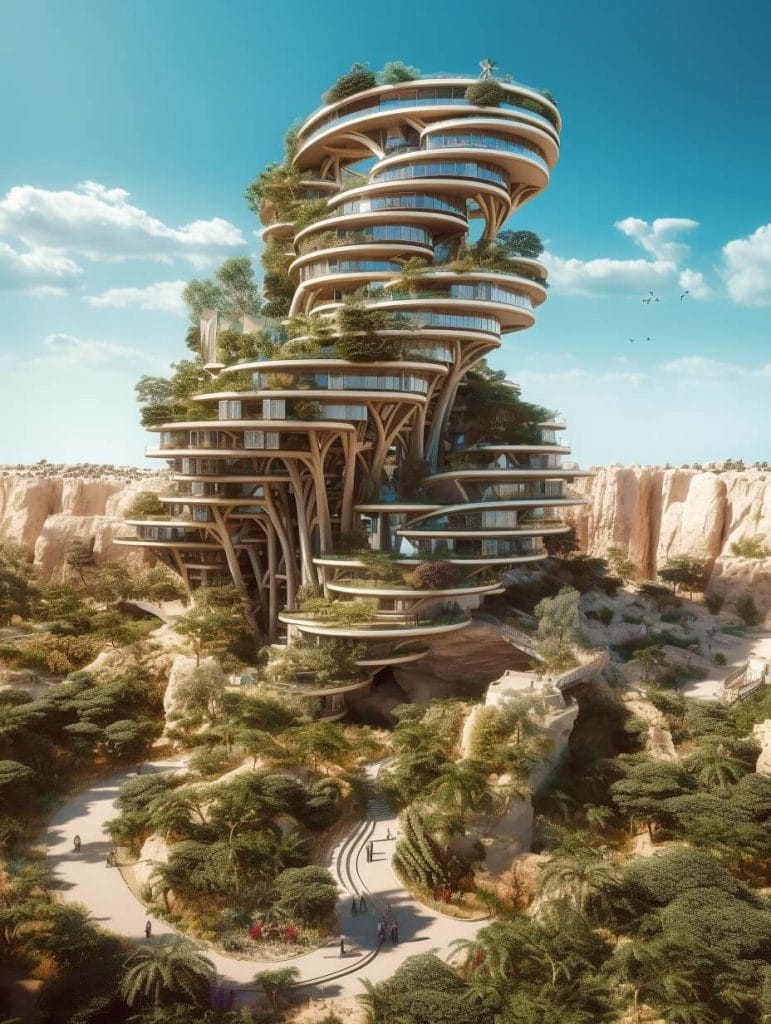 Within these soaring sculptures, AI weaves elements of desert life into the fabric of urban living, forging a symbiotic bond between the city and its arid surroundings. Sun-kissed towers harness the desert's scorching heat, transforming it into clean, renewable energy. Lush green interiors flourish, nurtured by advanced water-recycling systems, harmonizing life amidst the stark contrasts of the environment.
This artistic exploration reveals more than a mere glimpse into the future of cities. It becomes a testament to the seamless integration of human ingenuity and the natural world, an ode to sustainability, and a testament to the boundless potential of our imagination when augmented by AI.
The vertical city in the desert emerges as a profound symbol, celebrating the inspiring companionship of AI as it paints vibrant visions of tomorrow upon the limitless canvas of our collective minds.