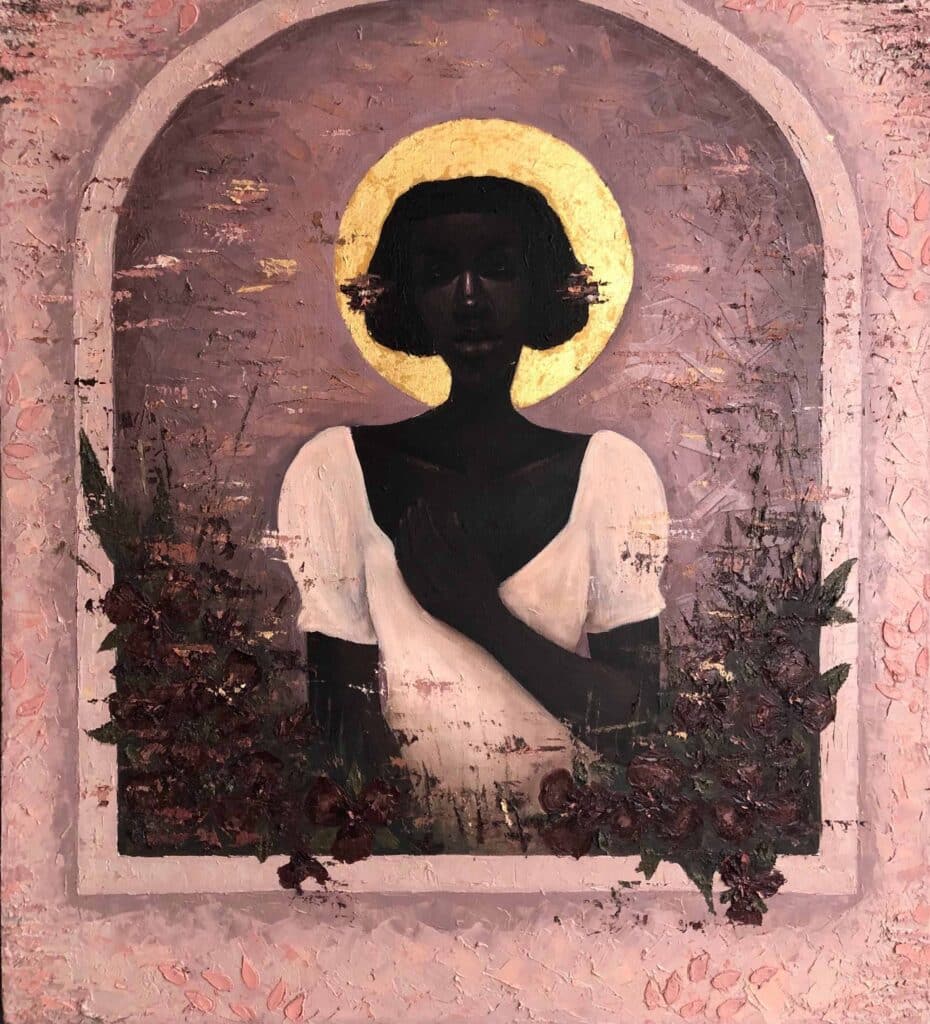 PLEASE INTRODUCE YOURSELF
I'm Chidinma Nnoli, a visual artist living and working in Lagos, Nigeria. I paint about my personal and lived experiences mostly highlighting elements of identity, family, religion and feminism.
HOW WOULD YOU BEST DESCRIBE YOUR STYLE?
Dreamlike and ethereal. I try to create this utopia in my work for my figures because they're mostly sad and mundane. So I create this safe space using aesthetically beautiful environments. I love beauty.
HOW DID YOU GET INTO ART?
I've always drawn stuff. From copying pictures from story books when I was a kid to working on textile motifs with my secondary school art teacher. I wanted to major in textile designs at the university but I fell in love with painting because it was a more flexible means of expressing myself. Painting is limitless, so many possibilities. I've been painting professionally since 2018.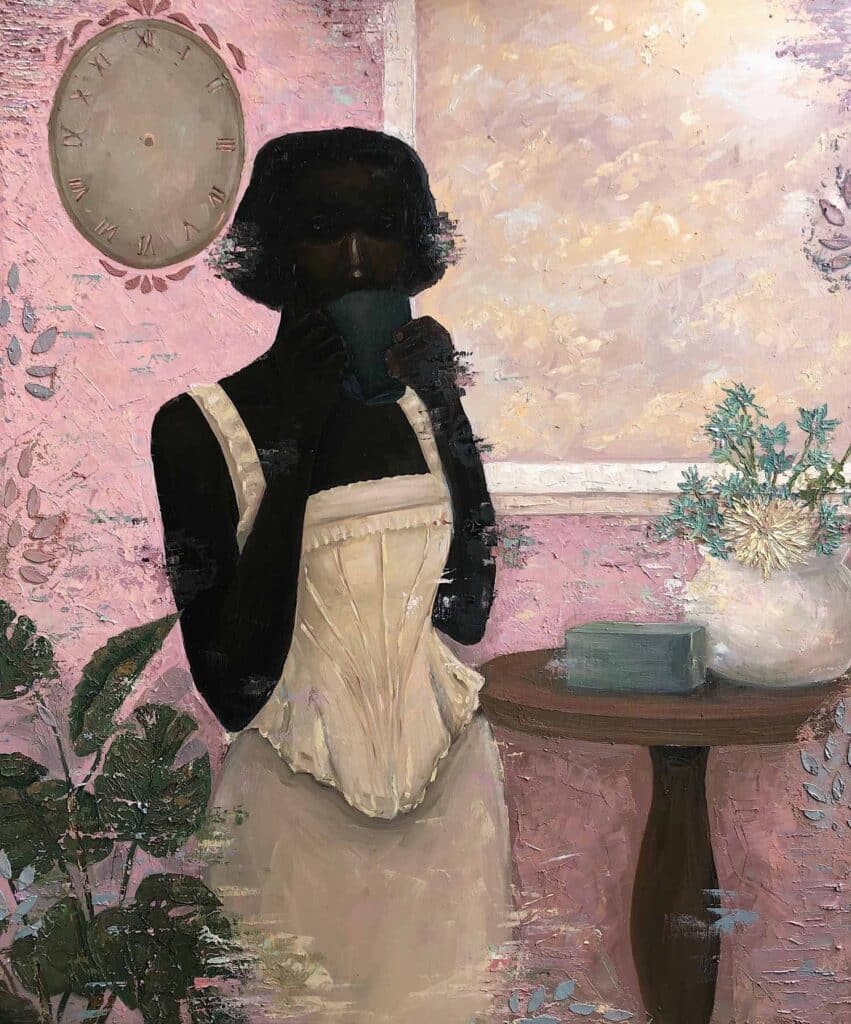 WHO OR WHAT ARE SOME OF YOUR MAJOR INFLUENCES?
My major influences are old paintings from the renaissance/classical and impressionist era. I love figurative compositions of renaissance paintings and I have always been fascinated by the impressionists ways of painting flowers and landscapes. I also use stencils which is an influence from my secondary school basic knowledge of making prints on textile materials.
CAN YOU TELL US ABOUT YOUR WORKING PROCESS?
I work in series and the paintings are mostly an extension of poems I write about my personal experiences. From writing words to creating a visual image on canvas. I conceptualize, create individual sketches of figures and environments, then try to make them fit into the work during the process of painting. There's a lot of adding and subtracting, nothing is permanent. There's also alway's alt music playing in the background.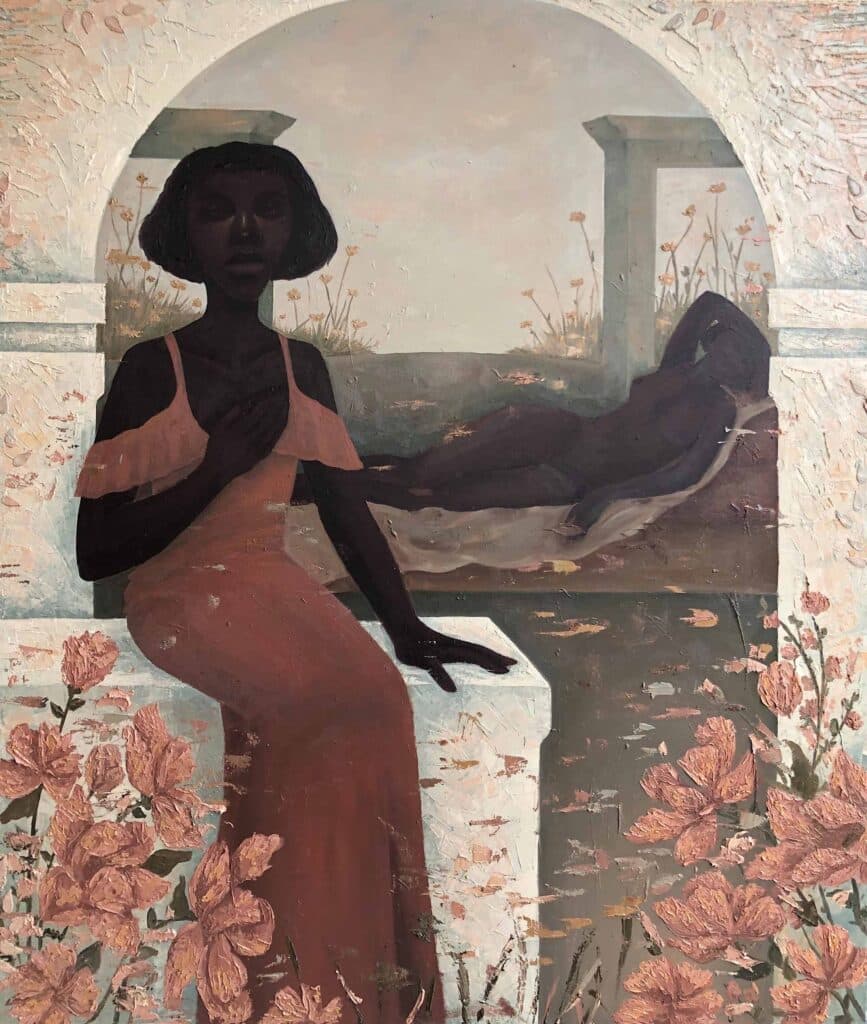 WHAT MOTIVATES YOU TO CREATE?
Music and smell of paint. Just sitting in my studio. Also the need to create visuals of my experiences and just seeing images of things I've experienced and I've visualized only in my head come to life is enough motivation for me to keep doing and going.
WHAT IS YOUR STUDIO LIKE?
I just moved into a new space and I haven't created anything yet but my old studio was a tiny amazing space, I like to think magic happened there, I danced there, I cried when a piece was giving me a hard time. It was great but it was claustrophobic. I've moved to a new space now because I wanna go bigger. I can't wait to see what I create in there and how the new environment influences my work.
WHAT ARE YOU CURRENTLY WORKING ON?
Currently I'm still conceptualizing my next series. I recently moved out of my parents house where I had my old studio and I may want to explore the experience of new found freedom. I'm excited to be on that journey and see how it translates in the work.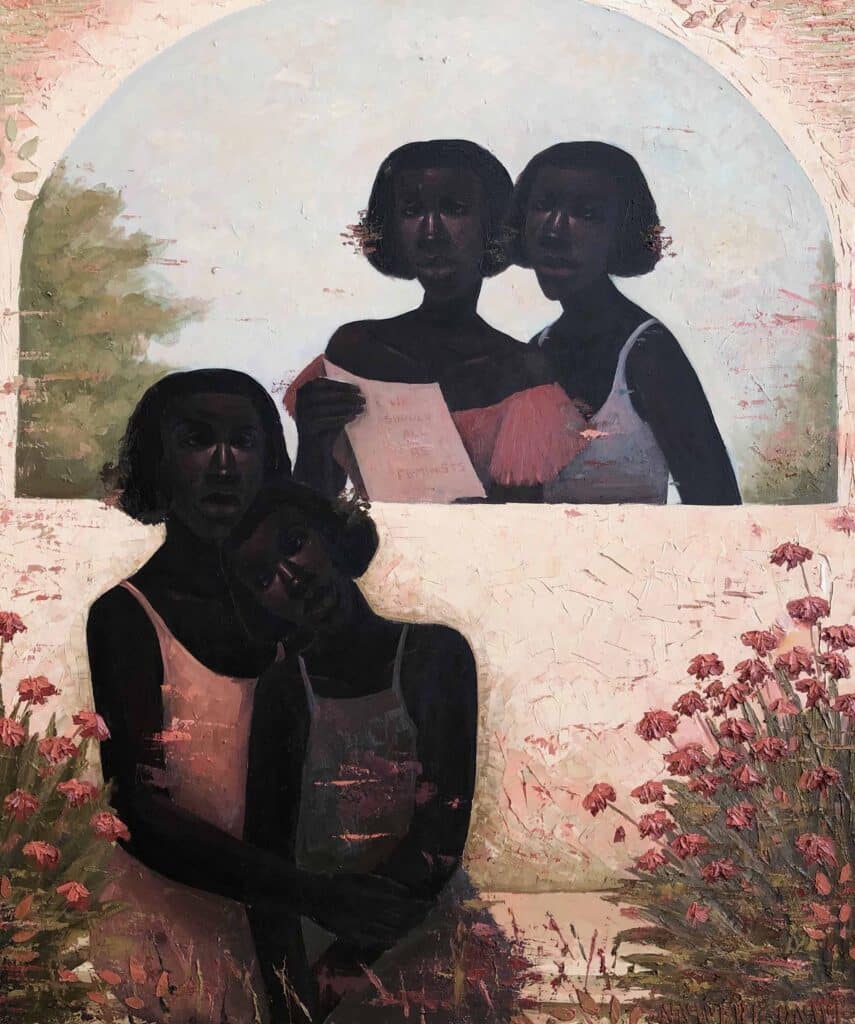 INFORMATION
Images with courtesy of Chidinma Nnoli