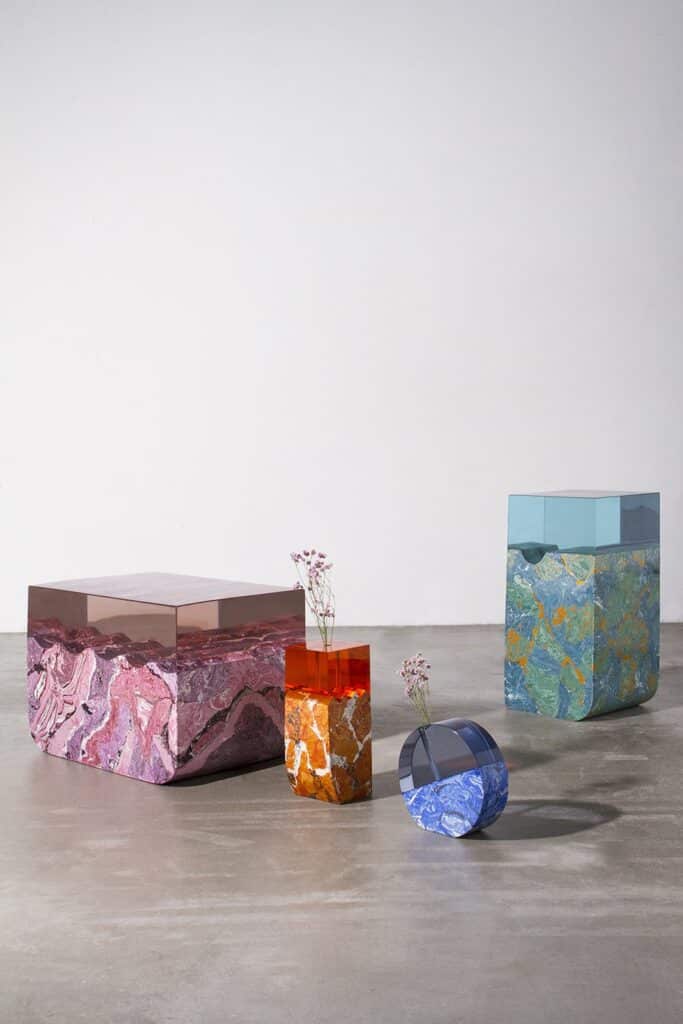 PLEASE INTRODUCE YOURSELF.
My name is Martina Guandalini; I'm an architect, designer, and creative director. I was born and raised in Italy, and then I moved to NY, where I have lived and created since 2012. My career started with dance and music; I, in fact, spent more than ten years performing on stage through classical and modern dance and with my band Roipnol Witch. Since 2017 I have been fully dedicated to design: I've created interior design projects for retail and experiential design and hospitality. Since 2020 I've been working on my collectible design object collections.
HOW DID YOU DECIDE TO BECOME A PROFESSIONAL CREATIVE?
Since very young, I have had the urge to express myself. First, it happened through my body, with dance, and then with my music. Everything happened exceptionally organically, and I've been led by curiosity and the hunger for knowing and researching since then. At the same time, my family owns a small manufacturing company in Italy for fashion accessories, so I grew up seeing the production process and details. I was fascinated by everything that concerned the creation of objects and excellences. I always knew I wanted to create things: architecture, interior, products, or songs. For me, all these elements are connected with no limitations.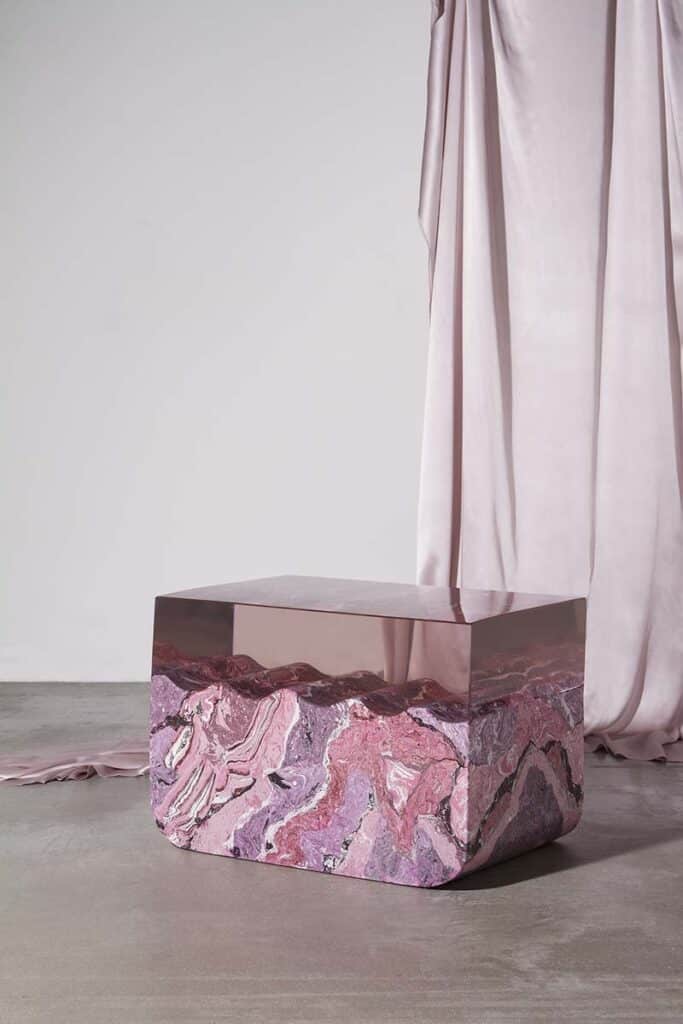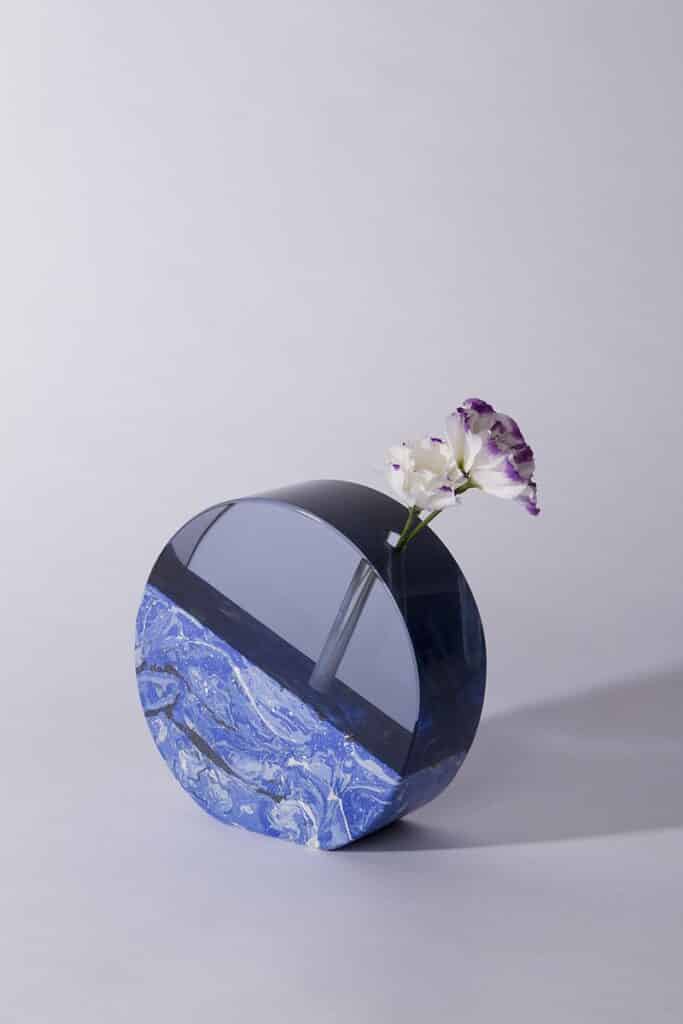 CAN YOU TELL US ABOUT THE FIRST OBJECT YOU EVER MADE THAT GAINED ACCLAIM AND INSPIRED YOU TO CONTINUE AS A DESIGNER?
I can name my first Soulmate collection. I love to hear the feedback of the people who see my pieces for the first time. When other people are touched by my objects as much as I am, it pushes me to keep creating what my mind envisions every day. In interior design, I can name Medly Pharmacy (a project I created with Sergio Mannino Studio), which went viral and became a statement for pharmaceutical design. People kept saying that "they have never seen a pharmacy like that before." This reaction is why I design spaces: to create an experience that changes or touches people.
IN YOUR VIEW, WHAT MAKES A GOOD AND MEMORABLE DESIGN?
Truth and Instinct. Design should never follow trends but only a pure sense of expression. Design should move people and create reflections.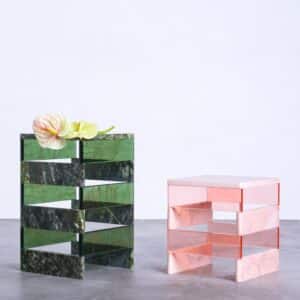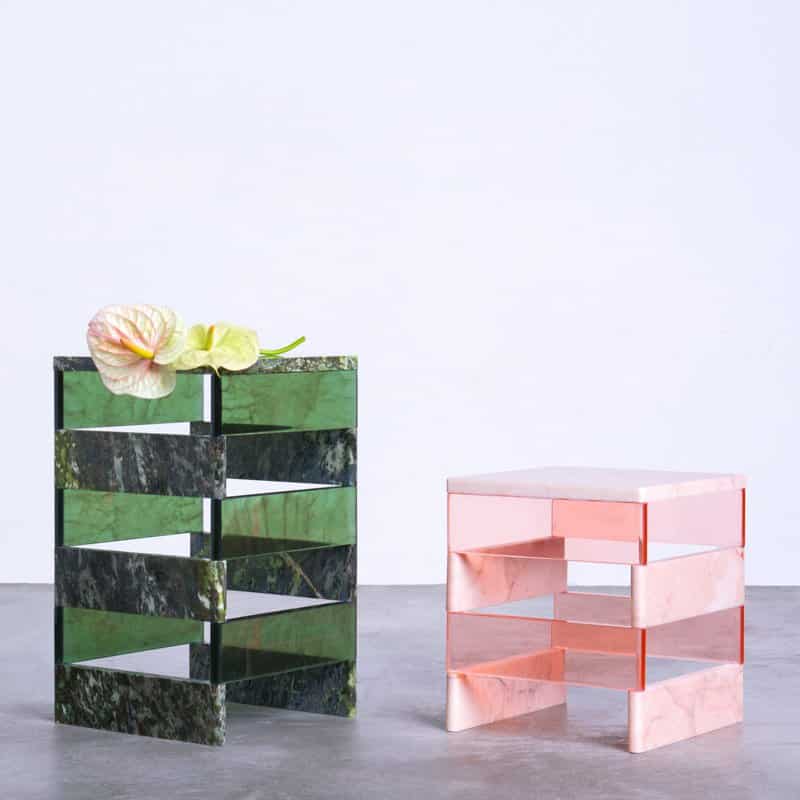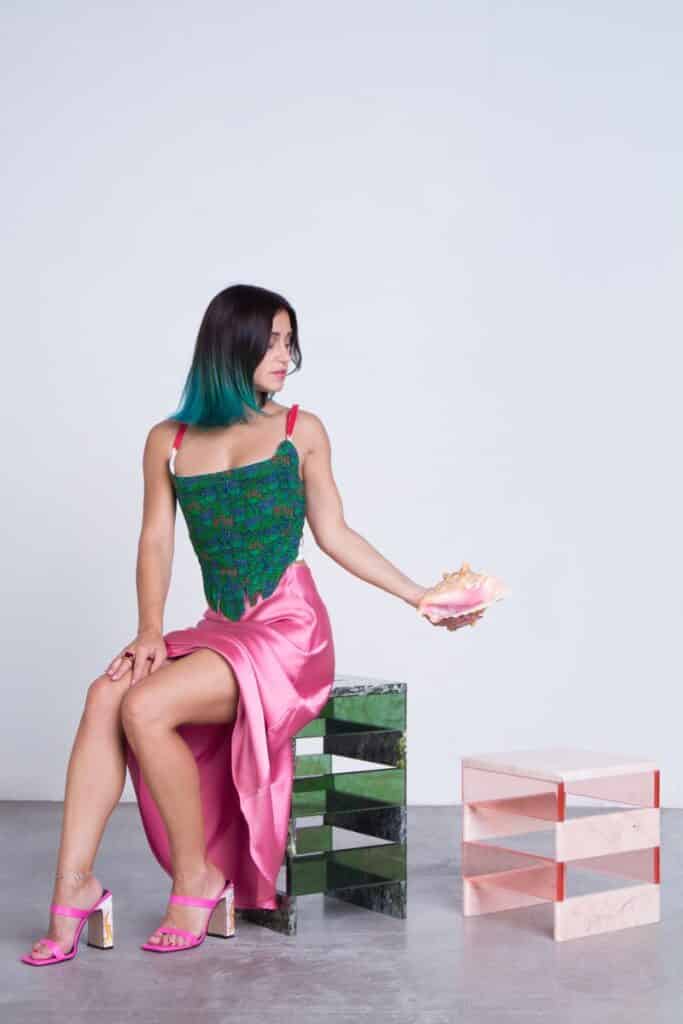 WHAT ARE YOUR FEELINGS ABOUT THE PACE OF MODERN CREATIVE DEMAND? HOW DO YOU AVOID BECOMING CREATIVELY FATIGUED?
As a millennial, I'm part of the hyperconnected world, where information travel at an uncontrolled pace and where we deal with comparison every day. I won't change our contemporaneity at all; at the same time, I think it creates pressure, and people become more worried about creating content than what the content means. So, we must stay true to ourselves and feed our patience without following the anxiety of keeping up with others. We all have a different pace in creating ideas and projects, and the secret is to keep the focus on ourselves and our spontaneity.
WHAT NEW MATERIAL AND PROCESSES EXCITE YOU ABOUT THE FUTURE?
As a designer, I'm interested in combining other materials and techniques. I love merging different worlds. I'm not sure what's going to be next for me. I know I never put limitations on my fantasy, and I'll keep creating storytelling through materialities and objects that nobody has seen before.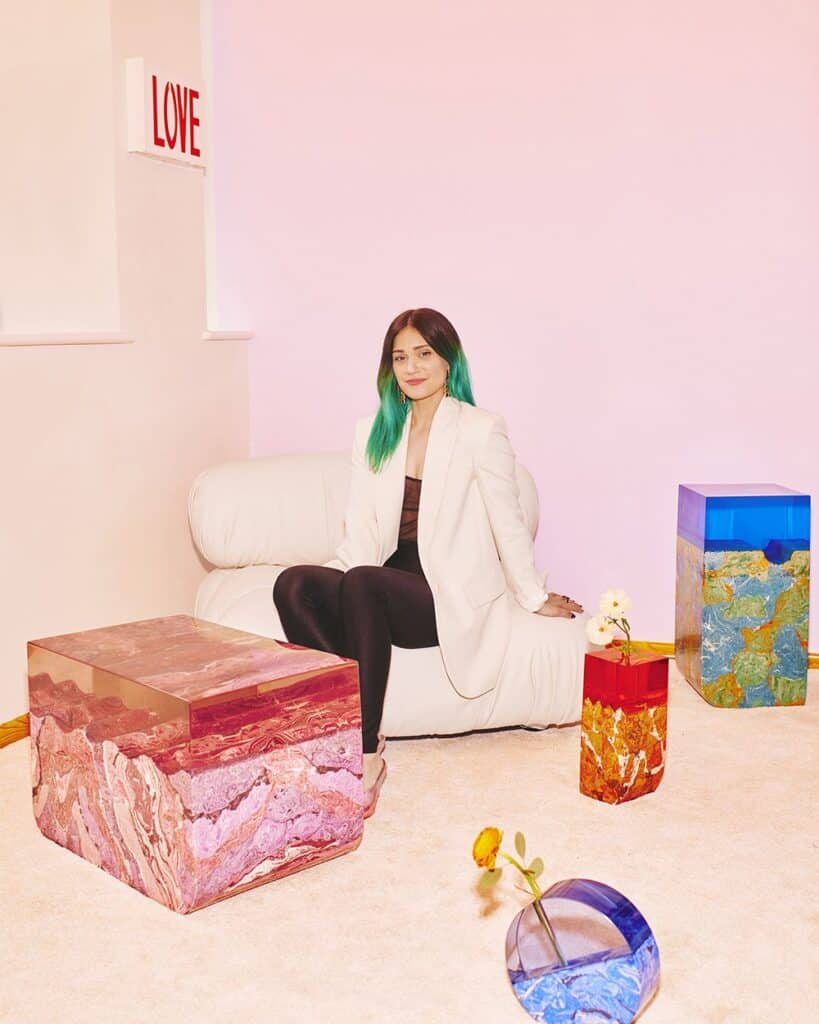 INFORMATION
Images with courtesy of Martina Guandalini