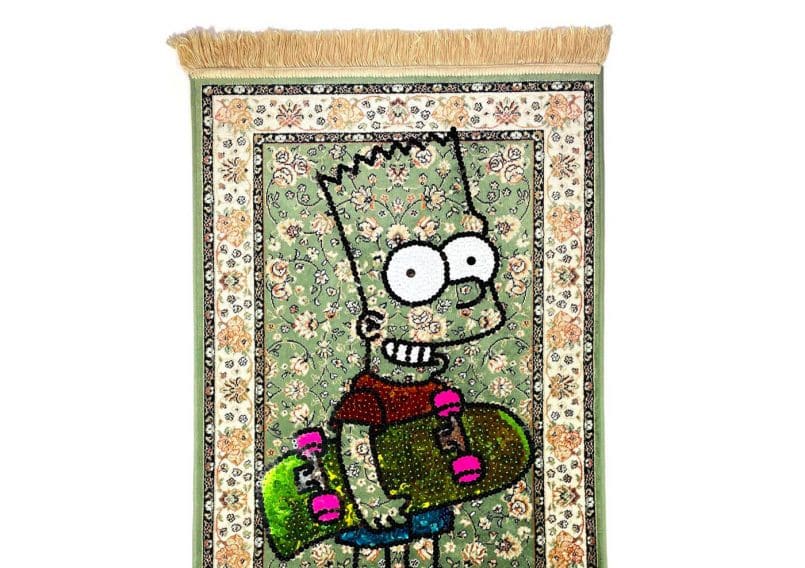 Luke Temby, the visionary Australian multimedia artist whose imaginative creations traverse the realms of popular culture, leaving us in awe. Under the pseudonym Cupco, Luke masterfully crafts an eclectic array of artworks, ranging from fabric sculptures to apparel design, and from 2D illustrations to intricate 3D pieces.
While he's gained recognition for his delightfully unsettling plush dolls, this article will shine a spotlight on some of his lesser-known, yet equally captivating hand-stitched wonders, such as large rugs and embellished sponges. Luke Temby's artistic journey is deeply intertwined with the rich tapestry of pop culture. His work exudes a vibrant energy inspired by icons from cartoons, comics, and even real-life personalities.
Whether it's the mischievous Bart Simpson or the iconic Donald Duck, the ever-cheerful SpongeBob or the enigmatic Skeletor, Luke's creations often feature these familiar characters, reimagined through his distinctive pop-art lens. Join us as we delve into the quirky and mesmerizing world of Luke Temby's artistry, where the boundaries of imagination know no limits.