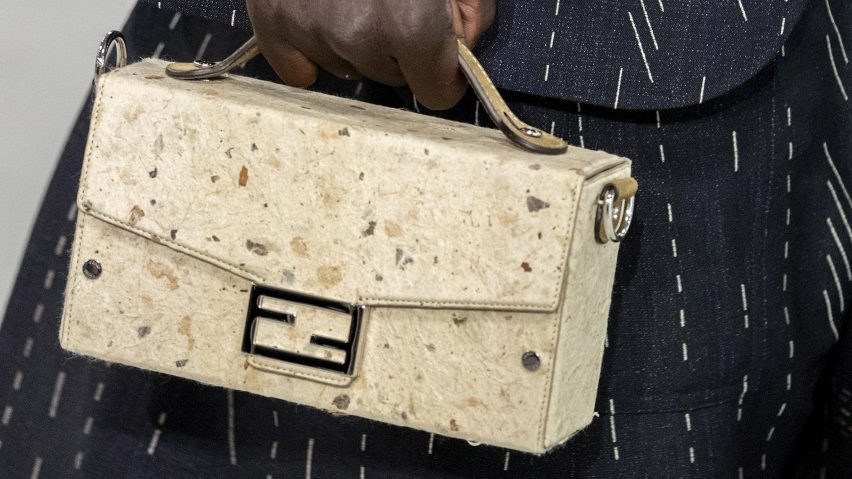 Fendi, the renowned Italian fashion house, has joined forces with Japanese architect Kengo Kuma to create a collection of accessories that pay homage to ancient Japanese craft techniques. These extraordinary pieces were recently showcased at Fendi's Spring Summer 2024 menswear show, held in June at the architecturally stunning Fendi Factory designed by Piuarch, during the prestigious Pitti Uomo biannual menswear fair in Florence.
For this collaboration, Kengo Kuma reinterpreted Fendi's iconic Peekaboo bag, Baguette Soft Trunk, and Flow Sneakers using natural materials and traditional Japanese craft methods. One of the notable materials utilized in the collection is waranshi, a unique hybrid of washi paper made from cotton and tree bark fibers. Waranshi has long been employed in various Japanese crafts such as origami, lantern-making, and kimono detailing.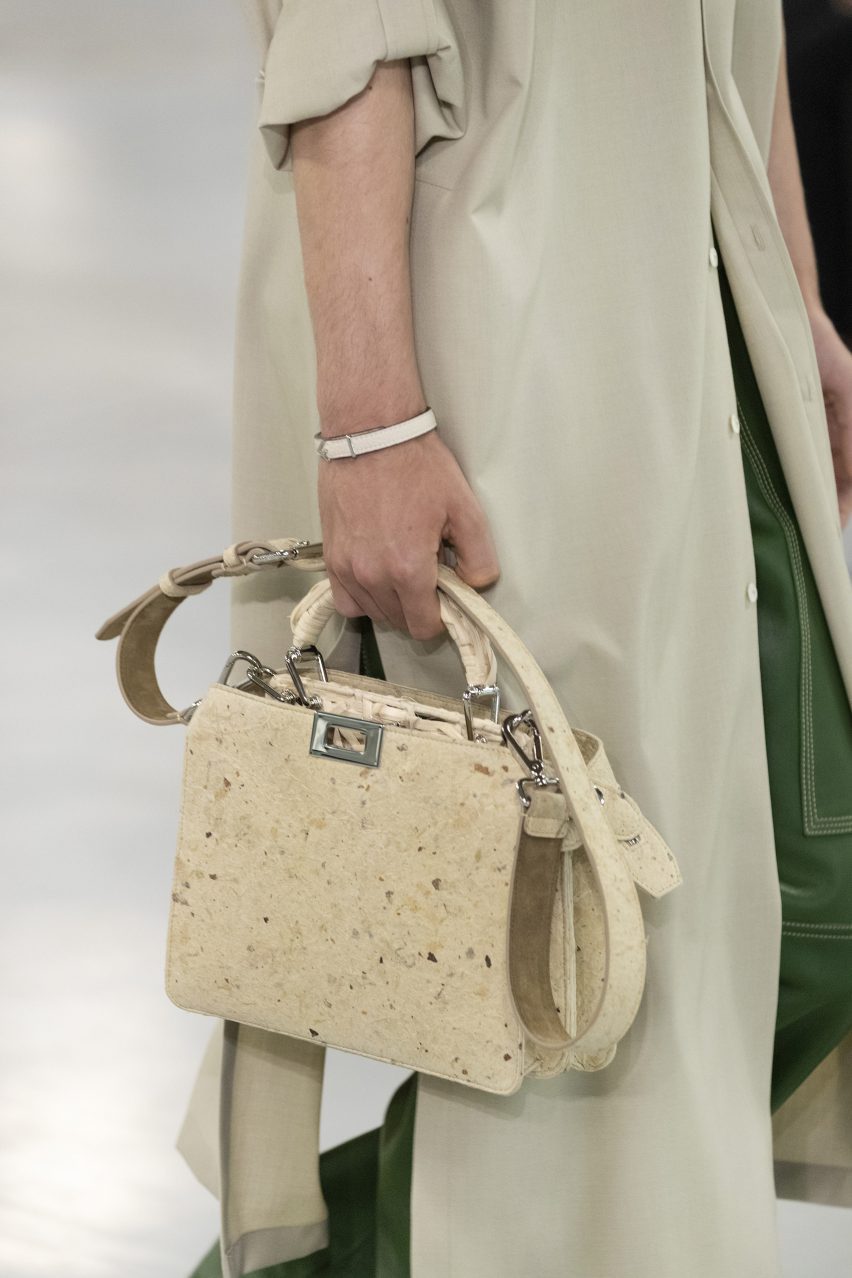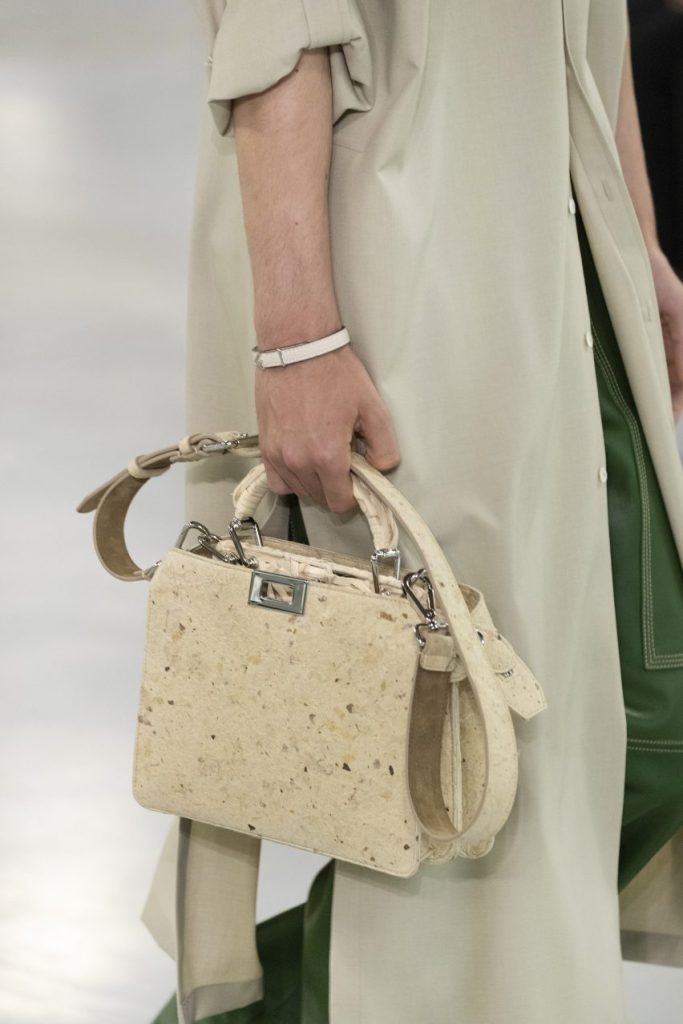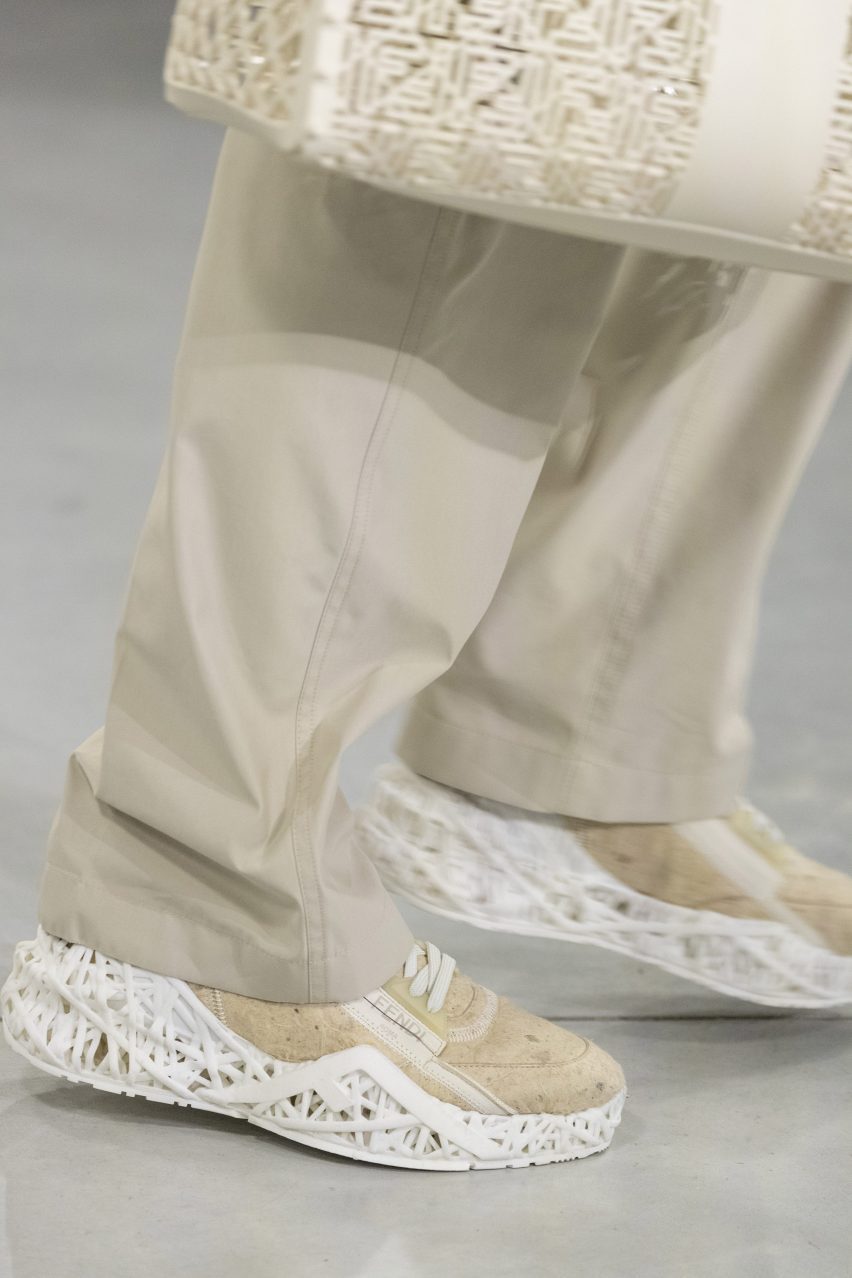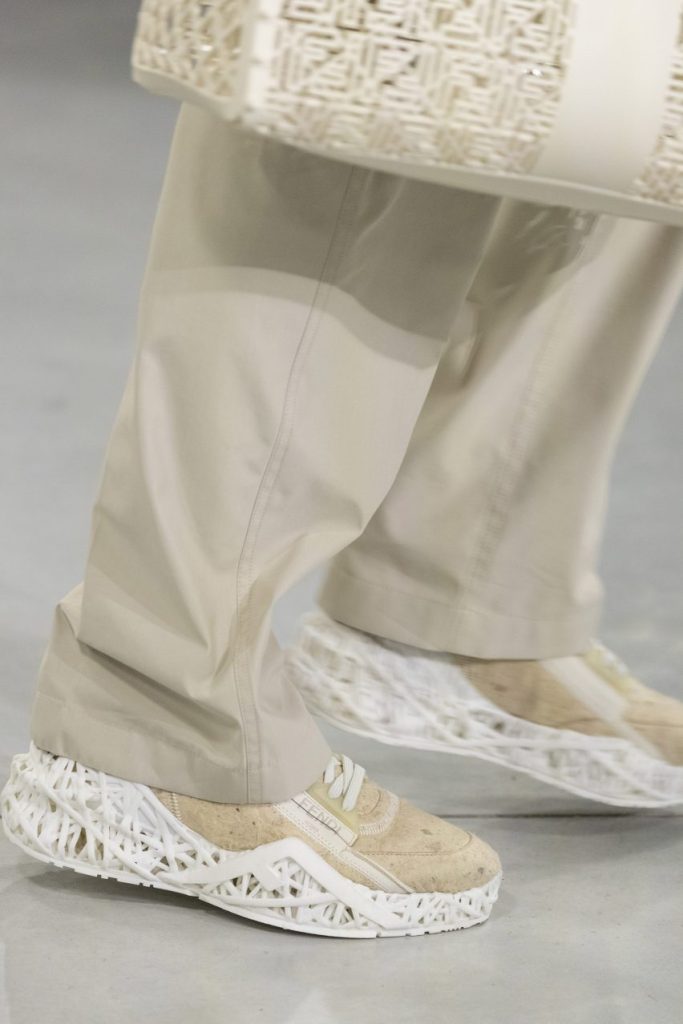 In this collection, waranshi is ingeniously incorporated as a soft, textural fabric that forms the structural base of the bags. Its speckled and imperfect surface, reminiscent of handmade paper, is creatively utilized as ornamentation across the exterior of the bags. The Peekaboo bag, Baguette Soft Trunk, and Flow trainers all feature the distinctive and imperfect waranshi on their exteriors.
Another remarkable creation from the collaboration is a bag constructed from pale birch bark, subtly nodding to Fendi's renowned Pequin-stripe pattern. The raw bark covers the bag's exterior, while an internal frame and hardware details are meticulously crafted from Tuscan olivewood, showcasing the fusion of traditional Japanese and Italian influences.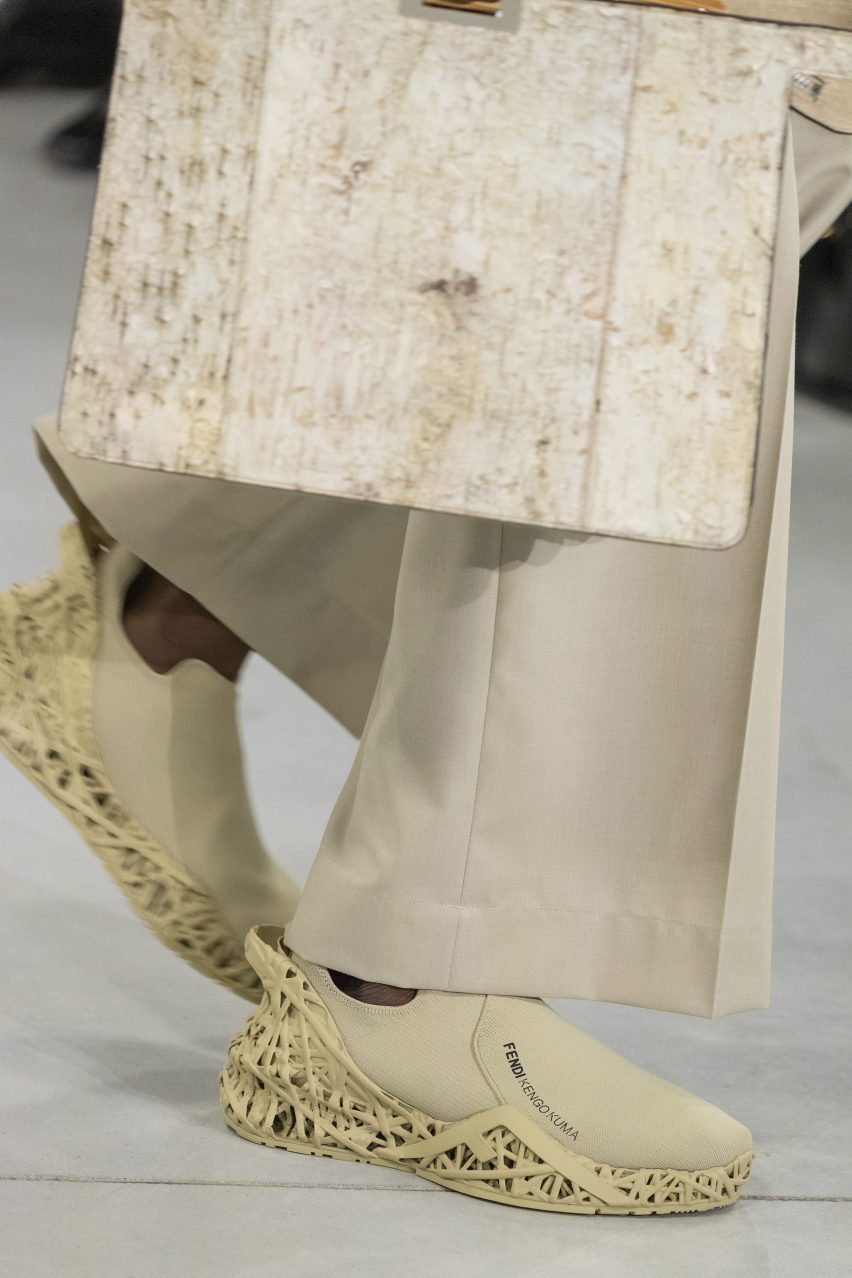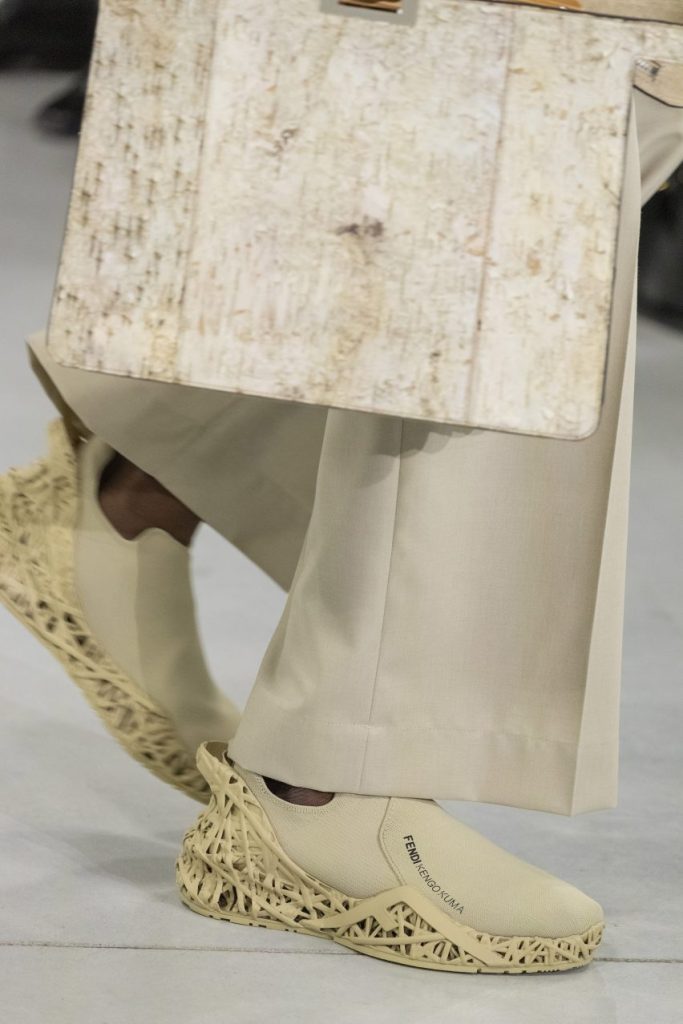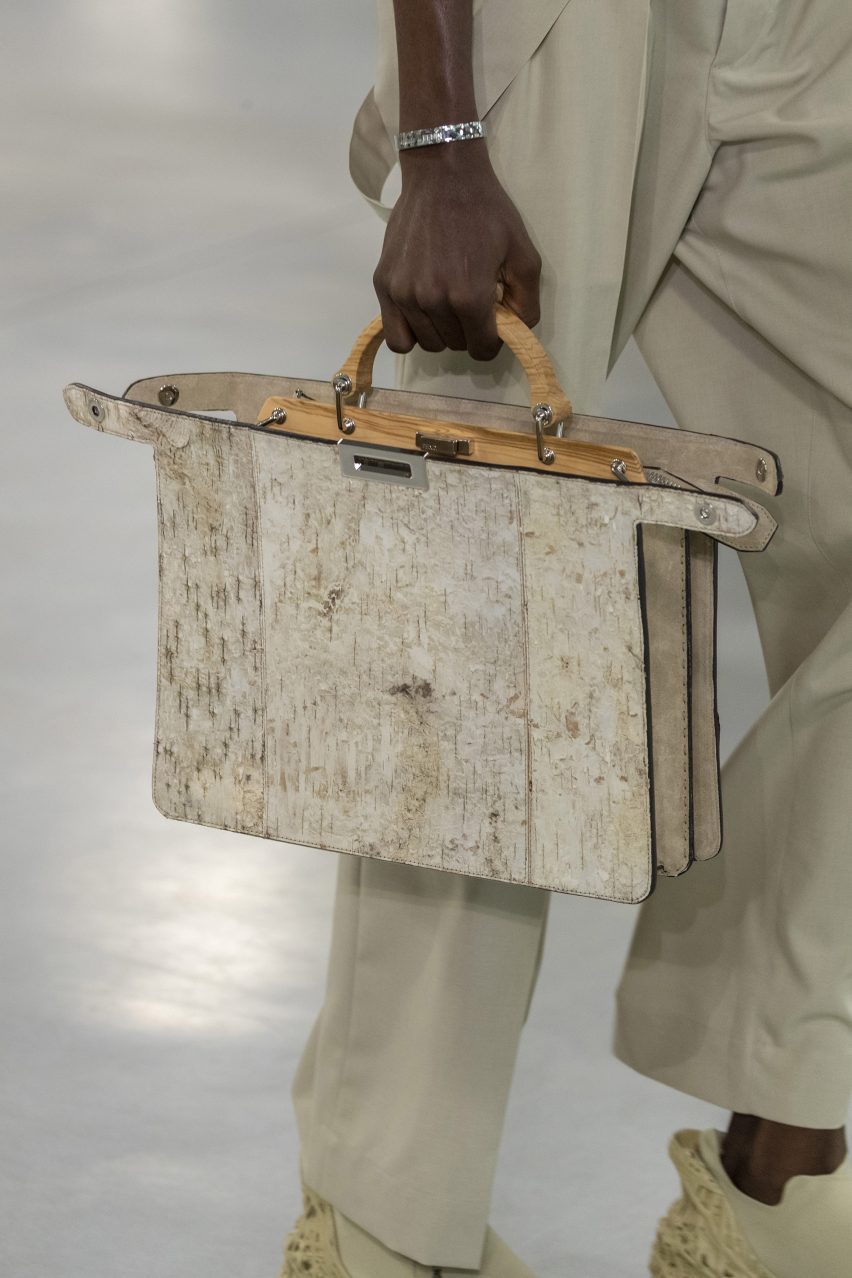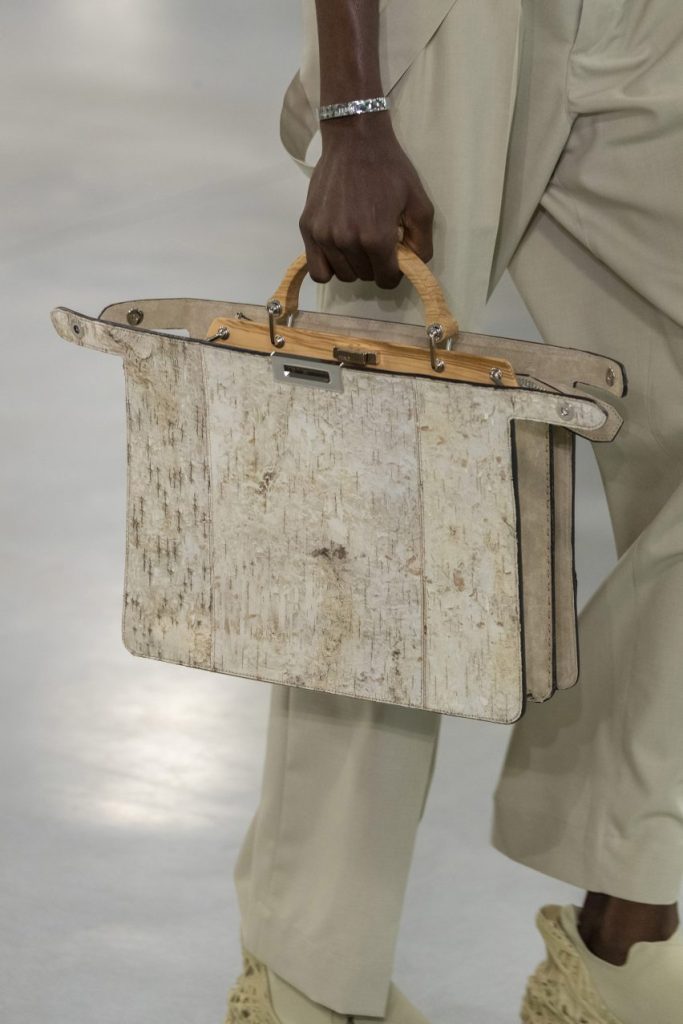 Silvia Venturini Fendi, the artistic director of accessories and menswear at Fendi, expressed her admiration for Kengo Kuma's work, describing him as a master of naturalist architecture. She commended his ability to seamlessly blend nature with architectural design, both inside and outside. Venturini Fendi also emphasized the shared values of craftsmanship between Japan and Italy, noting the essential nature of Kuma's Japanese approach to savoir-faire.
The Peekaboo bag, a signature Fendi creation, boasts an internal structure inspired by the yatara ami weaving technique. This traditional weaving method utilizes fine bamboo pieces to create intricate lattice forms. By incorporating this technique into the bag's construction, Fendi adds a touch of Japanese craftsmanship and heritage to their iconic design.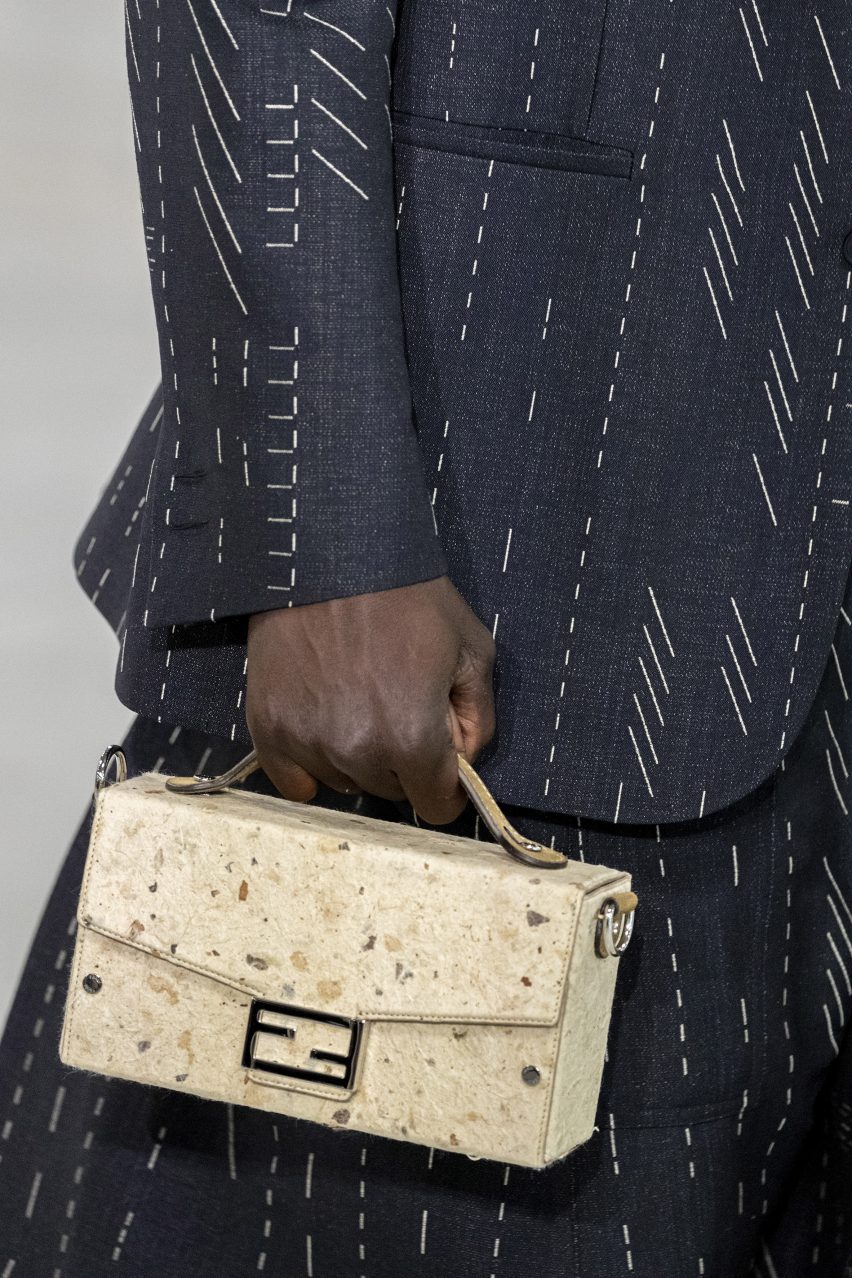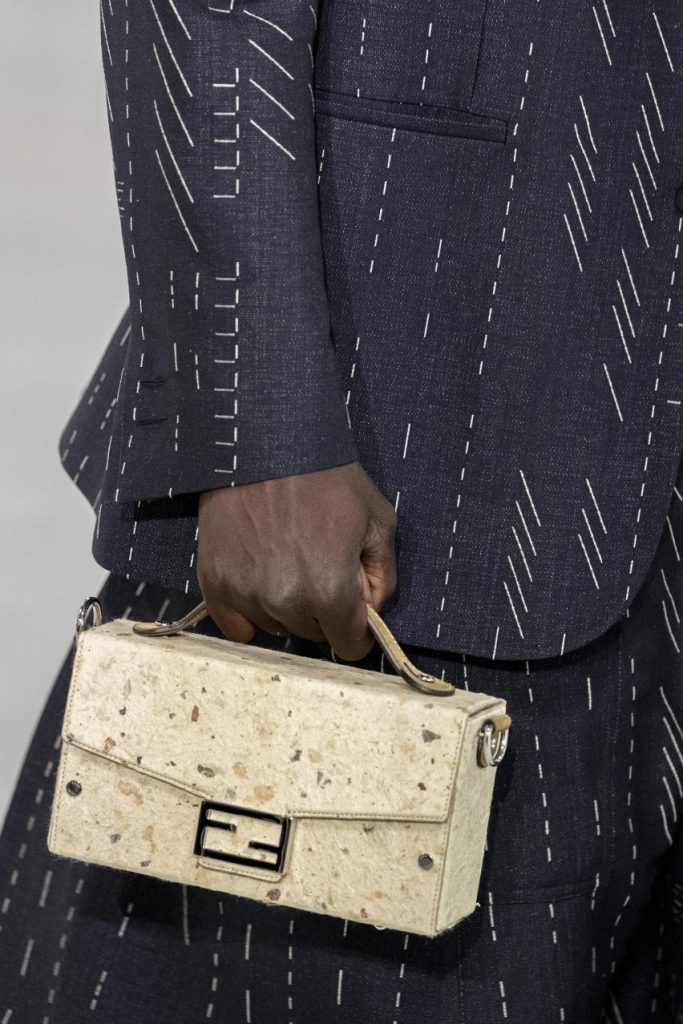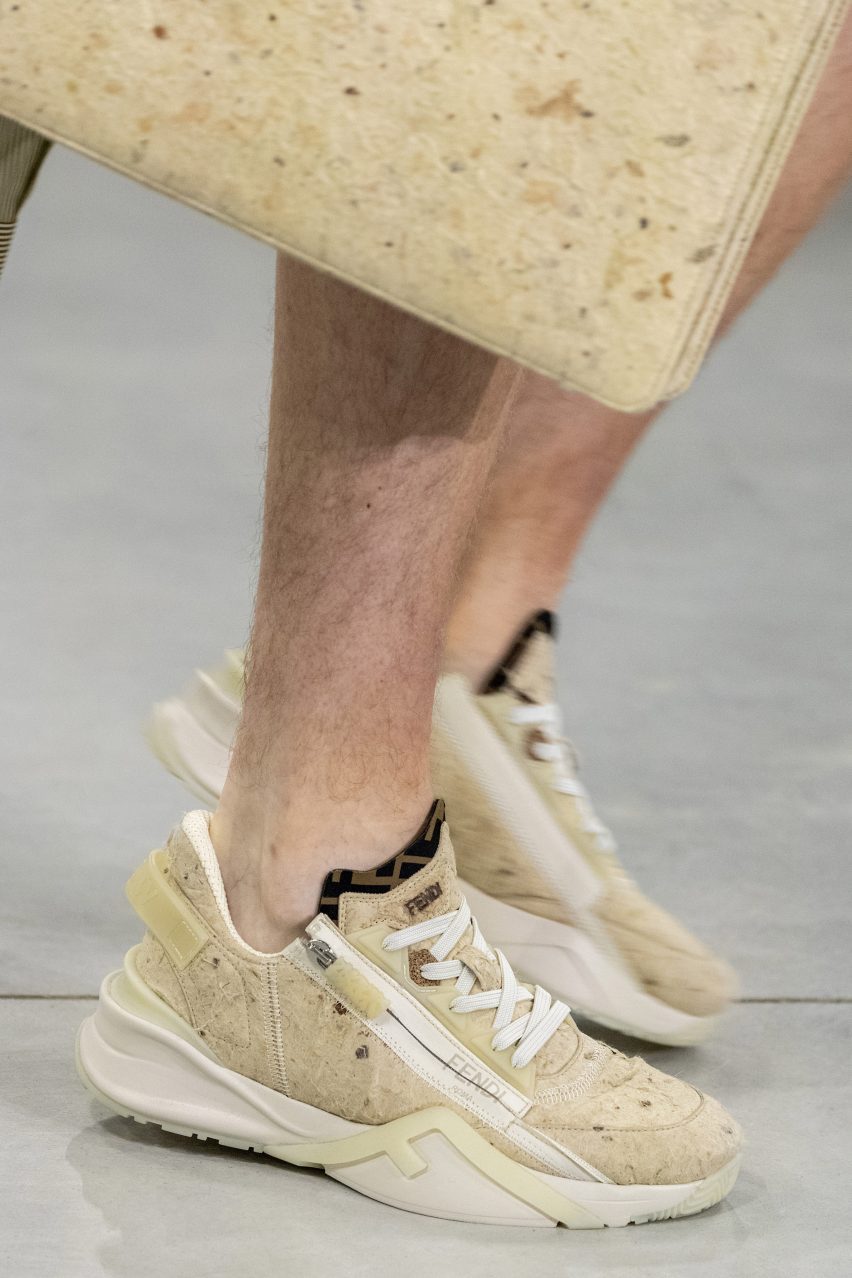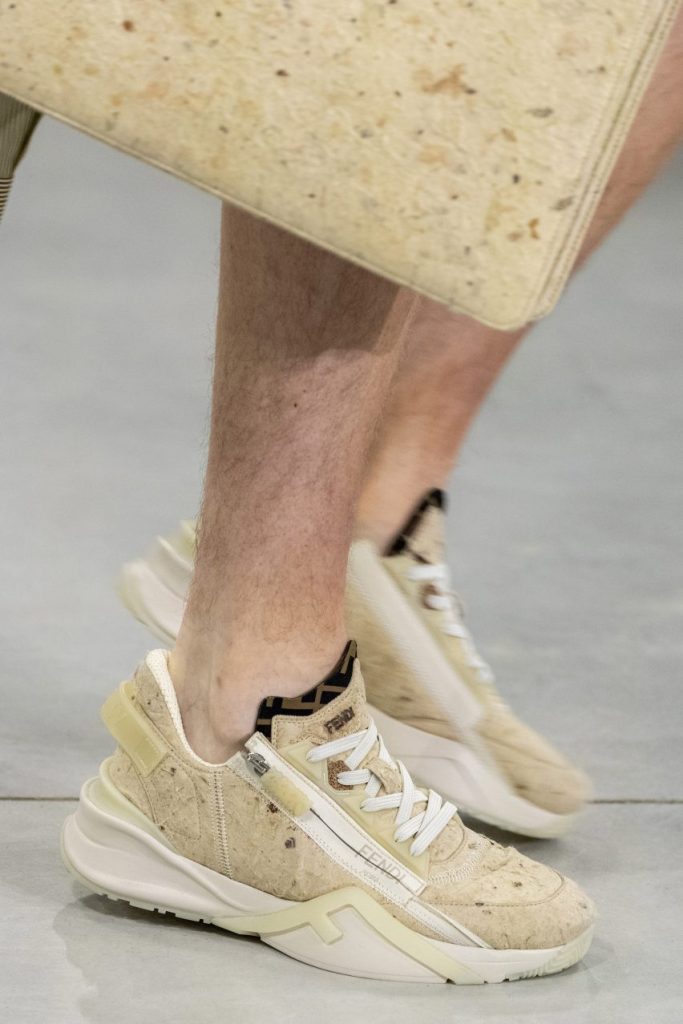 The Flow trainers, another highlight of the collection, feature a sole shape influenced by the traditional weaving technique. Kuma developed two styles for the show, each with a recycled poly-cotton knit upper and a waranshi upper. One of the styles underwent a complete transformation, featuring a laced and zipped upper, a cork insole, and an undyed, biobased ethyl vinyl acetate (EVA) molded sole.
Fendi's collaboration with Kengo Kuma has resulted in a captivating collection that seamlessly blends Italian luxury with ancient Japanese craft techniques. By incorporating natural materials and traditional methods, Fendi pays homage to the rich heritage of both cultures. The collection stands as a testament to the shared values of craftsmanship and innovation, uniting Japan and Italy in a unique and compelling way.