Art / Q&A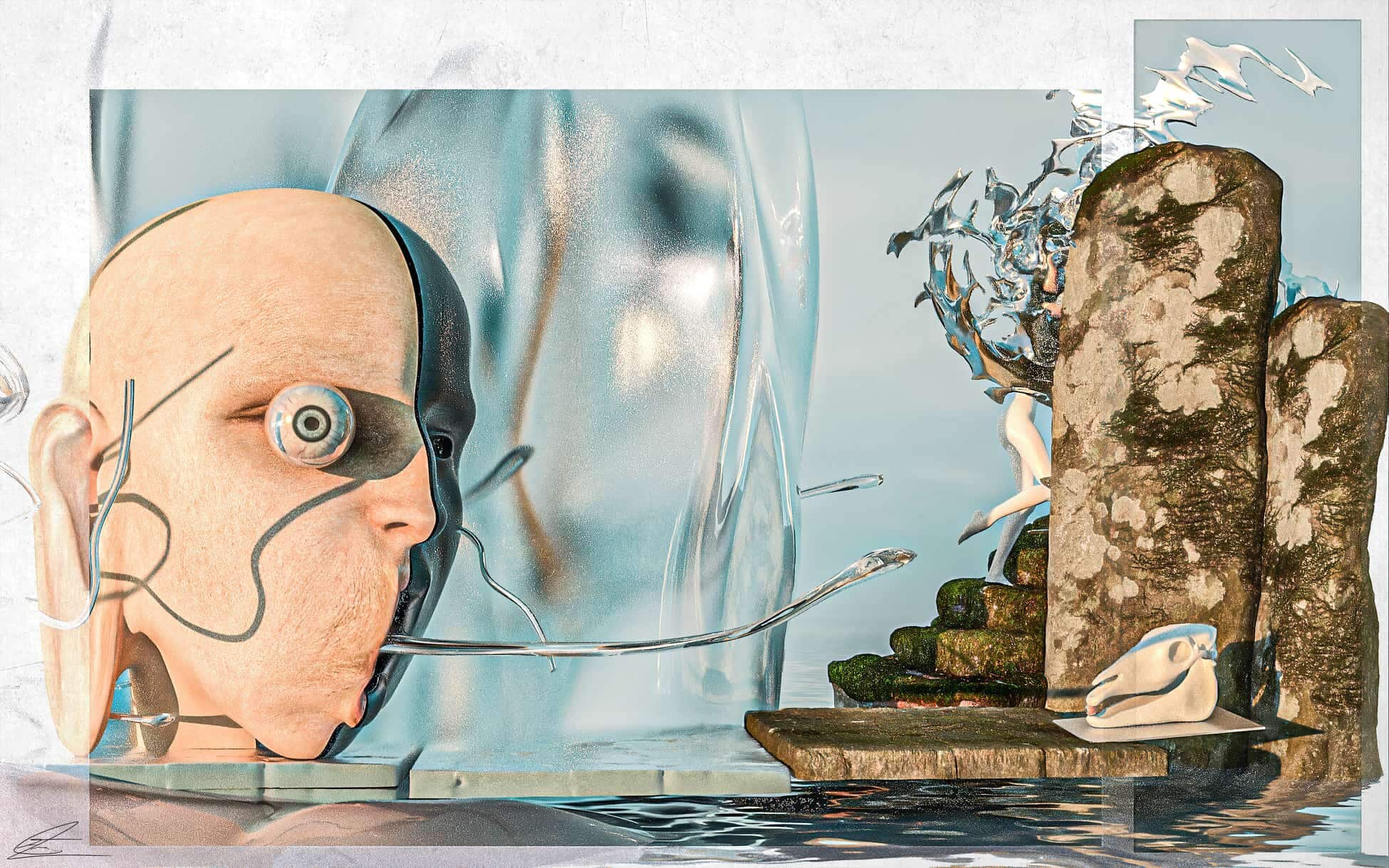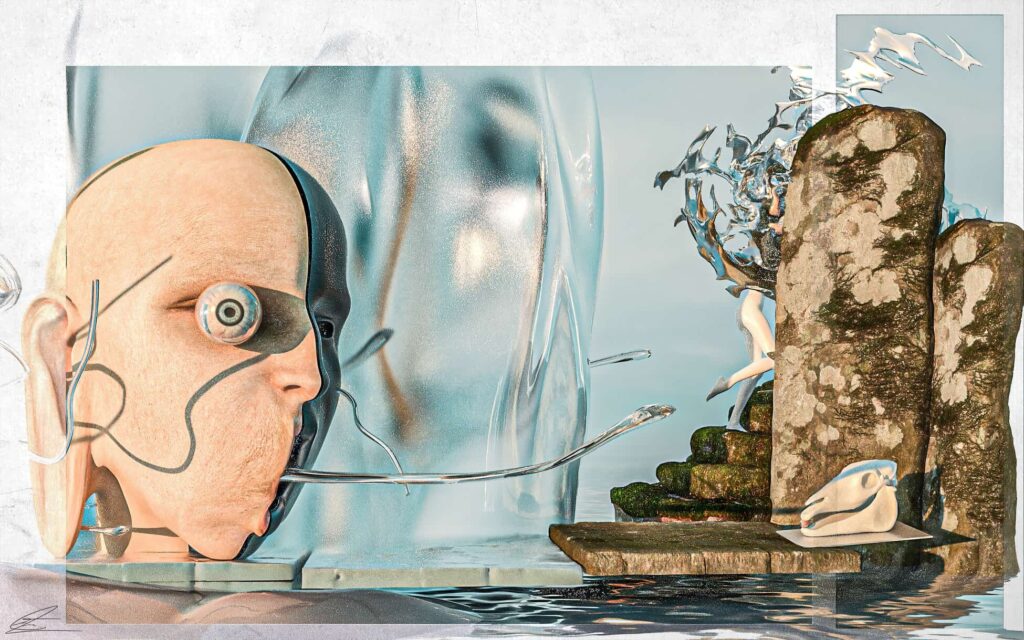 PLEASE INTRODUCE YOURSELF
HOW WOULD YOU BEST DESCRIBE YOUR STYLE?
Fresh, chaotic, surreal, honest. I run away from boredom, always craving for something new. Don't really care about trends, I just enjoy experimenting with new tech, trying to reflect what my eye & spirit find amusing at the moment.
HOW DID YOU GET INTO ART?
I've always searched for ways of expressing myself digitally. As a kid, I used the editing features within video games to create my own games inside the games, haha. The idea and process of destroying something to create something new out of it, or simply change something to try to give it meaning, has always come naturally. At one point I started sharing the things I did for fun and people started to interact with them and some very interesting conversations happened. I realized that they maybe even felt something, which could be the same or different than what I was feeling, but there was definitely a new channel of communication, a new bridge being built between me and everybody else. All this was very new to me and turned my world and reality around. I felt I was contributing to something bigger than myself. That is one of the main things that have stayed with me, and that still gives me the drive to go on.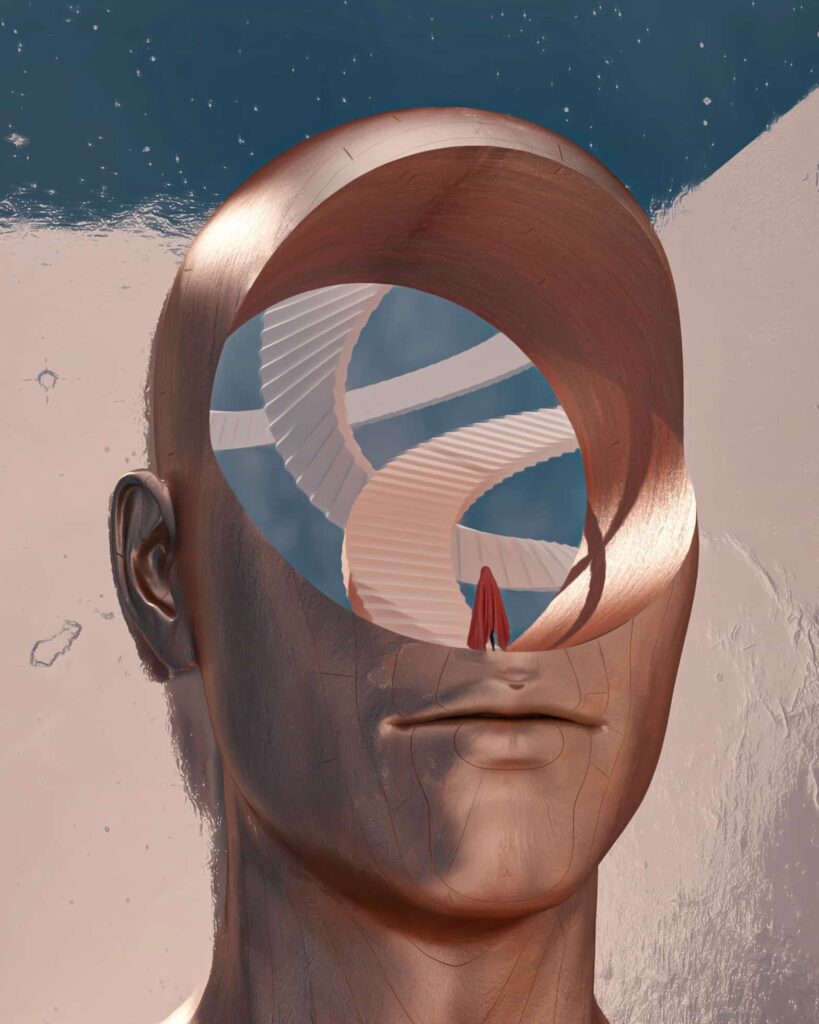 WHO OR WHAT ARE SOME OF YOUR MAJOR INFLUENCES?
Well, video games might be the origin of it all, mame32, Altered Beast haha. Music as well, I love progressive & symphonic rock, virtuosity, challenging complex compositions, and synchronicity. I'm not much of an art consumer, traditional art, that is. It's difficult to identify influences nowadays because of how information works, we consume (are consumed by) countless images and sounds online, we're submerged in a hyperlinked-ultra mixed overflow of data. I'd say though that one of my first influences in the digital art realm, which might be showing in my work, particularly at the moment, is Adam Martinakis. For years I felt a deep connection with his work and the titles he gave to his pieces. Watching what he did and imagining how he did it helped me understand the endless amount of possibilities available when conveying emotions through these virtual figures. He gave his characters a soul, and that gave me the confidence to try to do something similar, in my own way.
CAN YOU TELL US ABOUT YOUR WORKING PROCESS?
I have different lines of work, methods, and workflows I've developed through the years. I'm currently trying out new ones which include trying to get out of my comfort zone, daring especially the daring challenge of leaving the computer for longer periods of time. It's somehow the opposite of what I've been doing these past years, as I've spent many (many) hours in front of screens, playing & experimenting with programs, games & stuff. I hadn't forgotten there was a world out there, but it's always good to see more of it.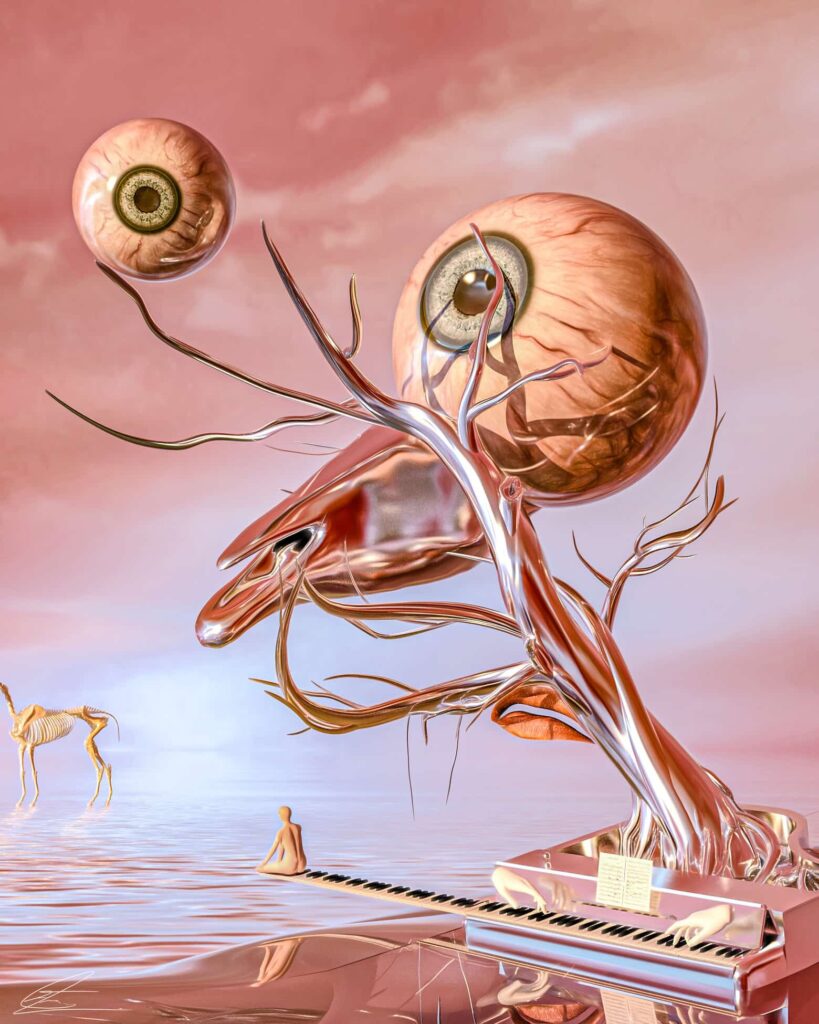 WHAT MOTIVATES YOU TO CREATE?
Daily life is quite enough I'd say, and emotions surge from within when nothing else seems to be happening. Art has become the main way for me to cope with the ebb & flow of living. Creativity usually arises as a consequence of me feeling overwhelmed with myself & needing to just let some of it out. It is a very healing process, I feel authentically relieved every time anything I do is finally done.
WHAT IS YOUR STUDIO LIKE?
My studio's currently going through a renovation, so there's a fair amount of anarchy going on. But generally: cozy, neon spaceship-like, surrounded by a chill neighborhood.
WHAT ARE YOU CURRENTLY WORKING ON?
I'm working on bigger projects mid/long term, trying to delve deeper into each piece, with more careful attention to detail. There is no rush, I've come to learn that.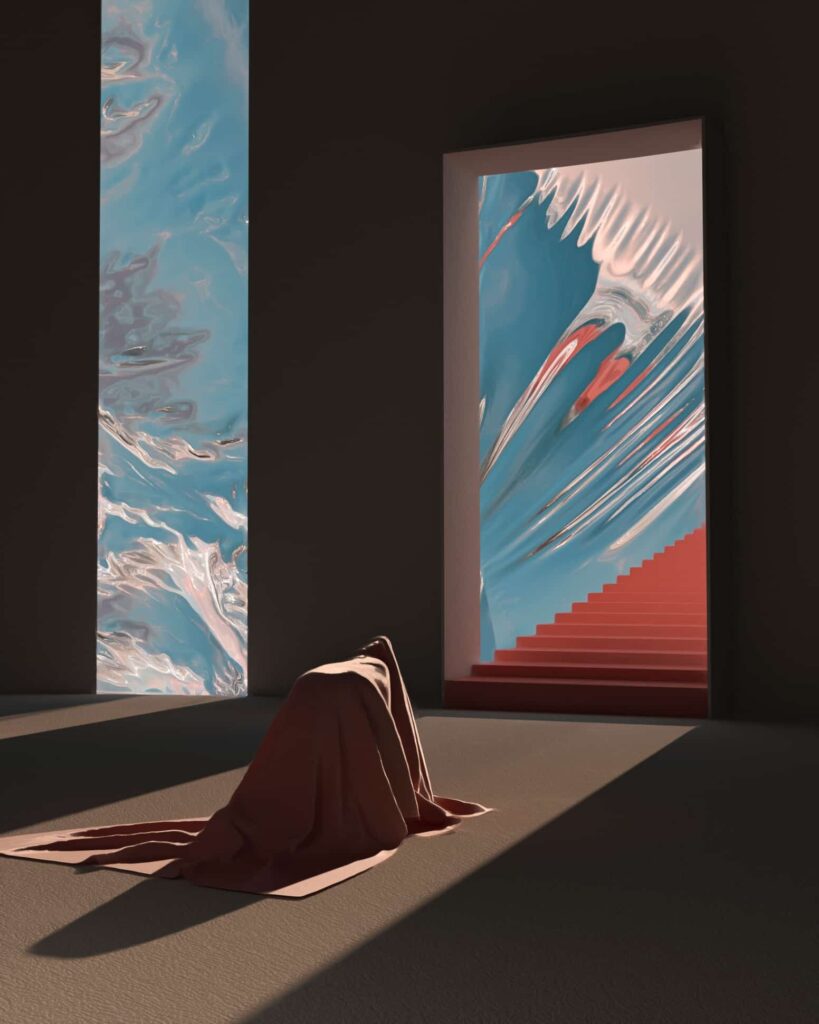 INFORMATION
Images with courtesy of Frenetik Void