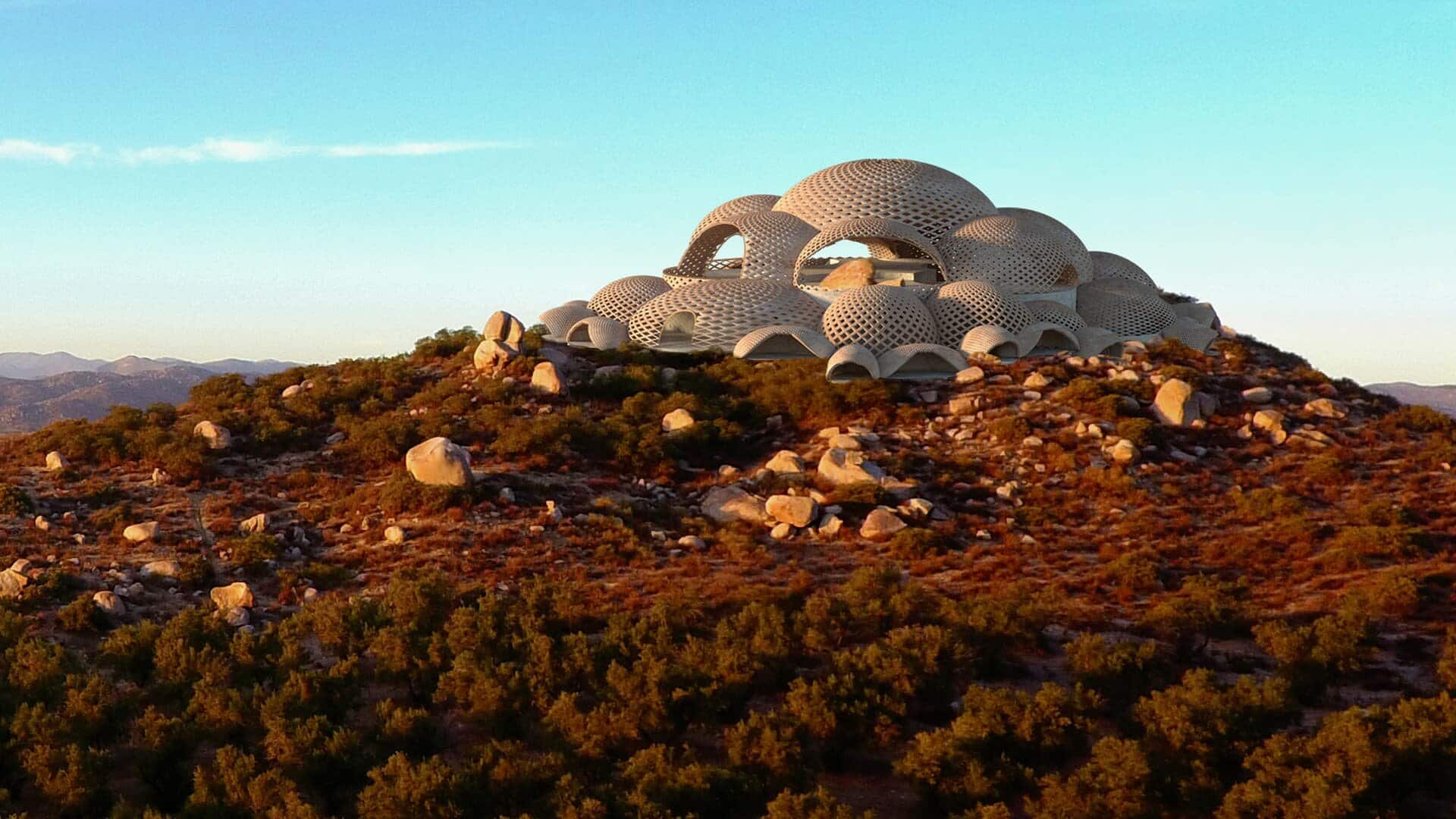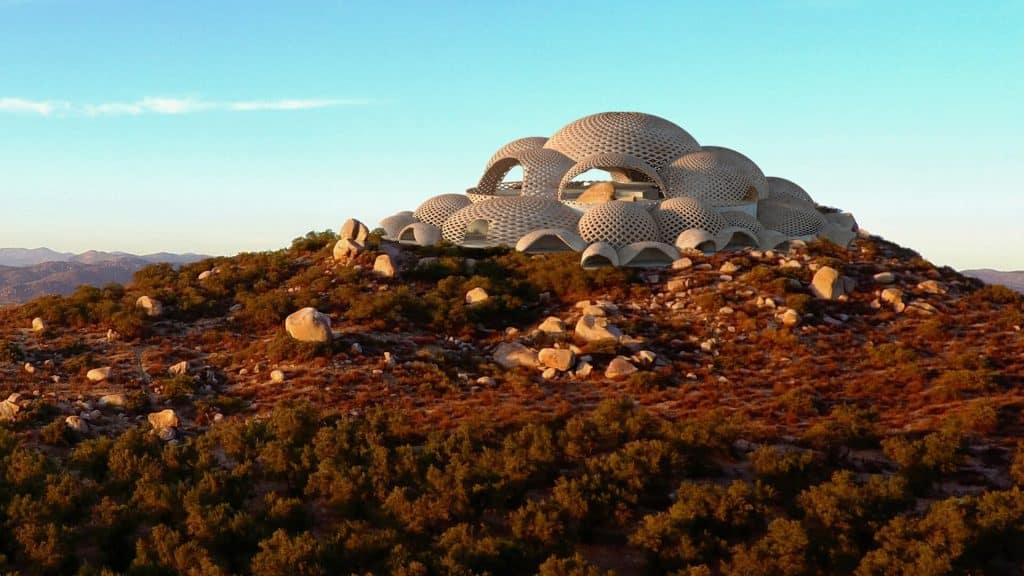 Hotel H, Ensenada is designed by Fernando Romero Enterprise, located in the Valle de Guadalupe and Ensenada.
Hotel H aims to create an extension of the ecological site on which it sits. The full development is on a 50-hectare hilly site.
The hotel consists of interlinked concrete spheres and comprises a bar, business center, restaurant, lounges, lobby, and swimming pool, with pods on the periphery of this core. Openings take advantage of Pacific winds that passively cool the building and shield the interior from the sun. Additionally, an integrated water-collection system irrigates green areas that have been designed to integrate the local flora. Further, the development will also encompass 20 homes built from 3 different models chosen by customers.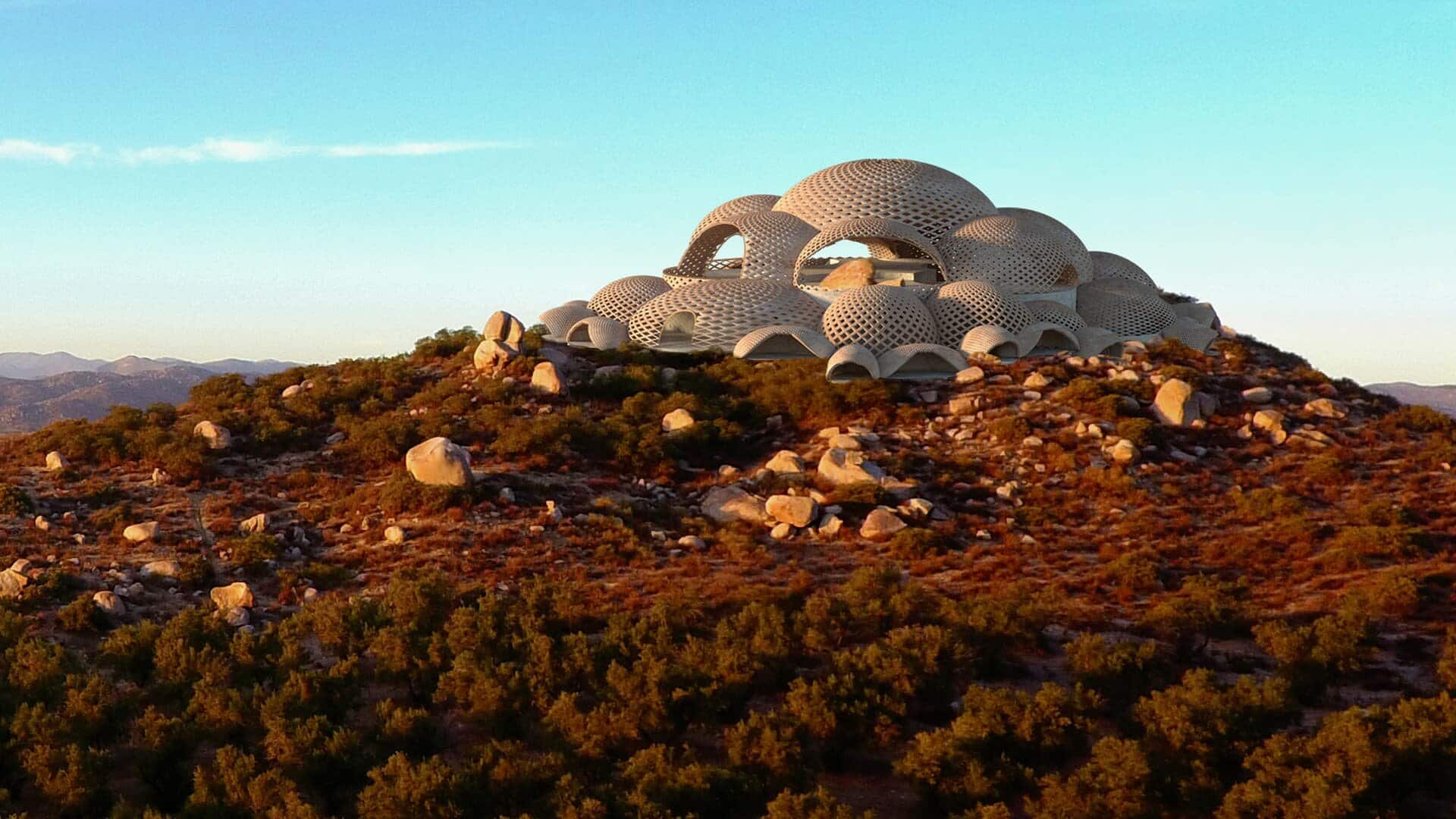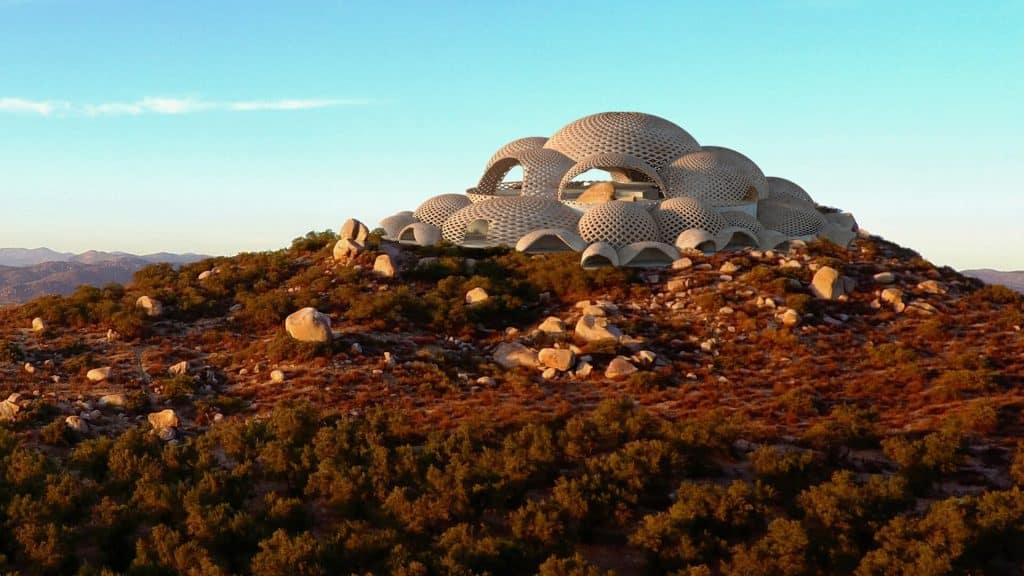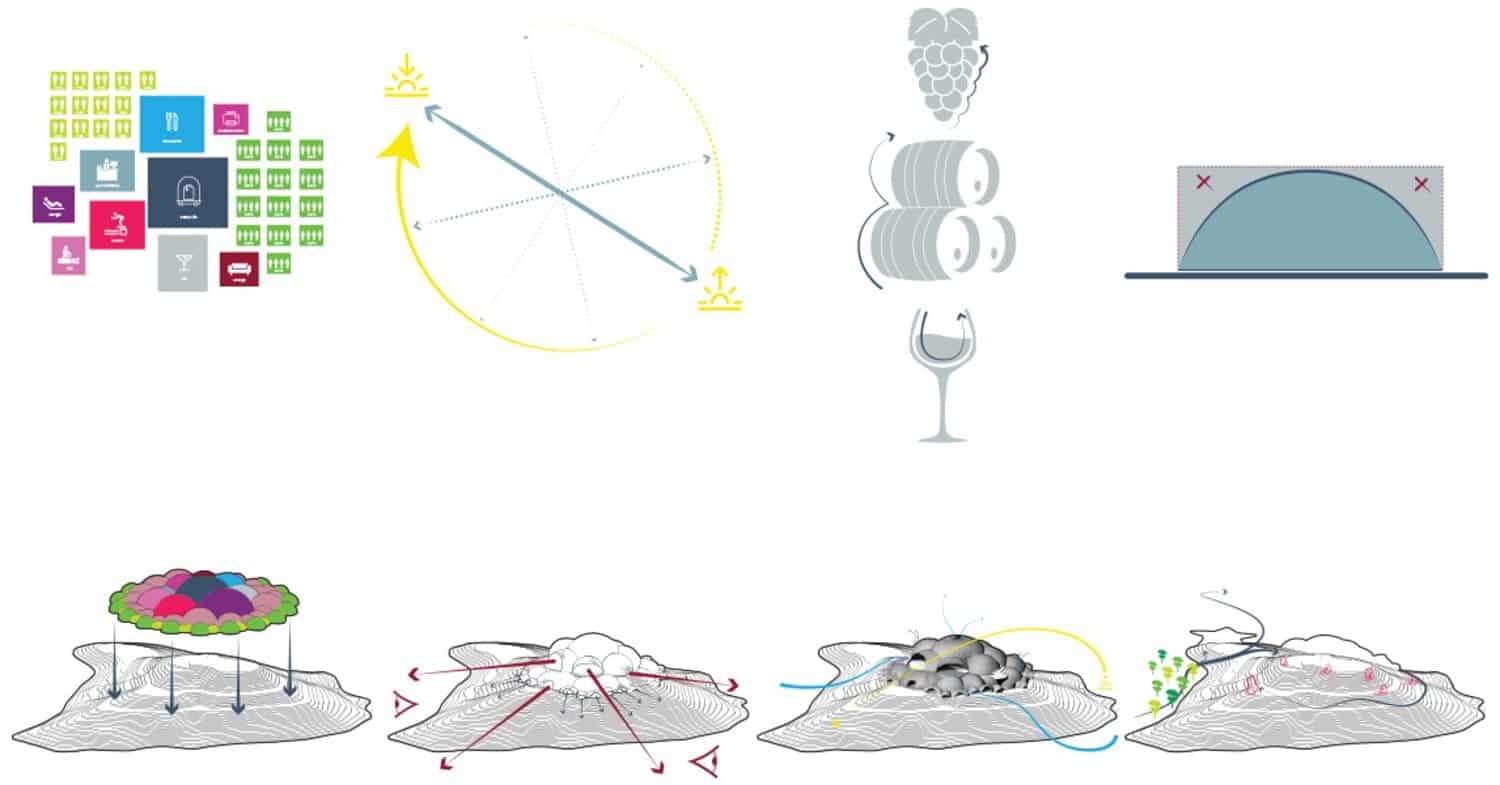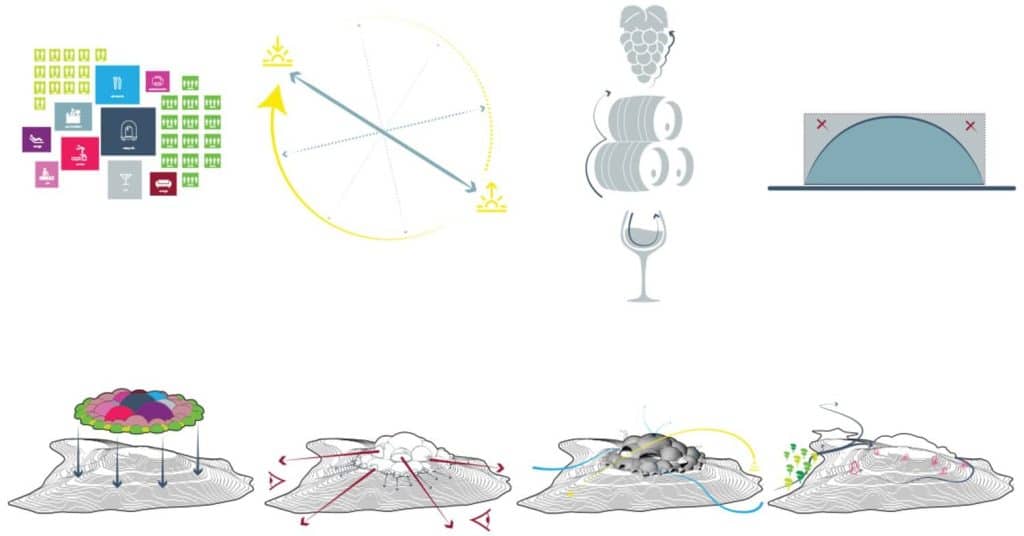 The site features two producers, one dedicated to the production, reservation, and tasting of wine and another dedicated to the making and tasting of olive oil. The project is an opportunity to celebrate the foremost cultural traditions of the regions—a traditional winemaking and olive-growing area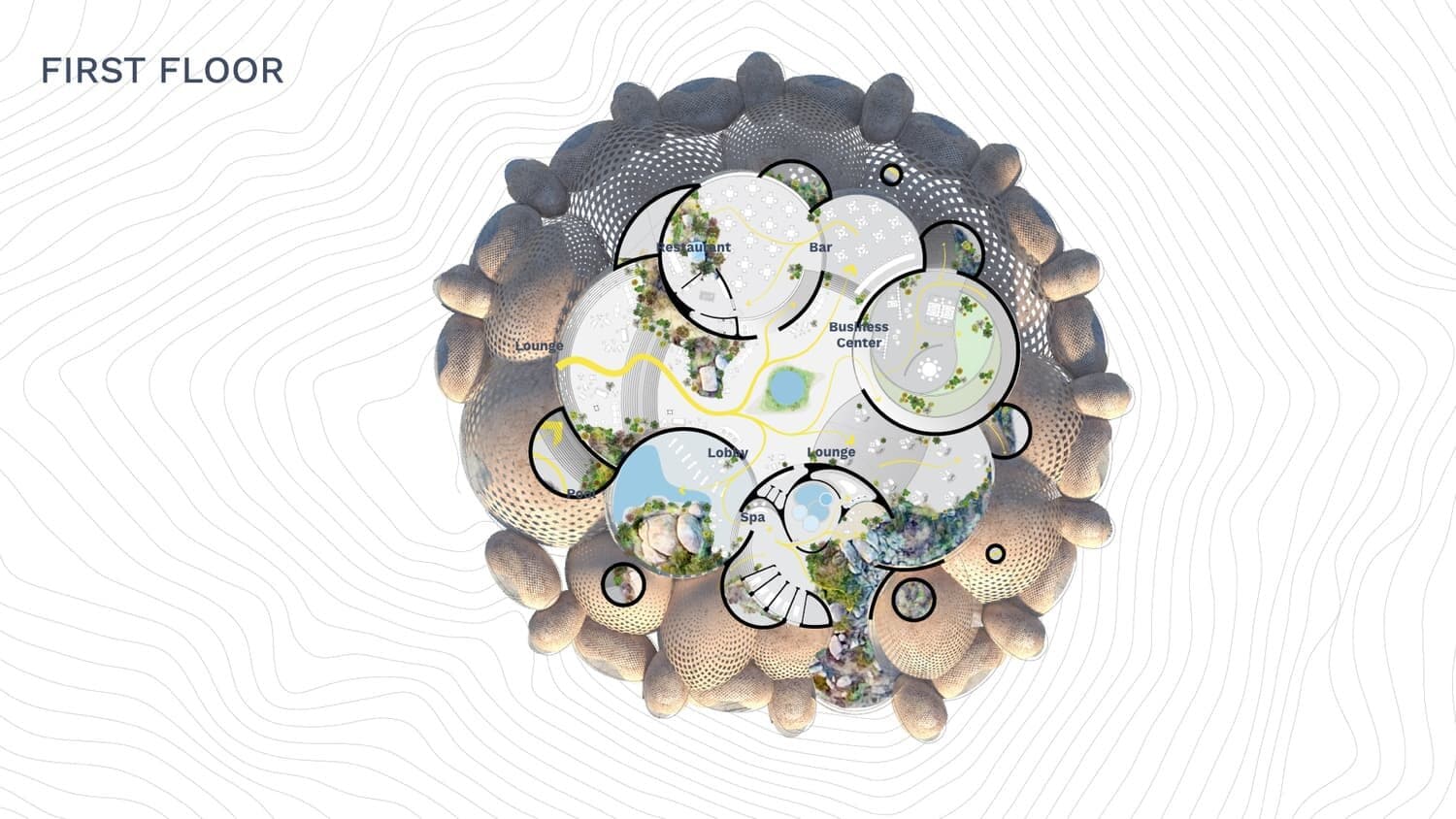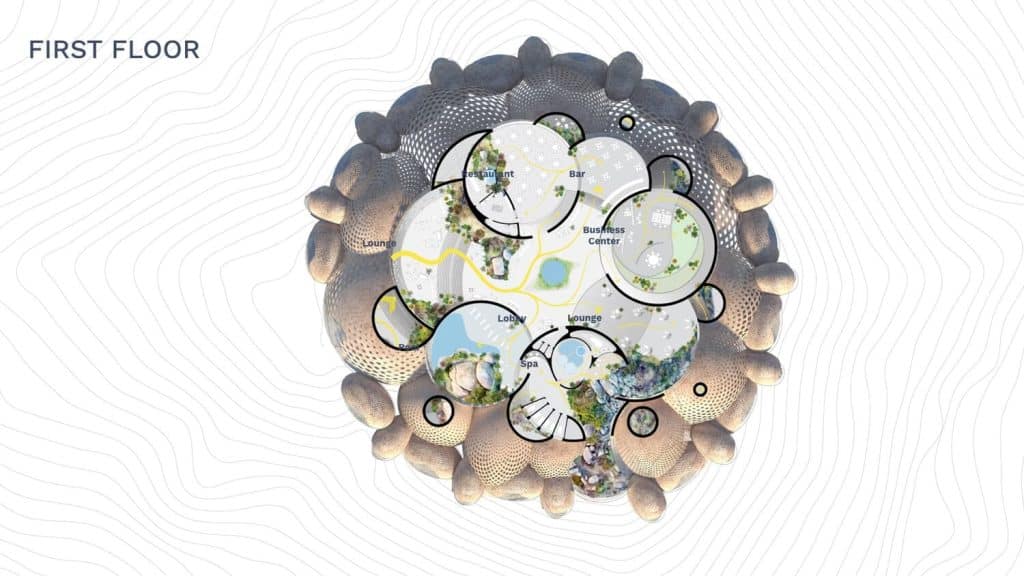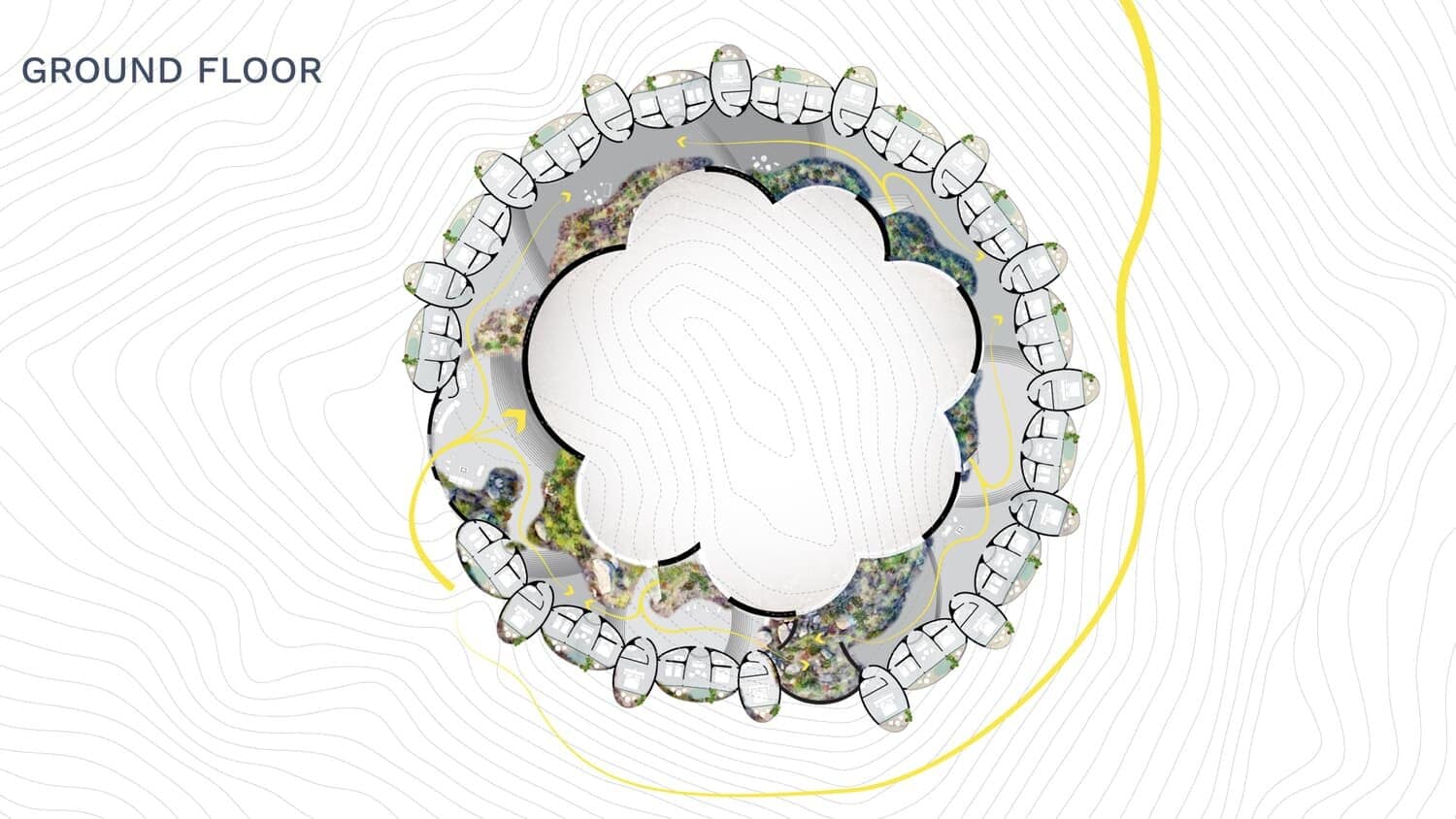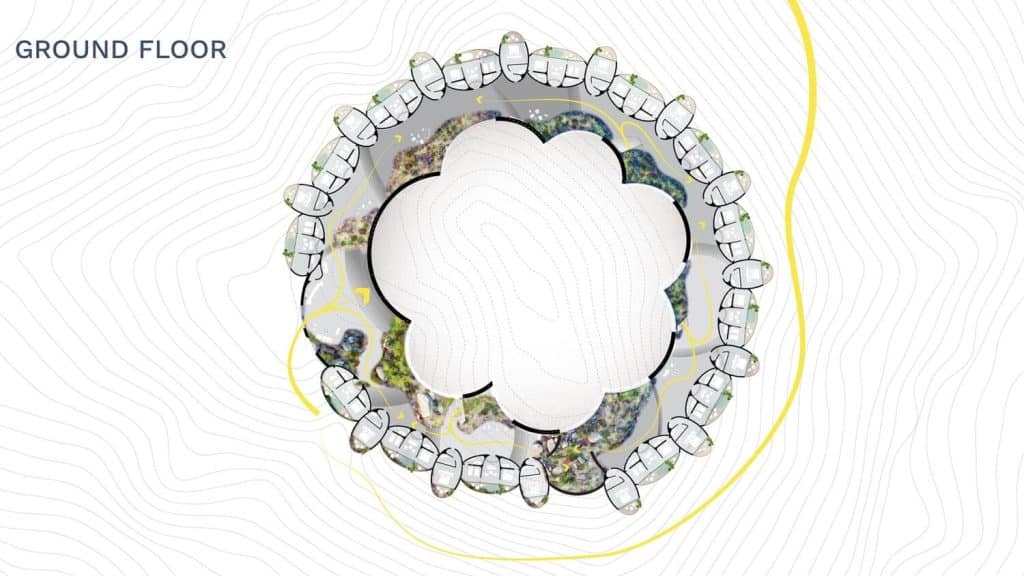 Hills, beaches, deserts, two coastlines, frontier culture, cinematography studios and thousands of hectares of vineyards, make this Mexican region one of the most multifaceted and attractive for both leisure and tourism. Seven valleys make the wine route in Baja California and precisely Valle de Guadalupe the most prolific one, with more than a hundred with different sizes that offer a great variety of wines and other products and services. This location suits perfectly our desire to nourish every guest and visitor their body and soul in equal measure, with an amazing location that offers peace and tranquility, plus an extraordinary gastronomic experience.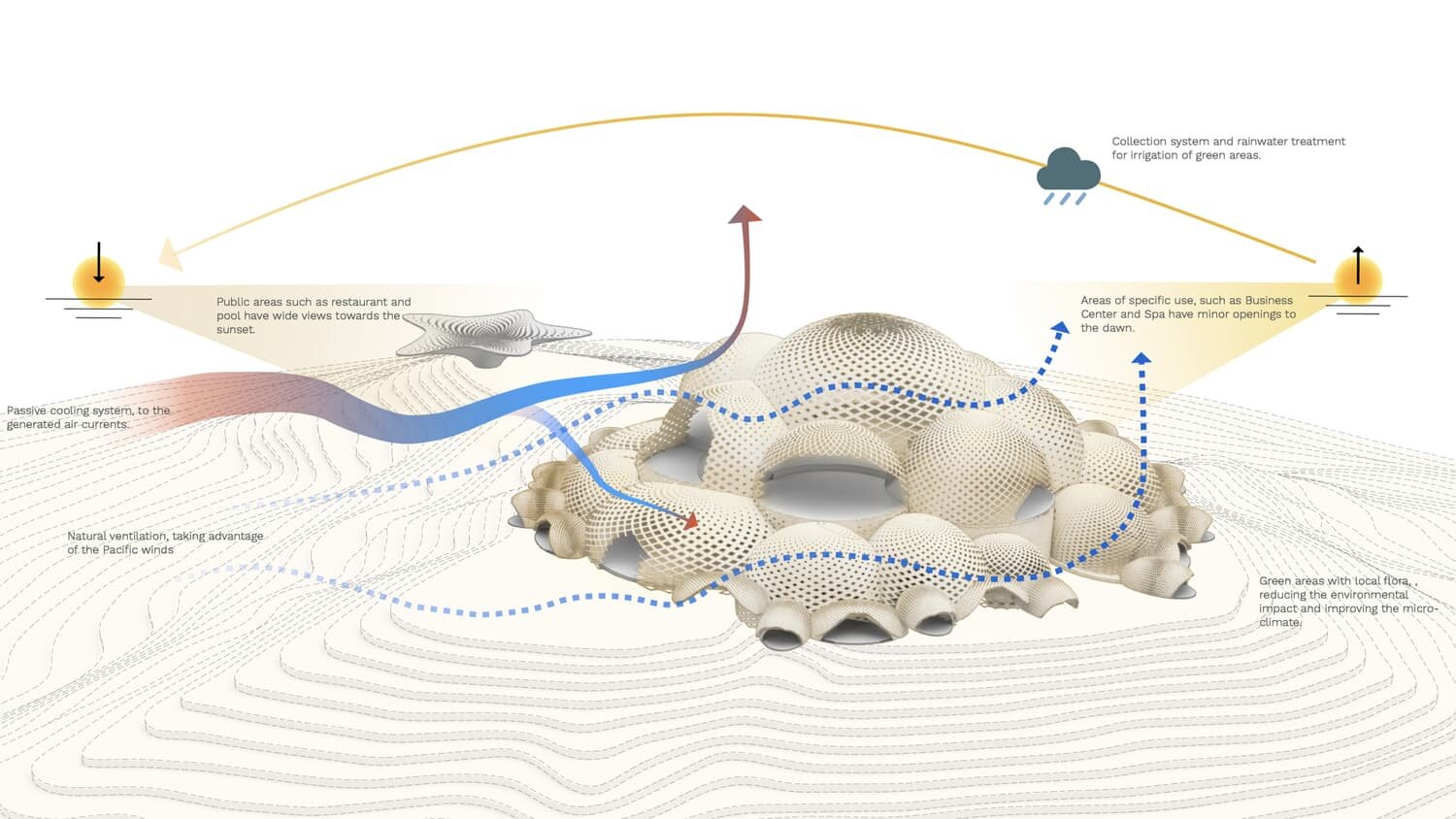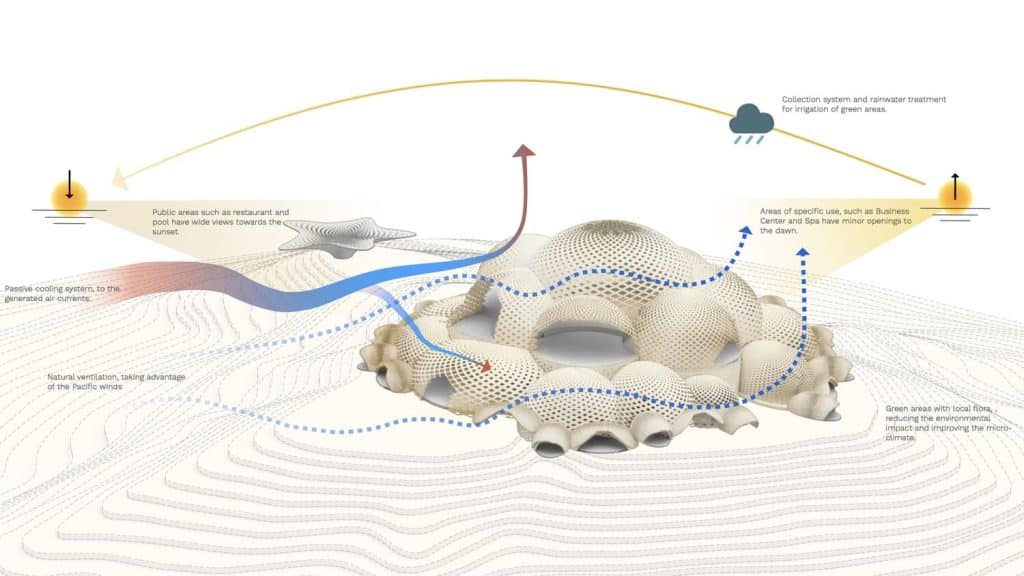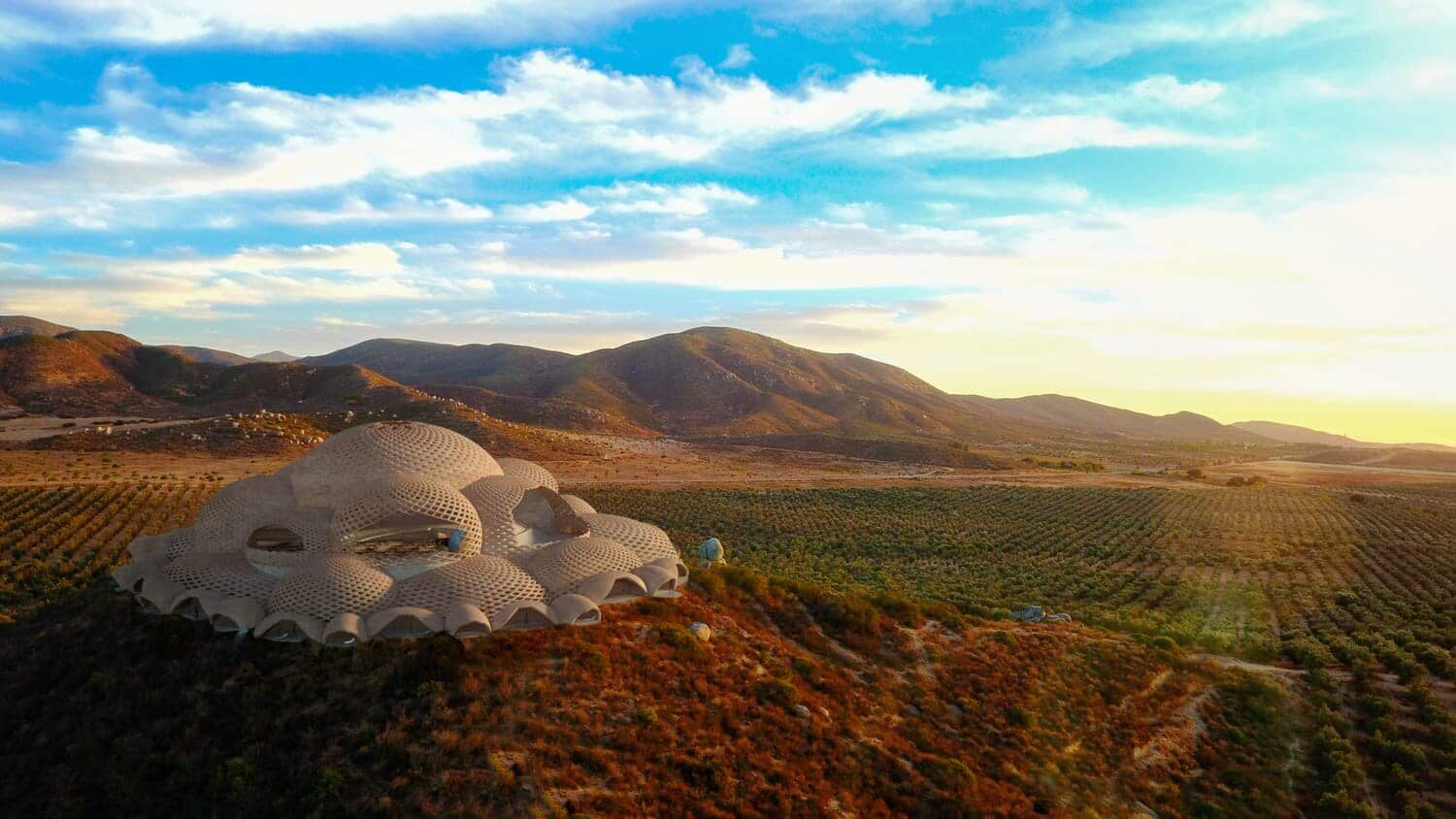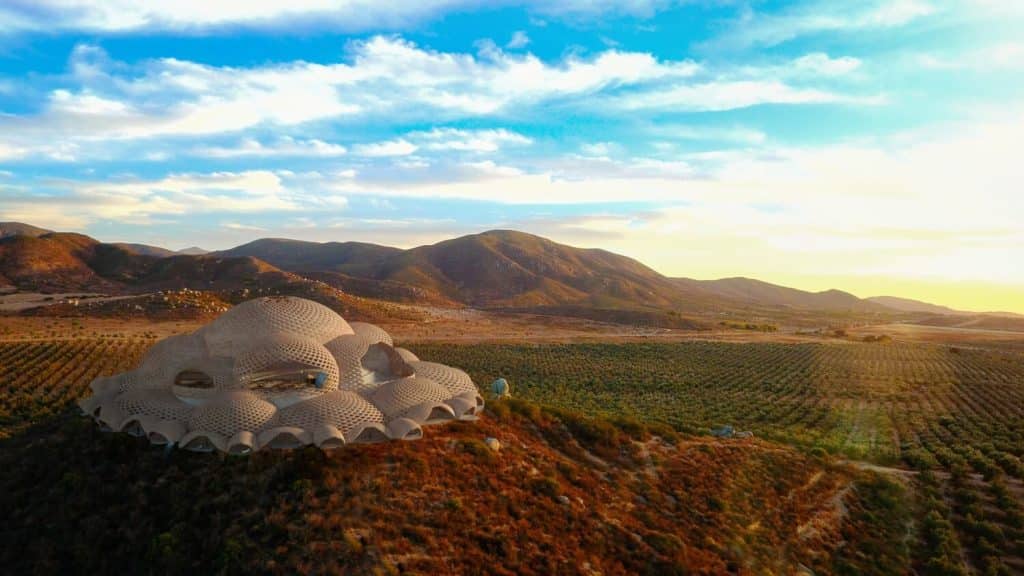 INFORMATION
Project name: Hotel H
Architecture firm: fr-ee Fernando Romero Enterprise
Principal architect: Fernando Romero
Project location: Valle de Guadalupe, Ensenada
Built area: 6,168 M2 / 66,392 ft2
Site area: Confidential
Visualization: fr-ee Fernando Romero Enterprise
Tools used: Software used for drawing: AutoCAD, Software used for modeling: Rhinoceros, Software used for rendering: Lumion, Software used for postproduction and photography: Photoshop
Design team: Alba Díaz, Flor Soto, Luis López, Mathiuz Loaiza, Sophie Franquebalme
Design year: 2018-2019
Client: Confidential
Status: Proposal
Typology: Housing
Visuals with courtesy of Fernando Romero Enterprise